Whether you've got Netflix & Chill on your agenda for the month or just Netflix-ing all day every day, we've got your binge-list sorted! If you've been on the lookout for the best series on Netflix, then we've rounded up exactly those and put together all the reasons why you should be watching them, stat! There's something for everyone below, so if you like what you read, make sure you go ahead and add these top 10 Netflix series to your watchlist. 
What are the top 10 series on Netflix?
Here's answering this most-asked question for you! 
1) The Crown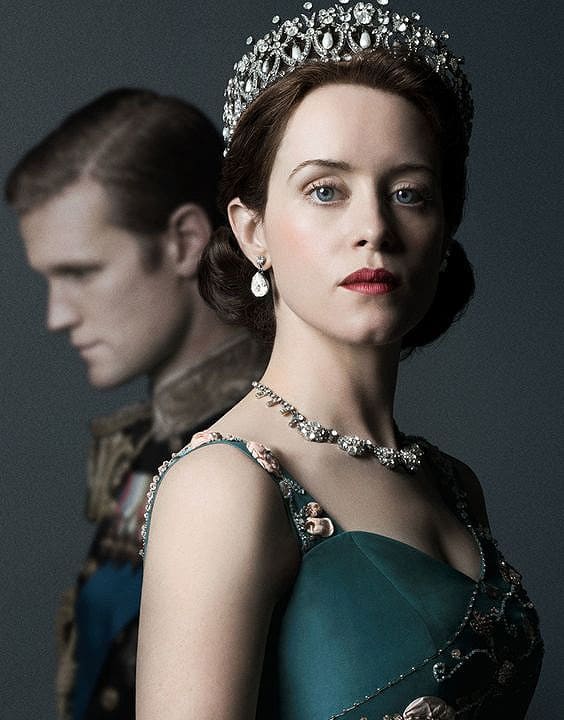 Even the ones who don't get their daily kicks from the happenings of politics are bound to be amazed by The Crown's brilliant performances and dramatic plotline. Tracing the life and reign of Queen Elizabeth II, it does a wonderful job of keeping you glued to the screen. The show is more than just a weekend binge and will make you stop & ponder more times than the number of episodes in the entire series. 
While the first season is vital in establishing the early years of the Queen taking over the throne, season 2 circles around her relationship with Prince Philip, further elaborating on Margaret, her sister in season 3. While the initial seasons were just as big a deal, it was really Season 4 that broke the charts and established the show as the best series on Netflix by a lot of critics.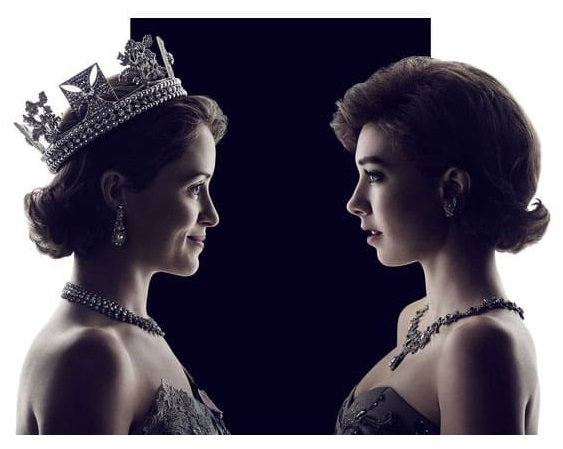 It puts the spotlight on how the British Royal Family's reign, and especially Queen Elizabeth's reign, has played a very important, although not entirely peasant role in shaping the most important events of the 20th century. 
Expert's take: There's a lot one can learn from The Crown, and the plot twists are just a bonus. For us, it served as a reminder that even the seemingly 'perfect' lives of the family who is still at the helm of things are not that perfect after all. A riveting series, and definitely a must-watch for Millennials and Gen-Z! 
2) The Bold Type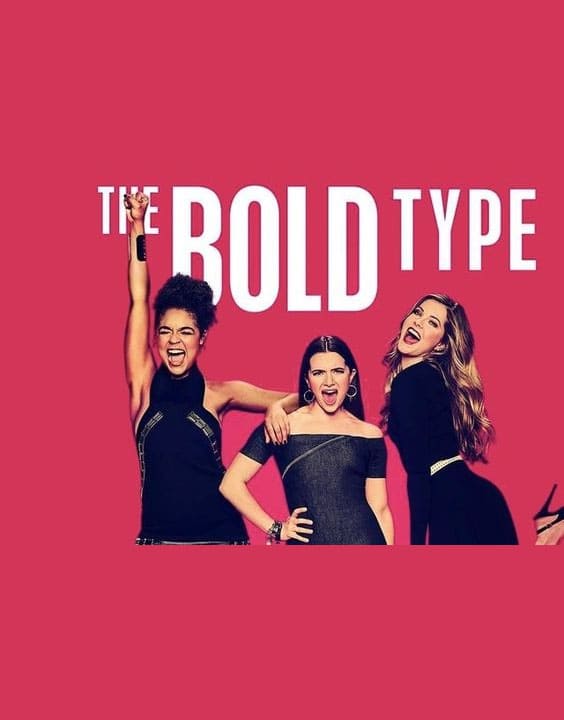 The first few frames of this latest Netflix series will make you believe that it's just another take on the hit film The Devil Wears Prada. But, wait for a few minutes before you pass a judgement, because it's nothing like it. Well, almost, if we take into consideration that it is based around publishing. All about the rise of Scarlet, a global women's magazine, the show has more than just one protagonist and advocates finding one's own voice while working as a team, and also oneself.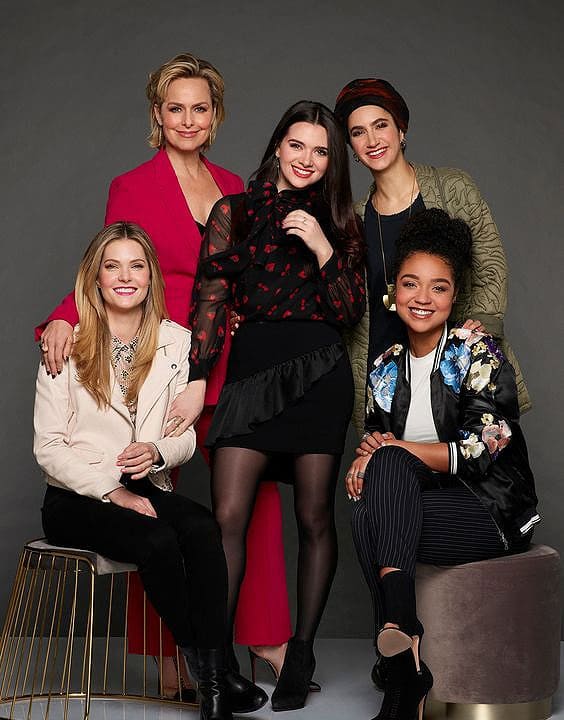 From romantic interests to career paths, it will inspire you to think deeply about it all. It will also make you love Jacqueline Carlyle, the editor-in-chief of the fictional magazine, and pretty much the boss of the century! While gossiping about bitchy bosses is the corporate holy grail, it's difficult to do it when the person in question is so darn amazing. You'll also pick up a thing or two from her and the other 'seniors' on this best series on Netflix if you're an aspiring writer, designer, stylist or social media manager. 
Expert's take: All in all, The Bold Type touches upon some really important social and political issues, and there are moments that will make you cry too. Watch it for unending motivation, steamy romances and female bonding. It does a great job at empowering! 
3) Schitt's Creek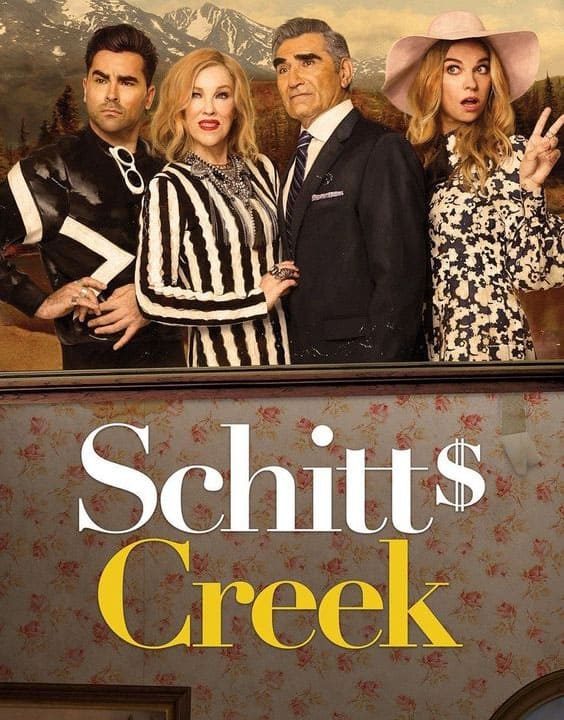 The peculiar name of this show may have made you pass on it whenever it was on Netflix's 'trending' list, but when you take a chance on it, you will definitely not regret it! The sitcom didn't just win several Emmys and a Golden Globe but also won our hearts.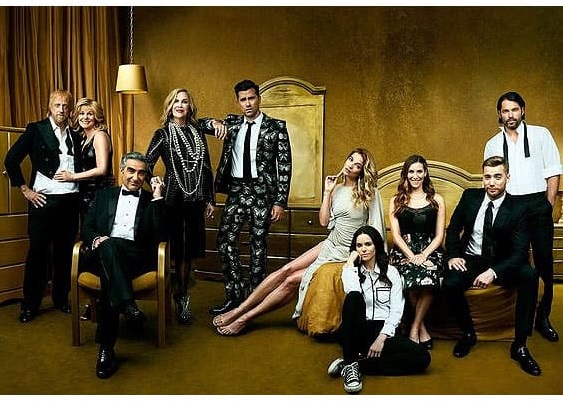 A story about a rich family losing everything and having to live out of a motel sounds tragic, but the writers found a way to extract endless laughs and learning points out of it. That isn't even the only selling point of the show; it's the characters and the progressive theme that really makes it worth every minute. The way this top Netflix series doesn't make a huge deal out of LGBTQ relationships and its portrayal of the same sure is the highlight, along with protagonists like Moira, David, Alexis and well, practically everyone else! 
Expert's take: While watching it, you are sure to be an emotional puddle, but you'll be laughing while you're getting all the feels. It makes you go on a life-changing journey with the Roses, and grow & smile with them. Go ahead and watch this best series on Netflix – it's every bit wholesome!
4) Dark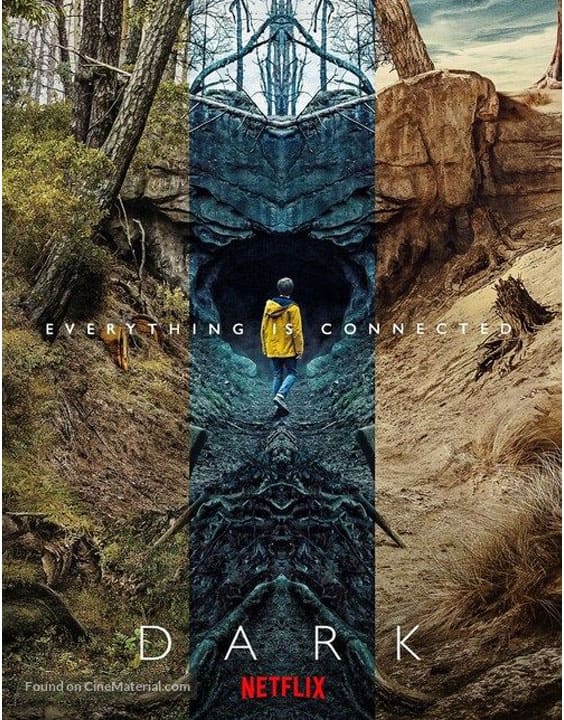 Before you start watching Dark, you're gonna need to keep a pen and a notepad handy! Why? Because this hit sci-fi show runs on three timelines – the past, the present and the future. Oh, and did we mention 2 universes? That's right; this show will take you on a rollercoaster ride and you'll never be the same again! Mostly because you'll be well-versed about a lot of scientific theories, and the plot twists will blow your mind.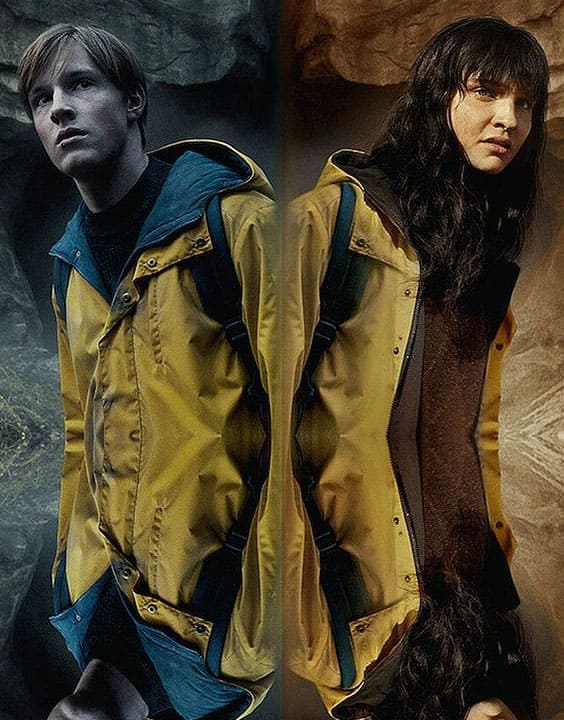 It is easily one of the best shows on Netflix, and in spite of originally being in German, it has been loved by millions of people from every part of the world! You may find yourself struggling to keep up with the characters and connect them in every timeline, or even scratch your head at some of the logical puzzles it poses. But what good is the best series on Netflix if it doesn't turn the wheels in your brain?
Expert's take: Bear in mind though that this isn't a series that you can just watch in passing. You'll have to devote all your attention to it, and maybe then you'll finally experience the beauty of it. Props for the visuals too – they're absolutely stunning, along with the color grading. Also, if the question is "What is the most popular Netflix original?" then you will have found the answer after you're done with Dark. 
5) Gilmore Girls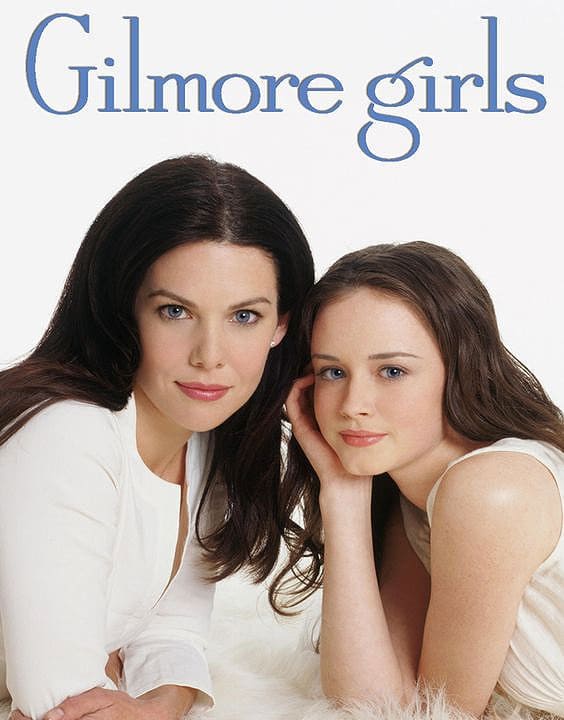 A mother-daughter story is always heartwarming, especially when it's about a single mom who is also her daughter's best friend! The punchline isn't the fact that the duo's names are the same, but also that the mother's much, much cooler than the daughter. Be prepared for the wittiest banters, ace sarcasm, moments that will leave you in a puddle and crazy fallouts! Did we mention how dreamy the men on the show are? Or how hospitable the town, Stars Hollow is?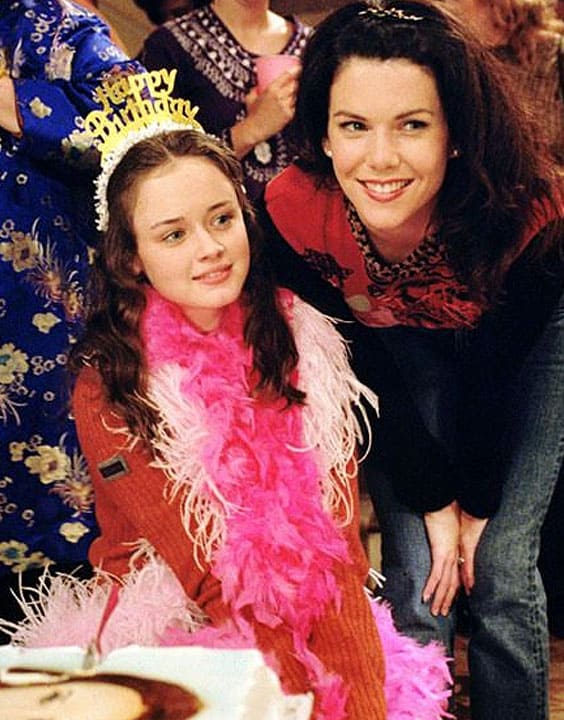 It first aired in the year 2000 but still has a loyal fan following, and keeps hitting Netflix's trend charts every month, if not every week, making it the best web series to watch. It's also really feel-good, and god knows we all need a dose of THAT right now. The series also highlights broken relationships and how Lorelai and Rory go about fixing them. 
Expert's take: This best series on Netflix is highly likely to become your go-to show for when you need a pick-me-up, Gilmore Girls will reserve a permanent spot on your watchlist. If you can't get enough, don't forget to watch the reunion which is named Gilmore Girls: A Year In The Life!
6) The Haunting Of Bly Manor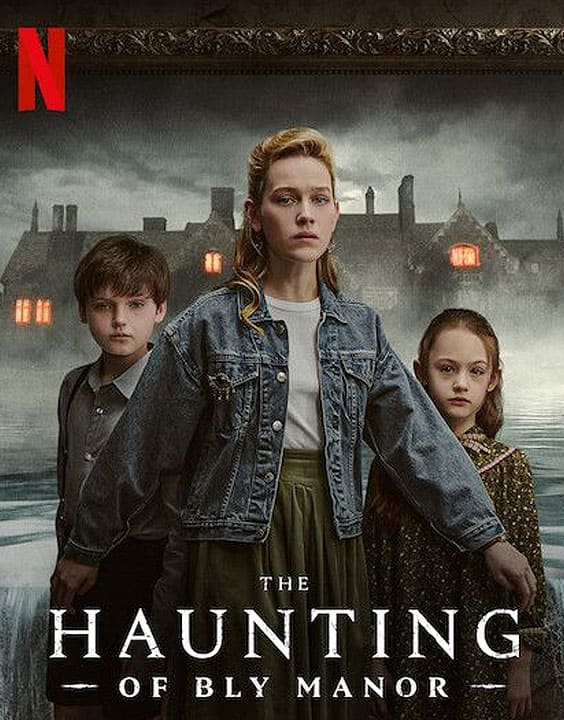 Horror fans, you won't be disappointed. Romance fans, you won't be either! The Haunting Of Bly Manor will be successful in totally spooking you out, but not in the jump-scare kind of way. This show has a story to tell, and it's of true love. It may not be as scary as its predecessor – Haunting Of Hill House, but it sure as hell is more beautiful!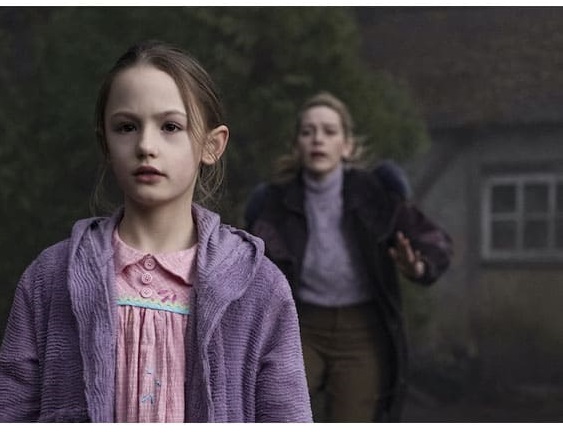 Danny is a nanny hired to look after 2 orphaned kids at an isolated manor. At first, it's nothing but a usual tale with cliched scenes but as the story progresses, you'll find that nothing is what it looks like. Everything slowly starts unravelling, along with the manor's deepest & darkest secrets. It's on Danny and her newfound lover, the gardener, to save everyone else including themselves. 
Expert's take: The English countryside landscapes will do a great job at pulling you in! They're all absolutely stunning. We won't ruin your day with spoilers, so go ahead and see this best series to watch that is a mix of a ghost story & a love story! 
7) Money Heist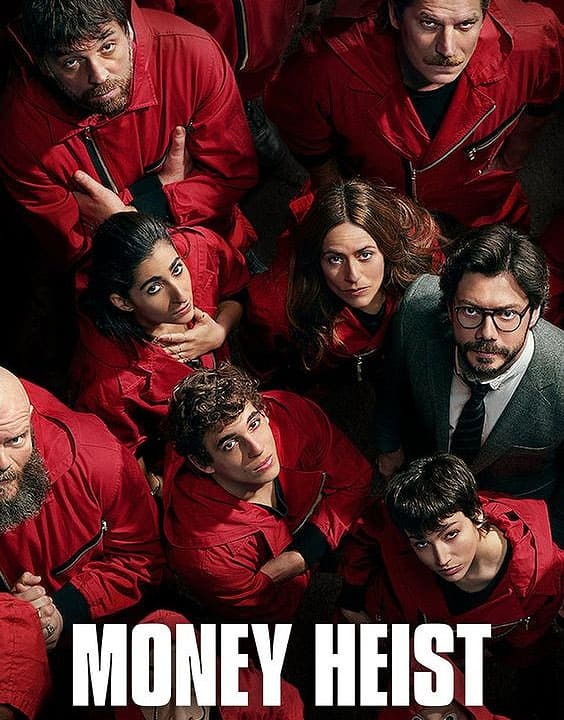 How can one fall in love with actual thieves? Watch Money Heist, one of the best series on Netflix, and you'll know! 8 thieves plan and carry out the most perfect robbery ever inside the Royal Mint Of Spain in the first season, backed by The Professor – our favourite character among all! His charm and intellect are vital to the show and bring in a new flavour to a crime drama like this.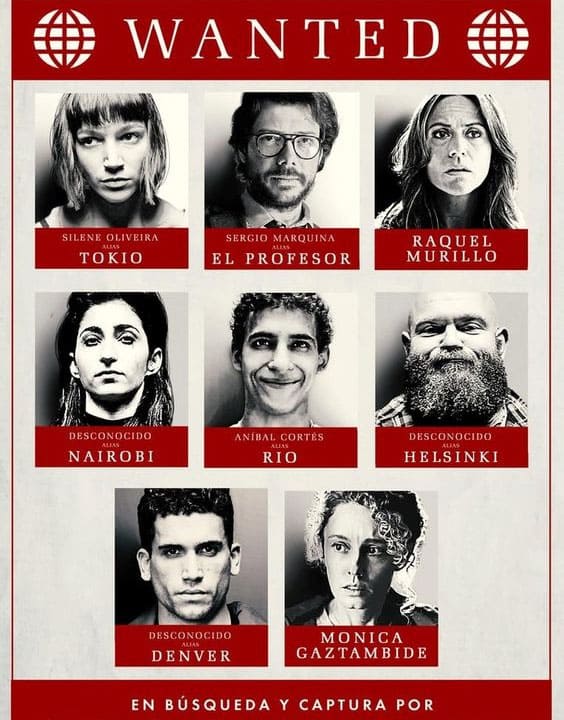 Made up of spine-chilling scenes and complemented by bonding moments between the protagonists, this is not your regular crime show. This one too, has a story to tell, and you'll know exactly what it is when you start watching. The next great thing about the series is its theme song Bella Ciao, which you'll be humming long after you've seen all the current seasons – we promise! 
Expert's take: There's something about the entire cast that will compel you to adore them, and even feel what they're feeling inside the hostage venues. This, combined with a great plotline of this web series on Netflix has got to be the reason everyone has been going gaga about it. 
8) Sex Education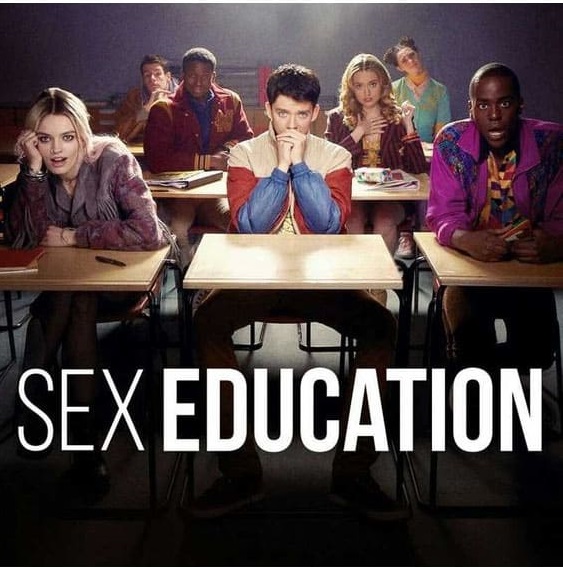 The one thing most of us lacked growing up was Sex Ed. That is what accounts for confused identities and teens, or even adults, in a major way. Netflix's Sex Education, which is easily one of the best series on Netflix today may have changed that, and stirred up a conversation about some really important gender issues. Its real portrayal of sex & relationships makes it a must-watch, even if you're only looking to enlighten yourself.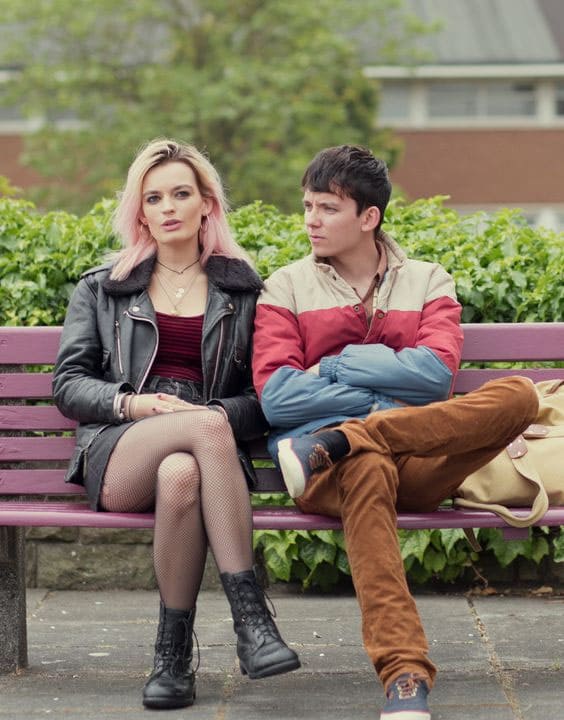 What sets the ball rolling in the show is the main character's mother being a sex therapist, which makes a lot of otherwise difficult conversations easier & even natural in the series! The show is extremely diverse, and also really inclusive, which is another thing that sits quite well with us. It doesn't deal with sex from a 'sexy' lens, but is more lifelike and relatable. 
Expert's take: This is one show that you as well as everyone you know should be watching in 2021! It's also on the top Netflix shows charts on tons of trusted ranking sites. Your understanding of consent and non-biased opinions is sure to be strengthened. 
9) Dynasty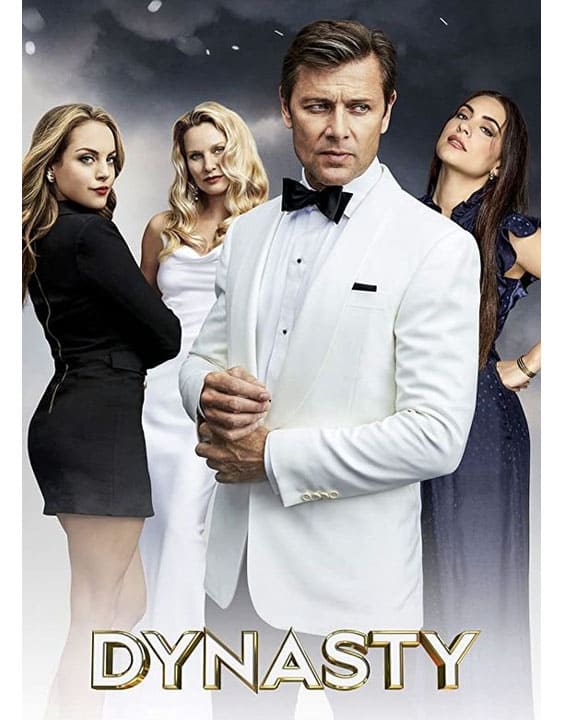 There's no way you haven't seen Gossip Girl, the teenage drama that is played & replayed even today. Well, Dynasty follows a similar world of glamour but with an adult update. There's lying, cheating, murderous step wives and husbands, con artists, daddy AND mommy issues, and a dreamy butler! Centered around the Carrington family but more importantly Fallon Carrington, the show is nothing but DRAMA! But not the kind that will make you gag – it's the kind that makes it to the tabloids, and that's why it's on our list of best series on Netflix.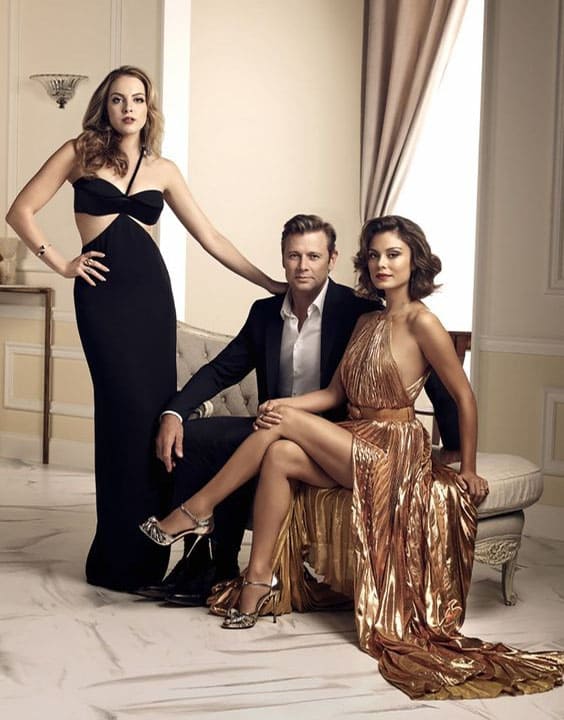 There's also Liam, Fallon's main love interest, who will sweep you off your feet with his bright smile and kindness! So if juicy drama isn't convincing enough for you to watch the show, then the more-than-perfect men aka eye-candies should do the job. 
Expert's take: We also particularly love how Dynasty is so business-focused, and have learnt a thing or two from Fallon, who is smart as hell by the way! She's what a lot of young girls aspire to be, especially the ones who have always been handed things on a silver spoon. Dynasty will keep you hooked, take our word on that. 
10) Bridgerton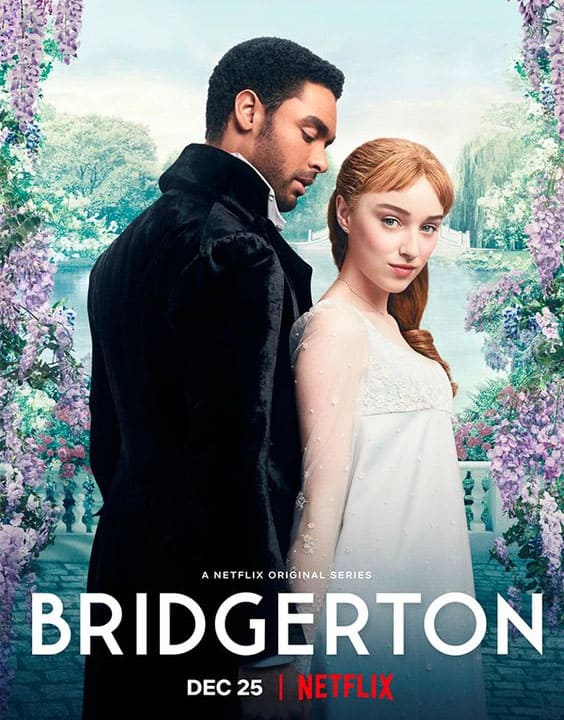 A sensual and aesthetically pleasing portrayal of London's Regency Era, Bridgerton was a total hit the minute it was launched, and quickly became the best series on Netflix! The candy-colored backdrops and elaborate costumes played a huge role in creating intrigue around the show, because Gen-Z loves strong visuals! You can count on it for the steamiest scenes as well as characters smashing the patriarchy time and again.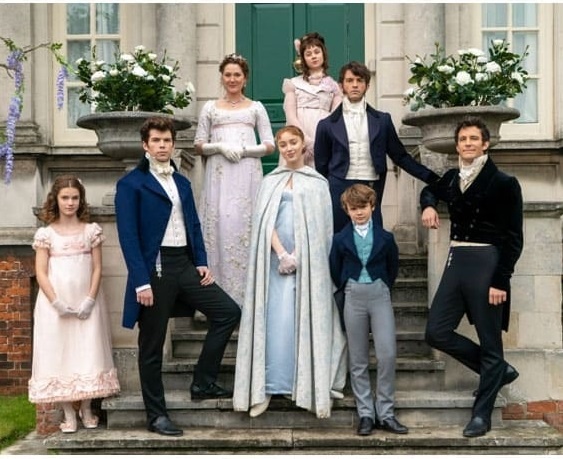 Once again, here's a show that seems eerily similar to Gossip Girl but from a different era. Case in point: Lady Whistledown, the town gossip whose identity is still a huge secret! She's responsible for stirring up trouble with her reporting, and nobody has the slightest idea about who she is, yet lets her words decide what's going to happen next on the show.
Expert's take: Nevertheless, there's a lot more that makes Bridgerton the best series to watch on Netflix, from fashion to sex in a way that seems striking in every frame, so give it a chance. It won't disappoint! A second season is on the way, so you may want to get over with the current one and join the Bridgerton fan brigade. 
In this age of mindlessly skipping to the next episode out of boredom, it's important to invest time in shows that offer permanent takeaways. We hope our list does the same for you! 
Most Viewed Articles: 
Image credits: The copyrights of the images used in this post belong to their respective owners. The credits where known are specified under the image - if you're the owner of an image and want it removed, please contact us.