Do you know what is the one thing people of all age groups and genders have in common? Our love for Hrithik Roshan. We are ready to bet our fortune he was the first crush of all 90's kids. After all who can deny those hazel green eyes, the chiseled body, and those damn curly locks that frame his face so well! He cast a spell on us when he first appeared in his father's movie Kaho Na… Pyaar Hai. We've been loyal fans ever since! His acting prowess is the stuff of legends and he is amongst the handful of star kids who have managed to prove their worth. He has acted in at least 38 movies till date. He is hailed as the best dancer of India by many. Tiger Shroff idolises him as well. 
Apart from being the man of many people's dreams, he is also a fitness freak and holds his family close to his heart. Everyone knows Hrithik's height is 5'11. But do you know everything about him? 
Let's find out a bit more about this 47 year old (yes, Hrithik Roshan's age is 47, not 27!) heartthrob. 
Everything You Need to Know About Hrithik Roshan –
1) Hrithik Roshan's Real Name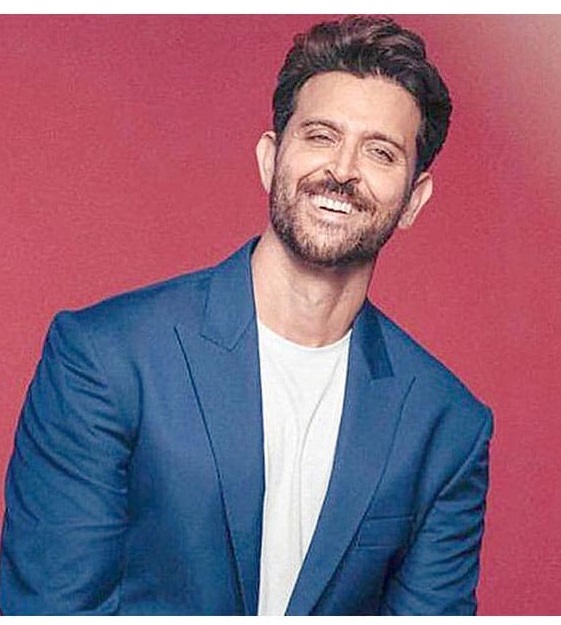 Believe it or not, his real name is Hrithik Rakesh Nagrath and not Hrithik Roshan. His family adopted the surname 'Roshan' instead of Nagrath. Professionally he may be known as Hrithik Roshan but his close ones call him Duggu. Duggu was coined by his grandmother who wanted something closer to Rakesh Roshan's nickname Guddu. Duggu is what you get if you keep chanting Guddu continuously. Can't believe the name is cuter than the man himself! 
2) Down the Memory Lane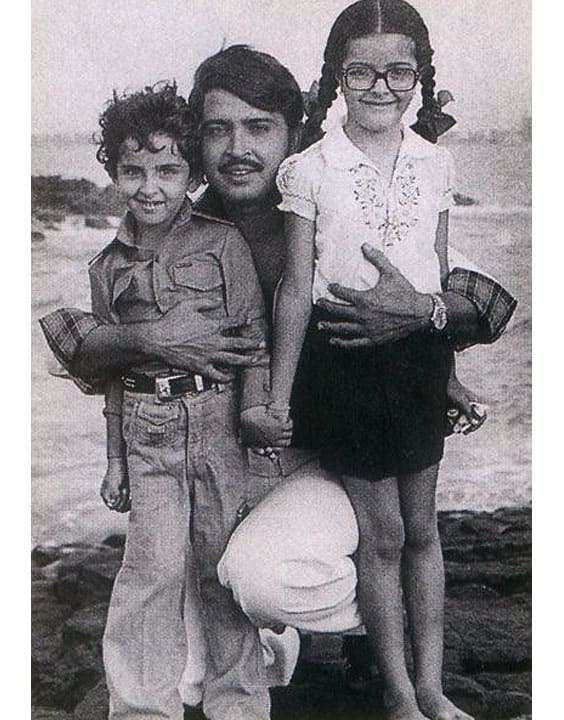 He grew up in Mumbai in the eighties. Hrithik Roshan's childhood was full of love, laughter, and toy cars. It's said that he was a very naughty child. Once he was beaten up by his father Rakesh Roshan for throwing empty bottles on passersby from their terrace.
The actor would stutter as a child and went through speech therapy to correct it. He would practise religiously to overcome the speech issue. In fact, in 2012 he was quoted saying he still practices for an hour daily to control the secondary actions such as twitching. He credits his teacher, Mr. Ojha for installing confidence in him and motivating him to look beyond his flaws.
3) Alma Mater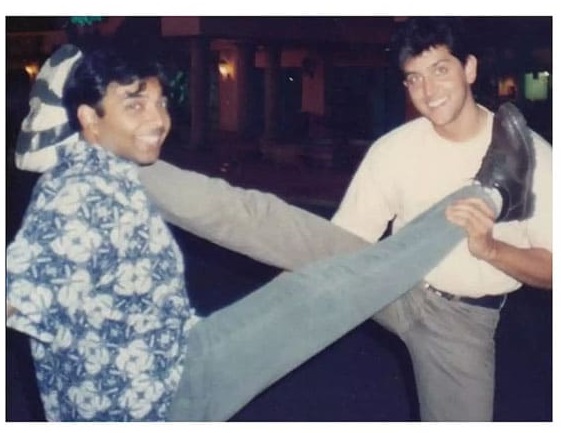 Hrithik Roshan attended Bombay Scottish School along with his best friend Uday Chopra. The school boasts of glittery alumni with Aamir Khan, Abhishek Bachchan, John Abraham, Ranbir Kapoor and Ekta Kapoor. After school, he attended the famous Sydenham College in South Bombay. Hrithik was offered a masters' scholarship from the University of California, Los Angeles but to his family's dismay he turned it down to focus on his Bollywood career. Intelligent and good-looking. Total package! 
4) Hrithik's First Movie isn't Kaho Na… Pyaar Hai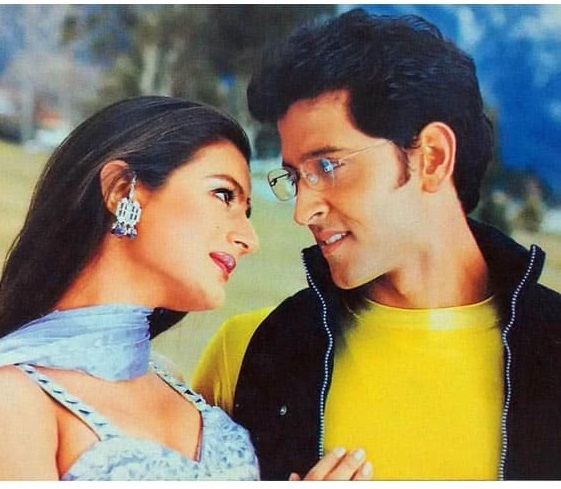 Contrary to popular belief, Kaho Na… Pyaar Hai is not the first movie of Hrithik Roshan. He made his acting debut with Aasha in 1980 alongside Jeetendra and Reena Roy. Fun fact -his grandfather and director of the movie J. Om Prakash gave him Rs. 100 as his first salary for the movie which our beloved Duggu spent on Hot Wheels. Before he made it big in Bollywood he assisted his father in Karan Arjun and Koyla. If Aasha was to be kept aside, yes Kaho Na… Pyaar Hai can be called his debut. The movie won a whopping 102 awards and made it to the books of Limca Records. Both Hrithik Roshan and Ameesha Patel became stars overnight. Exactly a month after the film's release, Hrithik received 30,000 proposals on Valentine's Day! 
5) Hrithik Roshan's Relationship with Sussanne Khan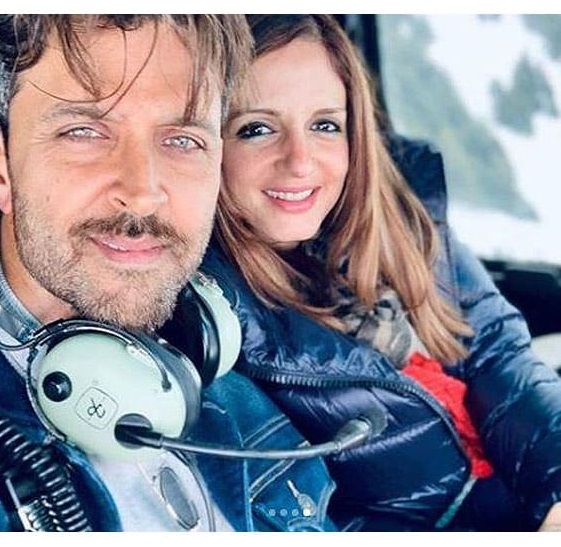 Hrithik Roshan married his childhood sweetheart and renowned interior designer, Sussanne Khan. The couple got married in the year 2000 and broke many hearts. They welcomed sons Hrehaan and Hridhaan in 2006 and 2008 respectively. Unfortunately due to amicable differences, the couple split in 2014. The news of their divorce sent shockwaves in the industry. 
You know, there is a thing or two to learn from Sussanne Khan and Hrithik Roshan- they still share a sweet friendship and are co-parents. They decided to live together during the 2020 Corona pandemic so both of them can spend quality time with their children. In one of the interviews with DNA, Hrithik was asked why he was still on good terms with his ex-wife, to which he said, "I am bringing up two men who need to know that their mother is loved and respected. They need to learn that two people can be separated but still stand united as a family." A true gentleman indeed! 
6) He is Musically Gifted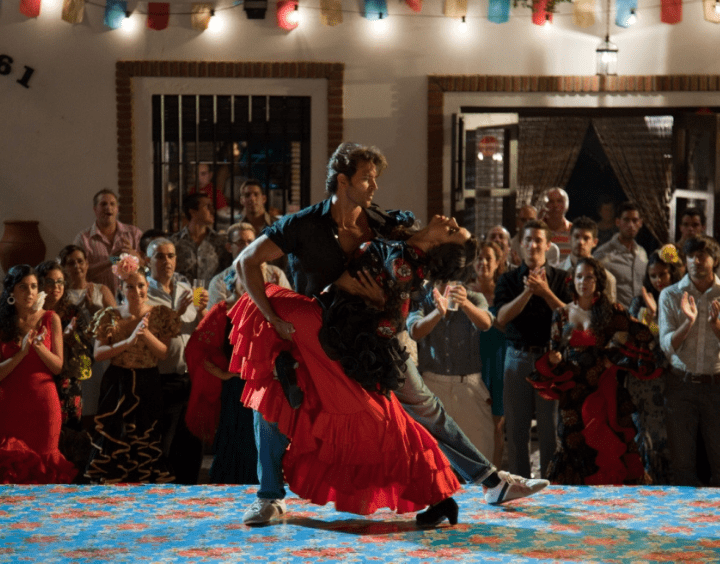 It's no secret that Hrithik comes from a famous family. His paternal grandfather Roshan and paternal uncle Rajesh Roshan were successful music directors. It wouldn't be wrong to say that music runs in his blood. After all, he effortlessly sang What a Wonderful World in Guzaarish, Kites in the Sky in Kites and Senorita in Zindagi Na Milegi Dobara. Hrithik should sing more songs, don't you think? 
7) Hrithik loves the Adrenaline Rush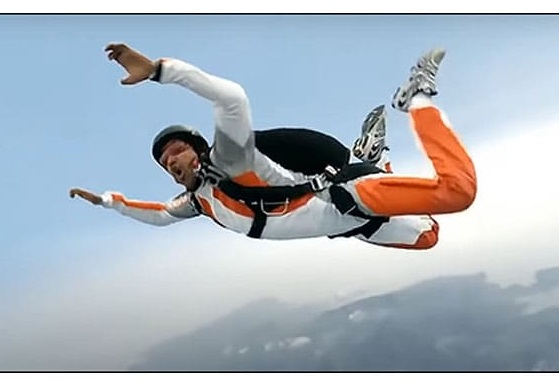 Hrithik Roshan is a true adrenaline junkie. He loves adventure and never shies away from it. His character Arjun was scared of water in Zindagi Na Milegi Dobara, but in real life Hrithik Roshan is a certified diver. He performed all the stunts in the movie- skydiving, deep-sea diving and yes, even running of the bulls or el encierro as they call it in Spanish! That's not all. While performing a stunt for the movie Bang Bang Hrithik suffered from a head injury. The head injury led to a blood clot and the actor underwent brain surgery for the same. On a brighter note, he is the first actor to perform a flyboarding stunt in a Bollywood movie. 
8) He is a Perfectionist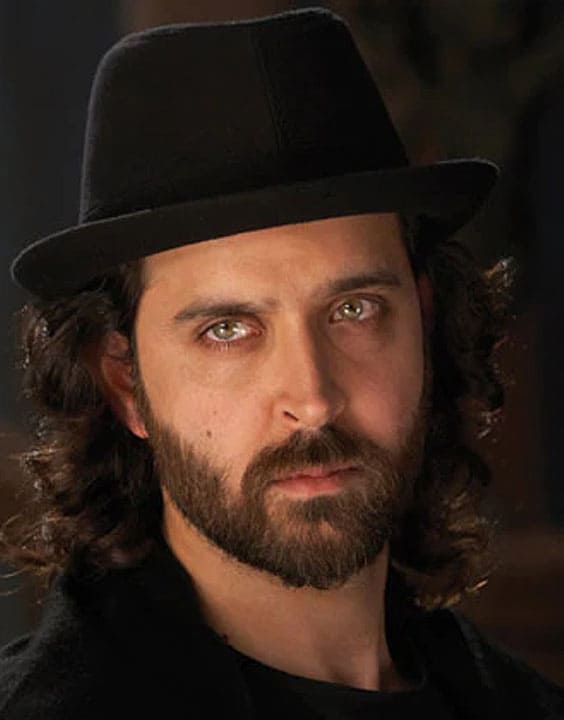 Move away, Aamir Khan. There is a handsome perfectionist in town! Jokes apart, Hrithik Roshan is quite the perfectionist himself. He has gone to great lengths for his roles. He spoke to paraplegic patients for his role in Guzarish,  learnt rollerblading for Dhoom 2 and mastered sword fighting lessons for Jodhaa Akbar. To understand his character of Rohan in Kaabil, he locked himself in his house for four to five days and remained blindfolded. He even invited a few blind people to his house in order to observe their expressions and body language. For his role in Dhoom 2, he would reach the sets at 5 am, patiently sit through his makeover and then shoot all day long. 
Have to say, Hrithik Roshan has some noteworthy dedication! 
9) He was once told he won't be able to Dance!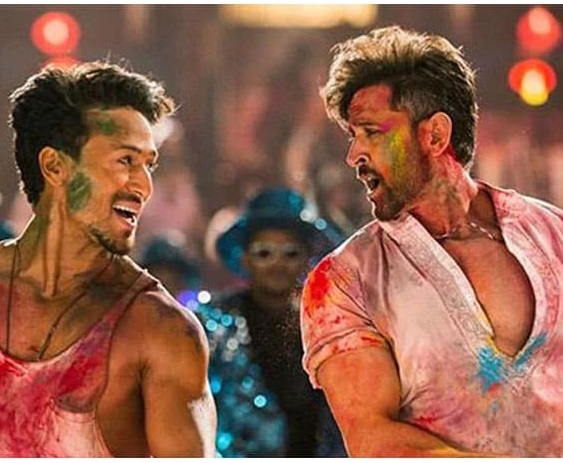 When he was 19 years old he suffered from a spinal disc herniation called scoliosis. The doctors told him he can't dance anymore- an activity very dear to his heart. Thankfully for us, he didn't stop dancing. Till today he is praised as one of the best dancers not only by Bollywood but by Hollywood as well! 
10) Dance Legend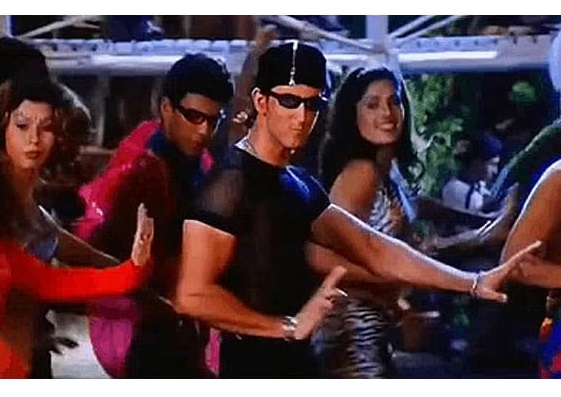 If you talk to a 90's kid and ask them about their favorite song as a kid or the one they danced most to, they will promptly say "Ek Pal ka Jeena". Hrithik swooned everyone away with his moves in this song. Since then people are in awe of his dancing skills. Dance gurus Prabhudeva, Saroj Khan and Govinda always refer to him as the best dancer of Bollywood. Hrithik is as humble as a pie and rebuffs these claims. He idolises Shammi Kapoor and Michael Jackson and credits the latter for inspiring him. He got a chance to meet the legendary Michael Jackson during the shooting of his movie Kites. 
11) Wax Statue at Madame Tussauds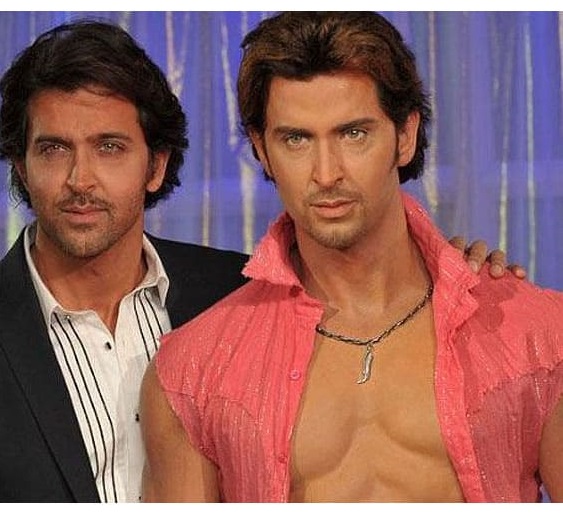 Of course, Madame Tussauds had to recreate Bollywood's very own Greek God into a wax statue. He was the fifth Bollywood star to have his very own statue at the museum. In 2011 he became the youngest Bollywood male actor to have a wax statue at the famed Madame Tussauds of London. The statue is inspired by his Dhoom 2 look – jeans, sleeveless red jacket and a necklace. We have to admit that the statue looks…okayish. The man himself looks a thousand times better! 
12) Fashionista's Own Brand- HRX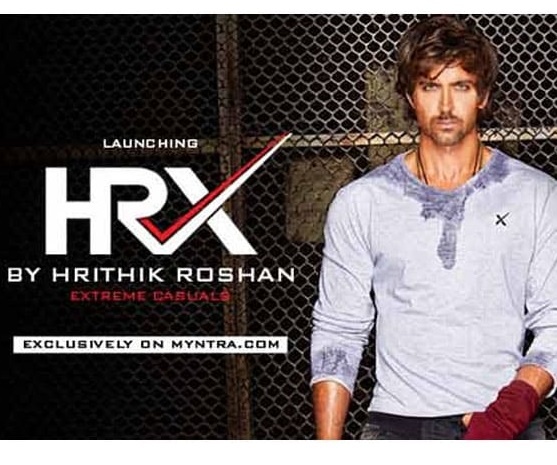 Apart from being a dancer, actor and fitness freak, Hrithik Roshan is also a style icon. He collaborated with Myntra and launched his very own fashion line named HRX. The brand matches with the actor's philosophy regarding fitness and houses all sorts of sportswear. 
13) How he Quit Smoking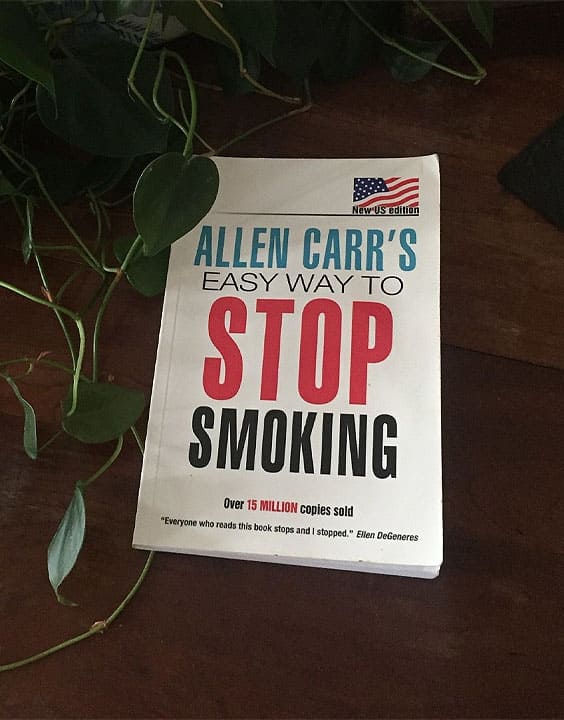 Even after being a health bug, Hrithik Roshan used to be a chain smoker. He tried to kick the habit five times but was unsuccessful. Even nicotine patches did not work for the actor. Finally, he stumbled upon Alan Carr's book Easy Way to Stop Smoking. That book changed his life. The day he read the last page of the book, he quit smoking completely. He even distributed the book amongst his industry friends to encourage them to quit it. 
14) His Lucky Charm – An Extra Thumb
We still remember how the crowd went crazy when they discovered that Hrithik Roshan has an extra thumb on his right palm. He considers the extra thumb to be his strength. One of his Facebook posts read, "I am lucky. Not cause I got voted sexiest. Cause I just noticed God gave me a piece of ugly to carry with me to remind myself and others of how beautiful our imperfections make us. My thumb used to repel people in school. Today I am posting it to millions like you who I know are just like me. Beautifully imperfect. Thank you God for this wonderful life. Make your weaknesses your strength. Be proud. U are beautiful. Trust me." Love how thoughtful he is- this post encourages everyone who has body issues. 
15) Hidden Talents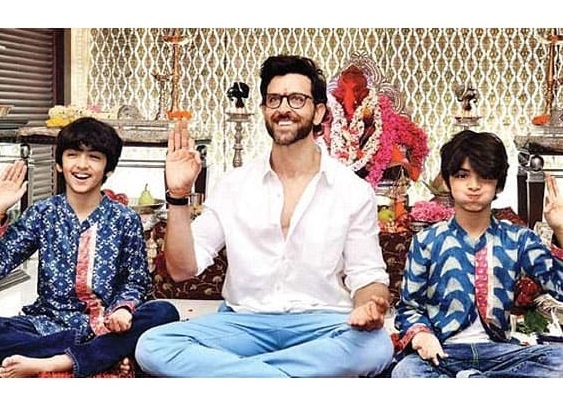 This ultra-talented actor has one more hidden talent- he is a closet poet! He wrote a poem for his elder son Hrehaan's 12th birthday titled Darr Se Mat Darr. He shared the same on Twitter with his fans. It is genuinely beautiful! 
16) Why is Hrithik called a Greek God?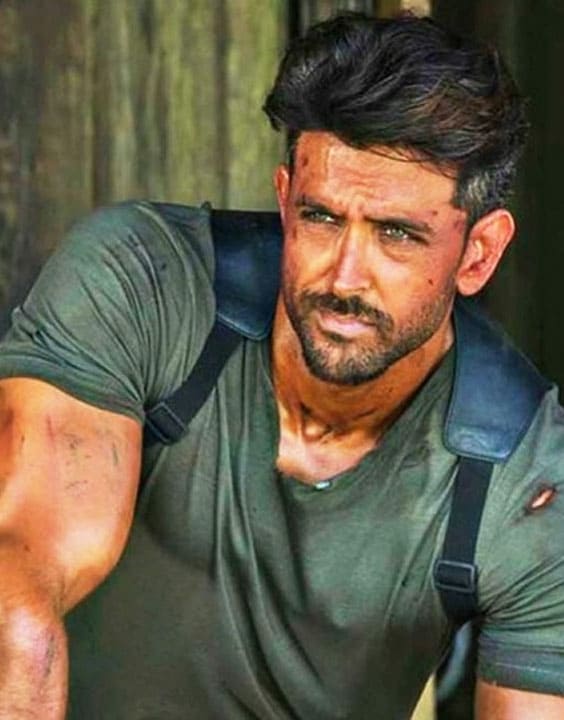 Well, there are several reasons. He is hot, sexy, has the body of a 25-year old and is sinfully handsome. Of course he is called a Greek God, what do you expect? His eyes and face will melt your insides in a jiffy. There are some wild theories on the internet about there being a possibility of a Greek lineage but pish posh! Ignore them. 
Woah we think we've told you everything under the sun about Hrithik Roshan. Now that you are more educated about our beloved Duggu, we trust you can write an essay on him easily. Why don't you go ahead and share this Hritik Roshan's biography with your friends? They should be as knowledgeable as you! 
Most Viewed Articles: 
Image credits: The copyrights of the images used in this post belong to their respective owners. The credits where known are specified under the image - if you're the owner of an image and want it removed, please contact us.