Got a free weekend with no plans? Book yourself and take your friends along (or not) for a beautiful trek! It's a soft-adventure sport that most people can do, depending on the difficulty level. All you gotta do is start small if you're a beginner, and if you're not, well – you know the drill then.
This article though is especially for the ones who are first-timers at trekking and need some pointing in the right direction. While it is usually a no-brainer activity since it's perfect at most times around the year, you still need to be prepared properly with gears for trekking.
Here's a list of all trekking essentials you need to carry:
1) UV Protected Sunglasses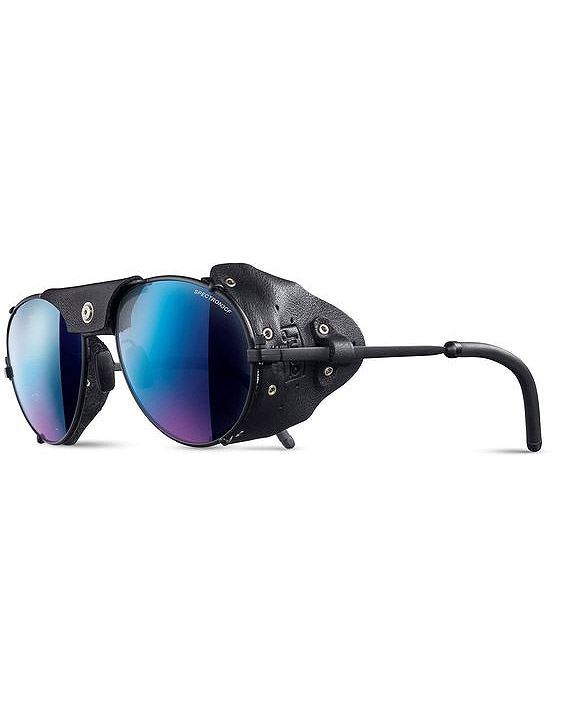 No matter the time of the year, day treks mean being out in the often scorching sun. To prevent your eyes from getting tired of the harmful sun rays, UV Protected Sunglasses are a must.
They're one of the key items when it comes to trekking essentials and should not be taken lightly. In addition to being protected though, it's favorable if they are also shatterproof in order to prevent mishaps should you trip on a log or rock. The outdoors aren't a controlled space, so it's best to be over-prepared than under-prepared, right?
If you need tips on choosing the best sunglasses for your trek, here they are:
Sports sunglasses, i.e. the ones that cover the sides of your eyes and not just the front are the best ones to carry for treks as they offer another layer of protection. You can get them on a lot of online shopping websites.
Since UV rays can be reflective especially in snow-clad areas, it's best to ditch the Ray-Bans and loom towards other sport-centered brands instead.
Always ask for anti-fog lenses. If you're buying your sunglasses offline, the assigned salesperson will know exactly what you're looking for in order to complete your trekking checklist.
2) Extra Pairs Of Undergarments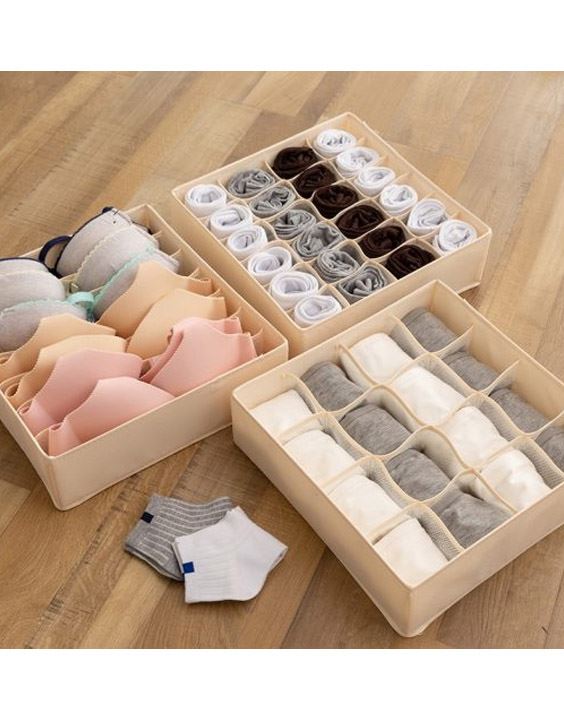 If it's just a morning to evening trek, you'll probably be good to go with just one pair. But if it's an overnight escapade, then you'd better stock up at least 2-3 extra pairs because nature can surprise you that way. Whether it's sweat, an unexpected period, or infection you caught, having extra undergarments always helps and doesn't even occupy that much space in your bag.
While the men aren't exempt from this rule, it's the ladies who need to be extra careful about these trekking essentials. Stay away from synthetics and non-skin-friendly fabrics. Keep it simple and comfy with cotton.
3) A Baseball Cap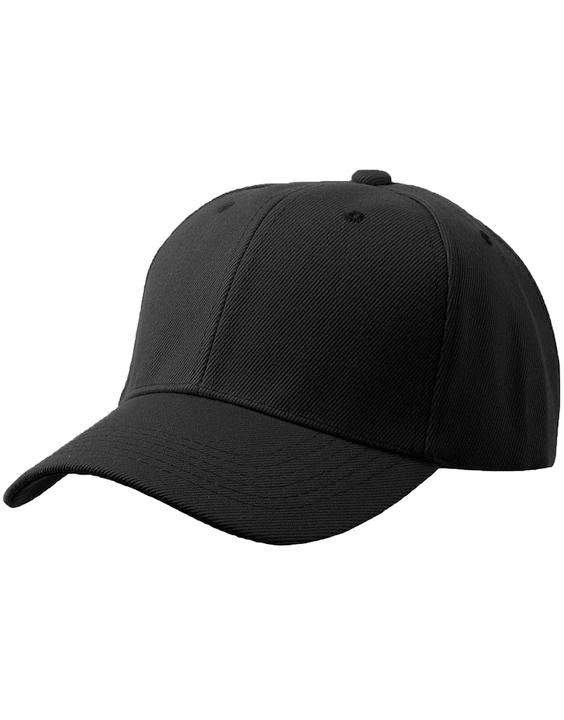 Apart from the sunglasses covering your eyes, you're also going to need something to cover your head. This has a protective as well as a comfort-driven purpose. While you're making your way to the destination, the sun shining above can deter your energy pretty quickly and the dirt flying around is also bound to cause some level of irritation.
A baseball cap is a great way to prevent all of that from happening, so be sure to pick a good quality one. You can easily find them on any trusted shopping app and exchange them for a better fit if needed.
4) Sunscreen & Insect Repellent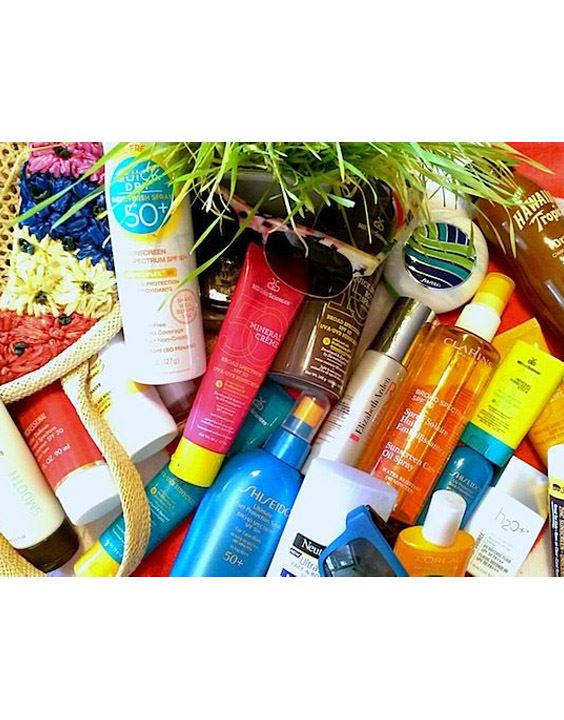 No matter how much moisturizer you lather into your skin, sunscreen is a must! It's going to be your barrier against unnecessary sunburns and allergies, and also unwanted tanning. Apply a generous amount before you start your trek, and always go for the non-greasy options. A travel-size tube will be enough for an overnight trek too.
Along with this, a good insect repellent is also one of the main trekking essentials. You're going to want to keep those pesky mosquitoes and bugs at bay and minimize bites & irritation! This one should go on every exposed as well as non-exposed part of your body for maximum effect.
5) Toiletries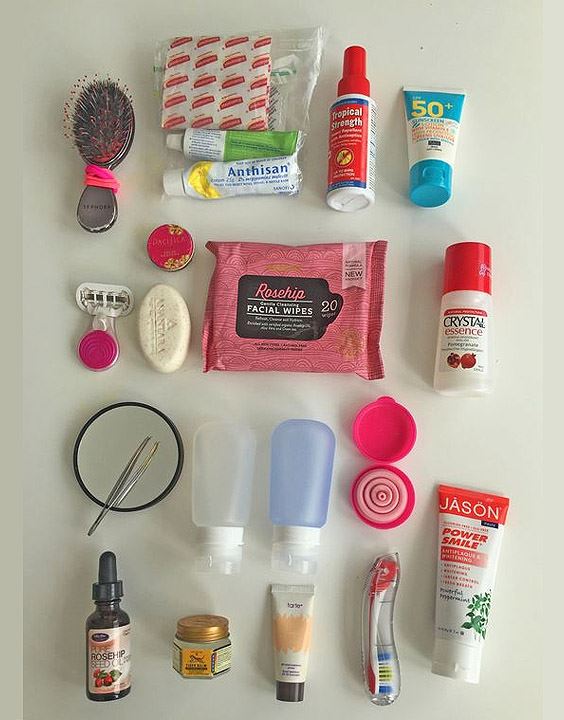 While this doesn't need to be said, it's still easily missed. Switch up your liquid hand soap with a sanitizer, since you won't always have access to running water. Instead of a face wash, carry face wipes. If you're not a fan of tissue papers, keep a couple of extra hand napkins, and not handkerchiefs since they tend to get soaked faster.
No matter what your menstrual date is, never leave without tampons or sanitary napkins. Don't forget a really strong deodorant either; you're gonna need it more than you think! If your trek entails a camp too, it's a must to carry a toothbrush and toothpaste among other trekking essentials.
6) Energy Bars or Energy Drink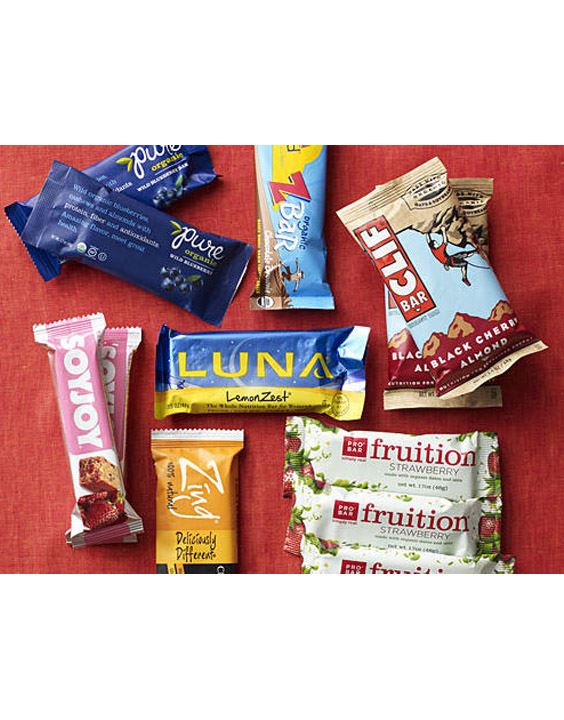 We're not gonna lie – trekking, while being a soft-adventure sport, is still pretty exhausting and can test even the best of stamina. That's why, even though your stomach's seemingly full, instead of carrying no-nutrition stuff like chips, or soft drinks, you should be carrying an energy bar or an energy drink to give you that extra boost when you require it most.
It'll keep you going for a few more kilometers without completely tiring you out. These, combined with brief resting periods will make for a power-packed journey. These are an important part of any trekking kit list!
7) Rucksack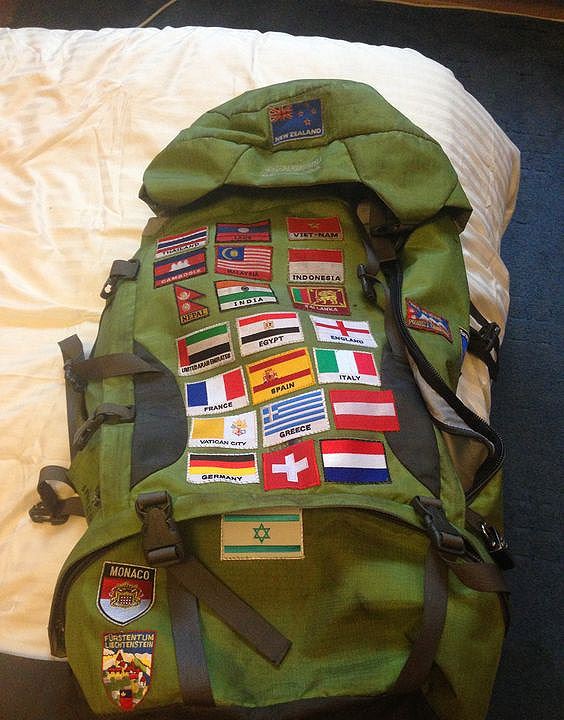 Perhaps the one thing that is more important than anything else on this list is a rucksack that is specially made for you to store more, and not have to carry several bags. Rucksacks have a ton of compartments and are extremely spacious, so you can fit most of your trekking essentials in these, including an extra pair of shoes if needed.
It is necessary for your rucksack to be of stellar quality, and be able to survive the rough and tough of the outdoors. So, while buying one, ensure it's from a trusted brand or one that specializes in sports and adventure gear. Children can choose mini backpacks as they won't have a lot to carry except the things you already are.
8) Water Bottles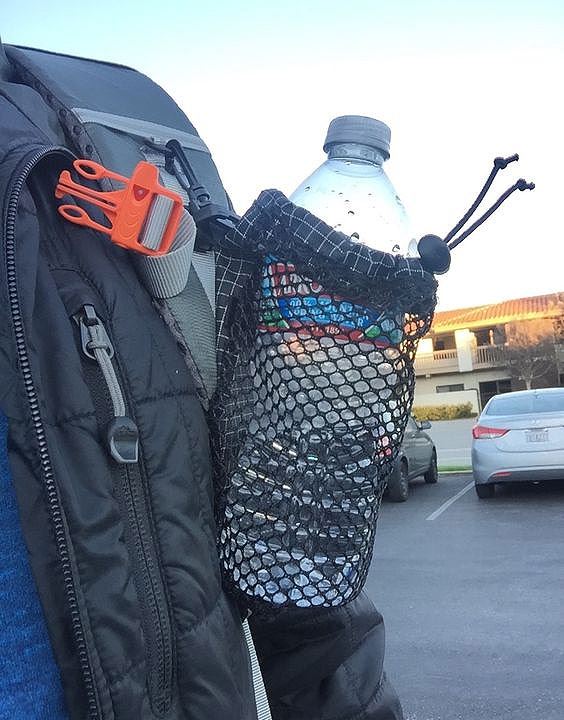 Energy drink aside, you're going to need 2 water bottles of 1 liter each on your trek. You won't be able to physically carry any more water than this, and it is on the top of the trekking essentials list.
Any less, and you'll be out of it quite early into the trek. It's also important to note that while physical activity can leave you gasping for air and water when tired, it's always better to first take a minute to calm down and then proceed with small sips, not gulps. This will prevent any kind of stomach discomfort accompanied by drinking water too quickly. Happens to the best of us!
9) Rain Wear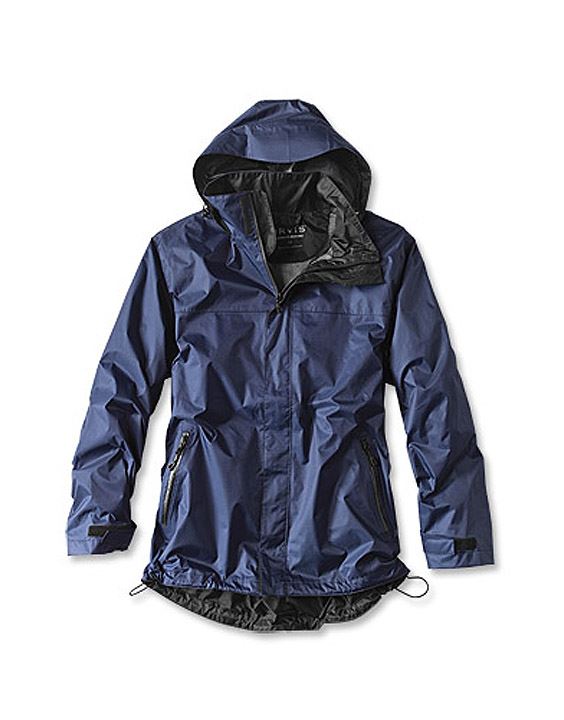 The weather can change at any given time, and the predictions you saw in the morning could go haywire. Rainwear is another one of the trekking essentials that you cannot ignore, and since it can literally just be tied around your waist or slipped onto the pants you're wearing, it can be carried without hassle. Umbrellas are never an ideal choice for treks and other sports, so please remember to skip them!
10) Mobile Accessories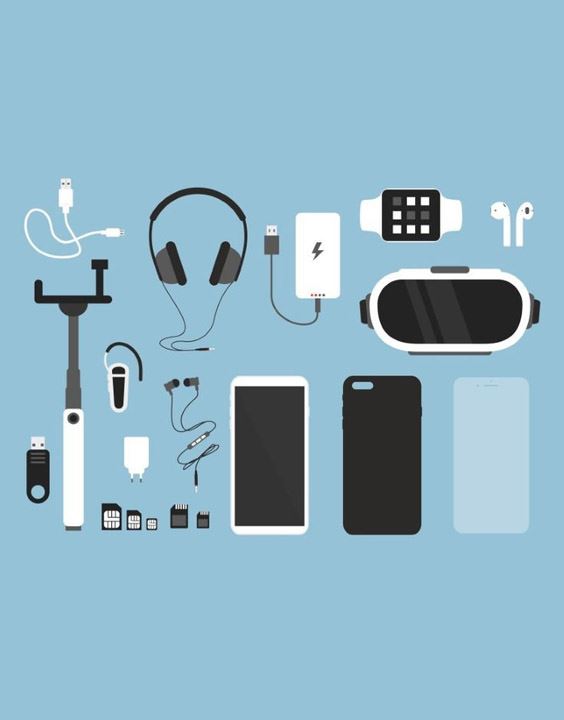 No, we don't mean the fancy kind that looks great on your aesthetic Instagram feed. We mean shatter-proof and slip-proof covers, a thick tempered glass preferably on the front and back, and bumpers for the side, maybe even a pop socket that is super strong! You don't want your phone to give up on you after one fall, or for the display to get ruined due to a mishap.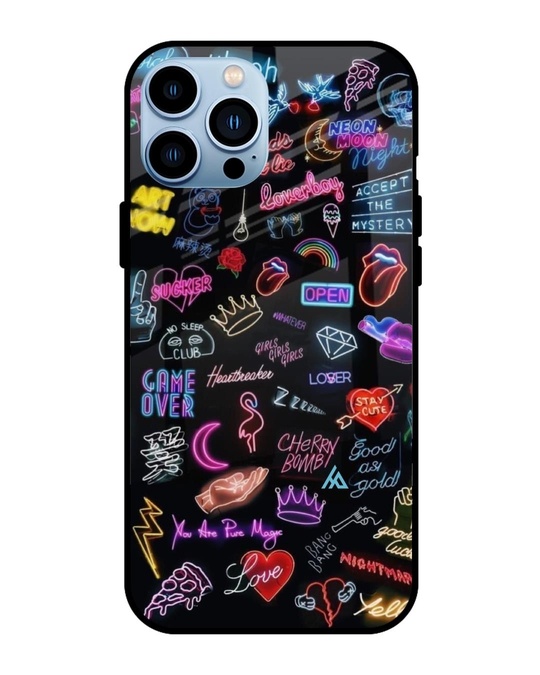 Check out our stylish & sturdy Mobile Covers available at the best prices
11) Your Medication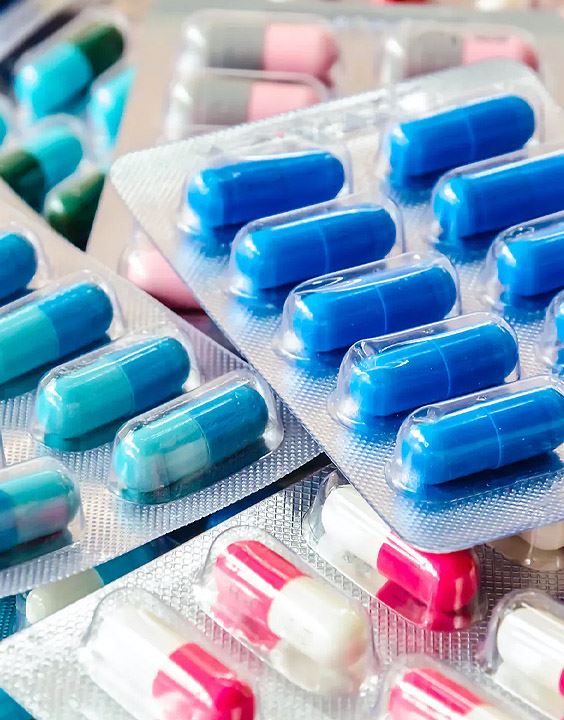 It's quite common for people to feel nauseous, or have some ache in their limbs on a trek. Carrying medications along with a first aid kid will make sure you're covered for whatever minor bodily discomfort you could face.
Trekkers usually report nausea, headache, pain in the legs and scraped knees while hiking. Additionally, if there's any other medication you consume on the regular, don't forget to carry those too as a part of trekking essentials!
12) Appropriate Shoes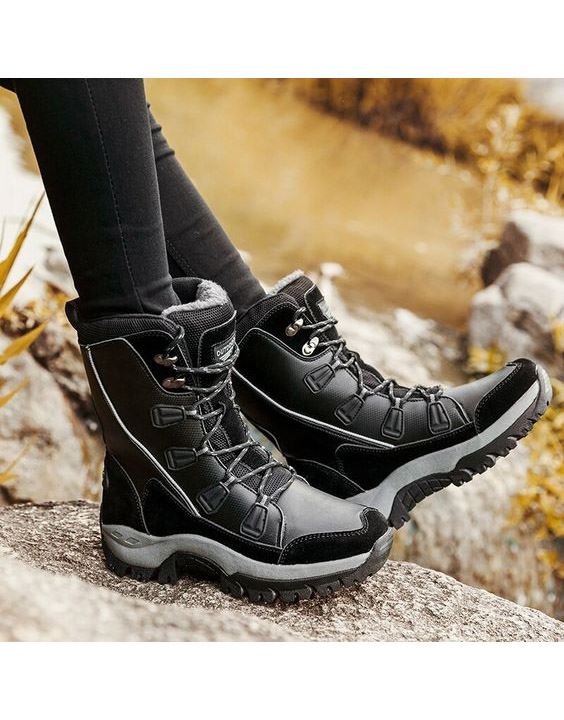 You're going to be wearing your trekking kicks during the hike, but carrying a pair of skid-free slippers is important too. Both of these can easily be found online or offline, but we'd rather you go for the latter. A simple Google search will lead you to a place that stocks the sturdiest, most lightweight shoes to add a comfortable touch to your trek.
13) An Extra Pair Of Clothes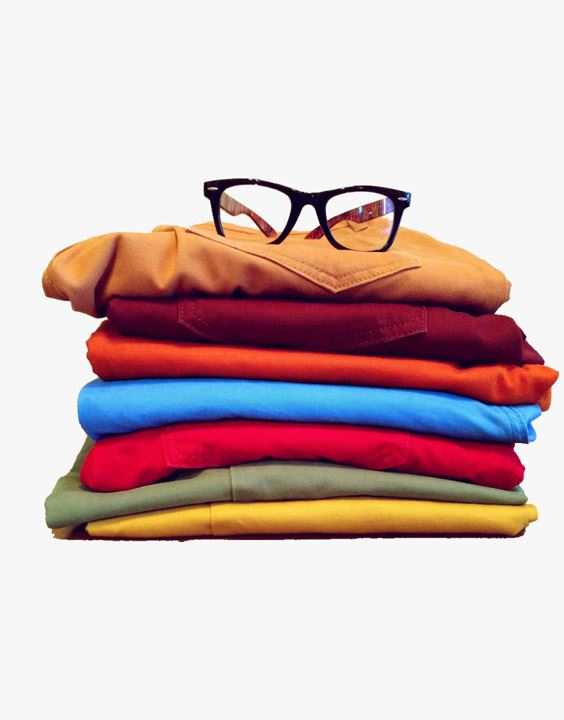 Soiled clothing is the first thing you have to deal with when you're midway through the trek and that's why a spare t-shirt and a pair of shorts should most definitely be in your rucksack. It'll be better if they're quick-dry. You can roll them to pack them more effectively, so you have space for other things as well. Throw in an extra pair of socks too among other trekking essentials, preferably high-knee with the fabric depending upon the general weather conditions of the location.
14) Head Torch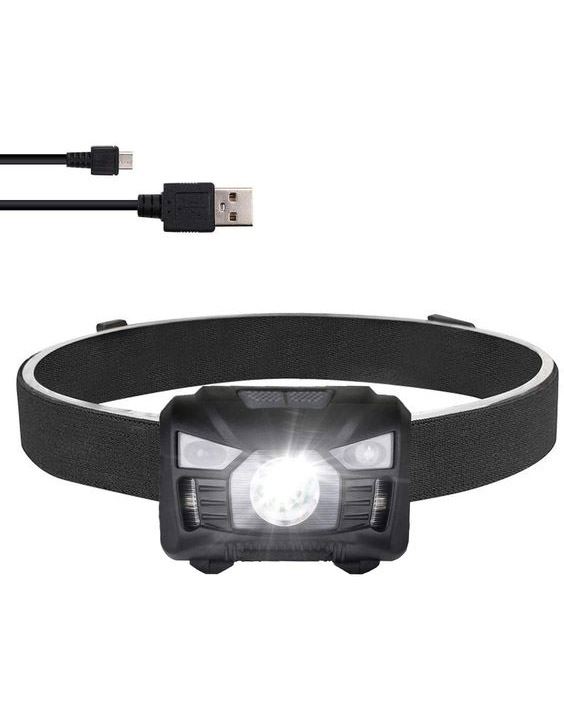 Here's the thing; handheld torches and your phone's flashlight are all well and good, but your phone can die and you might need your hands to handle other things. This is where the head torch comes into the picture so that you can go about your trek without the need to hold the torch constantly. Make sure that you carry a bunch of extra batteries too, especially if the trek lasts longer than a day. You've got to keep this star marked on your trekking gear list!
15) Trekking Pole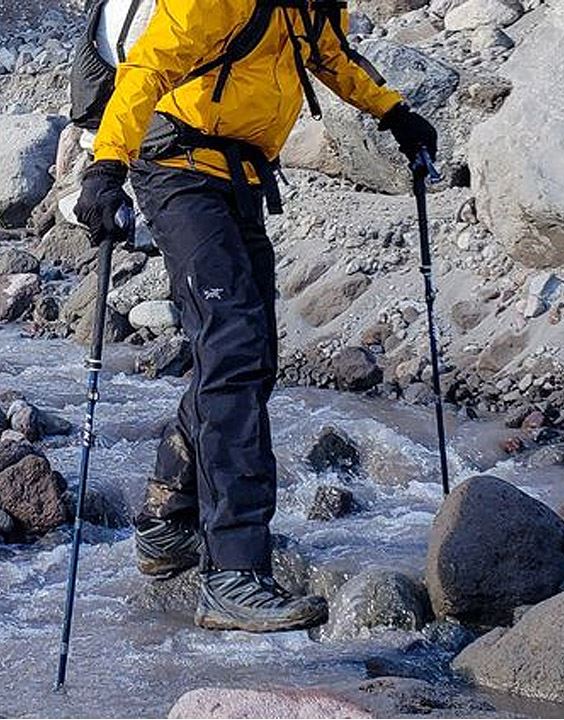 For that little extra support and push and to navigate easily through the rocky trail, a trekking pole comes in handy. You can ask for it from your trek leader or manager, or if you have a friend who's a frequent trekker, you can consider borrowing one.
These trekking essentials are especially useful for difficulty levels that are close to medium i.e. intermediate, and also advanced. In a lot of scenarios, one pole is enough but you might need two if your path is covered in snow or water.
Apart from making your hike easier, they also provide stability and balance so they're highly recommended for all age groups.
If you choose not to borrow one, you can just buy it from a sports brand like Decathlon, etc. They always have something for every activity and you can get everything on your trekking equipment list under one roof.
16) Camera With Extra Batteries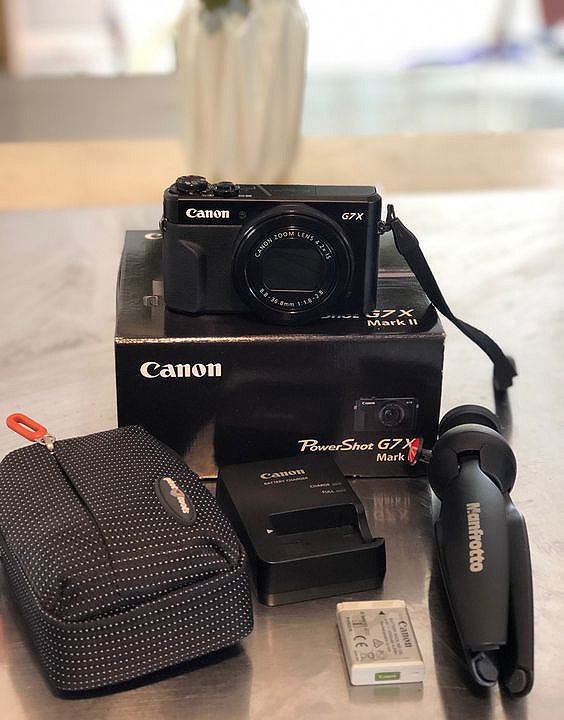 Now, not everyone would want to carry an extra gadget along with them for a hike but the journey, as well as the destination, will be something you're going to want to document. That's why a camera is just as necessary when it comes to our trekking accessories list! It's not recommended to rely on your phone camera for this, because firstly, you'll want to save its battery for other important stuff and secondly, the picture quality will be nowhere near as good as a professional camera.
We hope you've taken notes of all the trekking essentials – 'cause you're gonna need them for your trek. Hope you had a great read.
Stay tuned for more.
Image credits: The copyrights of the images used in this post belong to their respective owners. The credits where known are specified under the image - if you're the owner of an image and want it removed, please contact us.