Neck choker has been all the rage since quite some time now and why not? Trending choker designs are hip, can flex between ethnic & western styles and can obviously upgrade your outfit in a jiffy. That's a triple winner girls – you need to make your BFF!
The a la' mode statement from decades and the hottest choice amongst all – chokers! They are a perfect example of the trends that we want to hold onto for an endless time. A Choker sure has something to cater to everyone.
From being a style statement to amp up casual wear to be the ultimate choice for a royal wedding, a neck choker is the answer to a lot of our fashion dilemmas!
What Is A Choker? Know Everything About This Dainty Wonder!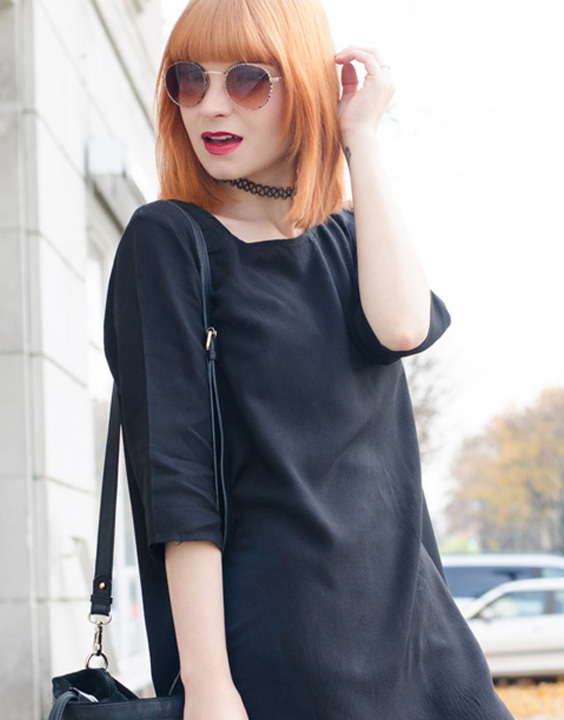 It's next to impossible for somebody in this age not know what a choker is but If you've been living under a rock and really haven't a clue then you've come to the perfect place. Learn all about this fashion piece here!
Choker meaning is literally 'something that chokes'. It is a beautiful piece of neck jewelry that wraps closely around the neck, it's pretty fitting and makes the neck look sleeker and longer.
Choker Designs You Can Flaunt All Year Long!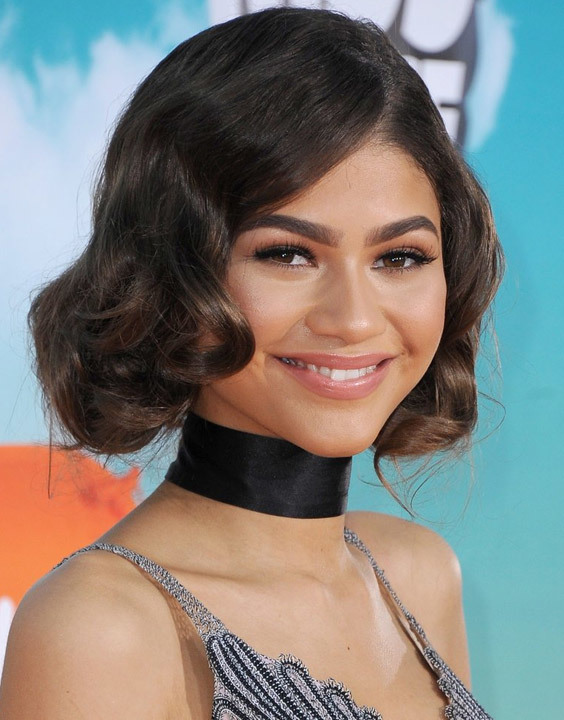 Being the most amorphous trends so far, choker has satisfied all needs for the quintessential Indian women who is constantly narrating her story through the things she dawn.
Kundan, Diamond, Oxidised or Silver, there is endless choker design, giving you endless opportunities.
Let's look at our hottest picks to help you flaunt your OOTD in the most eccentric way possible!
Diamond Choker- Magnificent Choice For All You Queens!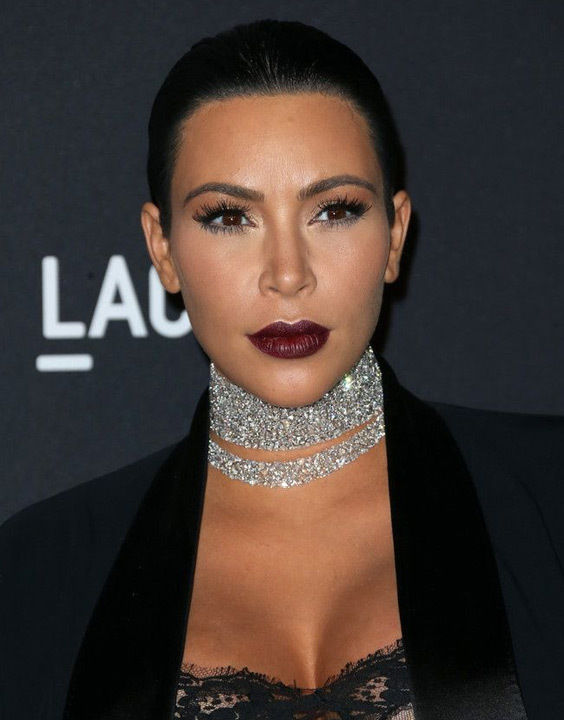 They aren't called women's best friend for nothing! Diamond chokers are the absolute showstopper.  Diamonds will never go unnoticed.
Wear it with a sweetheart neck gown for a glam look just like how Priyanka Chopra wore on her wedding or with a saree and up done bun for a look that Deepika Padukone is seen rocking every now and then. They will make heads turn and put you in the spotlight.
Pro tip: Always wear a smaller earring with a choker to keep the eyes glued to your sleek neck.
Pearl Choker- For A Royal Touch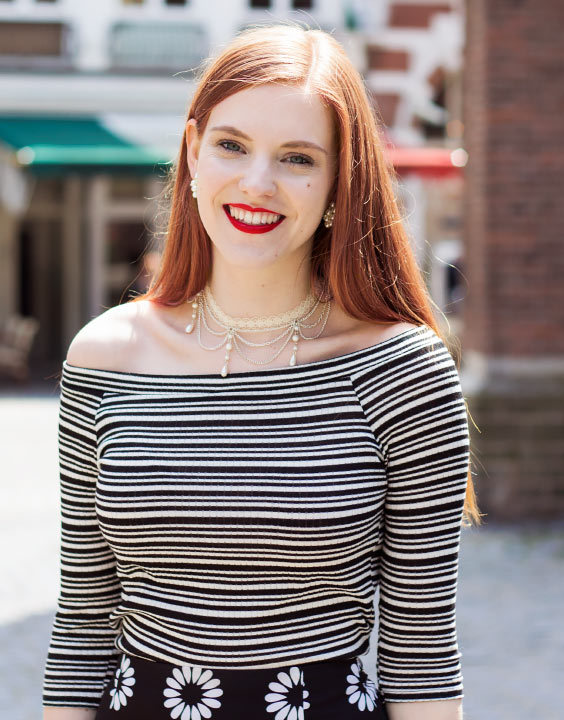 Personal favourites to Audrey Hepburn and Princess Diana, pearl choker is the ultimate pick to look royal without the hassle of it. You can opt for multiple layers to add drama or opt for a single thread to keep it subtle and elegant.
You can add oomph to a basic crop top and bun with a layered pearl choker. A power suit embellished with an elegant pearl choker demands respect and gets you respect and recognition!
Pro tip: Either wear no earring with a pearl necklace or go for pearl tops, mixing it with other metals will take away from its elegance.
Kundan Choker For The "Big Day"!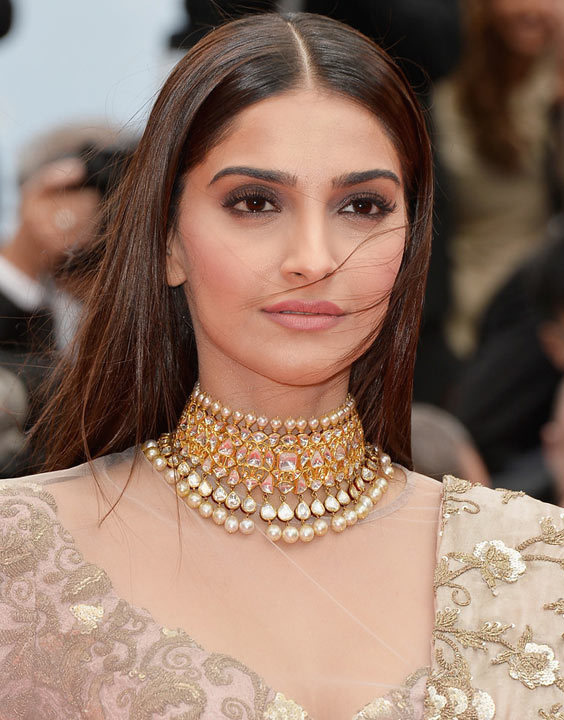 Kundan chokers are as dramatic as an Indian period movie! Made out of precious and semi-precious polished gemstones that are set in layers to form intricate patterns, this on'es a festive choice.
It is elaborate, hypnotic, and extravagant. If you already have one of these, you're a jewelry connoisseur.
If you want to look like a million bucks just like Aishwarya Rai or Shilpa Shetty did on their wedding days, a kundan choker is what you need!
Pro tip: A bun or high pony with a deep U neckline does the maximum justice to an intricately made Kundan choker.
Silver Choker For Every Damsel In Fashion Distress!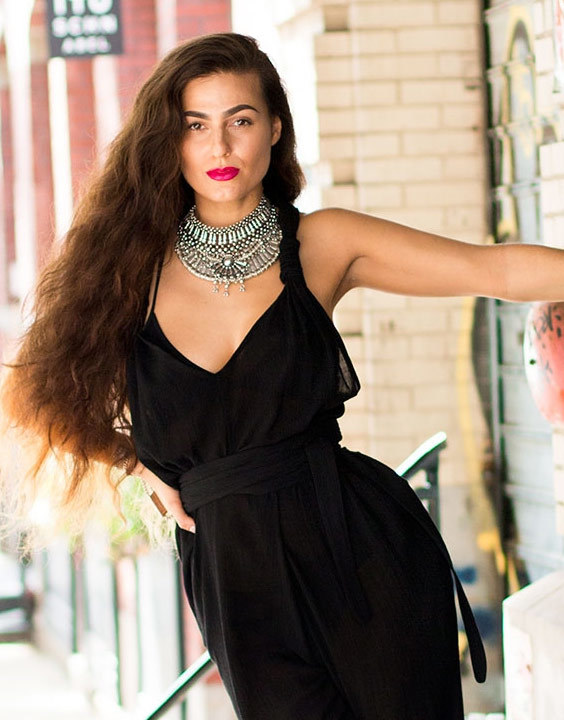 Rushing out of the house but something looks incomplete? Go straight to your vanity and pick up a silver choker to glam up your look instantly.
Silvers don't require wasting a lot of time mixing and matching. They suit jeans and a crop top as beautifully as they do with a traditional Indian 6 yards wonder.
Opt for a thin silver choker chain for a lush-chic look or a thick chunky choker if exorbitant & grunge is more your vibe.
Pro tip: Silver choker screams experiment! You can play with different designs or mix and match with other stones & gems.
Let The Boho In You Live With Oxidized Choker Jewelry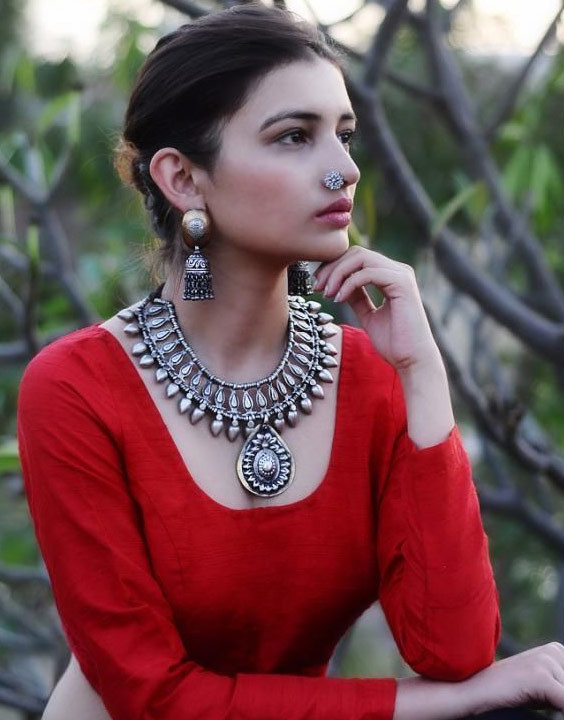 The safest yet the most uber! If bright and shiny is not up your alley then oxidized and rusty is what you should experiment with!
An oxidized choker won't flush a fair face out nor will it look OTT against dusky skin. Thus it's our favourite pick!
One can never go wrong with a metal choker, it is #ootd worthy no matter, a casual day out or a red carpet evening!
Pro tip: Oxidised chokers take you a step closer to the boho look hence pair them up with ruffled crop tops, off shoulder tops and dresses. White looks the best with metal jewellery.
Design Your Own Choker- DIY Choker Ideas!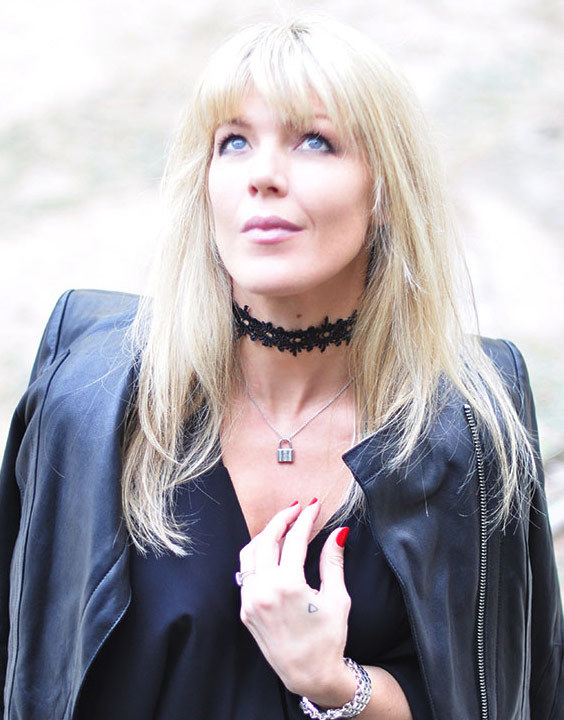 Considering how fetching a jewellery piece – the choker is, a DIY choker sounds pretty cool and light on the pocket too.
An easy choice would be a lace choker! It's pretty to look at and sits comfortably around the neck.
If a plain lace choker is a little too simple for you then a variation with rhinestones and pearls could be an alternate option! For instance a black/white lace & pearl choker would be totally rad!
Things you need:
1. A black/white lace.
2. Pearls (This is optional and you can replace the pearls with rhinestones or a simple metal ring)
3. A hook and eye.
4. Needle and black thread.
Process:
Take any of your preferred black lace design. Measure your neck and cut a piece out of it. Pick up some pearl with a small metal loop on top of it. Take your needle and thread and stitch the pearl through its loops on the edge of the lace.
Once done, take a metal hook and stitch it to one open end of the lace and the eye on the other loose end.
Tada! Your homemade pearl lace choker is ready. Wear it with a kurti for a desi look or rock gothic-chic, pairing it with your tanks and ripped denim.
Cute Choker Outfits That Are Ruling ATM!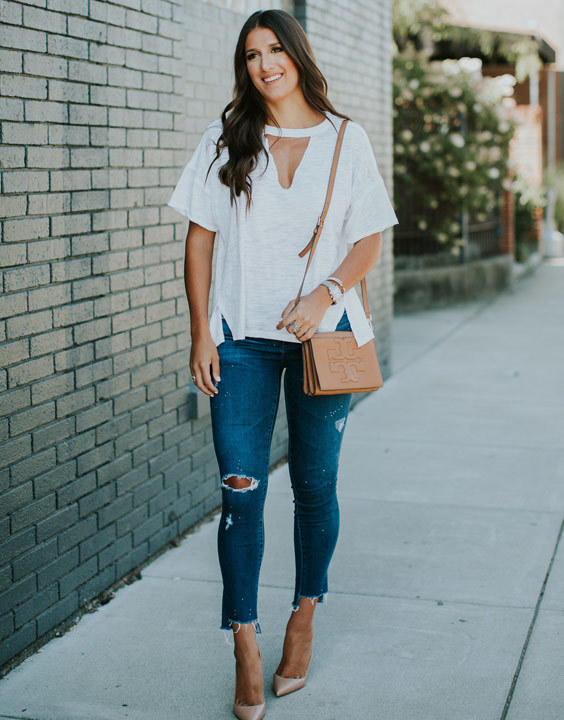 Why even take the hassle of wearing a choker when you can wear a choker top or a choker dress instead. Get the aesthetic with half the effort!
This trend was definitely inspired by the growing popularity of chokers. We're just thankful to whoever discovered this uber chic style!
Cutting Edges In A Choker Top!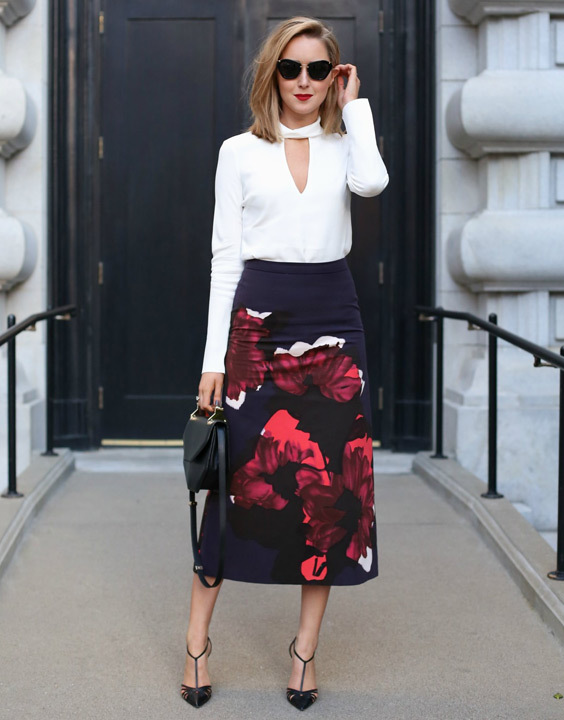 Celebrities from Kylie to Selena Gomez have rocked a choker top in their own stride. Choker tops are flooding the market right now and women are loving every bit of these.
They are feminine, classy and athletic at times but always a total jawdropper!
Wear a choker top with denim bottoms for a casual look or go short with a skirt and be party ready.
Pro tip: Girls please stay miles away from scarves and necklaces! A solid black bomber jacket is a nice way of cutting the delicacy!
Look Delicate In A Choker Dress!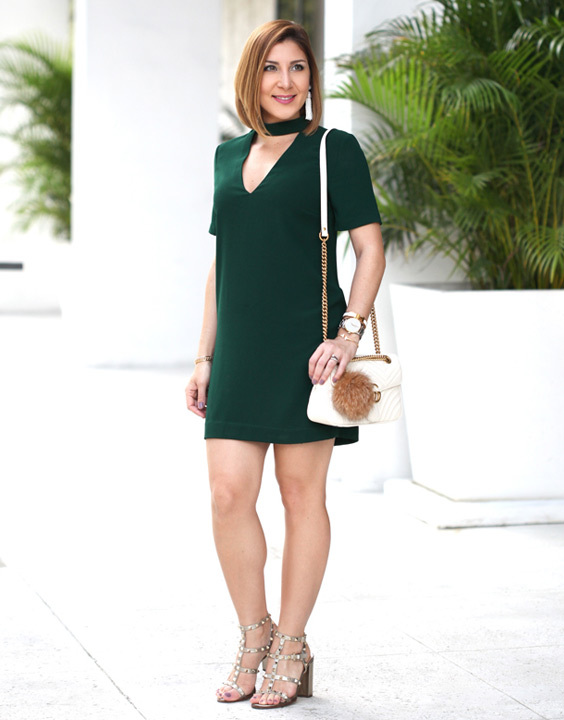 If you want to look the most sexiest without much trouble, a choker dress is the way to go.
A lace dress with a choker neckline is all that it takes for people to stop, stare and talk about your look all night long. Try an opt for bodycon dresses as they look the best with this pattern.
A choker dress is perfect for glam dinner dates!
Pro tip: A pair of high heels, ear studs and a matching dark & naughty statement clutch is all you need for a sexy #ootn.
Break the barrier between the traditional and contemporary as choker fits all. Chokers are for everyone and everywhere, they might be a little intimidating at first but they will certainly lock up great style points for you every time you wear them!
Next time you want to wear a choker, you wear a choker! Don't choke, let these tips help you make for a banging outfit.
Image credits: The copyrights of the images used in this post belong to their respective owners. The credits where known are specified under the image - if you're the owner of an image and want it removed, please contact us.