If you're on a mission to find the best of the best Summer wear for Women in 2019, this piece will save you all the trouble and certainly get you on the best dressed list! Are you ready to beat the heat in style?!
Seasons change, so why should our wardrobes remain the same? A summer state of mind is what we're in, and that calls for a brand new shopping list with the most trendiest summer outfits for women.
This season's all about cooling off and letting go of the winter layering. Whether you have a beach bod or not, there is no shying away from the sun! From flowy silhouettes to oversized hats, from statement sunglasses to vibrant hues; there is so much in store for each one of you.
Why make do with last season's styles when there is more to look forward to in terms of summer fashion women? Let's take a look at our summer style file customized just for you!
Summer Fashion- Tops To Keep You Cool!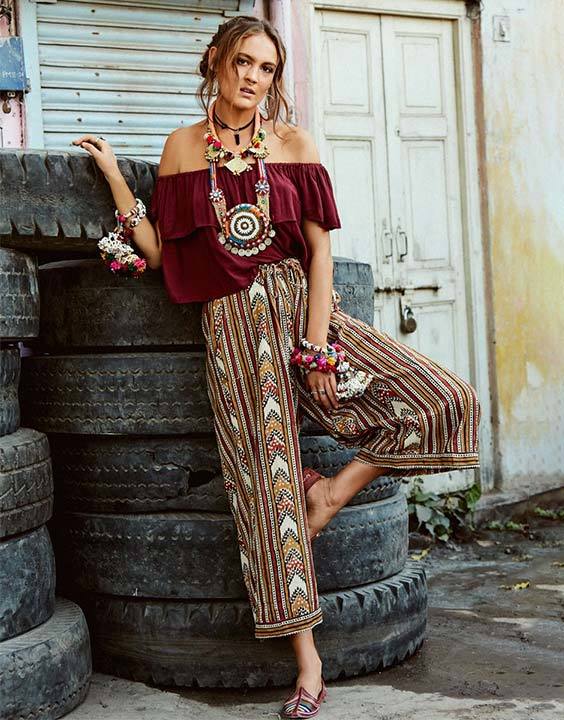 The easiest way to up your style when nothing else seems a good enough option is pairing a great top or blouse with bottoms of your choice.
Not every top is the perfect fit for summer fashion though, and that is why we need a list of what works best and what needs to be left for the rest of the seasons.
Read on and get a proper summer fashion fix!
Amp Up Your Confidence By Wearing A Crop Top For Women.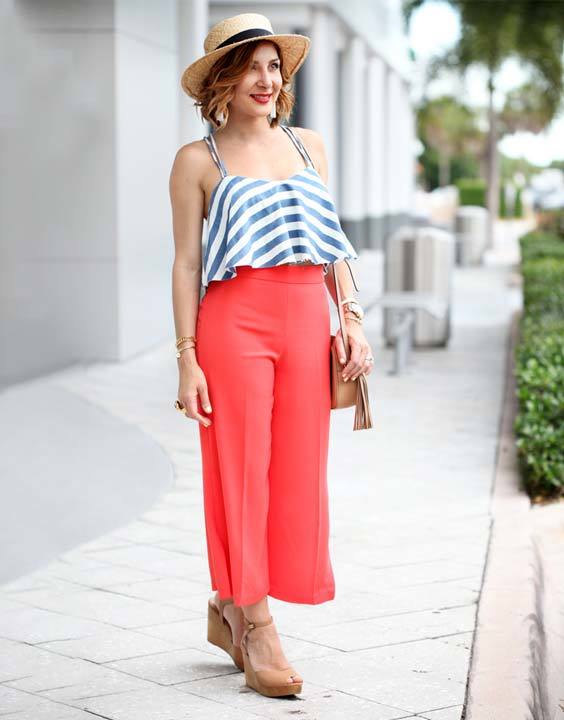 Flat stomach or not, a crop top is the one style that never goes out of trend. A lot of things seem to work out perfectly and effortlessly with this top.
Style Tip: We like our crop tops paired up with high waisted trousers or skirts, but feel free to experiment with dungarees, playsuits and other summer wear for women too!
Off Shoulder Tops To Feel The Breeze.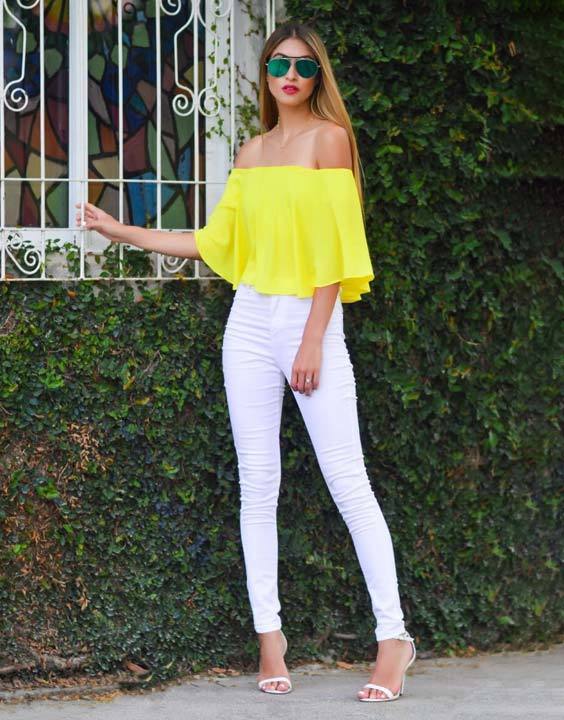 Another trend that keeps making a comeback is the off shoulder. Cold shoulder is another alternative for bare shoulder styles, and also offers more comfort.
Style Tip: A pair of slim fit denims always works wonders for off shoulder tops, but if denims aren't your go-to pick then something tapered would also be a great match.
Flaunt What You Got With A Halter Neck Top!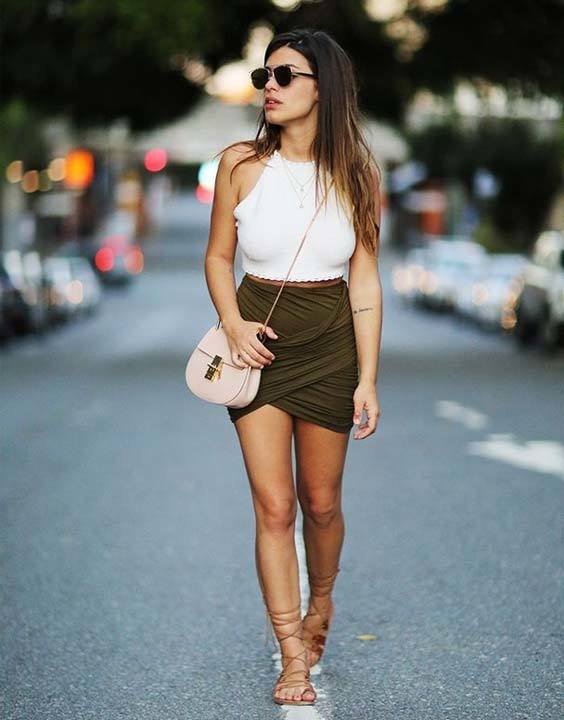 If you've got it, flaunt it. This is what we keep hearing from independent women around the globe, and it's time we apply this to everyday summer styles for women.
Halter necks may seem revealing, but if you're on the bustier side of the spectrum then this neckline can be really flattering.
Style Tip: Tie your hair up for this one, and get your hot shorts out of the closet. This style is a head turner!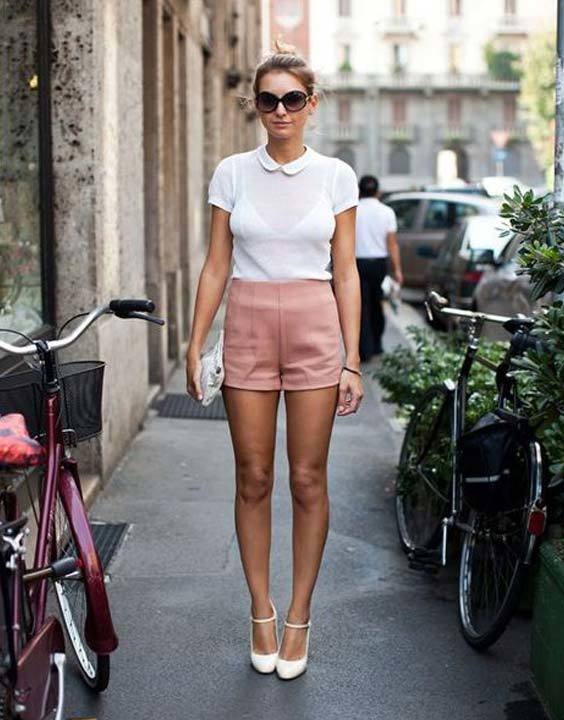 There's a reason why t-shirts top every girl's list, and it's a top pick for us too. Classic t-shirts can solve all your dressing up or dressing down woes, making them the most versatile item of clothing ever.
You can even steal a t-shirt from your father's, brother's, or boyfriend's closet for this one – there is no end to how experimental you can be!
Style Tip: A front-tied white tee with mid waist flared pants and a hat make for an striking look!
You can shop for quirky printed t-shirts or you can get your favorite design print on our premium quality tshirt with our custom t-shirt collection. Check out our collection Now!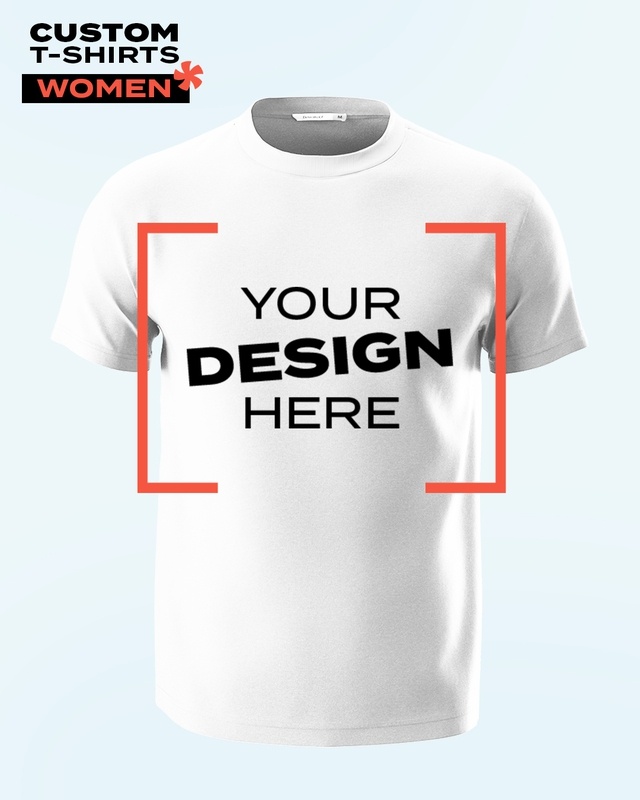 Summer Clothes Essential – Shorts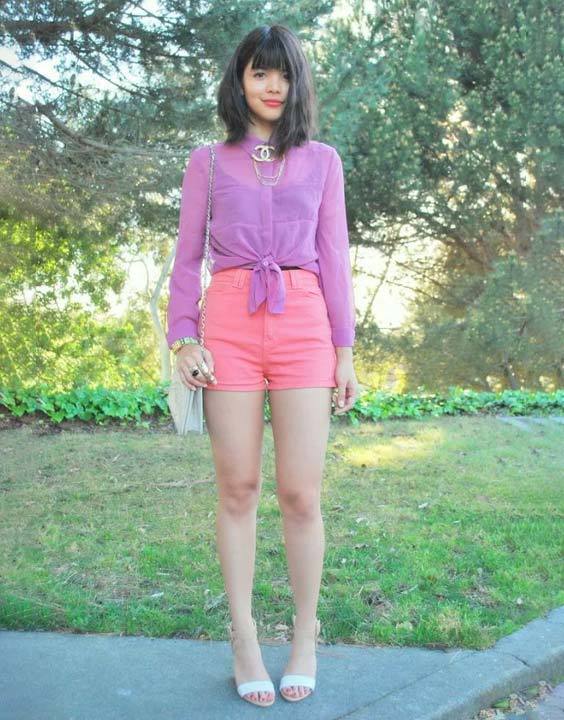 Just like your upper body, your legs too need the space to breathe in a weather that is hot and humid. Also, a little flaunting never hurt nobody!
Leave your days of unshaved legs behind and take over the season with the Kim K of summer clothes!
Ditch The Full Pants, Don On Girls Denim Shorts!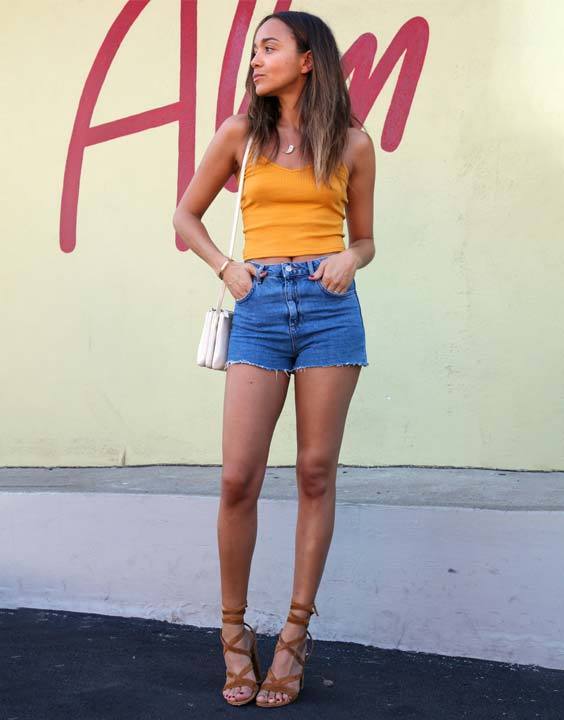 Have an old pair of denims that does nothing but sit at the back of your wardrobe? It's time to bring it out, along with a pair of scissors. Put your DIY skills to use by cutting off your full length denims into shorts and add a little distress to them if that's your thing.
Style Tip: Denim shorts look exceptionally good with crop tops or short tops, and accessorizing with a bandana adds that extra twist.
Cotton Shorts Women Are All That You Will Love!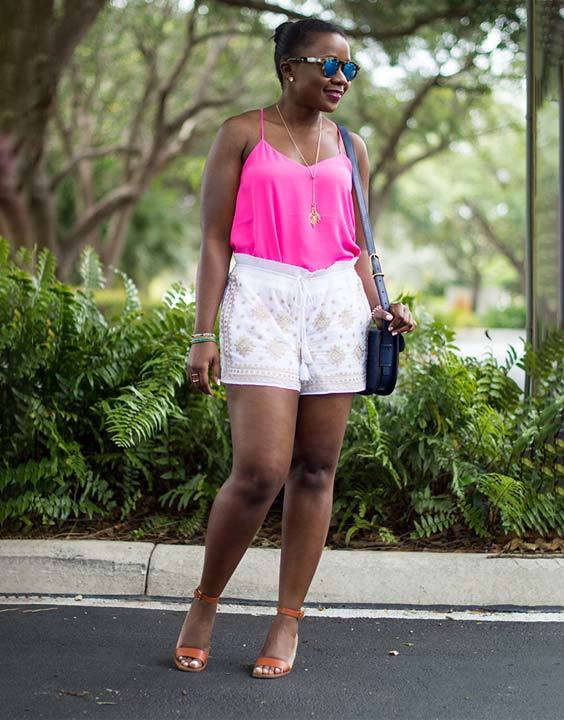 Cotton is hands down one of the most comfortable fabrics. That combined with shorts is a win-win.
Cotton shorts come in solid as well as printed patterns, but what you choose to pair with them decides the charm of your ensemble.
Style Tip: A short kurti can go a long way to make a style statement and beat the heat. If kurti is not for you then a singlet is what you need!
Live the best of summer fashion women in a skirt!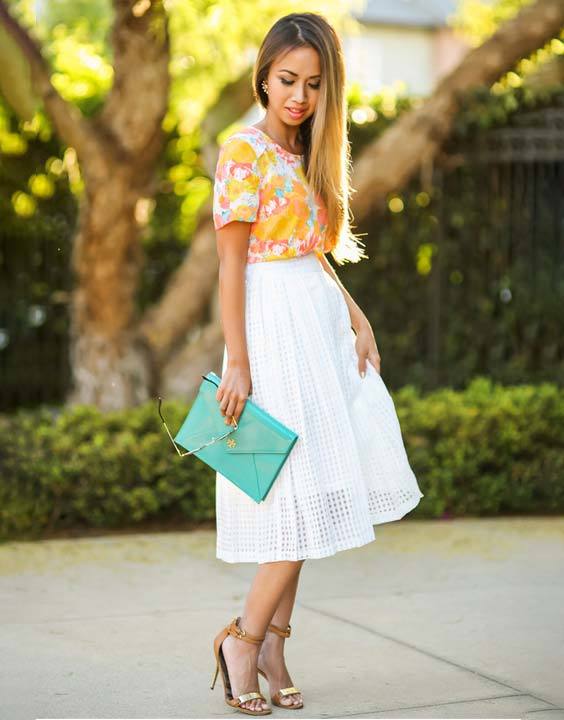 All those twirling boomerangs that you've been waiting to capture? This is your chance. Skirts are all time classics, and our suggestion is flared silhouettes to make the best of summer clothes.
Embrace the girly-girl in you as this is the only time of the year you can wear skirts without worrying about windy outdoors.
Pretty & Chic In A Pleated Skirt
Pleated skirts have been a global favourite for quite some time now. Metallic hues are the most common colors to be worn in pleated skirts.
Solids though, make it easier to pair up with almost everything in your closet.
Style tip: Pairing your pleated skirt with a cropped t-shirt and strappy sandals for a laid back, casual-chic look!
Twirl Around In Flared Maxi Skirts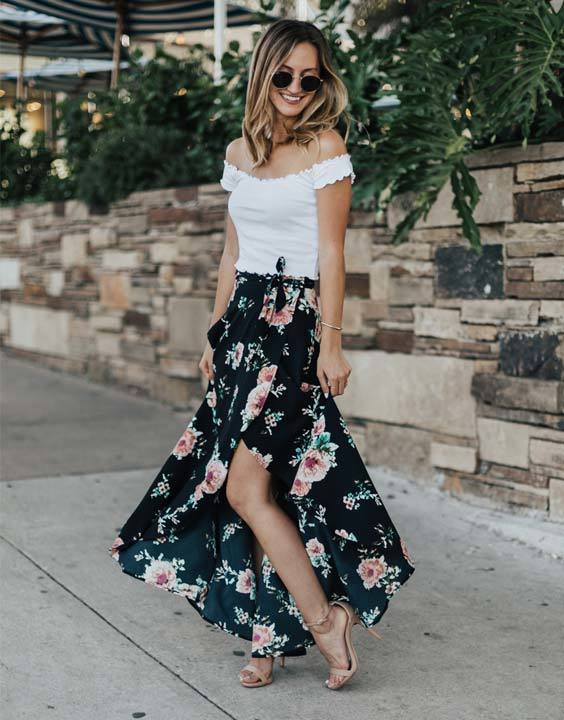 We're suckers for flared and printed maxi skirts!
Florals are our ultimate favourite when it comes to maxi skirts, and this is where your print on print skills can be put to great use.
Style tip: Pair it up with a cute floral top and a scarf, also don't forget to let your hair down!
Attain The Perfect Balance In Midi Skirts.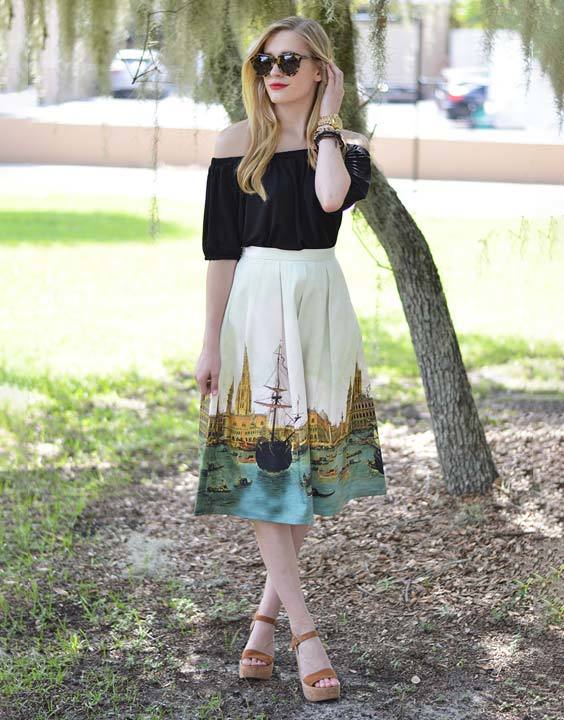 Not too short and not too long; midi skirts strike the perfect balance between two contrasting lengths.
This style may make one appear shorter if the length is awry though, so it's important to keep your height in mind while choosing the best length.
Style Tip: Midis and shirts are a great pairing along with statement sneakers.
Sway In Summer dresses This Season!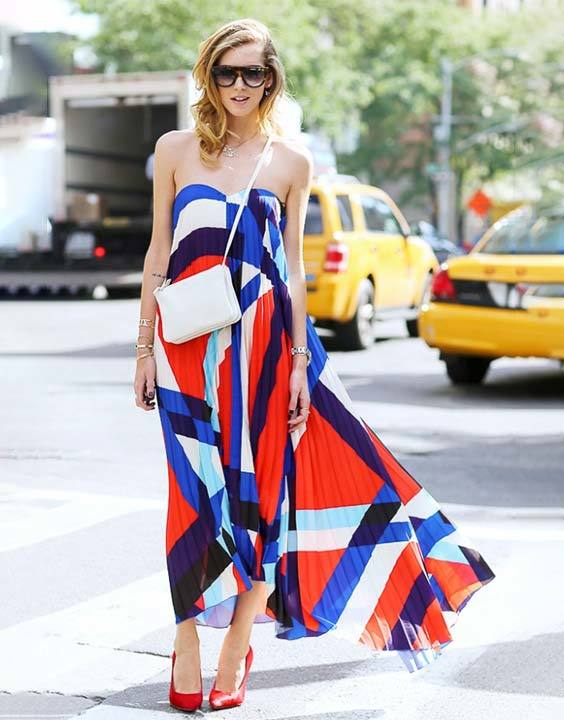 Dresses are a girl's best friend, and they're always here to stay. The best kind though, is the sundress as it makes for great summer outfits for women.
Three things; they're easy to wear, they're super breezy, and casual summer dresses are always in trend.
You can pick the color but let us pick the style for you!
Go bohemian chic in summer maxi dresses.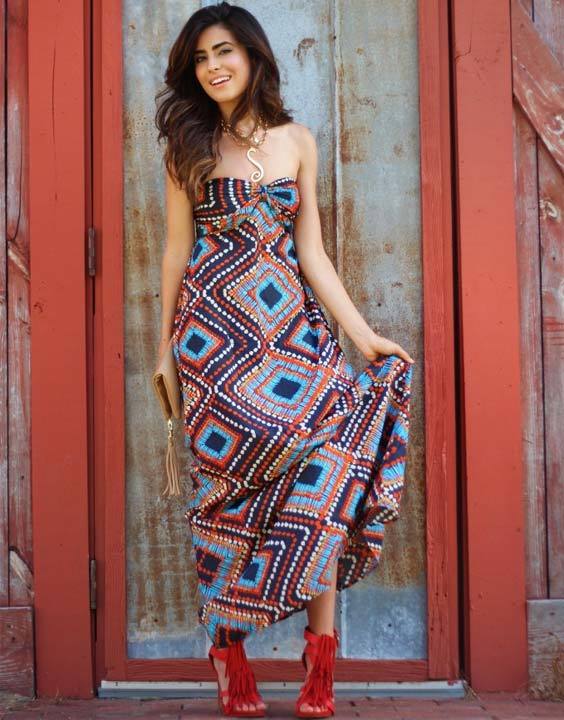 Free spirited and no-fuss; bohemian chic is all everyone should talk about in summers. If comfortable is your style and that's how you rock it then a boho-chic maxi dress is totally the summer dress for you.
From flowy summer maxi dresses silhouette to fringes, oversized hats to completely open sandals, oxidized jewellery to long shoulder brushers; what's not to like about this genre?
Style tip: Long summer dresses are best paired with heels and a pair of cool shades!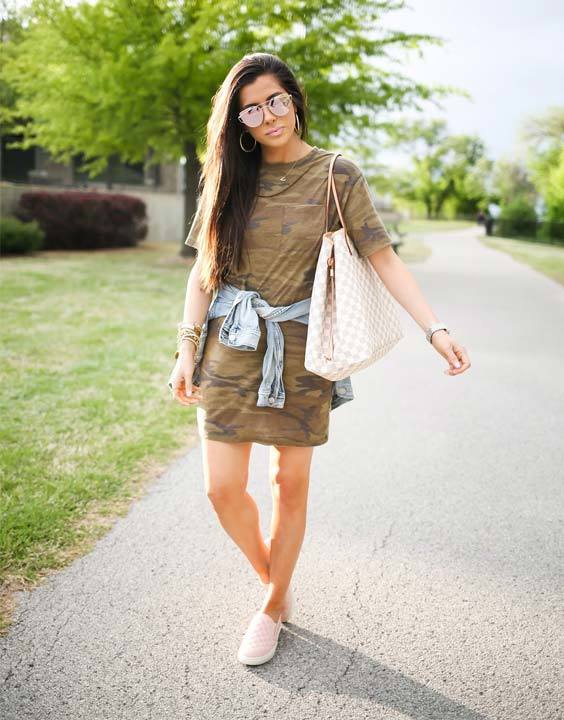 If you're the kind of person who prefers to keep things simple while also being the eye-catcher in a crowd, then cotton summer dresses are for you.
If you have to spend a day in the outdoors running errands or simply hanging out with your friends, this style is a no-fuss and convenient option.
Style tip: A pair of white sneakers and your hair up in a bun; this is what we call simple and stylish.
Slip Dress – Don't Let Your Style Mojo Slip Away!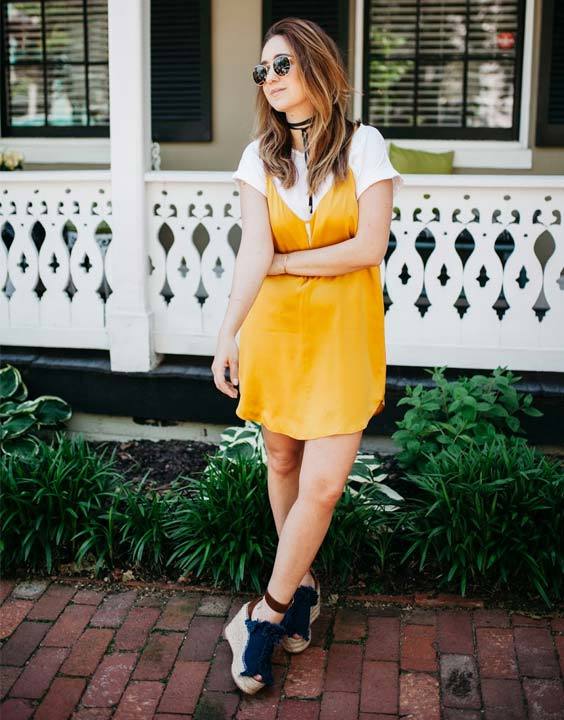 Another simple and no fuss outfit is a slip dress.
Easy to wear and easy to carry, these casual summer dresses are a go-to for many Instagram bloggers come summers. You can style this one pretty chic and feminine or go out and about grunge.
Style Tip: Wear a t-shirt under the dress and a pair of peep-toe boots. Complete the look with oversized hoop earrings. There you have a summer brunch outfit!
Dress To Impress In Rompers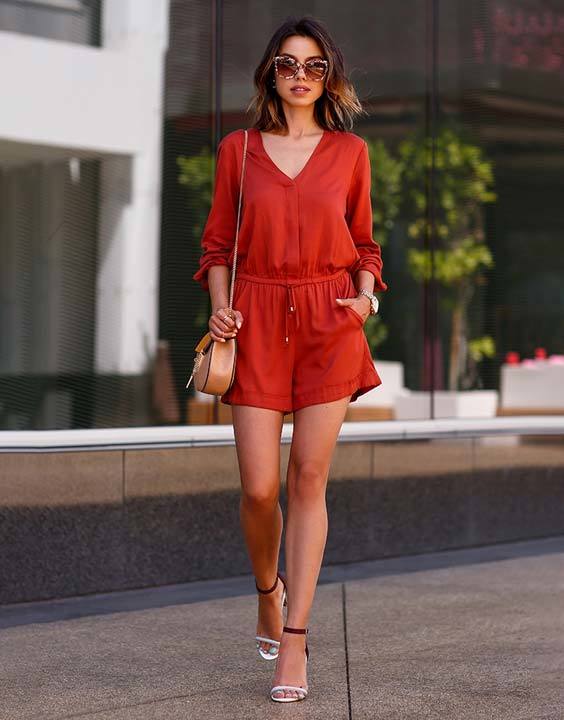 Not the easiest outfits to wear on the block but definitely dressier than other options, rompers are not everyone's cup of tea.
If you don't find rompers fussy though, then there are a lot of ways to style them up. The best way being the good old hat and gladiator sandals for a beach ensemble.
Style tip: Wear a romper of an unordinary, bright and summery colour, pair it with elegant princess heels and a sturdy, studded sling clutch.
Sunglasses For Women-  Add Oomph To Summer Clothes!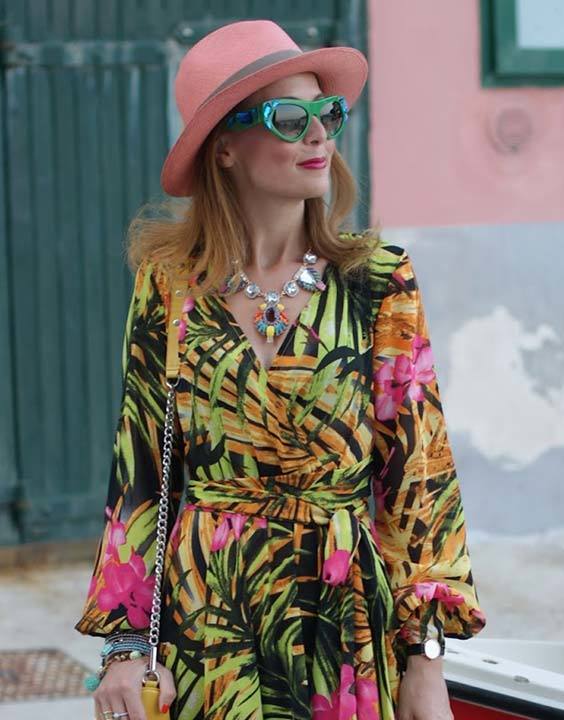 Ditch those old pair of sunglasses from years in a row and give your eyes something new to throw shade with.
If eclectic is what you are, then patterned sunglasses should be your pick. On the other hand, if you don't mind experimenting a little then Matrix sunglasses are the hottest trend.
Gone are the days where sunglasses meant covering almost half of your face; tiny frames are all the talk nowadays, but try not to get your eyes burnt!
Style Tip: Always choose one that suits your face shape and frames it well!
Walk The Walk With Summer Shoes For Women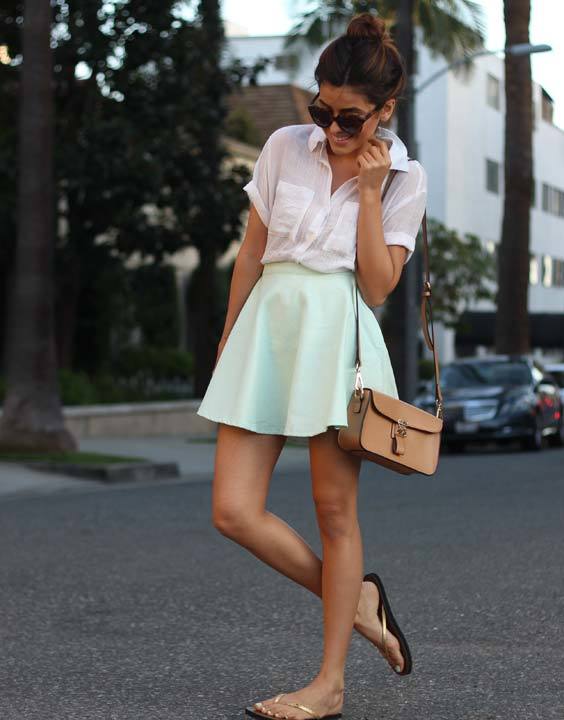 Comfort is the top factor in choosing summer wear for women. This clubbed with style is the ultimate summer goal.
Mules, open toed sandals and flip flops are summer sandals that'll be your best friends this season as they let your feet air out and don't allow annoying summer sweat to stay in for longer periods.
Style Tip: Matching your sandals with your bag and sunglasses can literally take your outfit a notch higher on the glam scale!
Summer Fashion Is Incomplete Without Hats For Women!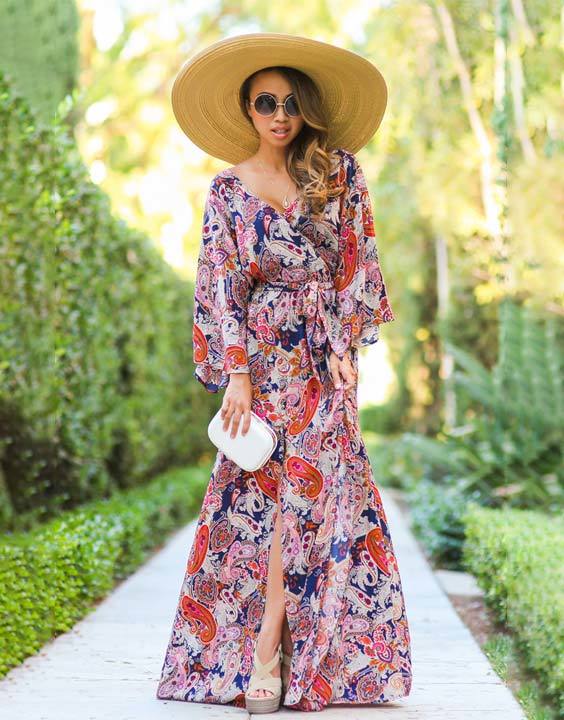 Last but not the least, hats are a not-to-miss summer accessory. These can act like life savers when the sun refuses to dim its shine.
Hats keep you cool throughout the day, and by wearing one you can also pretend like you're on a beach vacay. We don't see why they shouldn't be called the best detail of any summer fashion ensemble!
Style Tip: Opt for straw hats or fedoras in summer colors like pink, white or sky blue. They are super chic and will keep your head cool!
Summers are for doing everything you cannot do in any other season. With summer outfits for women now on your shopping cart goals, trust us when we say you can never get enough of this season!
The heat can stop being your worst enemy if you know how to beat it, and the best way to do so is by never forgetting sunscreen and choosing your summer wear cleverly!
Image credits: The copyrights of the images used in this post belong to their respective owners. The credits where known are specified under the image - if you're the owner of an image and want it removed, please contact us.