The year 2022 was a landmark year for Sandalwood, with over 210 releases grossing approximately Rs. 1690 crores at the domestic box office in India. It was the biggest year in the history of the industry, surpassing any previous record. However, comparisons with previous years are challenging due to the lack of consistent box office data for Kannada films. Sandalwood crossed the Rs. 1000 crore mark for the first time, a milestone previously achieved only by Tollywood and Kollywood. While two mega-blockbusters, K.G.F: Chapter 2 and Kantara, contributed to nearly 80 per cent of the total gross, the industry also delivered several other successful films. Let's talk about the Highest Grossing Kannada Films of 2022.
The Top 10 Highest Grossing Kannada Films of 2022 are as follow
1. K.G.F: Chapter 2
KGF: Chapter 2, the sequel to the action-packed period drama set in the Kolar Gold Fields, has made waves worldwide, grossing over Rs 1200 crore. Directed by Prashanth Neel and starring Rocking Star Yash as Rocky, the film follows the protagonist as he faces off against formidable foes, Adheera (played by Sanjay Dutt) and Ramika Sen (portrayed by Raveena Tandon). The movie has received overwhelming praise from both critics and audiences, cementing its status as the highest box office collection.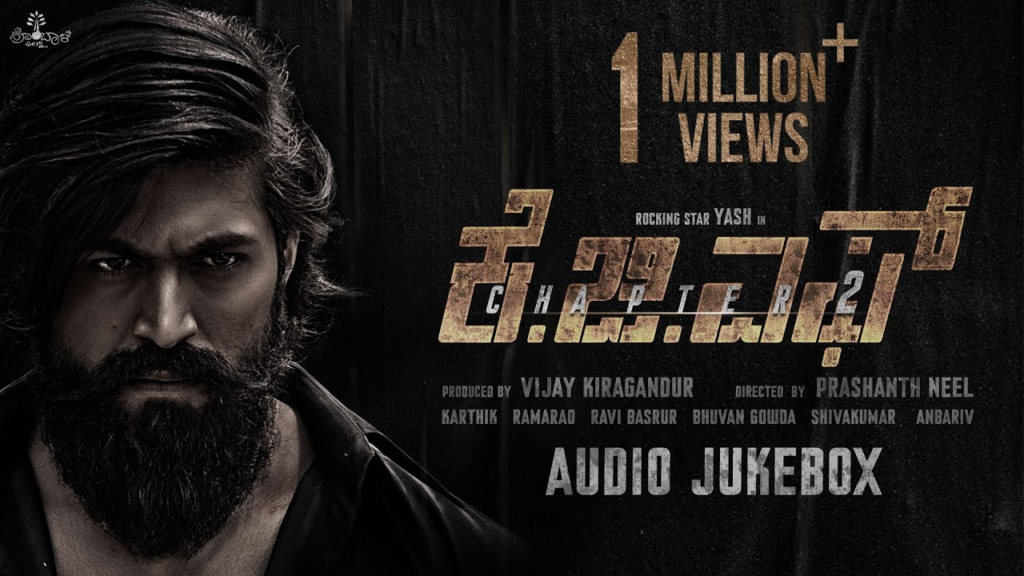 2. Kantara
Rishab Shetty, a prominent figure in the Kannada film industry, achieved global recognition with the release of his movie Kantara. The film artfully weaved together folklore, mythology, and commercial elements, leading to its massive success at the box office, grossing over Rs 400 crore and being the highest grossing Kannada films of 2022. Although initially released in Kannada, the film garnered widespread acclaim, prompting its dubbing in multiple languages to cater to the demand of audiences worldwide.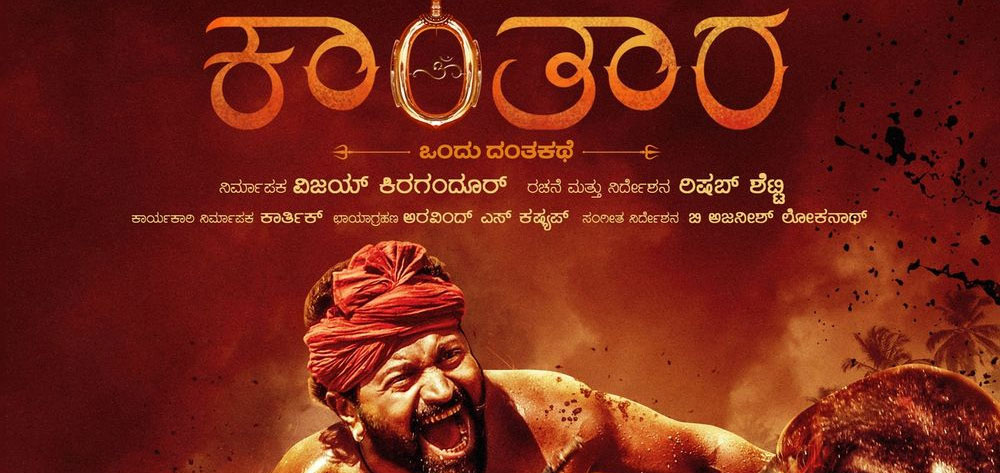 3. Vikrant Rona
Vikrant Rona, a fantasy film directed by Anup Bhandari and starring Kichcha Sudeep, grossed over Rs 158.5 crore during its theatrical run. While the movie may not have met all expectations, it still fared well at the box office making it one of the highest grossing movies in India. Sudeep's exceptional performance and the stunning ambiance created in the film were some of the standout features that captivated audiences.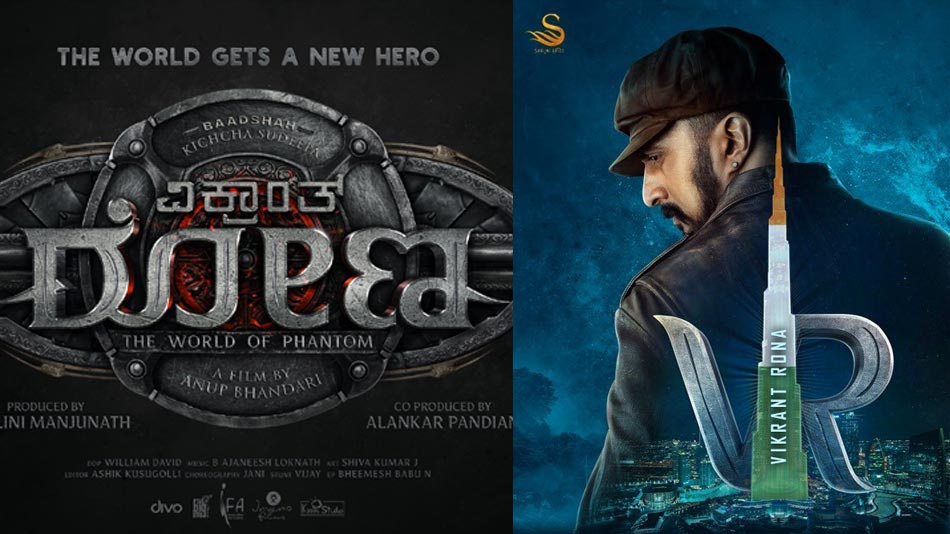 4. 777 Charlie
777 Charlie, a film by Rakshit Shetty, is a touching tale that centres around the bond shared between a solitary man and his loyal companion, a dog named Charlie. The movie, which portrays the emotional struggles faced by the protagonist, delivers a profound message about how people cope with their inner conflicts. It's a heart-wrenching experience that will resonate with pet lovers everywhere. The film went on to become a commercial success, grossing over Rs 105 crore and becoming one of the highest grossing Kannada films.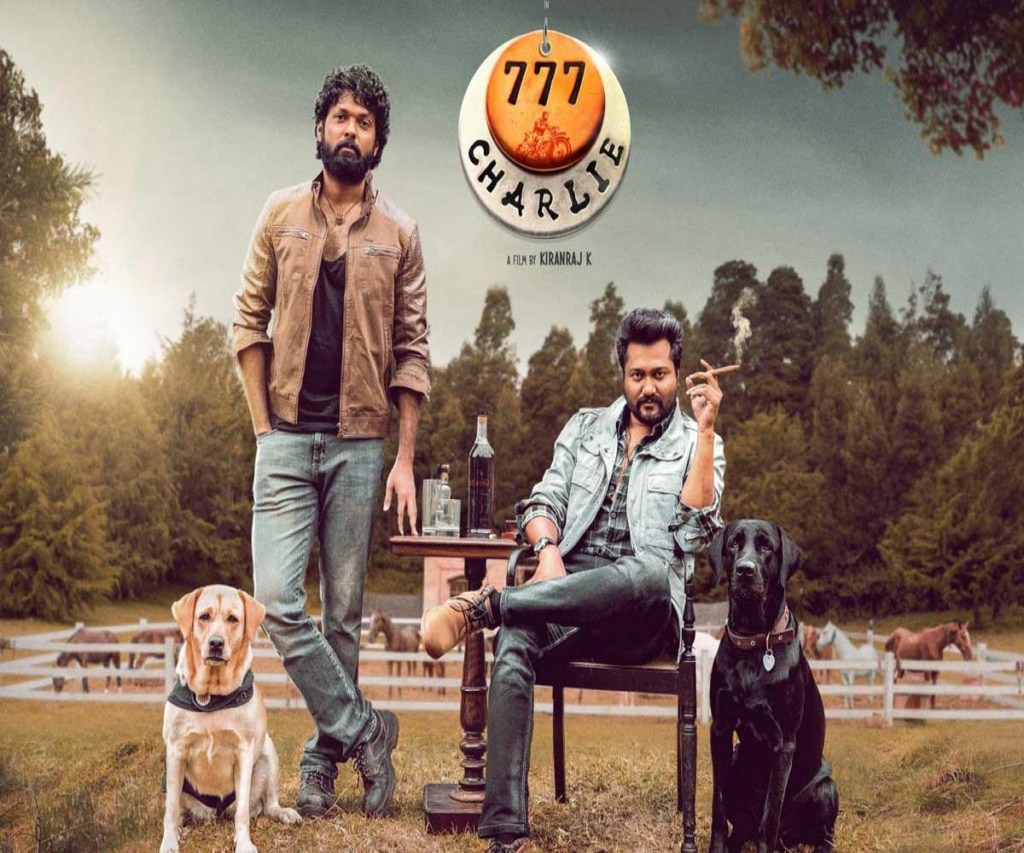 5. James
James, the final film of the late superstar Puneeth Rajkumar, was completed prior to his untimely passing on October 29, 2021. In the movie, Puneeth portrayed the role of a security agent assigned to safeguard a family involved in a drug cartel, with his elder brother, Shiva Rajkumar, lending his voice as the film's dubbing artist. James went on to become a commercial success, grossing Rs 151 crore worldwide. The film's action-packed plot and Puneeth's outstanding performance left a lasting impression on viewers.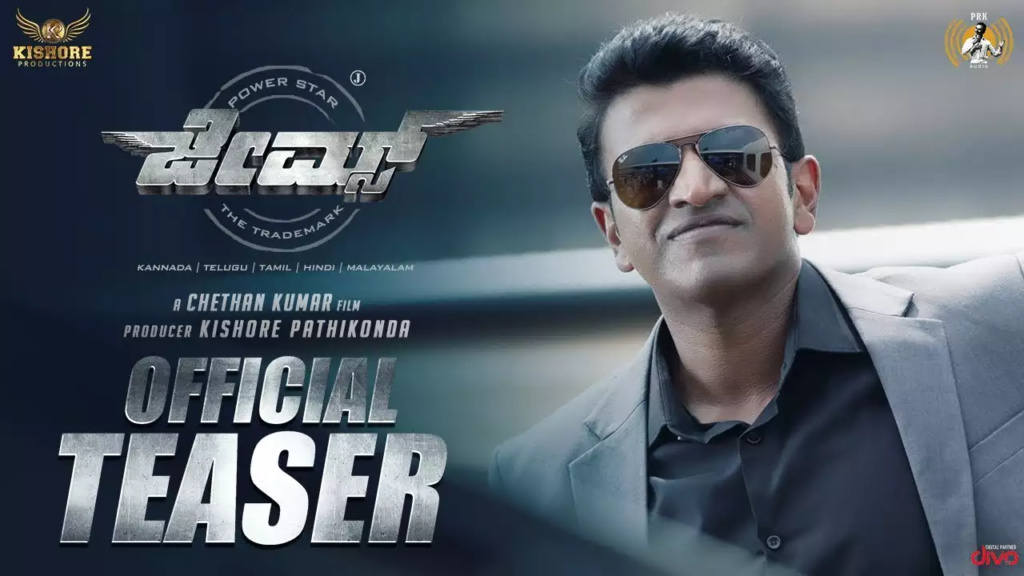 6. Gaalipata 2
Gaalipata 2 is a romantic comedy film directed by Yogaraj Bhat. It is a sequel to the 2008 film Gaalipata and features an ensemble cast that includes Ganesh, Sharmiela Mandre, Samyuktha Menon, and Anant Nag, among others.
The story of Gaalipata 2 revolves around three friends who reunite after a decade and embark on a road trip to fulfill their dreams. The film promises to be a feel-good entertainer with plenty of humour and romance.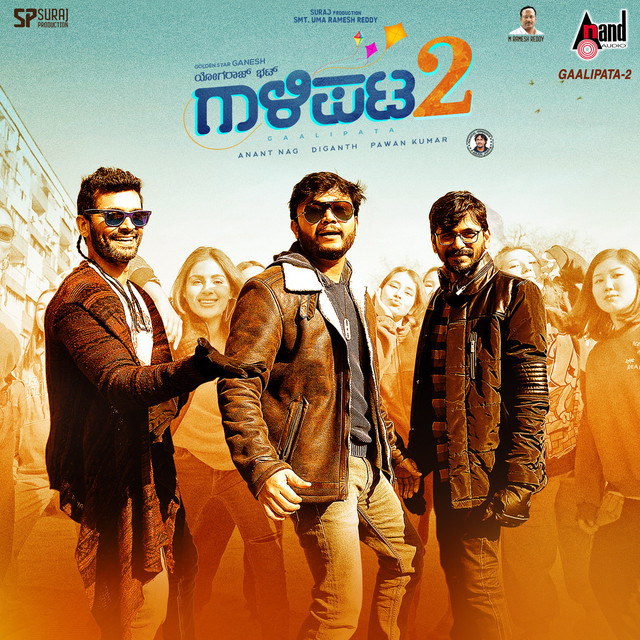 7. Gandhada Gudi
Dr. Puneeth Rajkumar, a beloved mega superstar known and one of the Top 10 south hero list by the affectionate name of Appu, embarks on a remarkable journey to discover the wonders of his homeland as a gesture of gratitude for the unconditional love and affection showered upon him. In this feature film, viewers are treated to an immersive cinematic experience that showcases the true essence of a hero. Puneeth's journey is a captivating one, and he is eager to share it with the world, inviting them to join him on this epic adventure.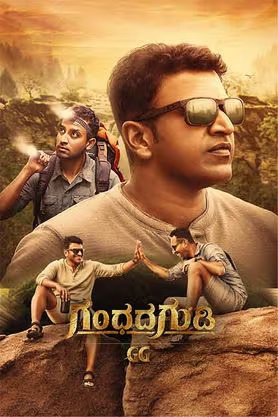 8. Love Mocktail 2
Love Mocktail 2″ is a romantic drama film directed by Nagashekar and produced by Raghavendra Hegde. It is a sequel to the 2020 hit film "Love Mocktail," which was also directed by Nagashekar.
The film stars Krishna and Milana Nagaraj, one of the Favourite South Indian Actresses in lead roles, with Amrutha Iyengar, Abhilaash, and Kushi in supporting roles. The movie picks up from where the first part left off and continues the love story of Adi and Nandini.
The film has been well-received by audiences and critics alike, with particular praise being given to the performances of the lead actors and the music composed by Raghu Dixit. Overall, "Love Mocktail 2" is a heartwarming tale of love, friendship, and self-discovery that has connected with audiences across Karnataka.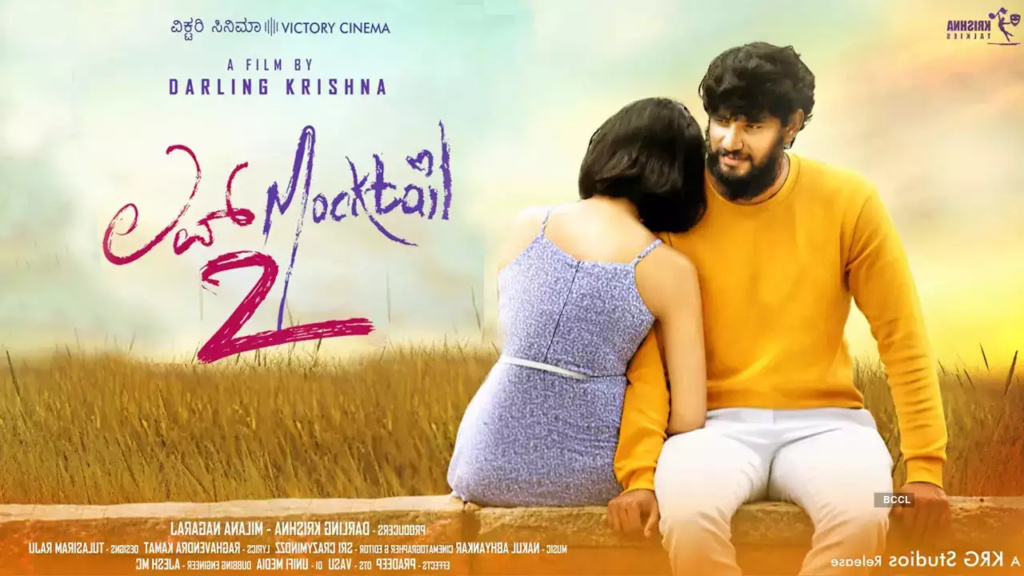 9. Guru Sishyaru
Gurushishyaru is a movie that takes place in the village of Bettadapura, telling the story of Manohara, who enrolls in a school to obtain an experience certificate. However, he finds himself embroiled in more complex conflicts as he develops a stronger bond with the students and villagers. Using his sports experience, Manohara strives to restore freedom and respect to Bettadapura. The question remains: will he succeed in his mission?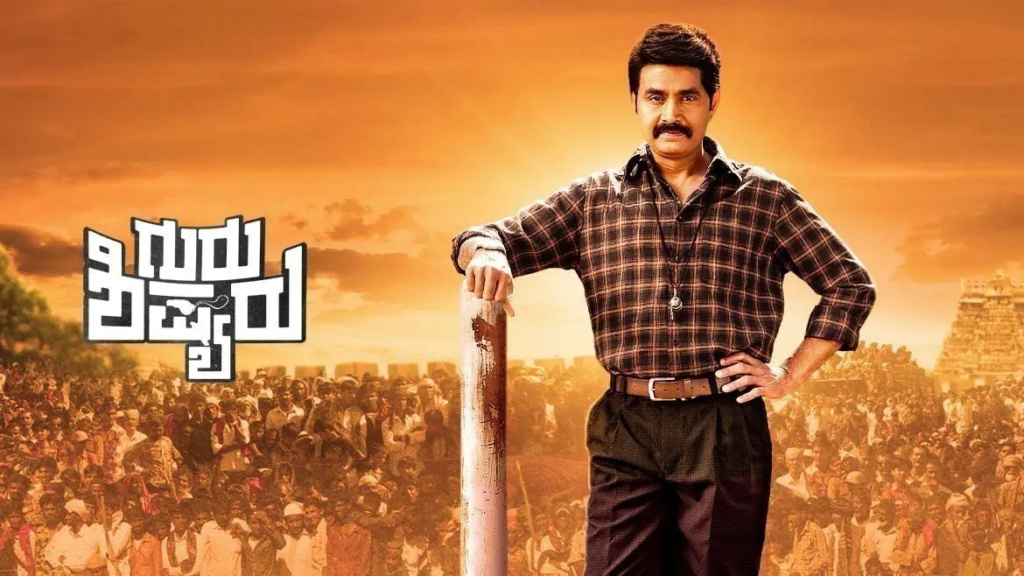 10. Lucky Man
In this story, Arjun and Anu, once best friends, are now married and considering a divorce. One day, Arjun meets God, who asks him to reflect on what led to the breakdown of their relationship. If Arjun had the chance to relive his life and correct his mistakes, would he be able to save his marriage and achieve a happily ever after? The story unfolds beautifully in the highest grossing Kannada film.
Also read: Top 10 Highest Grossing Malayalam Films of 2022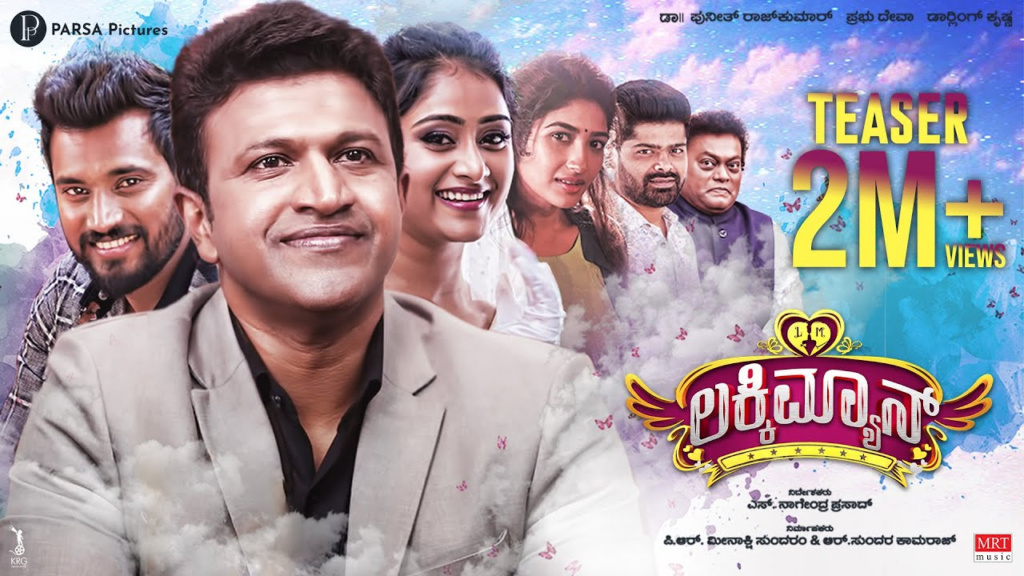 Image credits: The copyrights of the images used in this post belong to their respective owners. The credits where known are specified under the image - if you're the owner of an image and want it removed, please contact us.