The Gujarat film industry is renowned for producing some of the most popular regional films, with a portfolio of over a thousand movies. The talented pool of Gujarati actors and filmmakers have undoubtedly contributed some masterpieces to Indian cinema. In recent years, Gujarati movies have gained recognition and appreciation from critics and audiences worldwide.
As we move into 2023, the Gujarati cinema continues to impress and has already delivered some exceptional movies that cannot be missed. We have compiled a list of the top 10 Highest Grossing Gujarati Films of 2022 that are guaranteed to keep you hooked. These films showcase the best of Gujarati cinema, highlighting the talent, diversity, and creativity of the industry.
Overall, the list serves as a testament to the vibrant and growing Gujarati film industry, which has gained a well-deserved reputation for producing high-quality films that cater to a wide audience and a few of the highest box office collection.
Highest Grossing Gujarati Films –
1. Kehvatlal Parivar
Welcome to the world of "Kehvatlal Parivar", one of the highest Grossing Gujarati Film of 2022 movie that promises to take you on a rollercoaster ride of emotions. Get ready to experience drama, love, and togetherness as this family welcomes you into their world. With unlimited madness and chaos in the house, this Parivar is all set to deliver delightful moments that can make you laugh and cry.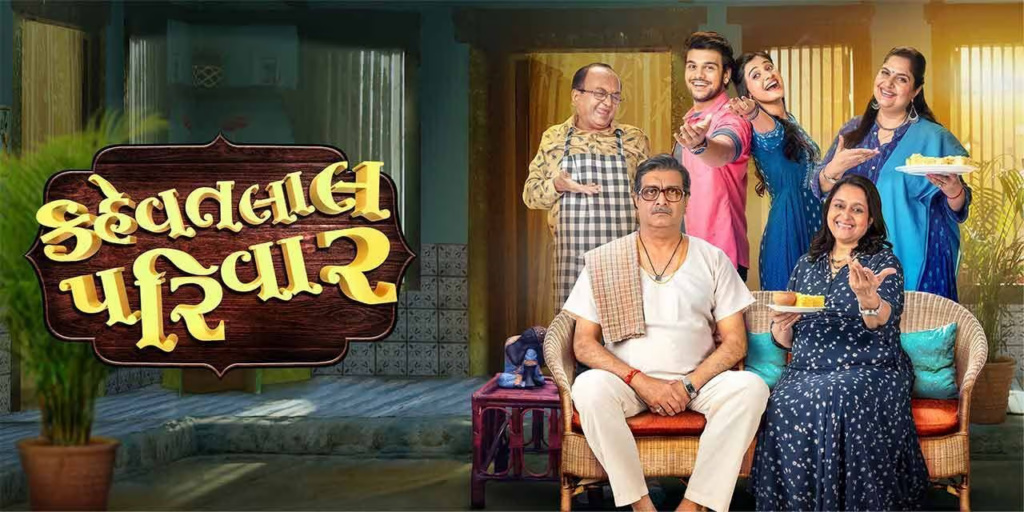 2. Fakt Mahilao Maate
Chintan Parikh is a 28-year-old man from a middle-class background who is surrounded by women in his life and constantly facing troubles because of them. Seeking a solution to his problems, he embarks on a fateful trip to the Ambaji Temple and prays for a power that could help him understand women. His wish is unexpectedly granted, and he suddenly gains the ability to comprehend the complex emotions and behaviours of the women around him.
As Chintan begins to navigate his newfound ability, he realizes that understanding women isn't as simple as he had thought. With this new perspective, he learns to navigate his relationships with his mother, sister, girlfriend, and other women in his life. The unique storyline and performances made this movie one of the highest grossing Gujarati films of 2022.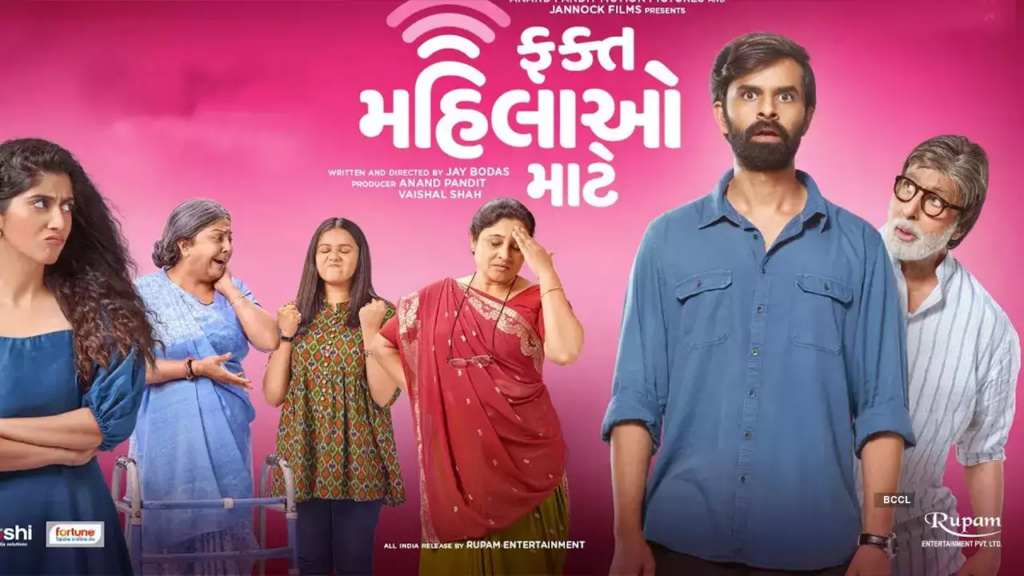 3. Naadi Dosh
"Naadi Dosh" is a romantic drama that revolves around the concept of astrology and the belief in the alignment of stars and planets affecting one's destiny.
The story follows a young couple, who fall in love with each other but are unable to get married due to the presence of "Naadi Dosh" in their horoscopes. The belief is that this astrological phenomenon could cause harm to their future together.
The film explores how the couple navigates their relationship and the various challenges they face as they try to overcome their differences and convince their families to accept their love.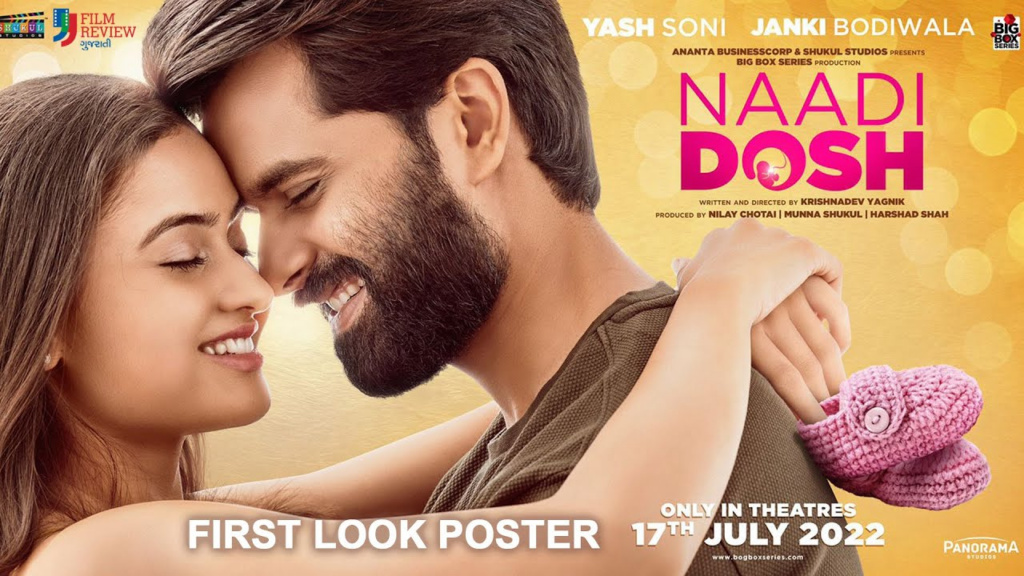 4. Vickida No Varghodo
Vikas Majethia, known as Vicky, is all set to tie the knot soon. However, amidst the festive preparations, things take an exciting turn when not one, but two of his exes unexpectedly re-enter his life. This leaves everyone, including Vicky himself, wondering who he will ultimately choose to marry. Vickida No Varghodo worked really well at the box office and was one of the highest grossing Gujarati film.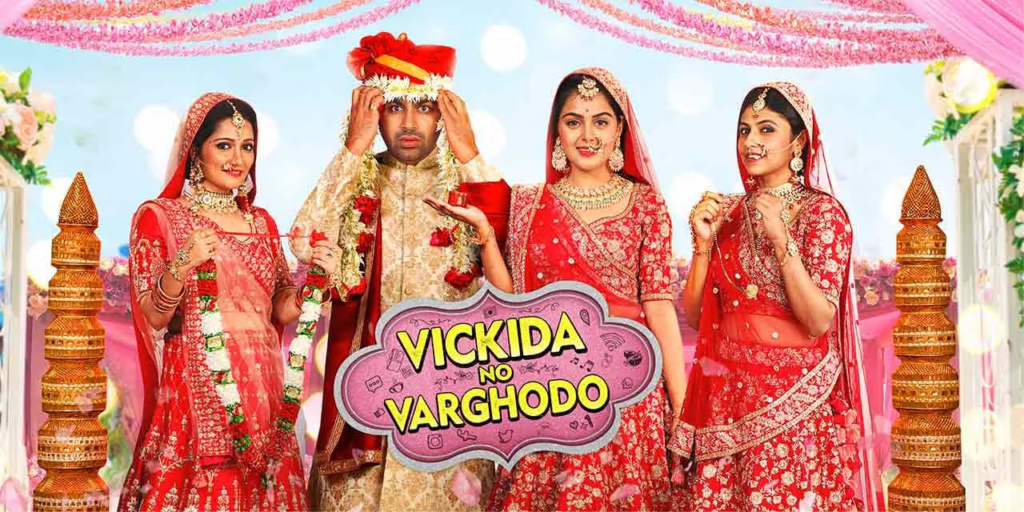 5. Raado
Some powerful people with strong political influence including leaders of the crowd and determined law enforcement collide with one another and the universe implodes! An action-packed political thriller, Raado comes in with a gripping story which also made it one of the top 10 highest grossing Gujarati films of 2022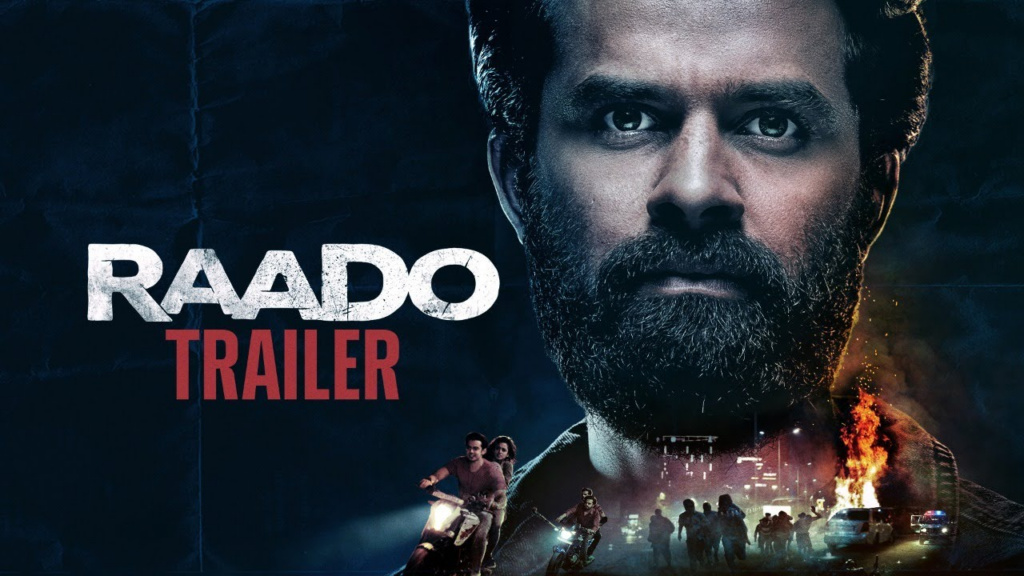 6. Dear Father
"Dear Father" is a movie that explores the complexities of family relationships and the generational gap between parents and their children.
The story revolves around a father-son duo, played by actors Hemang Shah and Manoj Joshi respectively. The father is a strict, traditionalist who has a strained relationship with his son. Despite the son's success in his career, he is not able to connect with his father due to their differences in values and perspectives.
The film portrays the struggles of the son in trying to gain his father's approval while also staying true to his own beliefs and aspirations.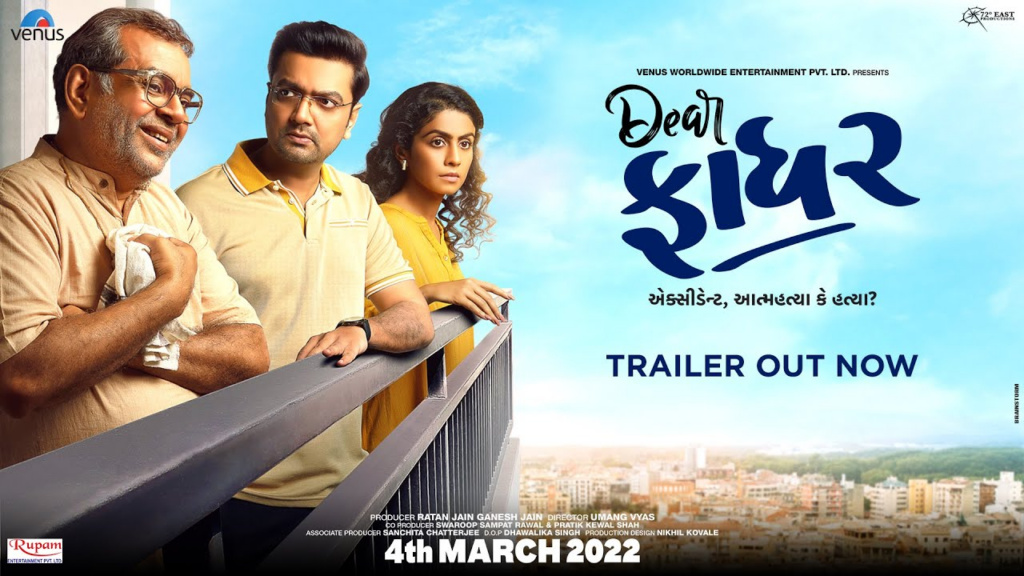 7. Veer-Isha Nu Seemant
A couple makes a mutual decision to remain childless after their marriage and remain committed to this decision until their last breath. However, their families and society have certain expectations from them which pose a challenge to their marriage. The question arises: Will they be able to stay true to their plan despite societal pressures?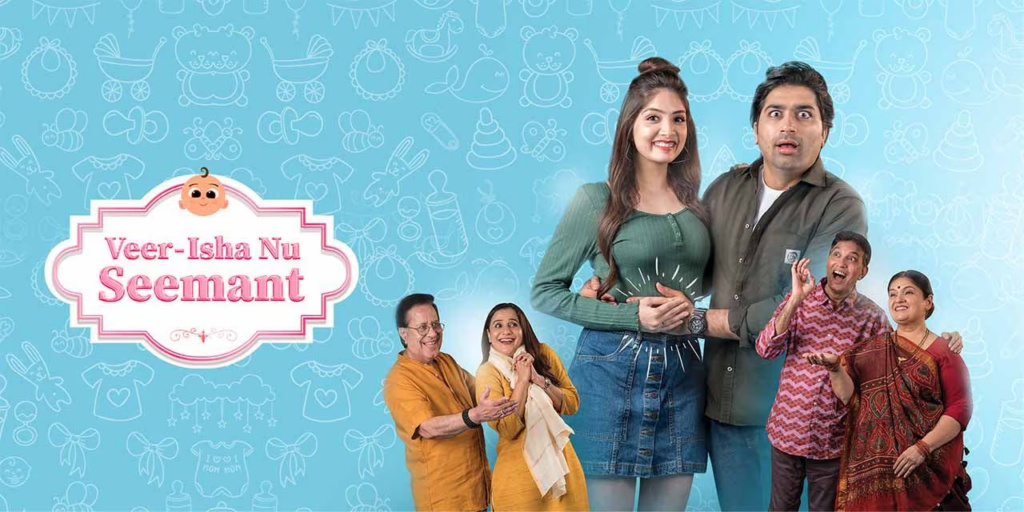 8. Sonu Tane Mara Par Bharoso Nai Ke
A middle-class family purchases an LCD TV from Chor Bazar, but unfortunately, the TV fails to start. Kartik, a member of the family, attempts to fix the TV and discovers gold coins inside it. This discovery sets off a chain of events, starting with Kartik handing over the gold to the police for a commission of 10%.
Overall, the movie promises to be an entertaining and comical ride that explores the unpredictability of life and how a family copes with unexpected circumstances. The performances made t a big hit at the box office making it one of the highest-grossing Gujarati film.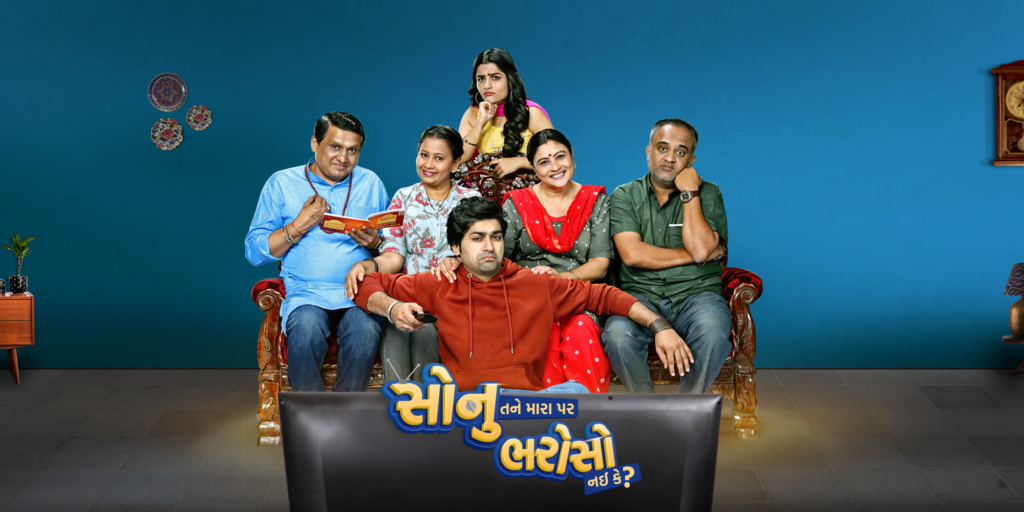 9. Nayika Devi – The Warrior Queen
Nayika Devi, the Warrior Queen is a Historical drama set in the 12th century. The film is about India's first female warrior. Tale of Chalukya, Queen of Gujarat, who not only ruled Patan for years but also overthrew the great Muhammad Ghori on the battlefield in 1178.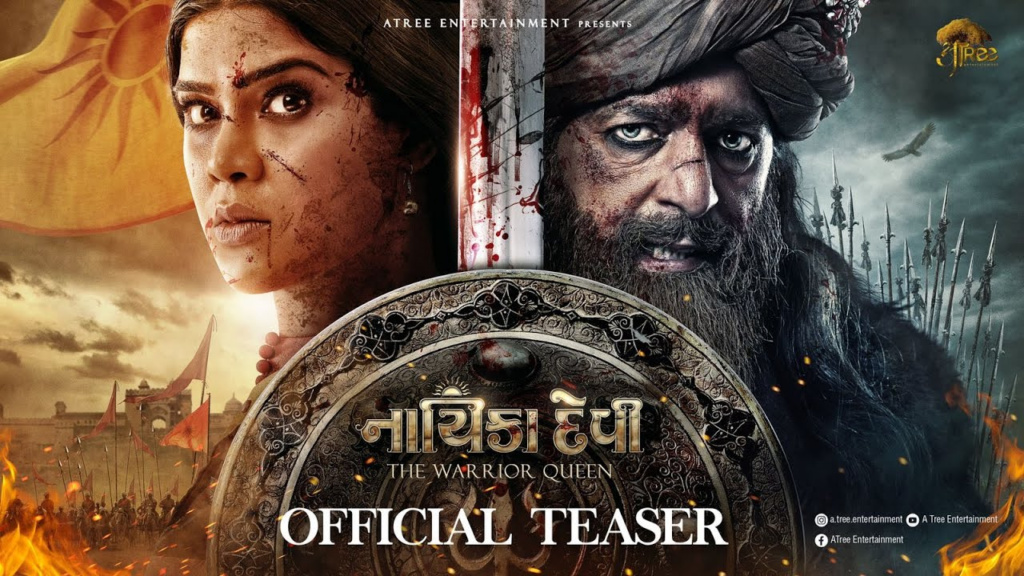 10. Saatam Aatham
Munna, a contract killer, experiences a change of heart when he falls in love and decides to leave his profession behind. However, his newfound happiness is short-lived as unexpected events turn his life upside down.
As Munna navigates through the challenges that come his way, the question arises: Will his love for his partner conquer all obstacles, or will the game of Saatam Aatham take over and lead him back to his old ways?
The movie promises to be a thrilling ride that delves into the complexities of love, loyalty, and the consequences of one's actions.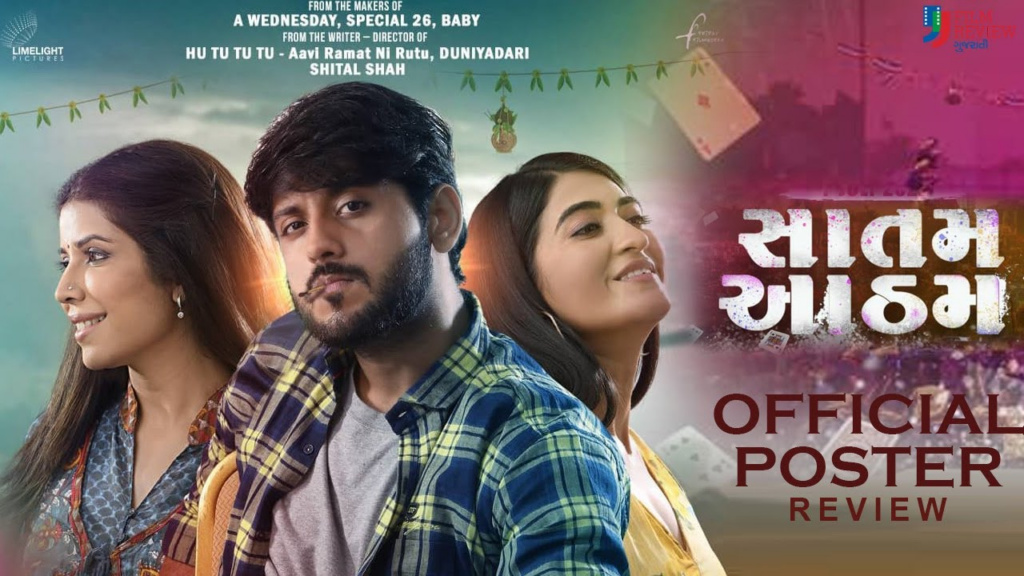 Also Read:
Image credits: The copyrights of the images used in this post belong to their respective owners. The credits where known are specified under the image - if you're the owner of an image and want it removed, please contact us.