Read all about the different body shapes for Indian women and also pick up a few ideas for Indian Style dressing outfits. Fun styling tips for girls!
Body shapes differ for each human being. The shape of your body depends on genetics, evolution, etc.The type of body you have dictates the clothing you should wear. As a woman, you should be aware of your body shape and wear clothes accordingly.
Let's look at the various types of body shapes of women.
Straight Body Shape
This shape of body in women is the 'supermodel' type of body. Your body is the envy of most women.Most clothes fit your body type well. Use this advantage to score over the competition!
Indian Style outfits for straight body shape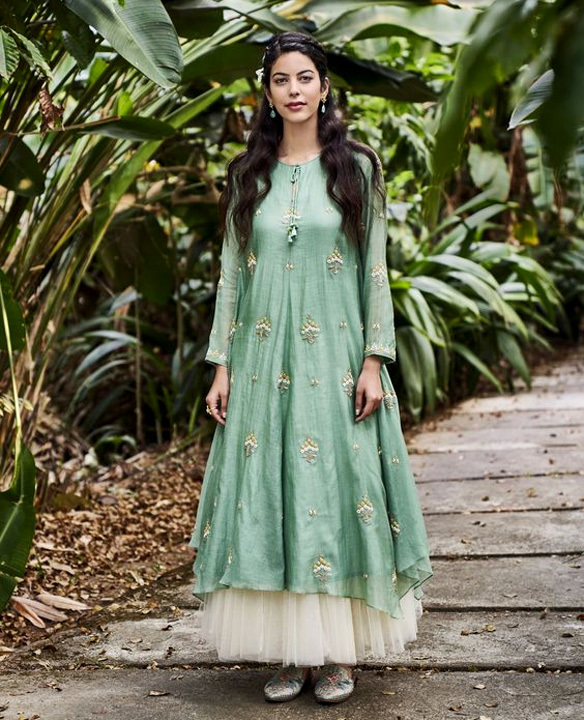 In the mood for a traditional Indian dress? You can try layered or jacket style and long anarkali dresses. Salwar dresses probably look awesome on you. These types of dresses can make you the toast at any party. Your body shape lets you carry this dress with masterful ease.
On an adventurous day, you can opt for sleeveless anarkali dresses. In a different answer to your question which dress suits me, you can pair belted kurtis with printed leggings for a casual, fun day with friends. Your ideal necklines and dressing styles should include collar, turtle, high necks, scoops, sweethearts, and the classic 'V' neck.
Formal dress for women with straight body shape
Try chic dresses in black and white paired with pump heels to wear to formal occasions. Your body type is perfect for the dress! Avoid wearing very loose clothing because these do not fit the shape of your body and can spotlight the lack of curves.
Pear Shaped Body
This body type resembles a pear and is yours when you have narrow shoulders, large hips, and a small bust. The curves on your body are prominent and your broad hips and waist add to your advantage. Curvy girls are sexy and that is what should come off when you're wearing something impressive, on a date or even on a usual day.
Indian style outfits for Pear shaped women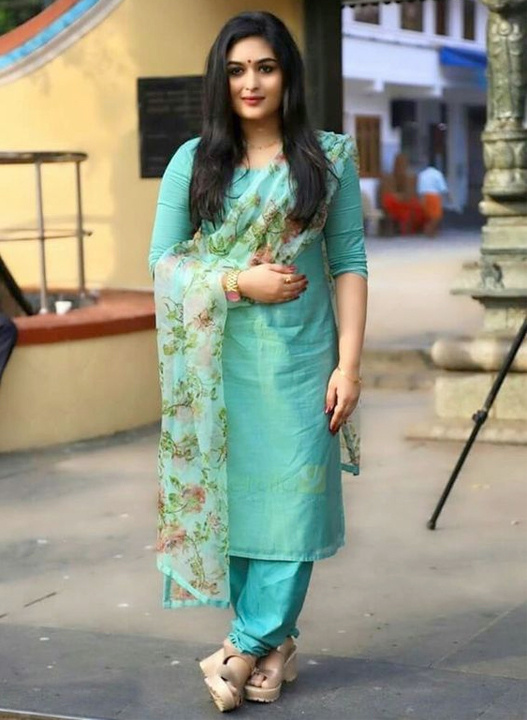 Traditional and contemporary Indian fashion has lots to offer to dress up different body shapes. The saree flatters this body type; pick sarees made from georgette, synthetic materials, and crepe materials.
When in the mood for kurtis, pick creations with high side slits and a straight cut. You must opt for wide necklines for your salwars or saree blouses.
These dresses focus attention on your slender uppers and create a balanced look. Carry the dress with confidence and wow your friends at the party!
Avoid lehengas with flares because these are not the ideal dress for chubby body type and it's a no-no for horizontal lines in sarees.
Apple Body Type –
Slender legs and arms, a large bust, round shoulders, and a small hip define your body figure as the apple. While some people consider it unflattering, it really isn't. In fact, there's a lot you can do with your style if you have this body shape. You shouldn't shy away from revealing outfits or body-fitted clothes because if worn smartly and confidently, you can totally ace it!
Formal style for Apple body type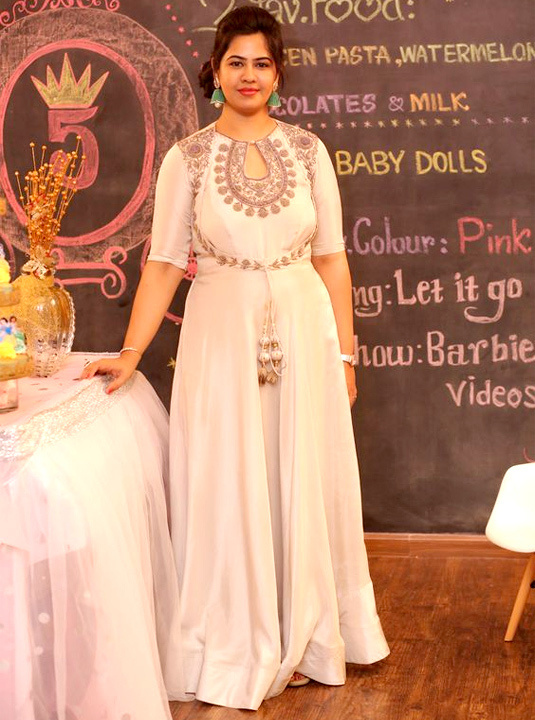 For a formal social occasion, you can pick empire-waisted full-length anarkali dresses accented with a wide hemline. You must drape any dupatta you choose to carry on any one side. Opt for heavily embroidered sarees and pair these with long-sleeved blouses in contrast colors.
Pick sarees made from silk, chiffon, georgette, and crepe because these materials flatter your body type. Your necklines should ideally be scoops, sweethearts, high-collared V-necks, etc
When choosing a kurti, go for creations with delicate embroidery and detailing to achieve the ethnic look in a girl's sexy dress. Avoid puffy jackets, heavy neck jewellery, Patiala salwars, and suits with straight cuts. Also, avoid trousers with front zippers, and dresses with high necklines.
Hourglass Body Shape –
This is one of the most attractive body shapes in women. Every segment of your body is in proportion. Your thin waist is an asset you can flaunt to your advantage. The sexy hourglass figure is a slim body shape desired by most women.
Indian dresses for hourglass body shape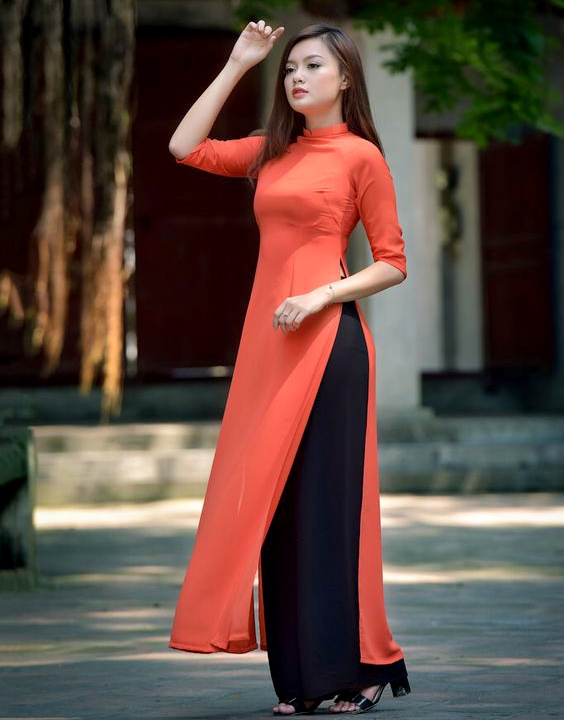 You can pick absolutely any type of Salwar kameez, saree, or lehengas because these highlight your natural curves and boost your good body shape. Style is your middle name because God has blessed you with a nice bod!
Pick ankle-length or full-length anarkali dresses that have a tight waist and flare below the waistline.
Your body shape is also perfect for palazzo pants with kurta. In addition, you can go for straight-cut Salwar kameez dresses, flared kurtis with churidars, short kurtas teamed with Patiala salwars, and straight-cut lehengas.
Saree styles for perfect hourglass shape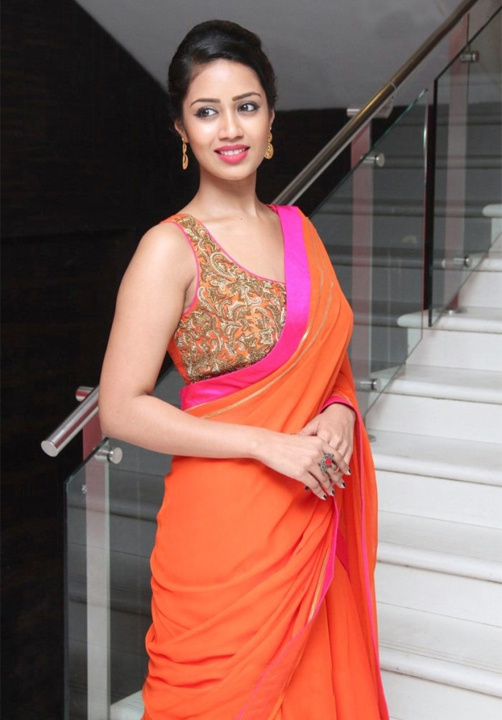 Your body shape is ideal to flaunt sarees constructed from fabrics such as georgette, net fabrics, chiffon, and crepe materials.
Pick simple and delicate embroideries for your blouses that end at the bust line.
You can choose to wear the saree in the standard fashion but must ensure the way you wear the pallu highlights your thin waist.
Ladies and girls blessed with the slender body type must avoid anarkalis, kurtis, and frock type dress fitted with empire waists. However, stay away from irregular kurtis and heavy embellishments in your dress suits.
Skinny Body Shape
This slim body shape stems from small bone structure and perfect alignment between the shoulder and pelvis. This body shape imposes slender arms and legs, a well-defined jawline, and a wonderful ability to carry skinny fashion creations from the best designers.
Saree styles for skinny body shape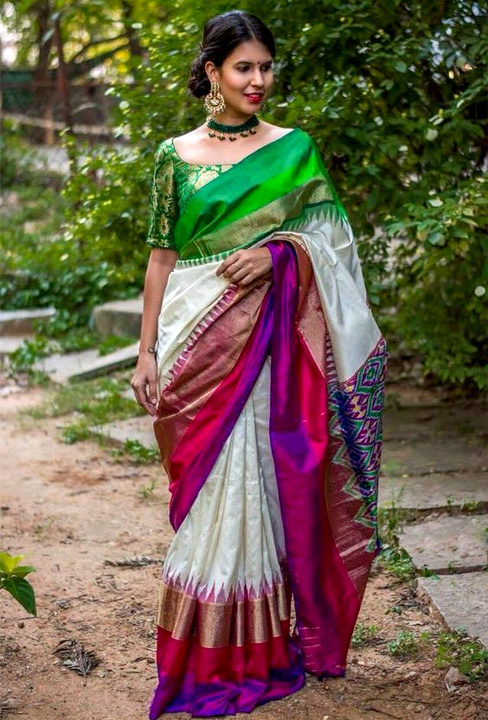 You must pick sarees made from handloom silks and cottons, tussar silk, organdie, blends, and heavy georgette. These sarees add some weight to the visual created by skinny woman clad in sarees.
Sleeve-less and back-less blouses can look great on you when you have the confidence to carry these dress items with élan.
How to select dress colors for skinny body shape
In terms of colors, you can pick pastels, neon, and electric hues. A big hair bun may suit some skinny women, but use your own sense of judgement in terms of creating a signature hairstyle.
Bewakoof.com is an online fashion retailer that offers various casual dresses for women. Dresses come in jet black, charcoal black, deep burgundy, Tokyo red, varsity maroon, navy blue, army green, millennial pink, and polo pink colors. These are ideal for weekends, casual Fridays, a visit to the mall, or a date at the multiplex. These items of modern women's clothing are embellished with high quality prints, 3/4 sleeves, and hoodies for the modern urban woman.
Image credits: The copyrights of the images used in this post belong to their respective owners. The credits where known are specified under the image - if you're the owner of an image and want it removed, please contact us.