The timeless palazzo style will save you from summer blues! Learn how to style palazzo pants in different colors and ways! Steal the show by wearing the best palazzo pants outfit this season.
Last seen in the 60s and 70s, the palazzo style has made a definite comeback, and a powerful one at that. A style that's here to stay, these loose trousers have made their mark on the fashion runways and the streets for putting comfort and style on the same pedestal. It's a spring summer trend that's progressed to a year-round outfit, but we're not complaining. The flowy cut and materials make it look effortlessly stylish, and who wouldn't want an outfit that takes only minutes to put together, and is comfortable as well.
The palazzo style in modern fashion is more than just about comfort. It's about putting together palazzo pant outfits that not only look good, but also make you stand out from the crowd. Lightweight and versatile, they come in an array of colours, cuts and fabrics. A streamlined, well-fitted palazzo style is a great all-season look for tropical climates. Once you have the fit right, the rest will fall into place. There are a number of different ways to style palazzos, so here is a quick and easy guide on how to style palazzo pants in different colours and how to create diverse palazzo pants outfits.
Wear the Palazzo style in different colors!
There's nothing you can't wear with palazzos, as long as you're styled correctly. We've come a long way from the time when closely tailored, body hugging outfits were all the rage, until palazzos came in to break the rules. The fashion lovers immediately turned to this comfy pair of pants, which creates a lean, elegant look and gives you enough room to glam it up every once in a while.
Coloured palazzos have surged onto the streets, completely changing the way we perceive dressing for comfort. If all the options out there seem overwhelming, follow this quick guide on how to style palazzo of different hues, and making it work for you.
Black palazzo pants with tops- Black is beautiful!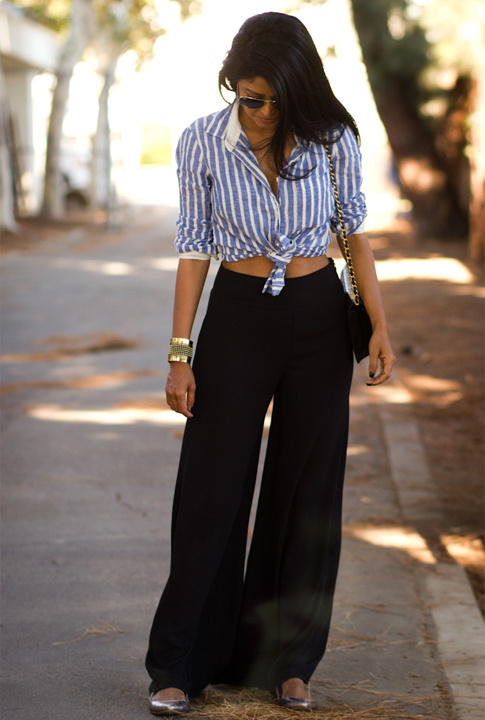 You can never go wrong with black, and when it comes to palazzo pants black, it allows you the freedom to play with textures and other paired colours. The most versatile of the lot, black may play the role of a quiet colour, but it will definitely boost your outfit by offering the opportunity to inject bright colours into your look with tops for black palazzo pants.
In case of styling black palazzo pants with tops, you can choose to go casual, semi-formal or formal based on your requirement. Even the most casual tops on black palazzo like t-shirts and tank tops create a well-put-together look, and all you have to do is carry it off! Try out your choice of top with black palazzo and see what suits you best. Either way, black palazzo with top is probably one of those looks that you can pull together in minutes.
Blue palazzo pants-It's a cool, cool color!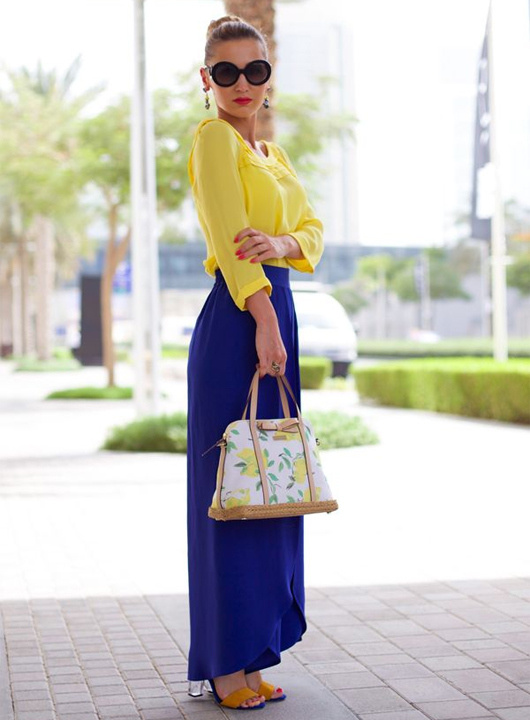 Blue is one of the most classic colours out there, and a flexible option to experiment with in case of blue palazzo pants. Bright blue is the perfect option for white tees, while the rich navy blue palazzo opens up your top options a little more. Avoid the blue-on-blue look unless the shades aren't clashing or if you're going for a pair of blue printed palazzo pants.
Red palazzo pants- boldness personified!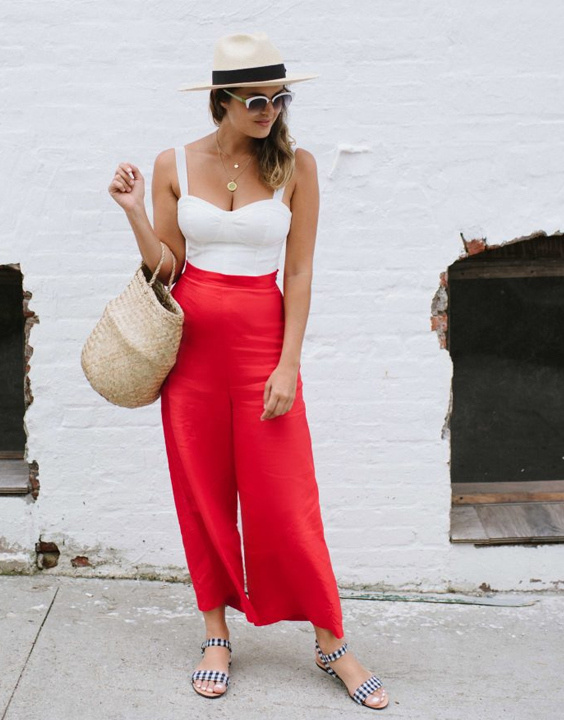 The epitome of boldness, red palazzo pants are unbeatable when it comes to heating up the fashion circles. The palazzos with a definite edge, these red pants should be the focus of your outfit, while the rest should be kept as minimal as possible. White is one of the most popular items to balance out a red palazzo suit but you can pump it up with some light gold jewelry.
White palazzo pants-  timeless elegance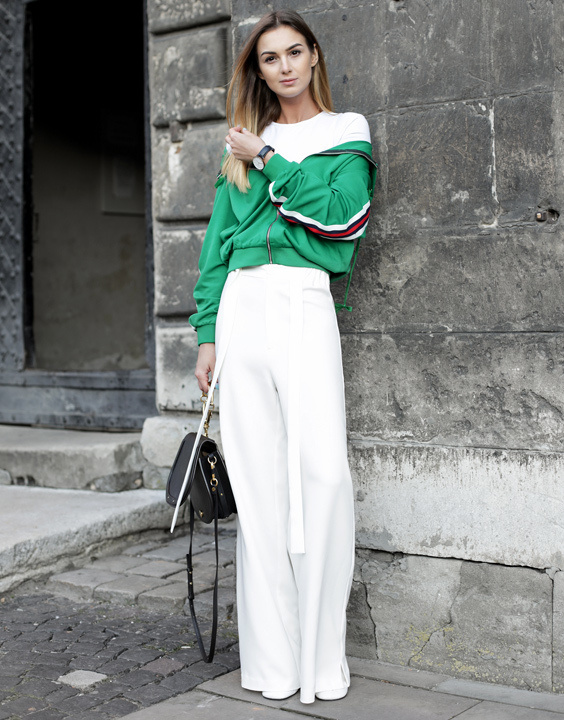 With white palazzo pants, it's the fit that matters. Since color combinations are the easy part, perk up your look with wide leg, high-waist or pleated white palazzos that won't mess around with the crisp white palazzo suit look you're opting for. Keep it simple with a printed shirt, crop top, or loose sweater with white palazzo for a neat look.
Beige palazzo pants- stay grounded!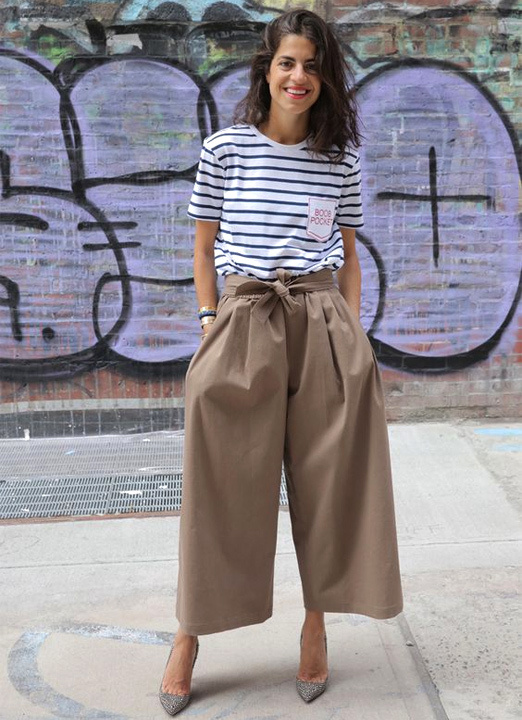 Unlike black and white palazzo pants that are relatively easy to style, beige pants come with a few limitations in terms of color pairings. However, it's also one of those colors that is closest to the bare skin tone, giving you the option of using a bold top with beige palazzo pants.
Pink palazzo pants-pink-punch!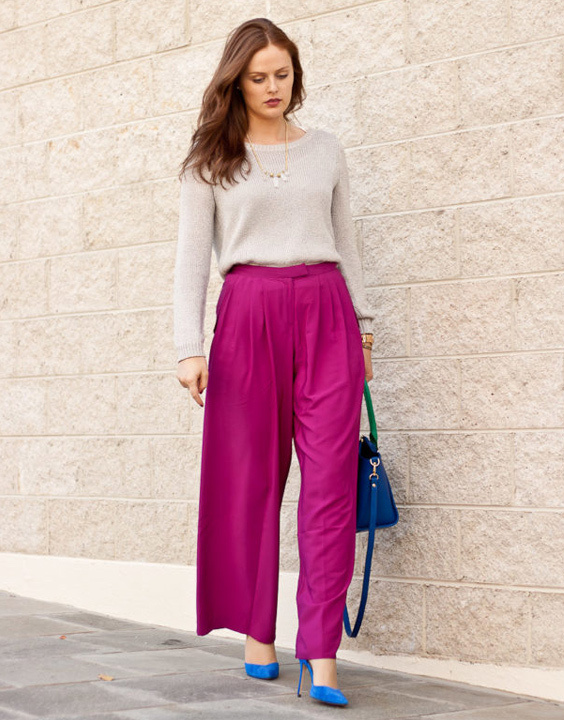 The delicacy of pink palazzo pants pairs well with perky tops in flowy and fitted cuts. You can also pick from varied shades of pink based on the kind of palazzo pants outfit you're going for.
Golden Palazzo pants- dazzle up your outfit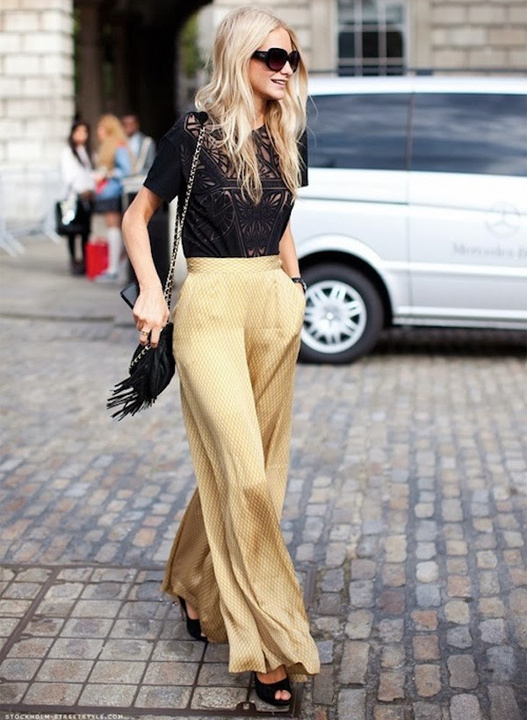 Dress it up with a pair of dazzling golden palazzo pants that require almost no effort to style. If you want the pants to be the highlight, wear a black top with minimal accessories. If you want to completely amp up your outfit, go with tops in red, pink or green with chunky jewelry for effect.
Grey palazzo pants – who said they are dull?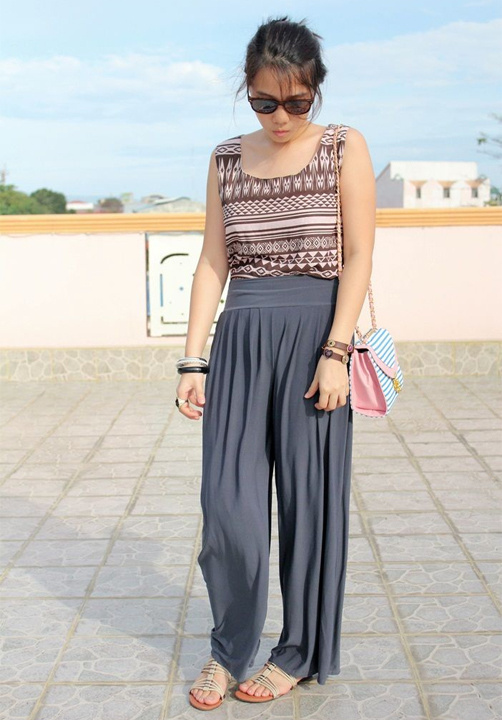 Grey palazzo pants let your personality do the talking. It's one of the easiest colours to work with, but is often ignored for being too dull. What it does is, give you a great canvas to come up with different palazzo pants outfit ideas that you can experiment with. For the tops, think colours, prints and styles in different variations for a winning look.
Brown palazzo pants- stay neutral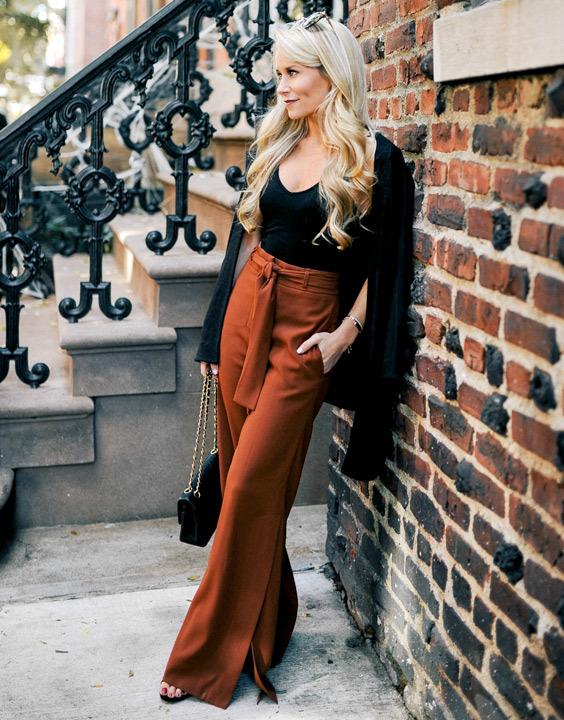 Since brown is such an earthy, unpretentious colour, it's best to go monotone with the tops. Stick to whites, creams and blacks to make neutrality the hero, and spruce up your brown palazzo pants with gold accessories, belts and scarves.
Green palazzo pants- green and lean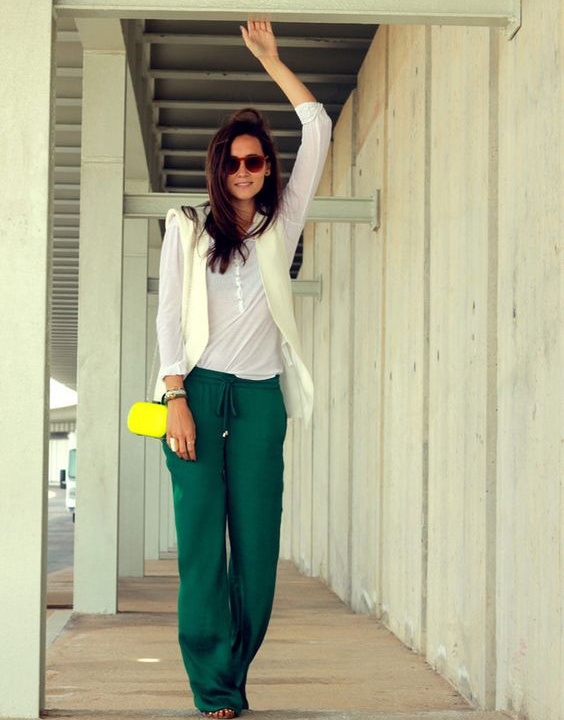 You can opt for flowy green palazzo pants in multiple shades, as long as you pair them with the right tops. Having said that, there are no rules to styling these statement pants; go with what is comfortable for you. Black and white tops, from plain to lacy and from cropped to long, work well with any shade of green. If you want to bring some more colour into this palazzo outfit, try pants in a deeper green with a mustard or brown top.
Peach palazzo pants – femininity at its best!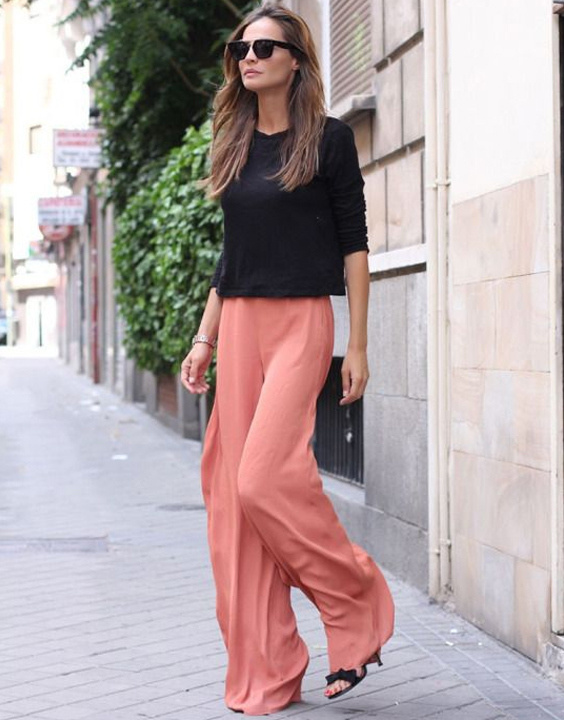 Since peach is quite a soft, feminine colour, you can keep the rest of your outfit subtle with a light coloured top in white, cream or beige and accessorize it in any way you like. Peach palazzo pants can be fairly understated so don't be afraid to go bold with accessories like gold earrings or silver necklaces.
There you go! Your summer wardrobe is sorted. Now that you know how to style palazzo pants, what are you waiting for? The options are endless, and there is so much you can do with the palazzo style. Hope you have a colorful summer!
Image credits: The copyrights of the images used in this post belong to their respective owners. The credits where known are specified under the image - if you're the owner of an image and want it removed, please contact us.