From white sneakers for women outfits, to tips on how to style sneaker shoes. Know all about the sneakers trend, and why they are your best bet when it comes to choosing from various types of footwear.
What are sneakers and Why make Sneakers your go to Footwear this season
You may spend a lot of time debating with a friend about how much you love or hate a new fashion trend, but the one thing that everyone can agree upon is that sneakers are a human beings best friend. Man or woman, gay or straight, and in some cases even dogs, have to ability to pull off sneakers no matter the time, place or occasion. So what are sneakers? It doesn't' matter if you're Gen X or a millennial, if you need to actually ask this question then maybe you're from another realm altogether. Of all the types of shoes for women, of all the types of footwear available, sneakers have become a universal blessing in disguise. Anyhow, as per Wikipedia (because that is the only website that can actually answer such a question) sneakers are a soft shoe which was earlier worn for sports activities or walking as in now worn on an everyday basis. What makes sneakers so versatile? Sneakers make it into those types of footwear which are extremely versatile, accessible and stylish.
Ways to style your Sneakers – Outfits for women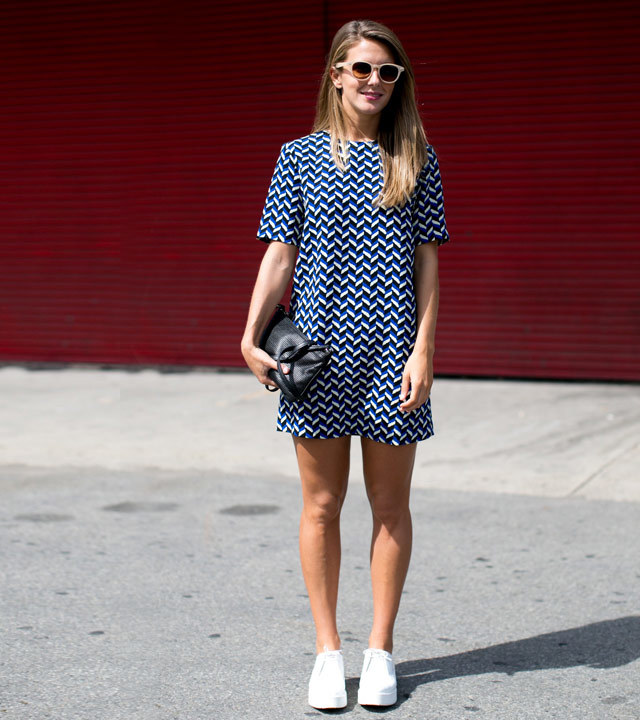 Sneakers for women were a game changer in the fashion industry simply because those could be teamed with anything from a LBD (that's a little black dress GenX) to a cute top with jeans.
Casual Dress Code look-
If it's a casual dress code at work, you can simply fair a crisp white tee with jeans and some sneakers.
Dressy Sneaker Look
The day you want to look a little dressier, you could wear a skater dress or knee length semi-formal dress and team that up with a pair of sneakers.
Every Day Sneaker Look
It doesn't matter if you need to run to the supermarket and then for a quick lunch with the girls, or the other way around, you can simply wear a nice outfit and put on a pair of your most comfortable sneakers to ensure you look good at lunch, and even while you run your errands!
Party night Sneaker Look
If you're heading out on a Friday night and you're the kind who likes to wear comfortable footwear aka sneakers, the best sneakers for women are the metallic ones! These can make a drab outfit look fab, they'll make every picture look a little extra and you'll have every girl envious of your style.
Celebrity Sneaker Look
Take some inspiration from Anushka Sharma and pair your favorite top and skinny jeans with a pair of metallic gold sneakers. Or you could take some inspiration from Rihanna and team and shiny dress with some metallic sneakers – because too much gold never hurt anyone!
The Brunch casual Look
It is a commonly wondered question is how to wear sneakers for brunch, because brunch is meant to be all cute and girly – because what's more girly than a couple of mimosas right? Imagine you're wearing a cute denim dress or a flowy maxi – your first instinct will be to choose something delicate. Now imagine pairing that outfit with a pair of floral or pastel coloured sneakers, and daaaamn you're all set for brunch girl! An all time go-to outfit is probably the white sneakers outfit, which usually looks best when it's a boxy crop top paired with ripped jeans and some white sneakers.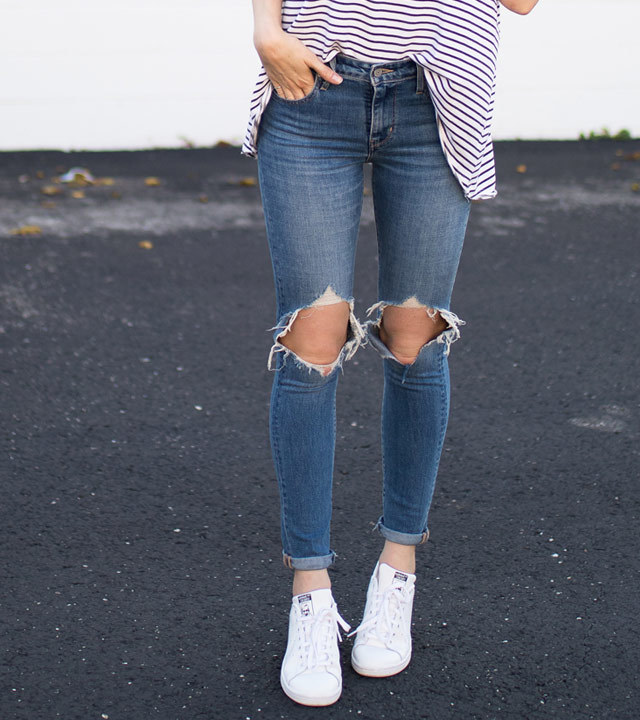 On the runway, you will always see different types of footwear for women, but the ones that actually stand out are the ones that are either a new trend all around the globe or the kind of heels that only Lady Gaga would wear! Different types of shoes, actually let's just call them sneakers since no one wants to buy anything else, are now available in any shoe store and they're manufactured by almost every shoe brand – clearly indicating that sneakers aren't just a passing fad. And why should they be just a phase? Sneakers are sturdier than most flip flops, they look great will every outfit and they are a personal style statement.
Types of Sneakers for women you need for your outfit.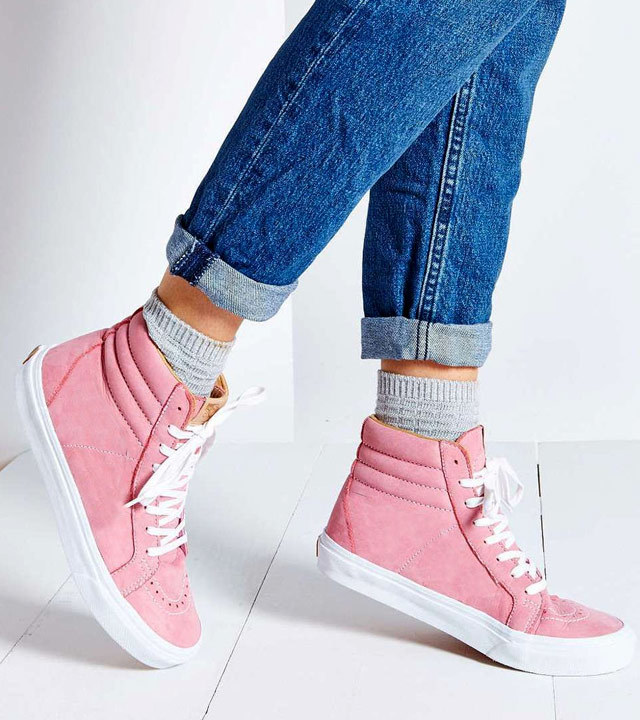 1) Flat sneakers
These are Beautiful flat shoes for girls available in the market, sneakers are the shoes which fit into every girl's wardrobe – be it filled with pink or black or even unicorn colors!
2) Platform Sneakers / Sneaker Wedges
Now there are some women who are so used to wearing heels around the clock that something flat just isn't a part of their style or personality anymore. And that's where platform sneakers and sneaker wedges make their entrance to blow everyone away.
3) Mid ankle sneakers
Considering sneakers are at least 200 years old, at which time they were nothing more than rubber soled shoes (remember those mid ankle sneakers that everyone was obsessed with in the early 2000's?); to have rubber soled heels is quite something.
4) Sneakers with Heels
It goes without saying that they will be more comfortable than wedge heels or kitten heels, well simply because they've got the word sneaker attached. And they're pretty much the go-to shoe when it comes to dressing up for a night out in winter – so definitely a high runner when it comes to the 'best sneakers for women' award.
Why are white sneakers outfit trending this season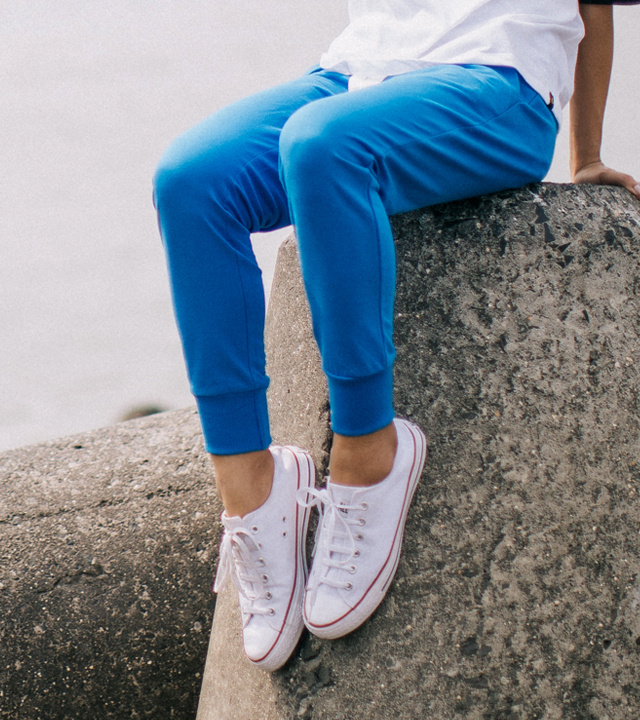 Celebrities have sported white sneakers at casual events
#Trending since last year, the white sneakers trend is the biggest rage in the fashion industry, and it has been endorsed by the biggest of the big brands as well as the small local roadside shops. From Ranveer Singh to Deepika Padukone, Shahid Kapoor to Katrina Kaif, everyone seems to be rocking this white sneakers trend at public events.
Check out these White & Yellow Color Block Sneakers By Bewakoof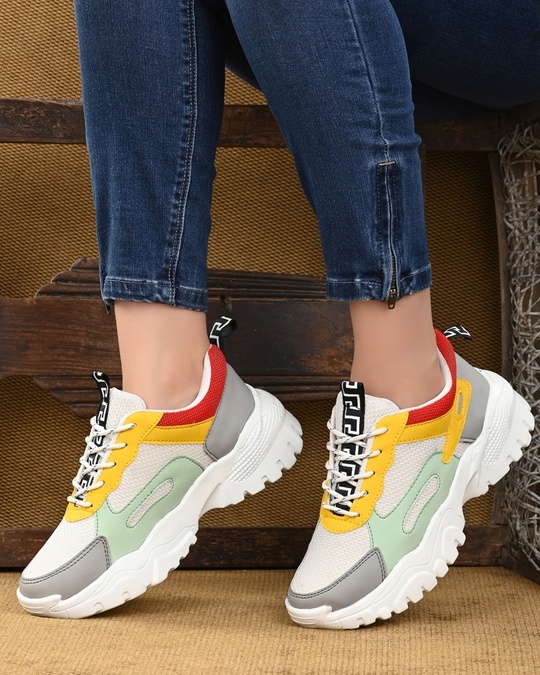 Sneaker are comfortable and stylish footwear for all casual occasions
These are a pair of casual shoes for women which allow them to look great without trying too hard! Also, these look like the most comfortable pair of sneakers ever created because of how comfortable each and every person wearing them looks – if only there were unicorn sneakers, which weren't just sneakers for girls but available to all the unicorn and sneaker obsessed women out there (which are definitely a high number). Though if even they do launch unicorn sneakers, nothing is going to beat the white sneakers outfit obsession!
With this fashion trend catching up to young and old alike, we'll be seeing an episode of Million Dollar Closets ft sneakers for women pretty soon. As we're well aware, diamonds are always going to be girls best friends, but a close runner up is shoes for women. After all, Cinderella is proof that a new pair of shoes can change your life!
Image credits: The copyrights of the images used in this post belong to their respective owners. The credits where known are specified under the image - if you're the owner of an image and want it removed, please contact us.