Juda hairstyle is a wildcard of hairstyles. So underrated but an absolute winner! Don't know how to make juda? It's ok just read on for some great juda inspiration and DIY next time.
Juda hairstyle  is a saviour on bad hair days, not just that it also doubles as a neat,clean and super chic party up-do! Juda hairstyle on saree looks really neat, but you could rock the juda wearing other ensembles as well!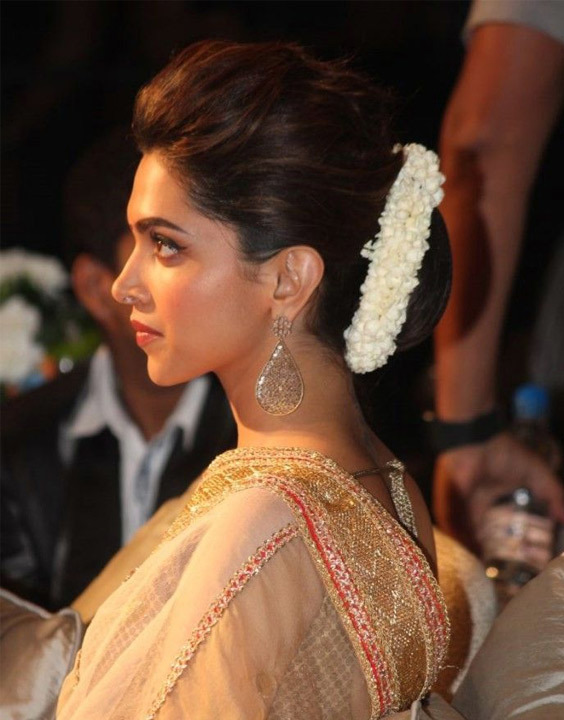 As women, we always think that letting our hair down is the way to go for attaining the perfect hairstyle, but on the other hand, there is so much we can do with our mane when it sits perfectly in a bun.
The classic juda hairstyle keeps you ready for casual, party and wedding occasions! If you haven't a clue how to make juda or what juda to make, fret not! Just keep reading.
Latest Juda Hairstyle For Different Hair Types- Buns Are Fun!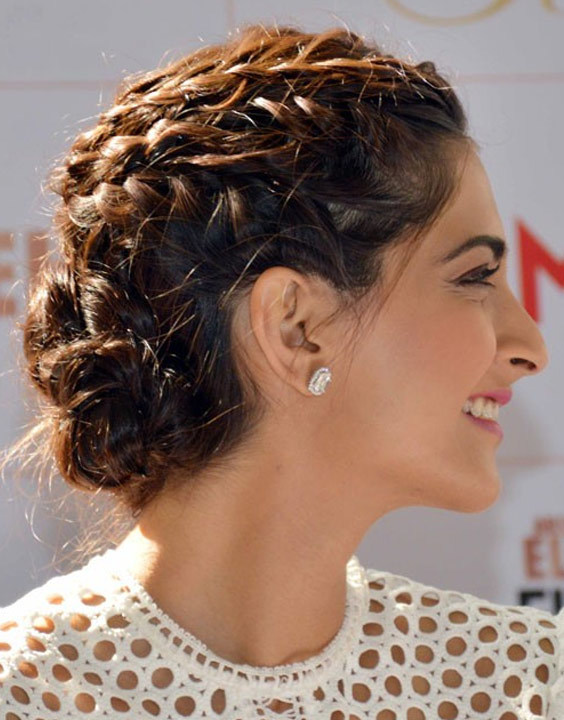 All hair is different and hence, so are the hairstyles. This calls for a guide that explains "how to make juda" out of  your naturally beautiful mane. A messy juda or a sleek juda hairstyle- take your pick!
There is also a different juda hairstyle for a different occasion and that is something every woman would love to explore. So get your hairstyling kits out as we explore some of our favourite juda styles for various hair types!
Easy-Going Juda Hairstyle For Short Hair- Fast and Chic!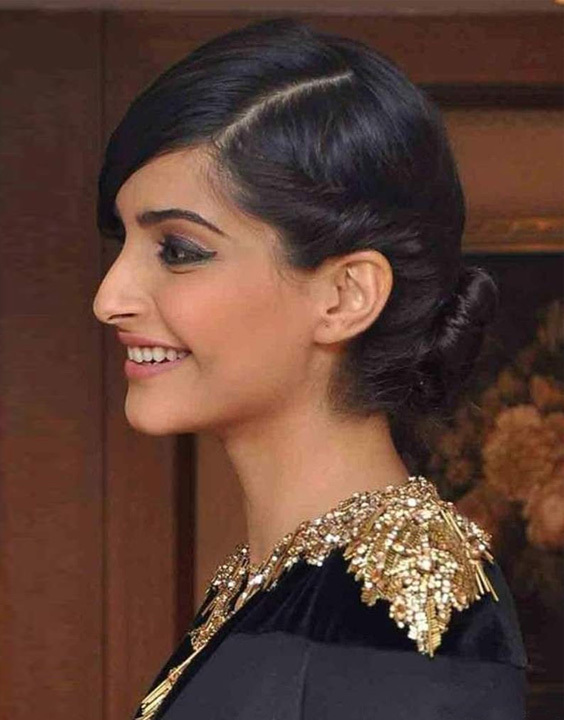 The half juda is a fairly common and exceptionally trendy juda hairstyle and it is meant for all hair types, no matter the texture.
Sonam kapoor show us that short hair can be a statement in itself. Create a side-parting, and twist and tuck your loose strands on the other side. Make a small bun at the back and let most of the volume rest on the crown.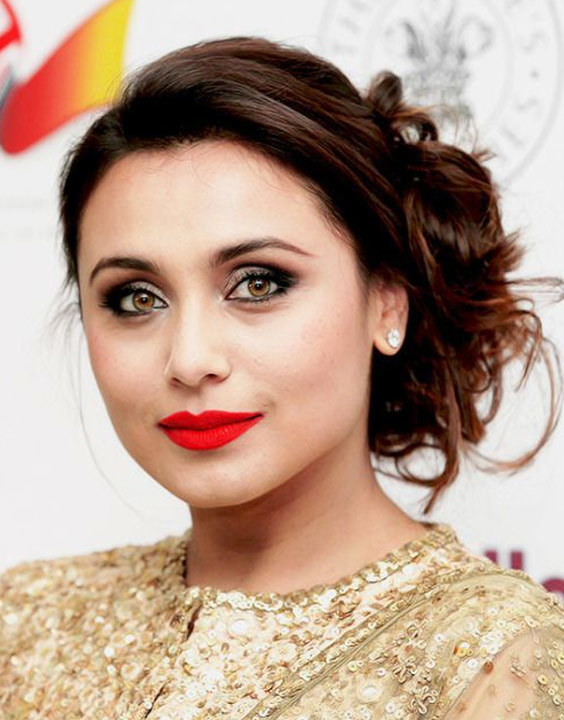 A messy bun is another style which is beautiful yet messy as the name suggests. Rani Mukherjee's hairstyle is an ode to the side juda hairstyle. Even with hair that isn't voluminous, you can rock this hairstyle by effortlessly twisting your hair and bunching it to the side.
Here's the first on how to make simple juda hairstyle! Read on to know more!  
Tame Your Mane With Juda Styles For Long Hair- Best Juda Hairstyle For Saree!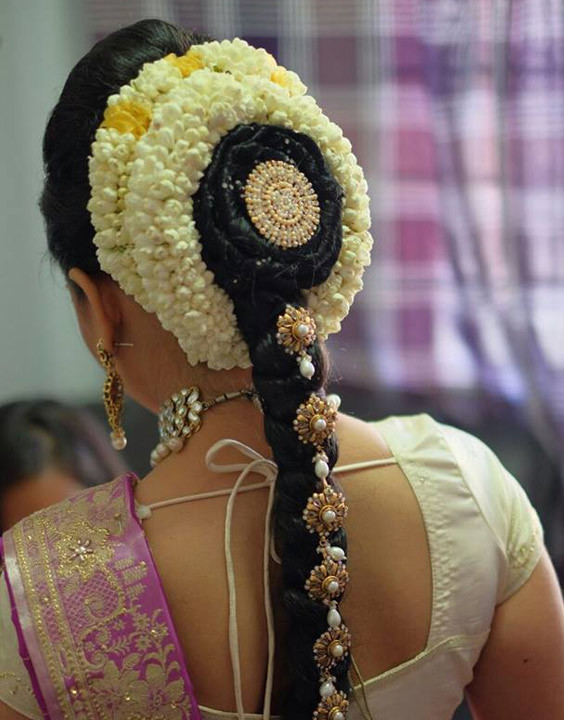 There are uncountable options to pick from when it comes to juda styles for long hair. These hairstyles can greatly enhance a bride's attire. A typical South Indian bride would prefer her juda decorated with gajra, with a braid flowing from it.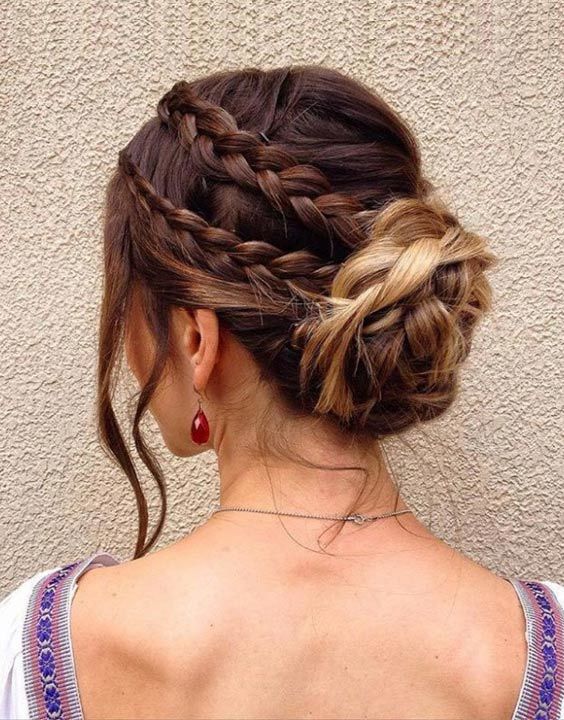 Apart from a more elaborate bridal juda hairstyle, other go-to styles include a braided bun and a low bun braided side juda hairstyle. For a more casual setting, this fancy juda hairstyle will look perfecto!
Embrace Your Hair With Juda Hair Style For Medium Hair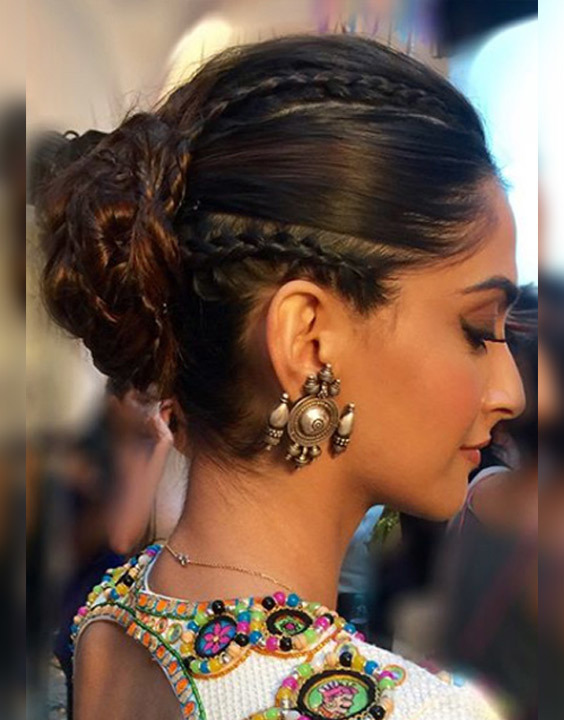 Style 1: A twisted low bun hairstyle remains one of our best picks for juda hair style for medium hair. It can be easily achieved by first parting the hair into three sections and making a low pony out of the middle one (you could braid the other two sections, if you wish for an alternate style). Then, use the adjacent two sections to alternately wrap around and with the low pony.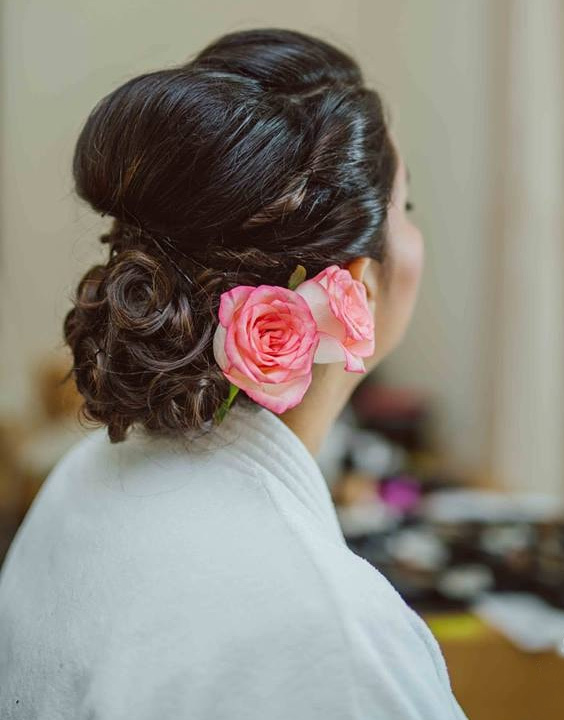 Style 2:  The half down rose bun is one of the prettiest bun styles ever. Both of these can be worn to parties and go best at formal events. This juda hair-do is also a perfect juda hairstyle for round face. A gown will top it off perfectly and don't forget those dangling earrings for extra effect.
Simple Juda Hairstyle For A Hassle-Free, Elegant Hair-Do!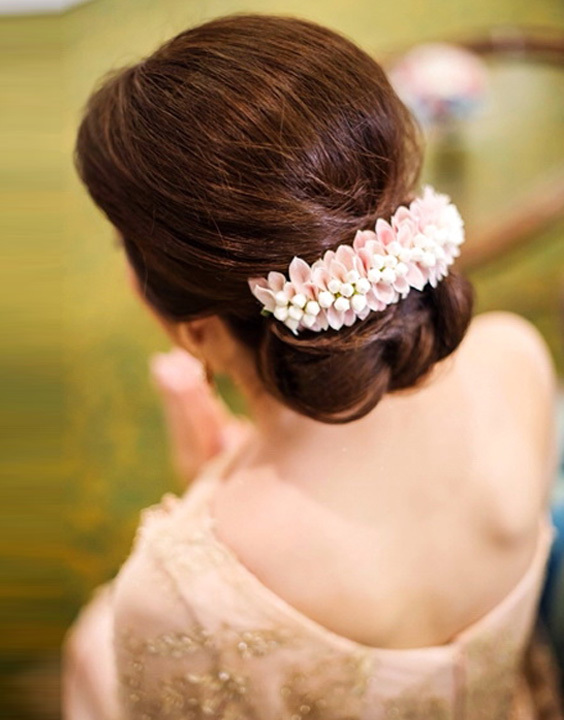 Weekends are to unwind and catch up with your best buds. Why spend that extra time trying to get the perfect hairstyle? Grab a bottle of wine and step into your flip flops as we tell you how to make a simple juda hairstyle!
Simple Juda In Short Hair- For a Casual Sunday Outing!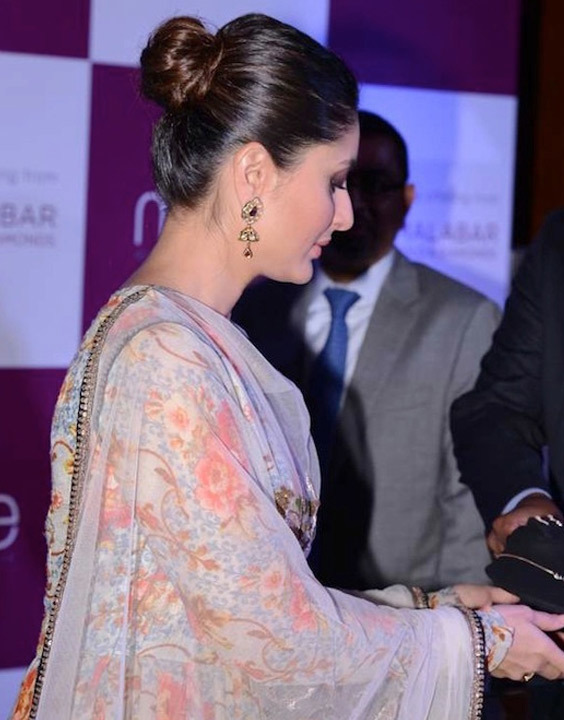 A simple juda in short hair could just mean gathering your hair up into a high bun and letting a few strands frame your face. Or, it could consist of two side judas, braided or unbraided.
Both of these are a simple juda in short hair and can be paired up with a tank top and a pair of boyfriend denims! You could even go Indian with this one, and wear your bun with a favorite suit.
Fun Tip: If you wish to accessorize, try adding coloured bands instead of the plain black ones.
Simple Juda In Long Hair- Wrap Some Glam in That Bun!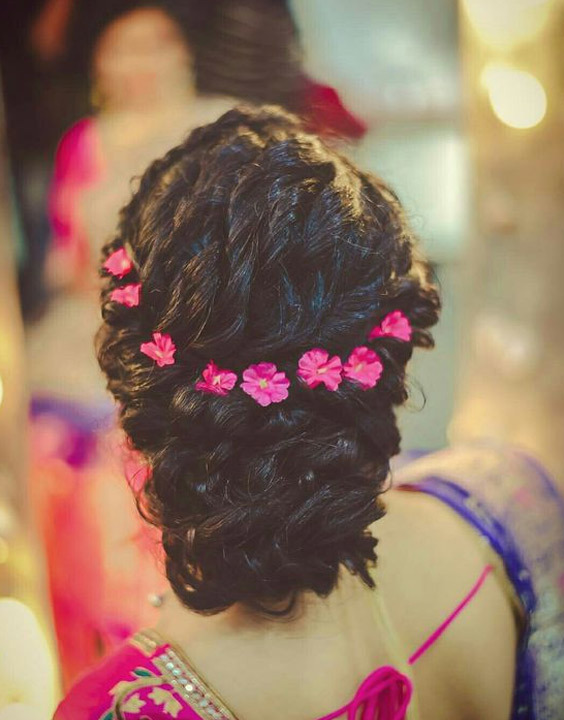 You can achieve an easy juda hairstyle by making a ponytail and then simply wrapping your hair around your fingers to form the perfect swirl.
As a juda hairstyle for saree attire, this totally works! When you're hair is coiled up in the juda hairstyle you can embellish using tiny flower pins to make your hair look like a work of art.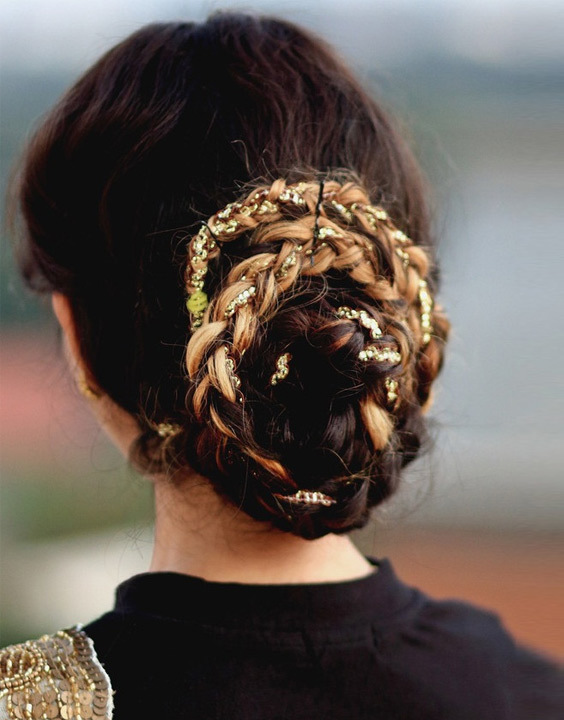 You could try a braided bun and add some glitter to this new juda hairstyle. Have a sundress in your closet? It'll be the perfect addition to this juda hairstyle!
Juda Style For Party To Dance The Night Away
Throw in some gem studded earrings and and off shoulder dress or blouse to maximize the effect of the party juda hairstyle on other party goers!
Simple Juda For Party- Top Knot Is Top Notch!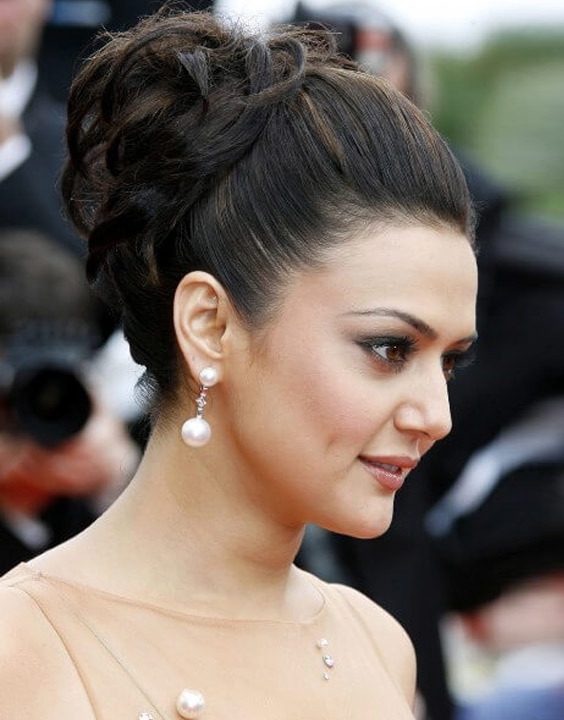 A simple twisted top knot bun will get you through the night as it is stiff and gorgeous all the same! If you're wondering how to make juda in short hair for party , then all you really need to do is gather all your hair in a high ponytail and just twist it, with the addition of a few pins to secure it and maintain neatness. The same style could work for long hair.
The trick to this style is letting no stray hair out! A backless saree or a halter neck gown will do wonders for you if paired up with this hairstyle.
Bridal Juda Hairstyle – Big Bouffant For The Big Day!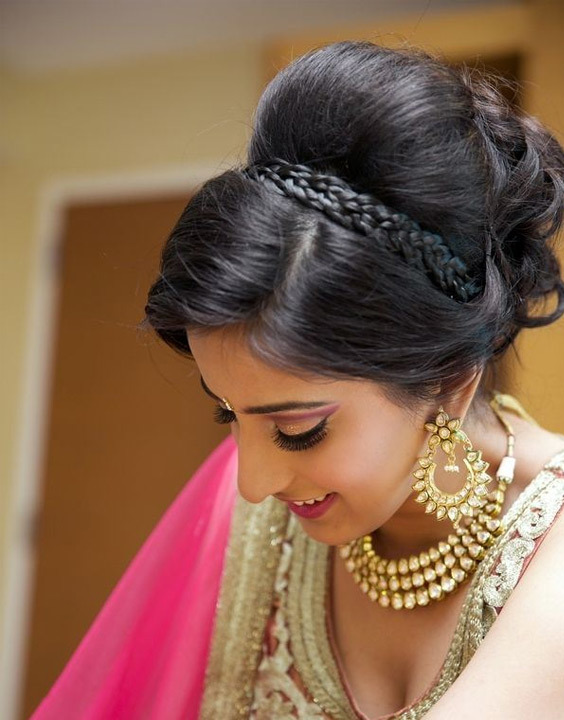 Once the wedding bells have rung, everything's set in quick motion. It can all get a little hard to handle and on top of it you all gotta worry about hair and makeup.
Allow us to assist you with hair!
The side updo remains a winner among all bridal juda design for women. A smooth bouffant with a side sweep is a classic yet mesmerizing style that also highlights your best facial features. Centre parted is just as popular.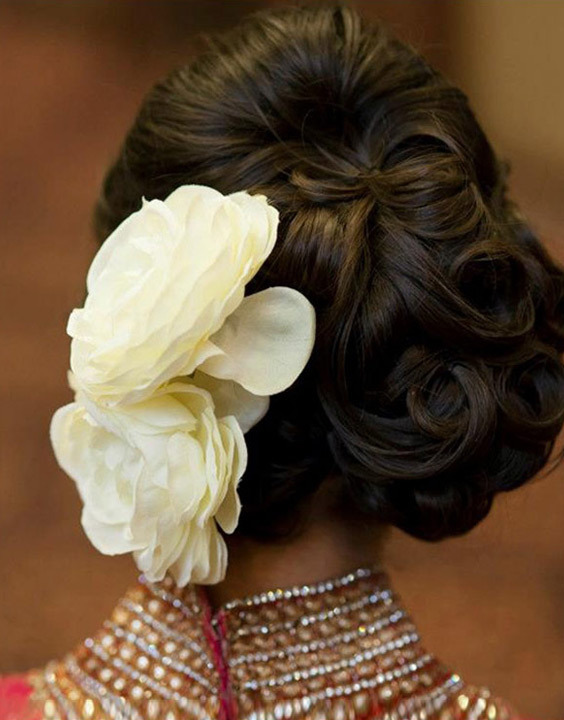 All you have to do to achieve a bouffant juda is puff up your hair by backcombing the top hair, placing a hair sponge of desirable size underneath the top layer of hair and pinning it neat. Then just bring all your hair in a twist and bun it up. Your juda hairstyle with puff is ready!
It's no big deal! Don't believe us? Try it yourself! It's not for nothing that it is a popular choice for Indian brides.
Accessorising with flowers, studs and maang tikka is a good way of getting the quintessential bridal juda hairstyle that all our Indian brides are seen wearing during their wedding festivities.
Another low-key but chic juda is a ballerina juda it's simple and effortless, efficient for brides who don't like over the top hair-dos.
Buns are super fun to do if you know what you're doing and what you want your hair to look like.
Ingredients to a good juda are – right twists, a little bit of hairspray and a hell lot of Confidence!
Now that you know what's out there for you and have a little idea as to how to make a juda, what are you waiting for? Go try a fancy juda of your choice!
Image credits: The copyrights of the images used in this post belong to their respective owners. The credits where known are specified under the image - if you're the owner of an image and want it removed, please contact us.