High Alert! Summer's almost here and boys you need to catch up with mens summer fashion 2019. If you haven't already you better get reading this now!
Fashion is nothing but a reflection of the times we live in and 2019 sure seems to be following in the footsteps of the previous year's legacy!
Summer wear for men has of late been expressive, emotive and liberating for both designers and customers alike with its undeniable appeal and fearless colour choices!
Let us go ahead and decode mens summer fashion in 2019 to give you a comprehensive insight on all the trends, styles and influences!
Dapper Summer Outfits That Are Guaranteed To Turn Up The Heat This Season!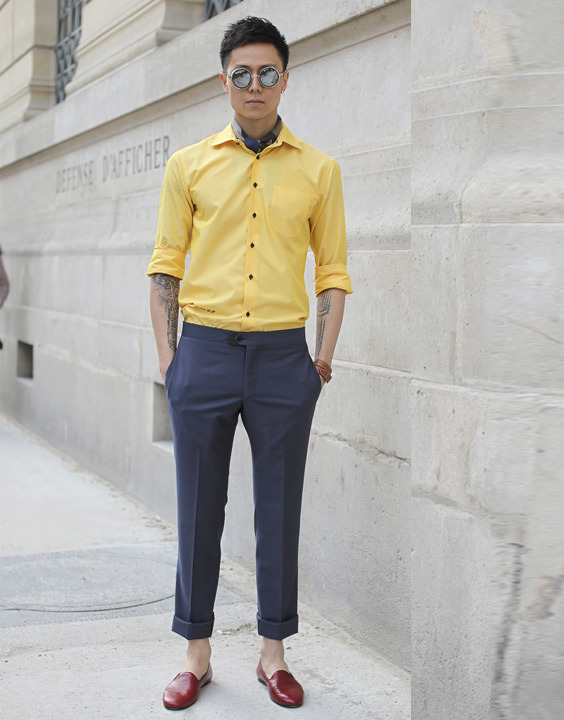 From sunny linens to chic pairs of chinos, men's summer outfits this season are to die for!
Far from boring and unquestionably flattering, men's summer fashion trends have taken a new life this season.
So, strap on your seat belts as we take a ride through the latest fashion forecasts!
Top Essentials Redefined In Summer Wear For Men This Season
We bring you a detailed guide to top essentials in men's summer fashion for S/S 19!
Vests for men – Options To Look Out For!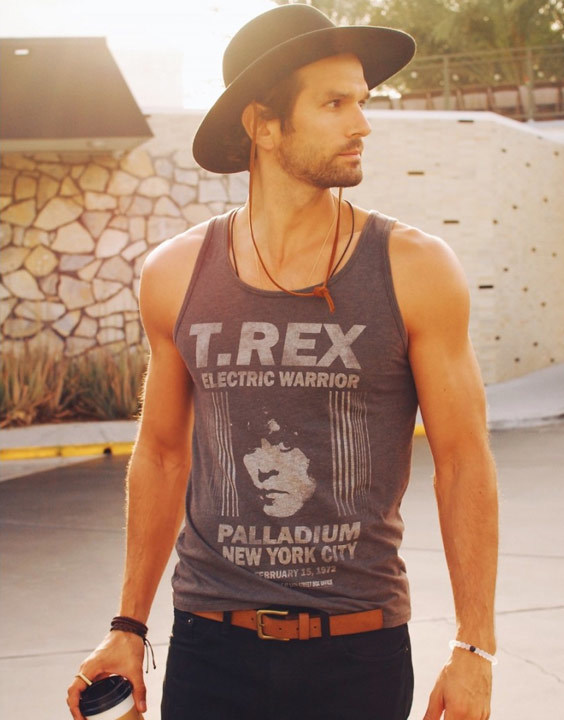 When the temperature is rising, there's little room for extra cloth. Get rid of your sweaters and make room for sporty, summer sexy vests and don't ever worry about sweat!
Styling tip: Go for a lime green or surf blue vest to mix things up and stay on trend in 2019! Or stay classically hot in a gray vest.
We have introduced a customised T-shirt collection wherein we can print your favourite design on our quality vest. Click on the below image to know more.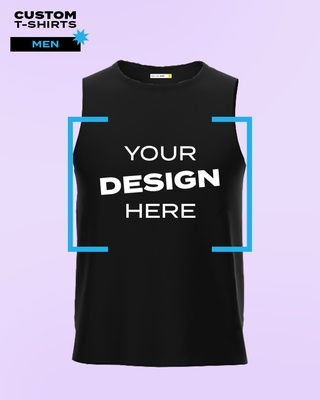 Keep It Classic In Polo T Shirts For Casual Saturdays!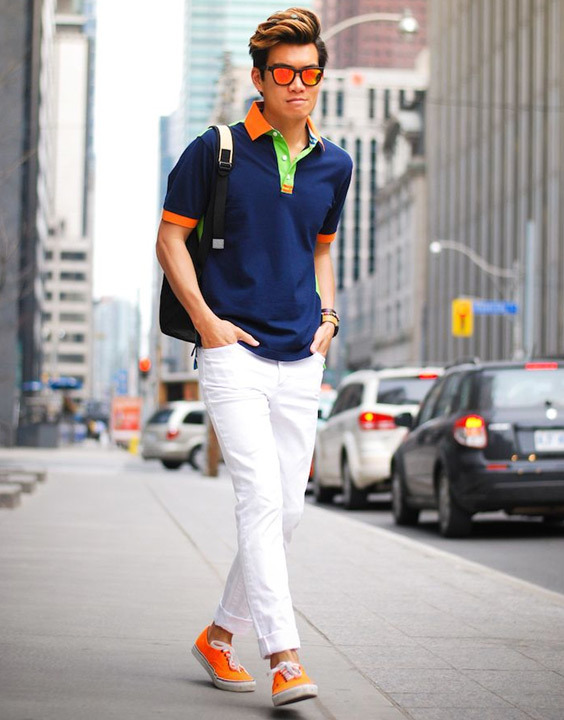 Amp up your style quotient with classic polo shirts and top-wear on those casual Saturdays at work this summer.
Styling tip: Take major inspo from original Lacoste polos or stylishly current Gucci ones and upgrade this standard summer essential with some subtle graphics or minimalistic embroidered details!
Easy-Breezy Cotton Shirts That Radiate Major Summer Vibes!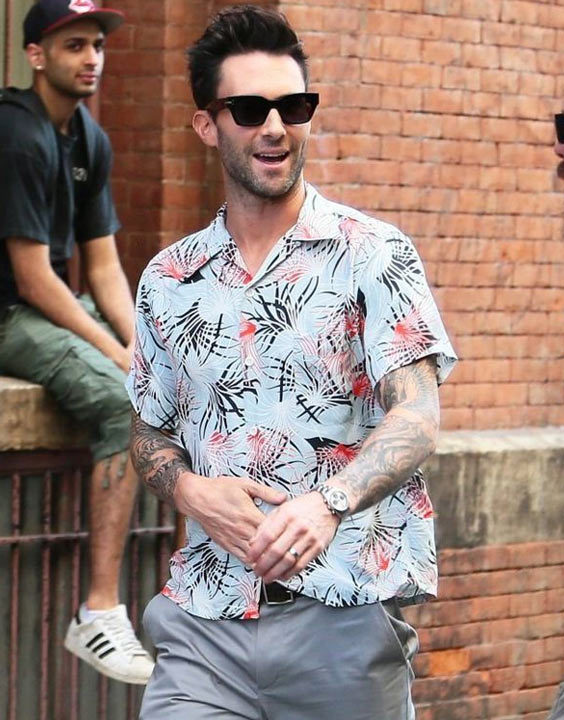 Clean, structured and comfortable – a simple shirt in cotton or linen is every man's summer staple! Cotton shirts are perfect for super sweaty weather, they soak up sweat well and dry quickly.
Styling tip: Out with the boring and in with the new as the shirts for men get a major update with maximalist prints and bold colours – go for the aubergines and mint hued beauties to replace the standard whites!
Exude Coolness In Colourful T Shirts For Men This Summer!
Decoding men's summer fashion would be sorely incomplete without a colour coded breakdown of t-shirt options!
Be Chilled Out In White T Shirt For Men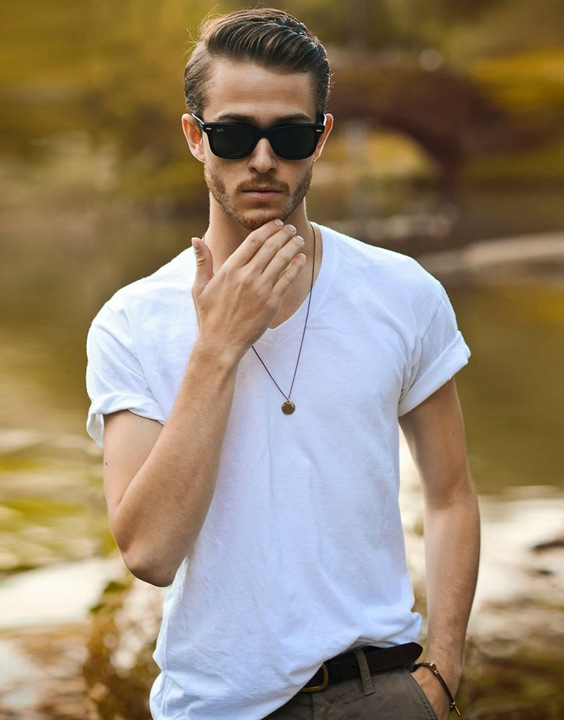 Get yourself ready in white summer t shirts with quirky one-liners that also serve as conversation starters! A plain white T is a classic that'll never go out of style and perfect to beat the summer heat!
Make A Statement With A Pink T Shirt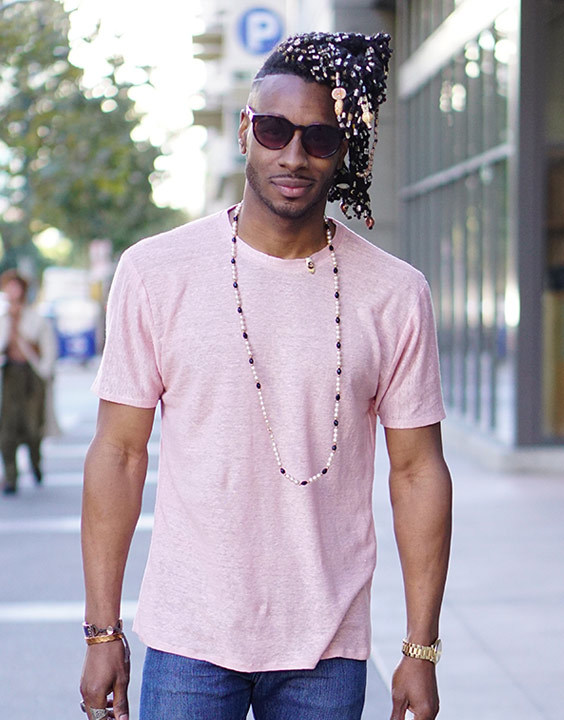 Display comfort in non-toxic masculinity as you don summer t shirts in this flattering, feminine and gentle hue!
Stay On Trend With A Blue T Shirt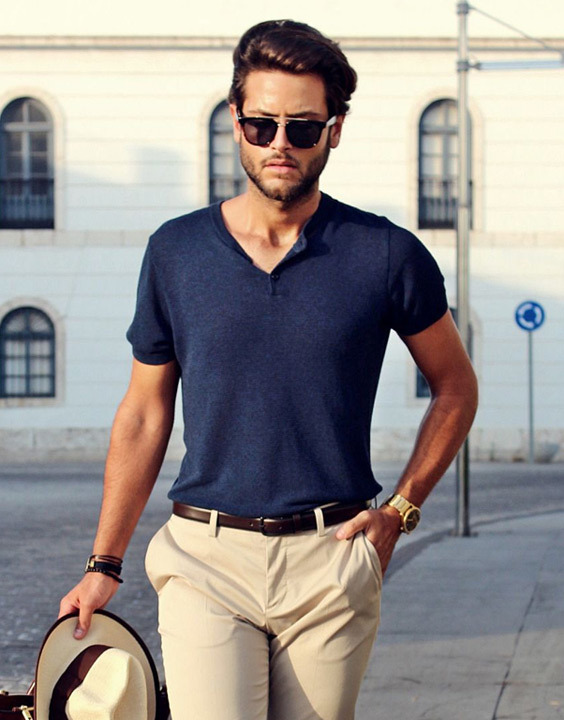 Deep blues, surf blues and mint colours are important trends in men's fashion this season; and they are simply perfect for breezy summer t shirt options!
Get Sun-Kissed In Yellow T Shirt For Men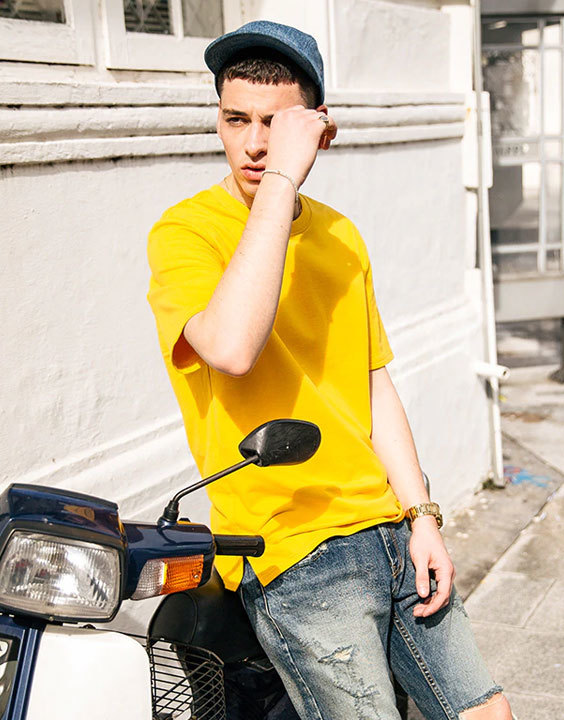 Upgrade your casual summer outfits with a t shirt in this bright and sunny hue – perfect for those summertime vacays!
Styling tip: Style your colourful t-shirts with a pair of classic blue denims to accentuate your casually cool vibe!
Get A Lowdown On Bottoms Trending In Summer Wear For Men This Year
Let us walk you through a list of options for bottoms this season to keep you updated and upgraded on your fashion game!
There is nothing more comfortable than a good pair of summer shorts and we are here to help you make some trendy choices!
Go Back To Basics With Chino Shorts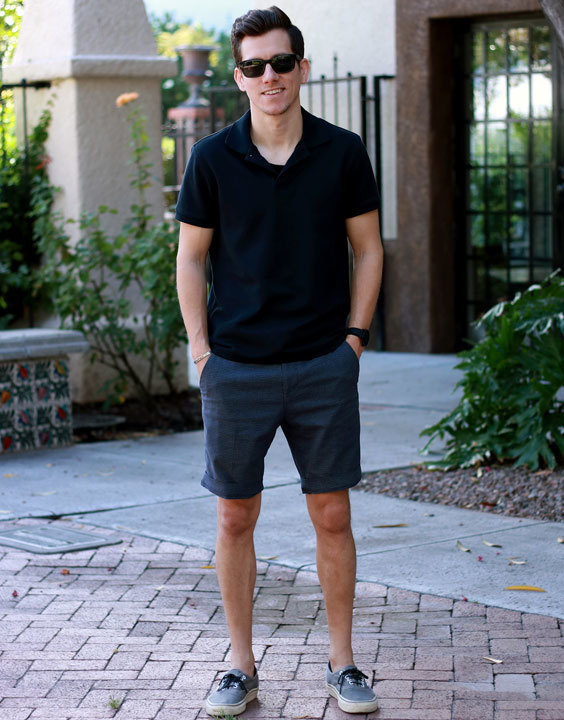 Originally a British staple and classically casual, these summer shorts are a smart option – perfect for weekends by the pool or a trip to the mall!
Be Functional And Smart In Cargo Shorts For Men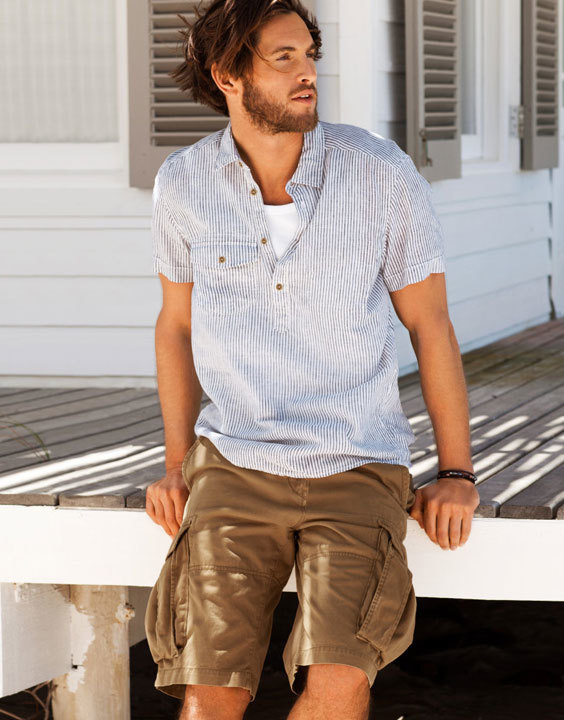 Casual and loose with pockets for days – cargo shorts are the best option for all the utility-oriented men out there! These pairs guarantee maximum crotch comfort in hot summers.
Hop Onto The Stylish Brigade In Denim Shorts For Men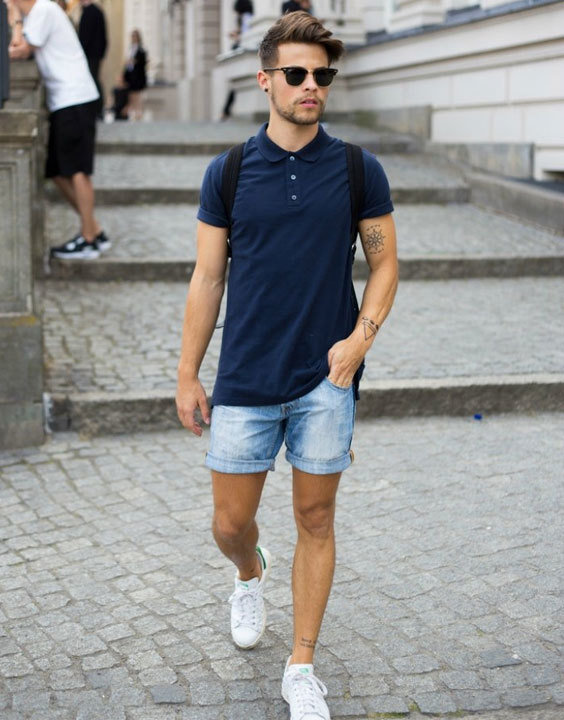 Pair it up with a casual t-shirt or a classic white half-sleeve shirt – denim shorts give ample space for flexible fashion choices!
Styling tip: Keep it fresh and casual by picking classic colours like white, navy and khaki for shorts options this summer!
Upgrade Your Summer Fashion In Trendy Trousers For Men
We absolutely live for a well-constructed and tailored pair of trousers!
Let us go through the coolest options for men's trousers this season.
Watch Your Chic Quotient Rise In Classic Chino Pants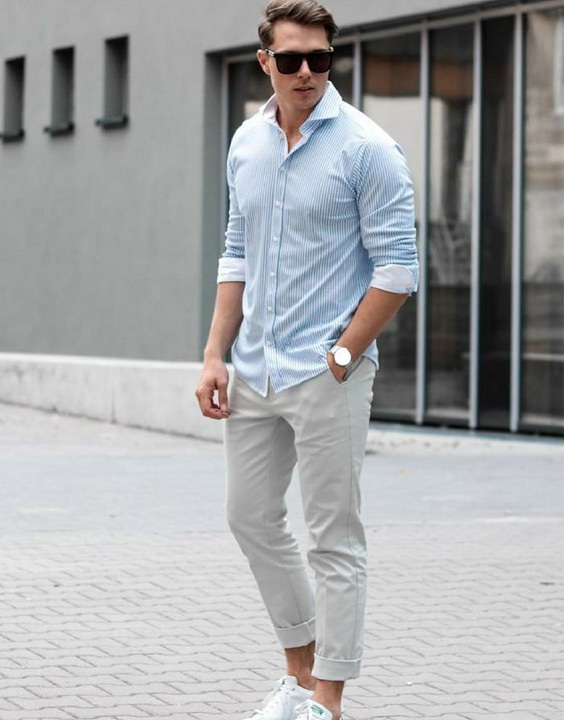 This Brit style is made for maximum comfort, style and visual appeal.
Pair your chinos with a polo t-shirt and rock your business casuals like never before!
Freshen Up Your Summer Wardrobe With Linen Pants For Men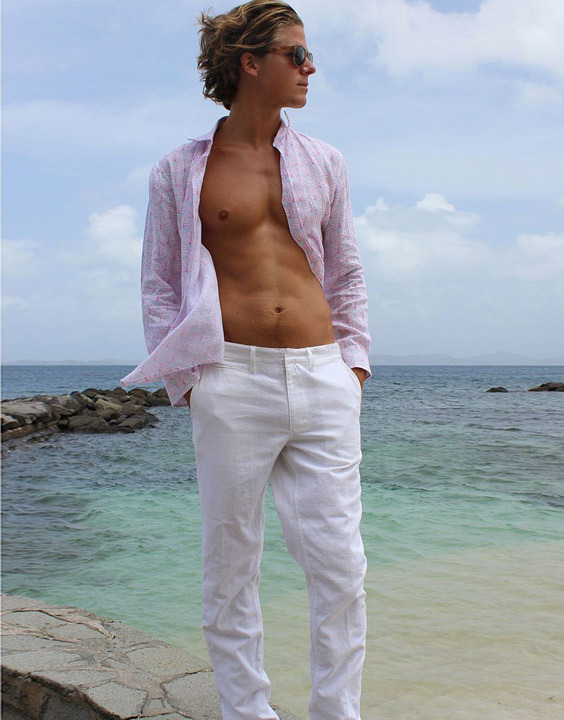 Go for a classic pair of white or navy linen pants in a low-crease modal or cotton-blend linen for a luxurious summer vacay option.
Who said Joggers For Men Only Make Good Gym Wear?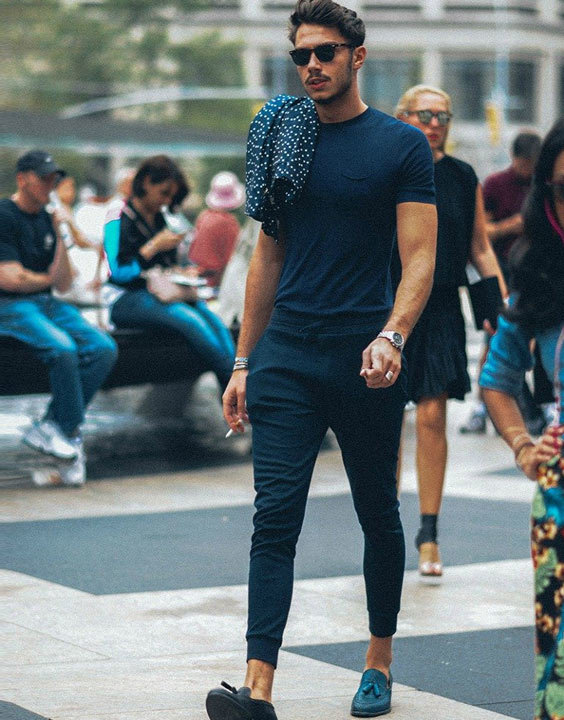 Men love nothing more than they love comfort and a jogger pant is as comfy as it gets! During summer make joggers your best friend, style them well and slay that athleisure look all day everyday.
Styling tip: Ditch the uncomfortable suit trousers and jeans, opt for a chino, linen  or jogger pant for maximum breathability and relaxation!
Slip Into Mens Summer Shoes Options To Compliment Your Seasonal Wardrobe
Complete your summer looks for men with season appropriate shoe selections and be fabulous from head-to-toe!
De-Stress In Casual Slippers This Summer!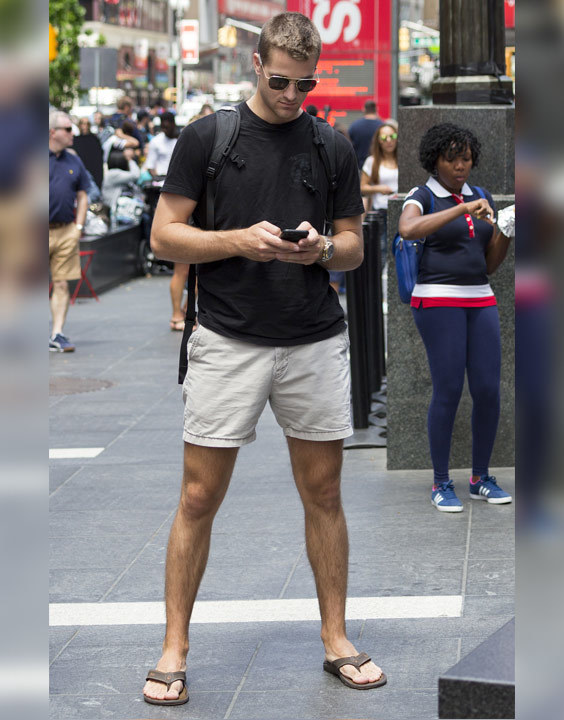 The perfect vacation and lazy Sunday companion for your shorts and t-shirts – casual slip-ons are the way to go this season!
Styling tip: Opt for funky colours and fur-trimmed thongs for an effortlessly cool look.
Walk with confidence in summer Loafers for men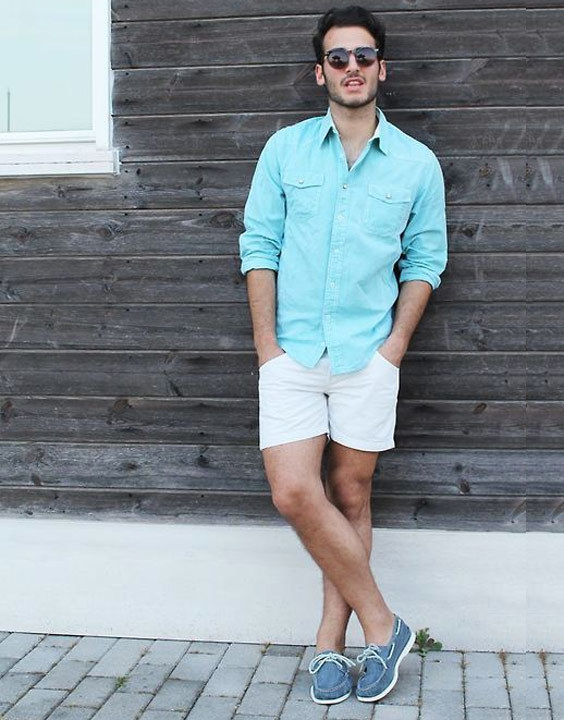 This shoe style is a great work-wear summer option! Soft-soled, comfy and available in a plethora of varieties, loafer shoes are on trend for this season.
Styling tip: Get yourself a camel coloured pair with interesting buckles and trim details to go with your classic workwear wardrobe!
Escape in Espadrilles to convey definitive summer vibes!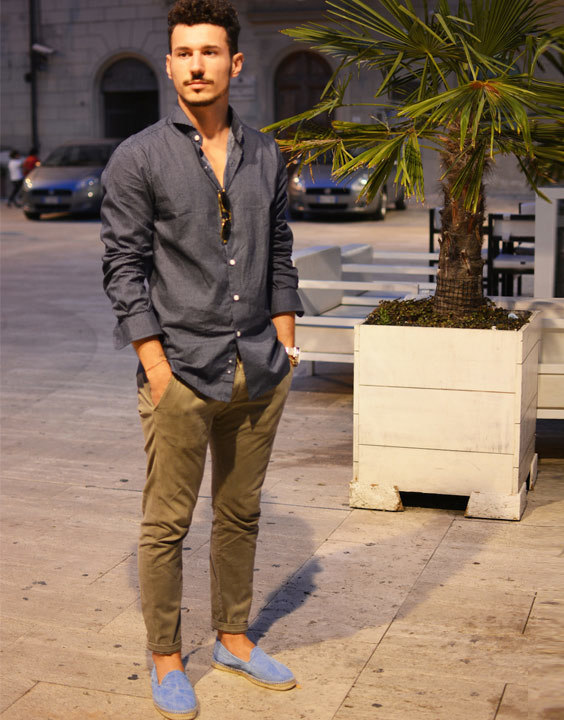 Let a touch of wanderlust take-over with this stylish shoe option for your summer travels.
Made of cloth and often sporting key jute and wicker detailing in the heel and sole area, this is a pair that is bound to put you in a beachy resort mode.
Styling tip: Mens summer clothes are top notch when paired with a design that has subtle yet quirky embroidered motifs!
Caps For Men That Guarantee Days Filled With Sunshine
Keep your skin and your face sheltered with these amazing headgear options that highlight summer wear for men in 2019.
Play Favourites In A Casual Baseball Cap Selection!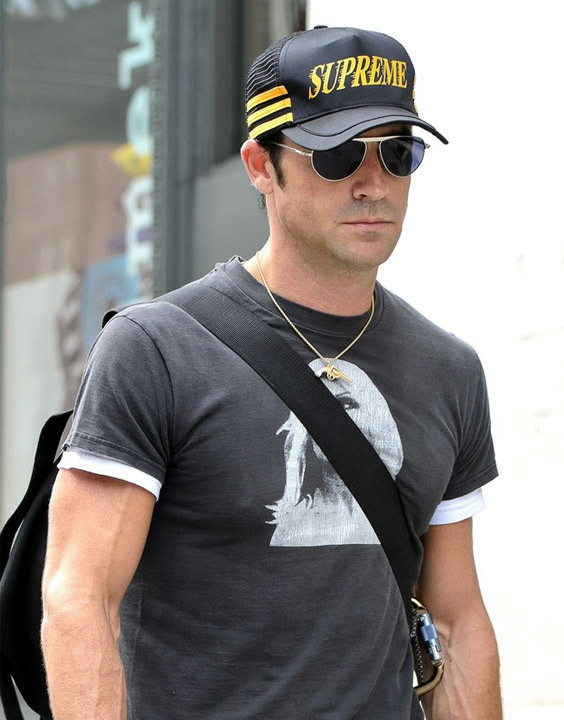 These caps are an absolute staple for summer outfits men simply love to adorn! They are an easy summer headgear, go well with all moods and every outfit.
Styling tip: Declare your love for your favourite sports team or a music culture you follow by wearing a baseball cap that sports their logos or initials.
Look Suave And Charming In Fedora Hats!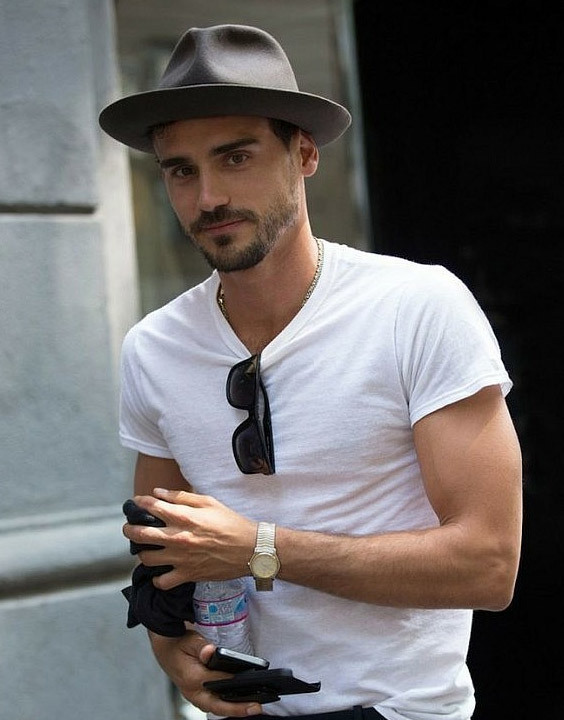 Oh, we ladies sure love a man who can carry this hat with charm and élan.
A vintage classic and a delightful addition to your summer wardrobe, this headgear can make any look – especially resort looks – go from a nay to yay!
Styling tip: Upgrade this classic style by opting for a wicker or basket weave hat and watch the butterflies flutter around you!
Sunglasses In Striking Assortments To Complete Your Summer Outfits
Battle the heat and blaze with these awesome blinkers that will have you looking fashion-forward and up-to-date!
Soak In The Rays Through Staple Wayfarers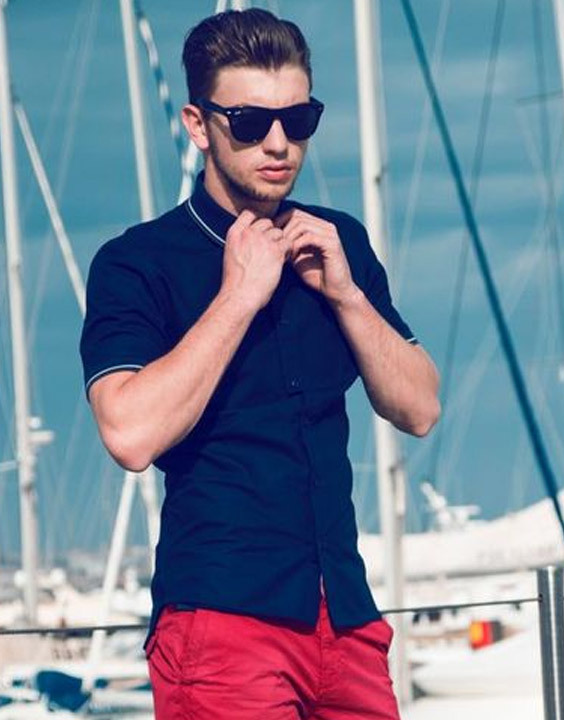 Look chic and easy-going in this eye-gear style that exudes a traditionally summery vibe.
Be it work-wear or summer casuals, this is the perfect companion for every mood!
Styling tip: Pair this eye-style up with a white shirt and blue denim combo for an upscale impact.
Look Clever And Canny In Stylish Aviators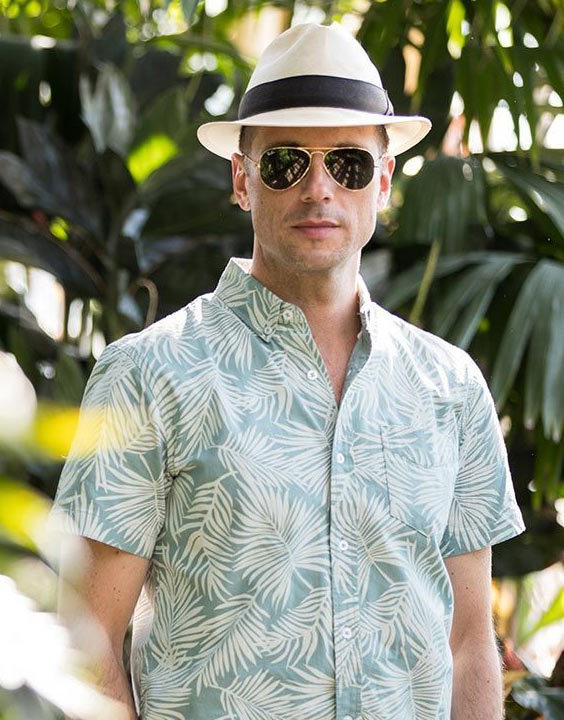 Oh, we sure do want to see you channel your inner Leo Dicaprio in this evergreen eyewear style!
Available in stunning colours – ranging from holographic to subtle greys to blacks, an aviator is the ultimate style statement in men's fashion.
Styling tip: Go for a near-clear glass option to give off those too-cool-for-school feels!
Be Quirky And Hip In Round Sunglasses!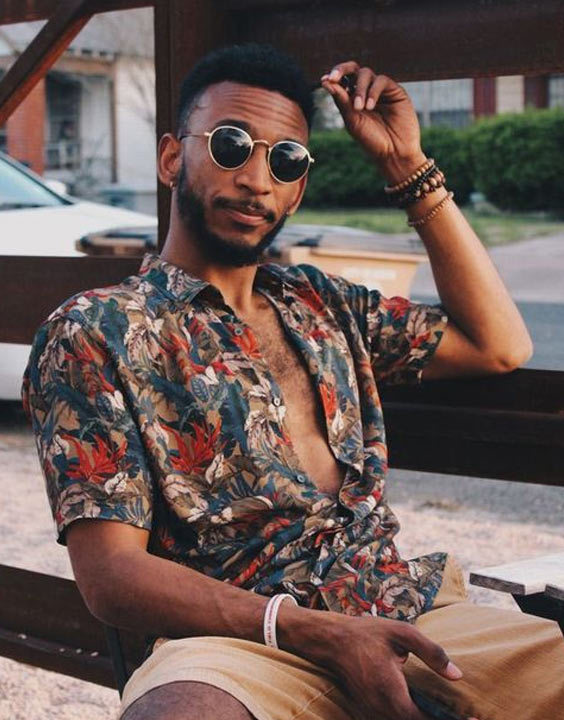 This is a style for men who love mixing things up and looking like a fashion savant!
A wonderfully quirky eyewear style, these look amazing with those three-piece short suits that have been trending on the Spring/Summer 19 runways in vibrant colours.
Styling tip: Go for a fabulous white rimmed pair to take things to the next level!
Compliment your summer wear with these fetching Bags
Let's be real for a minute – it's not just the ladies who need to carry a bunch of stuff with them wherever they go!
Pack your everyday essentials in these awesome summer carry-ons.
Turn It Up In Sling Bags For Men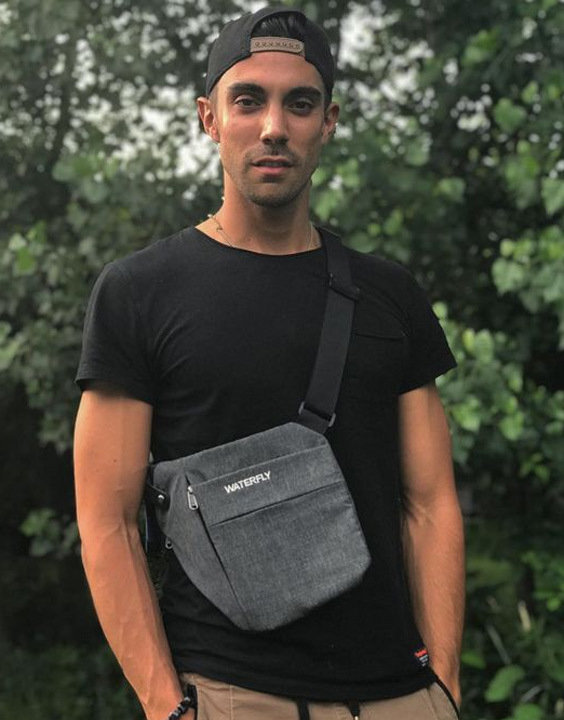 Messenger bags and cross-over slings are super in for this summer season!
While they hold all your daily essentials, they look stylish and on-point with business casuals and formals.
Styling tip: Ditch those cumbersome suitcases and go for a sharp sling to upgrade your summer workwear!
We Stan The Backpack For Men Who Love Daily Casuals!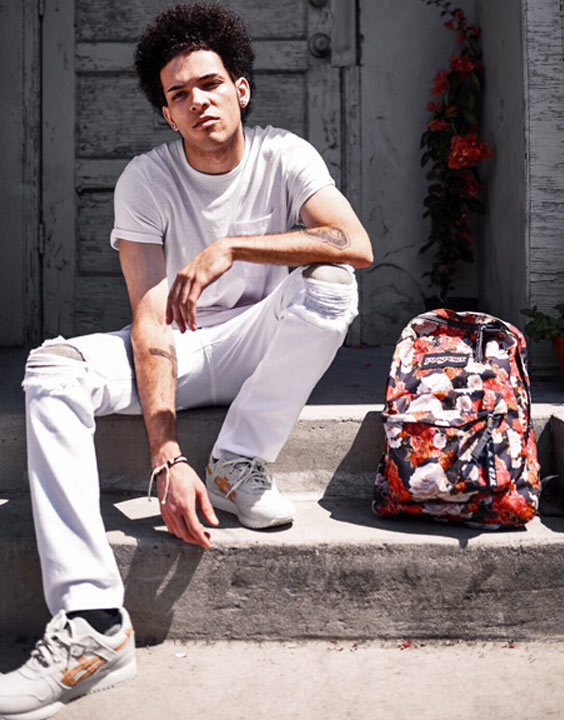 This is one gender-neutral option that is essential to all human beings. Period.
Functional, capable of carrying your entire word and comfortable to boot – no wonder the backpack is a favourite with most men.
Styling tip: Stay eco-friendly and summer ready by choosing a backpack made out of hemp or khadi in neutral colours like khaki, black and whites!
We hope you enjoyed our detailed glimpse into summer fashions for men in 2019!
Stay cool this summer and keep your collars and your standards high!
Image credits: The copyrights of the images used in this post belong to their respective owners. The credits where known are specified under the image - if you're the owner of an image and want it removed, please contact us.