The mehndi is, and will always be, the original temporary tattoo!
Mehandi styles and trends keep changing with changing times and today there are many different mehendi designs to choose from. Mehndi does not just look beautiful it smells amazing too! For most traditional cultures the mehndi or henna carries a lot of sentimental value, making it an essential for weddings and other celebrations.
The bridal Mehndi is in true sense a statement accessory and you should totally look into the vast variety of bridal mehandi designs rn!
From traditional to modern, beautiful mehandi designs have always wowed us and how!
The one celebration that will always remain the most special in a person's life, is their wedding day and here is a quick guide on some special wedding mehandi designs to flaunt this auspicious season.
All Hail The Dulhan Mehandi Designs! The Bride's Here To Slay.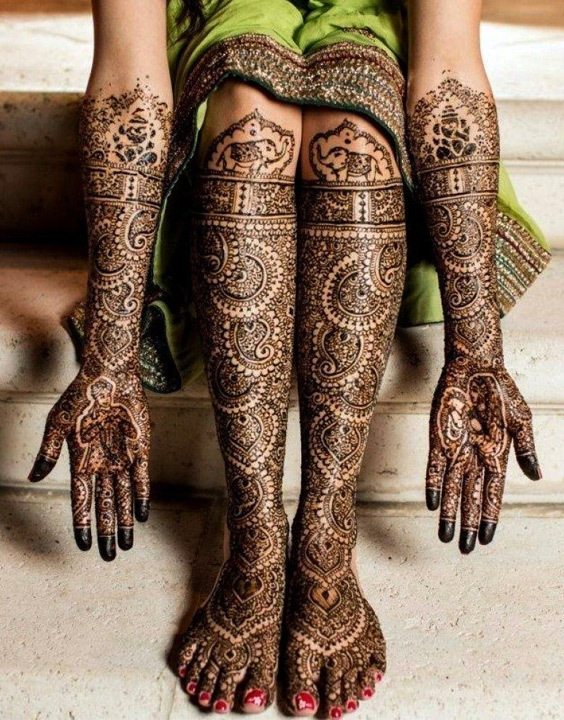 You have to admit, there is no sight prettier than watching the Indian bride walk towards the mandap, all decked up in her finery. This beautiful moment would be incomplete without the traditional mehandi adorning her arms and legs.
This form of body art is so treasured in India, that we have a separate ceremony just dedicated to the bride's mehndi! Today people are finding ways to make it more colourful, fun and eccentric and this has resulted in the creation of unique mehendi designs. Originally, elements of Indian history, like peacocks, dolis, elephants, paisleys, mandalas and flowers were a common sight in wedding mehandi designs.
Full Hand Mehndi Design For The Classic Bride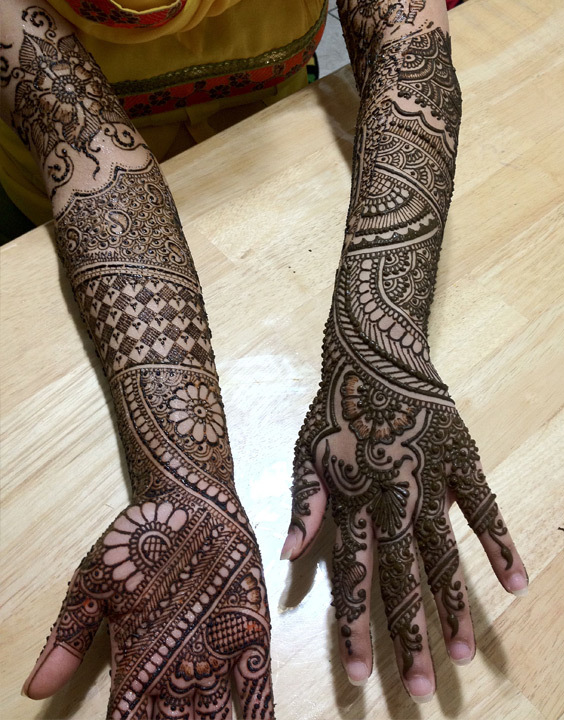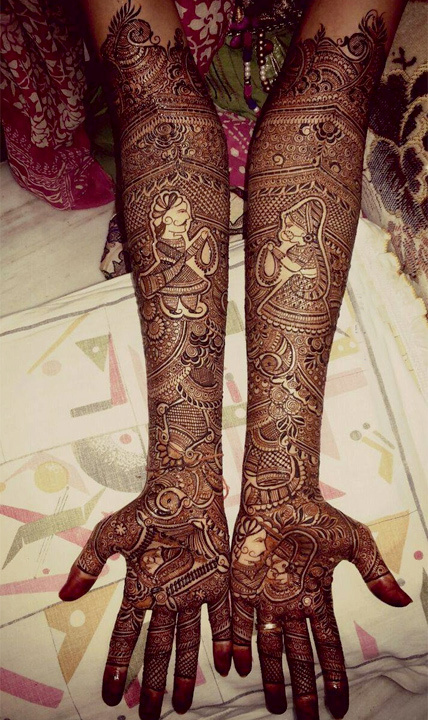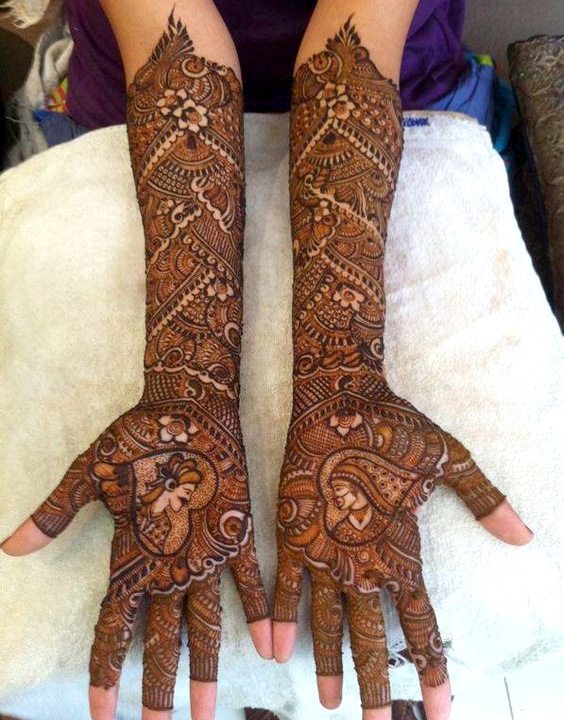 Traditionally this style covers the entire arm, sometimes all the way up to the elbow.
A true reflection of a full hand mehndi design rooted in India is a rajasthani mehndi design that is replete with peacocks, mango leaves and flowers, all of which mirror each other on both hands. Traditional Indian brides are known to go all out with full hand mehandi and who's to say that you shouldn't?
Half Hand Mehandi Design For The Modern Indian Bride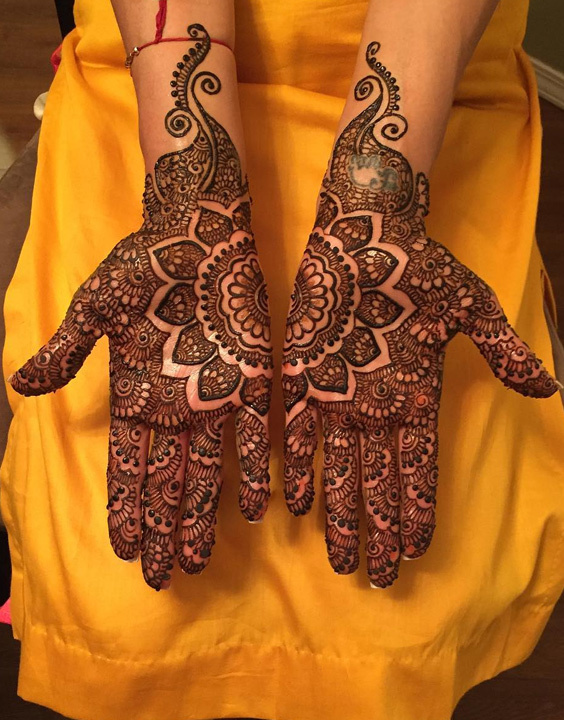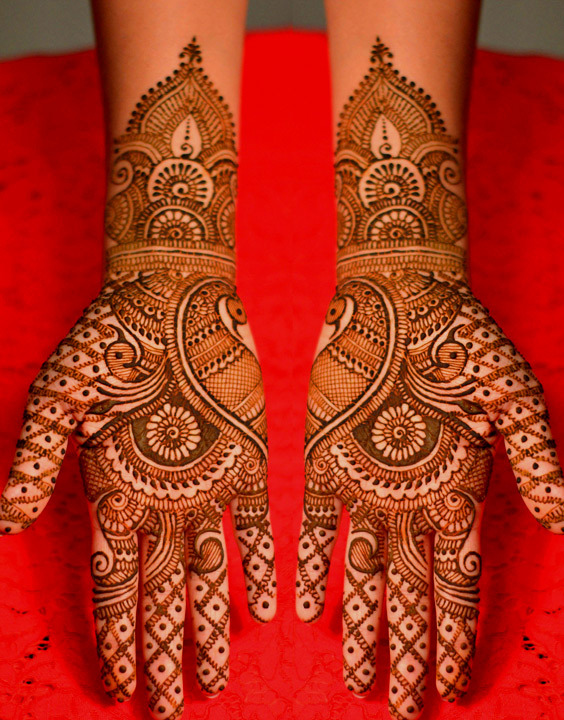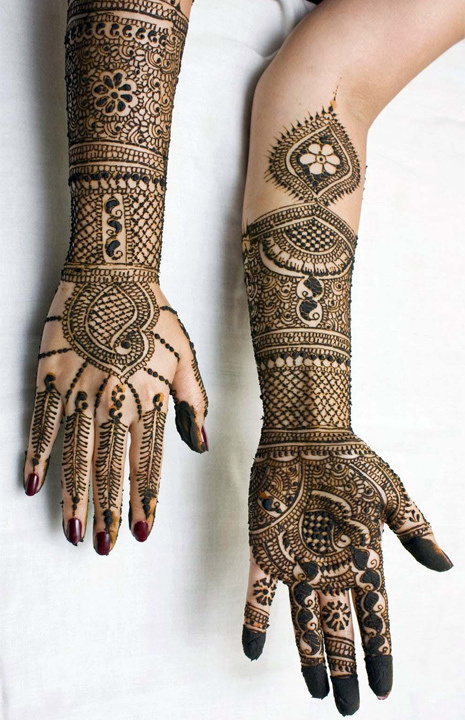 The style is a great balance between intricate details and minimal coverage. Some women like to have their palms, wrists and arms entirely covered in henna, whereas others prefer the more subtle half hand mehndi designs.
If you identify with the latter, you can only have your palm or the centre of your palm and the fingers filled. The options are endless!
A great idea to keep the mehndi minimal yet elegant is to trace a line from the tip of your first finger and run it diagonally to the base of your palm on the opposite end in a delicate and fluid design. This way, you won't have your entire hand covered, but it will still look full enough to be beautiful.
Back Mehndi Design For The Quirky Bride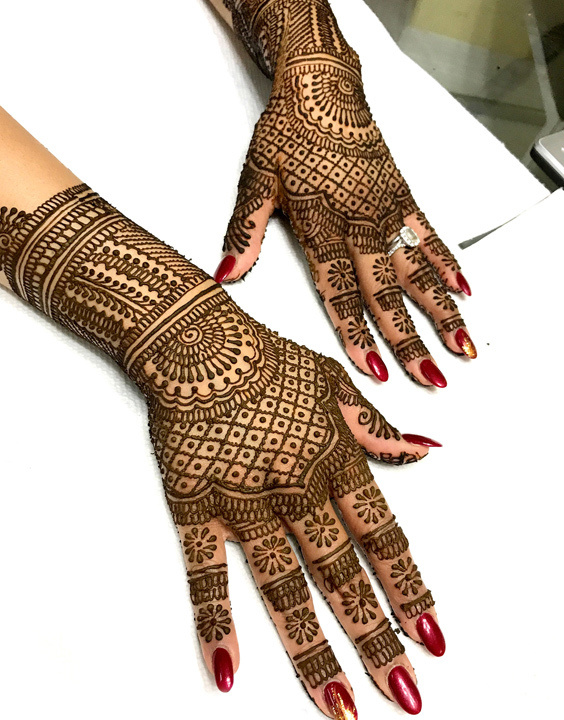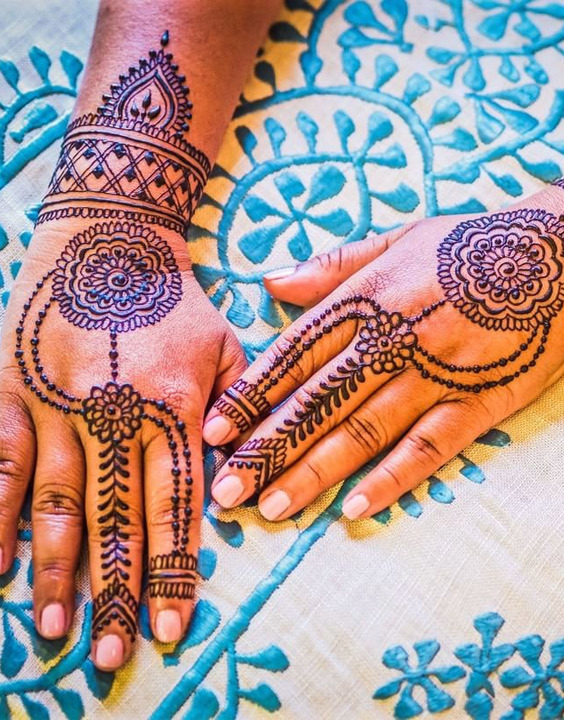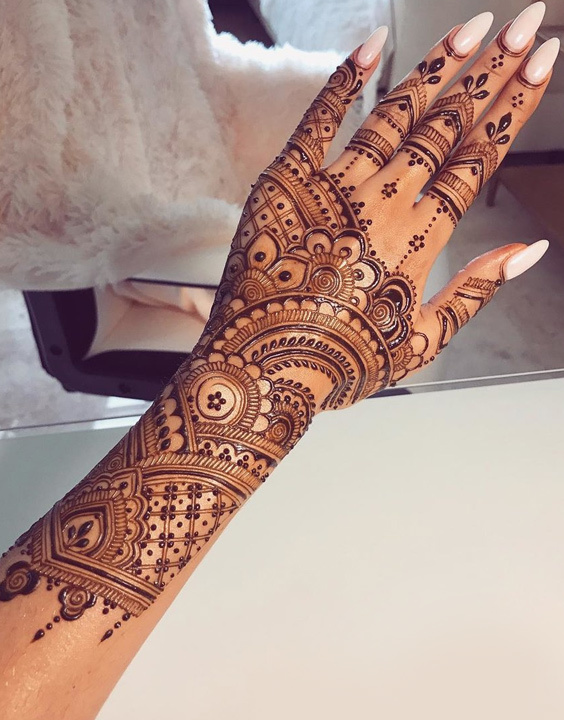 You know what they say, once you go bold you never go back! The palm is usually the focus and offers a lot of space for big designs, but the back mehndi design is where you can play with shapes and styles that are slightly off-the-grid.
This one generally revolves around the wrist, and the fingers featuring Cuff-like patterns, henna rings and mandalas. Here's a quick tip - you can choose your nail colour based on your mehndi design as well. Try a deep red nail polish to go with bold patterns, or a soft pastel shade for minimal designs.
Bridal Mehndi Design For Legs To Complete The Bridal Look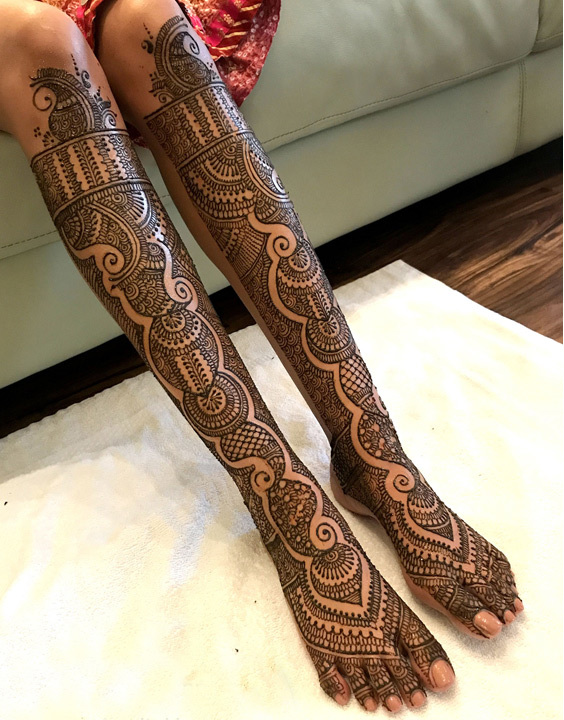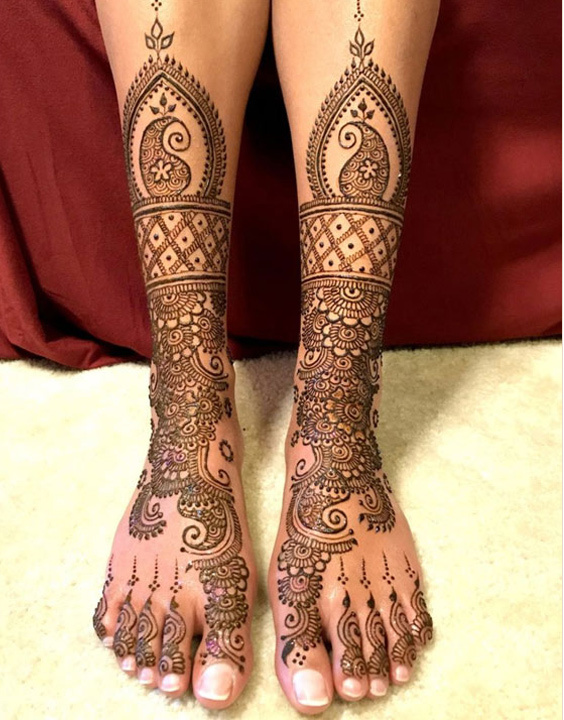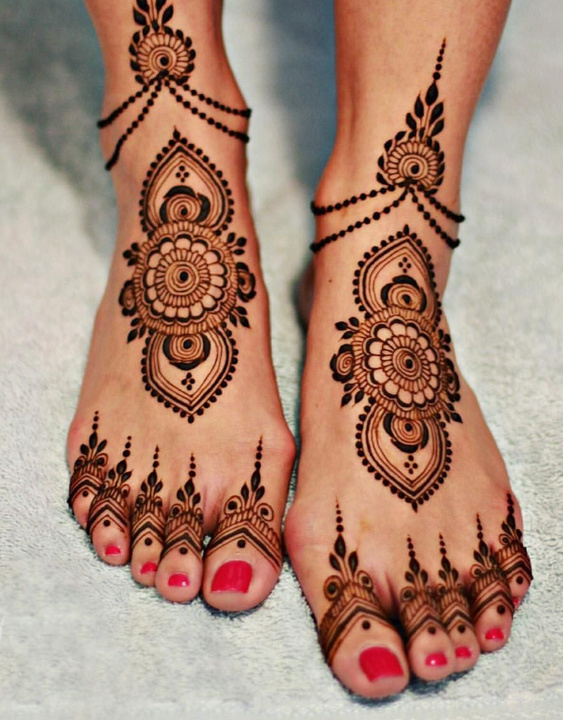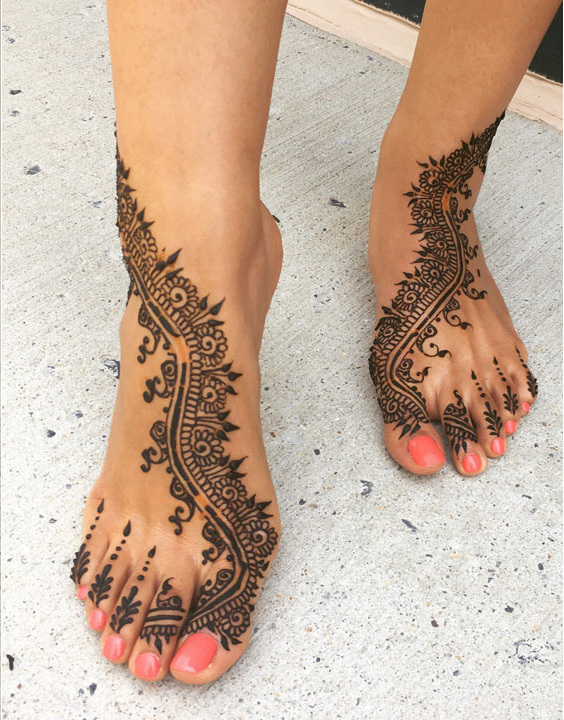 The best part about the mehndi is the freedom to apply it on any part of your body, without worrying about the after-effects, since it wears off so easily. For the Indian bride, henna covered hands and feet go 'hand-in-hand'!
The most popular bridal mehndi design for legs is the classic full coverage that runs from your toes up till the knees.
The pattern on you feet can differ from that of the toes, ankles and shin, It doesn't have to be same all over. If you prefer the clutter-free approach for your leg mehndi design, you can stick to spaced out florals, spirals and checkered patterns, and balance the design between your foot and toes.
Mehndi Designs For Groom- Matching With Your Bride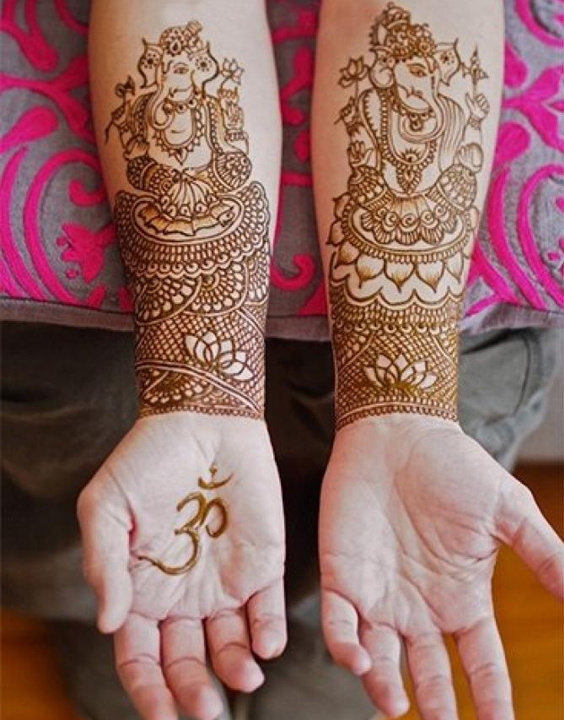 When the bride walks her way dressed in a complementing outfit towards the groom is an emotional moment, the bride and groom look every bit of a perfect couple. Shouldn't their mehndis match too?
Mehndi designs for groom have their roots in ancient traditions, but not every groom today is open to the idea. But these designs are part of a growing trend that symbolizes a strong bond and a sense of equality for the bride and groom. Embrace this trend and put your own spin on it, to make your wedding even more memorable!
Meet The Bride Halfway Flaunting Half hand mehndi design for groom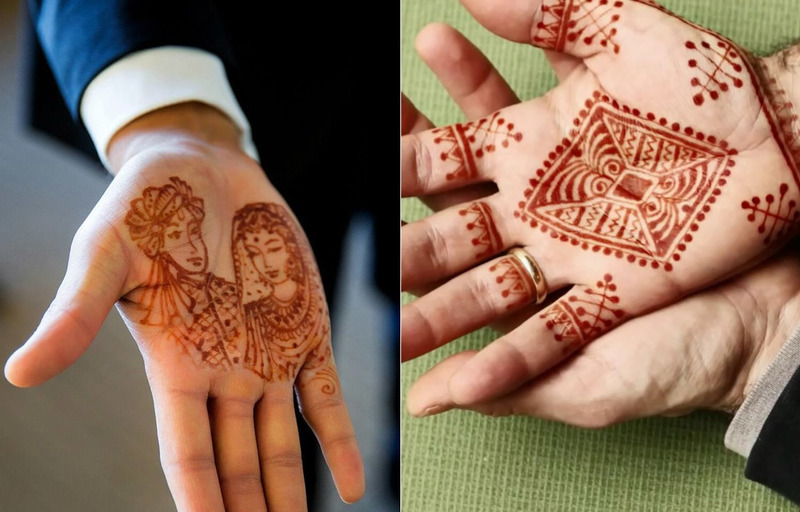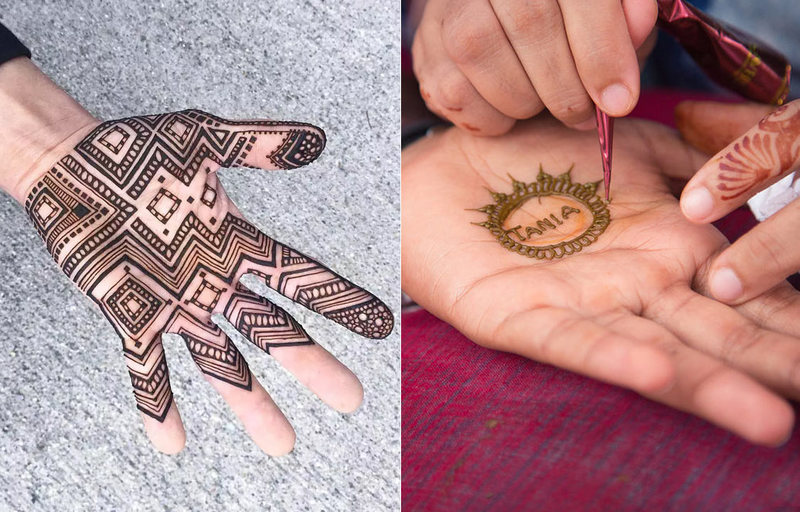 Half hand mehndis are probably the most common and experimental version of the groom mehndi. Find a style that you're comfortable with, and that perfectly signifies your relationship with your partner. The bride's name, holy idols, your version of the bride and groom, the wedding hashtag or even your initials; it's about giving it an edgy personal touch.The minimal Surya or a replica of your favourite character could be your choice of mehandi design. It's your day, live it your way!
Keep Up With Your Bride! Get A Full Hand Mehndi Design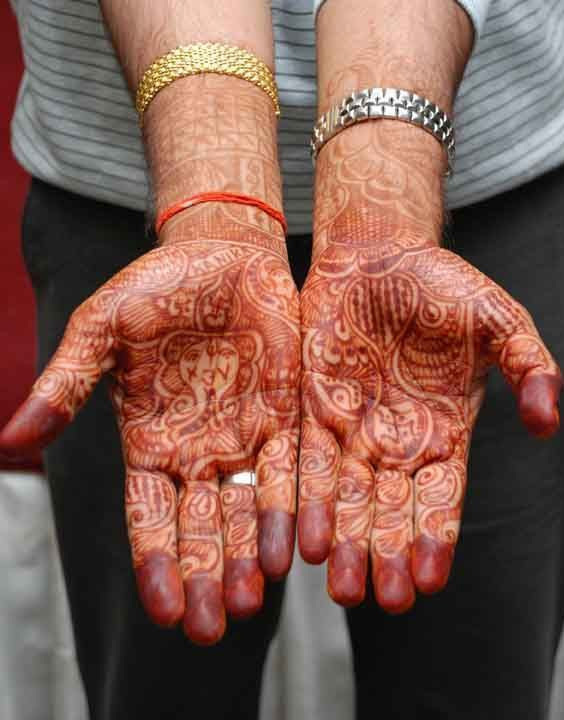 The trend for the full hand mehndi design for men is catching on, and the brides are definitely not complaining. An intricately detailed henna pattern that covers your entire palm is the perfect way to relay to the bride that you're going to stand by her every step of the way. Designs that are fun, quirky and at the same time, sober, are perfect for grooms, and won't counter that of the bride. You don't want to compete with her before you're even married, do you now?
With so many styles, patterns and options to choose from, there's no doubt that this traditional Indian art has found a place in our hearts for its elegant touch. So what are you waiting for? Go out there and perk up the regalities with some stunning wedding mehandi designs that are bound to boost your look up by several notches.