Monsoon brings in a sigh of relief after a scorching heat of summer. But, rains also tend to wet you and make you look all messy while you are out to celebrate during this season. The rainy season makes your environment beautiful with dew drops on the leaves and a breeze of cool air for which we all waited for a span of 4 months. With all becoming beautiful and breezy around, but dressing up and looking our best like always becomes much of a challenge. Heavy downpours are sure to kill the excitement of the season, especially in India, where the weather conditions tend to reach extreme conditions. Monsoon can be your chance to stand out of the crowd when it comes to style. With different types of umbrellas, this rainy season can be your chance to beat the monsoon myths about fashion. Here are some of the monsoon fashion tips to make you stand out of the crowd.
1. Add a dash of colors to your wardrobe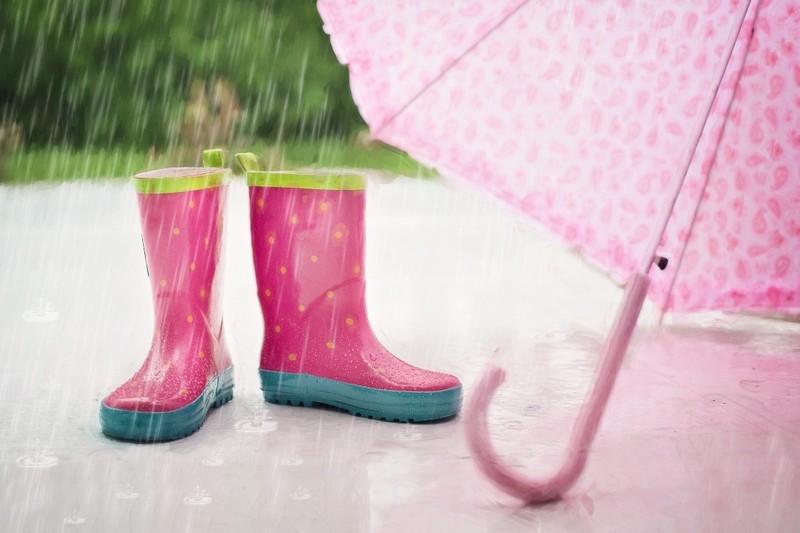 Monsoon, not only brings with it the pleasant rains but also brings along gloomy weather. Uplift your mood with pop colors. Colors like pink, blue, orange, and yellow are perfect when paired with neutrals. Color blocking is a great rainy season fashion color to nail your monsoon look. They also help you to avoid staining your clothes if you are up for a street food trail.
2. Go light, loose, and funky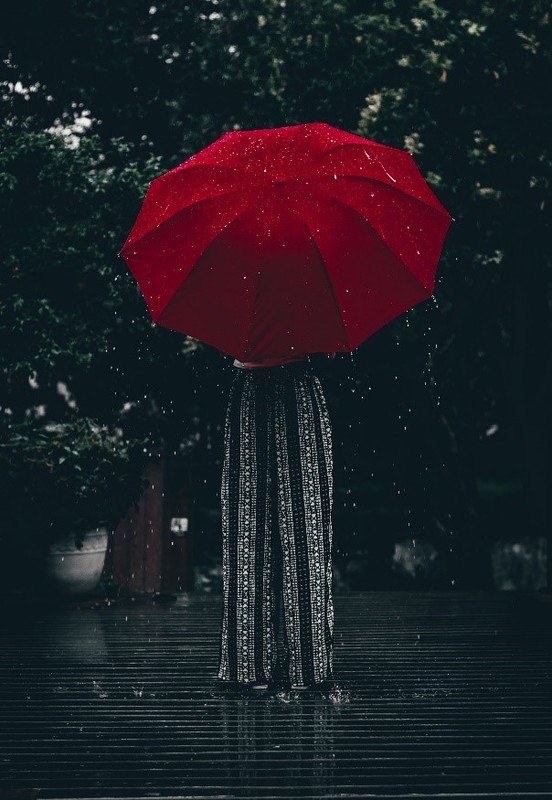 Wearing light clothes and quick-drying fabric is sure to make you look and feel ready for the upcoming rainy season. Monsoon fashion is a tricky business as the overall aim is not only to look stylish but also to save yourself from the rains, which might make you look messy if monsoon fashion is not done right. Hence, if you are planning to enjoy the rains, you must go for nylon or chiffon fabric clothes as they dry quickly. Cotton is breathable and totally lightweight, so, if you are not planning to get drenched then, cotton can be your pick. Loose fitting clothes like the midi and flared dresses are easy to pull off.
3. Skinny jeans and dark colored denims
Denims are the all-time favorite for both men and women for all seasons. So, if denims is your thing, do not compromise on it just because it is the rainy season. Go for skinny jeans, or slim fit denims, or water-repellant jeans this monsoon season. Slim fit jeans are made out of lightweight denim and spandex materials that makes it stretchy and quick-drying. So, being stretchy they make your commute easier, and quick-drying spandex can dry you off easily in this monsoon season. Water-repellant denims launched by the fashion brands these days are again one of the must-have to nail the monsoon fashion. Stretchable and quick-drying materials make these jeans a perfect addition to your rainy season clothes.
4. Tunics and capris
Tunics should be your pick for a comfortable monsoon fashion. Tunics are supposed to be loose and not snug and should be made from a light fabric. Select vibrant and dark colors to make up for the dull and gloomy weather. Wearing vibrant colors is sure to uplift your mood. Capris or shorts will also act as a perfect one for your monsoon fashion. While selecting capris, make sure they are fairly loose hence allowing them to dry quickly. Pair your vibrant tunics with capris for enjoying the rains to the fullest.
5. Accessorize for monsoon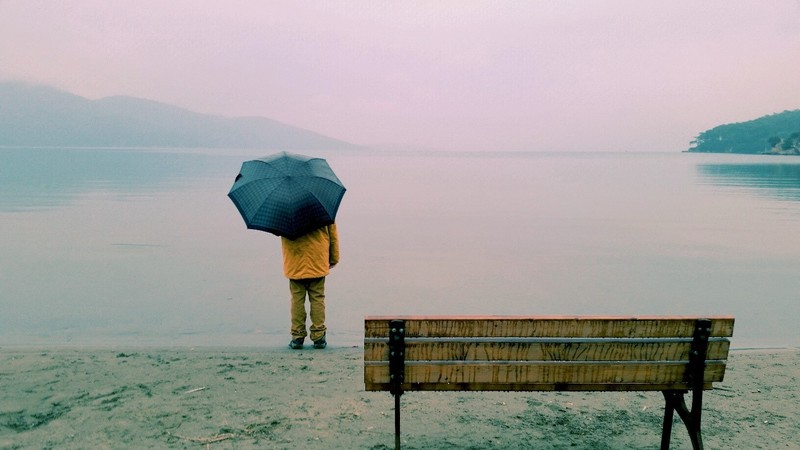 Umbrellas are the first thing that will strike you when we talk about monsoons. You can go for different types of umbrellas that will complement your wardrobe. This will not only make you stand out of the crowd but will also gather compliments for your monsoon style statement. Rainbow umbrellas will make up for the gloomy weather while the polka dot umbrellas will add to your personality, making you look chic and comfortable. If you are not a fan of showing off your umbrellas you can pick the compact foldable umbrellas which go straight into your backpack. If you like to customize your things and a bit on the creative side, then see-through umbrellas are sure to become your favorite. You can add a touch of some DIY art to show off your personality. These types of umbrellas will surely add a perfect touch to your attire.
Stylish raincoats and wind-cheaters will surely make you look ready for the rainy season and also a perfect layering to keep you away from the rains and heavy downpours.
6. Put your best foot forward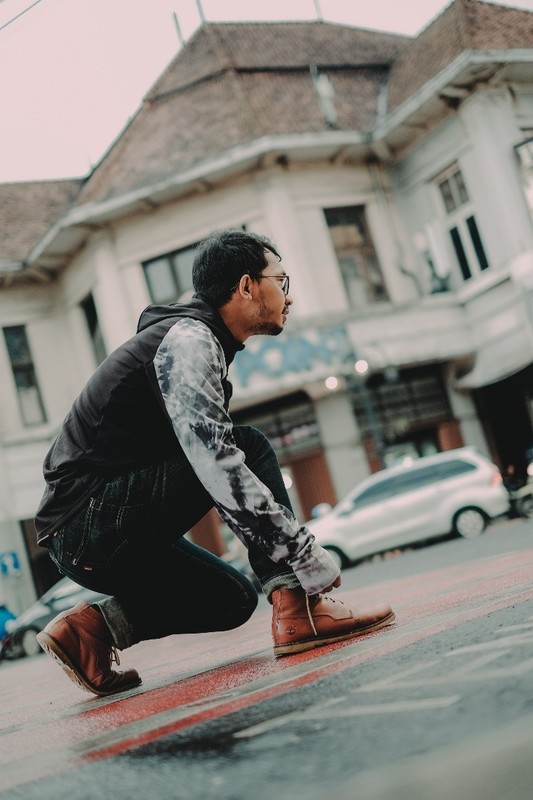 Selecting the right footwear is important, especially during the monsoons due to mud puddles and water flowing through the dirt on the roads. It is important to pick a footwear that not only offers easy on and off but is also easy to dry.
Girls and working women can go for gumboots to save their favorite dress from the mud puddles and make you look stylish, complementing your style.
Your best bet is waterproof and breathable boots. Check for shoes made with GORE-TEX material or rubber and plastic, since all of these are known to be waterproof. You can don a pair of washable all-season sneakers to keep up with your casual look.
The flip-flops are your best bet for a comfortable walk through the rains. Flip-Flops are washable and easy to wear. You can surely not wear it at work, but it is a perfect pick for casual hangouts with your friends to enjoy the rainy season. Pair it with shorts and a funky T-shirt for a laid-back monsoon look.
Floaters can also be a functional and easy option for your favorite casual look. It can be maintained easily and hence are the most suitable for the worst of monsoon conditions.
Crocs are the most recent monsoon wear that has gained popularity due to easy wearability and the holes on the top that allows breathability.
7. Beauty tips for the rainy season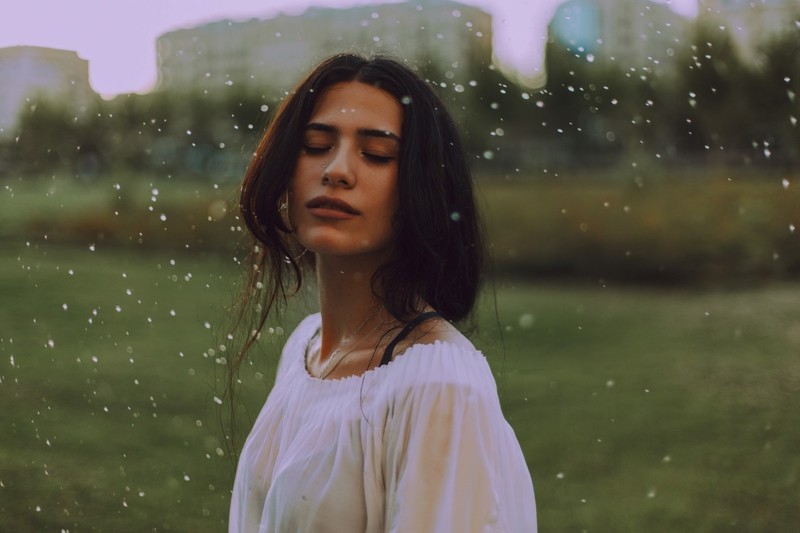 Makeup is an inseparable part of every woman's style statement. But rainy season might be a difficult time to keep it on for a longer time as the rains might take it away with it. It is, therefore, preferable to follow minimalistic makeup tips which will help you stay stylish and make you look ready.
Waterproof makeup ideas are the best techniques to keep it smart and simple and complementing your rainy season clothes. There are many brands offering the best waterproof eyeliners that will come handy for getting ready during the monsoon. They will act surely be the best way to look fresh, ready, stylish for the coming monsoon.
You can pick the best waterproof mascaras for your monsoon party at your friend's place. Look ready and stylish without losing out on the beauty of rains. There are many brands coming up with the best waterproof mascaras that you can pick for the best experience during monsoon. Traveling could be a little off, but the makeup is sure to stay even in during the rains, allowing you to sport a flirty look even while enjoying the rains.
Hairstyling is one of the most important parts of grooming ourselves to stay on-toes for the upcoming season. Monsoon is one of the seasons where hair styling becomes much more important. Hairstyling and good hair care is not only going to keep you healthy but also make you look fashion-forward.
Styling your hair as per your personality and complementing your look is one of the most important parts of looking fashionable and style-ready. Rainy season can make your hair greasy and wet and can bring bad hair days for you. Certain hairstyles for women like the Side-braided ponytail, French plaits, or some celebrity inspired look like the fishtail mermaid braids or topknot bun for maintaining your hair during monsoon. Braids are one of the best hairstyles for monsoon if you have to keep your hair in place and add to your style.
Men can sport the wet look as it not only keeps you at the top of your style game but is also an easy-to-sport look, especially during monsoons. Shaved sides is another style to major in during the monsoons. They come with different styles, and you can nail any one of them for a monsoon-ready look.
Here are some simple tips for the rainy season to follow for enjoying the monsoon season to its fullest:
1. Carrying a face wash or face-cleanser during monsoon is a must for avoiding oily skin. The humidity in the air during monsoon turns your face oily. Keeping your skin hydrated will help you look fresh and ready for the perfect start of your workday.
2. Humidity in the air turns your skin oily and also makes your hair feel greasy. Hence, it is important to take good care of your hair, since it will keep you away from greasy and bad hair days. Using your shampoo and conditioner is a good way to keep your hair healthy. Overusing the shampoo and conditioner might also lead to problems.
3. Beard grooming is yet another thing to consider in the monsoon. One simple tip for the rainy season to take care of your beard is to keep it completely dry and avoid infections due to moisture accumulation. Using a mild cleanser might come handy for doing things like this. It is preferable to keep the beard length short and well-trimmed for easy maintenance and well-shaped.
Image credits: The copyrights of the images used in this post belong to their respective owners. The credits where known are specified under the image - if you're the owner of an image and want it removed, please contact us.