Are you a true saree aficionado? If you are, then you ought to know the latest trends of the saree world. Even if you don't , no fret dudette! Just read on and find out all about latest neck designs and blouse sleeves design!
According to the fashion gurus of Gen-Y, the details of every piece of an ensemble are as important as the ensemble itself. For example, getting the neck right or your sleeves on point is just as important as ensuring you pick the right fit – we couldn't agree more!
Latest neck designs ensure you stay in line with current trends and also whatever suits your body best. Along with the necklines, current and trending blouse sleeves design also play a vital role in fetching you those extra compliments no matter where you go.
Allow us to save you the effort on multiple google searches about what's in and what's not with our list of trendy neck designs and blouse designs.
Find The Blouse Neck Pattern That Is Cut Out Just For You!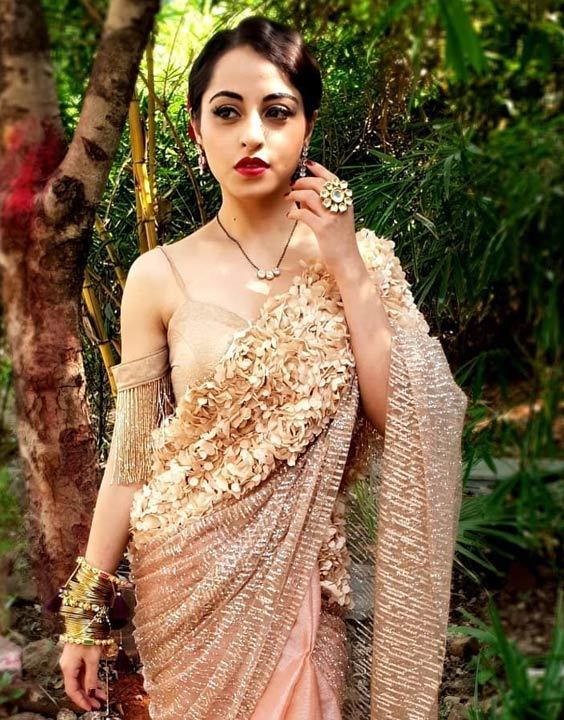 Choosing from an array of blouse neck pattern is a task worth accomplishing only when you find what you're looking for.
From necklines that go way above your collarbone, to ones that sit perfectly above your bust; buying becomes simpler when you know what works best for your body type.
With fashion evolving every day, one can see a plethora of latest neck designs at the click of a button, and also buy continuing down to the end of our list created just for you!
Highneck Blouse For Flaunting Your Long Neck!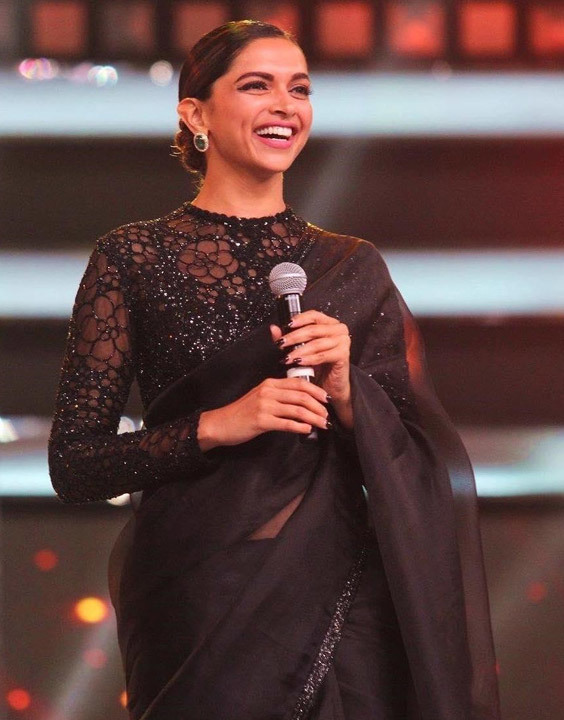 For women with taller, sleeker necks, highneck is the best pick. It covers just the right amount of neck while also giving your face a more defined look.
Celebrities like Deepika Padukone and Sonam Kapoor are often seen sporting high neck blouses with their on-point designer sarees.
Style tip– If you're looking for the right kind of jewellery for this one, we say ditch the neck pieces and go ahead with dangler earrings for the best look.
Lowneck Blouse For The Bold n' Beautiful!
The best thing a woman can wear is confidence. The second best thing? Curves.
Flaunt your curves with a lowneck blouse and win everyone's attention by doing nothing but being your best self. Throw your consciousness out the window and boldly step into the party with your A-game.
Style tip-  Choker necklaces and a small pair of earrings go great with this kind of neckline, so make sure you give it a shot the next time you step out for a function.
Boat Neck Blouse Pattern To Stand Out In The Crowd!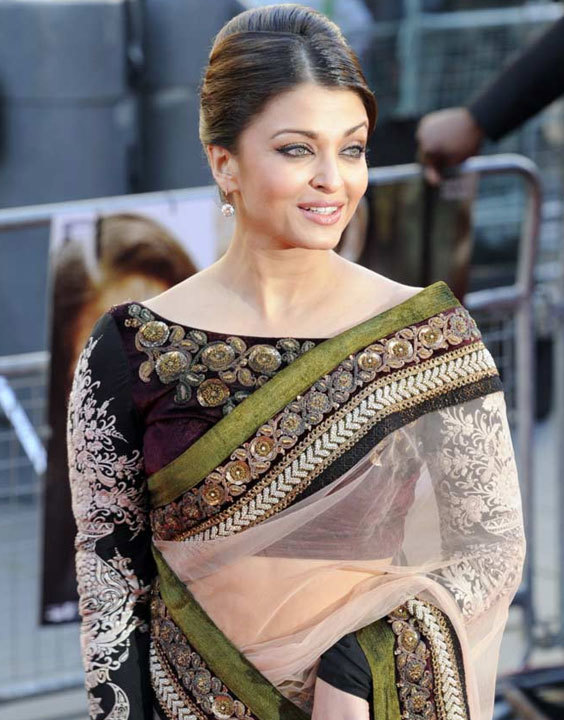 Boat necks are the perfect balance between a cold shoulder blouse and a regular shoulder blouse. Isn't balance what everyone in fashion looks for anyway?
Boat neck blouse pattern best works on women with narrow shoulders.It looks equally good on broad shoulders however it might make broad shoulders look a little more broader sometimes.
Style tip-  A pair of elegant drop-downs is all you need for a pretty and posh look!
Collar Blouse Design For The Boss Babe!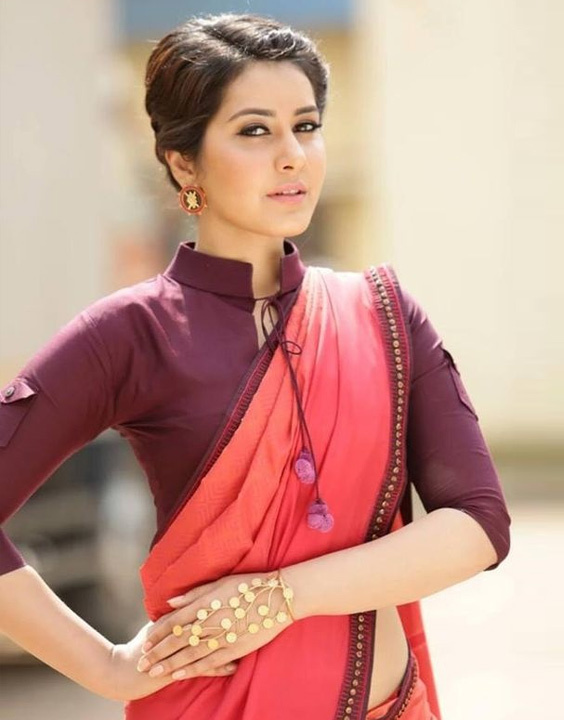 Often seen on the late superstar cum fashion queen Sridevi, collar blouse design is a sophisticated take on the regular blouse..
Women with a diamond face tend to can carry a collar blouse better,not that it's not good on other ladies.
Style tip- Traditional studs or anything that's not too long would really complement the collared neck.
Relive The Classics With A Round Neck Blouse Design!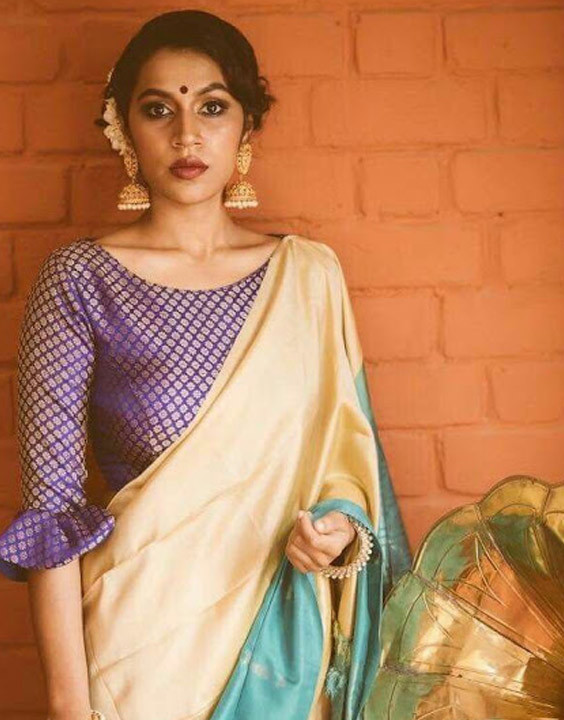 Trends come and go, and then there are some that never really stopped being trendy. For example, the round neck blouse design.
This one's a hit that makes you look like you've taken a trip down the hall of fame. We have all seen this blouse design on a lot of our favourite B-town veterans, so it's time we brought it back in our own way.
Style tip– Keep it simple and classy if you go for round neck blouse design, a pair of jhumkas is all you need!
Full Neck Blouse Designs For The Modern Woman!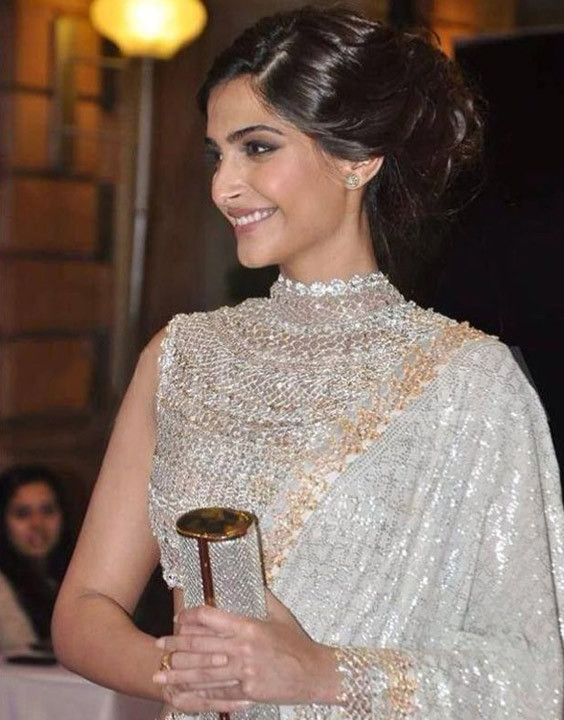 Women today need something that screams "less is more" the minute they wear it. Meaning, they want to strike a balance between too much and too little. Not all women want to or like to show a lot of skin.
This is where full neck blouse designs come in. Wear your full neck blouse with a perfectly sleek drape.
Style tip– Forget the necklace and stick to wearing a statement maang tikka and matching stud earrings.
Popular Blouse Sleeves Design Every Woman Loves!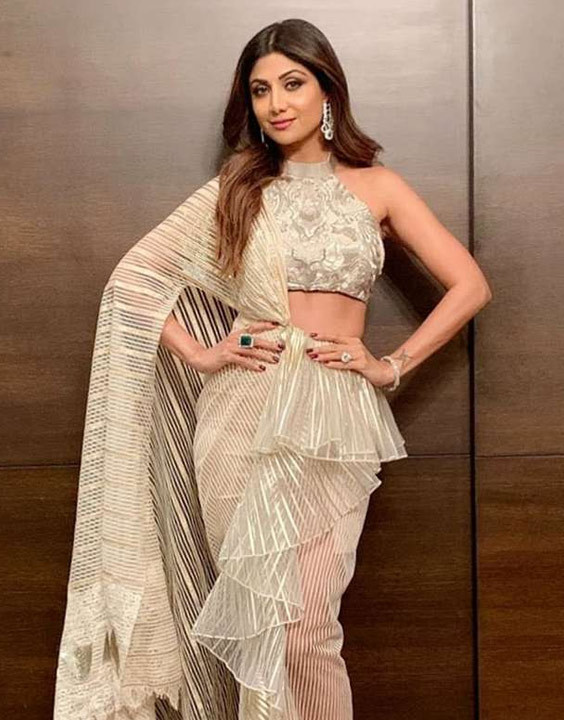 With the right sleeves for your body type and occasion, there is absolutely nothing you cannot conquer when you enter a room full of people.
Sleeves define your entire outfit and with much reason!
Read on to find out which are the trendiest blouse sleeves design you can adorn for your next festivity.
Wear an Off Shoulder Saree Blouse & Be A Desi Diva!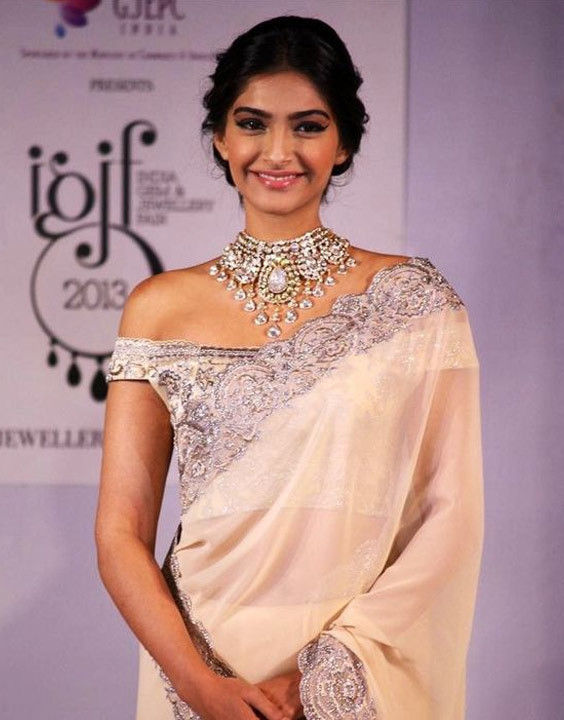 You may have seen off shoulders being sported with a pair of jeans or a pair of shorts, but off shoulder saree  blouse is a thing of the present.
We don't see this style going out of trend anytime soon, so it's safe to say that it won't just stay unused at the back of your closet.
Style tip- Heavy and chunky jewellery looks best when paired with this blouse sleeves design.
Cold Shoulder Blouse Design – No Fuss At All!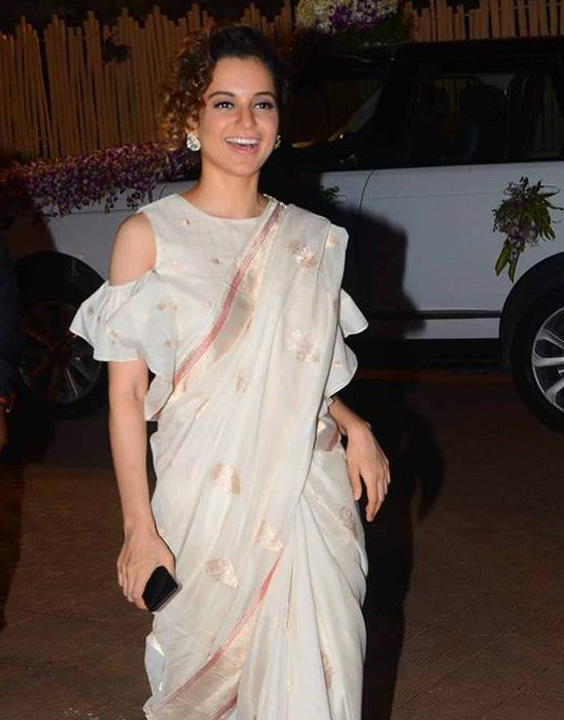 For everyone who despises off shoulder sleeves, cold shoulder blouse design is the answer. Why? Because it is comparatively fuss free, and it does not require one to wear a seamless bra underneath.
Yes, cold shoulders are the perfect way to add an extra oomph to your blouse. It is merely a cut out on your shoulder, and continues to have covered sleeves thereafter.
Style tip- Get the right type of hoops to go with this style and add a modern touch to your look.
Sleeveless Blouse Design Fit For A Rule-Breaker!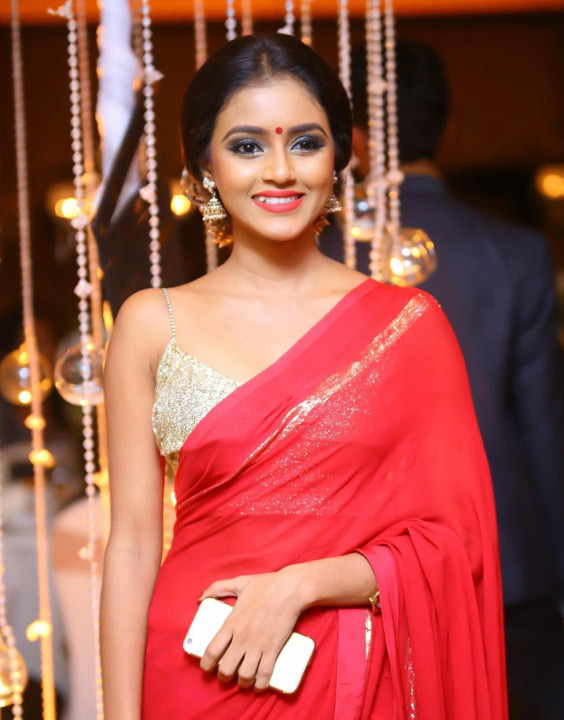 Sleeveless blouse design are perfect for women who don't want anything to do with tight and itchy sleeves. If you think sleeveless blouses are only for skinny women then you've got it all wrong. As long as you wear it with confidence, nothing else matters.
This one will certainly take a few years off your age. It's modern, sexy and stylish!
Style tip– Layered necklaces would give this ensemble a finished look and so would a pair of shoulder brushers, preferably with tassels!
Cover Up With A Full Sleeve Blouse Design!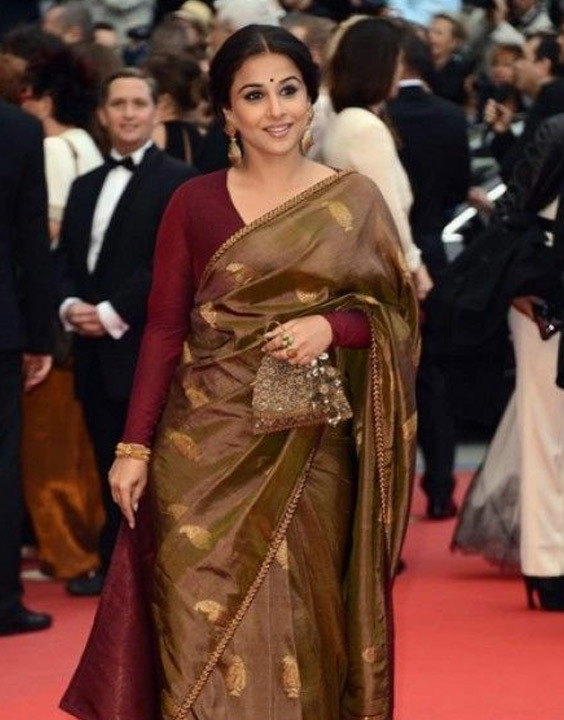 Indian women have always been the ones to experiment with their sarees when it comes to rapidly changing trends and new ideas. One such style is the full sleeve blouse design.
This can be seen majorly during formal events, but they have recently taken a festive, modern twist; thanks to modern designers. Full sleeve blouse design works on every single body type and that is the beauty of it.
Style tip– Match your saree with the right pair of accessories, and don't forget the infamous maang tika.
3 4 Sleeve Saree Blouse Designs- Sexy Cousin To Full Sleeves!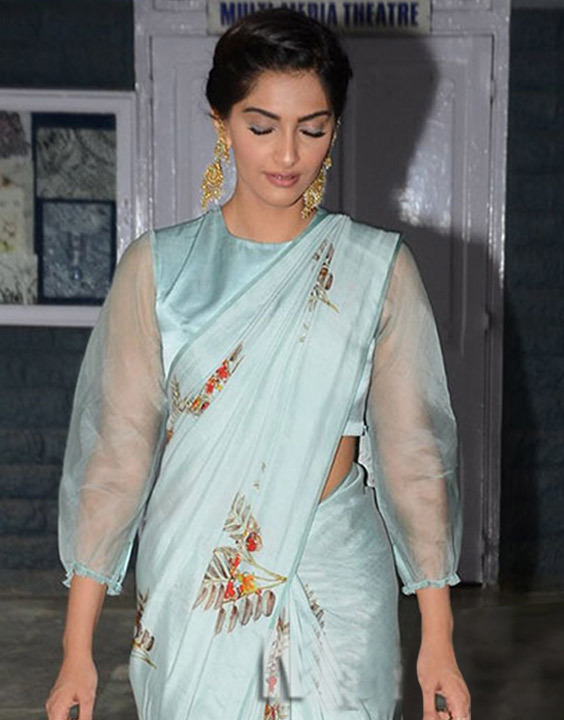 If full sleeve blouses are not your thing, then 3 4 sleeve saree blouse designs can rescue you from the dilemma.
Suitable for everyone, this blouse style can have multiple styles in itself like embroidered sleeves and studded armholes. Round necklines are the best when paired with this sleeve style.
Style tip– A traditional haar would look wonderful when added to this ensemble.
Half Sleeve Blouse – Live A Cliché In Style.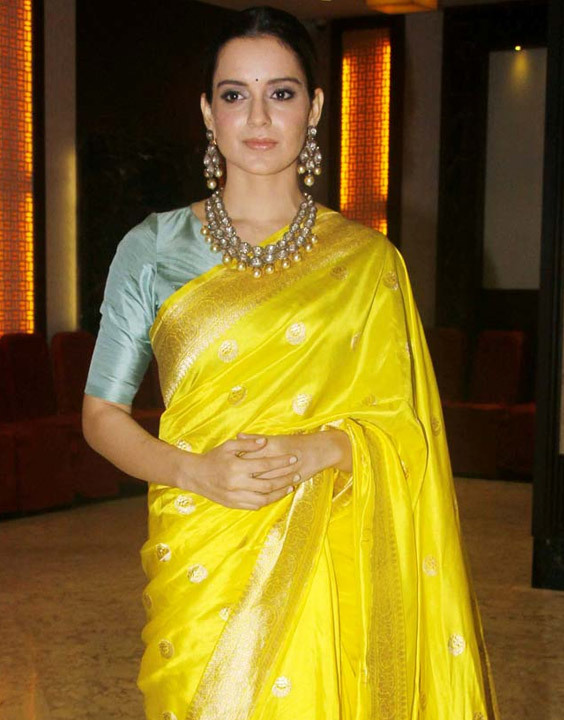 Who doesn't like anything with half sleeves? It is the easiest blouse style to carry, and we have all worn it at least once in our lives.
When no other option seems appealing, half sleeve blouse is the safest way out. The tighter the sleeves, the better.
Style tip–  Balance is key, if you're accessorising with a heavy set of necklace and earrings then keep your hands bare or just wear a statement ring to match.
Puff Sleeve Saree Blouse- A Retro Recap!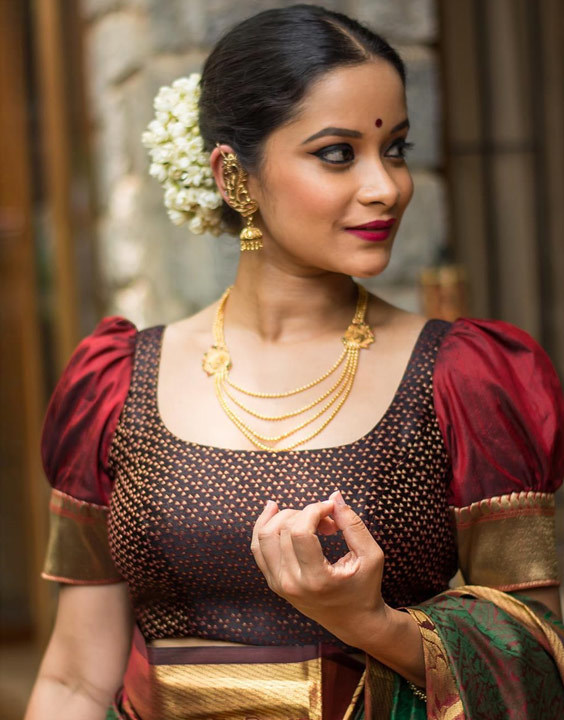 The 80s and the 90s are known to have had the funkiest fashion trends and even funkier styling. So, it is no wonder that puff sleeve saree blouse was a part of the eclecticism.
Seen in a lot of movies from this time, puff sleeve blouses were nothing less than a statement.
This style is made especially for people who live for old word aesthetics and charm. It gives a curve to blocky shoulders and results in a feminine visage.
Style tip– Bring back old times with an oversized bindi and simple jewellery.
Now that we have taken a look at all the latest neck designs as well as blouse designs available to experiment with, it's time you focus more than just the drape of your saree.
After all, trends come and go but your style is here to stay forever; make sure you choose wisely!
Image credits: The copyrights of the images used in this post belong to their respective owners. The credits where known are specified under the image - if you're the owner of an image and want it removed, please contact us.