"Irrespective of our profession, we are all continually trying to sell ourselves, and the perfect outfit to do that in, is a suit!"
Choosing a suit can be nightmarish especially when there are so many types of suits for men.
The key to finding the perfect mens suit is paying attention to the fine tailoring, there's nothing better than a suit that's tailored only for you! Besides being a fine fit, the suit should also fit the mood of the event.
There's a lot more to a suit than it's make & fabric, it can literally change your fortune!
So grab onto a pen and paper –  walk your way into perfecting the suit game.
Types Of Suits For Men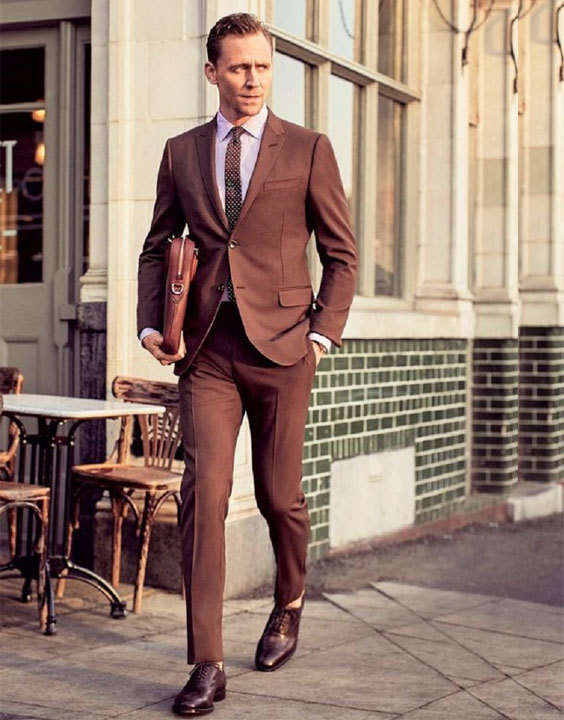 The world of mens suits can be tricky and complicated but you don't have to worry we'll make choosing the best suits easier! With a little bit of help you'll soon be a suit connoisseur.
Just never forget there's a suit for every mood & everybody – if you don't find what you want you get it tailored!
It's time to Suit Up!
Lounge Suit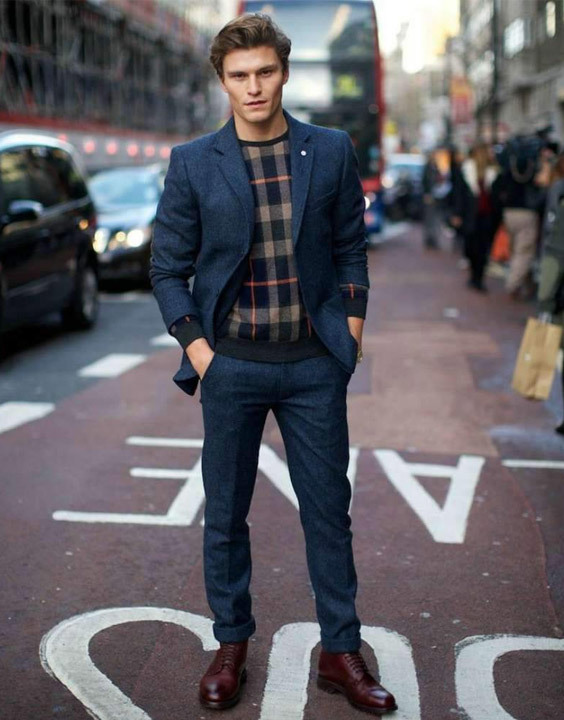 Stylish and comfortable, this suit makes for a well dressed chic man! A two-piece suit, woven out of the same fabric,  lounge suit is a popular choice with young men. It's formal thus perfect for a 'go getter on the job' yet it's fancy enough to be 'dapper on a date'. No other casual suits for men can achieve what this suit can!
A classic black suit for men is a go to, men know it won't fault them. An equally dashing  alternative, blue suit makes for a great dinner suit. If you're experimental, mixing colors and prints is a trend you'd love!
#OOTD TIP-  A solid blue suit paired with a checkered sweater and brown oxfords will ease your way into a meeting. Get rid of the jacket and you're set for a night of pubbing with the boys.
Mandarin Suit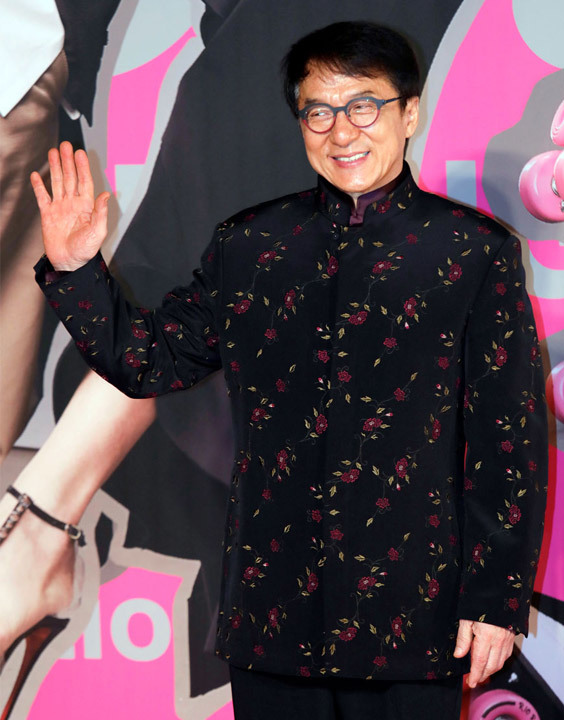 When pretty much all suits are just a little shy of being each other's clones with similar cuts & stitches, the Mandarin Suit with it's unique round collar is a standout. This timeless elegant piece has been a favorite with Asian royalty, Mafia and fashion-forward men in general.
This suit can make you look like a million bucks for a lot less. It's fine make and crisp finish scream money! The Mandarin has even found patrons in the likes of Jackie chan &  Saif Ali Khan.
#OOTD TIP – A black floral print mandarin jacket, black pants, black oxford shoes & a neat silver watch. For a statement look replace the black jacket with a muddy pink one.
Blazer Suit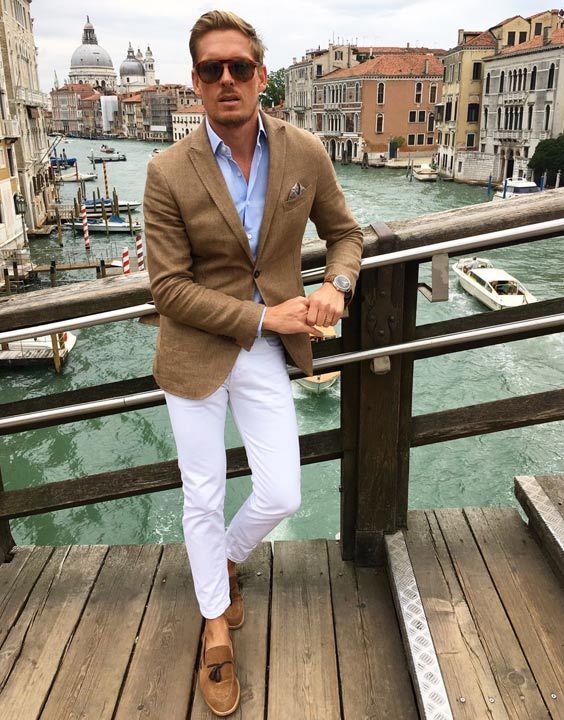 Blazer suit is a step down from quintessential formal suits. Blazer suits don't have to and seldomly match trousers, they are casual, cool, laid back yet super chic, naturally a favorite with men whenever the invite says: Formal!
They are fit for sports events as well as evenings out with friends. A brown blazer is a super popular choice and there's a multiple ways you can style it.
#OOTD TIP – A deep maroon or posh beige blazer, gray pants or white jeans, black oxfords or beige espadrilles, a black or brown belt and you have two equally handsome looks.
Zoot Suit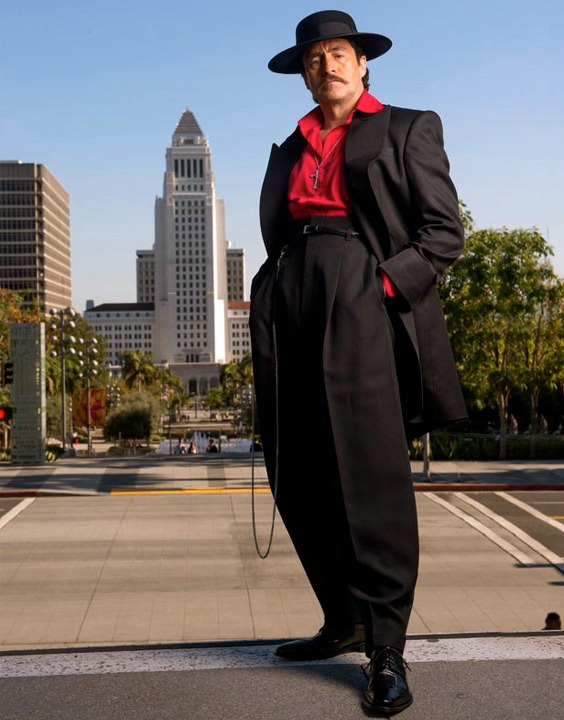 Popularized by Afro-American Jazz singers, these suits traditionally comprised of a knee long jacket and baggy high waist trousers.
But thank god for fashion evolution! The modern zoot suit with shoulder pads and straight pants is not loose & shabby like its retro counterpart. This quirky suit is not for everyone and only somebody who's confident or mad enough can pull this off!
#OOTD TIP –  Let's get retro! We suggest a vintage brown suit with a crisp blue shirt and dark brown oxfords. For a traditional look – an all black zoot, hat, and low hanging waist chain.
Wedding Suits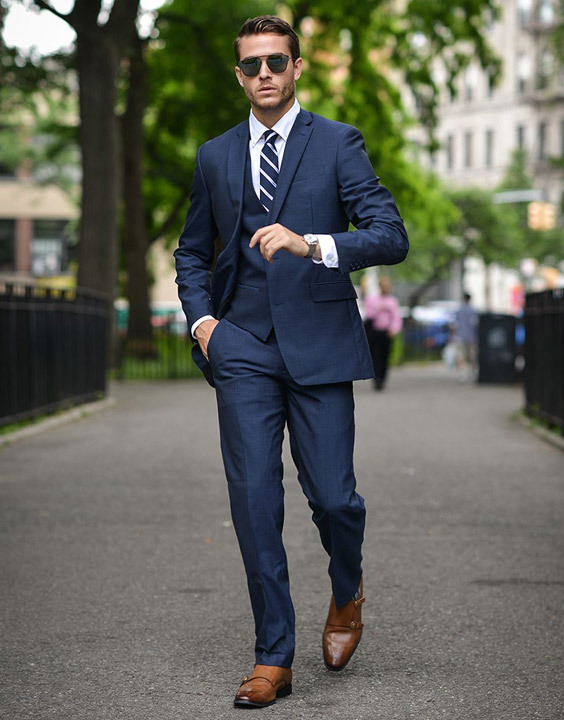 With wedding season in a full swing, men everywhere are on a suit hunt! It doesn't matter if you're the groom or friend of a groom, if you're looking for a suit, this is just for you!
Fashion is loosening its rules knot & there is now ample room for experimenting even when it comes to wedding suits. Matte suits made from soft linens, cotton and summer wool frescos  work really well for sunny days. Whereas warm 3 piece and flannel suits are better for winter moon weddings.
There's certainly many options, read on and learn about some of the most popular wedding suits!
Double breasted suit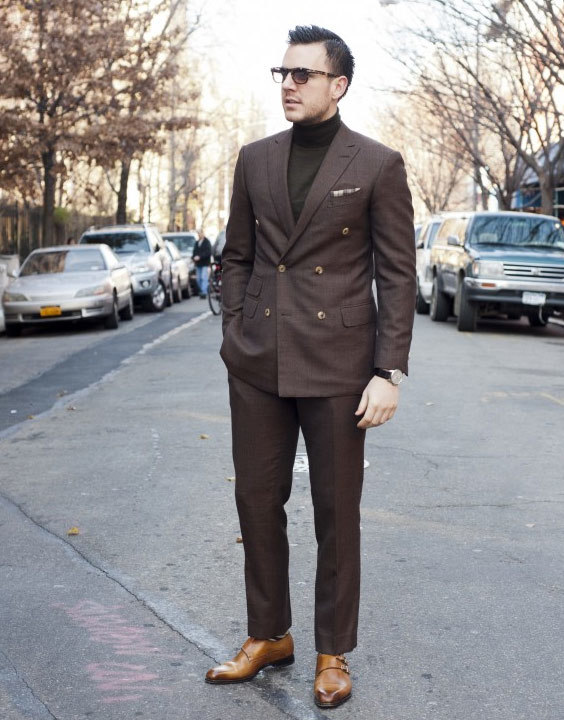 The double breasted suit is a must-have for all your formal needs. The overlapping front closure makes for a very sophisticated exterior and distinguishes this suit from the rest.
If any suit can capture timeless elegance then this has to be it! Perfect for a quaint country wedding.
#OOTD TIP – Pair a black turtleneck with a chocolate brown double-breasted jacket and trouser. Wear a pair of brown oxfords, nerdy glasses, and a vintage leather watch!
3 Piece suit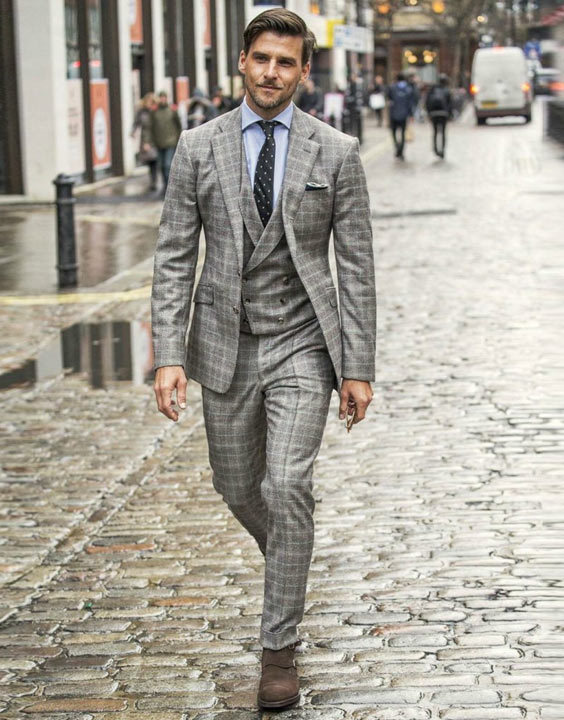 Things are better when they come in threes & it is nothing different when you talk about 3 piece suits! This suit can easily get you on the best dressed list at the wedding, just remember 3 golden rules,
– It should be tailored to fit you like butter!
-There should be enough room to button the jacket while you have the waistcoat on.
-Stay away from experimenting, it's a wedding – stick to navy, charcoal or light gray.
#OOTD TIP –  Keep it elegant in a top to bottom unicolor suit. A gray checkered suit with sky blue shirt, dusty brown shoes and printed tie for some fun!
Tuxedo!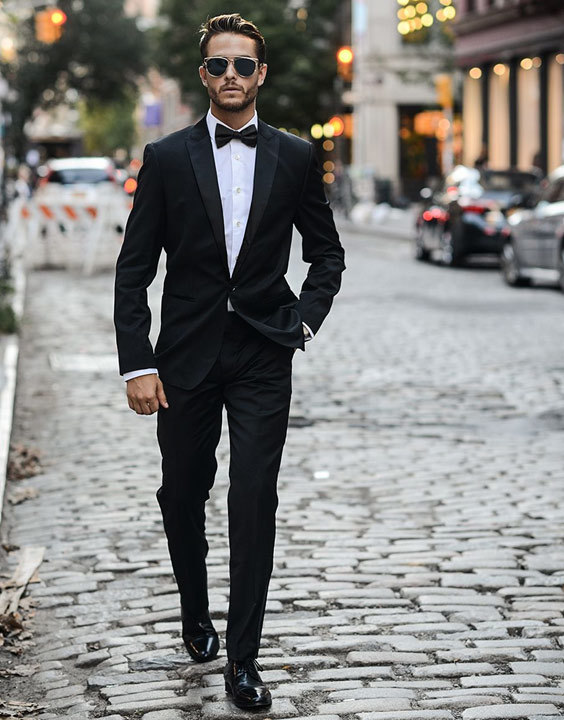 No need to get your Bp high looking at 'Black Tie'- printed on the wedding invite! Sway in a suave tuxedo like it's nobody's business! Out of all the slim-fit suits, the tuxedo takes the cake.
For an expensive look choose a dark tux made of silk –  that's pretty much a thumb rule while picking a tuxedo for men! Black tie events only demand for the black color is a myth. You can experiment with browns, greens, maroons, or blues. If it's dark it will work.
#OOTD TIP –  A traditional black tux and white shirt. A bow-tie, a dress watch, statement cuff links and a shiny black moccasins. Don't forget the cummerbund- pay respect to this masterpiece.
Every guy even Tom Ford was once a suit virgin!
Finding a suit that suits you is a skill that's learned with practice and of course, a series of fashion fails!
Just keep in mind the fit, the occasion, the color, and the fabric then nobody can stop you from looking 007 cool!  
Now that you know all that you needed to know about men's suits,  what are you waiting for? Go on and spread that gentlemanly charm!
Image credits: The copyrights of the images used in this post belong to their respective owners. The credits where known are specified under the image - if you're the owner of an image and want it removed, please contact us.