You'd love to say goodbye in style, wouldn't you? A farewell dress code in school and college is usually a saree the last time we checked! It makes sense then to choose a saree for farewell!
Straighten out your closet, iron out your sarees, unclasp your treasured jewelry box, and create a saree look so smashing, that you'll make several heads turn.
Read up to know what could be the best saree for farewell that you could wear on the big occasion!
Sarees for college farewell- Put Your Elegant Foot Forward!
A Halter Farewell Party Dress That'll Make Everyone Halt and Stare!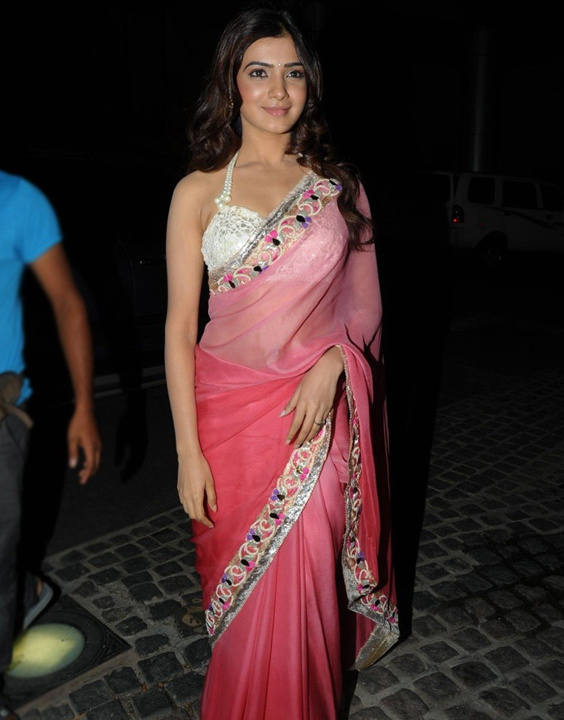 A bikini blouse might be a little too daring a pick for a college farewell, but we're not saying that being bold is unacceptable! Pick a halter blouse to go with a delicate saree, and you'd be sorted. Take Samantha Prabhu for instance. Her beaded halter blouse looks pretty hot when combined with a charming silk or crepe saree.
Add Bright Lights To Your Look!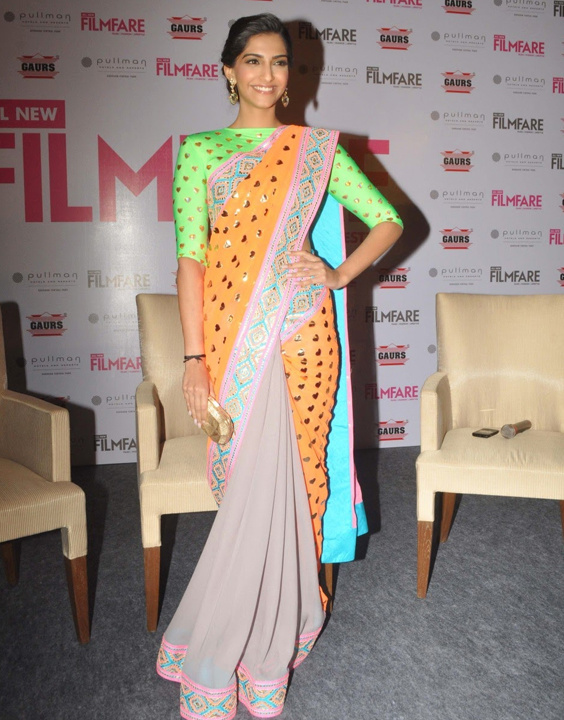 Sonam Kapoor's all-neon saree is a trailblazing! Pulling off something like this is not easy, but we urge you to keep up with the latest saree trends. If not neon, choose fresh colors on this significant day so that you can shine when you bid goodbye to your college mates.
Cool Tip- For a touch of sophistication and refined saree look, a full-sleeve blouse is what you need!   
Accessorize, Please! Learn how to accessorize a saree for farewell!
1.Farewell Saree Ideas Are Incomplete Without The Chunky Choker!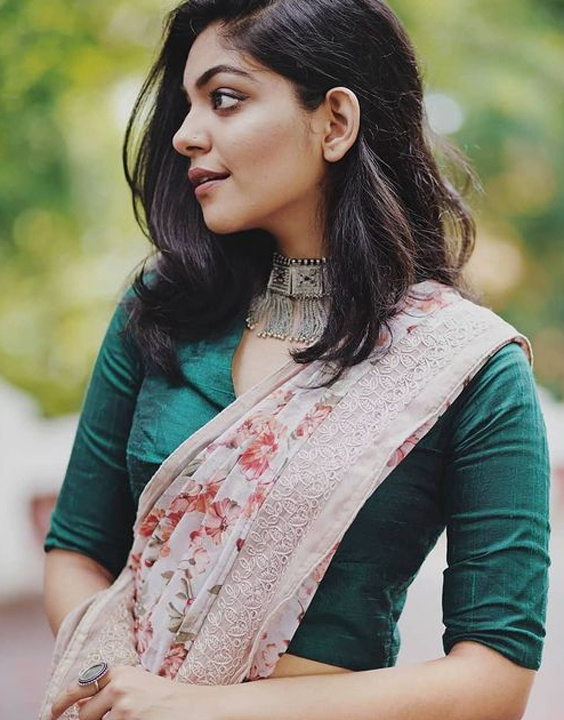 Keep it minimal guys! Junk jewelry can be a funky choice to go with your saree. A detailed choker would be a cool add-on!
2. Girlicious Gajra- The Newest Take On Farewell Hairstyles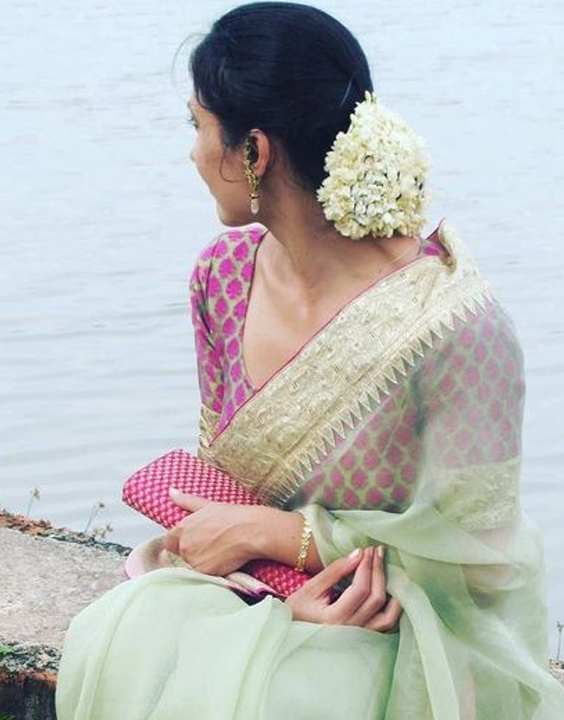 The gajra looks can embellish your hair style on saree! You might have seen your mum wear the gorgeous gajra and look totally rad! It's your turn now to try this beautiful hair ornament. Try a gajra bun with a lovely cotton saree and minimal jewelry – you'll be sure to look the best in the crowd!  
Saree for farewell party in college- Something For The Young Ladies!
Two Powerful Colors That'll Make Your Farewell Saree Stand Out!
The All-Black Saree look-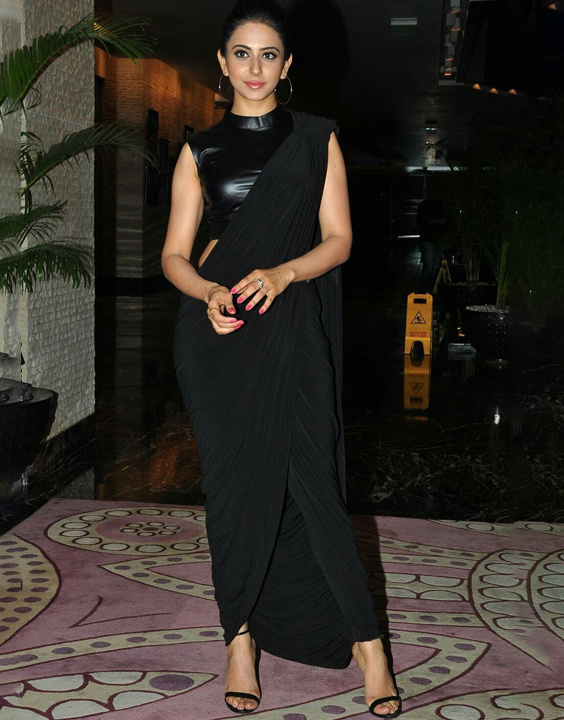 If it's a college after-party, you need to look like diva! A conventional saree won't just cut it! When you think of unusual farewell party ideas, Rakul Preet's all-black saree would definitely top the list! Try a slinky, easy-wrap saree similar to Rakul Preet's style and pair it with a pair of strappy heels.
To bring out the best in your black saree makeup should be minimal! A light shade of pink and subtle eyeshadow should be a nice touch!
This One Is Not A Mellow- Yellow Saree For Farewell!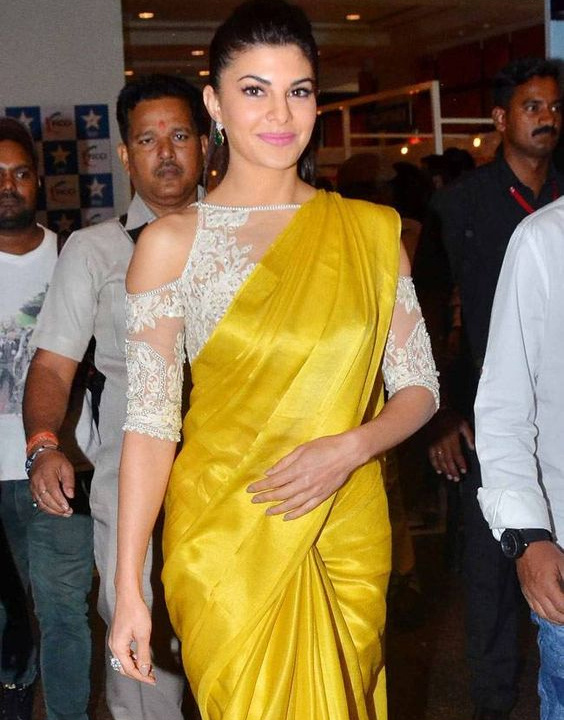 You must choose a stand-out saree blouse designs for farewell! Think a lace, cut-out blouse match with a radiant yellow saree! If you can't picture it immediately, here's a photo of Jacqueline Fernandez looking ravishing in a yellow, satin saree! Try channeling this look, wear light pearls and look your elegant best at the farewell.
Sarees For Farewell Of Class 12 That You Must Check Out!
A Simple Saree Look Might Just Be Your Thing!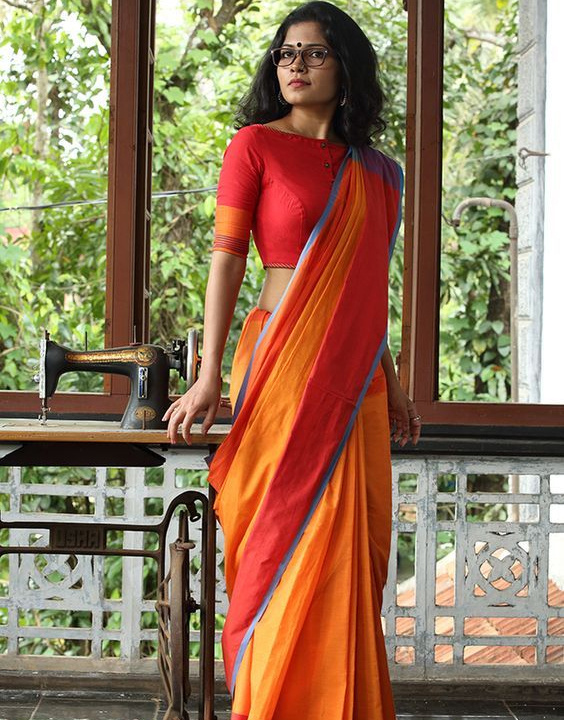 When you're figuring what to wear on school farewell, you might want give the sparkle and heavy adornments a miss! Drape a cotton, handloom saree which is a blend of simplicity and great fashion!
Among other farewell saree ideas, this may seem a little simple, but you can always jazz up  cotton sarees if you choose these in vibrant colors. Red, orange, yellow, bright green- take your pick!
Sarees For Teenagers That Combine The Magic of Red and Black!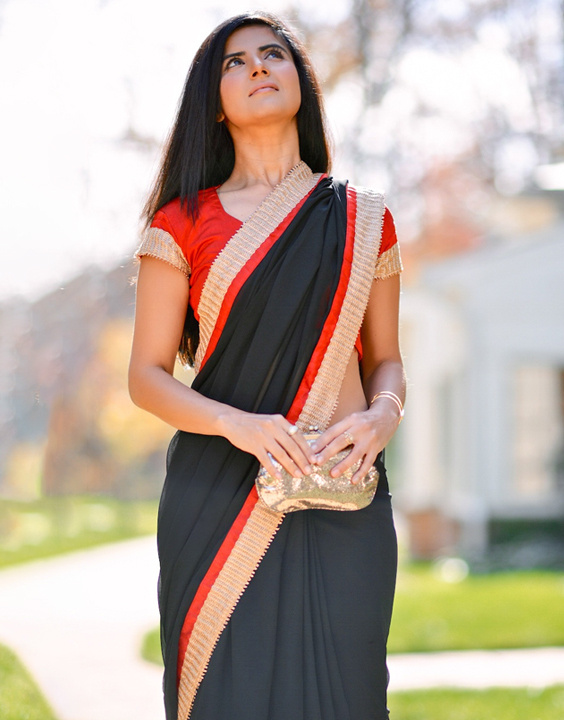 When you're choosing a simple saree for farewell, a little gold just on the border won't hurt! A black saree in contrast with a red blouse can look absolutely stunning when styled together effectively. Add a simple clutch to give your saree look an elegant finish!
The Ideal Saree For School Farewell Party! The Best Farewell dress For A Girl!
Getting Floral Ideas For Farewell Party In School?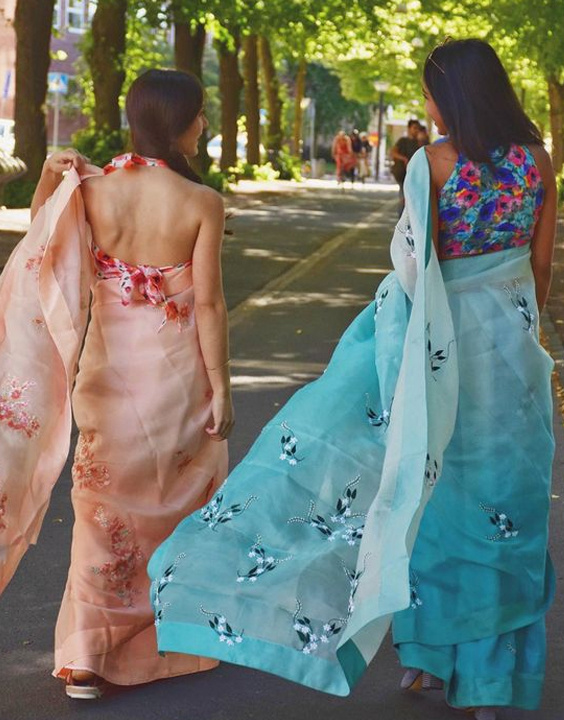 We'll choose sarees any day over dresses for farewell party in school! Floral sarees could be perfect for the occasion, as floral prints always add the necessary color and punch to every attire! A floral blouse with a light, embroidered saree could be a nice choice!  
Latest Style Of Wearing Saree For School Farewell Party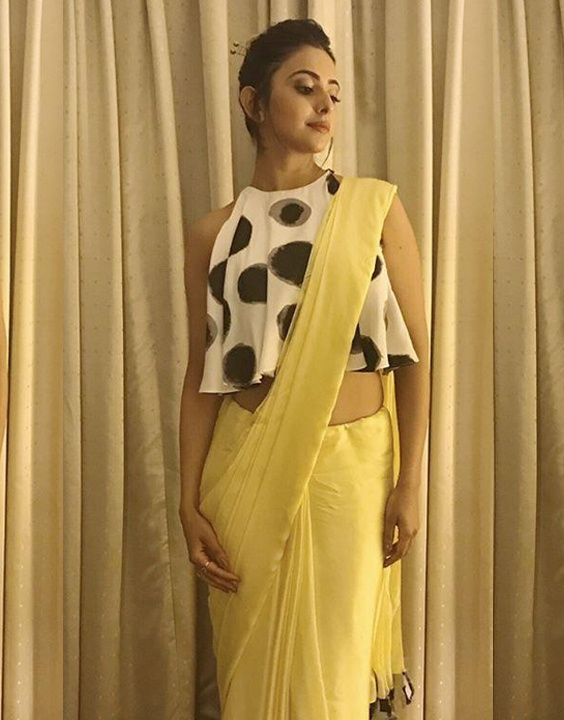 Learn how to wear a saree for farewell party in the simplest way possible! Pick a nice, flared blouse. Probably a polka-dot blouse might work. Drape the saree in a way to show of the blouse as much as possible. Keep the pallu section slim and tie your hair up in a neat bun. That's it! You're ready to rock n roll!
Accessorize Your Farewell Party Dress To Glam-Up On The Occasion!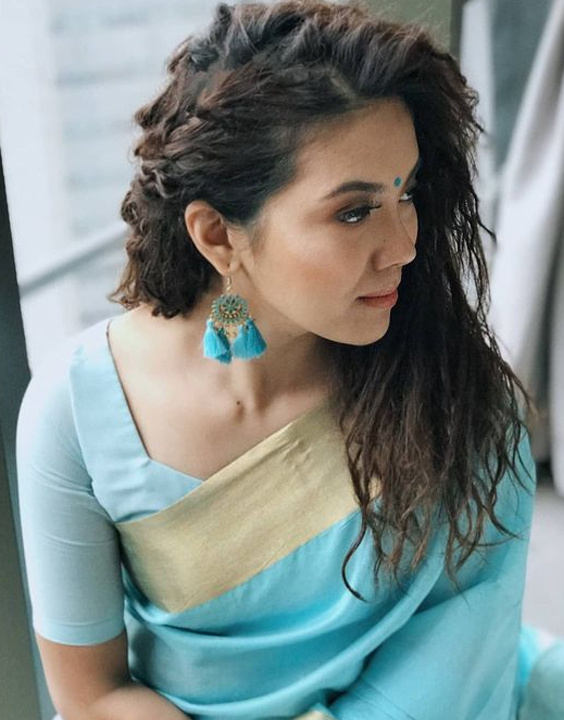 We're hope you're thinking about the accessories you could match with your sarees. Tassel earrings look funky, and young girls can certainly pull off the saree with a dream-catcher earring! It's worth a try at least!
If you're not at ease with your hair tied up in a bun, you could try hairstyles for farewell party, that'll let your locks loose! Keep your hair to one side and let or just let them be! If you stay au natural, you'll carry anything beautifully!
Image credits: The copyrights of the images used in this post belong to their respective owners. The credits where known are specified under the image - if you're the owner of an image and want it removed, please contact us.