"Instead of saying "I had a bad date and I feel miserable and lonely," one can simply paste the "Forever Alone" character."
― Limor Shifman
Social media can be a weird, argumentative and energy-consuming space at times. While the darker side of the coin isn't lost on us, lighthearted and fun-spirited meme culture is one bright corner of the net that you, us & everyone else is obsessed with!
Indian meme culture specifically, is as witty, clever and chuckle-inducing this year, with so many of us sharing our thoughts and spending extra time in front of our screens. There have obviously been some recent gems and classic memes that we all know & love – and where is else a meme most at home & in-habitat than a chic and cosy t-shirt?
One of the most defining and iconic duos of the at-home 2020 era – a soft, ultra cozy t-shirt and an internet meme that'll incite a giggle long after its been seen! Here's a look at some light-hearted, popular Indian memes and our Bewakoof t-shirt interpretations of them:
Rasode Mein Kaun Tha:
Ahem, when talented @yashrajmukhate lent a spunky beat to Kokilaben's viral video – a hilarious snippet from a typical Indian soap, it blew up into a full-blown meme that had us all chuckling for an internet moment. We of course had to give it a massive shout out and commemorate this one a t-shirt. Also – Tum thi, main thi, kaun tha? *Cue a fit of chuckles*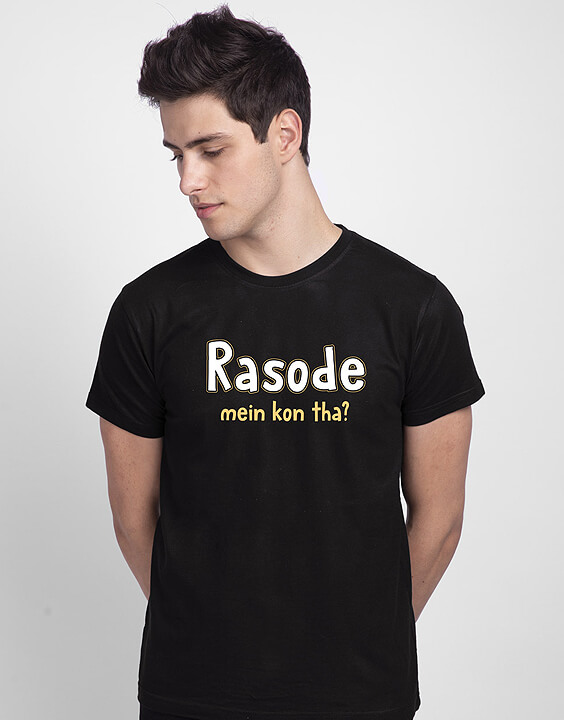 Bulati Hai:
If you're interested in this sort of thing, we highly recommend you to read up on the hilarious V-day origins of the 'Bulati hai magar jane ka nahi' meme-fest that took socials by storm around 2020. Sometime around February, even tweets from various countries began to go viral on phrases to use to avoid doing something or avoid people & situations. For Indian internet netizens, it's the 'bulati hai…' meme. Check out our hilarious take on this running joke for chasing away those study-time blues!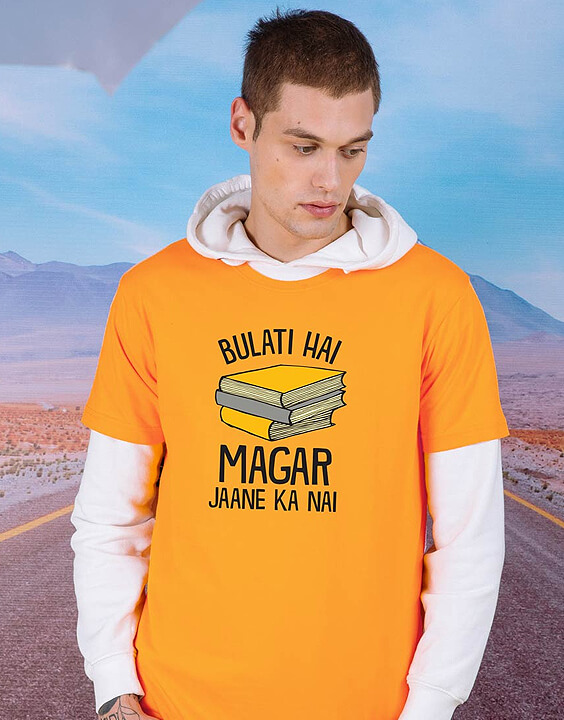 Binod:
This is one meme that is as laughter-inducing as it is random. As recently as August 2020, a youtube comment translated to a viral meme in India called 'Binod'. Seriously (not) speaking, if you have left a random 'Binod' in a social media comment section – you have lived your internet life to the fullest! Add some random humor to your wardrobe with these full sleeve t-shirts for men & live it up even more in our 'Binod' inspired tee.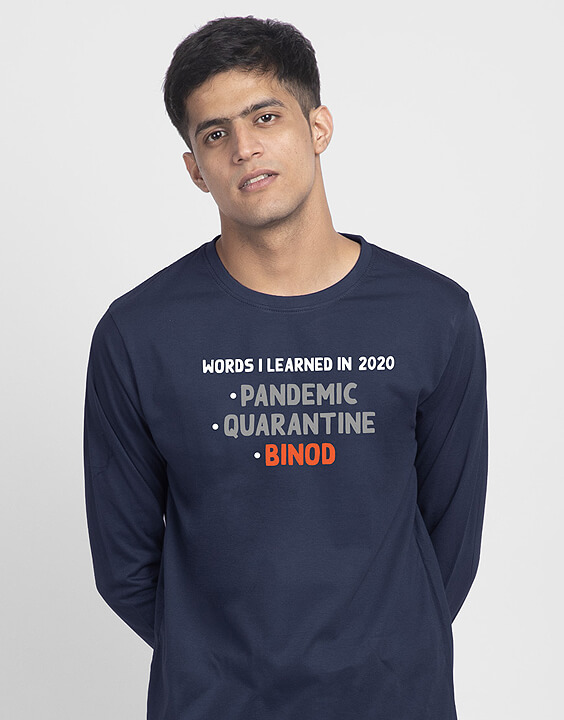 2020 Emoji:
Okay, we know this one looks very much like a coping mechanism for the tornado of bad news, avalanche of crisis and chain of events that is 2020. But hey – sometimes, when appropriate – adding a little humor and laughter to tough situations can be an antidote like no other. This year is surely going down in history as an absolute turning point and we recommend you say the most by doing the least and donning our 2020 emoji women t-shirt that says it all for you: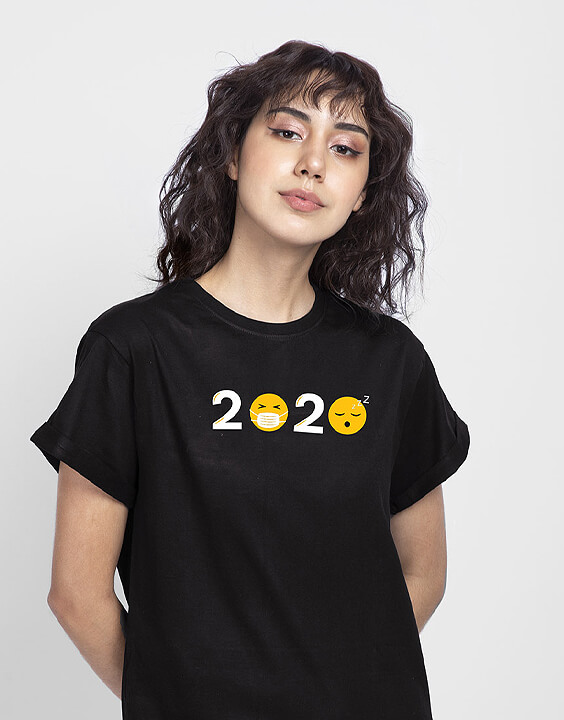 Kaun tha:
We recommend you refer to the meme discussed in point no1 for some context on this one! A derivative of the 'Rasode mein kaun tha' meme, this one focuses on another hilarious aspect of the same video! *sigh* the best jokes are truly the ones you can mine for more and endless amounts of giggles. We're happy to tell you that we've got a too-cool-for-school version of the same in the ladies t shirts category.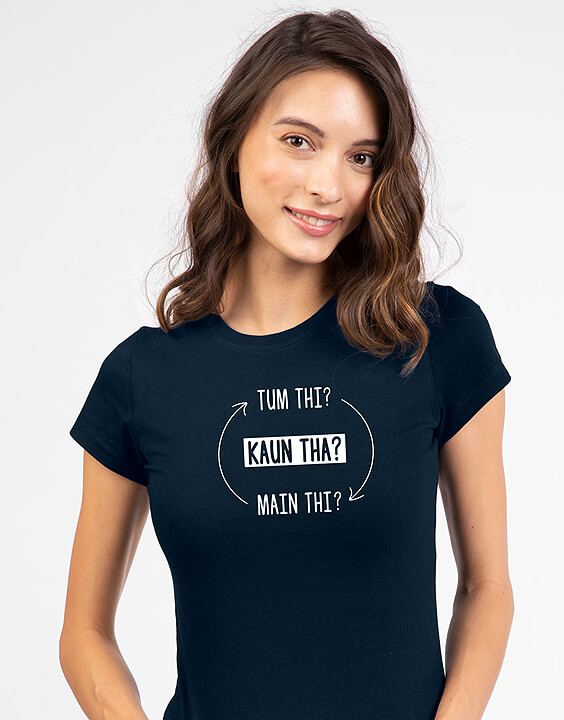 Caution safe:
A one-liner that says it all! Giving off a nonchalant, devil-may-care persona, the popular 'Caution: keep safe distance' phrase is a natural fit on a t-shirt.! An attitude for the days when you just want some space, distance and personal boundary. Check out our options in t shirts for men to speak this tongue-in-cheek and stoic language without actually saying a single word!
Don't Say It:
Ever got a meme stuck in your mind forever like an earworm? Yeah – us too. While the 'Rasode mein kaun tha' meme has still most of us doubling over in laughter, this meme is stuck in our minds on a loop. Ah, millennial problems. Just a mention is enough, but seriously – don't say it. Need to express this ultra relatable sentiment with a t-shirt as you lounge about chuckling over it? Don't deny, we're all in it too and we've got just the one for you!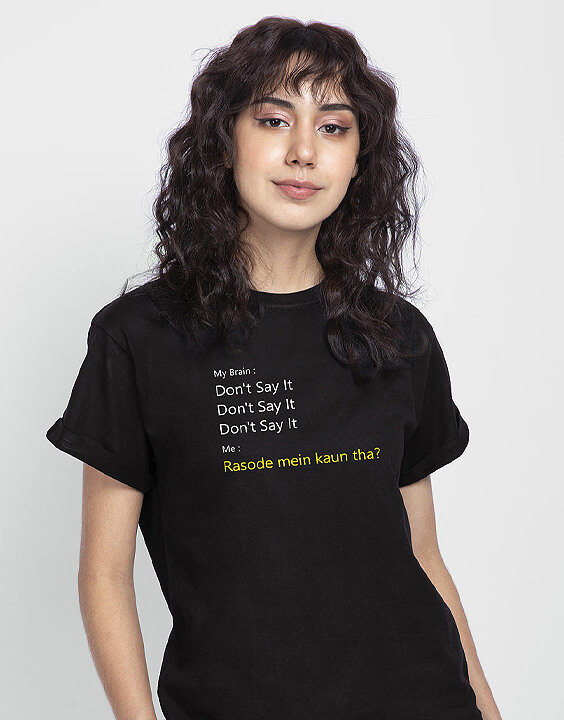 Social Distancing for Years:
By now, it's no secret who are the sneaky winners and revellers of the social distancing era – the homebodies and the introverts! 2020 has been a series of cancellations, postponements and IRL events shifting to virtual, giving homebodies, introverts and the ones who are in a life-long relationship with their beds a cause for celebration! Are you one of these lucky souls? Get pop-culture chic with it in your fave weapon of choice – a cosy t-shirt! Do a special 2020 flex in our 'Have been social distancing for years' ladies t shirts for that 'been there, done that, made a meme about it' millennial vibe.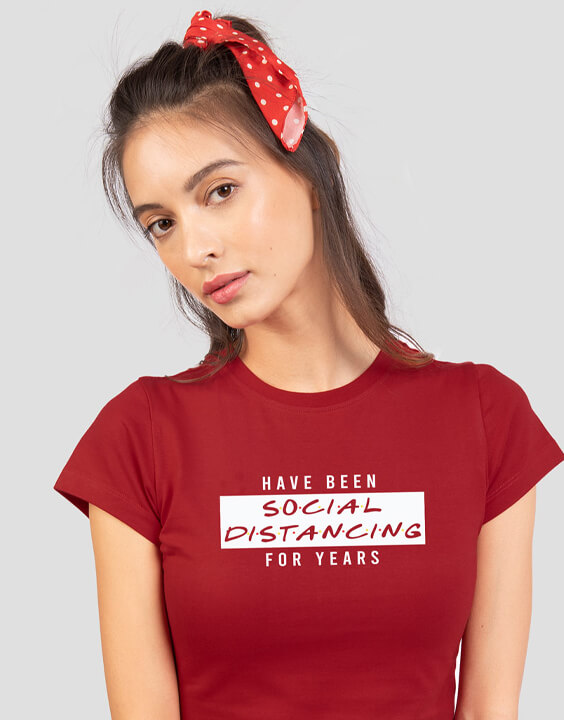 Done for Year:
All jokes aside (JK) – we're lowkey done with 2020. Can we just get to 2021, please? If you echo this obvious, relatable and heartfelt sentiment, say it in a one-liner – the preferred mode of communication and an IRL manifestation of the meme culture. Our 'Done for the year' full sleeve t shirts for men are sure to do the trick.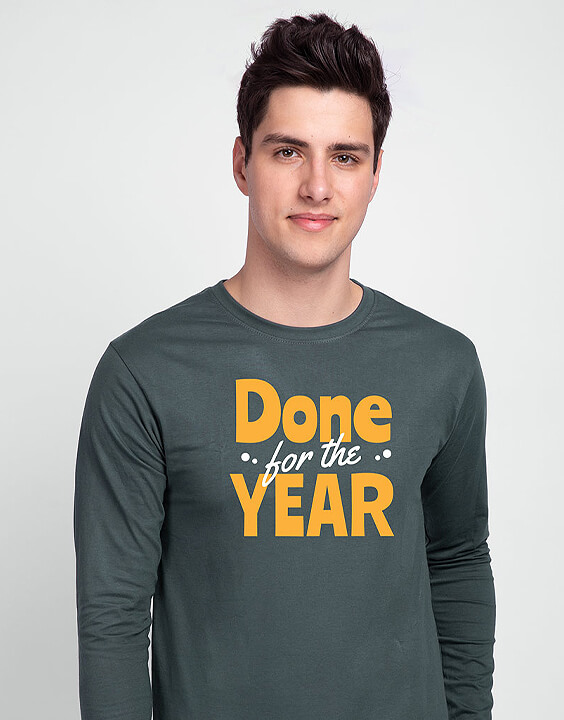 Fascinated? We knew you would be! Get set with the culture in these fab products and stay current for 2020 scenes! These gems of random humor and hilarious digital moments cannot possibly be contained to just t-shirts – so we've got super cool mobile covers to say it like it is too.
Dress yourself up in your favorite internet memes and dress up the device you use to scroll through them in the same stuff too. Why not? After all, to laugh is medicine & to create laughter is blessed work indeed in these unprecedented times!
Image credits: The copyrights of the images used in this post belong to their respective owners. The credits where known are specified under the image - if you're the owner of an image and want it removed, please contact us.