Find out why sliders are trending as the most comfortable types of footwear. Gain outfit inspiration from top celebrities on how they wear this sandal style.
Do you remember those rubber slippers you used to wear to lounge around in at home when you were in high school? Yes, the same ones that your mother won't let you leave the house in. Actually, scratch that, you wouldn't be caught dead in them in public! Ironically enough, those seem to be the most trending slippers this spring and summer. Solethreads understood the importance of wearing slippers out in the open and hence are now here with unique patterns which are fit for both indoors and outdoors. More commonly known as sliders, this slide on the shoe was initially made popular by Adidas, and it is now seen in every shoe store and on every girl's foot.
So, why are sliders the most trendy types of footwear?
Sliders are essentially a pair of flip flops which are made out of rubber with a broad strap at the front half of the foot. But this sandal style is no longer just limited to rubber – Fendi decided to launch furry slides and those were a huuuuge hit. Keeping the fashion slides in mind, Gucci slides seem to be taking the internet by storm since they're the most searched on Google. Gucci game strong! Some might say because they're comfortable, easy to take off and on and they're airy in summer. All true. But we all know that making a fashion trend go from runway to #trending requires a lot of famous people embracing it. Which brings us to an important point of research as well as the moment of proof – who wore sliders, where did they wear their favorite slide shoe and how amazing did he or she look?
Rihanna Style – This is how she wore her fitflops.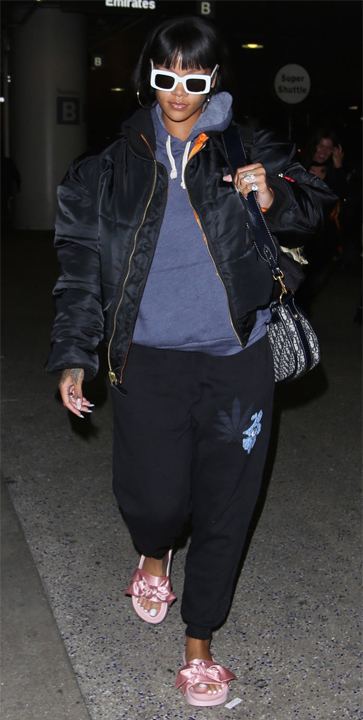 Considering Rihanna paired up with Puma to launch the Rihanna collection aka 'slides with a bow', we know she's a fan of these well fitflops! She then decided to up her game by coming out with Jelly slides.
Gigi Hadid style – Putting together a look with the infamous Puma slides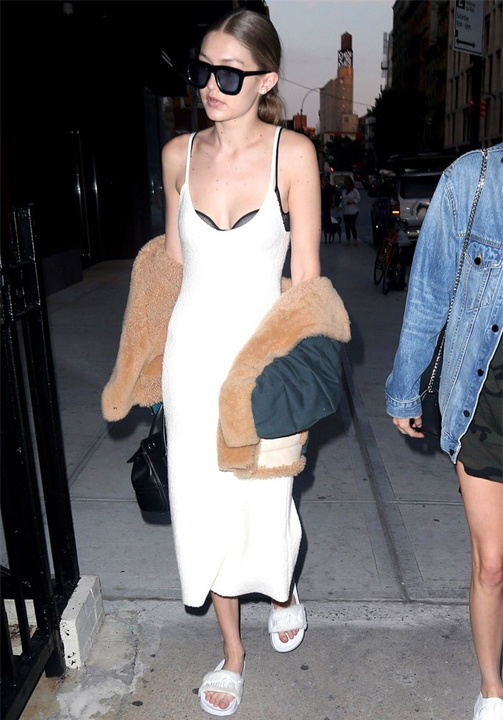 Speaking of faux fur slides, Gigi paired up white puma slides with a white slip dress to the   Heart Radio Much Music Video Awards! She made the world go from asking "what are slides shoes" to "where can I buy slide shoes". If Gigi Hadid is wearing them, be rest assured furry slides are a 100% fashionable! In fact, she is such a fan that she's been spotted wearing the same pair of black slides three times in one week alone.
Jacqueline Fernandez Style – These types of sandals look amazing on anyone.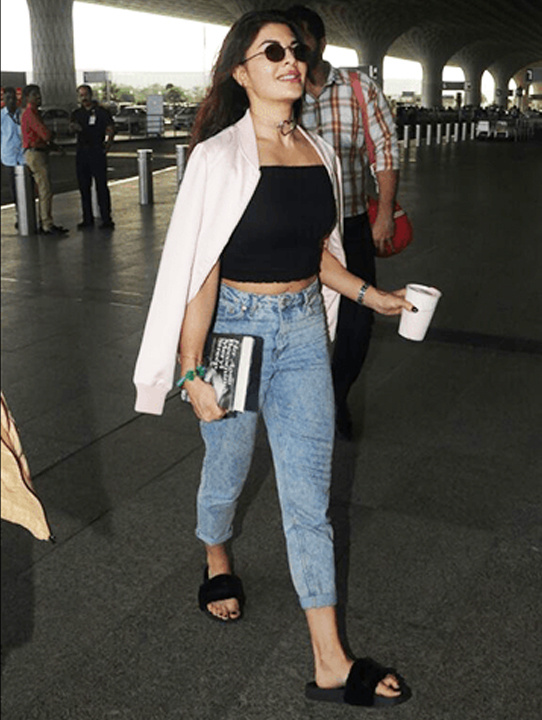 Jacqueline is known to look good no matter where she goes or what she wears. She was spotted in furry black sliders a couple of times through summer, which gives us the feeling that types of sandals are here to stay. After all, if the shoe fits…
Hailey Baldwin dressing style – Rock this pair of slide sandals like she is.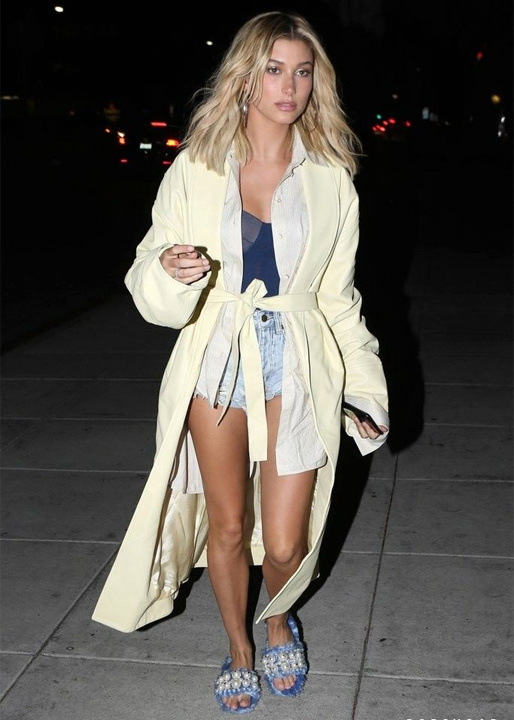 Hailey adorned the Miu Mui pearl embossed slide sandals. Keeping in mind the types of footwear she's worn in the past, she is the queen of setting footwear trends. If sliders are the types of slippers she's choosing this summer, then so are we! She teamed these slides with a tank top, shorts and a lemon yellow coat during a casual night out. Talk about being stylishly casual!
Ranveer Singh style – An eccentric slip on sandals style to don.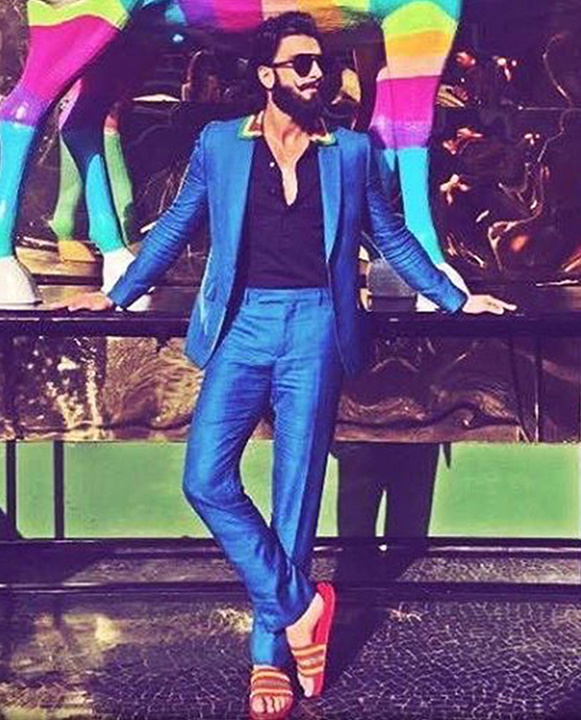 Without a shred of a doubt, Ranveer Singh was going to make this list! He was spotted wearing a blue suit with custom made pair of Adidas sliders. He has even been spotted adorning Alexander McQueen slides during a casual night out in joggers. Who said slides are only considered types of ladies shoes? Adidas, Puma, Gucci, McQueen are all creating funky slide on shoes for men!
Kareena Kapoor style – Follow the queen of  B-Town as she aces this type of footwear.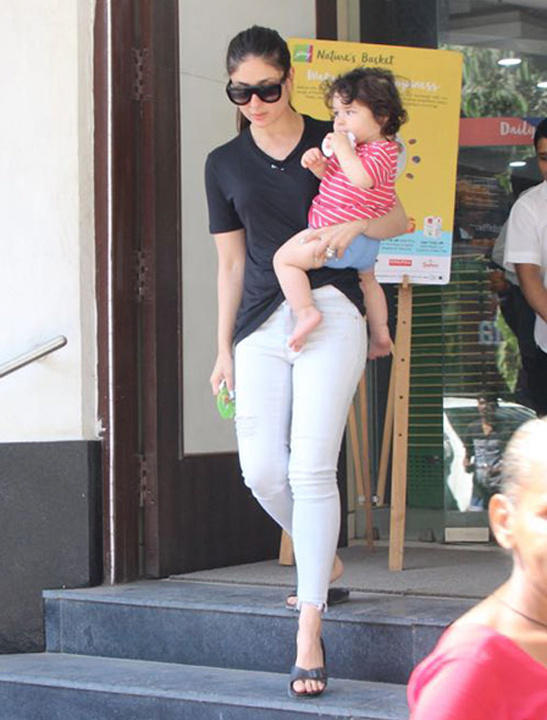 The queen of Bollywood, Mrs Kapoor Khan teamed her black slides with a black tee and white pants while she was grocery shopping with her son. Clearly, when you're going for a chic yet casual look, sliders are the way to go. Plus, when Kareena is wearing them it just makes us love such types of footwear for women a lot more!
Kylie Jenner style – Fur slides look for easy styling!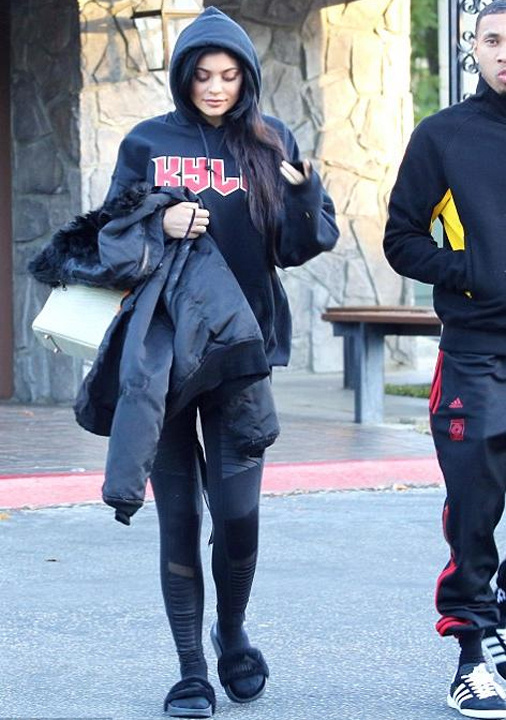 Kylie has been photographed in slides many number of times, and we think she looks great each time. She's been spotted in black tights and a hoodie with Fendi slides, red and black joggers with black furry slides and she wore pink slides for her baby shower – clearly, she's got a collection. In fact, on her Instagram page she has posted a picture of silver and black embellished sliders with a caption "Easter Slides". In her case, what are slides unless they've been posted on social media!
Zendaya dressing style – Up your style game with these stylish sandals she's wearing.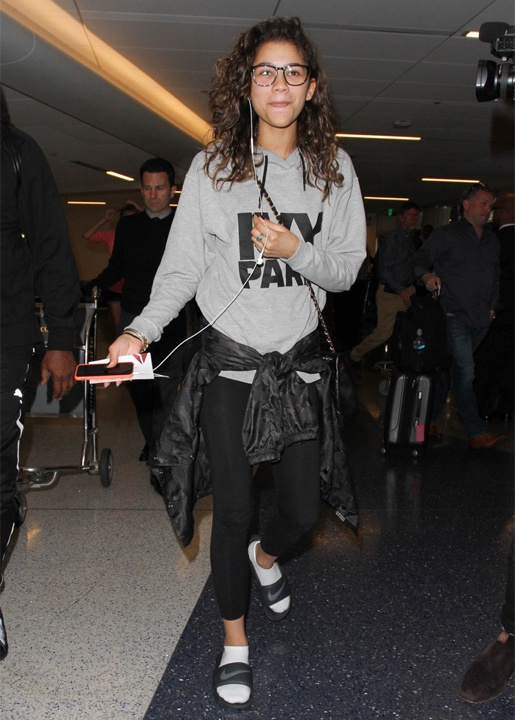 Currently, the most talked about actress in Hollywood who is known for her acting and amazing attitude, Zendaya was called "fashion fearless" by Micheal Kors. This makes us trust her fashion sense, which is why we loved her airport look wearing an Ivy Park sweatshirt with a black Nike fashion slides.
Snoop Dogg dressing style -These types of slippers are definitely statement-worthy.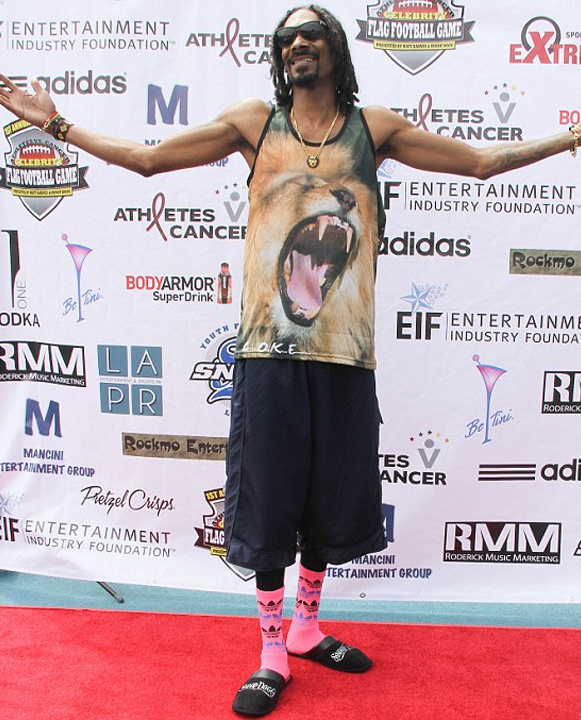 He's probably been wearing these types of slippers long before it was fashionable, then when it came back in fashion, went out and is back in again. None the less, he looks great in his sliders which he most often pairs with socks. Snoop even has a pair of limited edition sliders in his collection called Snoop Dogg Slippers!
North West dressing style – Get inspired to wear fur slides from this little one.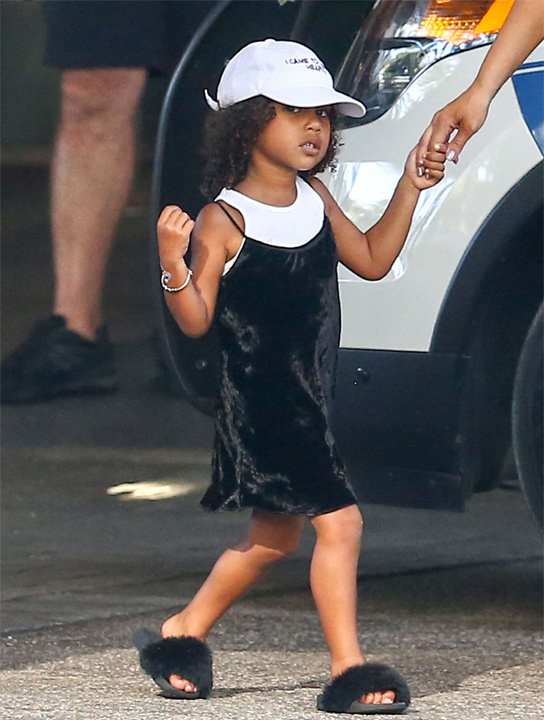 Being the daughter of Kim and Kanye she probably owns 100 different types of slippers and shoes, yet her black fur slip on dress that she wore with black furry sliders couldn't have looked better with any of those slippers. We wonder who her stylist is!
Despite varying opinions, it seems pretty clear that the slider slipper trend isn't going anywhere this summer. And why should it? They're funky, versatile and the different styles can fit almost every personality type. These sliders seem to trending among the uber rich and middle class alike, so we thank the heavens for affordable slides! Who needs to get into the flip flop vs sandal debate when we have sliders? It's time to let your sliders do all the talking because your shoe speaks louder than words.
Image credits: The copyrights of the images used in this post belong to their respective owners. The credits where known are specified under the image - if you're the owner of an image and want it removed, please contact us.