Explore the various scarf styles for different outfits. Also, learn how to wear a scarf during summer or winter, we've got you covered. Read about the different types of scarves and its unique ways of styling. We present to you the different ways to wear a scarf to pull of a classy or a hippie look. It's your choice!
For most of the women, scarves are just a winter wear; however, if you invest in the right scarf and know how to wear a scarf the right way, it can be your absolute everyday favorite. Scarves are stylish and functional, both at the same time. It gives an added charm and elegance to your whole look and also protects you from any kind of dirt, heat and many more things. There are people who know all the different ways to wear a scarf and totally swear by stylish scarves, keep reading this article and we're sure you'll do too!
Are you a woman who loves the look and feel of a scarf but don't know how to rock it? Or are you the one who has never worn one ever but you're open to trying them out? In either case, here are some fun and sassy ways to understand different ways to wear a scarf in winters as well as summers.
How to Wear a Scarf according to types
Long scarves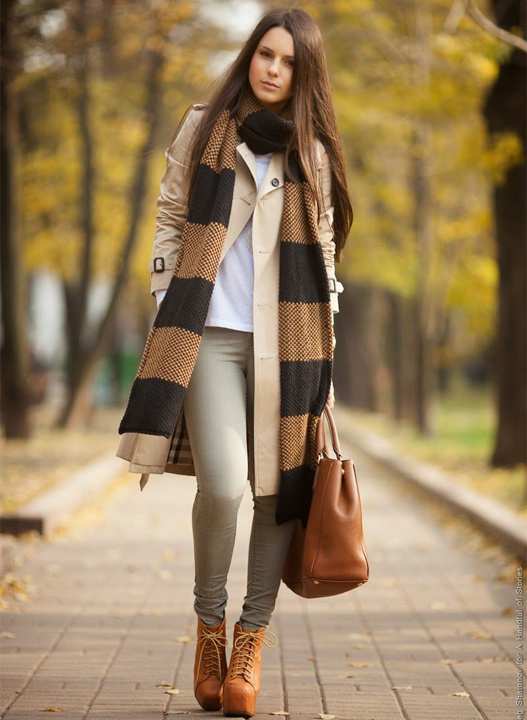 One of the easy ways of incorporating poise and class to your look is by wearing long scarves and once you figure out how to wear a long scarf, you're a fashionista! These long scarves can be easily worn in multiple styles. You can wear them on your neck making an infinity loop, you can style it up like a belt, or you can style it up with a belt. In either case, these scarves give you an added charm. Also, these cannot only be staples for winters, but these look good even in the summers.
Shawls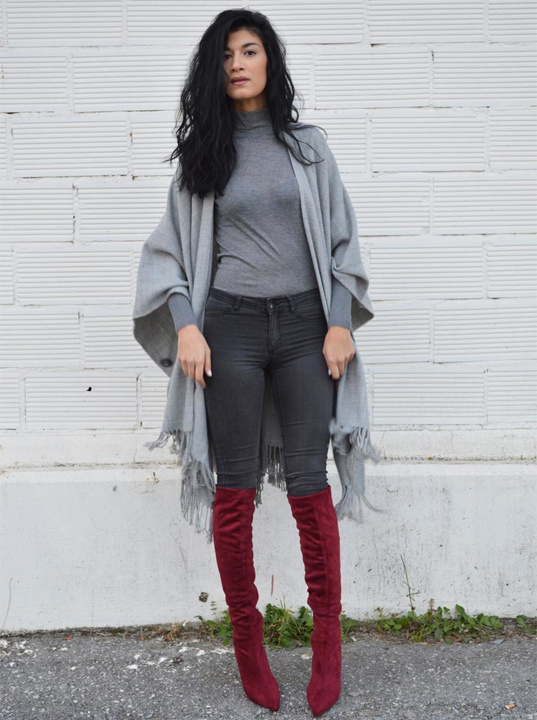 Shawls are another type of stylish scarves, most commonly used in winters. These are one of the wardrobe essentials that a woman must own. Shawls come in different fabrics, pashmina being one of the most loved by all women. But there is so much more than just pashmina. They are available in all types of colors, fabrics, and shapes, just name it and they have it! Also, there are so many more options on how to wear shawl in different ways, apart from the basic draping that everyone does. Remember, it's all about how you carry yourself and use the right accessory at the right time.
Mufflers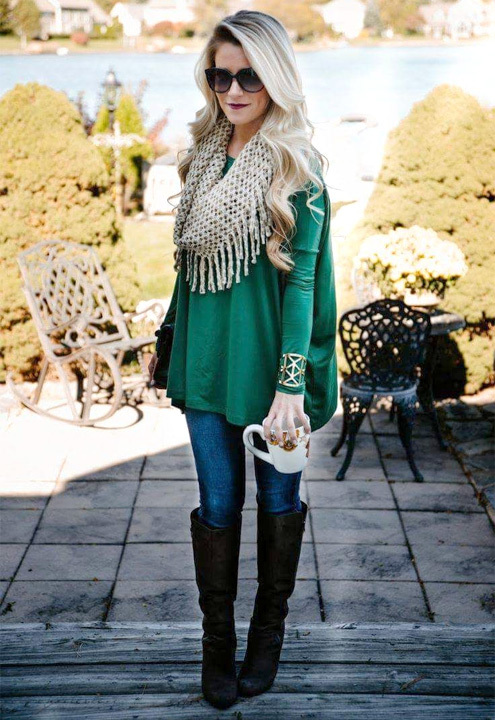 Talking about scarves, winter mufflers are the hero of chilly days. You can amp up your outfit just by wearing a vibrant and a fine quality muffler scarf and exploring other muffler styles. These can be worn on casual wear as well as formal wear. Winter mufflers look perfectly fine on women and men. It is the most basic and the simplest of the scarf family. If you're in a hurry or are getting late but still wish to look good, just accessorize your outfit this way. Styling the muffler scarf with jeans, skirts, dresses can be tips on how to wear muffler. Very easy to attain and classy as hell!
Stoles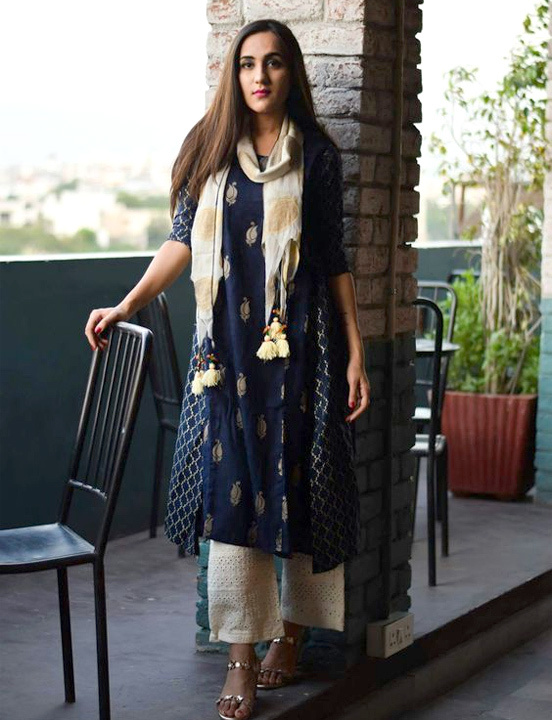 If you want a summer-ready look with minimum efforts and no hassles, go for stoles. Stoles are the perfect way to glamourize your outfit. It is a great way to inject some color and print to your outfit. Thinking about how to wear a stole? These can be worn on kurtis, layering it as a dupatta, with jeans or a long skirt. There are a lot different ways to wear a stole. Simply add a pretty number to your wardrobe. Also, stoles are inexpensive, so you can buy as many as you wish to!
Square Scarves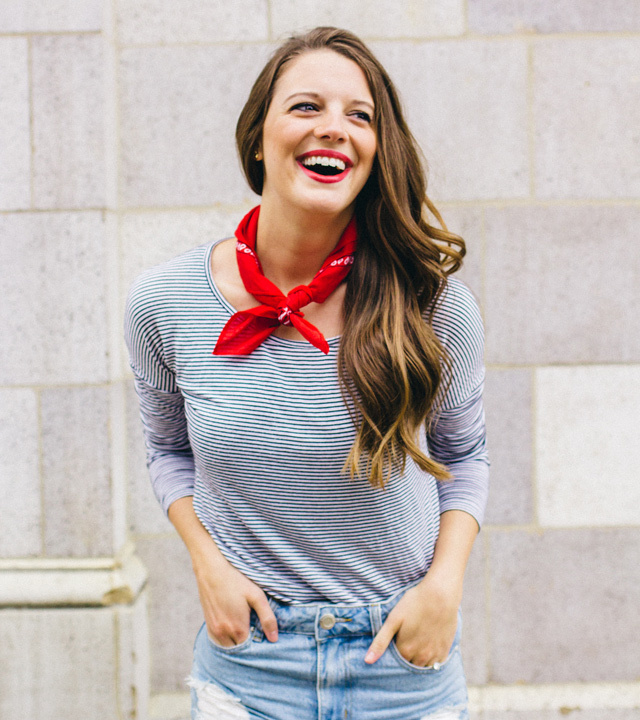 Square scarves are our favorite but when it comes to different types of scarves and how to wear a square scarf, it is a question that confuses people. These are fun, retro and vintage. They come in a variety of colors, prints, fabrics, and sizes. Also, the square scarves are absolutely versatile that means you can wear them in numerous scarf wearing styles. You can wear them on your neck, and if you're bored of wearing them on the neck, you can wear them on your head as a hair band or just a knot on your pony tail. Just use your creativity for this one and you'll be good to go.
Different Ways to Sport your Scarf Styles
How to wear scarf on neck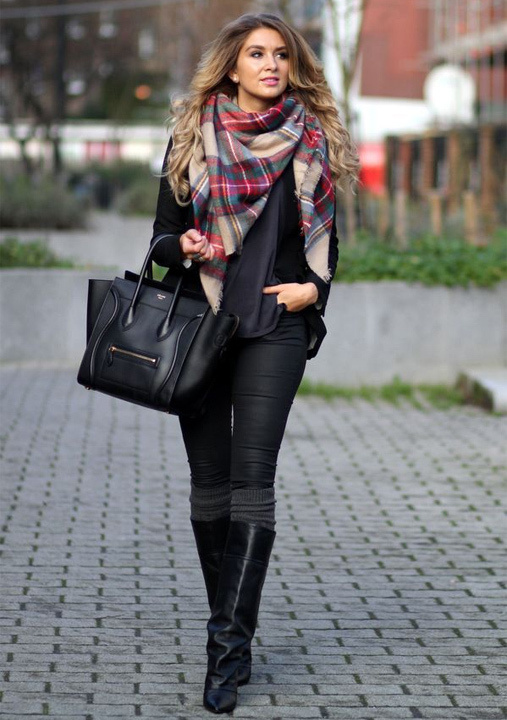 The first and the most common style on how to wear a scarf in different ways is draping the scarf on the neck. You can drape it in so many ways that we can't even start! Some of the popular ways are the infinite loop, styling it as a sweater, the classic twist and many more. A few things that you need to take care of is – don't choose a heavy scarf, play with contrasting colors, keep it neat, learn how to tie it properly and most of all don't overdo it.
'Facing' the various scarf styles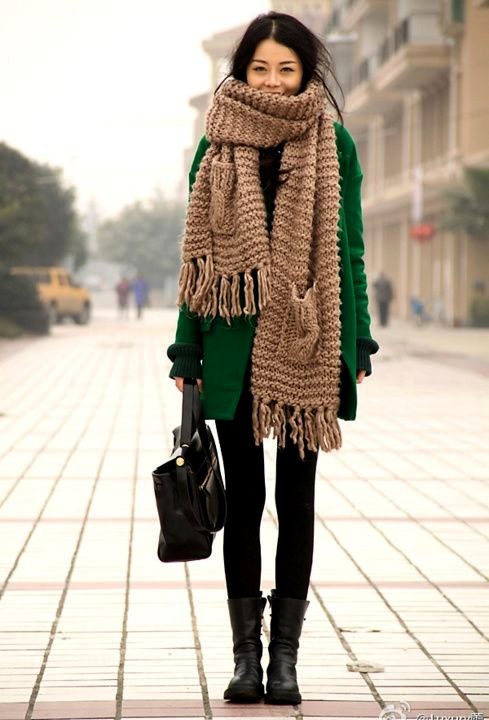 Now, where else can you style it? Umm, face maybe? Absolutely! All you need is a classy and elegant scarf, if you don't own a silk scarf, try to go for a linen, satin or a smoother fabric. Wearing a scarf on the face not only is stylish but it also covers your hair and face with all the dirt and pollution. Don't worry, we'll tell you how to wear a scarf on the face. Just put the scarf over your head and let the ends hang loosely, once that's done flip one of the ends towards the other shoulder. These scarf wearing styles are classy and vintage as hell.
Don't 'waist' the opportunity to look chic!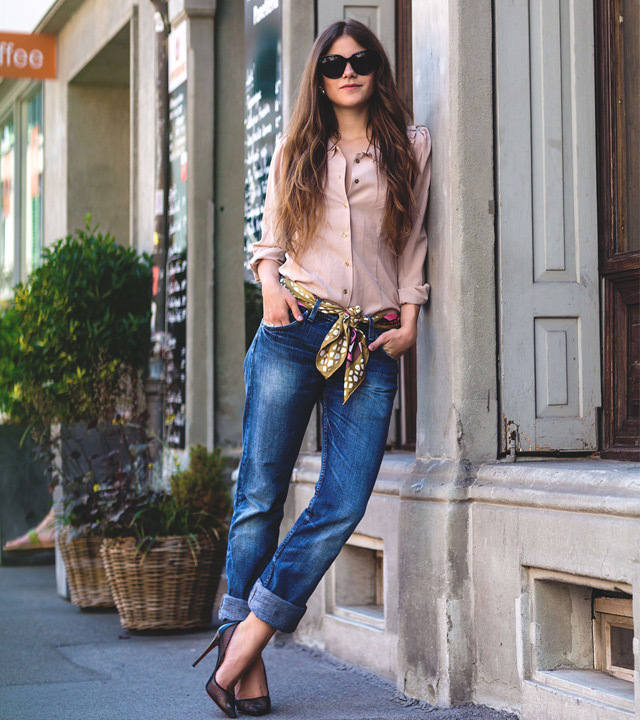 Other uber-chic styles of wearing scarf include wearing it around the waist. This style emphasizes your waist and gives your body that perfect hour-glass shape. You can take a long scarf and belt it up around the smallest part of your waist. You can also simply take your favorite scarf and tie it on the loop of your jeans or skirt, or you can wear it as a belt. Perfect way to add that extra oomph to your look.
Pairing Outfits with Different Scarf Styles
How to wear scarf with jeans?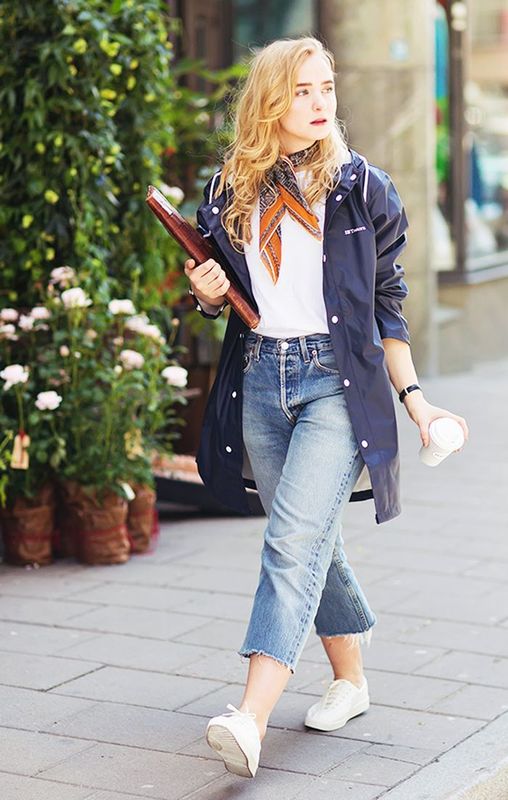 This is the most common and stylish way to wear a scarf but can be majorly tricky. Try pairing a square scarf with a basic and casual tee or a white shirt and add a pair of jeans. Tie your scarf firmly on your neck, not too tight and tuck your t-shirt in your jeans. Add a pair of sneakers or platform heels for a street-smart look.
Belt it, girl!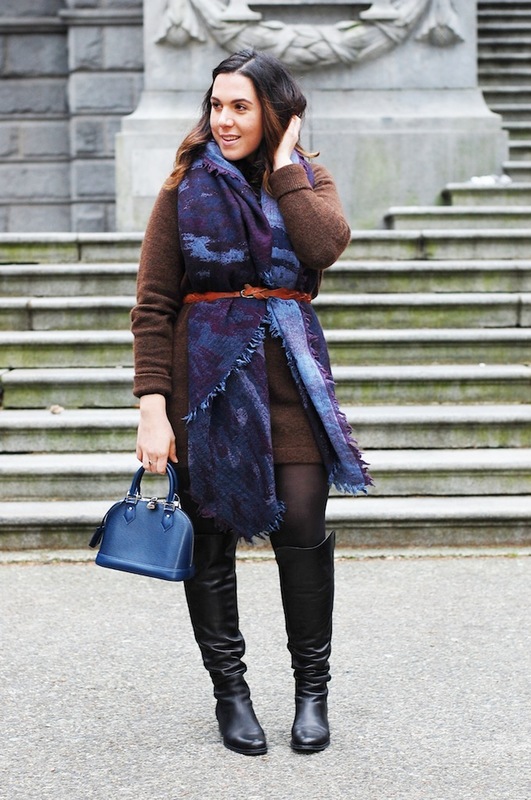 Belting your scarf can be another trendy way to wear them. Choose a cool and smart long scarf or a muffler scarf and drape it around your neck, let it hang loosely. Take your favorite belt and cinch it around your waist with the scarf under it. Scarves usually can give you a voluminous look, however, cinching it with a belt can help you remove that unwanted volume. In fact, this will help you flaunt your curves.
Scarf styles with kurtis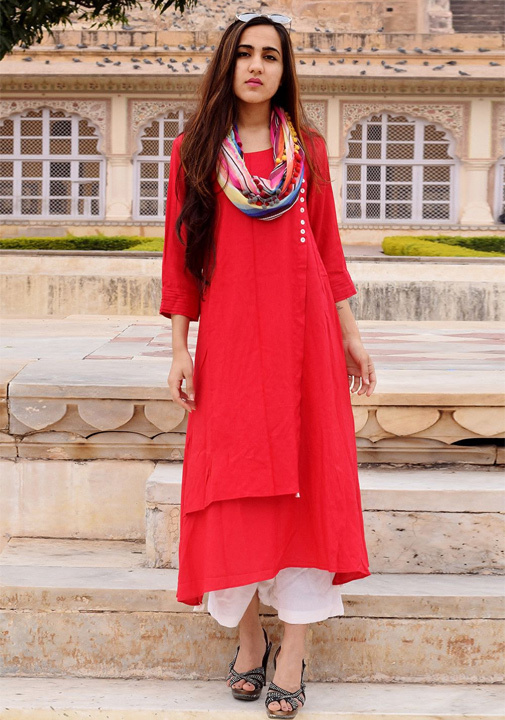 This season we're all thumbs up for that perfect indo-western look. It looks pretty, flattering and desi. Who doesn't love a cute desi look on them? We all do! In order to achieve that, pair one of your most stylish scarves with a kurti or a kurta pajama. Style it with bold lips and add jhumkis to your look. Your look will be something to die for 😉
So these were some of the stylish know-how on different ways to wear a scarf. No matter how you wear them, remember to always rock them with confidence.
Image credits: The copyrights of the images used in this post belong to their respective owners. The credits where known are specified under the image - if you're the owner of an image and want it removed, please contact us.