Our collective hopes of this year ending are finally reaching fruition. Looking back at 2020 might not be the best kind of walking down memory lane, but even amidst difficult times, the web content didn't fail to impress. With just another month to go, we have got you covered with the Best Indian Web Series to keep company while you stay home and safe.
From swoony romances to nail-biting thriller, the list is a recollection of the best web series that were introduced to us this year. Take out your blanket, a tub of popcorn and grab your spot; you won't be able to resist checking out (again) the shows on this latest Indian web series list.
1. Mirzapur Season 2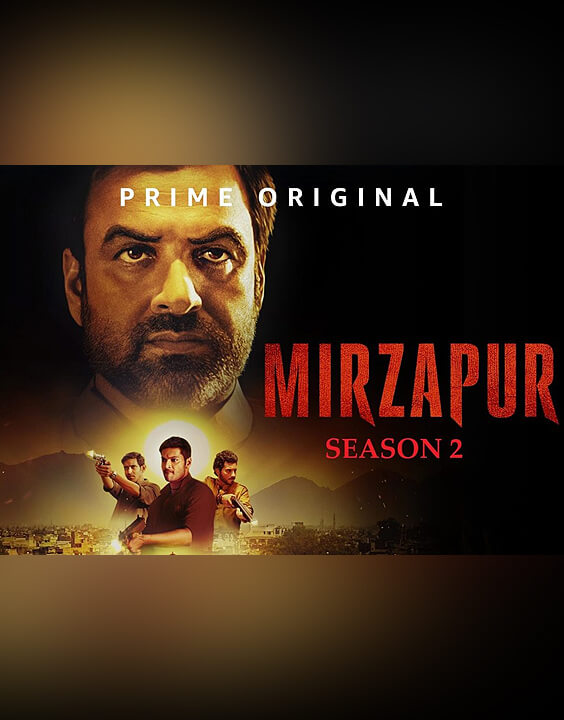 The much-awaited sequel to the Pankaj Rajput starrer killer show (quite literally) dropped this year becoming the latest web series to get immense love from the audiences. With exuberant character arcs and a storyline that'll keep you hooked from the first scene, Mirzapur caters fully to people's high expectations. Season 1 had laid the foundation, on many dead bodies, for the next season to pick-up at high adrenaline levels. The revenge-based series gives us a narrative that stays with you far longer after the end credits have rolled. The season also introduces fierce new faces that make an impactful space for themselves which definitely adds substantially to one of the best Indian web series 2020. The intertwined story of passion, righteousness, and blood-y good cinematography will keep you at the edge of your seat. We know you want to have a long to-be-watched list pending but we also understand that aise immediately nahi soche hai to move on but sochenge!
Where to watch: Amazon Prime
IMDb Rating: 8.4/10
2. Mismatched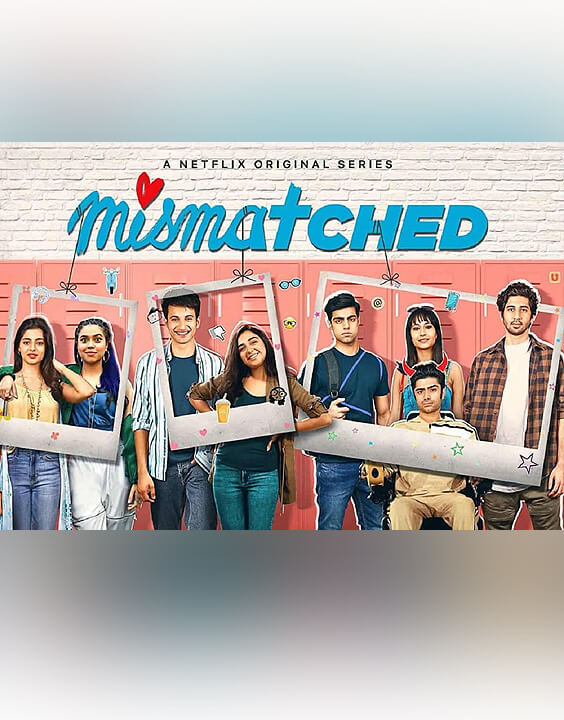 The smile that you just got after remembering Rohit Saraf will last all the way through the six episodes of Mismatched. Based on the book When Dimple Met Rishi by Sandhya Menon, this series is the quirky and adorable story of two people, as different as they can be. With charm, wit, and cozy romance – Mismatched is the perfect latest Netflix web series to snuggle to. For all the hopeless romantics, Mismatched is the dose of hope you need to wear your heart on the sleeve. Dimple and Rishi's swoon-worthy story will have you reminiscing silly crushes and almost perfect relationships. As ambition and love come together to tread the journey of life, you'll be left with heartwarming feels. Binge this Indian web series on Netflix once or twice as you await the next season. With the holiday season upon us, we are excited to watch a cutesy love story unfold as we add this series to watch on Netflix in our lists.
Where to watch: Netflix
IMDb Rating: 5.4/10
3. Masaba Masaba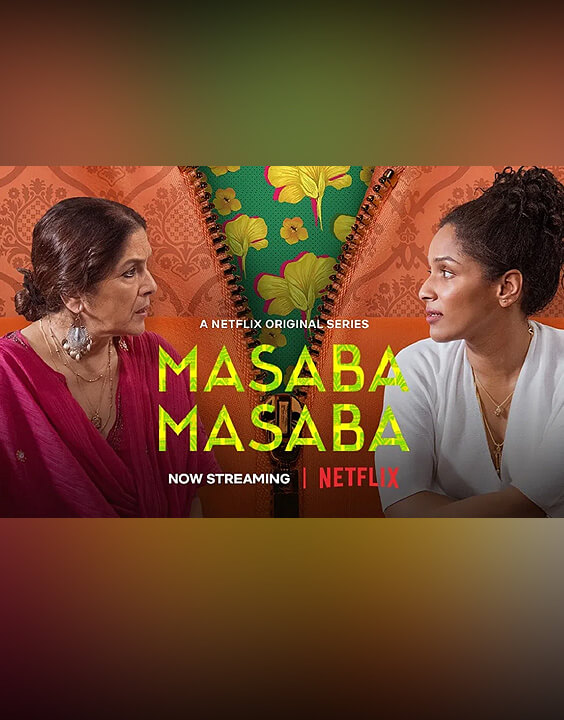 Fierce, Strong, and Independent – The Masaba girls are the epitome of these words. This story of the single-mother Neena Gupta and her Daughter Masaba's popular fashion label will give you a sneak peek into the house of Masaba. It explores the dynamic between two generations and just like her clothes, their life is quirky, colorful, and always in style. The series is an important commentary that breaks the stigmatization of single mothers and having a child out of wedlock. As we follow the love life and career of Masaba Gupta, the thrill of fashion never leaves. The show ties itself together beautifully as reel and real come together and there are moments of pure ingenuity that make this one of the best web series to watch on Netflix. Add Masaba Masaba to your To-Be-Watched Indian web series list.
Where to watch: Netflix
IMDb Rating: 6.7/10
4. Bandish Bandits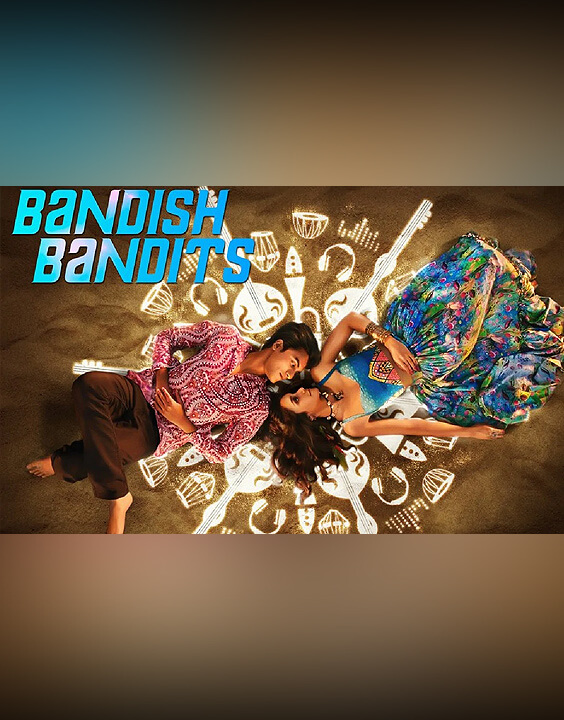 Talking about the best Indian web series 2020, no list can be complete without Bandish Bandits. Songs being the eternal love language, this web series is a heartwarming tale from the streets of Rajasthan. A delicious watch for the lovers of classical music, the show is rich in culture, love, and beauty. As western and classical try to find their footing in each other's life what ensues is a moral tug of war between responsibility and ambitions.The outfits in this show will surely make you rush to your favorite online shopping app seeking gorgeous indo-westerns. One of the best web series of 2020, Bandish Bandits should be on your to be watched list. Watch it again to perfectly understand the difference between Teevra and Madhyam Sur. Enjoy the hues of Jodhpur with some pakoras and get lost with its amazing songs which will top even your favorite Bollywood tracks.One of the best web series on Amazon Prime right now, Bandish Bandits will give you all the feels of a beautiful love story.
Where to watch: Amazon Prime
IMDb Rating: 8.7/10
5. Scam 1992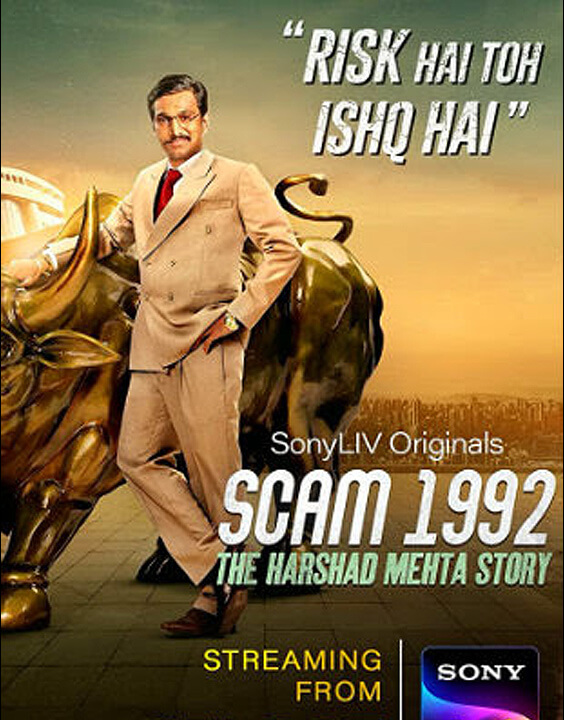 We know that the soundtrack hasn't left your Instagram feed and not even your mind. The Harshad Mehta Story has become one of the best web series to watch this season … who are we kidding, for all seasons!
Unveiling the first recorded financial fraud of the country, Scam 1995 is a scintillating tale of greed and dupery. The theatre actor Pratik Gandhi brings life to the web series that portrays the crash of the Bombay Stock Exchange and people's aspirations. The show captured interest from the get-go with no faux impressions of the stock market. This latest web series recreates the glory days when Mumbai was Bombay. With excellent performances, tight scriptwriting, and a riveting narrative – Scam 1995 is one of the best Indian web series 2020.
Where to watch: SonyLIV
IMDb Rating: 9.5/10
6. State of Siege: 26/11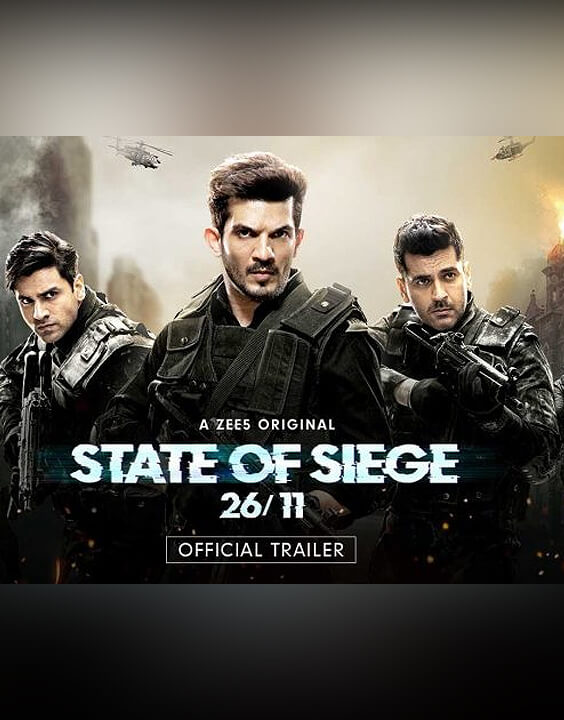 This hidden gem takes you back to the horrendous events of 2008. The 26/11 Mumbai attacks mark a black day in the history of this country and this web series is centered around the terror that gripped the city that unfateful night. Narrated from a unique point of view – the web series will leave you with important insights into the attacks. State of Siege does a fine job of retelling the events without dramatizing or fictionalizing the account. Experience those 60 hours when the entire country held its breath. The National Security Guard's perspective adds depth to what we know about the Mumbai Terror Attacks. The series definitely qualifies to be called one of the best web series to watch in 2020.
Where to Watch: Zee 5
IMDb Rating: 8.1/10
7. Paatal Lok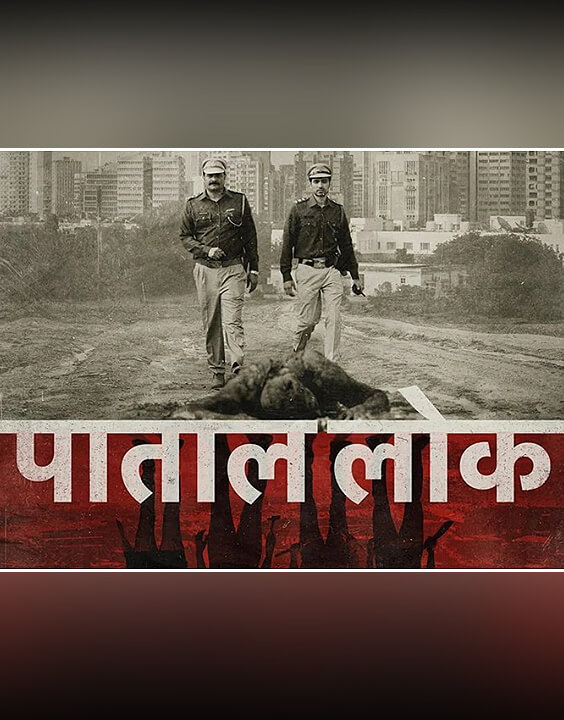 The first respite from the lockdown blues was the cop chase that led them to Paatal Lok. A hard-hitting story that reflected the dark side of Indian Democracy and the bureaucracy definitely made the cut to the best Indian web series 2020. It was a refreshing and much-needed addition to the Indian web series scene. Touching upon important didactic themes of discrimination based on caste and religion, the show stays authentic till the end, serving food for thought on a silver platter. The mythological metaphors described in this series will leave you stunned. A phenomenal success, Paatal Lok is the best Indian web series to visit. Don't think much and start binge-watching this web series because we know that Bahut Buri cheez hoti hai madam curiosity! Suspend karwa deti hai. This is for sure one of the best web series on Amazon Prime.
Where to watch: Amazon Prime
IMDb Rating: 7.8/10
8. Panchayat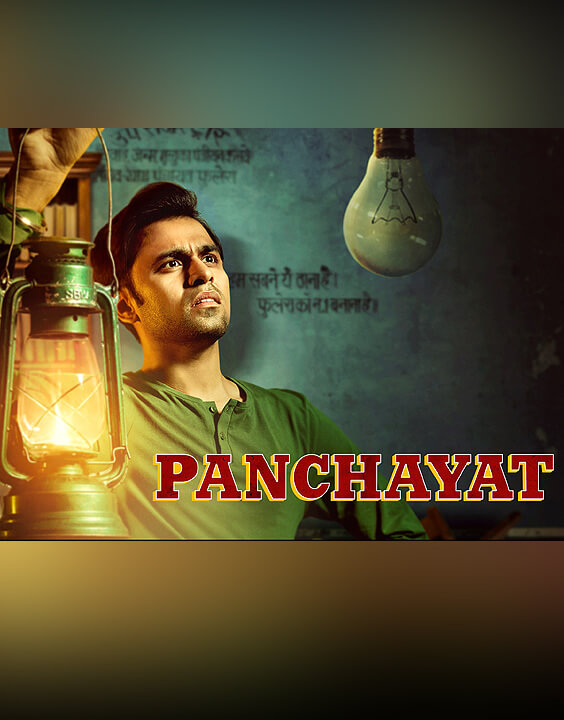 Jittu Bhaiya is back with another masterpiece for the Indian web series space. This comedy takes place in a small village of Uttar Pradesh where Jitendra Kumar's character joins the Panchayat Office in spite of being an engineering graduate. The slice of life web series is a brilliant satire on the important issues plaguing the country. Fans of Swades will find themselves enjoying the hint of similarity between the two cinematic experiences. The well-written dialogues will make you laugh, think, and hooked to the series throughout. The emotional journey of the city lad trying to assimilate into the village life is what makes Panchayat a must-watch Indian web series in 2020. Take your time with this one and savor each and every episode for its sheer excellence … oh we know you are gonna end up binging anyway so get ready for some belly laughs. We will surely count this as one of the top indian web series.
Where to Watch: Amazon Prime
IMDb Rating: 8.7/10
9. A Suitable Boy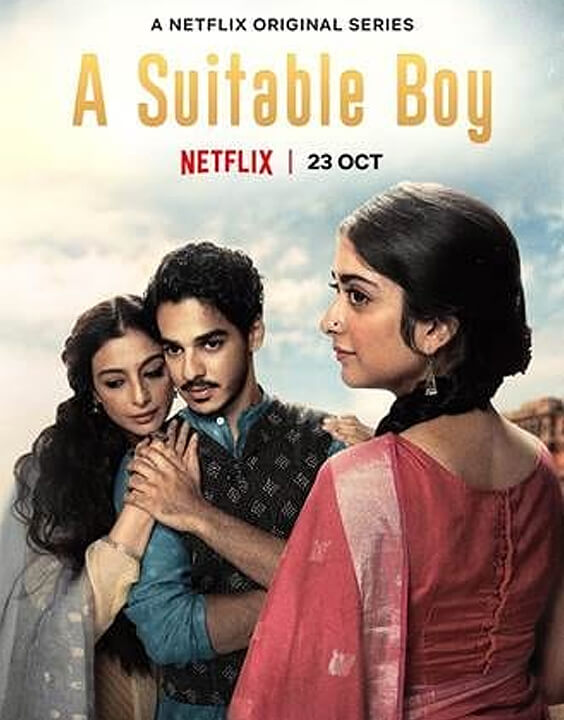 Fly back to the time just after the partition and see the lives of people struggling with love and society with this latest Netflix web series. The aesthetically pleasing Indian web series is another work of art by Mira Nair who infuses life in Vikram Seth's novel. With the backdrop of class, caste, and gender discrimination, A Suitable Boy doesn't fail to touch upon these issues with the help of 2 people walking the path of self-discovery. The formidable cast of the web series makes it even more endearing, the likes of Tabu and Rasika Duggal share screen space to bring you a nuanced story. Though set in an era gone by, this Indian web series is uncannily similar to the recent situation of the country. As the show makes you realize how long ago that time was; it doesn't mask how we haven't come along much far.
Where to watch: Netflix
Ratings: 5.7/10
10. Code M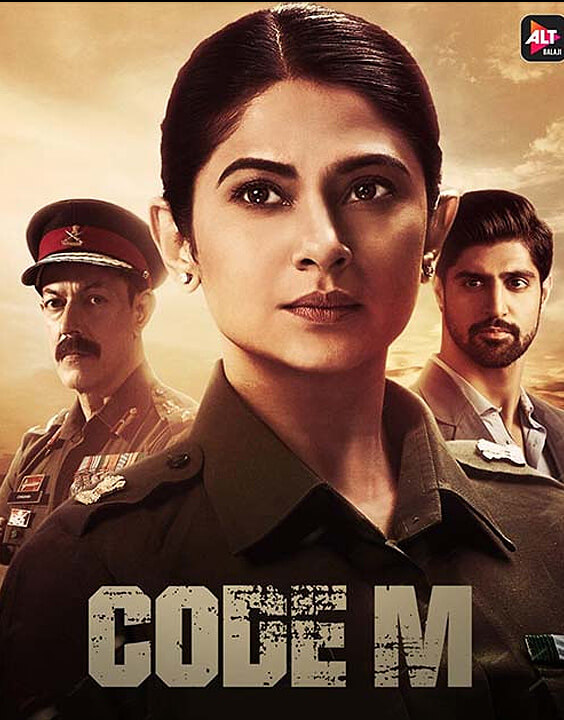 Jennifer Winget has been a household name with serials like Saraswatichandra and Dil Mil Gaye. She lives up to the high bar she has set in her Indian web series debut. The drama centers around a case fought by an army lawyer. Different themes come into play as the uniformed officers delve deep into the rooted corruption and power. People who have watched and inevitably loved will find this thriller to become their next favorite. With twists that you won't see coming and an epic climax, Code M definitely is one of the best Indian web series 2020. The show will leave you satisfied yet wanting for more as it takes you on a whirlwind journey of murders, casteism, terrorism, and smuggling. This Indian web series fends off a lot of social evils quite well. It definitely should be on your to be watched list.
Where to Watch: Zee 5 | Alt Balaji
IMDb Rating: 7.8/10
11. Aarya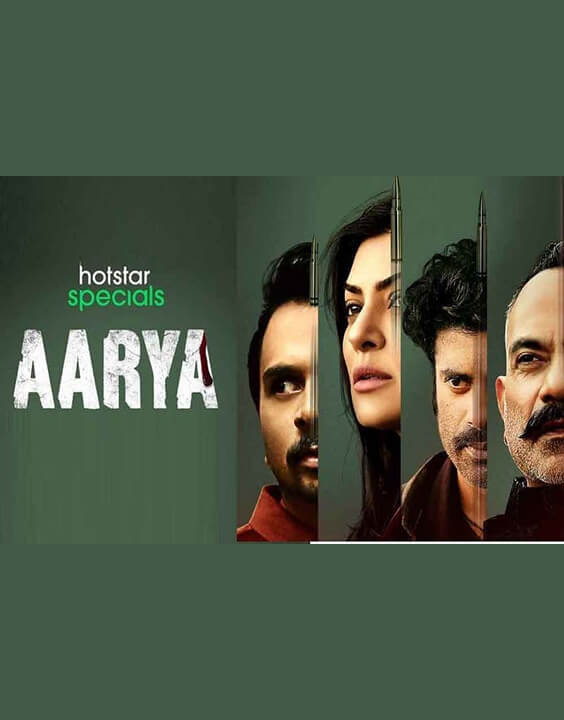 Sushmita Sen is reigning over the Indian Web Series space. The tumultuous life of Aarya as a perfect daughter, wife, and mother comes under attack when her husband is getting seeped too deep into the family's illegal drug business. The homely lady is dragged out of her comfort zone and made to protect her children in the face of her husband's misgivings. The narrative is strong and emotional showing how far a mother will go to protect her family. The crime Indian web series shows a woman who is capable of doing wrong, one of the many shades of this multifaceted role, making the character relatable. This raw and addictive show needs you to say "aarya huin mai" now! A great watch, Aarya is certainly one of the best Indian web series 2020.
Where to Watch: Hotstar + Disney
IMDb Rating: 7.9/10
12. The Fabulous Lives of Bollywood Wives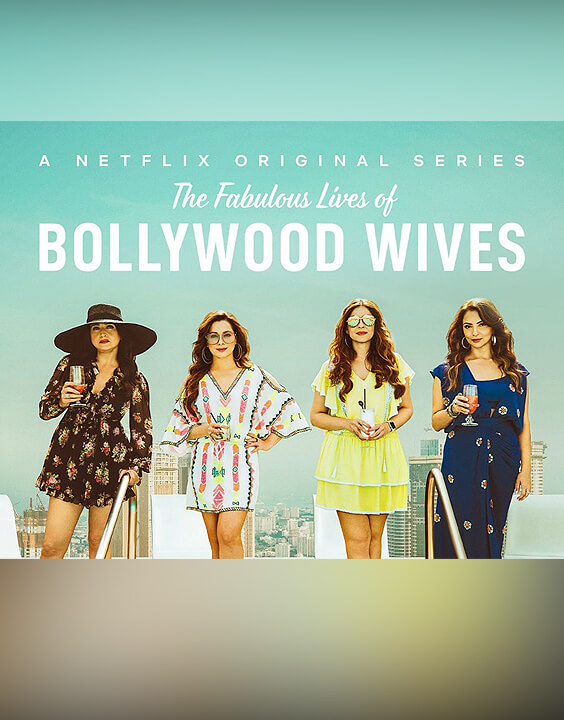 Okay, before you judge, Hear us out!
This new reality show brought to us by obviously none other than Dharma is the perfect web series to Netflix party with your friends and make some *fun* comments. The show is a (scripted …. umm was that a secret?!) look into the creme da la creme life of 4 women whose husbands work in the Hindi Film industry. Trust us, after the first episode you won't be able to get enough of the accents (of course they are real), foreign trips, and some very occasional and totally necessary (cough cough) profanity. Is it one of the best web series of 2020, we leave that to you. One thing is for sure, the high fashion will hook you to your preferred online shopping app looking for amazing looks. It is the star kids' party pool sprinkled with privilege and high heels. Binge the cringe with some popcorn because drama doesn't leave the screen even once. After consuming some mind-blowing online content, it is only fair to keep your brains aside and watch "The Fabulous Lives of Bollywood Wives" darling!
Where to Watch: Netflix
IMDb Ratings: 4.1/10
What are you waiting for, start the binge-fest of the Best Web Series 2020 now and thank us later!
Image credits: The copyrights of the images used in this post belong to their respective owners. The credits where known are specified under the image - if you're the owner of an image and want it removed, please contact us.