Have the theatres changed? Does Popcorn still cost ¾ of our monthly salaries? Are Premieres still going to happen? What are the best upcoming Bollywood movies?
Have these questions been doing the rounds in your mind too? We might not know all the answers but we do know that Hindi movies releasing this week and the weeks soon after will definitely warrant a trip to the good old movie theatre days! You can forget your brains at home but please do not forget to wear a mask for everybody's safety.
We have rounded up a list of Upcoming movies that will add a little spice of entertainment to your daily routine of zoom meetings. Make space for some fun Bollywood content headed your way.
Some things are worth the wait and these Bollywood new release movies will bring you some new songs to make reels too, dialogues you'll be using daily and a giddy feeling of getting back to the cinema!
Laptop screens have had their share of time with you now it is time to turn your eyes towards the Big Screen, sit back and enjoy!
1. Indoo Ki Jawani
Release Date: 11 – December – 2020
We know your Aditya Seal hangover after SOTY 2 is not over (okay yeah, bad theatre memory), so he is back again with the gorgeous Kiara Advani who will be seen playing the titular role. This upcoming Bollywood movie will introduce you to Indoo, a girl from Ghaziabad, and her misadventures with dating apps (oops, relatable much?). The film also features Mallika Dua and with her, belly laughs always find their way in the movie. Support Indoo as she finds herself stuck in comical situations after experimenting with dating. The vivacious and spirited girl will make your comeback to the theatre fun and exciting. You cannot miss her quirky style that will send you straight to the best fashion shopping apps as you scroll to find outfits "match"ing to hers.
2. The Last Color
Release Date: 11- December – 2020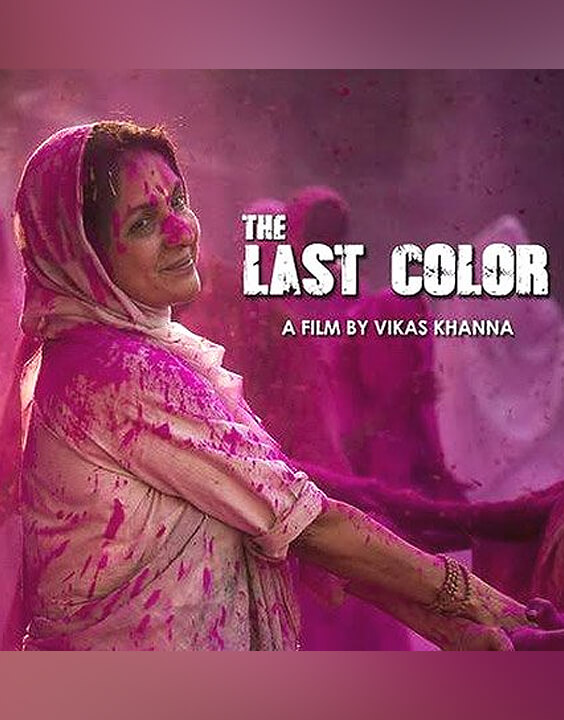 Vikas Khanna amazed everyone when our mom's wouldn't allow us to change the channel while Masterchef was on; little did we know he is a goldmine of talent that spreads way outside the kitchen. The Last Color is one of the upcoming Bollywood movies that has taken the Indian Cinematic Space by storm. The film is already on the list of feature films eligible for Oscars. Yup, you read it right – THE OSCARS!
The directorial debut features Neena Gupta and raises some important questions about the society we live in. This Hindi movie releasing this week goes on to address the situation of widows in Vrindavan and Varanasi. The film is based on Khanna's book by the same name and is a heart-warming story of a 9-year-old child who befriends a widow and wants to fill her life with color.
A rollercoaster of emotions, this film is brought to life with flawless acting and amazing storytelling. This one should definitely be on your to-be-watched Bollywood movies releasing this week.
3. Aapkey Kamre Mai Koi Rehta Hai
Release Date: 11 – December – 2020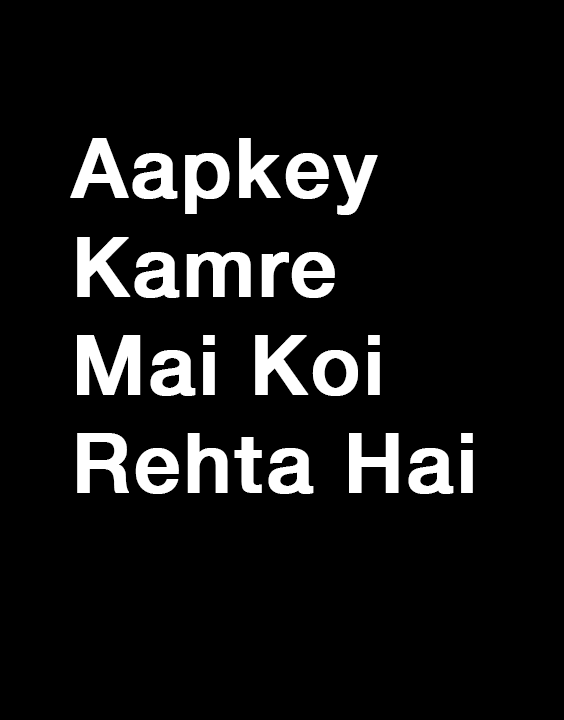 Another Bollywood movie releasing this week is as intriguing as the name suggests. Directed by Gaurav Sinha, the movie stars Swara Bhaskar and is a horror-comedy that will keep you hooked till the end – well who doesn't like some funny spooks here and there!
The film brings back the incredible pair Sumeet Vyas and Amol Parashar who warmed our hearts in Tripling.
This new release movie will also discover some mundane aspects of a middle-class family. With young people struggling with house hunts, love triangles and less salary, this film has all the ingredients to be real and relatable. Sometimes reality haunts us more than Halloween decorations and sometimes you need to watch such films to realise that.
Put this upcoming Bollywood movie in your to be watched list and grab your squad to look at each other and nod in realization as you watch the struggles of the young. Wait for this Hindi movie releasing this week by reminiscing the classic RD Burman song by the same name from the movie Yaadon Ki Baarat
4. Durgamati
Release Date: 11 – December – 2020
If you are unable to go to the Cinema Hall, this Hindi Film Industry is not going to disappoint you because another Hindi movie releasing this week goes up on Amazon Prime. Bhumi Pednekar stars in this remake of the Tamil-Telegu movie Bhaagamathie. This upcoming Bollywood movie is a horror-thriller film centered around a rather paranormal interrogation. Pednekar, a versatile actor is all set to take on this challenging role. The film has hidden secrets and buried mysteries waiting for you to just open the door and find out. This movie should definitely be on your to be watched this lockdown year. The dramatic film will make for a memorable movie night.
5. Laal Singh Chadda
Release Date: 25 – December – 2020
We are as nervous about this one as you are. On one hand, we all love the perfectionist Amir Khan and on the other if somebody spoils Forrest Gump and Tom Hanks heart wrenching performance we won't be okay.
One of the most awaited upcoming Hindi Movies – this film traces the history of India through the eyes of Lal Singh who is not always the smartest guy in the room. With Kareena Kapoor and Mona Singh, the trio is back with another masterpiece. The film has taken over the country as they film across locations and weaving the vibe of every place in the fabric of this Bollywood new release movie. We are guessing a lot of people are going to choose this new character for all their dressing up events, so along with watching the film, scroll the best fashion shopping apps for cute Lal Singh outfits. A film with great potential, we understand the longing for Lal Singh Chadda to be released in a theatre near you.
6. Torbaaz
Releasing Date: 11 – December – 2020
One of the upcoming Bollywood movies is Torbaaz starring Sanjay Dutt. Enjoy this action-thriller from the comfort of your house as you stream it on Netflix. Torbaaz takes the audience to Afghanistan amidst the lives of suicide bombers. Sanjay Dutt who plays an army officer brings us an action-packed journey. This movie has been shot in Afghanistan and Bishkek, making it the first Hindi movie to be ever shot there. This Bollywood new r movie will show a little cricket (We miss Lagaan too), some catches and a whole lot of saving lives. Mark your movie calendar and look out for Torbaaz – one of the Bollywood movies releasing this week.
7. Coolie No. 1
Release Date: 25 – December – 2020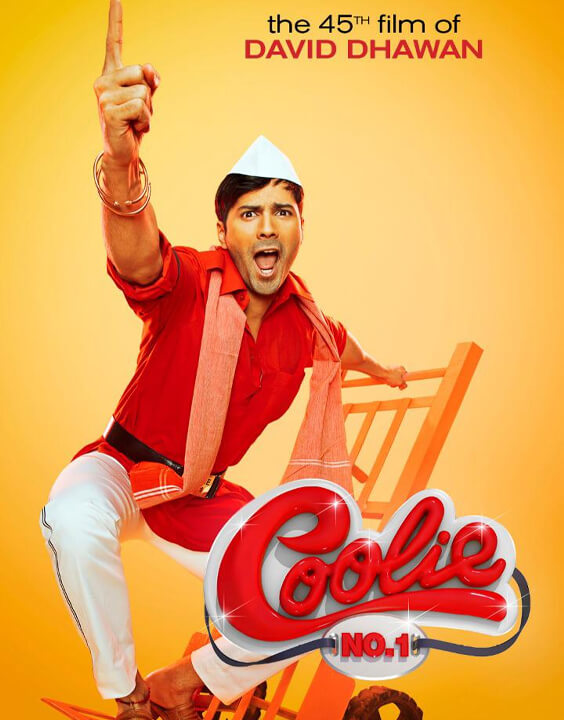 Govinda and his no. 1 films are a legacy of Indian Cinema. Bringing it to the big screen once again are Sara Ali Khan and Varun Dhawan (We know, WOW). This remake with the same name is one of the upcoming Bollywood movies which you can stream comfortably on Amazon Prime. A #flashbackfriday to the 1990s, this David Dhawan film will see slapstick comedy (obviously), over-the-top everything and some fun punny dialogues. As Dhawan weaves himself a web of lies, the audience will have a ball laughing. Varun Dhawan brings back the charm of Govinda and some forgotten tunes – Coolie No. 1 will definitely make for a fun watch with your friends and family.
8. Shakeela
Releasing Date: 25 – December – 2020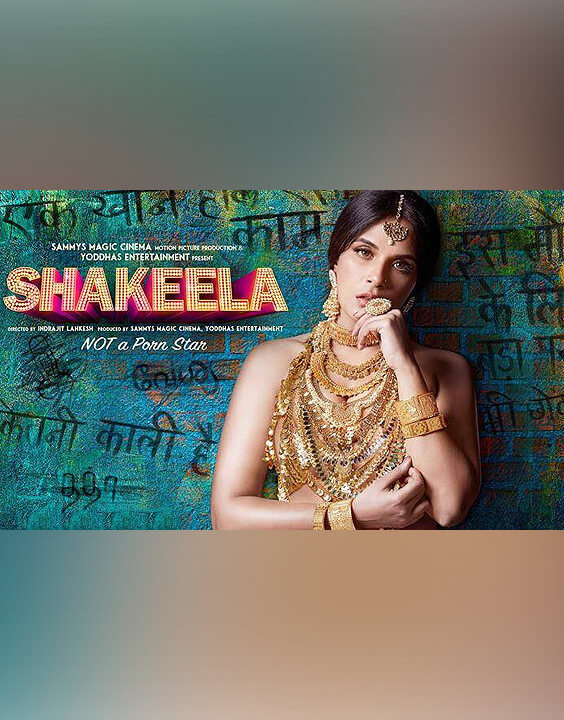 This Upcoming Hindi Movie features … wait for it, Pankaj Tripathi – need we say more?
Shakeela is a biopic on a Hindi adult film actress played by Richa Chadha. The film paints a rather realistic picture of the 90s erotic filmmaking. This Bollywood new release movie will be coming to a theatre near you soon. The film's trailer has garnered a good response from the audience and has created quite a buzz. The actress on whom the picture is based has complimented Richa Chadha on her brilliant performance. For the past 2 decades, Shakeela has ruled the South Indian Cinematic space and this upcoming Bollywood movie will make her journey heard by all. Be on the lookout for Shakeela and mark your move calendars. Also, did we mention, it has Pankaj Tripathi!
9. Bachchan Pandey
Releasing Date: 22 January 2021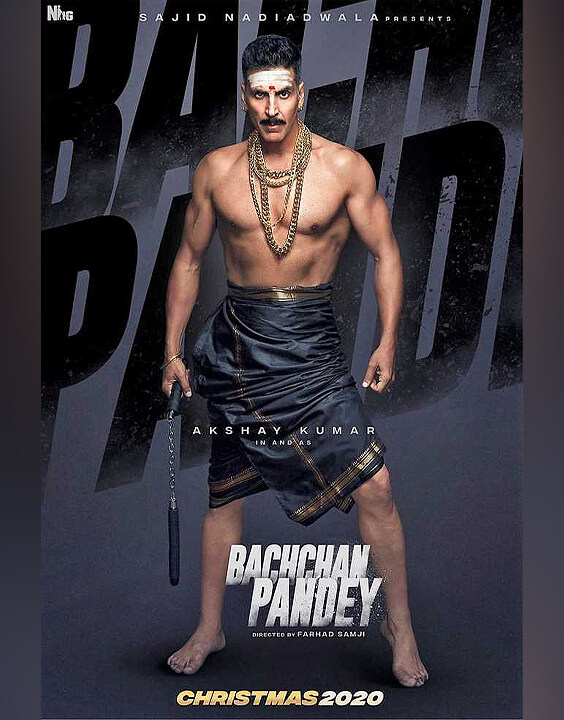 We all hope that the next year brings better tidings and better content. This Akshay Kumar starrer is an upcoming Bollywood movie packed with action, directed by Farhad Samji. The family entertainer also stars Kriti Sanon and Jacqueline Fernandez and audiences can expect a blissful mix of comedy and romance. With Akshay Kumar donning different roles of a gangster, a journalist and a director – chaos and laughter are guaranteed. This upcoming Hindi movie should find a place on your movie calendar. With the shoot in Jaisalmer, the film is going to bring you some picturesque scenes, we bet that at least one scene would be of the dramatic flying sand as Akshay Kumar kicks somebody in the stomach! Let's watch and find out.
10. Brahmastra
Releasing Date: TBD
We have been waiting for this upcoming Bollywood movie for a long time now. We can't decide what we are more excited for – Ayaan Mukherjee and Ranbir Kapoor coming together again or Ranbir Kapoor and Alia Bhatt sharing the screen space for the first time. One of the most anticipated Bollywood new release movies, Brahmastra has been the talk of the B-town with its extravagant name reveal and cast. The action-fantasy upcoming Hindi movie will have you gather your people and enjoy the epic experience. The best part – Brahmastra is the first part of a trilogy that will follow the journey of Shiva and his quest to find the "Brahmastra". The ride will be exciting and we are all ready for it.
These are our top picks for the upcoming Bollywood movies. Due to the pandemic, there could be a shift in releasing dates.
Be it the Hindi movies releasing this week or the next year, our favorite B-town people are here to impress and entertain us. Don't miss out on these films and have a rendezvous with some good quality content.
Pro-tip: Sanitize your seats before sitting and don't forget to have some fun.
Image credits: The copyrights of the images used in this post belong to their respective owners. The credits where known are specified under the image - if you're the owner of an image and want it removed, please contact us.