Just as the name suggests, two-piece outfits or co-ords as they're more popularly referred to, are ones with matching top and bottom wear. They're clearly having a moment right now, and not just with the ladies. Men too are just as invested in the trend, and why shouldn't they be? It's fun, easy and uber-stylish – three things that modern dressing demands without a doubt.
We're also seeing celebs and influencers flaunt their own definitions of co-ords, fearlessly tweaking the book definition of it and adding in their own unique touch. If that's what you're also trying to achieve, then you've come to the right place. In this article, we're going to explore how co ords sets outfits can be styled to fit almost every occasion (or lack thereof!) We suggest keeping your notepads handy for this one, or hitting that star mark on your browsers to come back to the article later.
Checkout The Ways To Style Mens' Two Piece Outfits
For Parties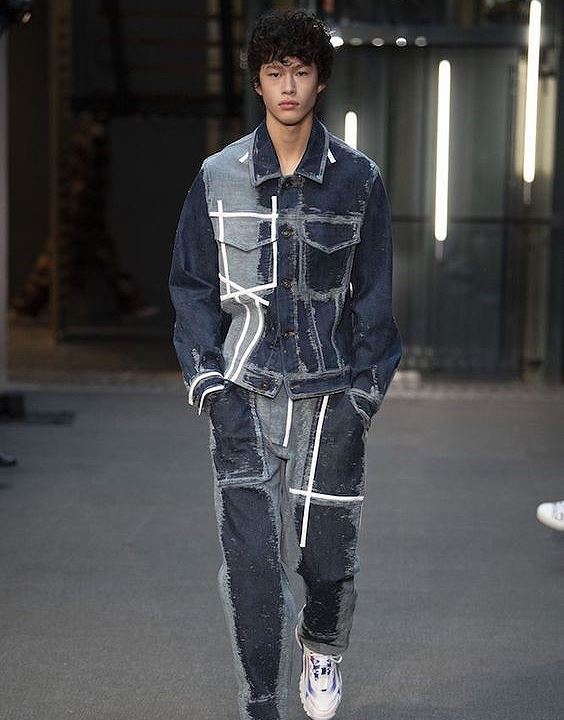 When the weekend strikes, all you really want to do is let loose at a nearby club or pub with your friends around us and a drink in your hands. After the tough week you've had, it seems like an added task to shuffle through your wardrobe and pick your #OOTN with maximum precision so it also looks good on the gram. What if we told you that switching to two piece outfits can cut down the effort and amp up the style?
Like everything in life, there are a few basic rules to this too. You're going to want to keep it dapper when it comes to going out after daylight hours, and add a bit of an edge to your look. It all comes down to choosing distinguished styles and trusting them to take you through the night. Here are some tried and tested ideas you can mimic.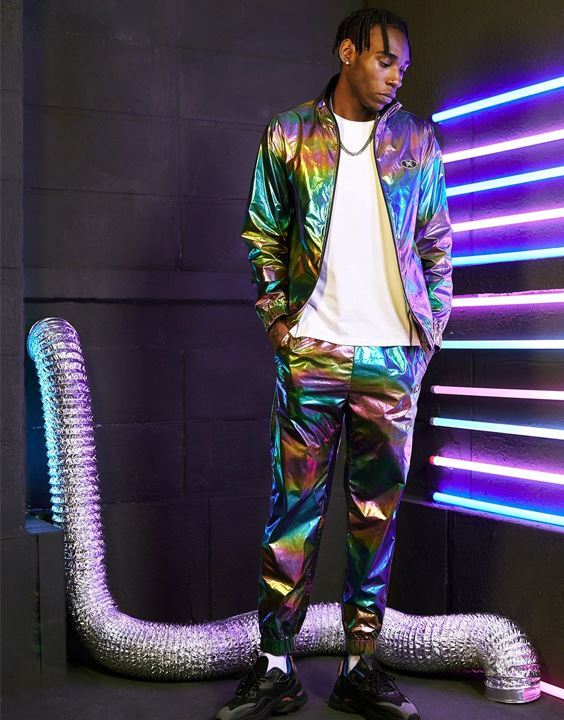 Print Parade: Our favorite kinds of matching sets are the ones with prints, and they also look great while you're taking over the dance floor. Slip into a slim-fit shirt and straight, sleek pants. Finish the look with blingy brogues!
Marvellous Metallics: What's not to love about iridescent hues? They look especially cool when those disco lights hit you! Invest in a metallic bomber jacket and matching joggers. To add that little something 'extra' here, a chunky chain would be a great choice.
Cool Guy Code: If there's two piece outfit combination you can't go wrong with, it's got to be denim on denim! Pick out an edgy one, preferably with an old-school grunge appeal and finish it off with white sneakers for the ultimate cool guy look.
You can pair these with a white customized T-shirt with quirky prints, we have recently introduced customized T-shirt collection where we can print your favorite designs on our premium quality t-shirts, click on the below image and get your own T-shirt today.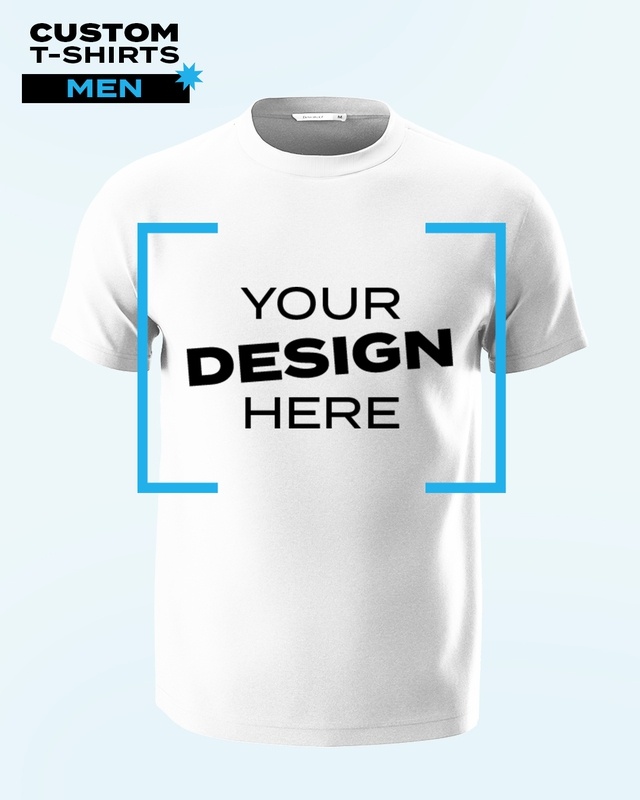 For Pool or Beach Parties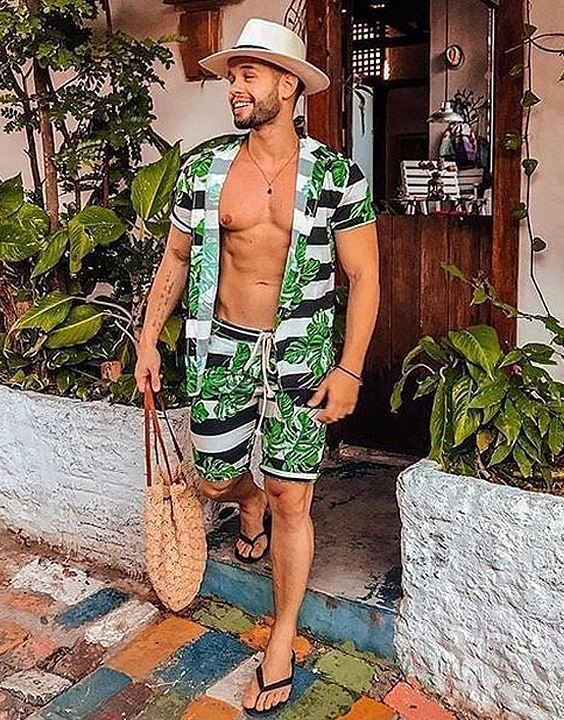 Vacations – even if they're really staycations right now, are the timely breathers we need to kick back and relax amidst our fast-paced lives. What better way to do it than by dipping your feet in clear blue waters, whether it's in the pool or at the beach? Of course, you need to be dressed for it, not only because it's great for our feeds but also because it makes the experience all the more therapeutic. Look good, feel good – right?
We think two piece outfits are the way to go, and there's nothing more we'd love than to make little effort on our chosen #OOTDs but still look like a million bucks. Keeping it easy should be the mantra here!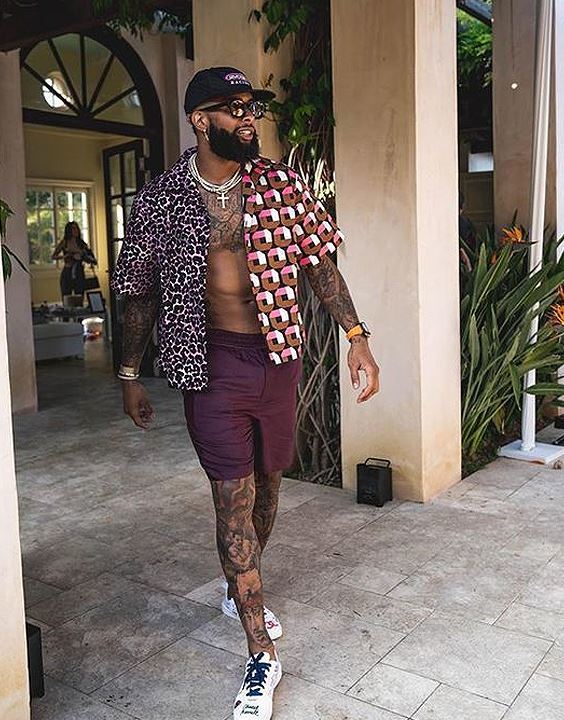 Tropical & Trendsetting Two Piece Outfits: Tropical prints are a favorite among beach-goers and have also become a pool-party staple. Summer co-ord set options in this department often include a breezy shirt and an equally breezy pair of shorts. Slides will make for great footwear choices, as opposed to flip-flops.
Casually Hip: If you've ever wondered how you'd look in a hat and holding a jute tote, this is your chance to give it a shot. Again, pick out a tropical co-ord set and finish off with the aforementioned accessories, plus flip-flops.
Bringing The Fun: If eclectic is not just a word but also a style statement for you, your holiday is the perfect time to flaunt it. Keeping the color palette the same, experiment with two different prints. Take it up a notch with a baseball cap and the shirt unbuttoned!
For Playing Sports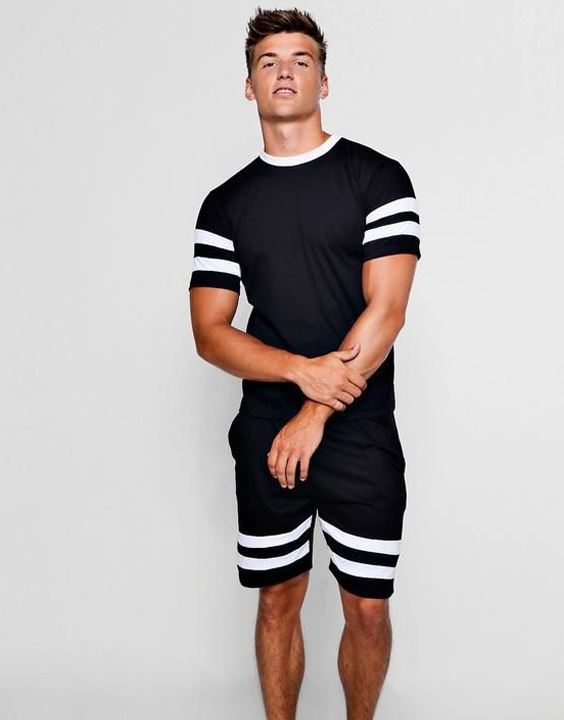 As men, we know that the one place you and your best mates bond amazingly is with football, basketball, or any other game! What you wear to the court matters too, and we know how compelled you can get with picking the first thing you can get your hands on in your wardrobe.
Once though, go the extra mile with two piece outfits that will complement the spirit of the game and also your style. They're just like jerseys, but more informal and definitely more fun. One thing to remember though is that what you wear should be breathable enough to dry out soon when you're sweaty, to prevent discomfort and other health hazards. Now, onto the styling bit!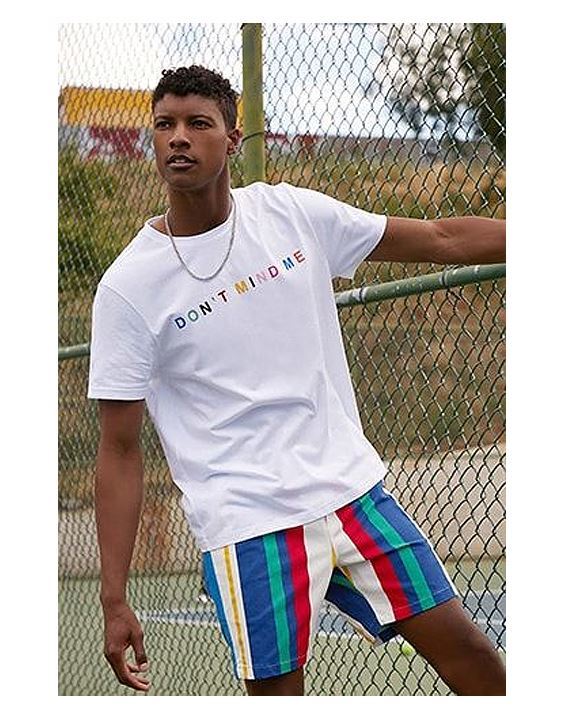 Go Monotone: We're always siding by bright solids like yellow, blue, orange, etc. for high-energy games. The colors can largely affect your energy levels and keep the positive vibe going throughout. Slip into Fugazee co ord activewear in lively hues and a pair of sneakers along with football socks.
Go Monochrome: If brights aren't your thing, the next best option and the easiest choice is black and white! Going monochrome will not only save you time, but it's a fail-safe combination. We prefer ones in nylon or other rapid dry fabrics, which you can find on any fashion app.
Go Funky: We've explored monotone and monochrome both, but if they weren't to your liking, that leaves us with our personal favorite – multicolored! This can be achieved through prints like stripes, or with other details like slogans, etc. Treat co-ord sets for men as your playground and you shall be pleasantly surprised!
For Road Trips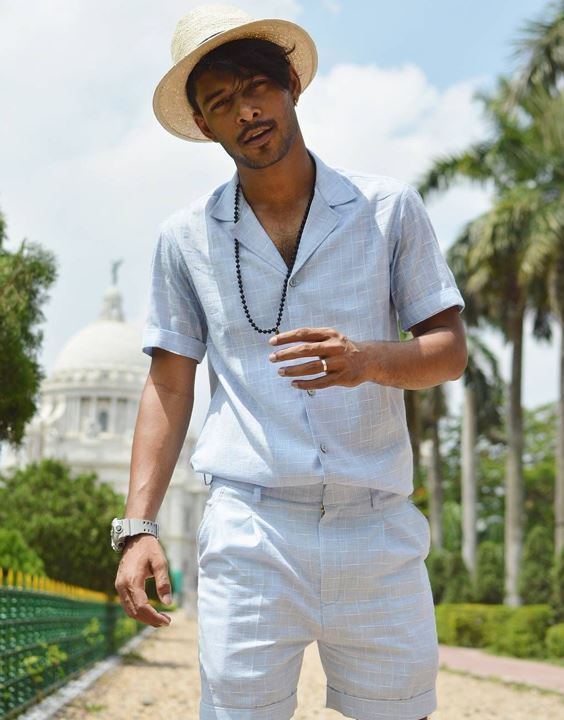 Two piece outfits have a reputation for being 'dressy', and a pair of t-shirt and shorts or jeans are considered casual. But mix these two up and the result will be an outfit that won't just turn heads, but also prove to be road trip-appropriate. The trick is to find pieces that are relaxed or baggy, and not skin-tight. Even the colors should preferably be in the neutral or toned-down zone, making them as look-good as they are feel-good.
When it comes to fabrics, dress according to the weather, always! You don't want to be stuck wearing a sweater in humid & warm weather, or a linen shirt amid chilling winds.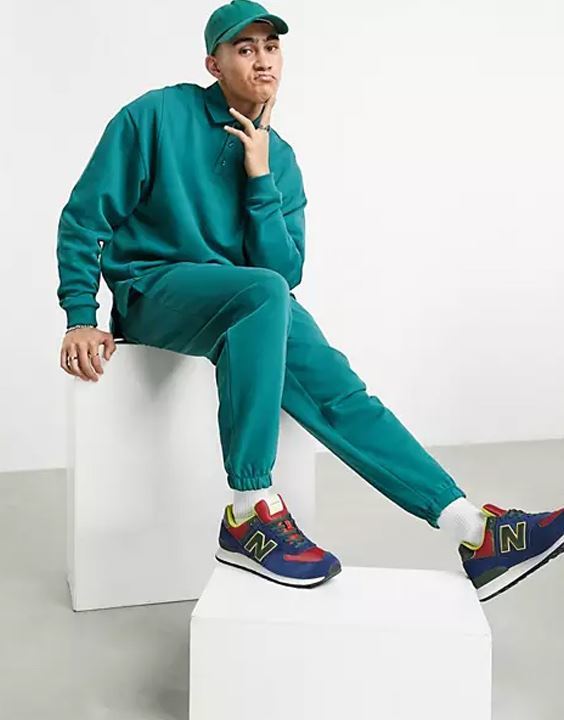 Modern Suave: Say yes to men's matching shirt and shorts set for your much-awaited getaway! We're not talking about the one you'd wear to the beach, but this leans more towards the casually sleek side. Try looking at linen or cotton and pinstripe or checkered prints. A hat and a beaded necklace or bracelet are known to be great additions. You can also wear your favorite watch if you feel like you want to avoid looking at your phone to know the time.
Pastel Affair: Soft summer hues are winners in the warm weather, so you might want to give them a shot, along with a sleeveless t-shirt and a pair of drawstring shorts! Remember that white shoes go with practically anything so use that to your advantage.
Winning Athleisure: Co ords tracksuit isn't just for running tracks and morning jogs in the park; it is also a great way to stay comfy AND stylish when you hit the road. All you have to do is choose the right fit and the color of your choice, then you're good to go.
Comfortable casual shoes that fit any occasion by Bewakoof. Check out..!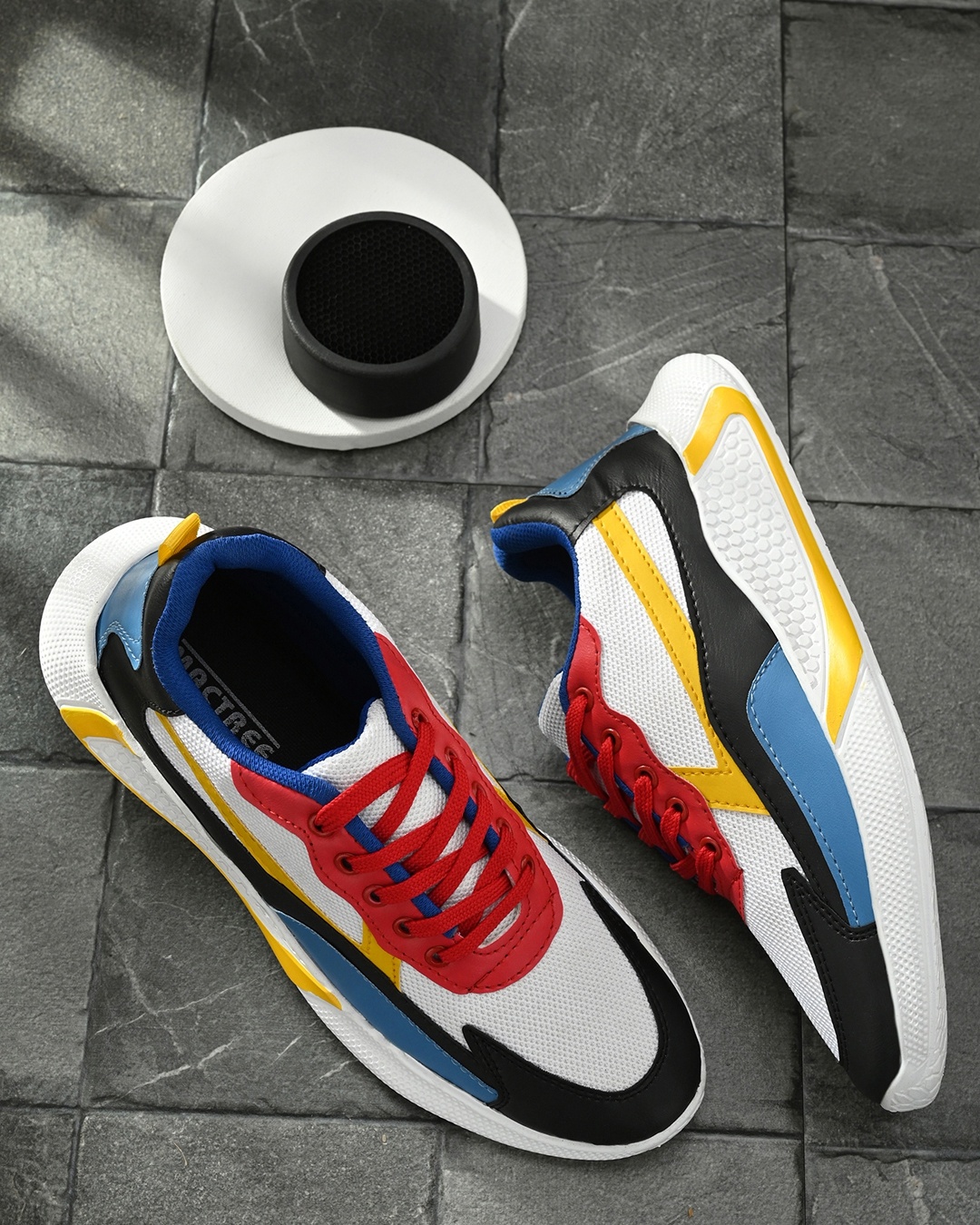 For Dates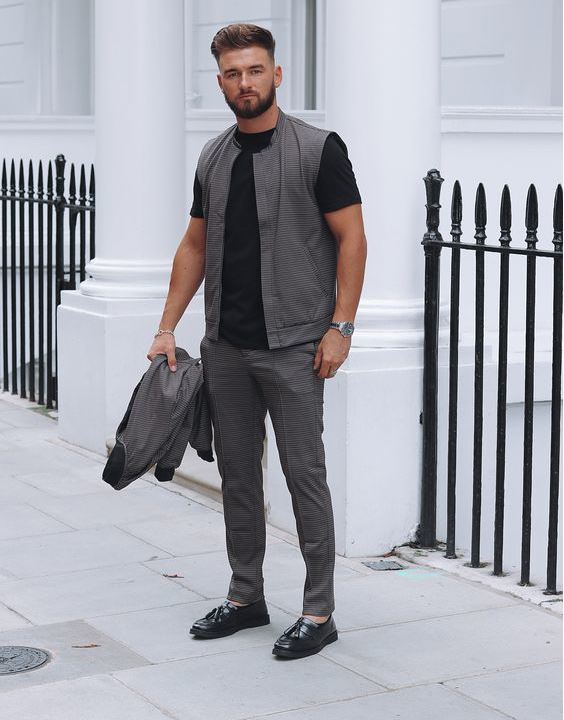 First dates or hundredth dates, they're all about impressing your girl and sweeping her off her feet. While one way to do it is by planning an evening or afternoon that is simply extraordinary, the other, more accessible way is to dress so well it's remembered forever! Let two piece outfits aid you in making a standout statement and win her heart for the first time.
We're not just talking about formal attire like coords, blazers and shorts, but styles that make you seem more approachable and laidback. Your dressing will depend on where you plan to go, what you plan to do and when you want to do it! Bear all of this in mind before hitting the purchase button on any website for best online shopping in India.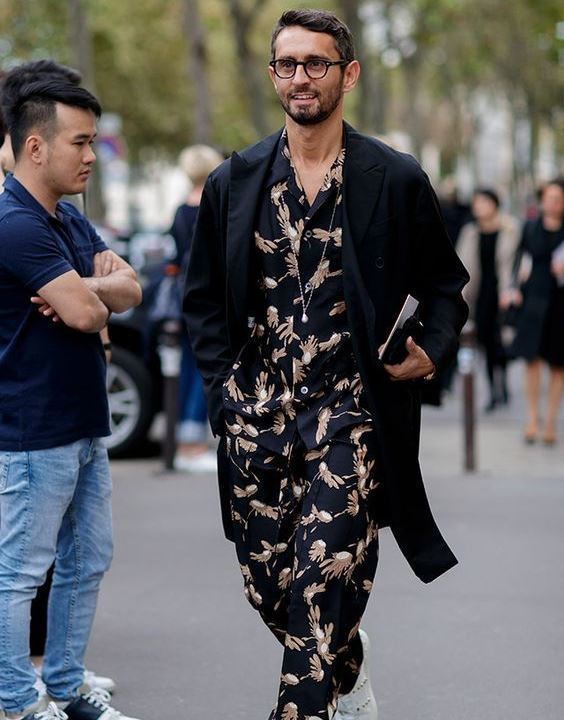 Layered Love Two Piece Outfits: A simple neutral-hued shirt and matching pants will be your best friend in terms of making a lasting impression! There's no one who doesn't love a guy who has nailed his layering skills, and women especially, can't help but be amazed. Leave the shirt buttons open and underneath, wear a basic tee. If you feel like accessorising, a minimalistic chain would be great.
Sharpen It Up: Take your style game to a whole new level with a sleeveless jacket and matching pants, along with sleek leather shoes. This could even be co ords blazer and trousers instead of the sleeveless detail.
Lounge To Light Drinks: Pajamas are no more limited to your bedroom, as you may already know. Style them well and you can wear them to the pub if all you're doing is meeting up for a drink or two. A trench coat over print-on-print styles is a personal favorite for us!
For Lounging at Home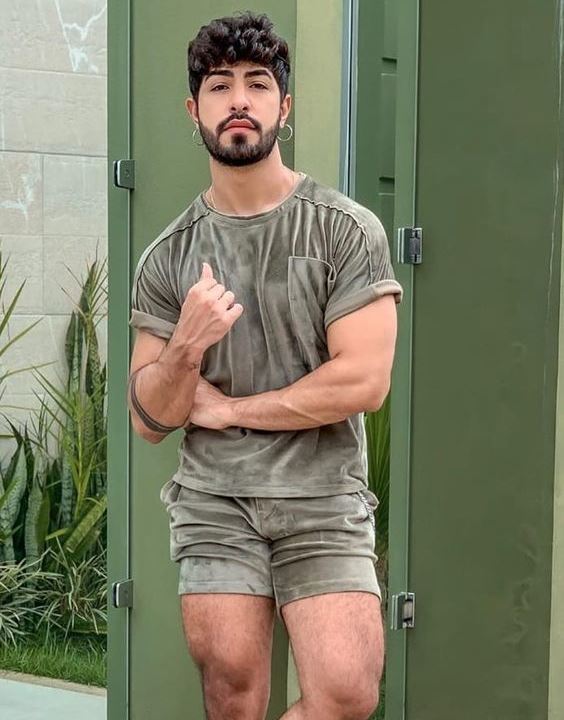 Your mood goes through a hundred changes when you're at home, but the need for comfort stays intact. Comfort can mean a lot of things to a lot of different people. For us, it is cozying up in bed with a heavy blanket. For someone else, it could be meditating or doing relaxing self-care routines (yes, men do it too!)
Whatever you demand of your day off, you deserve an outfit that is aligned with it. Generally, two piece outfits are most-picked when people are at home, since they are no-brainers. We also like to take the same approach to indoor dressing, and here's how we have mastered it for everything we do within the confines of our humble abode.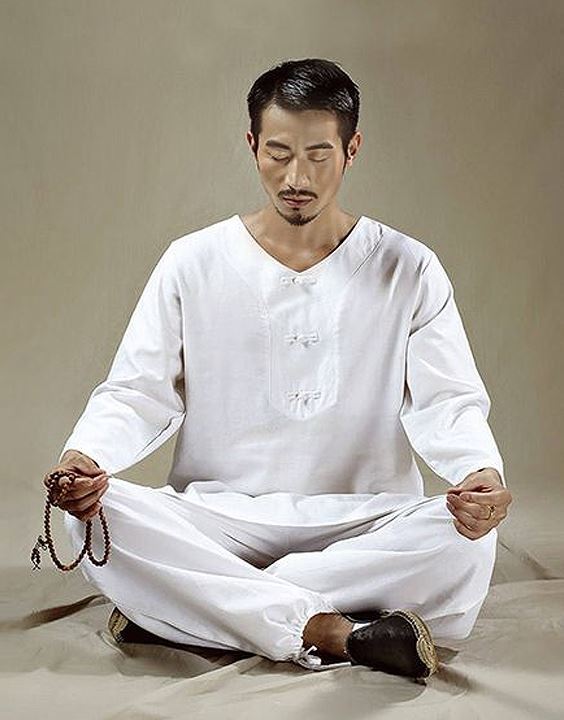 Clean Slate: All-white is known to incite calm and peace, so it's no wonder that it is THE palette for meditative as well as other relaxing activities. As far as men's clothing goes, you can don a loose kurta and relaxed trousers for maximum alleviation.
Luxe & Laidback: Here's a combination we love! Spending a few extra bucks on something that doesn't just bring comfort but also feels absolutely luxurious seems worth it sometimes. Think velvet t-shirt and shorts or a two piece sweater set to keep you company all day long!
PJs All The Way Two Piece Outfits: Now here's something that most of us love to death – our pyjama sets! Come what may, their presence on our bodies is not only a cause for comfort but also reassures us that we're allowed to hit pause. Curl up with your pet in bed, read a book or watch endless hours of television in these two piece outfits that feel heavenly!
We hope you love styling your co-ords outfits just as much as we did! If not, there are already-paired outfits to your rescue, so don't stress it!
Image credits: The copyrights of the images used in this post belong to their respective owners. The credits where known are specified under the image - if you're the owner of an image and want it removed, please contact us.