If there's something we always stan, it's pieces that marry functionality with style. In fact, that's exactly how a lot of our wardrobe classics were invented – out of need, and not out of a fleeting trend! Scarves are one such item.
They play many roles in our lives, like keeping us protected from the scorching sun in the summers, acting as an added accessory, being conversation-starters not just at social events but in your daily routine, and keeping your hair in place while you're traveling. You will be happy to know that there isn't just one type, but many types of scarves!
You might have spotted some in your favorite movies on your favorite characters, on runways, or on the bus ride to your workplace or college. While a few of them may have left a negative impression, there are others who must have definitely nailed theirs! Let's take a look at the ones that definitely made us go gaga, and might have the same effect on you.
Types of scarves styles
From airy, breathable pieces to luxurious ones, here's a lowdown on scarves, an accessory staple for every closet! Don't forget to bookmark the ones that catch your eye.
1) Cashmere Scarves – For the wintery days!
Yes, we know that most of us are in the midst of a rather hot summer, but there's winter at the end of…well, year. There's no harm in prepping for it in advance, especially when the pieces you prep with are so good.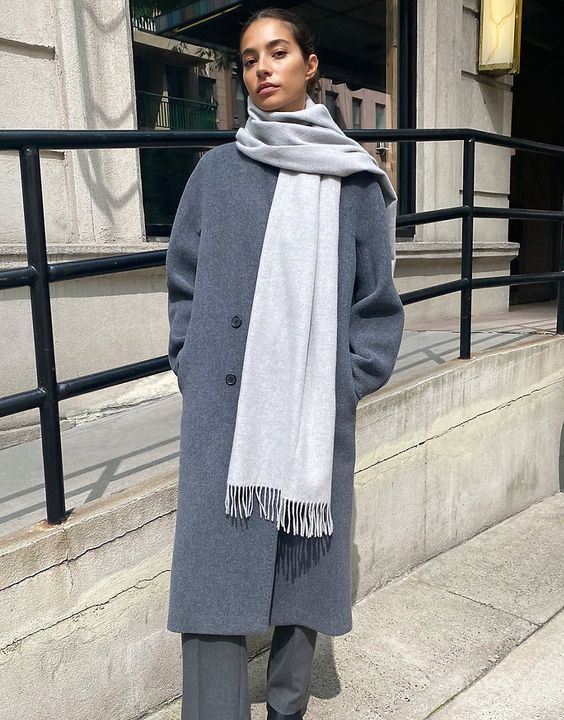 Ditch the cheaper scarves next winter and trade them for a cashmere scarf that is double the style and double the warmth! These beauties are priced really high in the market, but they're investment items. This means these types of scarves will always defy trends and stay timeless through the years.
One important attribute to note about cashmere scarf material types is that they grow softer with time, provided you take really good care of them. Since they are made with natural fibers, no two of them will be the same, which makes each piece unique! All the more reason to spend those extra bucks on them, right?
Made from the fur of very specific breeds of goats in hilly areas, especially Kashmir in Asia. The fact that it is animal fiber not only helps insulation but also ensures there is no harm done to your skin due to friction, which usually happens in the case of synthetic materials. Add cashmere scarves to your closet for a luxe update!
2) Cotton Scarves – Wardrobe mainstays!
Just like you can't go without a basic tee or a pair of jeans, you can't go without these types of scarves either! The spot they take up in your wardrobe is well deserved, and they hold the capability to take you through not just summer but every other season.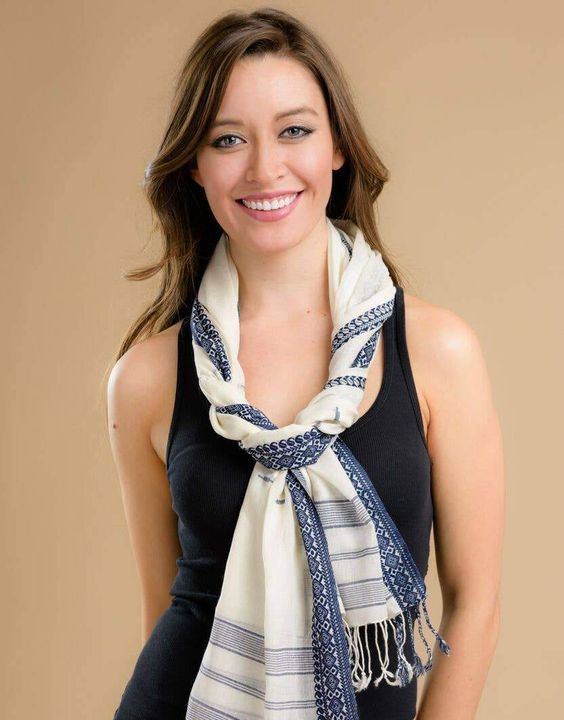 There are a few reasons why they are so widely popular and equally important to own. Cotton, as a fabric, is a warm-weather favorite. It keeps pesky sweat at bay and allows your body to breathe free.
Not only will a cotton scarf shield you from the sun, but it will also add a touch of effortlessness to your outfit. Regardless of what color or pattern you choose, these scarves are extremely versatile and the question of 'how to wear a scarf' doesn't arise at all with them.
You can choose to pair them with a dress, a shirt, a t-shirt, or pretty much anything you want for casual outings or daytime events. Go in with no holds barred, and you'll see how cotton scarves transform your look into something that deserves to be on your Instagram feed stat!
3) Infinity Scarves – Double the fun!
Infinity scarves, as opposed to regular scarves, don't have a beginning or an end. That's right; these scarves are a loop, and hence the name! They are two times more fun than drapey scarves but also two times less effort.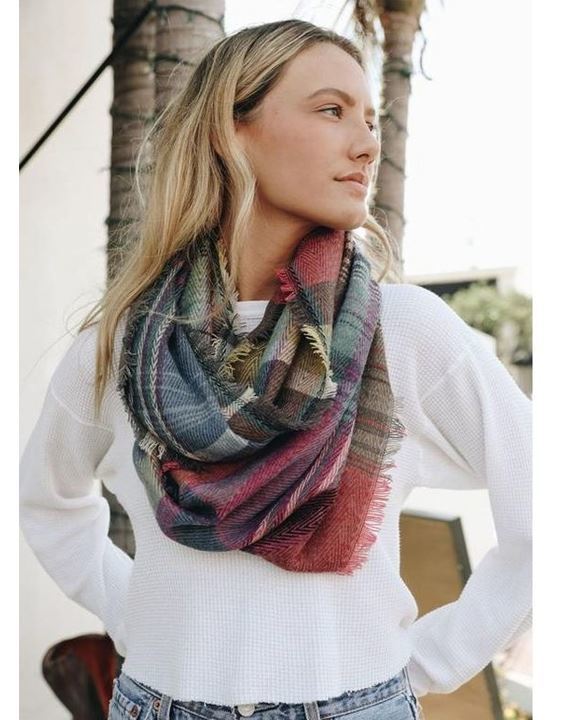 All you have to do is put your head through the loop and repeat it twice or thrice, depending upon the circumference of the scarf you own. Sounds like a smooth process, right? This is the topmost reason for the fame of these types of scarves among young and middle-aged urban women.
As far as the functionality goes, that can be credited to the fabric they're made of. Wool is a great choice for winters and quick-dry fabrics are a great pick for monsoon. For the summer season, cotton or linen scarves or stoles definitely deserve your attention!
Traditional scarves are great and are closet must-haves without a doubt, but it's great to step out of the ordinary every now and then. Pieces like this give you the chance to do that and get experimental while retaining their timeless quality. If that isn't a good enough wardrobe investment, we don't know what is!
You can even style these scarves with customised t-shirts, click on the below image and shop your own personalised t-shirt now.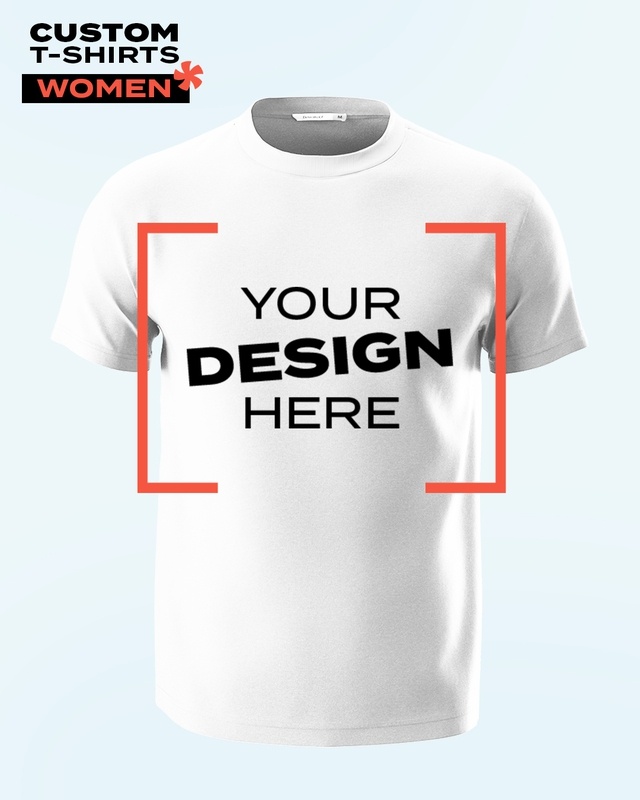 4) Silk Scarves – Luxurious and lustrous.
With historical significance attached to them, silk scarves are easily one of the most opulent wardrobe items to own. There was a time when they were worn to denote ranks in society, with only upper classes flaunting them.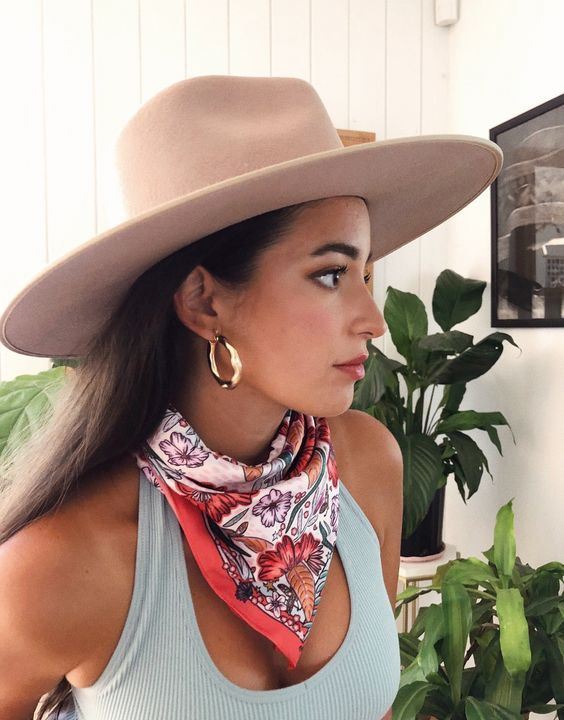 Now, the entire dynamic has changed and they're more of a symbol of fine taste in fashion than anything else. It's impossible to watch a movie with the elite in focus and not spot these types of scarves on any of the characters. Whether they're in the form of a necktie or stole, their icon status is never up for debate.
Just like cashmere, investing in a silk scarf can cause a dent in your wallet, but if you're someone who enjoys the finer things in life, then you'll find that they bring you immense joy and also put you high up on the style ladder! Always buy ones from trusted brands though, you don't want to be stuck with a blend.
They're good for your skin and for your body, so that's a bonus and the right motivation to get yourselves at least one. We're all for printed silk scarves but you can give into your favorite solids. We're also suckers for the luster, and we know that you will be too.
5) Embellished Scarves – Evening dress code winners!
From parties to sunset soirees, date nights to cocktails, regular scarves are just not allowed and this is where embellished scarves come into the picture. Adorned with sequins, beads, stones or other shimmery elements, these types of scarves can transform your OOTN into something right out of a Hollywood movie.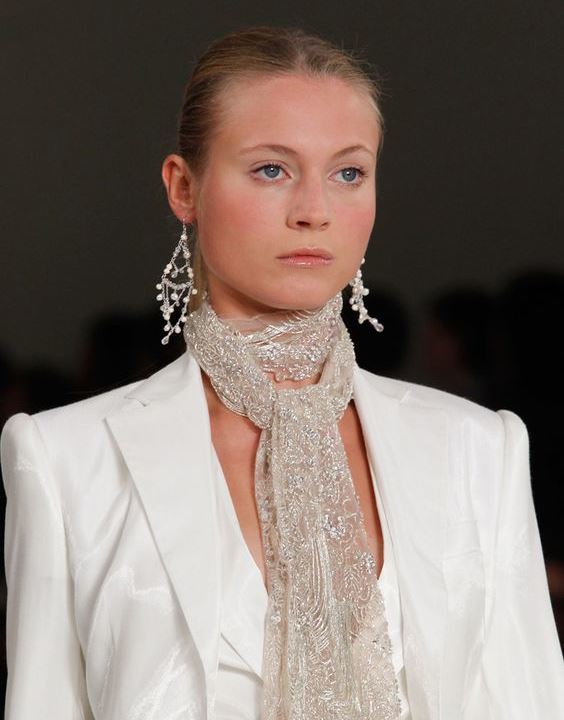 Typically, embellished scarves involve fabrics like tulle and georgette, because it keeps them lightweight yet luxe and glam. You don't want the little trinkets to weigh you down now do you?
For nights spent at the pub or club, embellished scarves are best paired with an LBD! For date nights, swing them over a cute skirt and a fashion top combination. For cocktail functions, there is nothing better than a gown to go with! You can keep the jewelry minimal so as to not allow it to clash with the already sparkling stunners.
If you want to keep things simpler, then a triangle scarf should do the job. You can easily find one while online shopping in India on one of your favorite destinations on the web!
6) Bandanas – Multipurpose in style!
If you haven't heard of these, we're sorry, but you've definitely been living under a rock! Worn on the head and around the neck, occasionally, even tied around your hand or your bag, bandanas are famous for being free-spirited and trendsetting!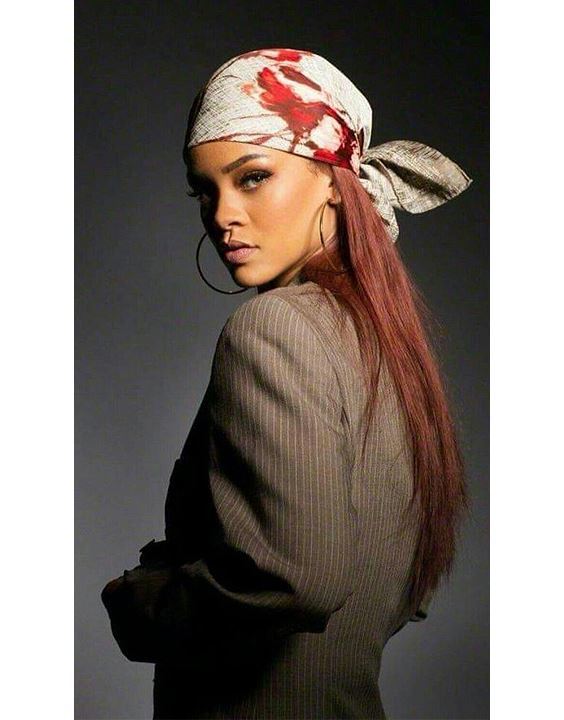 They're not just a great accessory for your outfit, but also for your hair, apart from complementing other accessories. Personally, these are our favorites among all types of scarves because of how easy they are to style.
Bandanas have been a significant part of a lot of subcultures like bohemian, grunge, etc. They're made with an array of materials, most of which suit every budget. The fact that they can multipurpose makes them a great choice for every kind of taste and wardrobe since you will never grow tired of these classic pieces, no matter how long they stay unused. Also known as a 'kerchief', bandanas have a longstanding history in the world of clothing.
The square-shaped pieces are used in a lot of countries around the globe, for all sorts of reasons. That makes it all the more important for you to build a unique style with them in order to make a statement. So go ahead and add a personal touch to your looks comprising bandanas!
7) Chunky Knit Scarves – Extra warmth for when the temperature drops!
Ever had a piece of clothing that felt like a warm hug? These types of scarves are just that, but as accessories! Chunky knit scarves are quite popular with women in areas that tend to get or remain freezing cold.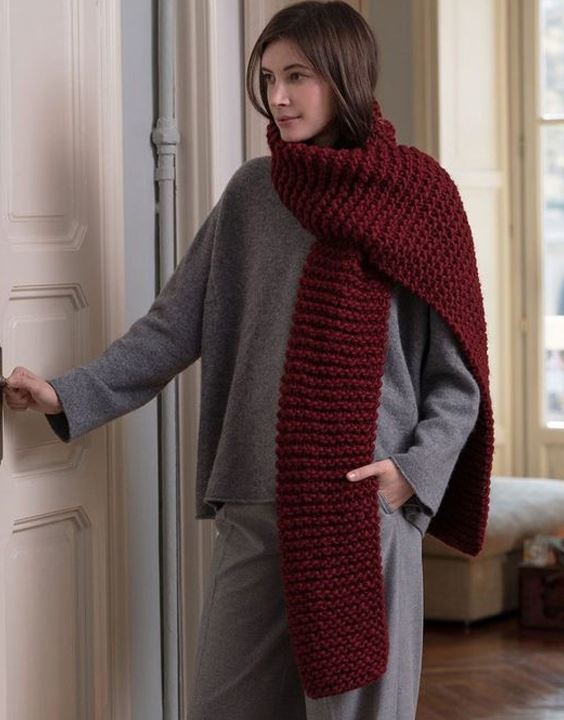 Apart from keeping you cozy, they act as a great pairing for your outfit. Investing in neutral colors is your best bet, because then, all you need is one scarf that will go with everything effortlessly. Personally, we're huge fans of shades of grey and beige. Black too remains a forever favorite!
They're not exactly the most lightweight stylish scarves available in the market, but if you don't mind a little heaviness around your neck, then these should definitely be your go-to. Combine them with a jumper, a sweater, cute socks, and uggs, and you've got yourself a winning winter look.
To make them last longer, don't forget to read and re-read the washing instructions on the label. Since they're knitted, their fibers can come out much easier than other scarves, and that is something you definitely don't want! After all, style ain't always cheap.
Difference Between Scarves & Stoles
It's all in the dimensions! When you choose a scarf, you're choosing something that is long enough, but probably not as wide. Stoles can be long, although not as long as various types of scarves, but the major difference is that they're wide too.
Meaning, that while scarves can be wrapped around your neck and not so much around your body, stoles tend to do just that. Stoles can be seen on people on formal occasions, and scarves are a more casual version.
For example, shawls are a type of stole and the bandana is a scarf! Both of them are equally stylish and are absolute wardrobe must-haves, but all you need to do before getting them on an online shopping app is to figure out where and why you'd be wearing either. After that, you can hit the 'purchase' button with full confidence about having made the right choice!
That brings us to the end of our article, but for a lot of you, the journey to exploring different types of scarves might have just begun! Delve deeper into this classic masterpiece and flaunt it every time you get the chance. You can really never go wrong with it!
Image credits: The copyrights of the images used in this post belong to their respective owners. The credits where known are specified under the image - if you're the owner of an image and want it removed, please contact us.