For all the ladies!
Women's day is right around the corner and we're just so ready for it! Women give birth, raise and run the world and 8th of March, is officially women's day, the day we celebrate and appreciate women. Highlighting women and their unending efforts, women's day is celebrated all through the globe with utmost respect and appreciation for God in a woman's body.
Celebrate women's day with cheerfulness and happiness with the classic outfit to compliment your radiance.
Mix and match new outfits, new combinations with a new shopping list to treat yourself on your day!
Step into nostalgia with the Disney T-Shirts
We've all grown up in a magical world full of fairy tales and a world full pf imagination. Re-live your nostalgia of the beautiful memories with freshly designed Disney t-shirts.
People are unbelievable! People are surprising. Sometimes we just cannot figure out humans ourselves and it just makes you go 'OMG'! Chain your reaction with a classic minie mouse tee with a classic 'OMG' twist in yellow colour. The colour of warmth and calm, it's just the perfect colour and design to match your vibe.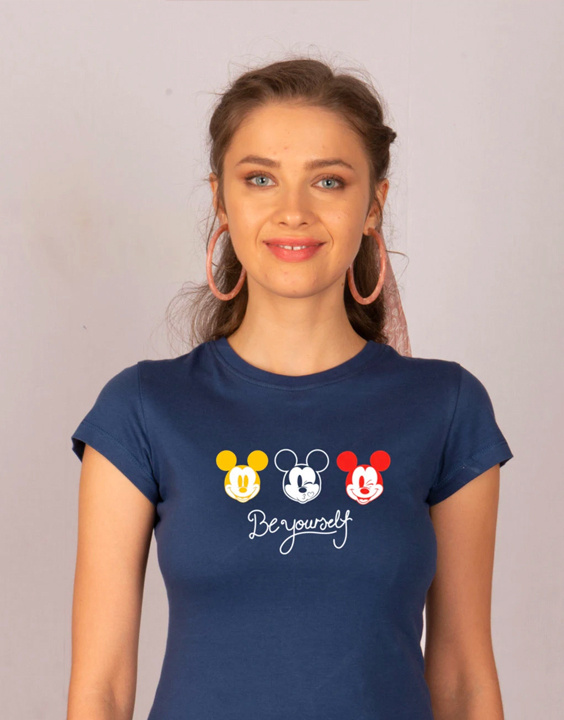 Pooh has always been close to our hearts. Isn't The honey eating bear is just the cutest thing ever or what! Get the Peek – a – pooh t-shirt for women and add to the cuteness bar by pulling it off with a waterfall shrug, black bottoms and red sneaks.
Shop through the wide range of Disney t-shirts from Minie and Mickey mouse to winie the pooh. Find your nostalgia with prices starting as low as rupees 259.
Get yourself your right match, the right dress.
Beautiful dresses are like polishing on the pearl. Highlight your eccentric persona with beautifully crafted and designed dresses for women.
Apt For every occasion, beautiful dresses never fail to make you look irresistibly gorgeous and stunning. Try on a beautiful red flare dress and go out for that fancy date you were waiting for. Red is a really intense colour that represents strength, power, desire and love. So show off your chic, passionate side with a beautifully designed red flare dress.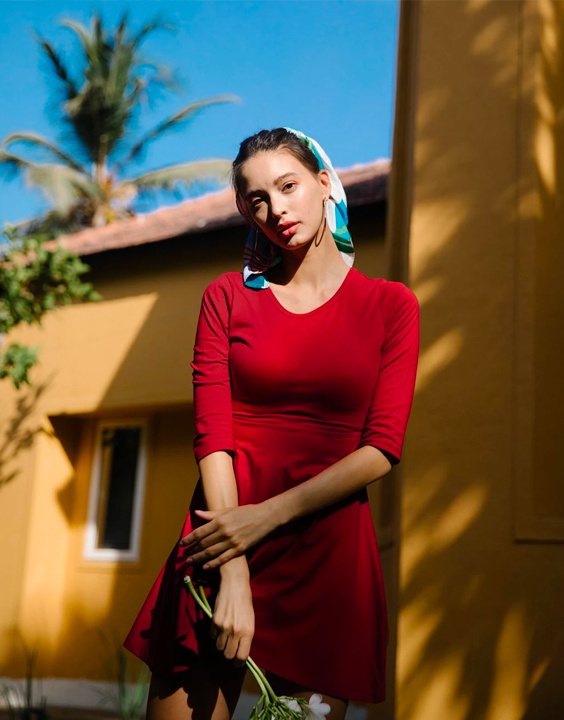 Club night with your girlfriends? Throw on a new pair of Bold, Blue flared dress with top notch quality and flawless design for the flawless you. Blue represents imagination, inspiration, depth, confidence and intelligence. Put forth your artistic, intelligent side and celebrate the art named you this women's day with a beautiful blue flare dress for women.
Designs that make you go whoosh!
Get yourself classic boyfriend t-shirts with beautiful designs and captivatingly colourful designs and patterns that make you look stunning and simplicity brings about the element of sophistication to your getup. Get twinning t-shirts for you and your boyfriend and celebrate this women's day together with awesome and fresh designs and embrace yourself!
Beat the summer and style radar with beautiful half sleeves t-shirts. For all of those who have their birthdays in March, get yourself a 'Queens are born in March' t-shirt for a cool getup, once you mix and match it with designer denim jeans and classic low top sneakers. You could even add a waist knot to spice it up a notch with your suave persona.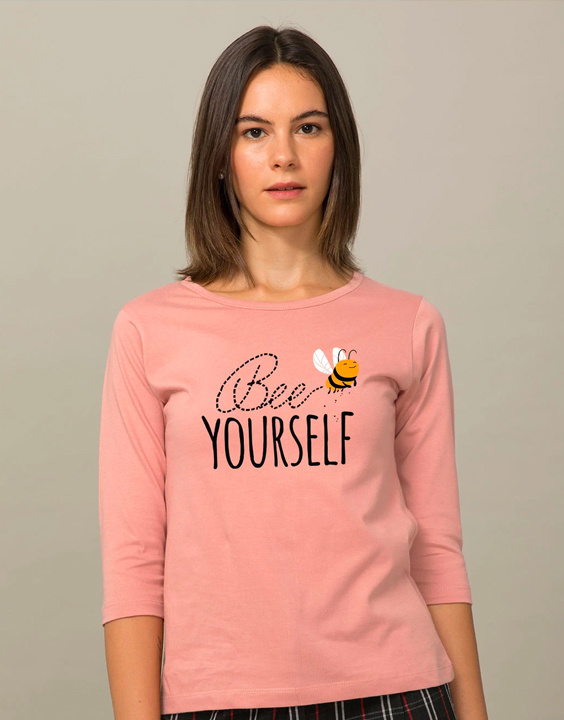 Trendy 3/4th sleeve t-shirts are becoming a new trend and bring the swag element to your outfit. Simple, swaggy and stylish, all at the same time, 3/4th tees always make you look top notch and a trend setter. Throw it on with beautiful minis or shorts and low tops and slay the outfit of the day. Spice up your women's day with a spicy outfit with 3/4th sleeve t-shirts.
Crop tops for the chic look.
Look absolutely stunning with beautiful and gorgeously designed crop tops.
Mix and match with classic crop tops for women and slay the chic look by throwing on a beautiful pair of rugged shorts or jeans along with a pair of beautiful red sneakers and a plain black or red crop top.
For the cute cartoon heads, choose for yourself, freshly designed minie mouse or cartoon printed crop tops in different colors for the time you want to bring out the cute, gorgeous cartoon fan girl in you.
This women's day, embrace your inner self by treating yourself to beautiful designer crop tops for women and embrace every side of you from the gorgeous party girl look to the beautiful, flaming nerd look to the comic and cartoon head.
Jogger look for the hips
Joggers have been in trending ever since we can imagine and we just cannot get over this trend. Stylish and comfortable all at the same Time, the classic jogger look always flaunts style and confidence when you decide to rock it with your vibe.
Stan over batman this women's day with the classic batman joggers for women. Show off your love for the comics and bruce wayne by combining the black batman joggers with your favourite batman tee and rock the batman vibe with confidence.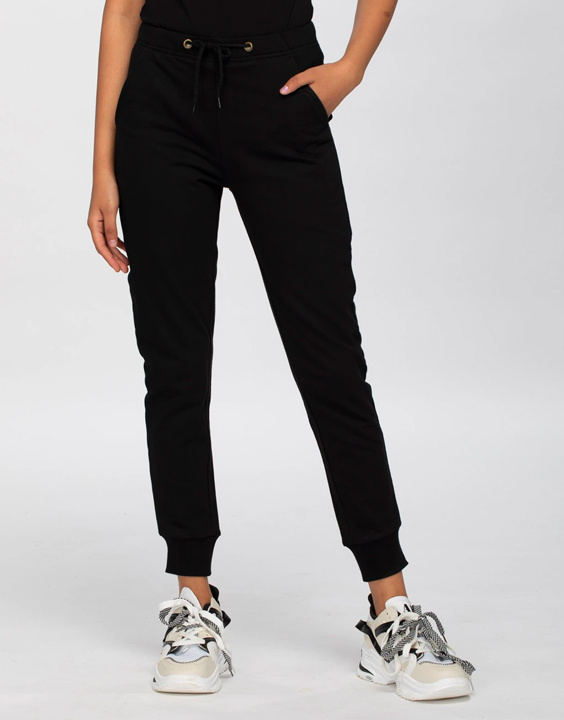 For the fitness freaks, gift yourself, on this women's day, a perfectly designed pair of women's joggers for a good workout session in your favourite colour from the trendy neon orange to timeless and classic grey. Workout in style with fashionable and all time classic joggers for women and get fit this 2020
Funky sliders for the cool look
Sliders always give a cool, classic, fashionista type look that always makes you look just tip top and cool. Classic designs never fail to add the style and simple Element to your outfit.
Get yourself some freshly designed sliders this women's day to add to your wardrobe. Well, because, the more the merrier!
Different designs from classic spider man slider for the marvel universe fans to uniquely designed Panda dabbing slider for the funk heads and hips. There's everything for everyone! Get the one that matches your vibe and shine bright this women's day with casual yet cool sliders for women.
Fresh pyjamas for the slumber parties
Celebrate this women's day with your gal pals and throw a slumber parties for a night full of fun and memories to make with comfy and fresh pyjamas for women
Twin with your beloved gal pals with matching pyjamas with special designs like the Game of thrones designs for the GOT heads, the harry potter design for the potter heads or the Mickey or Minie mouse design for the cartoon stans.
Mix and match or just twin along with your soul sisters this women's day with exclusive collection of funky yet eccentric designs of women's pyjamas which are just cozy and just comfortable!
Classic colour blocks for The Statement makers
Stand out with classic colour block t-shirts for women with stand out designs and contrast colours for you to fall in love with.
Colour blocks have been in trend ever since the 1950's and are still widely popular among contrast lovers all over the globe.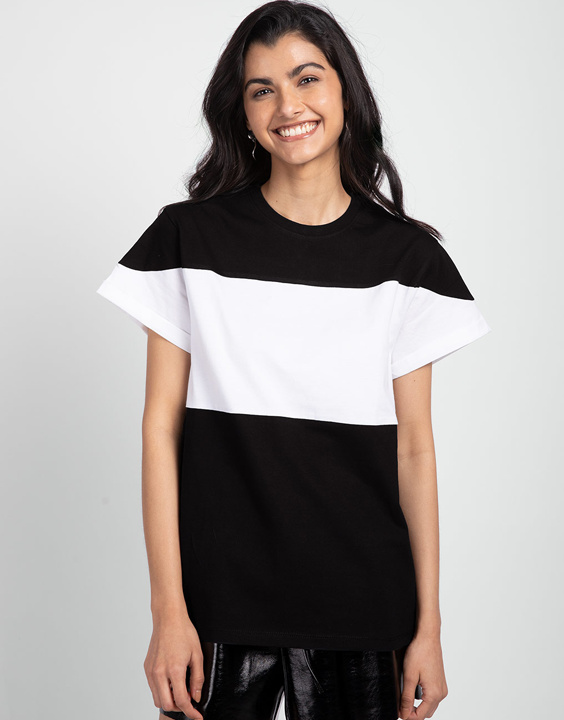 This women's day, get yourself some loud, statement making, colour block t-shirts for women in different colours from neon green and neon orange with black and live it up all in contrast with captivating colours and conquer every room with your style and confidence with special and unique colour blocked t-shirts.
Image credits: The copyrights of the images used in this post belong to their respective owners. The credits where known are specified under the image - if you're the owner of an image and want it removed, please contact us.