What is the colour festival?
Holi, The festival of colours is almost here and we all just cannot control our excitement. Celebrated throughout the globe with utmost exuberance, spirit, and love, Holi is the festival of colour.
Tracing its origins back from Hindu Mythology, Holi is celebrated by people all around the world with the spirit of cheerfulness and happiness.
And the best part? Holi is all about the beauty of colours, be it colour tikkas, beautifully coloured Rangolis or sharp, colourful and elegant clothing.
From classic white for the holi vibe to colourful spectrums, light up your day with colourful outfits this holi.
Turn it up with t-shirts for men
Celebrate this holi with brand new, classic and colourful t-shirts to match with the essence of the colour festival.
Start your holi morning with the classic, festive white t-shirts and give it your own custom touch with holi colours and save it in your wardrobe or carry it later to start a new trend.
Get the evening family gathering look with a crisp red t-shirt for the family dinners and chill-out sessions with cousins and friends.
Or maybe you head out for the night with your friends for a nice disco night, rocking a blue t-shirt with classic white trousers and olive sneakers, and celebrate the festival of colours with classic, cool and colourful tees for the day!
Wonderful Vests for the pool party
We just cannot deny the fun in pool parties, especially the ones on holi. Colours all around, everything so energetic, so exuberant. Brace yourself for the fun pool parties with classic vests to beat the heat and get drenched in water and colour!
Yellow t-shirt and vests under the sun looks just perfect and resonates with the charms of the daylights. It is just like ice and sugar to the lemonade, the perfect combination.
You can also decide to stand out and pull of something really outstanding like a Pink t-shirt or vest. It not only makes you seem more confident and comfortable but also quite the charmer, like the one you already are!
Henley for the Holi-day
Henley's never fails to make a style statement and always add just that right twist to the classic, plain t-shirts.
Take on the festive day with a twist with a stylish Henley grey t-shirt for a stylish and sophisticated festive look for the day. Grey, is just the right combination of festive and fantastic to portray the fun and the flawlessness of the beauty of this day.
Or maybe you met mommy after a long time after coming back home. Take your mommy out for a special date with a special Henley orange t-shirt and get her one too for you guys to twin; Orange, A positive, bright colour to cheer you up and add colour to the day of colours!
Switch the shoes with the sliders
Colours do feel and vibe good, but we just cannot deny that they do leave quite a mess for the aftermath. So why should our precious shoes get to bear the crime, and of course, you shouldn't commit blasphemy with your shoes, that too on a festive occasion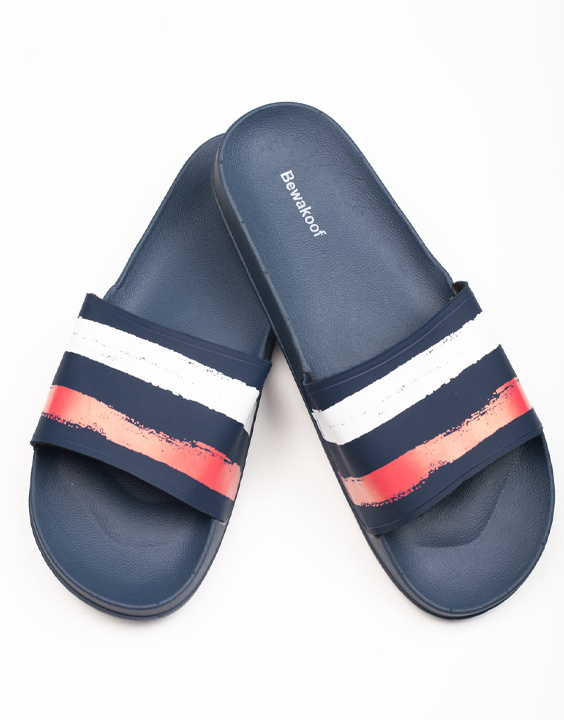 So get yourself a cool, summery and stylish slider for the sun. A graphic designed one with a slogan or a one-liner for the hips or the plain coloured or colour blocked sliders for the tang of the festivity.
Crop tops for the fashionista touch to your festivity
Crop tops always look gorgeous whenever you rock them. Flaunt your waist with classic crop tops for the celebrations in your own style with your diva like persona and take over the day like a queen with gorgeous and colorful crop tops of your choice of colors
Or BYOB of the day and rock a classic crop top with a graphic printed one-liner or just show your stan for Captain America or Batman with the classic, comic collection of crop tops and give your favorite kind of twist to the fascination of the festival.
Full sleeve t-shirt for the feisty punch of colors
Rocking full sleeves with a full blast of colour to highlight the vibe of the day seems like the best idea ever to show your excitement for the day of colours.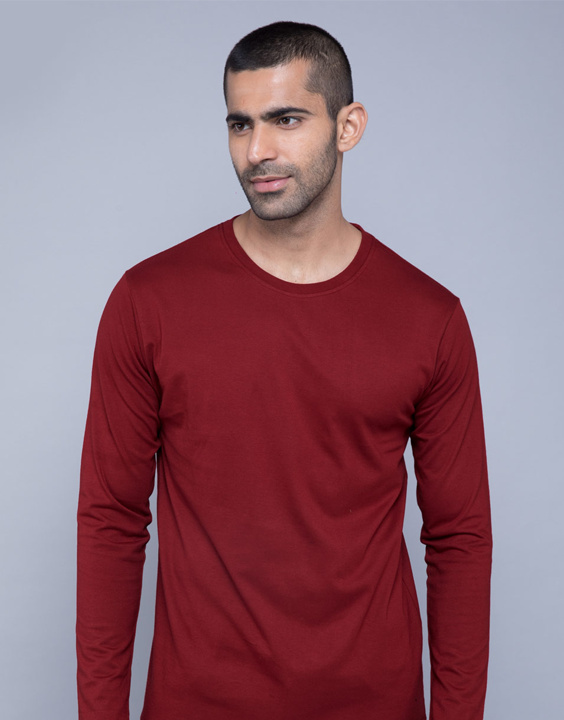 Get a full sleeves green t-shirt to spread the colour of nature and peace and celebrate the festival while making a statement if you decide to pull it off accordingly.
Switch from the full sleeves green to brown t-shirt for the evening gatherings, with subtle black denim jeans and white kicks.
Rock every colour on the spectrum this Holi!
3/4th sleeve t-shirts for the trendy 3/4ths of moderns hips
A trendy person always stays in trend and fresh every day like a hipster and never fails to mix the trend in a cocktail with the old school colours.
Celebrate this holi with your own favorite coloured 3/4th sleeved, a Black T-shirt with a custom trendy print or solid colour, whichever way you wanna rock it.
You could also slip in a Purple t-shirt with 3/4th sleeves for an elegant and eloquently statement-making look if you add a nice pair of bottoms, shoes and a nice watch to it.
High on life with Half Sleeves T-shirts for women
Get high in the beauty of colours and life with classic, colourful and beautifully designed t-shirts, which without a doubt adds to your colourful vibe and makes you scintillate under the bright sunlight. Express your inner colours with a t-shirt that resonates with you and let it all out on the grand festival day. Show off your sweetness with classic, sweet Pink coloured t-shirt to colour the air with the way you look this time.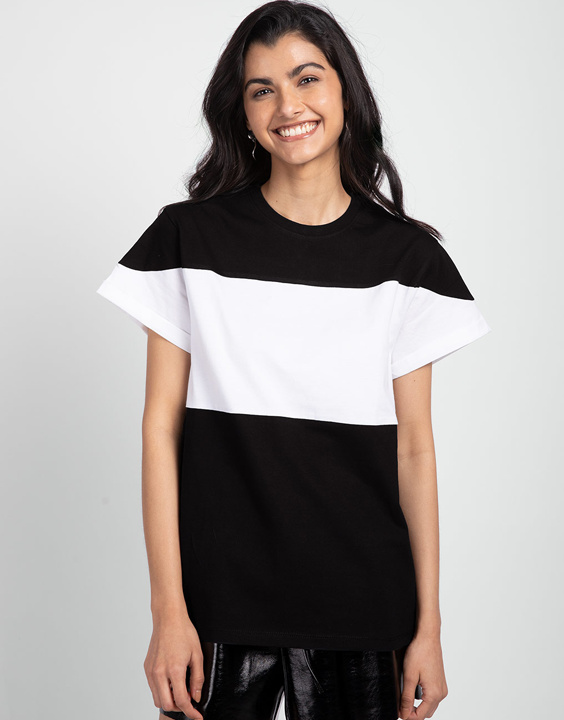 Rock your solid colour block t-shirt with a touch of sass by tying a knot on it and rocking it with your favorite denim shorts or jeans and slay the day with your gorgeous, glam and hip and hap festive get up and femme swag.
Celebrate this holi with your own touch and express the real and beautiful you with your favorite colours and designs, because you are the Festival and you are the celebration!
Image credits: The copyrights of the images used in this post belong to their respective owners. The credits where known are specified under the image - if you're the owner of an image and want it removed, please contact us.