Can you hear the jingle bells calling? It's that time of the year again, to be merry, share a pint & reminisce for auld lang syne. It's no secret that 2020 has been a rough year for us all, and with the new year approaching, it's time to take a pause, reflect, relax, and spend time with our loved ones & surprise them with Secret Santa Gifts. And of course, with all of that comes a bunch of preparation, namely – Christmas shopping!
Be it a family affair or a fun office activity, Secret Santa is one tradition that we can all unanimously adore. Keeping the element of mystery alive, Secret Santa games allow us to gift & be gifted during Christmas in the most fun way possible.
However, if you are wondering what you should gift this year, know that there are some unsaid rules of the game:
NO EDIBLES. Seriously, guys, chocolates are not an appropriate gift & it signals a lack of effort and creativity. You can give edibles as an add on, but it must never be your main gift.
The person you are Secret Santa to, must not spot the gift in your vicinity & you have to be super secretive about how you give it to your person without being detected. That's the whole point of this fun tradition – it's 'secret', you see?
Even if your gift is small and simple, inject some thoughtfulness and creativity into it. Especially when it comes to packaging.
If you are gifting things that are preference specific, such as wine or a book; ensure that your person will get some use out of it. Wine would be wasted on someone who doesn't drink, and a book would be a bad gift for someone who dislikes reading. Try finding out a little about your person, especially at an office secret santa event, before you make your purchase!
You must never ever tell anyone about which name you received in the Secret Santa draw. No, not even your best friend for eternity. Again, we'd like to stress on the word 'secret'.
Worried you're out of ideas? Fret not! We've compiled a list of 10 amazing recommendations for secret santa gifts that you can sit back & order online. Watch out for easy and unique gift wrapping ideas at the end of each section to ensure your presentation is also on point.
What are we waiting for – Christmas? Let's get merry & get going!
1) Succulent Schemes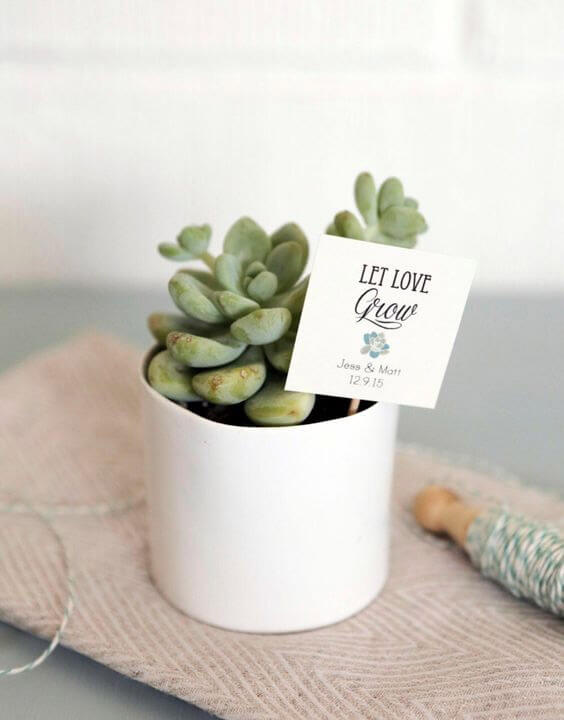 We cannot think of a more perfect secret santa christmas gift idea for a colleague or superior, than a small and adorable succulent. A stunning addition to any work desk, this is a great chance for someone to watch the succulent grow along with their own growth in career and life.
They're sure to think about you in a happy and positive way when they greet their cute succulent at the beginning of each workday!
FYI: This is not only one of the prettiest gifts ideas for women and men, but also an extremely affordable one. Check out these babies from IKEA & stun your co-workers with your creativity!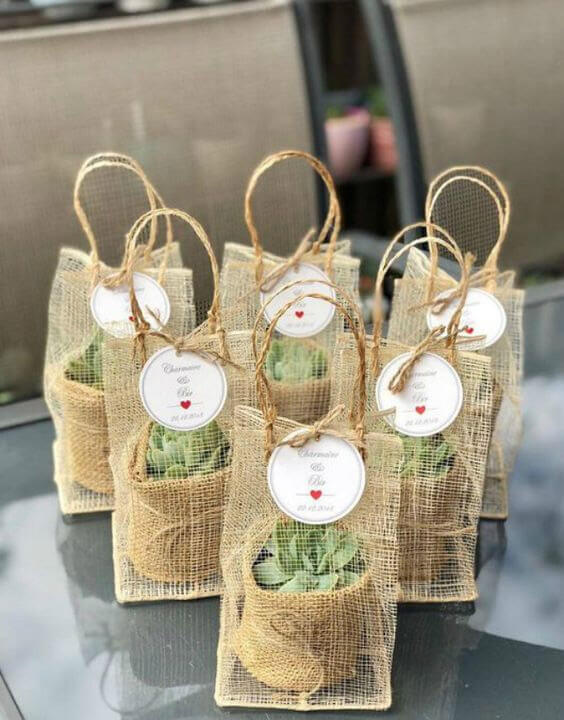 Wrap it up: A great way to wrap a succulent for gifting is in a light & breathable muslin or jute sack which is tied up with a string or a ribbon. Festive and oh-so-pretty.
2) Winter Flames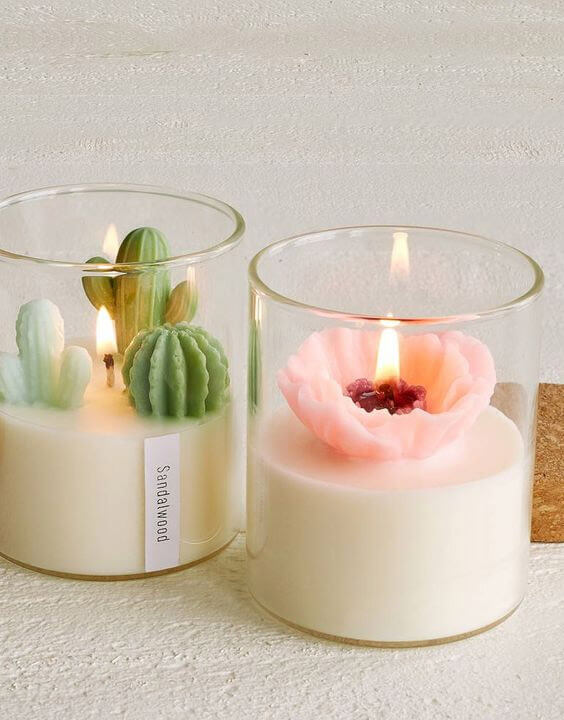 Winters are for all things cosy, shimmering and warm. That being said, a scented candle is one of the best secret santa gift ideas and is sure to please anyone. Creating an atmosphere of relaxation, coziness and holiday spirit; a soft scent is a sure shot add-on to the Christmas vibes. Especially a great Christmas gift for couples and one of the best secret santa gifts for girls, this is an idea that will light their flame with a scent they will never forget!
FYI: With Bath & Body Works running a special discount for the holiday season, you've got amazing choices at awesome prices for your gifting activities.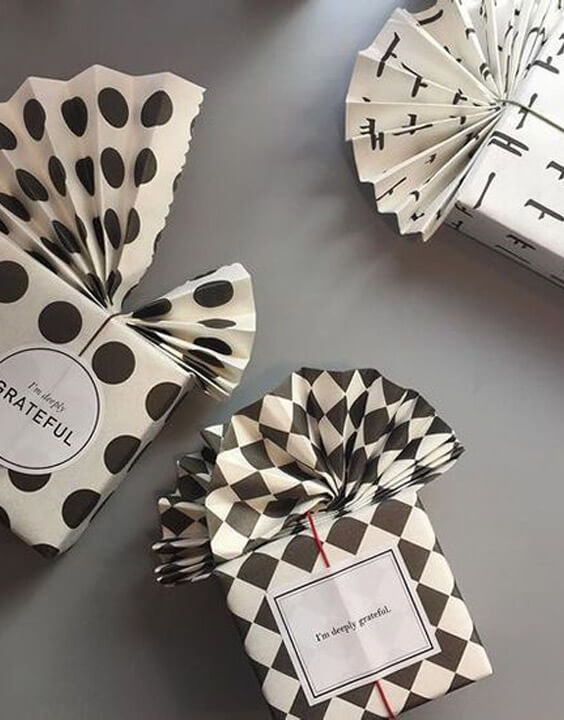 Wrap it up: Get crafty with chic printed paper & create a zig-zag fan design to stick on top of a simply wrapped present. Easy-peasy & a treat to the eyes!
3) Colorful Ceramics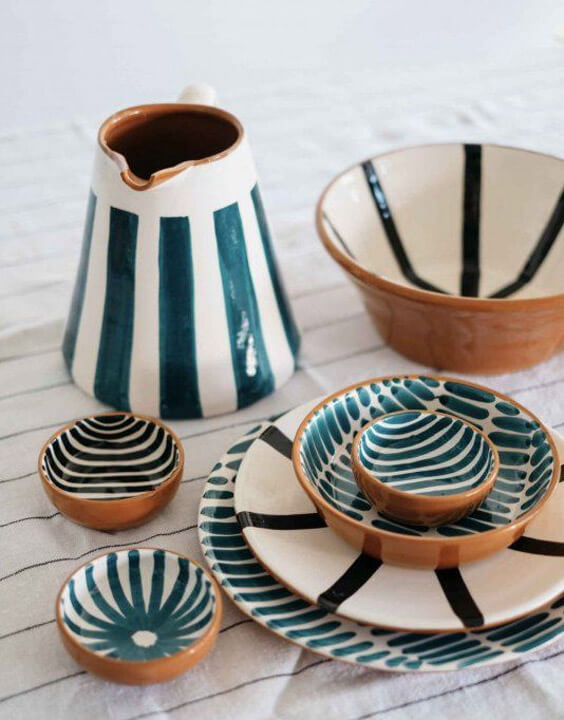 Christmas gifts ideas get all the more amazing when they add on to the decor and vibe of someone's home, while still being super functional. Be it a beautiful ceramic vase, tiny platters and boxes for keys and knick-knacks or dining ceramics, there is something for everyone out there! This is a christmas gift idea that's sure to be a superhit.
FYI: Auroville, one of the calmest community spaces in India, has a host of stores selling exquisite and hand-made crafts at affordable rates. Check out their online store to order some stunning ceramics that are sure to earn you some brownie points. Support deserving small businesses and get an amazing gift? We're in!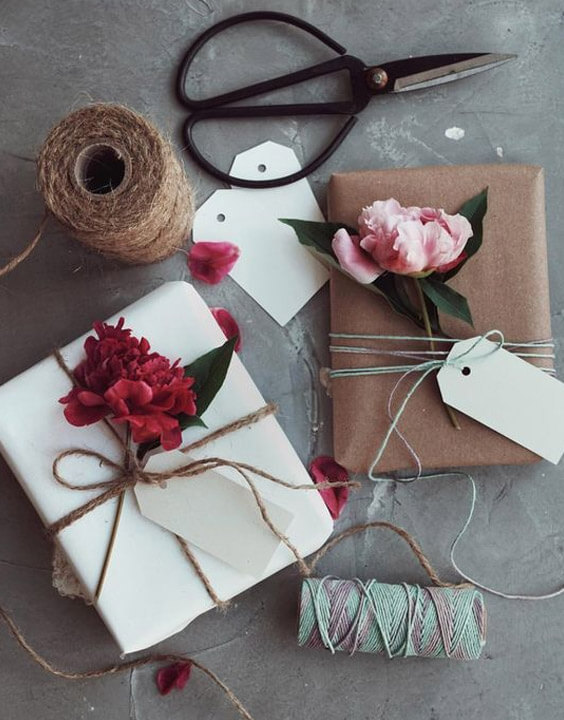 Wrap it up: For a gift so delicate, attaching a flower to a simple wrapping paper with a string & adding a tag that says 'Fragile: Handle with care' is essential!
4) Cozy Boxes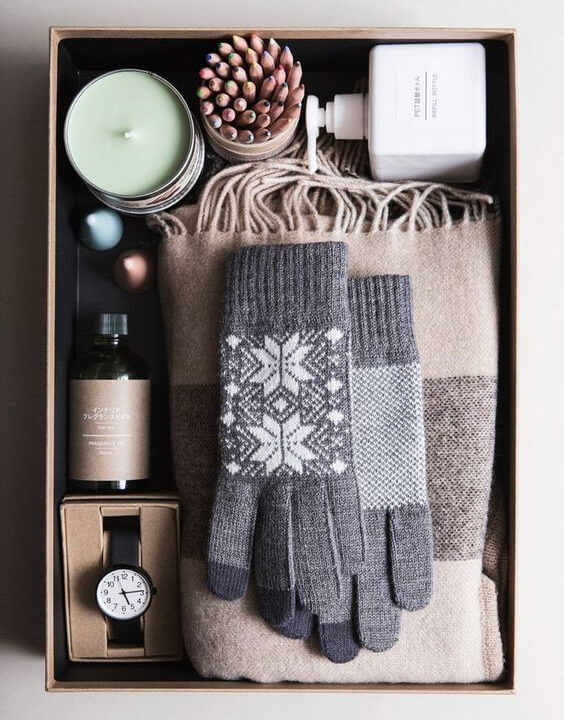 'Tis the season to be jolly – falalalala lala la la! It's also the season to get cosy like nobody's business. Christmas time classics are always a great gifting option for Secret Santa. Gift a winter arsenal to your special person & encourage the festive vibes to the max. An assortment Christmas gift, this idea requires you to know your giftee well enough to select items that will delight them. It is also important to put them together in a super thoughtful and creative way. For example, if your mom is one of those people who needs a blanket in the middle of summer, be sure to include a set of fuzzy gloves & socks in her cosy box. If she likes chocolate, add a hot chocolate bar that will melt her heart.
FYI: You can DIY this of course, but if you're feeling a bit lazy, check out Etsy for some cozily curated gift boxes and hampers.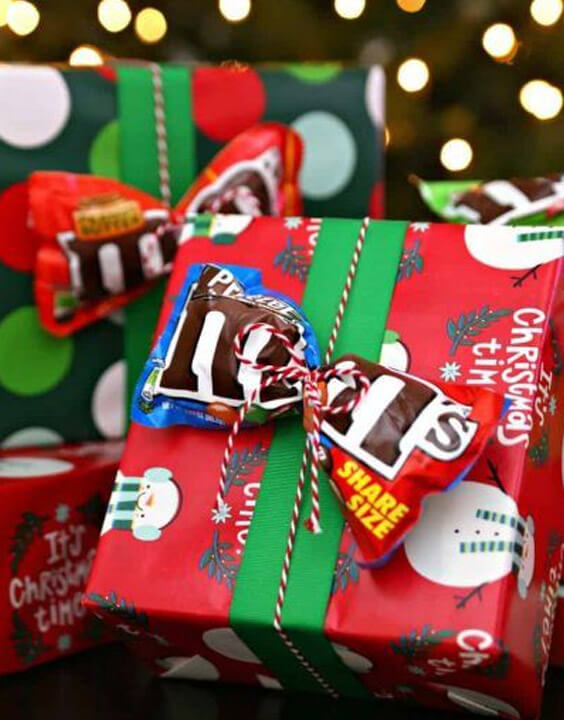 Wrap it up: Go all ham on Christmas colors and traditional wrappers. Fun tip – tie your ribbon and string together with their fave candy bar to show just how much you know & love them!
5) Holiday Scents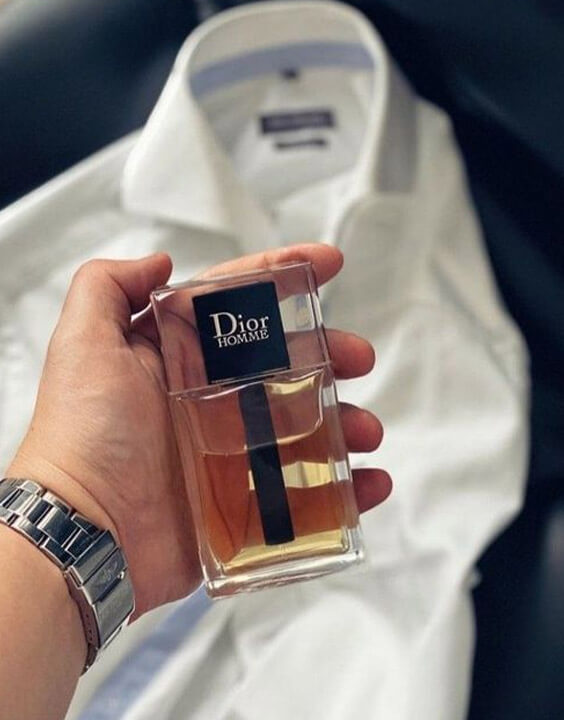 A super classy and undeniably sensual secret santa gift, this one is fail-safe. Particularly a good option to go for when you don't know much about the person you got in the secret santa pool; a well-loved and classic perfume is one of the best secret santa gifts for men and women.
FYI: Sephora is currently running a 40% off sale on perfumes – go get 'em tiger!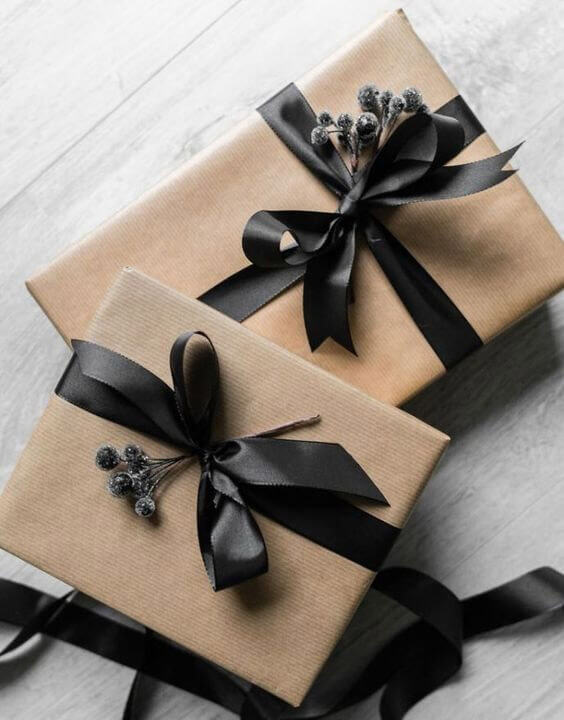 Wrap it up: A classy gift needs classy packaging – and it doesn't get more classic than brown wrapping paper and black ribbon. Impress your friends and co-workers with your evolved taste with this one!
6) Scrapbooking Glory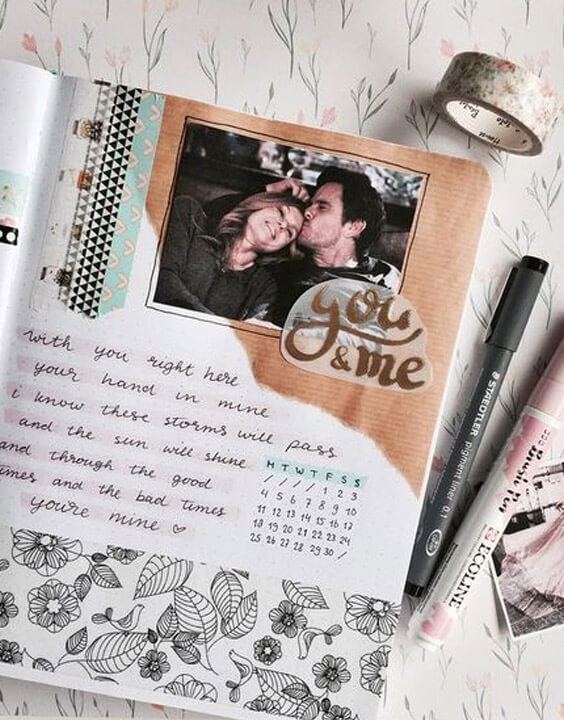 Sometimes, Secret Santa games have another rule – like, the gift must be 'made', not 'bought'. If you are stuck in this dilemma or if you just want to give something that shows loads of love, effort and attention to detail for someone special, this idea is one of the best secret santa gifts you can come up with. Gather memories, photographs and mementos that connect you with this person & scrapbook it into a hand-made album that he or she will never forget.
FYI: You can get creative in a sustainable way with Doodlage's super affordable collection of notebooks and diaries for this DIY idea!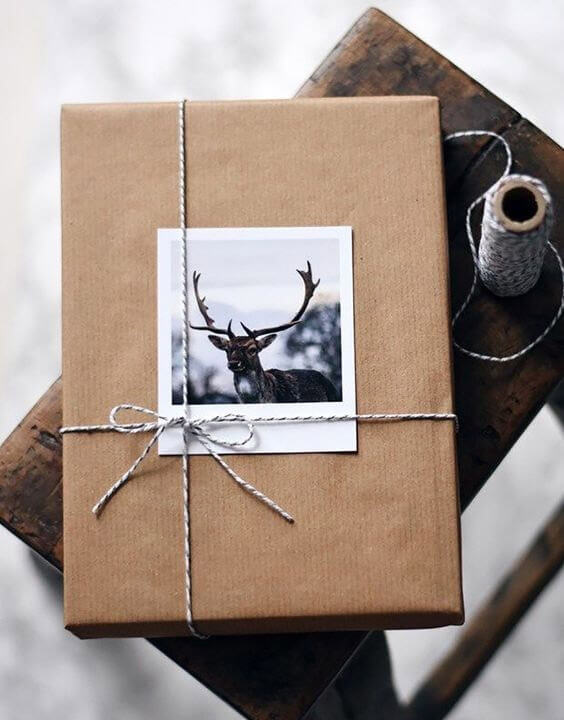 Wrap it up: Print out your fave photograph with this person on hard glossy paper and cut it out in a polaroid format. Attach it to your gift, add a string & you have an easy, yet creative presentation idea for this heartfelt gift.
7) Grooming Baskets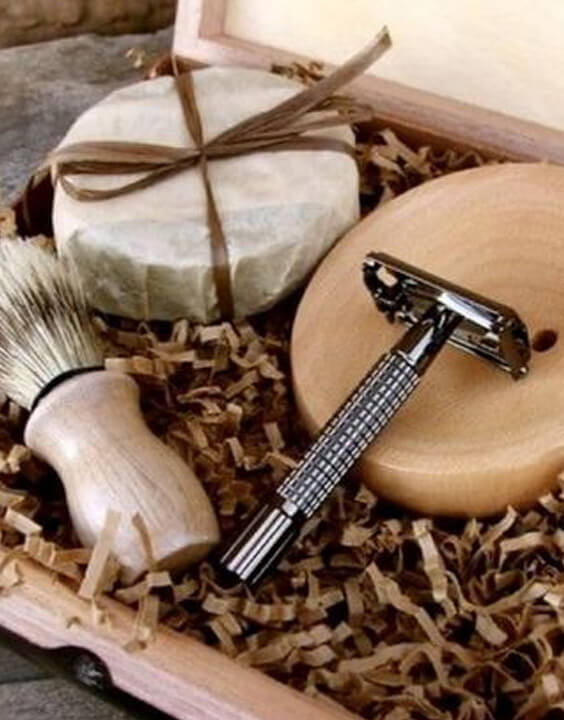 The best mens gifts are functional, simple and something they can get a lot of use from for the rest of the year! A grooming kit is an awesome option for secret santa gifts for men and is sure to delight and please any man. Easy to execute and a thoughtful christmas gift for men, this one is a banger! Make sure all grooming essentials are included and put it together DIY style!
FYI: If you are looking to buy a mens grooming gift set, we cannot think of a cooler brand than Beardo. One of India's leading home-grown start-ups, they have amazing combos for gifting purposes on their website.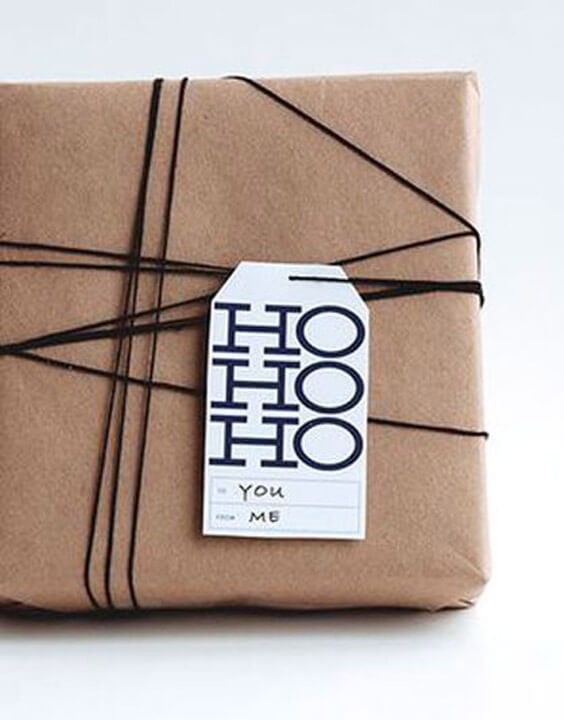 Wrap it up: Keep it stylish and simple with brown paper & black string tied around it in a fun criss-cross fashion. Get a tag printed on canvas paper and cut it out to attach for a crisp appeal.
8) Keep Calm & Mask On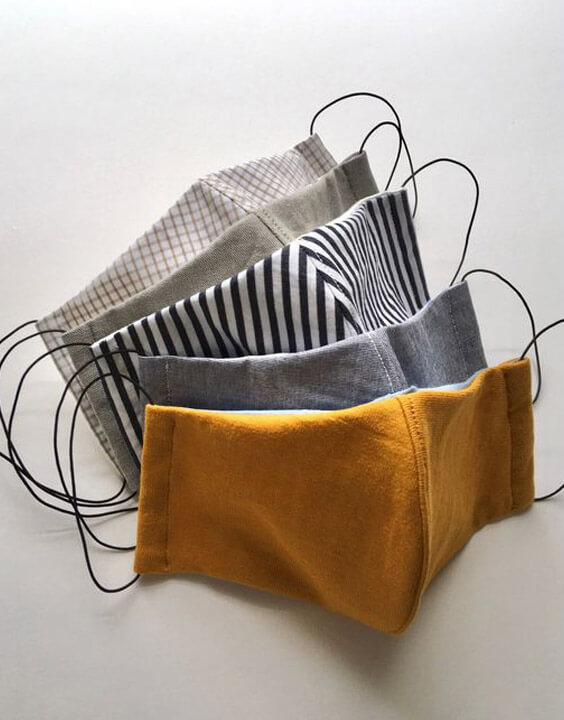 Just because 2020 is ending, doesn't mean the pandemic is over. However, if you would like to make a point and give this unfortunate carry forward a new spin for 2020, give your person a fancy mask to bless them with safety, good health and protection for the new year. No longer just a medical item, the face mask has now penetrated the world of fashion & style. Get a stylish set of face masks as a thoughtful christmas gift for the new normal.
FYI: Bewakoof has a super trendy and affordable range of face masks that are sure to be on point for 2021.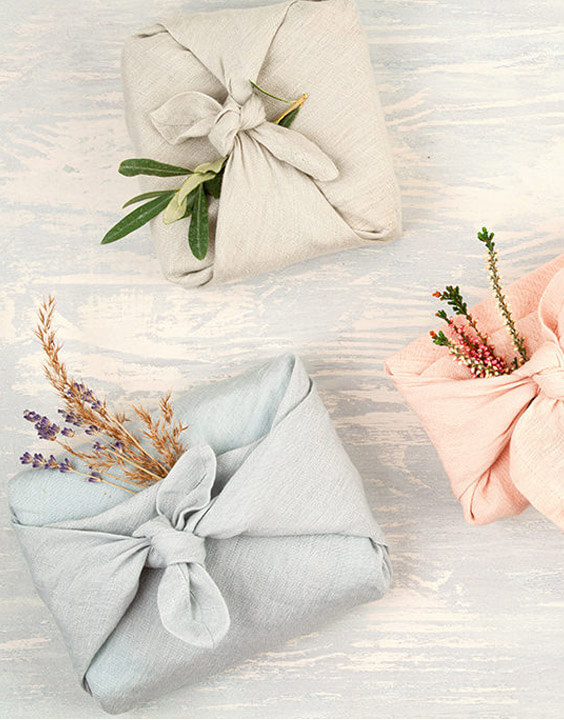 Wrap it up: If you have any pretty pieces of cloth lying around, or a scarf or dupatta that you no longer use, repurpose it into a square piece of fabric that you can swaddle your gift into!
9) Getting Mugged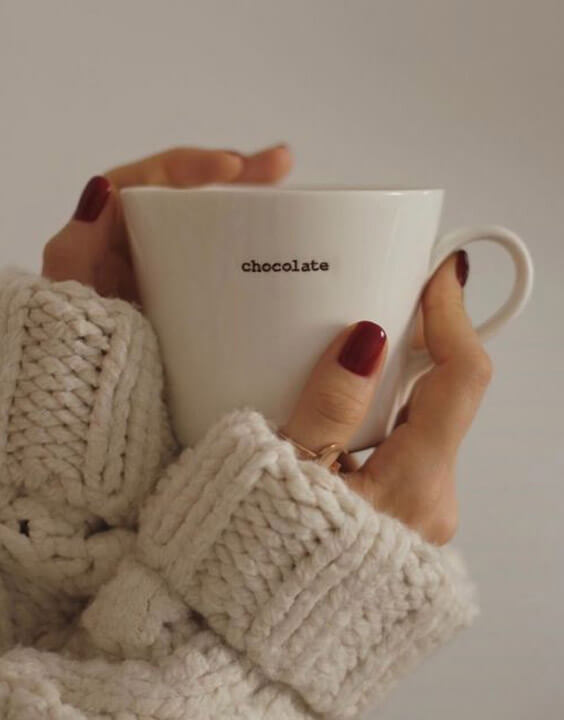 Mugs and cups are perhaps the most common secret santa gifts. However, you can add a personal flair and thoughtfulness to this gift, by getting a nice plain mug and custom printing a favorite quote/catch-phrase/inside joke that defines the person you are giving it to! It could also be as simple as a word or quality that you think sums up their personality & indicates how highly you think of them. Heartfelt & useful – qualities of the best Christmas gifts ideas!
FYI: Gifts of Love sells personalized mugs online at amazing prices – go check them out!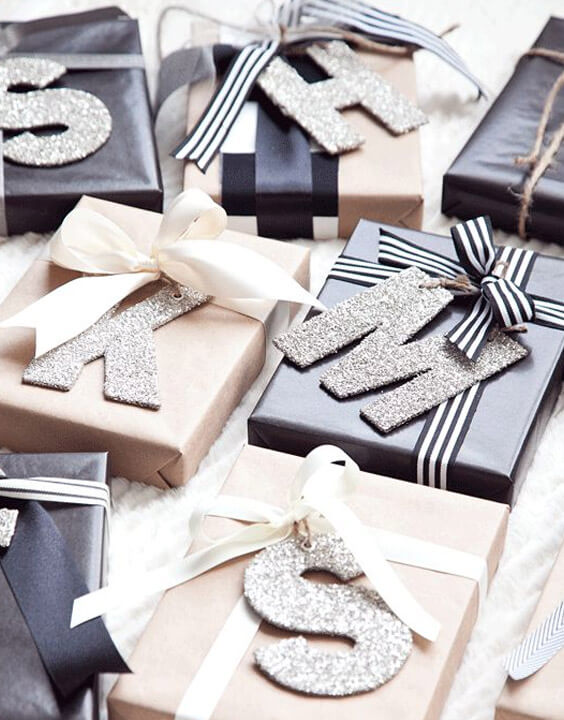 Wrap it up: Since we are talking about personalising things, why stop at the main gift? Personalize your packaging as well by making a cut out of the first letter of their name in hard glitter paper or fancy cardboard and attach it to your gift like a tag. This is an awesome way for your person to spot their secret santa gift in a pile!
10) Soap Story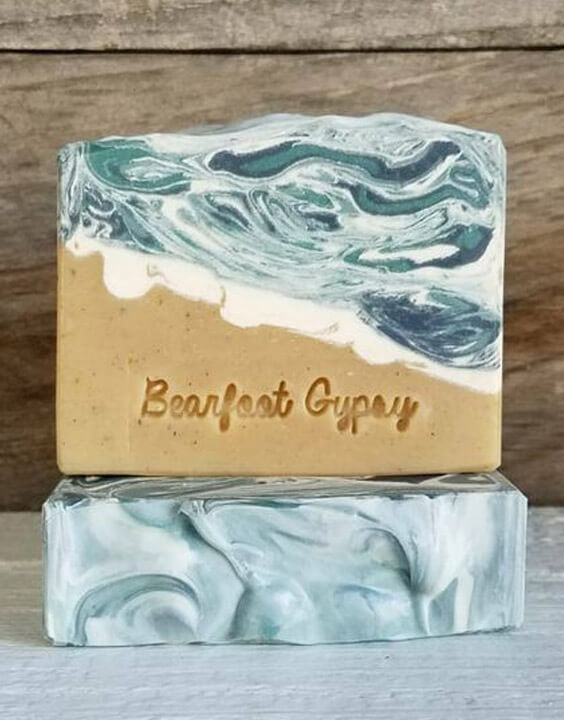 The skincare industry has grown to supernova proportions this year thanks to all of us sitting at home and practicing self-care with gusto for most of 2020! Staying on that trend, but making it fun & sustainable; a great secret santa gifts idea is a bar of organic hand-made soap that smells like a little piece of heaven. Also, might we mention that soap is THE essential of the year for obvious reasons
FYI: If you would like to support small local businesses with your Christmas shopping, check out Mollis Soaps on Instagram for some delectable hand-made soap bars.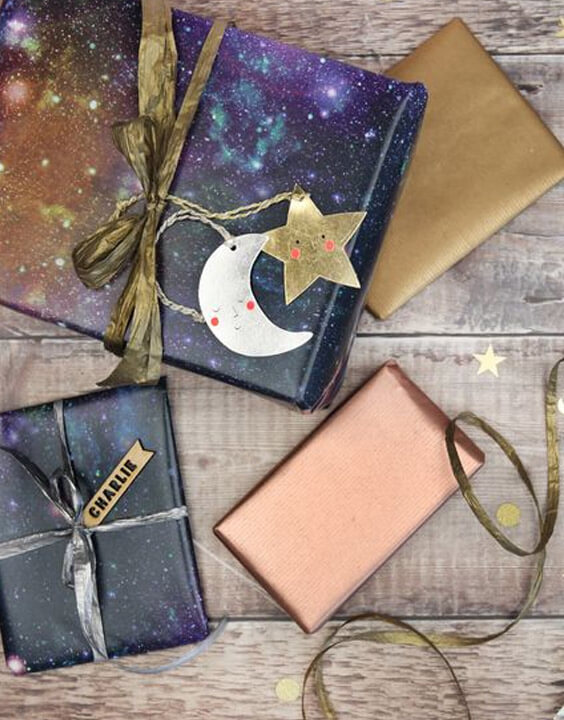 Wrap it up: Honestly, is there a better wrapping paper to showcase festive spirit than metallic paper?
We hope these awesome ideas aid you in your Christmas shopping and make for some memorable secret santa gifts that your person will simply adore! Get going & get creative – afterall, it's all in good & merry fun.
Image credits: The copyrights of the images used in this post belong to their respective owners. The credits where known are specified under the image - if you're the owner of an image and want it removed, please contact us.