Rains – who doesn't find them delightful? For one, monsoon is the most romantic season for the love birds! Two, even the singles can find solace in the neverending sound of raindrops falling over their roofs. Three, nature comes to life and allows us to see it in its full glory – with greenery exemplified and the petrichor wafting through the air. We could go on and on because there's just so much that the rains bring. Whether it's a drizzle or a stormy wind, we'd be lying if we said that they don't fascinate us equally!
The rainy season is also a profoundly inspirational time for most artists and creators, as it brings so many different emotions to the surface. It is poetic in every way, unprecedented, dark, but yet – beautiful. In fact, there is a term coined for the ones who love rains, and that is pluviophile. Yes, these are the people you'll see dancing in the midst of a shower in the outdoors, and that's what reflects their love for this splendid season! The rains have the power to lift the worst of moods. They also have the ability to wash away all the negativity in your life, even if it's just for a while.
Now, coming to the non-fun part of monsoons – the footwear! Every one of us has sacrificed at least one pair of shoes to the relentless rains, either because the material gave up due to exposure to water or the muddy roads caused a stain that can never be removed. Whatever the reason may be, the outcome must have been cringe-worthy. So, every time the monsoons are around the corner, all of us collectively start looking for shoes that'll tackle the cons of this season without ruining the pros! You're in luck because you've stumbled upon this blog during the peak monsoon season in India. There are a few things to consider before you buy shoes that you *think* are perfect for the rains.
The dos and don'ts of buying footwear for monsoon.
We know that everything in life doesn't need a checklist, but trust us – you'll want to keep this one handy when you're looking to invest in the perfect monsoon footwear.
Do consider your schedule.

The nature of each one of our days is unique to us all. While one person may have a 9-5 involving no commute whatsoever, the other may have to travel from point A to point B as a part of their daily schedule. Then there are the rest, who have jobs that can only be performed outdoors. So before you go ahead and add to cart, do consider what your days are like, and base your monsoon footwear requirement around that. For example, if you buy open-toed shoes for a profession that requires you to be in meeting rooms all day, your feet might have to face squeakiness and being drenched in water for hours, which frankly isn't delightful.

Don't just look for pretty designs.

Yes, the way we look and the way we present ourselves is exceptionally crucial at any point in life. But that's not all there is to it. When picking the perfect monsoon footwear for yourself, ditch the surface-level beauty and abide by the simple saying, "All that glitters is not gold!" We say this because as ardent fashionistas, we've made these errors too. While it helped complete our outfits, it wasn't a treat for our feet. All you need to do during the rainy season is a step into shoes that blend comfort & style seamlessly. It's alright if it isn't the number one trend, as long as it keeps you A-OK through the day. Then, quite literally, you'll be good to go!

Do delve deeper into the shoe construction.

This isn't just for the clumsy ones, but for everyone who steps out even for mere minutes in this season. Since the rainy season provides moss with a breeding ground, we can see it growing on footpaths. Most of us have also slipped and fallen, probably because our shoes didn't have enough grip or friction to deal with the green clumps. No more! Now, when picking shoes that fit the season and your feet, don't forget to read up thoroughly about how they're constructed. This will also prevent shoe bites and cuts that come from sharp-edged plastic, so it's best to check all of this beforehand.

Don't wear materials that aren't water-friendly.

Those leather shoes you've been dying to take out into the town? Yeah, save them for later. The suede boots you love and can't stop planning outfits with? They'll have to wait. Are canvas sneakers your go-to for everything? Not for a while. These materials don't just run the risk of being damaged, but also harm your precious feet in a lot of ways if they collect moisture. Dampness gives birth to fungi, and if you've ever had a fungal infection, you'll know the kind of hell we're talking about. So even though you need to keep your style game up, odour, itchiness and general discomfort need to be off the charts. Avoiding materials like leather, canvas, jute, suede, etc. is how you'll kick the unwanted skin problems to the curb.
If you've successfully made it to the other side of the above dos & don'ts, we want to give you another push in the right direction by listing out the top 5 types of footwear for monsoon! Read below to make the process a lot easier, and choose your favourites instantly.
Flip Flop Chappal – must-have for your shoe rack!
This is the one type that is suitable for men and women! We don't know a single person who doesn't have at least one pair of flip flops in their shoe closet. Apart from being quick and easy, flip flops sandals are an excellent choice for the monsoon. Mostly made of rubber or PVC, this casual footwear is an excellent fit for anyone looking to up their monsoon style game instantly. They also dry quickly, and that's a blessing, especially when you step into a puddle – which you will at one point.
Here's how you can style your flip flop chappal for the rainy season.
On days when you want to give excessive styling a break, slip into a slip dress and your most comfy pair of flip flops.
Shorts and flip flops for women go together like Adam & Eve. So after you pick a length you love, finish it off with these casual slippers.
Relaxed dresses and flip flops will give your weekend style a not-so-lazy upgrade! Give it a shot.

Source – Pinterest
Gumboots – the only boots you need this season!
Warm, water-resistant, super easy to clean, and stylish. You don't need any more reasons to switch to gumboots this season. Let the leather or suede boots take a vacay; gumboots are here to stay for a bit. They're the ultimate monsoon shoes, with an excellent grip and fit. What makes them all the more special is their ability to make a statement! Go for funky & fun styles or colours that stand out in the crowd, instead of just plain black or brown. You don't even need any special sprays or solutions to keep them shiny, only clean water.
Here's how you can style your gumboots:
Go with pastels and a cute, knitted garment! Trust us. This one is sure to win you those brownie points among your clique and keep you warm all day long.
Mini dresses and high gumboots will make you feel and look glam in every way! Besides, cutting down on length is always beneficial for the days that come with a downpour.
Let that underrated t-shirt dress take center stage. This, combined with a pair of fun gumboots, will add a much-needed edge to your look!

Source – pinimg
Foam clogs – monsoon heaven!
These have been under a bad light for a while now, but we say – give them a shot! They're perfect for the monsoon and offer a lot of protection to your feet. Yes, flip flops are cute and all but foam clogs? They also provide arch support! They have been seen on the global runways too, in various renditions and each one more fun than the last. Foam clogs are also really lightweight, and a lot of people describe them as 'walking on clouds.' Are you sold on the idea yet?
Here's how you can style your foam clogs aka crocs:
Foam clogs are very simple to style! When in doubt, slip them on while wearing distressed denim and a graphic tee.
For a cute & trendy look, don a t-shirt + skirt + crocs combo and get ready to take on the day! Add a pair of sunnies if you like.
Get polished with layered clothing to complete your crocs #OOTD. Wear straight-fit trousers and solid crocs to go with.

Source – pinimg
You can even pair these with customised tshirt, click on the below image to buy your personalised tshirt now!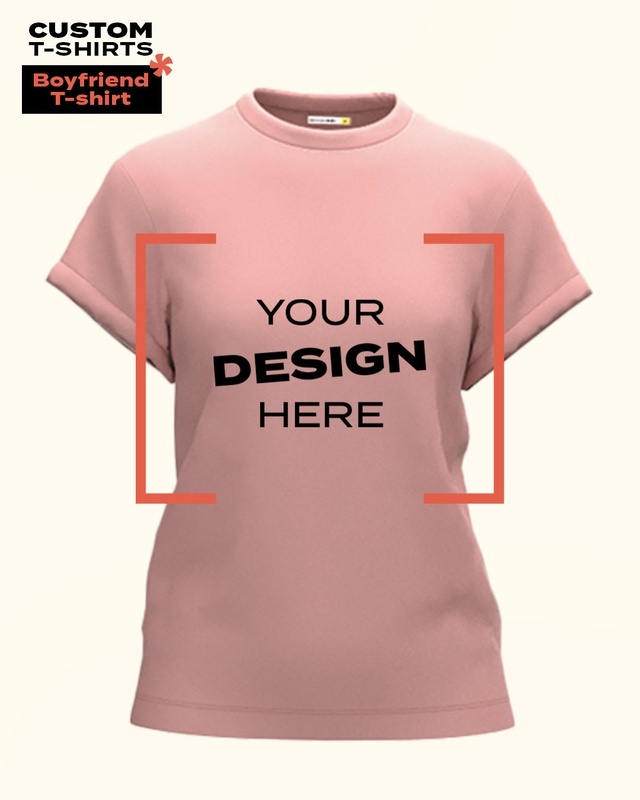 Wedges – a stylish alternative!
If you're a fan of high heels, you should reconsider the idea of wearing them and stepping out in the rains. Trade them for a pair of wedges. They are all the rage when it comes to elevated footwear, so you don't have to compromise on style if you replace your heels with them. There are so many different ways to wear wedges that you'll never run out of options!
Here's how you can style your wedges:
If you're staying away from maxis in the rain, the next best thing to wear with your wedges is a chic little – not black – dress. Pair it with a quirky umbrella, and you've got yourself a winning outfit!
Playsuits and wedges are a fantastic combination, tried and tested by fashionistas and influencers alike.
Wear a dress for a sharp work look and top it up with a blazer. Finish the look with a pair of neutral coloured wedges.

Source – Pinterest
Jelly Flats – a lovely throwback!
Remember the candy coloured, glittery and translucent shoes that you'd flaunt in your growing up days? They aren't limited just to those 10 or 12 years; in fact, they are now a huge monsoon trend! They never get damaged, they never stop being comfortable, and it seems like they are best friends with water puddles! Fashion right now is seeing a surge in the nostalgic theme, and we don't think it's going away anytime soon. So for old times sake, and to have a little fun with your footwear in the monsoon – we say, get yourself a pair of these!
Here's how you can style your jelly flats:
We know that socks might not be the best choice to make in terms of monsoon footwear, but when combined with jelly flats, they give you the most eclectic #OOTD! Just go for ones that are super absorbent and dry quickly.
Wear them with dungarees for the ultimate throwback look! We prefer ones made in denim, but you're free to have fun with this look.
Go the classic way but with a twist. Instead of pairing your usual belly flats with jeans and a t-shirt, reach out for a pair of colorful jellies instead.

Source – pinimg
Well, those were our two cents on monsoon footwear. Let the fashionista in you take control, even when you can't control the weather. No matter what you do, don't let the rain dampen your spirits!
Image credits: The copyrights of the images used in this post belong to their respective owners. The credits where known are specified under the image - if you're the owner of an image and want it removed, please contact us.