When a new trend hits the runway, (which is basically all year 'round) fashion enthusiasts like us rush to the malls to be one of the first few to bag the fresh pieces. We love the timely wardrobe update, and we can't deny that! Flaunting these on social media, or giving ourselves several once-overs in front of the mirror is a regular habit now. What happens to the heaps of clothes we already own? They're pushed back further into the darkest pits of our closets, never to be seen again.
Our workout clothes share a similar fate, especially when we buy the coolest ones to kickstart our fitness routines. But once the routine falls apart, the cutest sports bras and the leanest tracksuits become much like the friends we lose touch with. When the designers of the world took notice, they gave us a genre that married comfort with fitness & style and also became a hit on the streets. Wanna know what it was? Read on!
All About Athleisure!
The word 'athleisure' is quite literally a hybrid of the words 'athletic' & 'leisure'. Maybe, at one point in time, wearing your sports bra outside the gym was considered a fashion faux pas, but athleisure is the genre responsible for cutting out that BS! It is all about clothing that can be worn when you're perfecting your squats, and also when you're out & about! Even though the concept came into existence as early as the 70s, its full-fledged revival took place rather recently.
But it wouldn't be right to call athleisure just a genre anymore, since it is a booming industry and the demand for its products has touched the skies. Fashion isn't just about wearability in the current day & age. It also isn't just about making a statement everywhere you go. Fashion now is more about functionality. And what better way to up the utility of a garment than to make sure it ticks off more than just one thing on your daily routine?
Athleisure adds the 'all-rounder' badge to your clothing, and that's why it has managed to not just sustain itself but also become a must-have for the quintessential city girl's closet.
Why is athleisure leading the charts?
Let's take you through all the reasons for its popularity, and why athleisure demands a special spot in your closet.
It is inclusive!

You don't need to be a certain body type or look a certain way to rock the athleisure trend; it is one-size-fits-all in terms of appeal. Since it is a spin-off on the things that you already own, it makes it possible for everyone to flaunt it without paying attention to the 'technicalities' we've been conditioned to follow.

It isn't a trend – it's a lifestyle.

Yes, it did start off as something 'new' on the runways, but made its way into everyone's closet soon enough. It's literally living in athletic wear, whether you love the gym or not. But even if you do have a fitness routine that you ardently follow, athleisure makes it possible for the regime to fit into your busy, urban life effortlessly.

It is motivating!

God knows we all need a little 'push' from time to time when it comes to maintaining a healthy lifestyle. With more time on our hands and none of the hassle that comes with changing into athletic wear, we feel motivated to hit the treadmill or go for a run. In a time when 'easygoing' is the need of the hour, athleisure is the most fruitful investment!

It is seasonless!

We mean this in the fashion sense, but also in the weather sense. Athleisure clothing is made out of sportswear fabrics more often than not, so they're immune to sweat in the summers. For the winters, you can always layer these up with snug or oversized pieces.
It is all over social media!
Everyone right from influencers to celebrities have surrendered to this chart-topping trend, so of course, the rest of us had to follow suit. Athleisure garments have taken over all our feeds, and we can't say we don't love it.
A little style inspiration never hurt anybody, especially when it's about what's 'in' right now. Below are some of the most trending pieces in athleisure, and tips to put them together.
1) Take it easy with Track Pants.
We're all too familiar with the trousers that offer the same comfort as our beloved PJs – but not just when we're required to stay curled up in bed. Whether it's a grocery run or a simple errand, track pants are THE dress code for it all. But their appeal is now beyond menial tasks, as they can be worn for that day-out with your squad, or an intimate social event.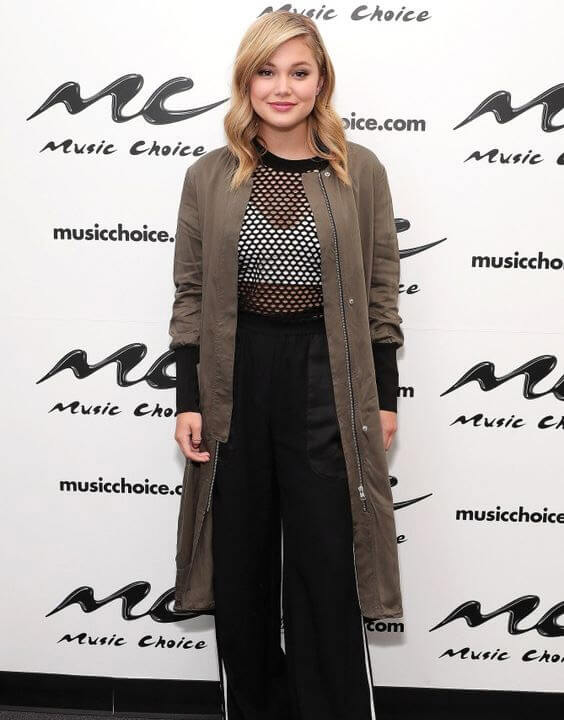 How to style your track pants!
For making a statement: Bring out those knee-high boots and slip them over your track pants. Tie your hair up in a bun and don't forget the sweatshirt.
For looking cool as hell: Nail that 'too cool for you' look by wearing your track pants with a pair of sneakers and shades!
Forgoing beyond the ordinary: Break all the rules by wearing your track pants to a party. You can wear a top of your choice, but make sure it says 'party time!'
2) Forever comfy & cool – Leggings.
Leggings have earned quite the reputation over the years, one that makes you believe that they're a major 'no-no' for the outdoors. But with athleisure, this myth has been busted. Ladies, flaunt those skin-tight, shaped-right pants and get ready to take over the day. Allow us to tell you how!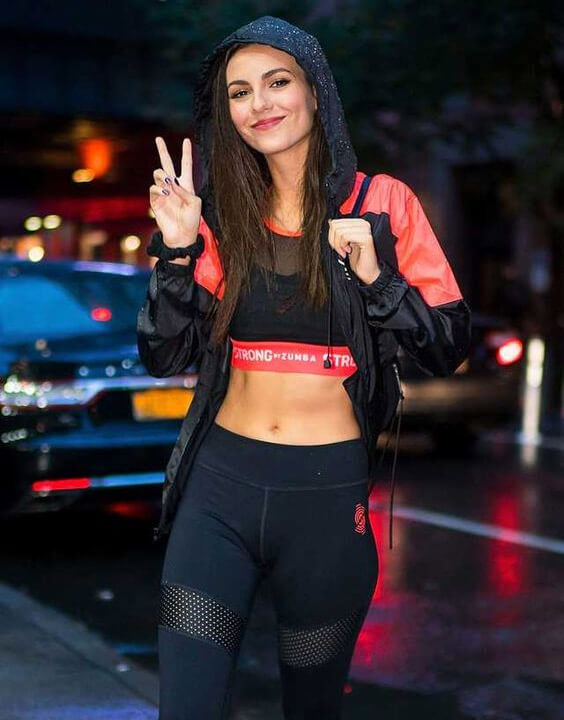 How to style your leggings!
For a breakfast date: Keep it casual with a puffer jacket, high waist leggings (preferably with a print) and your trainers!
For a cute yet sporty look: Let your sports bra out of the drawer and wear it with sleek black leggings. Don't forget to color coordinate.
For a standout look: Put your trench coat to some great use by layering it over a leggings + sports bra combination. For the hairdo, a sleek bun will be wonderful!
3) Joggers – a street-style winner.
From the running tracks to the streetside, joggers can do it all, and they can do it well! Extremely popular in the athleisure scene, joggers have seen tons of experimentation. They easily sync with whatever you choose to don, whether it's a t-shirt or a blouse. With a stylish makeover, joggers for women are here to stay!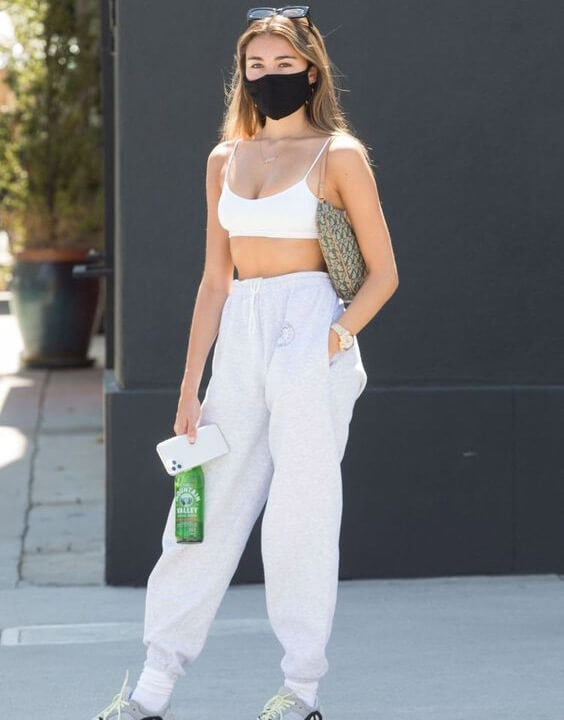 How to style your joggers!
For an airport look: Get into an all-white #OOTD comprising joggers, with a hoodie or sweatshirts for women along with a pair of sneakers! (Don't forget your tickets though.)
For a feminine-casual look: We love baggy joggers for women and we won't lie! Don them with a crop top and a pair of normal-sized hoops.
For a 90s inspired look: Denim jacket? Check. Joggers? Check. Funky sunglasses? Double check!
4) Stay warm in chic Sweaters!
Now we know that we said athleisure clothing was seasonless, but when it comes to sweaters, you're better off saving them for the colder days. This might be the only exception to the gym + street-style rule when it comes to the genre, and we're still here for it despite it all. Anyway, nobody likes sweating all over a beautifully knitted garment right?
How to style your sweaters!
For a cozy outfit: Oversized does not equal unattractive! Don an oversized sweater with a pair of narrow/straight-leg pants and you'll be set.
For brunching: Even though it's not a 100% athleisure look, it's still worth a shot. Combine your sweater with a skirt, and maybe trade the flats for a pair of sneakers.
For making a move on your crush: A cute sweater is always a winner! Flaunt it with wide-legged pants and shoes of your choosing.
5) Hoodies to love and flaunt!
Ah, we have finally arrived at our all-time favorite clothing item – the HOODIE! Whether it belongs to you or your boyfriend (although we always prefer the latter), hoodies are no less than a hug. They're the real-life version of the incognito mode on our browsers, because they let us hide away in their embrace for as long as we prefer. But if you're planning to use your hoodies to stand out rather than blending it, all you really need to do is style them up real nice.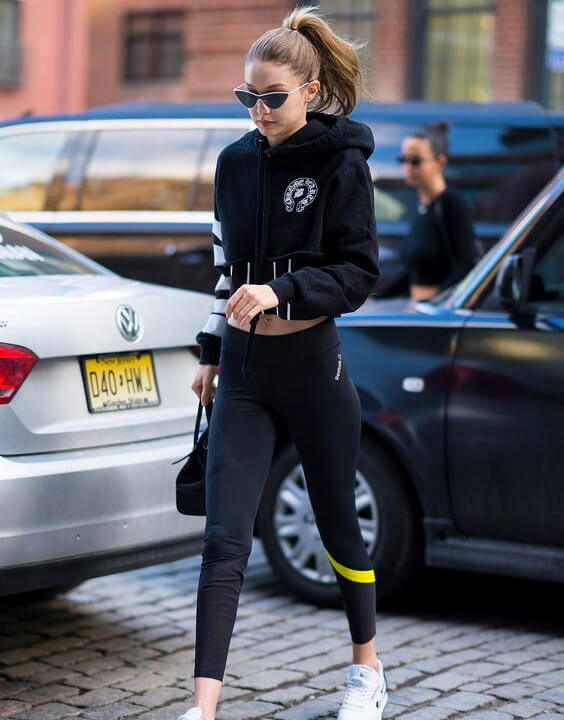 How to style your hoodies!
For the cool-girl look: Cropped hoodie for the win! A pair of high-waisted leggings and trainers should be MORE than fine to go along with this.
For a refined #OOTD: Layer your baggy hoodie with a sharp jacket for social events. A pair of pointed-toe heels will show 'em who's boss!
For a playful appeal: Ruffled biker shorts and an oversized hoodie may seem like a bizarre idea in theory, but it won't be when it's on you. You can choose to color-block (or not.)
6) Layer-up with Jackets!
Make all your layering dreams come true, but without the fuss. Womens jackets of all kinds are big in athleisure, and you can just slip out of them before hitting the weights. But if you're scheduled to make an appearance before burning those calories, then jackets will be your best friend. You don't even need to add jewellery if you don't wanna – your jacket will be enough to up the fashion quotient for you.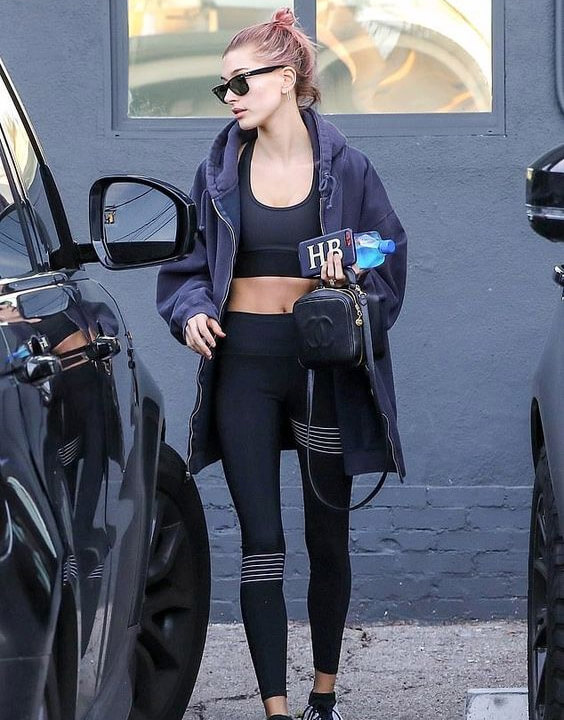 How to style women's jackets!
For a casual #OOTD: Denim jackets practically go with everything. Don a baggy one over a tee and finish off with sneakers.
For an added accessory: To look good, jackets don't just have to be ON you but they can be tied around your waist and look amazing too! Do this the next time you want to flaunt your abs or the top underneath.
For mastering layering: Make two jackets work together, whether it's a puffer, a windcheater, or both! Sweatshirts for women can also be included in this.
7) Dreamy Dresses to don!
Women dresses are a popular pick! But they seem like the most unlikely choice of clothing for the gym, no? Well, thanks to athleisure, you can totally wear them to the gym too, and your chosen dress code won't make your trainer bat an eye either!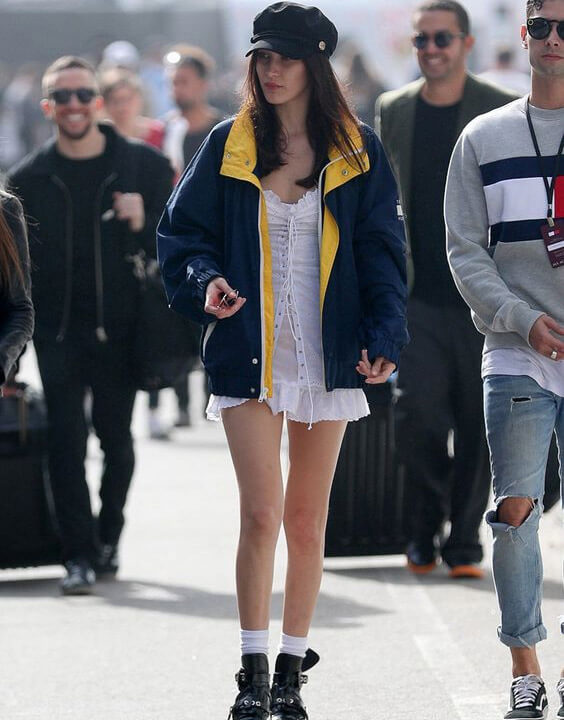 How to style your dresses!
For a workout look: Pair your t-shirt dresses with shorts made out of sportswear fabrics, most probably nylon or other sweatproof materials.
For a trip to the mall: Rock a t-shirt dress with a pair of running shoes and a sexy sling bag.
For a date: Layer up cute women dresses with an oversized jacket! Finish with a pair of socks and platform shoes.
8) The trendsetting Biker Shorts!
Did you know that these are having a moment right now? We didn't either! But as we dug deeper into athleisure, we saw that biker shorts were EVERYWHERE. The last time we wore them with confidence was probably back in the school days, but now? All the cool kids are doing them! Celebrities, supermodels, influencers, or the fashion people – nobody is immune to the shorts that were once deemed fit only as a preventive measure in case our skirts somehow managed to ride up.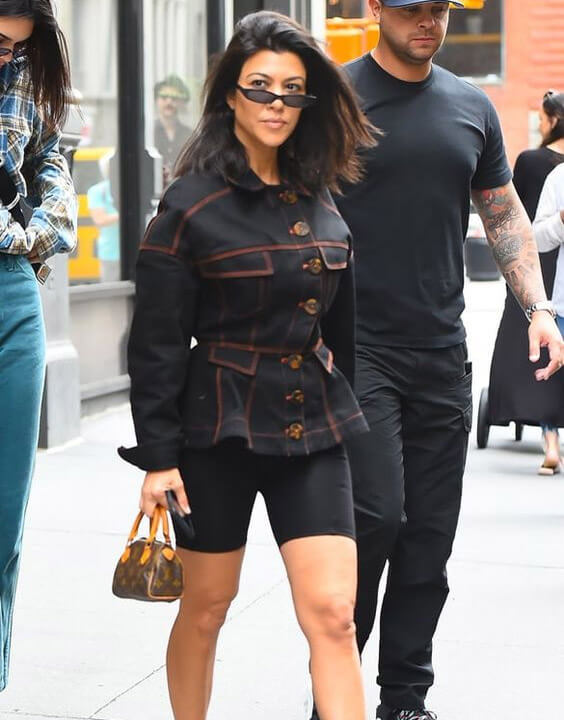 How to style your biker shorts!
For a walk with your dog: A long t-shirt and a pair of biker shorts – it doesn't get comfier than this.
For a social event: Get experimental with a cute peplum top and biker shorts for the dressier days.
For hanging out with your BFFs: Heading out with the gals for a casual stroll? Pair your biker shorts with a cute crop top for a fuss-free #OOTD.
Now that you know the it-pieces in athleisure, all that's left for you to do is give the genre a go. Don't forget to bookmark this article for later – you'll need it to be on the top of your game!
Image credits: The copyrights of the images used in this post belong to their respective owners. The credits where known are specified under the image - if you're the owner of an image and want it removed, please contact us.