Is it November 2022 already? Boy, does time fly! We're at the advent of the Autumn/Winter season & a cooler climate is upon us. As we all get our fall vibes on, this is the perfect time to do a comprehensive wardrobe overhaul and invest in warmer separates for the upcoming season.
Wondering what kind of jackets are out there, just waiting for you to get your A-game on for the upcoming winter? Here's a comprehensive guide to types of winter jackets you need in 2022:
1. The Topcoat – Sleek & suave realness:
A classic and ubiquitous member of the outerwear family, the topcoat is a winter classic. Suave and sleek in its appeal, a topcoat is luxe, warm and everything your A/W wardrobe needs in 2022.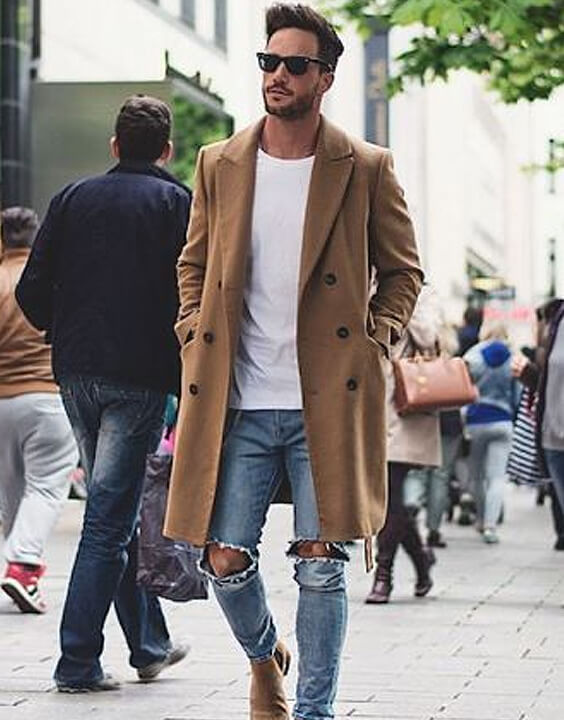 Here are some points to illustrate the features of a quintessential topcoat:
A top coat is a slightly light-weight version of the thicker and longer 'overcoat'.
It usually ends at or just above the knee-length.
Fabrics used for this kind of winter jacket are usually wool or wool blends, giving it a cozy, warm and weather-proof utility.
They are usually single breasted and feature a blazer or a shawl collar.
A topcoat is the perfect layering companion for both men's and women's winter wardrobes. Available in a plethora of colors and styles, these can be layered in flattering and stylish color combinations with contrasting separates.
Styling cue for men: Excellent when paired with a polo t-shirt and pair of trousers; wear a black or beige topcoat with neutral separates in blacks or whites. Add a classic plaid print or jewel-toned scarf for a pop of style.
Styling cue for women: Go bold with your topcoat color as this type of jacket lends the clean and suave lines to make the most vibrant hues look sleek and put-together.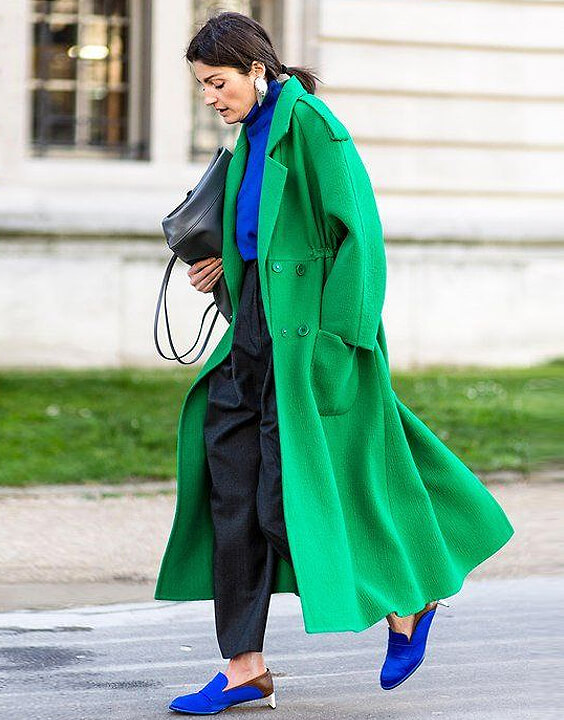 You can pair these with customised t-shirt, check out our customised t-shirt collection where we can print your favorite design on our premium quality tshirt.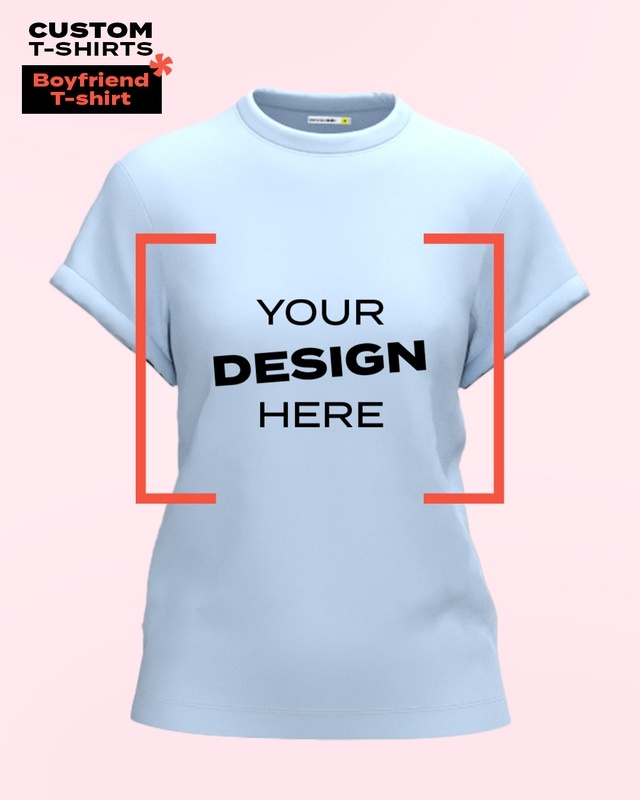 2. The Peacoat – Sharp sophistication:
A peacoat exudes a sharpness and sophisticated elegance. Traditional and luxurious in their appeal, they are the way to go if you want to look neat and refined without putting too much effort into your styling.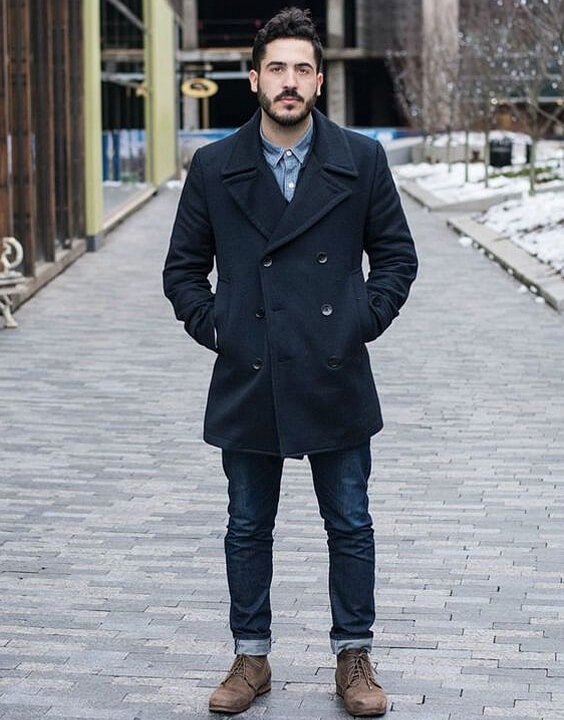 Here are some points to illustrate the features of a classic peacoat:
Originating from the garb of European sailors in the 19th century, the peacoat has evolved into a winter wear staple.
Compact & sleek, a peacoat is double breasted, mid-thigh length, and usually features slight or exaggerated shoulder padding, depending on the design.
Heavier wool fabrics are generally used to make peacoats, with luxe satin finish linings. This is a heavier kind of winter jacket.
A peacoat always features a crisp notch lapel or a traditional blazer collar.
Preppy & well-defined, wearing a peacoat is an undeniable power move. Lending the wearer a structured profile, this winter jacket is the one for you if you live in colder climates and need to wear formal wear or business-professional attires.
Styling cue for men: Wear your peacoat in a darker navy or black shade & pair it with a crisp white shirt, matching trousers and a classic watch to give off a suave flair with your look.
Styling cue for women: Drape your peacoat over your shoulders nonchalantly and go for a peasant sleeved or ruched blouse tucked into crisp cigarette pants underneath.
3. The Varsity Jacket – Back-to-school chic:
Usually customized by students to express their school or university spirit, the varsity jacket has evolved to become a staple winter jacket. Easy going and youthful, this type of outerwear is omnipresent in millennial culture.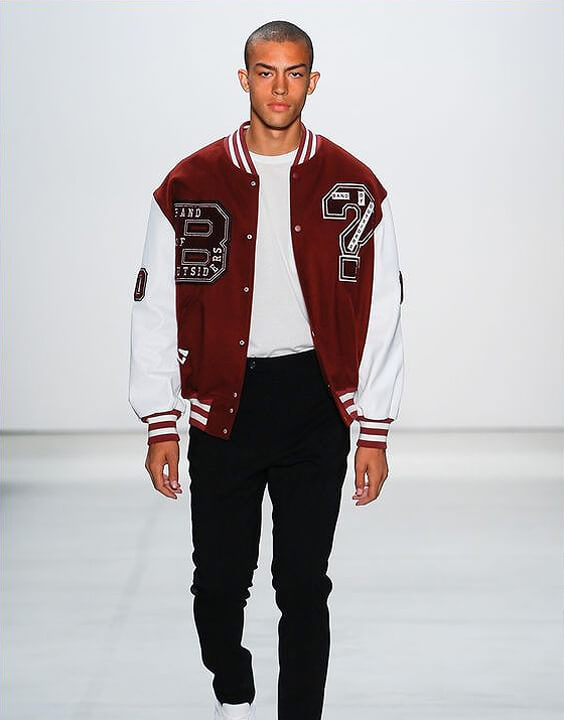 Here are some points to illustrate the features of a typical varsity jacket:
A varsity jacket is also called a 'letterman' or 'letter' jacket for the large letters symbolizing a brand or an institution woven into it as an embellishment.
It is a waist length jacket that is lightweight and sporty.
Traditionally constructed with wool and featuring a leather sleeve, it is available today in even lighter jersey or polyester versions.
Featuring a hood at times, this kind of jacket is generally zippered or comes with velcro fastenings.
Offering just the right amount of protection from the chilly weather without being too heavy or smothering, this one's your pick if you are looking for a chill and casual outerwear garment this season.
Styling cue for men: Pair your varsity jacket with your favourite pair of jeans and add a baseball cap to the mix to exude classic back-to-school vibes.
Styling cue for women: A cosy and chic white t shirt is the perfect layering companion for your varsity jacket! Let the casual-chic appeal shine through with a cool pair of vans or nikes to go with it.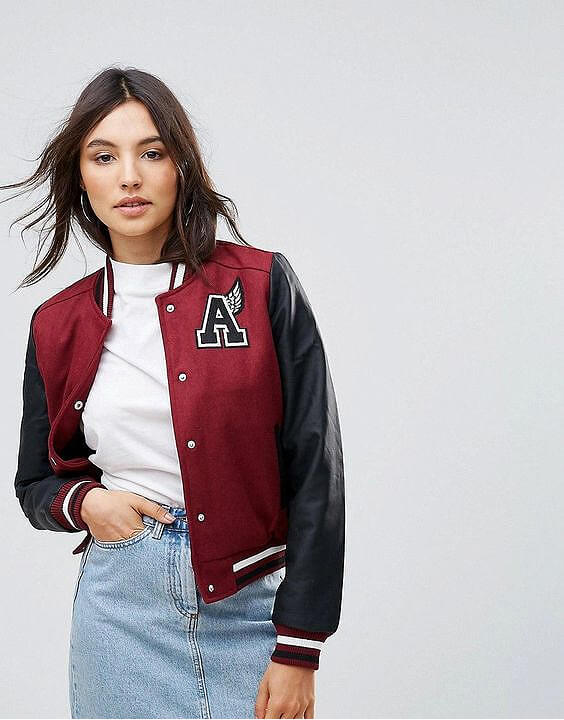 4. The Bomber Jacket – Cropped coolness:
Fashionable and versatile, a bomber jacket is a piece of outerwear that finds its place in every winter wardrobe with ease.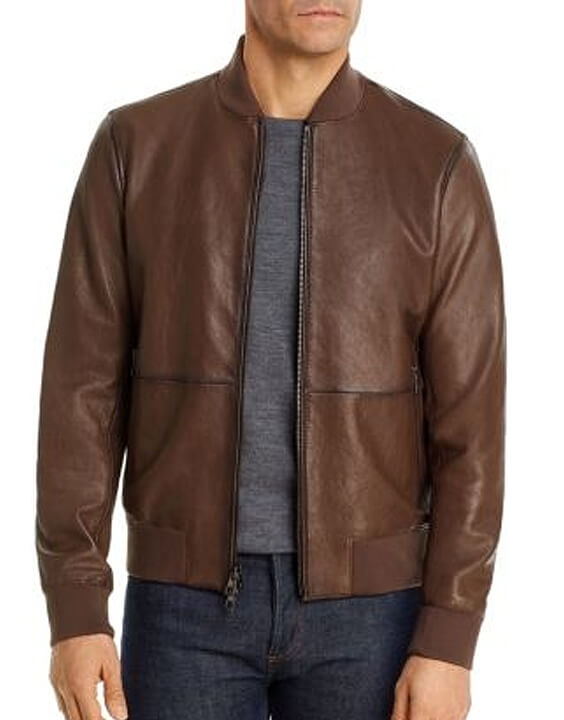 Here are some points to illustrate the features of the ultimate bomber jacket:
Ther bomber jacket, as the name suggests, was invented in the 1940s WW2 era, to keep fighter pilots warm and weatherproof.
Traditionally a waist length jacket, bomber jackets are also widely loved and worn at a cropped length.
Nylon, polyester & wool blends are generally the fabrics of choice for this outerwear as it lends the wearer protection against rain and the cold.
These jackets are typically defined by ribbed cuffs and hem, front zipper closure, and a defined neckline. However, due to its popularity, many derivative versions have been designed over the years.
Ideal for a spring chill, but also sometimes featuring heavier wools, this jacket can be worn in various versions across the board and in a variety of different climates, depending on the design and fabrics used.
Styling cue for men: Go sleek and minimal with your bomber jacket. Opt for crisp bomber jackets for men in tan, black or a deeper shade like maroon to go with khakis, jeans and chinos.
Styling cue for women: While you can certainly go for more traditional bomber jackets for women, consider opting for one in a faux-fur fabric and team it up with a slip-dress or a classic pair of shorts to beat that light chill in style.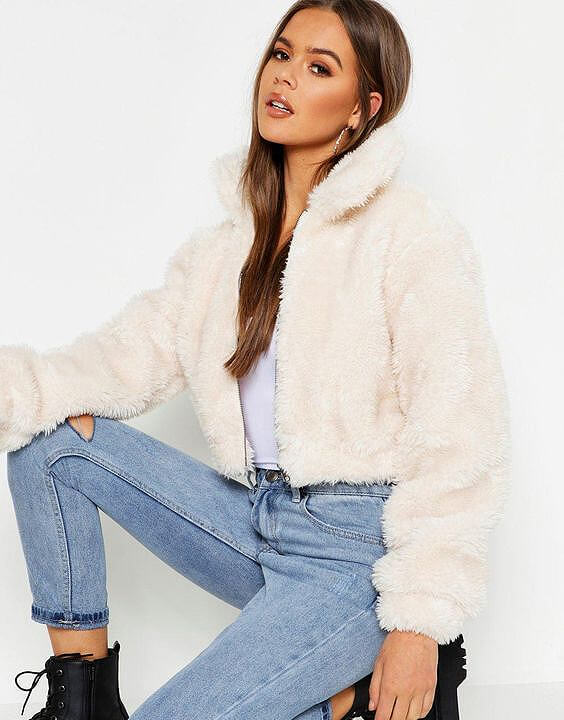 5. The Down Jacket – Insulated & cozy affair:
Soft, insulated, and warm as a fireside, a down jacket is your perfect outerwear companion, whether you are skiing a mountain, commuting, or simply enjoying a cold winter's day. It is all that and also, a supreme style statement for A/W 2022.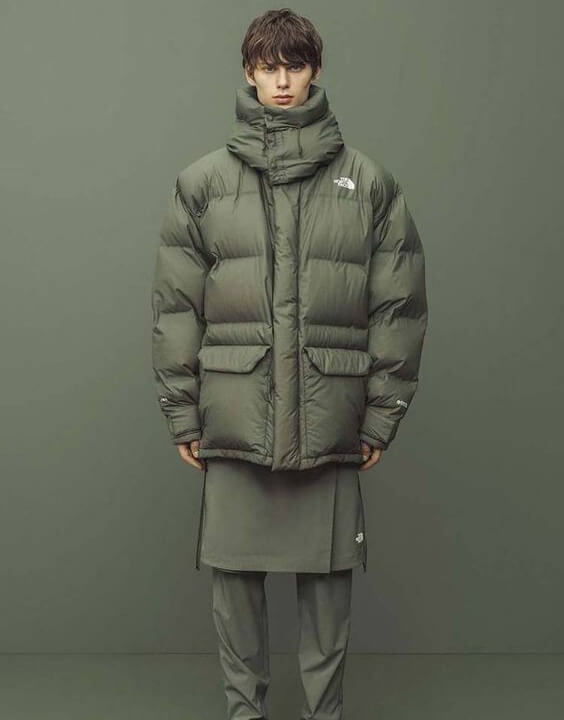 Here are some points to illustrate the features of a standard down jacket:
An extremely warm and insulated winter jacket, this one is particularly designed for colder climates.
The defining feature of a down jacket in a striped quilting finish that lends it a puffy effect.
Designed by copying the function of a bird's plumage, the 'down' jacket is as breathable as it is toasty.
Traditionally stuffed with feathers, modern down jackets are more ethical and are stuffed with synthetic man made fibres that are filled with heat-trapping air pockets.
Retaining an outdoorsy appeal from their origins, down jackets are the way to go for those who have to face heavier and colder winter climates.
Styling cue for men: If you are going to don an outerwear garment as warm as the down jacket, why not go all the way and layer it with a sleek turtleneck sweater underneath?
Styling cue for women: Go for an exaggerated down jacket in a navy or a rich olive – colors that are very 'in' this season & layer with all white or all black separates for a subtle contrast.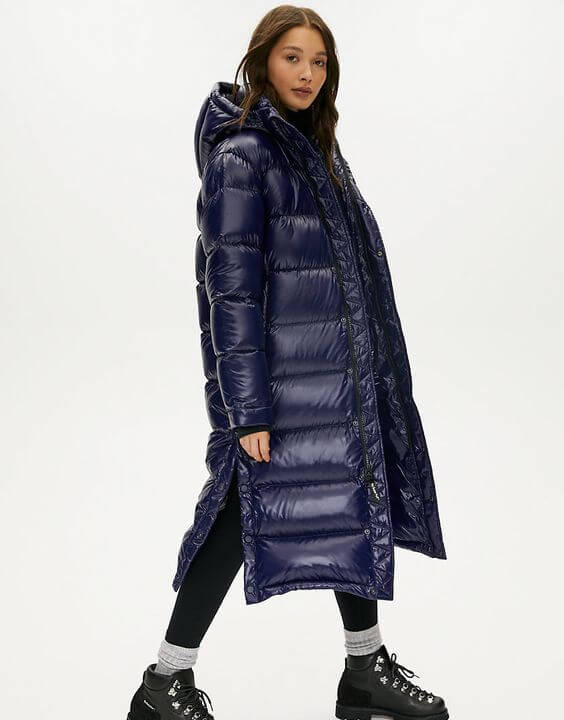 6. The Moto Jacket – Biker-mode panache:
Vroom-vroom! Popular, suave and too cool for school, a 'moto' jacket is all you need to look and feel your best this winter.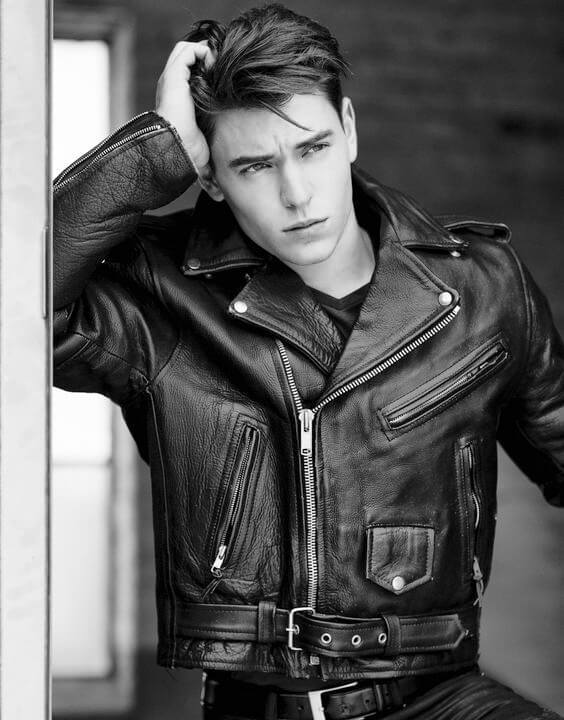 Here are some points to illustrate the features of a classic moto jacket:
Rugged and edgy, moto jackets fill in 3 key criterias for the perfect winter jacket: durability, versatility and affordability.
These jackets usually feature zippers, hard-ware embellishments, rivets, metallic finishes and trims.
'Moto' jackets are also sometimes referred to as 'biker' jackets and are defined as waist-length, close-fitting jackets often worn by motorcyclists.
These jackets are generally made in real or faux leather, rexine, or even PVC materials and lend shine, aero-dynamic utility and rain-proofing to the wearer.
Perfect for fall and what fashion bloggers often call 'leather weather', moto jackets are sleek, stylish and a coveted A/W season staple.
Styling cue for men: Go sleek and minimal and pair your moto jacket with a simple t shirt, dask-wash jeans and a pair of woodlands. Rugged-chic for the win!
Styling cue for women: A moto jacket has what it takes to turn the most feminine outfits edgy – Pair with a set of boots that'll elevate your winter style like no other.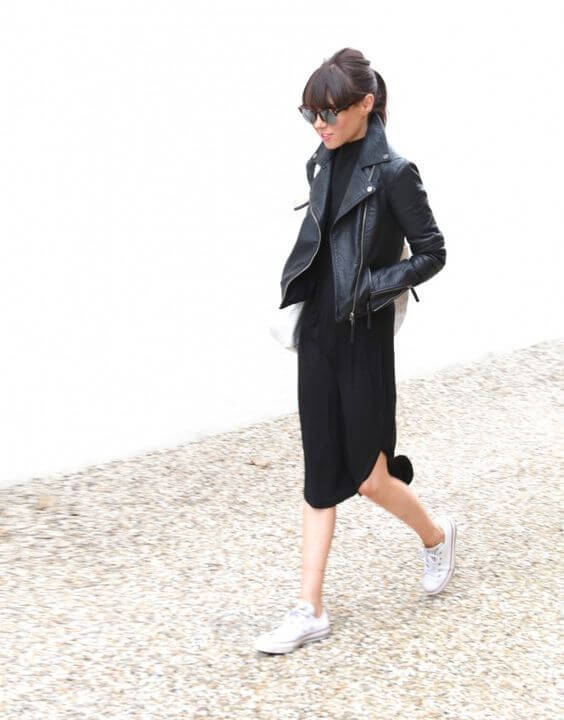 7. The Parka – Utilitarian utopia:
A winter jacket version of a raincoat, but miles ahead in style & utility – a parka jacket is all you need this winter to stay stylish with function & clarity.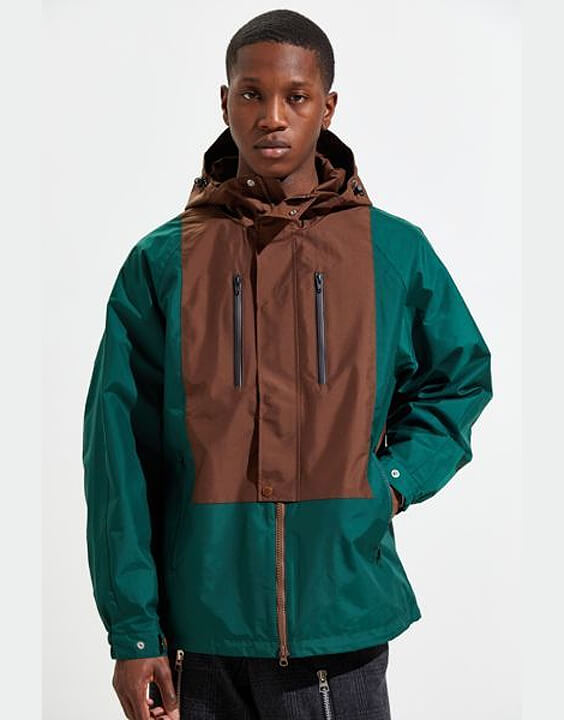 Here are some points to illustrate the features of an ideal parka jacket:
A parka jacket is always waterproof and lends the wearer maximum protection against wind and rain.
These jackets usually feature a waterproof hood, detachable lining, drawstrings and tons of pockets.
Nylon and cotton-sateen blends are usually the fabrics of choice in a parka, although more affordable versions are made in polyester blends as well.
Perfect for a chilly, windy and rainy climate, this winter jacket is the one for you if you're looking for an all-rounder this season.
Styling cue for men: Go for a parka with color blocking to add a stylish element to your winter look.
Styling cue for women: If you live in warmer climates, you can wear a longer parka as a dress, belt it up & add sneakers for a casual-chic look.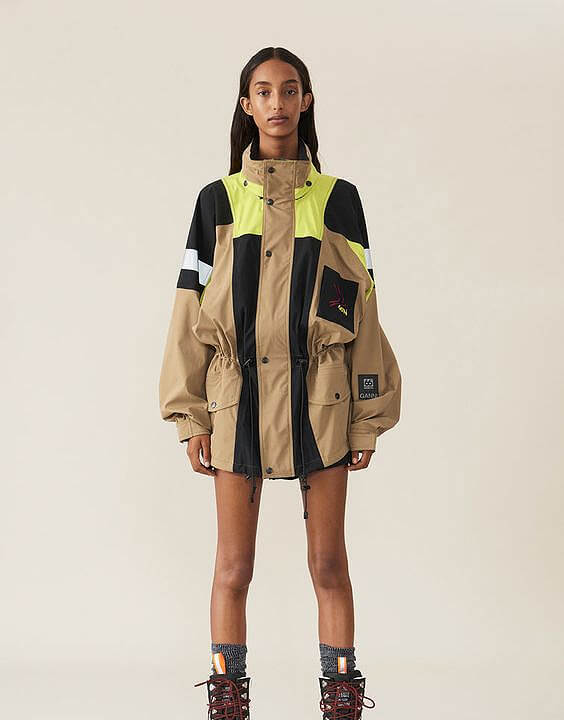 8. The Puffer Jacket – Quilted and stylish:
Just like the down jacket a puffer jacket is made for warmth and insulation, although it is a technically lighted and quilted version of the same. This one's a must-have for every winter wardrobe as it is stylish, functional & easy going.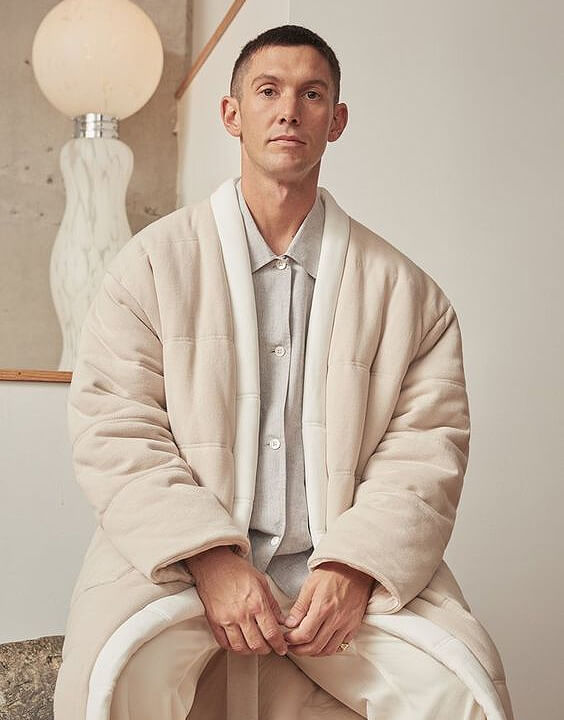 Here are some points to illustrate the features of a utilitarian parka jacket:
A puffer jacket is usually quilted and filled in with air-pockets or foam to keep the wearer insulated against the winter chill.
These jackets are a unique blend of reliable warmth and lightweight wear-ability.
Puffer jackets for men and women also come in water-proof materials that are ideal for windy climates.
Puffer jackets come in a variation of quilting and insulation – thus, they can be lightweight & suitable for warmer climates – or they can be longer, puffier, and filled with heat pockets for the coldest of weathers.
Styling cue for men: Stand out by pairing your puffer jacket with a kurta or an organic chemise and a pair of khakis. Wear lace-up shoes to add to the minimalist appeal.
Styling cue for women: Puffer jackets for women come in many interesting quilting patterns. Go for a unique quilt in a unique shade to make a style statement.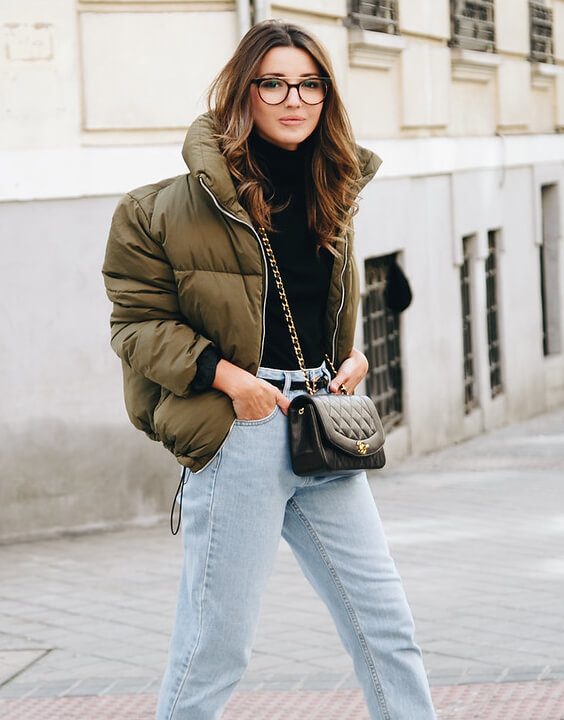 9. The Zipper Jacket – Refined modernity:
As the name suggests, a zipper jacket is all about the zippers! Casual, crisp, and modern in appeal, these jackets are an uber-stylish addition to any winter look.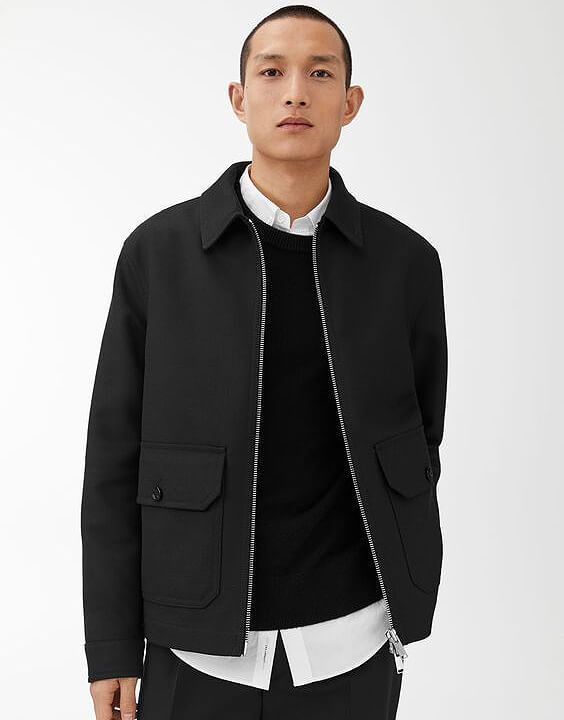 Here are some points to illustrate the features of the versatile zipper jacket:
A zippered jacket's centerpiece is its durable and heavy-weight zipper, offering ease in wear-ability.
Usually, a hybrid with another type of jacket, comes in a variety of styles and fabrics.
A zippered jacket adds style, panache, and modernity to every winter wardrobe. You can go for more overcoat style hybrids or lightweight bomber styles, depending on the severity of winter in your location.
Styling cue for men: Make a sleek statement by opting for a zippered jacket & peacoat hybrid. Pair your jacket with a classic shirt and a messenger bag for a stylish winter day look.
Styling cue for women: Blazer up in a zipper hybrid for preppy, yet punk-chic style. Pair it up with an oversized clutch and heeled pair of booties for a sophisticated A/W look.
Get ready to get cozy with the perfect winter jacket to style your fall and winter looks. Layering is the name of the game and finding the right jacket or coat to go with your unique fashion sensibilities; that is tailored to your needs and where you live, is key to looking smart, staying comfortable, and put-together no matter the weather!
Also check out our latest winterwear collection: Winterwear, Winterwear for Men, Winterwear for Women, Men's hoodies, Men's Joggers, Men's Denim, Women's hoodies, Women's Joggers, Women's Denims, Women's Sweaters, Women's Full Sleeve T-shirt, Men's Full Sleeve T-shirts,
Image credits: The copyrights of the images used in this post belong to their respective owners. The credits where known are specified under the image - if you're the owner of an image and want it removed, please contact us.