Read about the different styling ideas for leggings outfits which will answer your questions about how to wear leggings or what to wear with them. A comprehensive guide on matching dresses with leggings and tops with leggings. Casual, party and chic leggings outfit guide just for you and also a few tips on how to wear printed leggings.
No matter what, leggings are versatile and they are always in style. They provide far better coverage than a pantyhose and tights but are much more comfortable to wear than trousers and jeans. They are pretty much a part of every girl's wardrobe and the perfect choice of clothing for every occasion.
Despite its versatility, every girl at some point in her life is confused about what to wear or how to wear leggings. And the confusion most probably arises from the trouble in defining what a legging really is. Neither do they fit the definition of tights, nor do they satisfy the description of pants. Thus, it can be quite hard to decide what to wear with leggings.
Though there are a lot of ways to build up an outfit with a pair of leggings, let us take a look at the different types of leggings and the basic styles that you could try every day. This article would clear all your doubts about how to wear leggings.
How To Style Dresses With Leggings?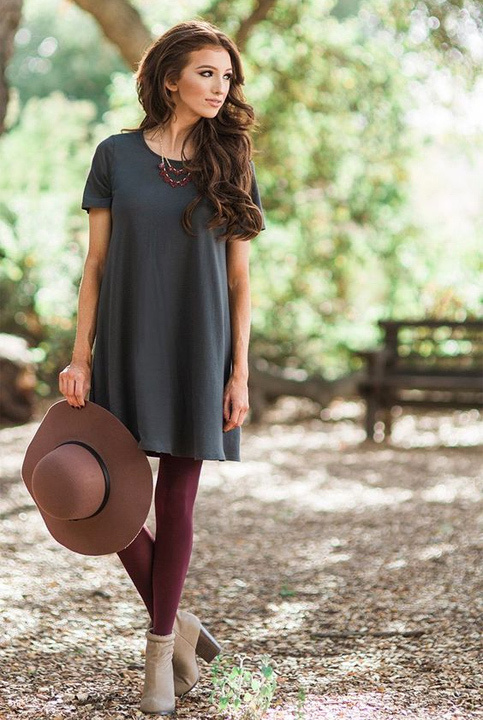 With the leggings exposing every curve of your legs, it is always a better choice to wear leggings with dresses.
But what kind of leggings go with what kind of dresses? Can you wear a sweater dress with leggings? Or are tunics a better option?
Let us take a look at the different types of dresses to wear with leggings.
Tunic Dresses To Wear With Leggings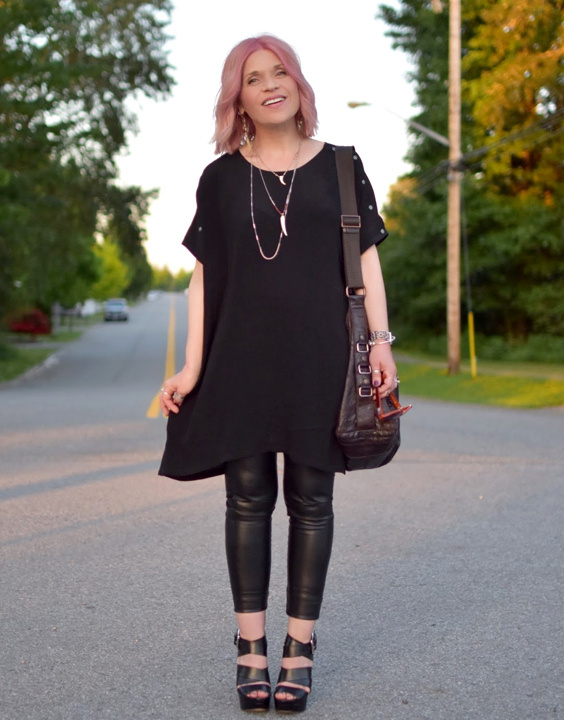 There are so many different types of clothing that come under tunics. Tunics stands somewhere between a dress and a top, though people define it as a loose fitting garment that reaches the top of thighs.
Leggings and tunics make a perfect fashionable combo. They are all the more comfortable and create a sleek, lovely silhouette. Tunics reach the perfect length, giving the necessary exposure to the great shape that the leggings provide your leg.
Lightweight summer tunics, layered tunics, winter sweater dresses, shirt dress tunics, casual tunics and you name it. Leggings go well with every type of tunics and are a perfect everyday wear.
Denim Shirt Dress With Leggings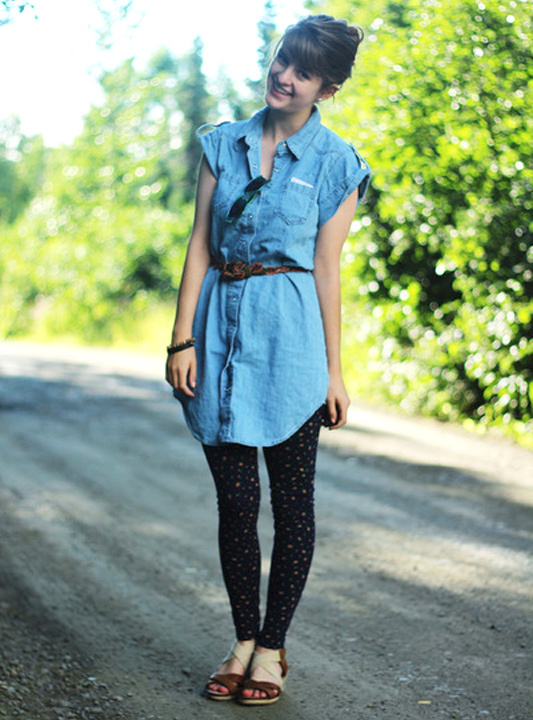 Denim shirt dress paired with black leggings is every girl's choice to get a laid-back casual look. This would obviously be the best look that you can put on when travelling or when just running around the town. To look a bit more stylish, you could try loosely wrapping a white or black scarf around your neck. This way, you add a bit more dimension to your look all the more looking bright and cheerful.
Short Dresses With Leggings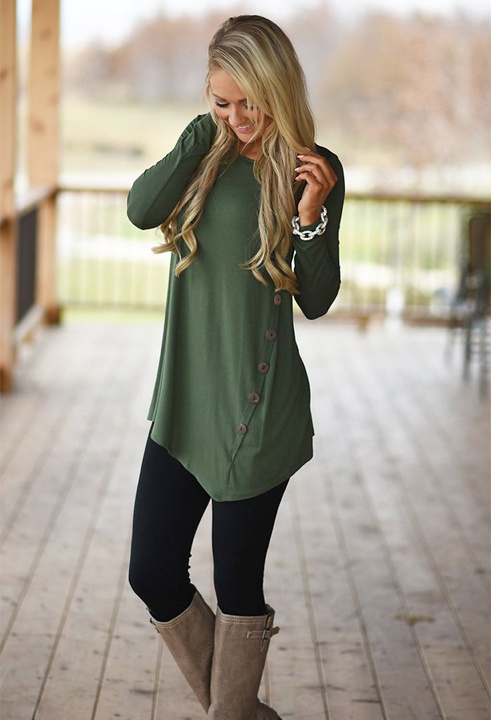 Dresses offer a girly look to every girl. However, the length of the dress is surely going to affect the look of the leggings you wear with it. Among the different dress lengths, short dress with leggings makes the perfect combo.
Dresses with mini skirts go well with leggings and can be your choice when going for a date.
Tops For Leggings For Casual Wear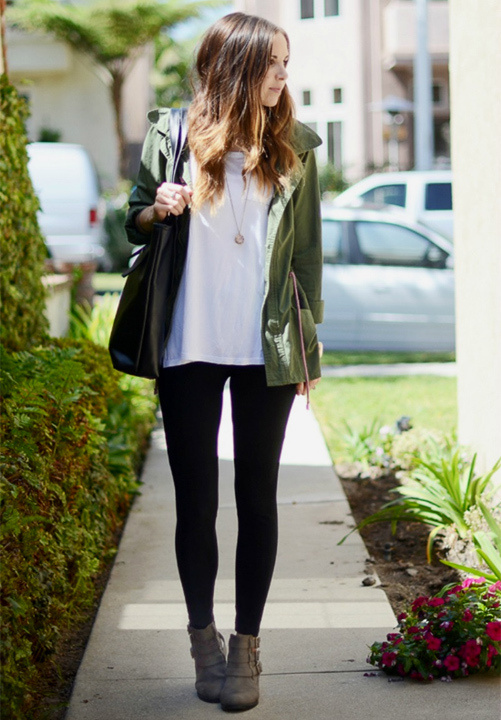 One of our favourite ways to wear leggings is by pairing it up with tops, especially as a casual wear. Leggings are both a casual and formal wear, but the way you look wearing leggings mainly depends on what you combine them with.
Long Tops With Leggings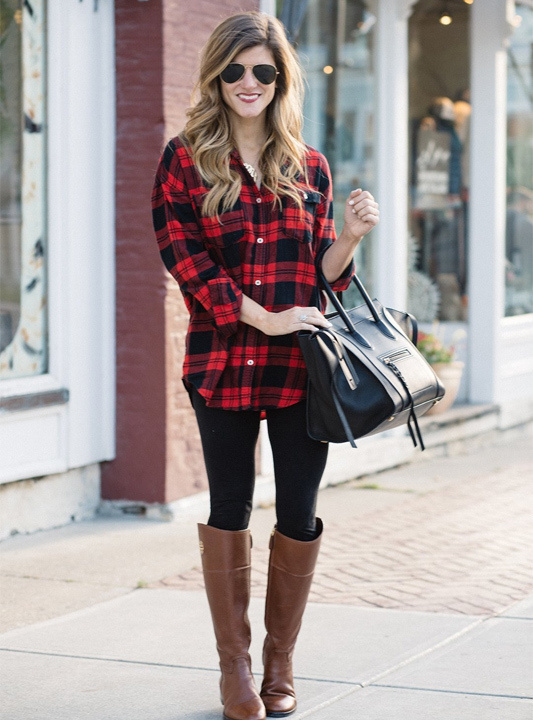 Long tops go well with leggings and never pair short tops with leggings. The reason is that leggings are not pants. Thus it is always better to think longer tops when wearing leggings. Longer tops would cover most of the parts without giving much exposure. Furthermore, it gives a more streamlined and advanced look. Thus legging outfits look better when paired up with long tops.
Tunic Tops For Women To Wear With Leggings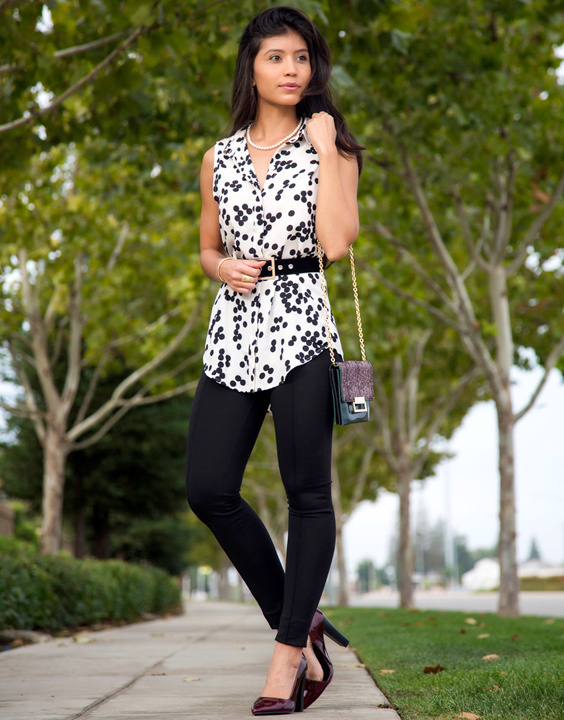 There are many ways to wear a tunic. You could pair it up with different types of pants like jeans or palazzo pants. However, pairing your tunics with palazzo and jeans can sometimes be quite uncomfortable, especially during summers. At times like these, leggings come to your rescue. Cotton tops, chiffon tops, nylon tops and you name it. Leggings are the perfect combination of tunic tops.
Crop Top Outfits With Leggings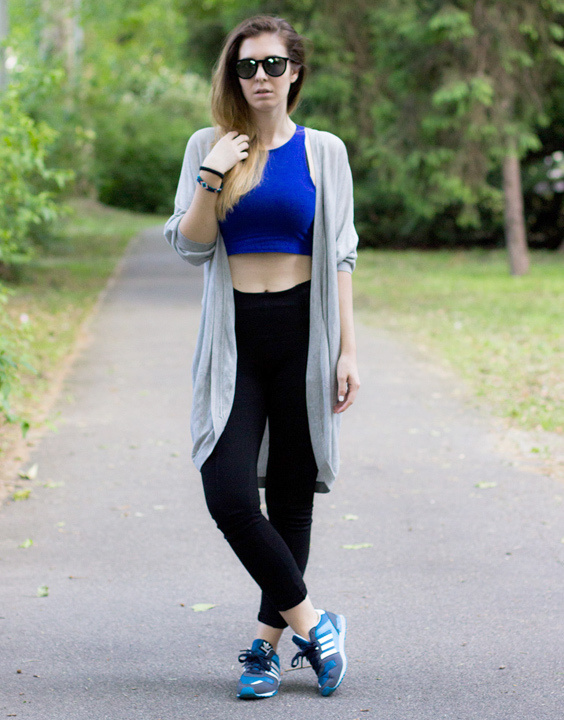 The combination of wearing crop tops with leggings originated in the yoga class and took over the world within a short span of time. Similarly, like yoga students, dancers also use the same combination during their classes.
However, using this combination as a public wear would seem to be quite daring because of it being quite revealing. Leggings are usually skin fit, thus it can reveal all your curves. The crop top being small in length is thus less favoured when wearing with leggings in the public.
Frock Tops With Leggings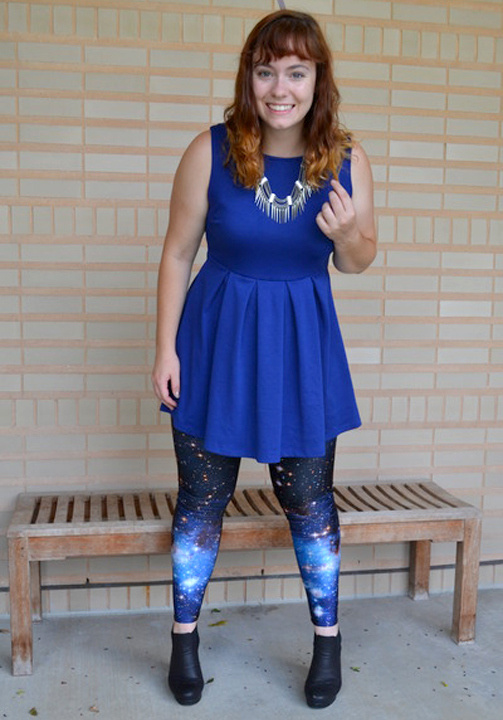 Frock tops are not too long and not too short. Thus, they give just enough exposure and look much more appealing when worn with leggings rather than exposing your bare legs. The combination is more appropriate when running errands rather than when outing. Most importantly, the combo is comfortable to wear on almost all the seasons.
How To Wear Printed Leggings?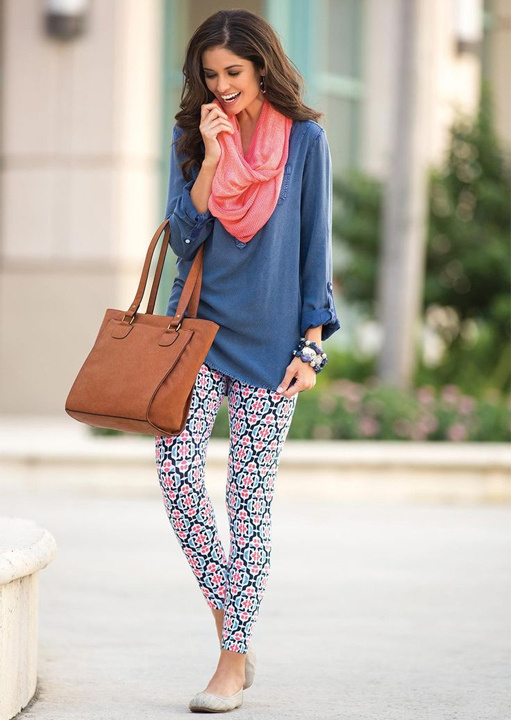 Printed leggings are the newest item of clothing and the one of the best among them too. Figuring out how to wear printed leggings could be a task. Being versatile, you could pair it up with almost any apparel of your choice. Whether you are off to work, school, or shopping, printed leggings and top will always help you stand out from the crowd.
Here are a few tips when pairing printed leggings and tops.
When wearing a printed leggings outfit, it is important that you keep your attire simple. Printed leggings already have a lot of patterns on them, thus time down the pattern wearing a solid or simple shirt.
Layering your outfit with long sweatshirts and cardigans are another way to look stunning. It also covers any unwanted attention from the back and also provides extra warmth during winters.
Leggings With Colour Blocking.
Leggings with colour blocking can help achieve a more subtle look. And if you love to play with colours, mix and match the outfits rather than buying a complete outfit.
Now, it is no more a hectic task when you are aware of how to wear printed leggings.
Hope this article was successful in clearing all your doubts about how to wear leggings. Now walk to your wardrobe and grab your leggings outfit for the day.
Image credits: The copyrights of the images used in this post belong to their respective owners. The credits where known are specified under the image - if you're the owner of an image and want it removed, please contact us.