There's no denying that Punjabi cinema has been gaining recognition not just in India, but also on an international level. Recent years have witnessed the release of some exceptional films from the Punjabi film industry. 
Also referred to as Punjwood, Punjabi cinema stands among the leading film industries in India. The efforts put forth by Punjabi filmmakers and actors have resulted in the creation of some outstanding content that has garnered worldwide acclaim, in addition to shattering box office records.
A number of Punjabi movies have enjoyed great commercial success and made significant collections at the box office. Presented here is a compilation of the top 10 Highest Grossing Punjabi Films of 2022.
Top 10 Highest-Grossing Punjabi Films of 2022
1. Saunkan Saunkne
Saunkan Saunkne, a Punjabi romantic comedy directed by Amarjit Singh Saron and written by Amberdeep Singh, was produced by Sargun Mehta, Ravi Dubey, and Jatin Sethi under the banners of Naad SStudios, Dreamiyata Pvt. Ltd, and JR Production House.
Starring Ammy Virk, Sargun Mehta, and Nimrat Khaira in leading roles, the film was released in theatres on May 13, 2022. Within forty-five days of its release, it earned a worldwide gross of ₹57.60 crore, making it the second-highest-grossing Punjabi film to date.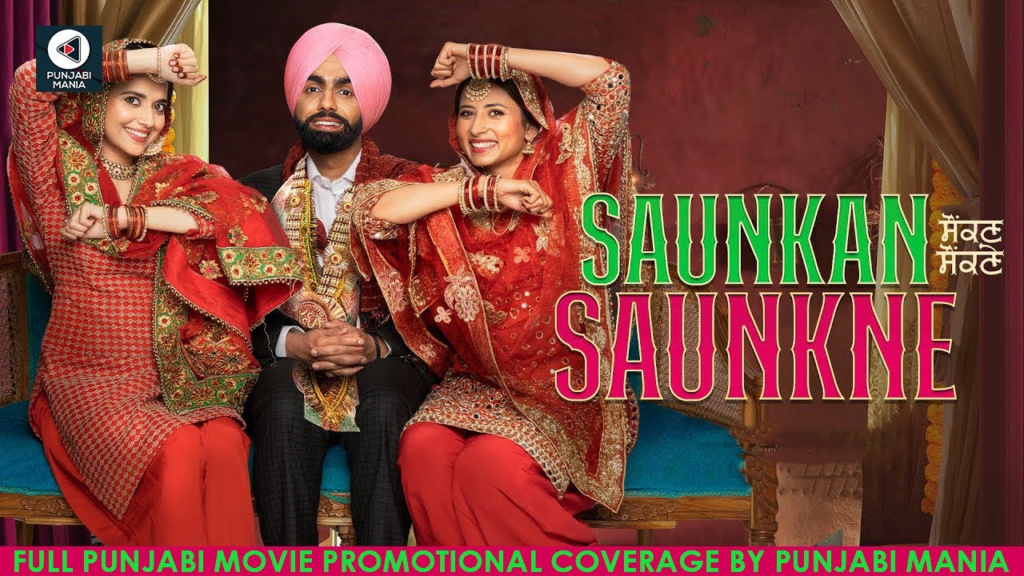 2. Babe Bhangra Paunde Ne
Babe Bhangra Paunde Ne, a comedy-drama film, was directed by Amarjit Singh Saron and written by Naresh Kathooria. It was produced by Daljit Thind and Diljit Dosanjh under the banners of Thind Motion Films and Storytime Productions. The film follows the story of Jaggi and his friends, who go to great lengths to achieve financial success. From selling innovative undergarments to adopting an elderly man for his insurance payout, their antics lead to a series of amusing events.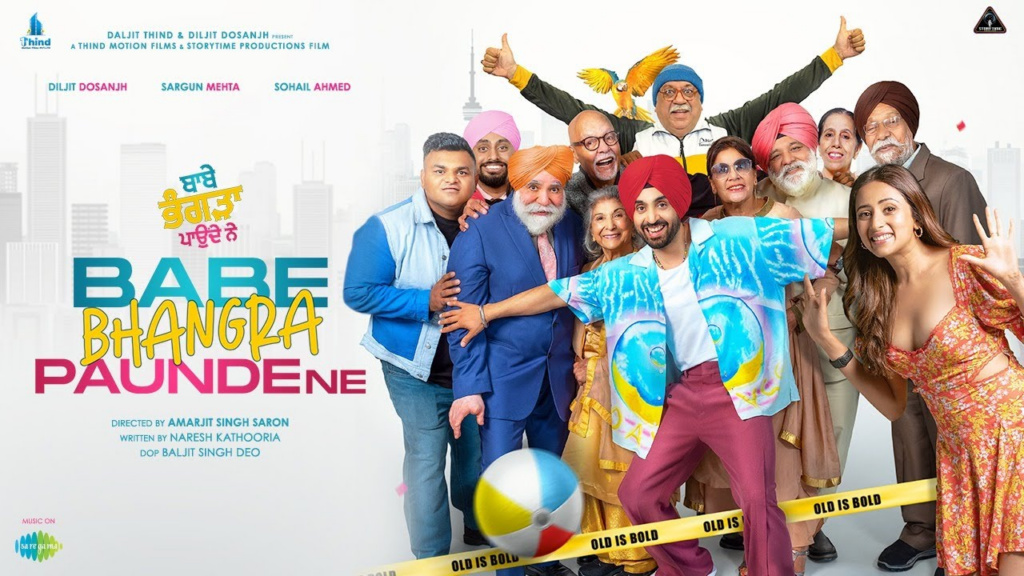 3. Yaar Mera Titliaan Warga
Yaar Mera Titliaan Warga is a comedy-drama film that premiered worldwide on 2 September 2022. Directed by Vikas Vashisht and written by Naresh Kathooria, the movie was produced by Gippy Grewal, Ravneet Kaur Grewal, and Ashu Munish Sahni under the banner of Humble Motion Pictures in association with Omjee Star Studios and is one of the highest grossing movies in India.
Starring Gippy Grewal, Tanu Grewal, Karamjit Anmol, and Raj Dhaliwal, the film revolves around a couple who, after six years of marriage, find themselves bored with each other. In an attempt to spice up their relationship, they create fake Facebook accounts, but fate has a different plan for them as they end up becoming online friends with each other.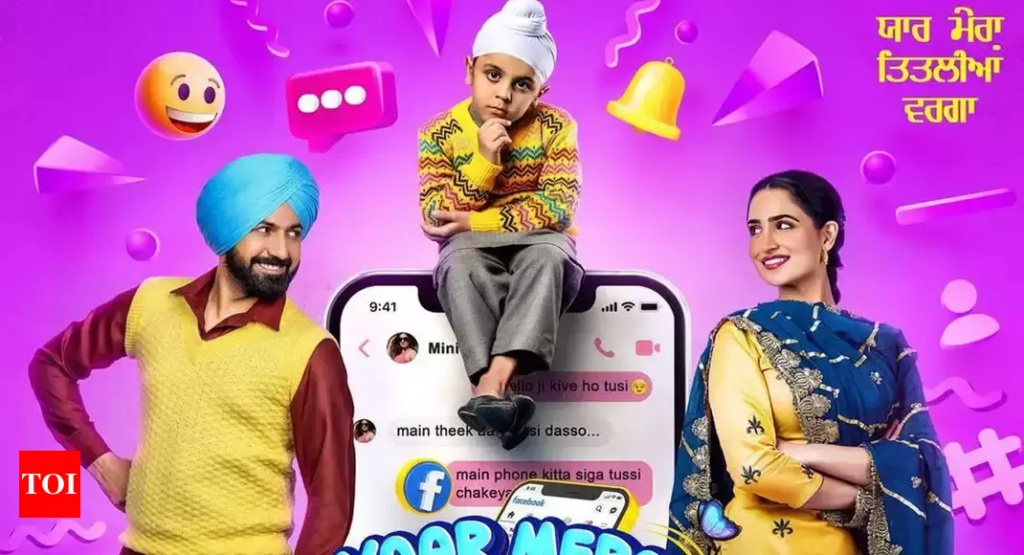 4. Maa Da Ladla
Maa Da Ladla is a Punjabi comedy-drama movie, directed by Uday Pratap Singh and written by Jagdeep Warring. The film was produced by Manpreet Johal and Ashu Munish Sahni under the banner of Vehli Janta Films.
The plot follows the lives of Gora, Sehaj, and Kevin. Gora is an aspiring actor who is trying to make his mark in the industry. Sehaj is a single mother who lives with her son Kevin. In a twist of fate, Sehaj hires Gora to pretend to be Kevin's father. However, things don't go as planned, and the trio gets caught up in a web of lies and deceit. The movie explores whether they can untangle themselves from this mess and find a way forward.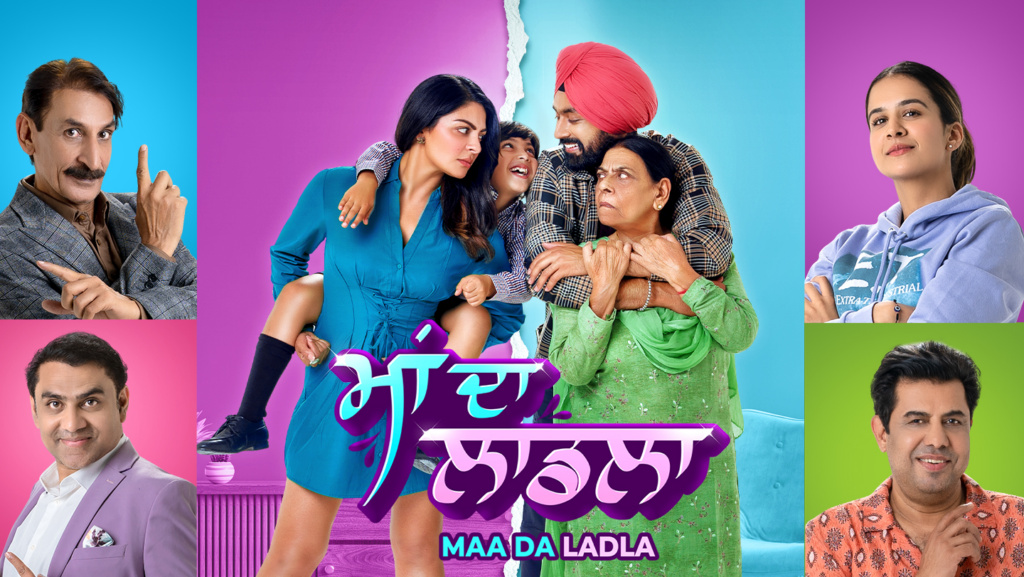 5. Oye Makhna
Oye Makhna is a comedy-drama movie, directed by Simerjit Singh and written by Rakesh Dhawan. The film was produced by Siddharth Anand Kumar, Vikram Mehra, Simerjit Singh, and Ammy Virk under the banner of Yoodlee Films. Oye Makhna is one of the  highest-grossing Punjabi films of 2022.
The story revolves around Makhan, who falls in love with a girl after seeing her eyes. His uncle decides to fix their wedding but later realizes that it was fixed up with the wrong girl. With their family's reputation at stake, Makhan must find a way to be with his true love. The movie takes the audience on a hilarious ride as Makhan tries to navigate his way through this comical confusion and win the heart of his beloved.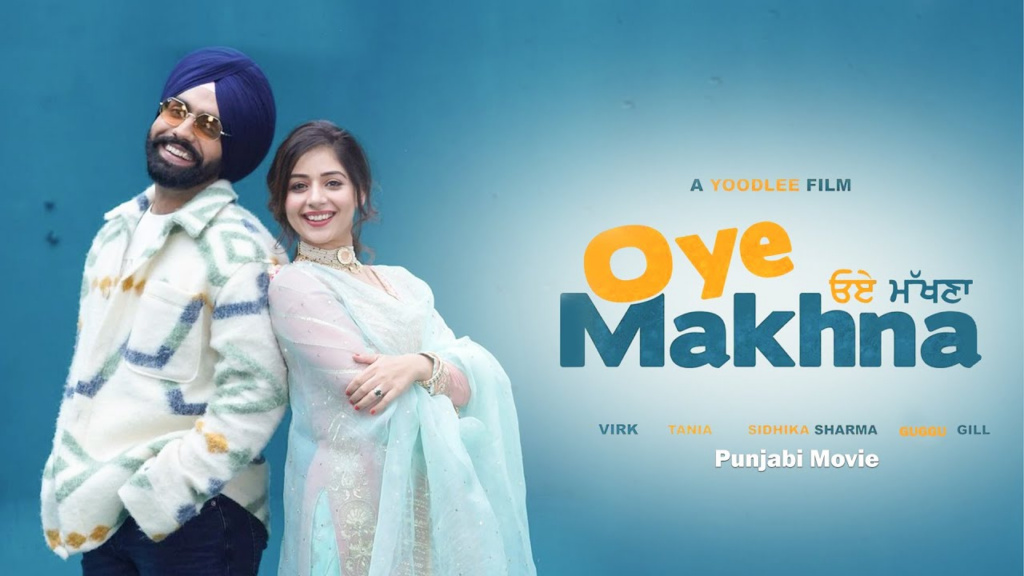 6. Lekh
Lekh is a romantic movie directed by Manvir Brar and written by Jagdeep Sidhu, the famous writer-director behind the movie "Qismat". 
The movie follows the story of Rajvir (Gurnaam Bhullar) and Ronak (Tania), who were infatuated with each other as teenagers but never expressed their feelings. They come from different families, and their circumstances led them apart. Ronak moved on with her life and is now married with a son named after her teenage crush, showing that Rajvir is still on her mind. Years later, they meet again and regret the way they drifted apart. They believe that they are meant to live together and decide to do so, but soon realize that the plans made by fate are greater and better than the ones they could have ever made for themselves.
The movie explores the themes of destiny, love, and the choices we make in life. With its talented cast and engaging storyline, Lekh promises to be a must-watch and one of the highest-grossing movies in India.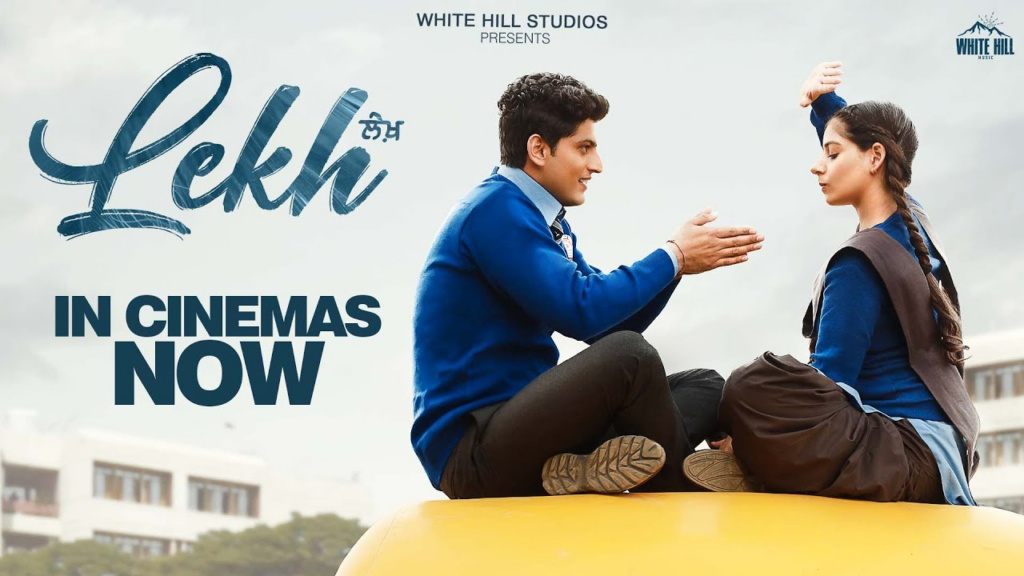 7. Honeymoon
As the family tags along on the trip, the couple finds themselves struggling to enjoy their honeymoon with the constant interference and presence of their family members. With hilarious situations and witty one-liners, "Honeymoon" is a fun-filled ride that explores the clash between tradition and modernity in Punjabi families. The movie promises to leave the audience in splits with its quirky characters and comedic situations.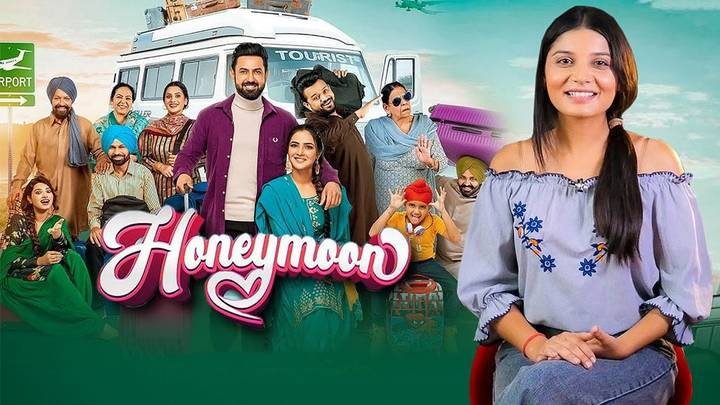 8. Chhalla Mud Ke Nahi Aya
Chhalla Mud Ke Nahi Aaya is a Punjabi historical drama movie, set in Pre-Partition Punjab. The plot centres on Chhalla (Amrinder Gill), who travels to Canada in pursuit of financial stability. Alongside his friend Gama, Chhalla faces numerous obstacles as they endeavour to earn and send money back to their families. They confront challenges such as struggling to receive equal pay as white labourers and experiencing discrimination. 
The film is directed by Amrinder Gill, written by Amberdeep Singh, and co-produced by Rhythm Boyz Entertainment and Amberdeep Films and has garnered the highest box office collection.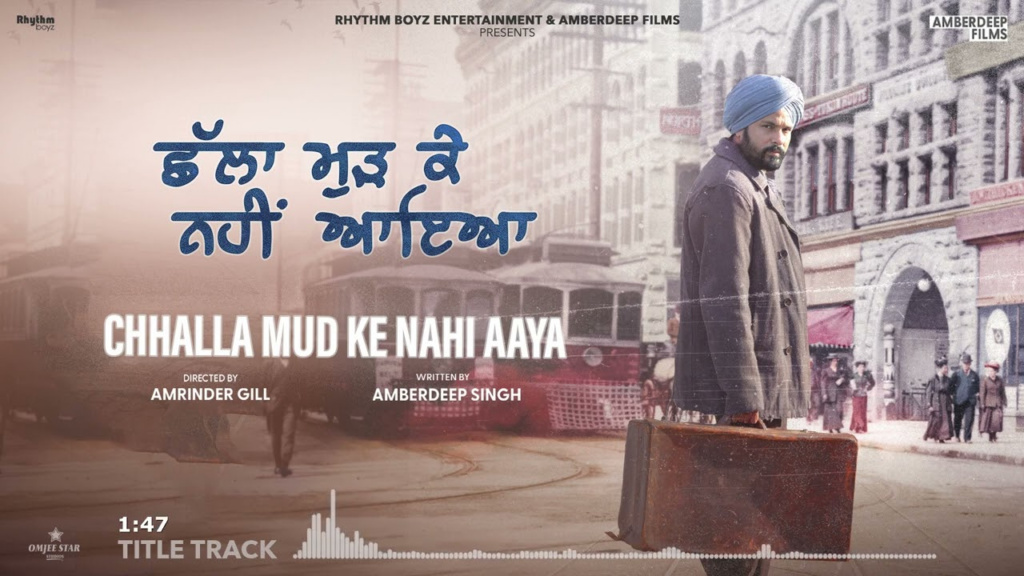 9. Aaja Mexico Challiye
The plot of Aaja Mexico Challiye centres on Pamma, portrayed by Ammy Virk, and his harrowing journey through the jungles of Mexico to clandestinely enter the United States. Unaware of the perils of the expedition, Pamma sets out on a dangerous quest. Directed and written by Rakesh Dhawan, the film is also one of the highest-grossing Punjabi films produced by Rahil Abbas and Ammy Virk under the Ammy Virk Productions and Thind Motion Films banners.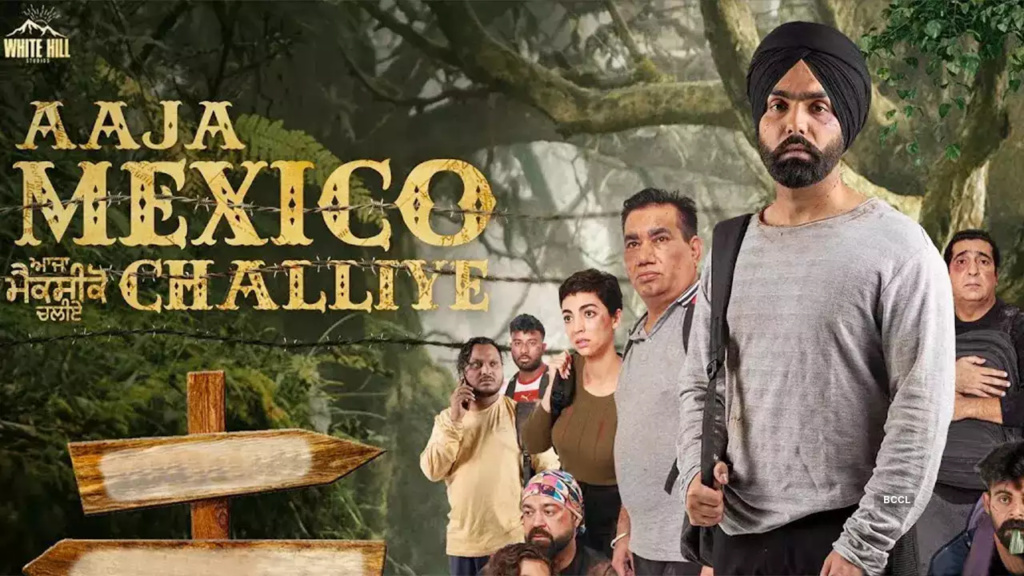 10. Moh
Directed by Jagdeep Sidhu and starring Gitaj Bindrakhia and Sargun Mehta, "Moh" is an upcoming Punjabi romantic drama film. The plot centres on Rabbi (played by Gitaj Bindrakhia), a teenage boy who falls in love with an older orchestra girl. This leads to a series of struggles and heartbreaks as they navigate their feelings and social pressures. The movie is made with a budget of 7 crore and features music by B Praak.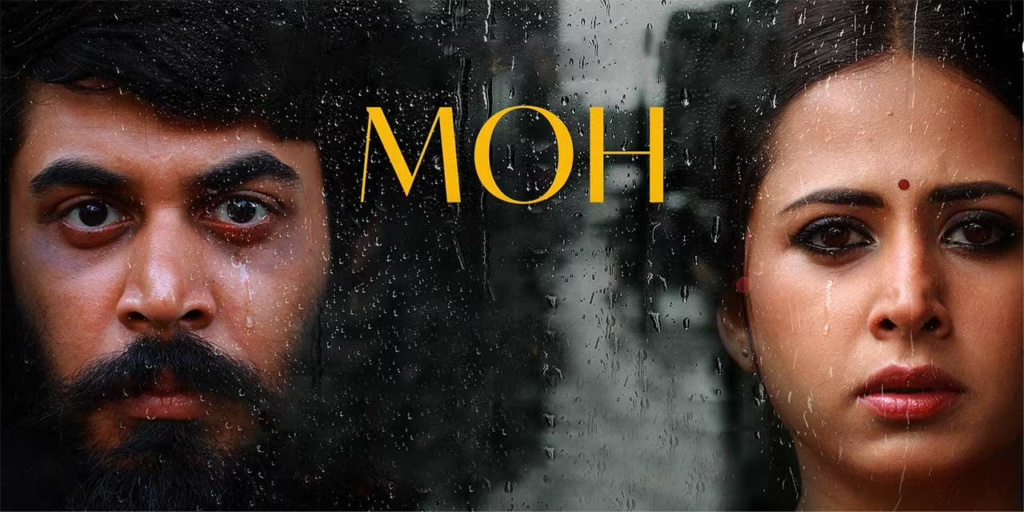 Also Read:
Image credits: The copyrights of the images used in this post belong to their respective owners. The credits where known are specified under the image - if you're the owner of an image and want it removed, please contact us.