Whether you are a person who regularly clinches the bottom of your track pants, tucks them into your shoes, or a person who is looking for inspiration to style track pants in a smart way, you are in the right place!
Track Is Back! With the rise of athleisure wear in modern times, and the men's fashion mavericks continuing to mix and match, and experiment with them, track pants are making a huge comeback in the fashion world. In the past few years, the humble trackie fashion has gone from being a lounge-wear staple to a fashion statement. Today, stylish track pants are becoming more ingrained than ever before in a new-age guy's wardrobe.
The Origin of Track Pants
Track pants were first introduced in the 1920s by a French man Émile Camuset, the founder of a globally known sportswear brand Le Coq Sportif. Though originally, the idea of track pants was simple – the classic knitted grey jersey pants for athletes to practice with comfort, with further experimentation, they evolved and the love for their versatility was born.
Get Your A+ Looks with Various Types of Track Pants
Smart Track Pants

Smart track pants for men are tailored to fit the natural shape of your leg. It comes with a tapered waist pattern and slightly wider calves. This variant of track pants takes into account both comfort and classic style. Being not too baggy or too skin hugging, these give a relaxed fit. Let us tell you, these look similar to trousers, ideal for semi-formal styling. It's a win-win situation, indeed! You can either wear a full sleeved, collar shirt or simply wear a T-shirt. Add a smart leather watch to complete the look.

Everyday Track Pants

Whether you want to pull off an airport look, or just want to head to a brunch date with friends, everyday track pants always win the game. No matter how you choose to spend your day, these track pants provide unbeatable comfort and versatility. The acceptance for everyday track pants is constantly rising in the modern man's wardrobe. Give it a try, and it will surely become your favourite go-to bottom wear too!

Sporty Track Pants

Fugazee sporty track pants for men come in handy on those days when you want to go for a jog with a well put-together look. These can be worn to the gym as well. Gym track pants need to be comfortable as well as stylish. Slim fit mens track pants are extremely comfortable to work out or just stretch! Known for their skin hugging, pocketless structure and cuffed bottom hems, track pants slim fit leave you feeling sporty and all set to take on the day. Gym track pants mens can be paired with a lightweight T-shirt and a zip up jacket. To finish the look, wear sports shoes or sneakers. Pick a lighter shade top with dark track pants for a cool look. Adding a black jacket will make you look sleek though!

Lounge Track Pants

Lounge track pants come with a loose, airy and cosy fit. These are insanely comfortable. Whether you want to spend your Sunday afternoon chilling or want to spend the night in your bed binge-watching TV shows, this is your jam for your at-home shift. Track pants for men never disappoint.
Step Up Your Sartorial Game by Styling Them Right!
Today, you can style your track pants in countless ways with Fugazee. You can wear them for your everyday look or pair it up with a blazer or a jacket to achieve a smart casual look. Here's how you can dress up or dress down using the right styling tips.
Sweatshirt and Track Pants

Source – GQ

With the rising trend of athleisure wear, a combination of sweatshirt and track pants can never go wrong. It can be a go-to look for your casual meet up with friends or a stroll down the lane. The right colour combination often adds fun to your look. Remember to wear the right shoes for a balanced look. When in doubt, pick sneakers to do the magic.

T-shirt and Track Pants

Source – Pinterest

Track pants are originally made to appear cool and comfortable, and when paired with a T-shirt, you can create a basic yet a smart and casual look. To maintain a tidy, clean silhouette look, remember to choose a well-fitted T shirt and a cuffed hem track pants. For a classic look, you can choose a colour scheme of black and white, black and grey, black and blue and so on. Dark solids often look great for a weekend look.
You can even pair your track pants with a quirky printed tshirt, check out our coolest customised tshirt collection, click on the below image and get your own personalised tshirt: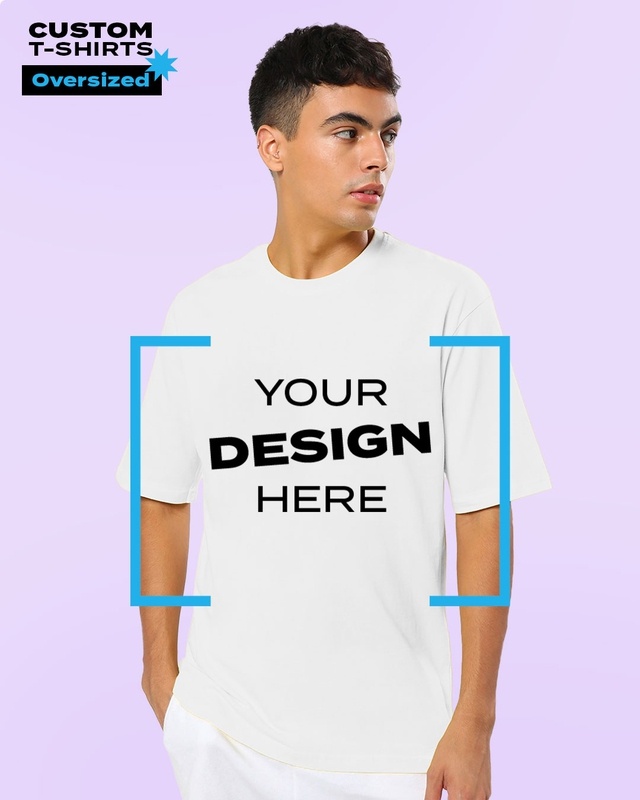 Track Jacket and Track Pants

Source – Pinterest

A track jacket and track pants often go hand-in-hand when you want to create a serious sportswear appeal. It gives you an athletic vibe. Remember this one rule when you want to opt for a complete tracksuit look – you need to pull it off with confidence. A pair of white sneakers gives an unbeatable look. Wear a fanny pack around your waist for extra glam.

Hoodies and Track Pants

Source – Pinterest

During the winters, hoodies paired with track pants not only keep you warm but also give a stylish look. You can wear it on a casual day out or even for simple errands. You can consider layering it up with a muffler on colder days or even otherwise. For a slim fit mens track pants look, choose a zipper hoodie and everyday track pants and for a casual, comfortable fit, choose a pullover hoodie and baggy track pants.

Denim Jacket and Track Pants

Source – Pinterest

A Denim jacket is a great accompaniment to track pants when you want a casual yet dressed up look. This combo helps you achieve a structured look. Choose a denim jacket that compliments the colour of your track pants. If in doubt, opt for a darker denim to effortlessly pull off the look. If you want to keep the look modern and stylish, opt for slim fit track pants. To keep the look clean, opt for sneakers.

Biker Jacket and Track Pants

Source – Pinterest

Are you an avid biker who wants to keep your clothing comfortable yet stylish? A combination of your biker jacket and track pants is the answer! Although you may want to wear jeans with your biker jacket, we suggest you try track pants the next time. Comfortable track pants paired with a solid faux leather jacket will provide a contemporary biker look.

Blazer and Track Pants

Source – Pinterest

Have you ever imagined pairing a blazer with track pants? Surprisingly, you can! The unique combination of a blazer and track pants will give you a striking look. It is a good outfit option if you are planning to go on a drive with your colleagues. Wear a casual T-shirt underneath your blazer and go for a less structured blazer. It's good to opt for a neutral colour palette for this look. Overall, the outfit will give you a striking appearance.

Polo Shirt and Track Pants

Source – Pinterest

If you want a sporty look, go for polo shirts. It is a great choice as they effortlessly create an athleisure vibe. For a casual look, choose casual and lightweight track pants, while if you want a polished look, go for track pants with a slightly heavy fabric. It helps give a structured look. Remember, detailing matters! To balance out the look, choose a patterned or a checkered print shirt if your track pants are in a plain dark colour. It will instantly make your appearance stand out in the crowd.

Bomber Jacket and Track Pants

Source – Pinterest

Regardless of your style, a bomber jacket will surely serve as a wardrobe staple. It's a must-have clothing item in the rack of your versatile clothing pieces. It gives you a calm, athleisure vibe and adds the right amount of style element to your look. Remember to pick a shorter length of bomber jackets to keep the look edgy. A black bomber jacket would go with most colours. Pair it up with a basic T-shirt or a shirt in neutral shade and dark shaded track pants. Add sliders or sneakers, depending on the occasion.
Colour Scheme to Match Your Moods and Occasions
Whether casual or formal, we know you want to pull the best look no matter what the event is. Often, selecting the right colours can be tricky but worry not, we have you covered. We have tried to cover a plethora of colour combinations to help you choose from. The next time you don't know which colours to pair up, look no further than this guide.
● Trust the Neutrals
You can never go wrong with neutral shades. Neutrals are versatile and can be paired with most of the other colours out there. A few examples of these are black, white, beige, ivory, grey, tan, browns and so on. So, are you already thinking how many of these shades have you got in your wardrobe? If you have even a few of these, you can mix and match, and pair them up with a lot of other dark and light colours. You can combine these with colours like red, burgundy, orange, navy, pinks, violets and so on. With the right match of neutrals, you can easily pull off a varied range of looks for any kind of event. For a finished look, wear a watch and shoes of different colour.
● Go Monochrome
The term monochrome breaks down into two parts 'mono' which means single and 'chrome' which means colour. A monochromatic outfit consists of both pieces of garments of one colour. You can try this idea with any colour – black, white, reds etc. You can also try wearing garments of the same colour, but different tints, for example, a light brown shirt with dark brown track pants. For that pop of colour, you can add one element in a different shade. For example, if you are wearing a black shirt and black track pants, you can try adding a beige tie or a blue muffler. Add a jacket over a monochromatic outfit for the extra glam.
Apart from these colour combinations, you can always experiment with a variety of colours and get your creative juices flowing. You can take inspiration from top fashionistas and try your hand at them.
Wondering Which Shoes to Wear with Track Pants?
That should not be a tricky question. Whenever in doubt, a pair of white sneakers or high-top shoes will never disappoint you especially when it comes to styling them up with your track pants. However, we suggest you keep your shoes clean and spotless to create a polished look. Loafers also serve as one of the best options if you want to pull off a semi-formal look. Remember that shoes which can be worn without socks make the best deal. If your clothing is in a neutral colour scheme, pick dark coloured shoes to add the right element of pop to your look.
Key Points to Remember When Styling Track Pants
● Keep your aesthetic minimal-casual and relaxed
● When in doubt, layer it up with a jacket for a stylish look
● Experiment with various structures
● Keep a pair of your favourite sneakers handy to wear with your track pants
● It's best to rely on well-known brands in the market for comfort and style. You can check out a varied range of track pants on Bewakoof at https://www.bewakoof.com/men-joggers
The sartorial makeover of track pants have made their ways into both smart and casual wardrobes. Today, the availability of versatile track pants not just supersede your expectations when it comes to comfort, you will also find yourself styling these like a fashionista all-round the year!
So, whether you are a university student, an intern or a working professional, these cool track pant pairing ideas will readily help you on most days.
Image credits: The copyrights of the images used in this post belong to their respective owners. The credits where known are specified under the image - if you're the owner of an image and want it removed, please contact us.