One can never go wrong with a Kurti on a bad day. What soul food is to a person on a blah day, Kurti plays the same role when in search of some airy-breezy comfort. Kurtis have evolved quite a bit in the past few years. Be it the collars, necks, lengths or Kurtis Sleeves Designs, you're sure to find something eventful and unique for every occasion. From housewarming poojas to workwear, day out shopping on a hot day to a temple visit or just chilling in comfort, this versatile article of clothing is love in its purest form!
So if you are looking for a kurta but with unique Kurtis sleeves designs then be sure to read this article right till the end.
UNIQUE KURTI SLEEVES DESIGNS:
1) Cape Kurtis Sleeves Designs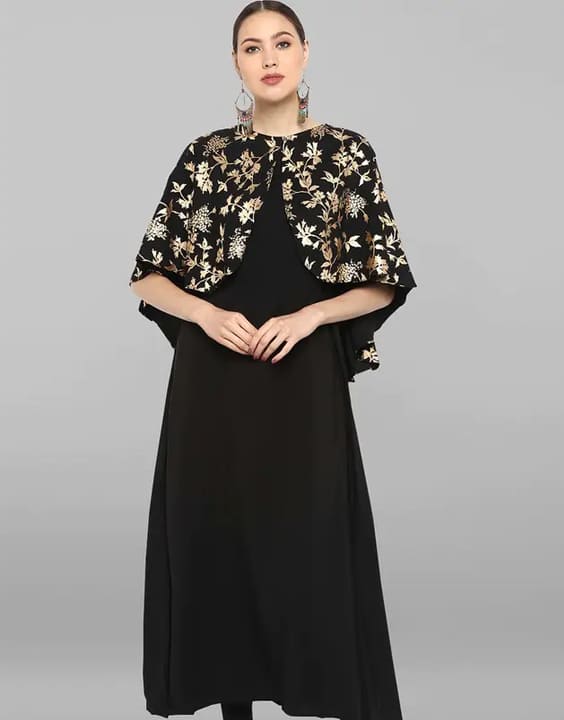 Best suited for fancier occasions, cape sleeves are ideal when you want to uplift your outfit and make it more party-like. If your style is a little bit on the extra side then you should totally add this one to your closet. Available in a multitude of patterns within the cape sleeves design category itself, this one's sure to make you swoon in style while having all eyes watch you in awe. Wear this latest sleeves design like a fashionista and own it like a queen.
2) Umbrella Kurtis Sleeves Designs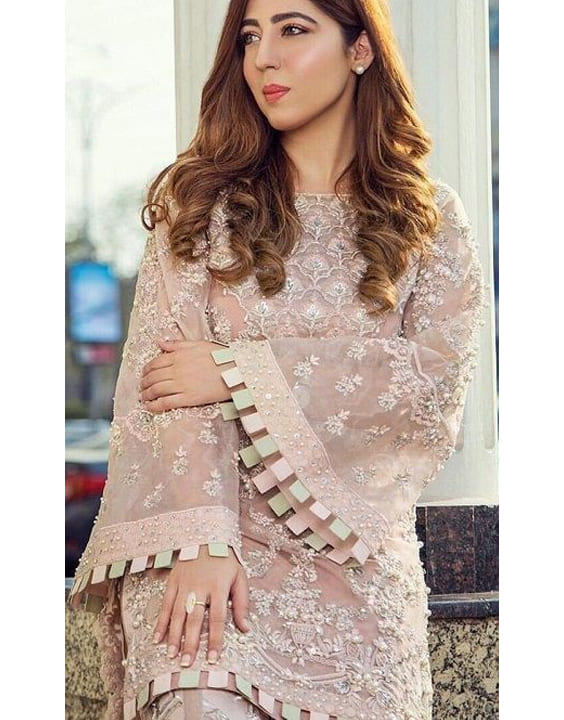 Made popular by Paki designers, this one can give any ordinary kurta a supremely elegant and classy look. Pair an umbrella sleeves design kurti with cropped cargo pants and pump heels to look like a million bucks. To finish off the look, choose one of the most stylish sling bags you own and make your entry with a wow factor wherever you go.
3) Bell Kurtis Sleeves Designs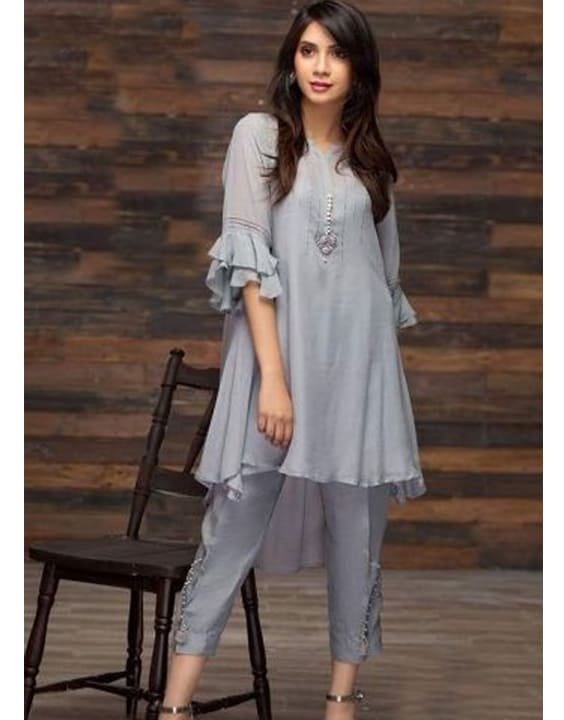 If different types of sleeves design tickle your fancy then bell sleeves are definitely going to entice you. This is one of the latest sleeves designed to enter the market in 2021. Tiered ruffles are a game-changer when it comes to bell sleeves. Imitating the shape of a bell as the end of the sleeve at the wrists or above, this one's made for the fashionista in you. Single layer or multiple layers, choose what fits your style the best. Have a housewarming party coming up followed by a pooja? Well, you know what to wear. Choose an embellished fabric to give a party feel. Pair the outfit with metallic lustrous heels and a fancy clutch to bring the whole look together. 
4) Bishop Kurtis Sleeves Designs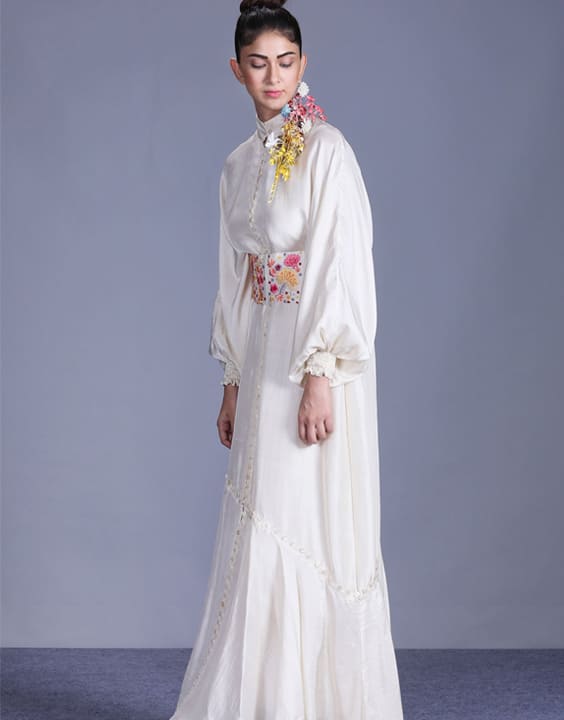 Have a meeting coming up but don't wish to wear tight and uncomfortable western formals to the same? Worry not! Bishop sleeves will come to your rescue as you look the smartest in Indian formals. Bishop sleeves as the name suggests give the attire more for a semi-formal to a formal look. Don't believe us? Look at the reference picture given below and see for yourself. 
5) Slit Kurtis Sleeves Designs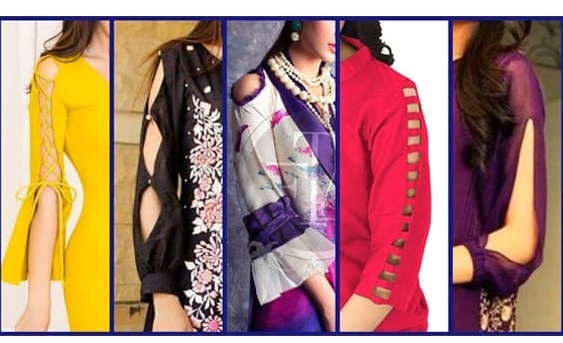 Slit sleeves have become quite the rage in 2022. With embellishments in the form of laces, tassels, pearl chains and more, slit sleeves have managed to add a fresher dimension to the Indian kurti game. Amp up your outfits in style with a wide variety slit sleeves design. Check out the pictures for newer ideas. Recreate your own style with a touch of your own individuality and never look boring ever again. 
6) Cold shoulder Kurtis Sleeves Designs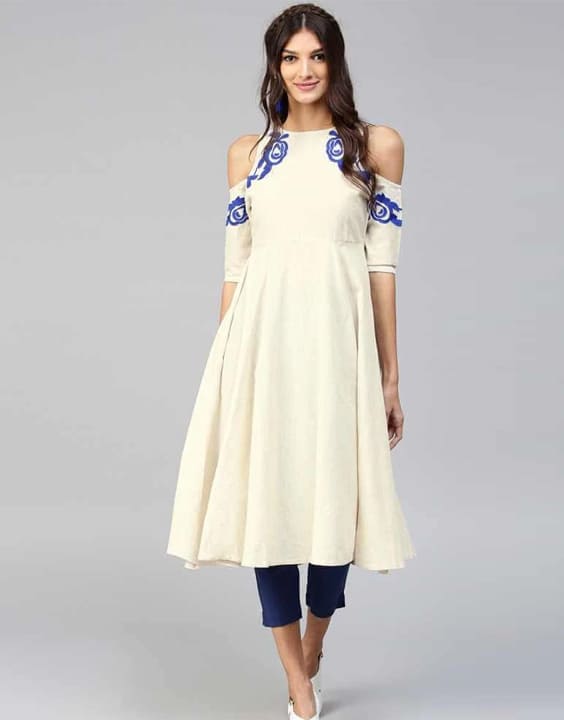 Cold shoulder sleeves have been around for quite some time now and the trend police say that it's not going to go out of style anytime soon. Be it tops, maxi dresses or kurtis, they've made their way into everyone's wardrobe. What are you waiting for? Get yourself one of these ASAP!
7) One Shoulder Kurtis Sleeves Designs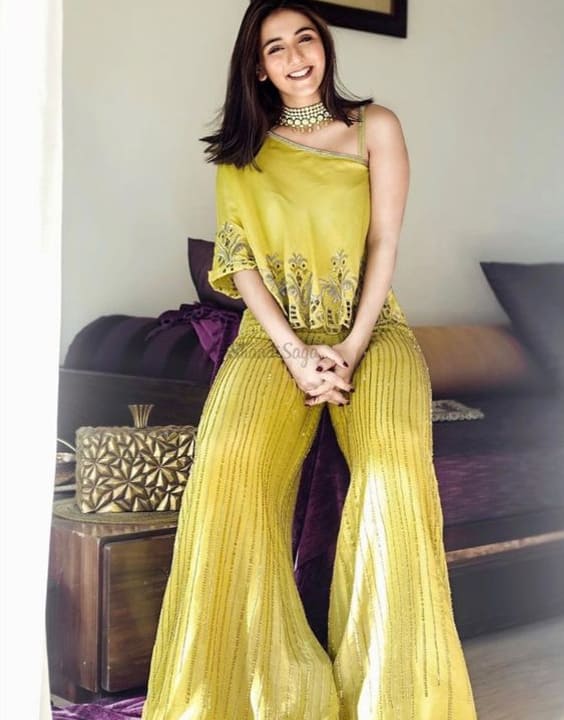 Best friend's sangeet is approaching soon? Don't want to go for a traditional look? Opt for an Indo-western look instead and do it like Masoom Minawala does! Get yourself a short one-shoulder kurta in a vibrant hue and pair it with loose parallel pants. Finish the look with some statement jewellery and accessories with the most stylish footwear and purse you own! Voila, and just like that you're all set.
8) Flap Kurtis Sleeves Designs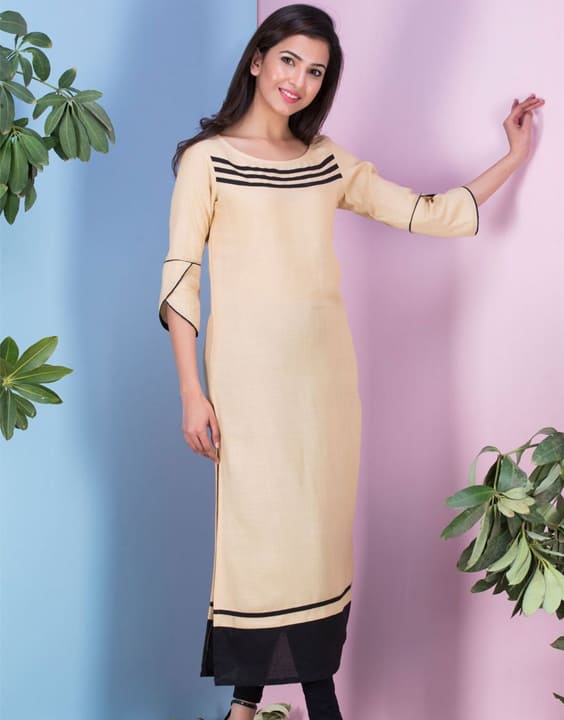 Flap sleeves are easily the most agreeable ones to make an outfit go from blah to waah. Wondering what the flap sleeves design exactly is all about? Check out the pic below and get inspired to try it on yourself. You can thank us later. 
9) Balloon Kurtis Sleeves Designs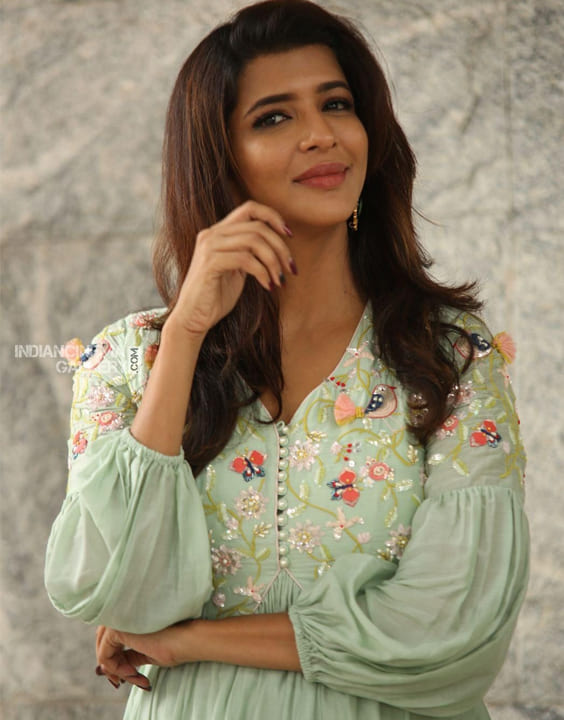 Balloon sleeves design is selling like hotcakes this season. Want a vintage charm with a semi-formal touch to your outfit? Get yourself a couple of balloon sleeves kurtis and look like a total boss babe.
10) Off Shoulder Kurtis Sleeves Designs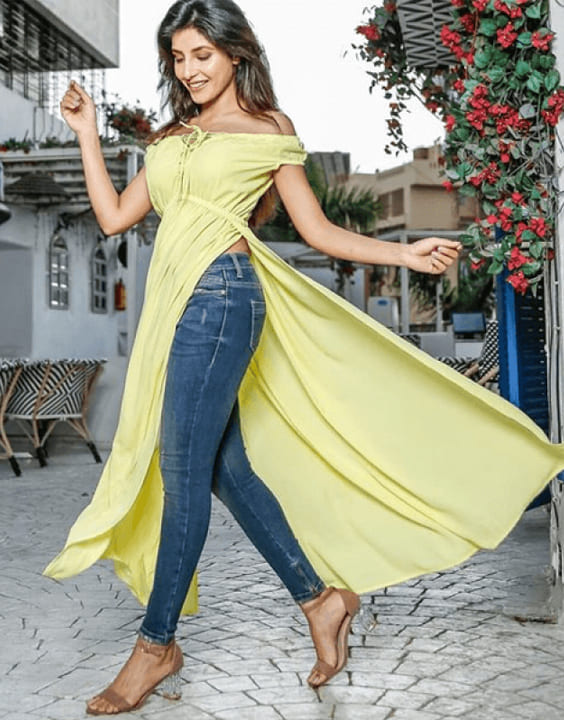 Needless to explain as this style is the most used style off late in tops, kurtas, blouses, dresses and what not. Have a good look at the image for some self-explanatory inspo! Style these kurtis with jeans or cigarette pants and heels for a urban-chic look.
11) Net Sleeves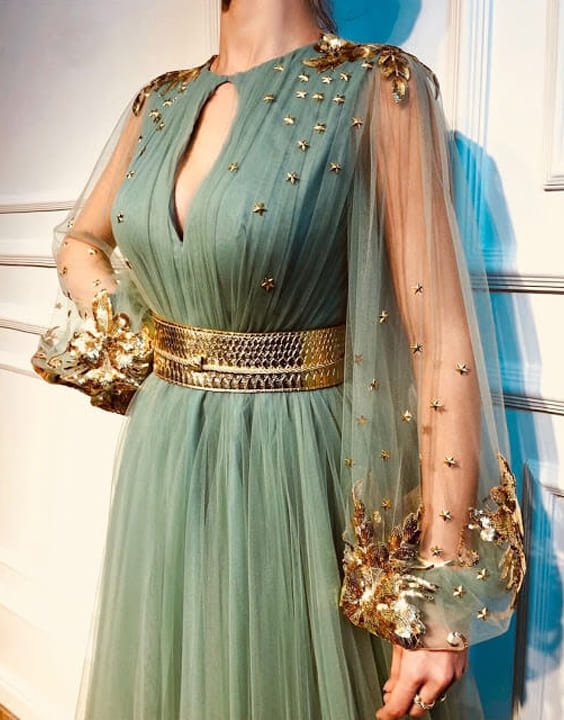 Want to stun everyone at the upcoming Ganesh Mahotsav, get your hands in net sleeves with applique detailing as shown in the picture below. No brainer!
12) Cap Sleeves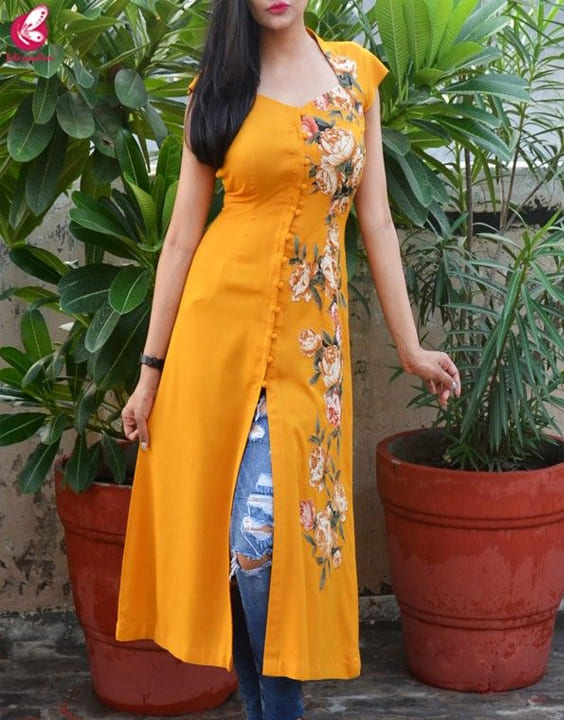 Cap sleeves have been around for donkeys' ears. Get a cap sleeves design kurta in a fancy neck pattern like a boat or an off-shoulder neck, pair the kurti with a churidaar, jeans or palazzo and you'll be all set to slay in style.
13) Flutter Sleeves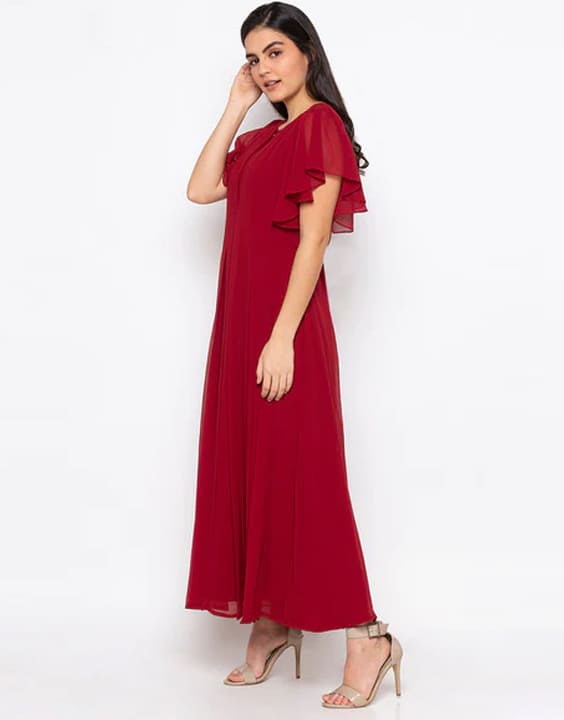 Flutter like a butterfly in this modern sleeves design for kurtis and traditional dresses. Flutter sleeves are the newest addition to the ever-changing ethnic fashion scene. This fiery trend compliments all arm types, thin or thick, broad or sleek, anyone can rock it and how!
14) Half Sleeves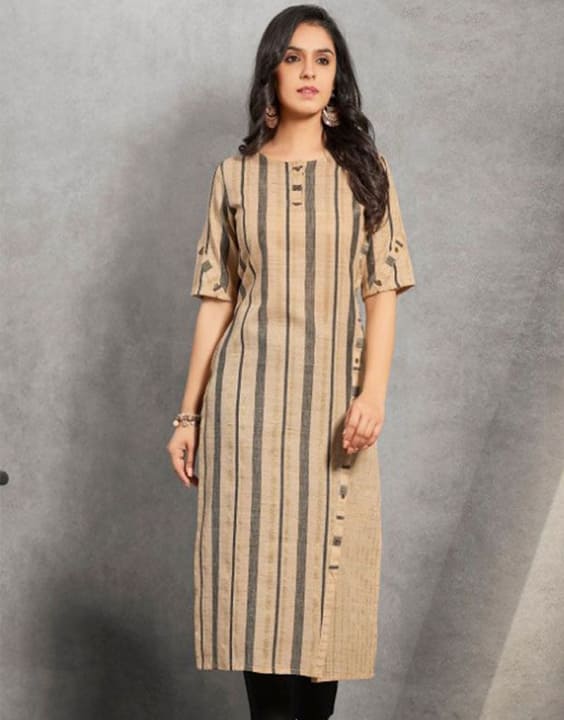 Weddings, parties, poojas, outings, festivals come what may, this is one evergreen sleeve style. What's best is, half sleeves can be styled in so many ways with so many accessories and appliques. Show some skin and hide some with this kind of sleeve. 
15) Full Sleeves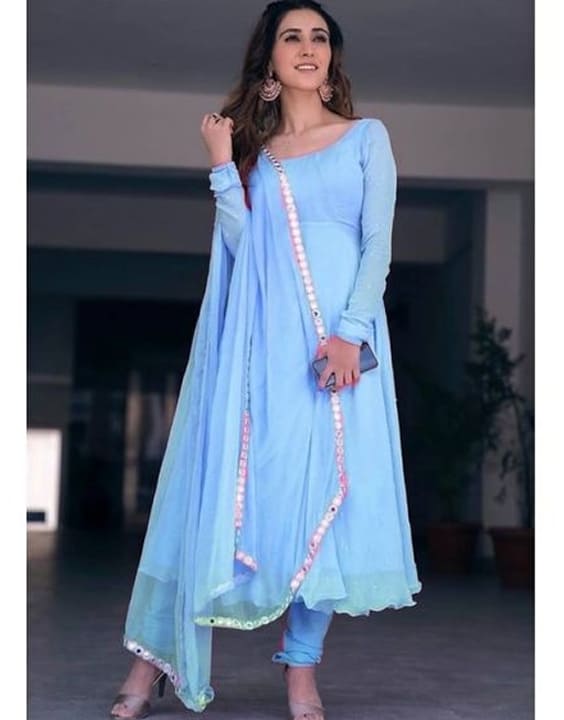 Full sleeves kurtis look the best when made in Anarkali style. Choose a chikankari fabric or a Lucknowi thread work to look super refined and stylish. Be a head-turner this festive season in elegant shades and super-rich fabrics. 
16) 3/4th Sleeves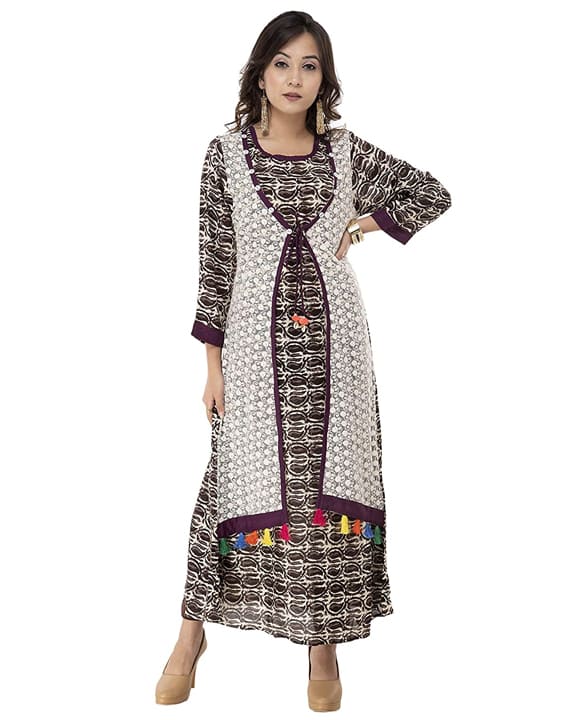 Three-quarter sleeves look the best when paired with shrugs. Available in long and short lengths, shrugs can transform any look by leaps and bounds. For a party look, go for ruffles, tassels, appliques among other things.
17) Embellished Sleeves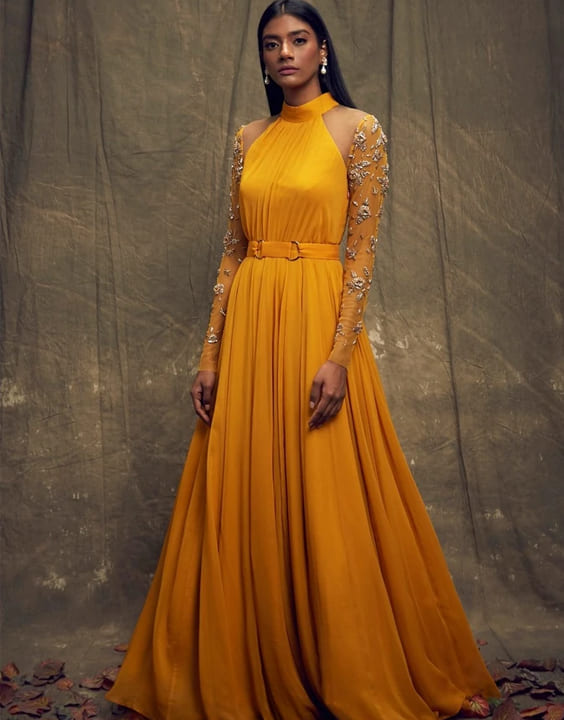 Check out the image below to have your next outfit ready for an upcoming sangeet or cocktail party. Speaking of embellished sleeves, it certainly can't get better than this. Be it sequences, motifs, pearls, beads or a combination of all, embellished sleeves are an absolute treat.
18) Pleated Sleeves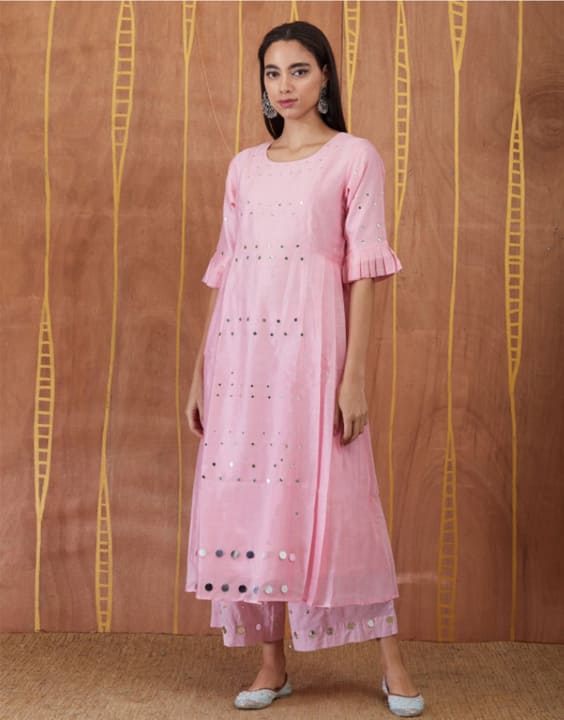 Pleated sleeves have become all the rage this year. Pleats at the hem of kurtis and tops can take the outfit up by several notches. Be it sleeves, necklines, hems or even the edges of bottom Indian wear, pleats are easy fashion accessories. Get your hands on this cute pink dress from Ogaan and look gorgeous as ever!
19) Exaggerated sleeves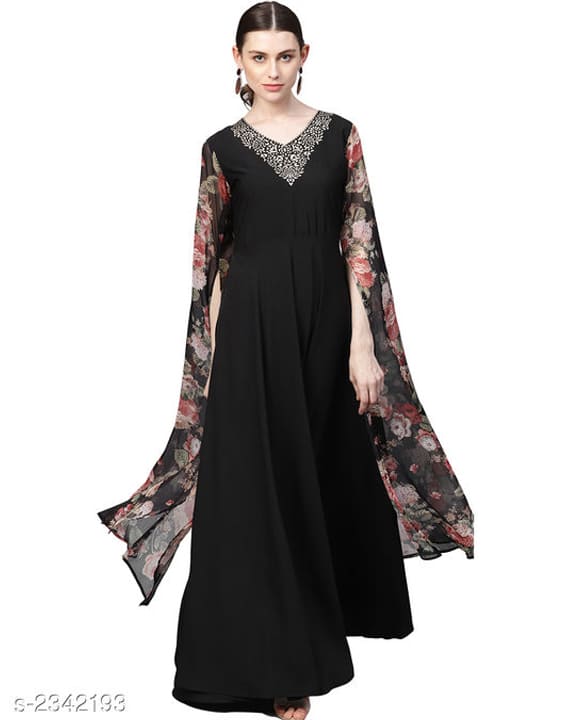 Exaggerated sleeves design has picked up quite the momentum this fashion season. Winter or Summer, this style is bound to keep you snug fashionably. Take hints from Komal Pandey's style files or any Paki style vlogs to get an idea on different style ideas.
20) Sleeveless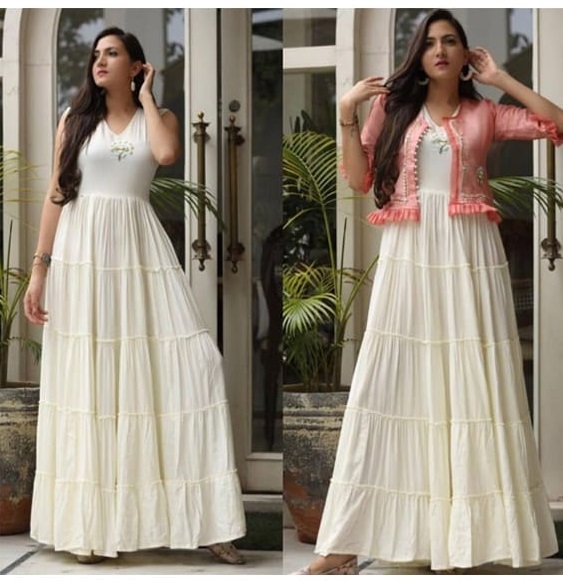 Wear it with a shrug or on its own, sleeveless kurtas add youth and beauty to your ensemble. Take cues from the model in the picture below and get ready to rock the ethnic look with modernism.
Wear it with a shrug or on its own, sleeveless kurtas add youth and beauty to your ensemble. For more shrugs style ideas, take cues from the model in the picture below and get ready to rock the ethnic look with modernism. ​
Now that you have a whole encyclopedia on a variety of sleeves design, styling Indian clothes is going to be a cakewalk. 
For the best-in-class clothes online shopping in India at affordable rates, download Bewakoof's Online Shopping App right this minute and enjoy amazing offers, latest collections, free shipping and a lot more.
Latest Articles-
Image credits: The copyrights of the images used in this post belong to their respective owners. The credits where known are specified under the image - if you're the owner of an image and want it removed, please contact us.