Be it Hollywood, Bollywood, Tollywood or any other industry, since movies have been introduced, women have been a part of it. Bollywood is the second biggest film industry in the world, after Hollywood. With their talent, beauty and brains, many actresses have surpassed their male counterparts and are shining all over the world! This blog will be all about top 10 most beautiful actress in India.
Many actresses of the 21st century are considered as one of the most beautiful women globally – and that's what we'll be talking about today. Beauty is synonymous with Indian women and our actresses are the epitome of grace and gorgeousness.
Today, we'll be shedding some light on the 10 most beautiful actress in India and indulging in some details of their personal and professional lives. You know, to be honest, it is a nightmare to select just 10 out of all the divas who have made their mark in this industry, but we've gone ahead and gave it our best shot! From Alia to Shraddha to Katrina… Who do you think has made the cut? Who is the most beautiful actress in India according to you? Let's begin!
Top 10 most beautiful actress in India-
10. Ananya Pandey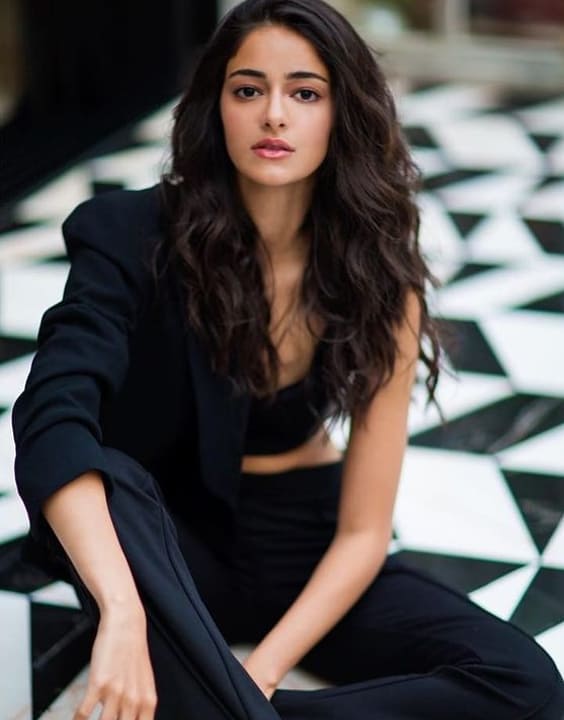 One of the most recent actresses who has been raising the bar high with her brand deals and marketing is Ananya Pandey. Daughter of Chunky Pandey, Ananya entered the world of Bollywood with the movie, Student of the Year 2. She starred alongside Tara Sutaria and Tiger Shroff and the rest is history. 
Having worked with stars like Bhumi Pednekar and Kartik Aaryan, this 22-year-old diva is taking the industry by storm! Not many people are aware that Ananya has actually been mentored by Salman Khan.
But if you've seen the Netflix show 'Bollywood Wives', you would know that Ananya was chosen as one of the teenagers to debut at the elite Parisian 'Le Bal' Gala. This gala has elite families from all over the world to introduce their daughters, aged 16-25 years, into the society. It's a tradition of sorts that the royal, aristocrats and business tycoons follow. Her cute features and fashion sense has made her a popular choice among the youth.
9) Kriti Sanon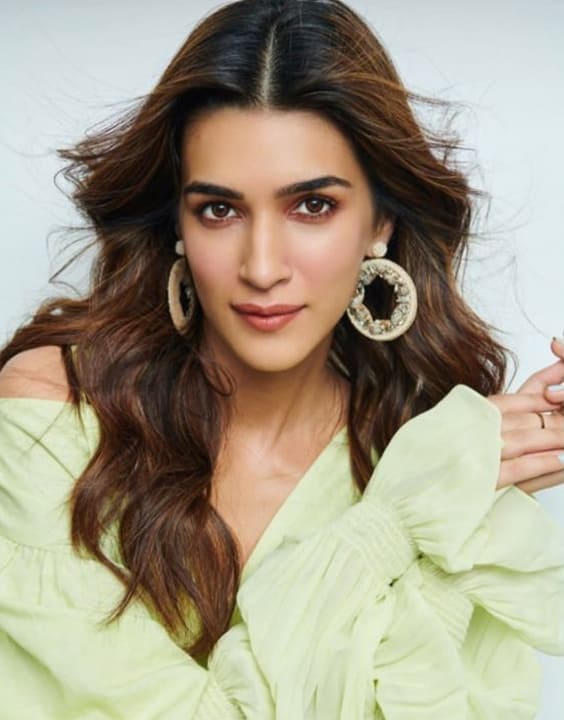 Again, an actress that debuted alongside the handsome hunk, Tiger Shroff, Kriti is undoubtedly, one of the most beautiful actress in India. It is a widely-known fact that Kriti was an engineer before she completely turned towards acting. But did you know that even before she got her first break in Bollywood, she did TV commercials, where she actually realized her love and passion for being on camera?
If you're a die-hard fan of Kriti and her fashion sense, you could own some of the most beautiful dresses from her clothing line called 'Ms. Taken'! And don't think she's done. Kriti's favorite thing to do when she's free is write! Known as someone with the perfect blend of cuteness and beauty, Kriti is an inspiration to modern women who hold back and let go of their dreams.
8) Shraddha Kapoor
This Aashiqui girl is no stranger to doing outstanding roles. She's come a long way from being the debutant in Teen Patti and doing films like Stree, Ek Villain, Baaghi 3, and others. Don't let her girl-next-door features fool you. She's a tremendously talented star who deserves the spotlight. Shraddha Kapoor was last seen in the movie Saaho opposite south's superstar, Prabhas.
Daughter of veteran actor, Shakti Kapoor, Shraddha is a half-Punjabi and half-Maharashtrian with her father being Punjabi and mother being a Maharashtrian. If you're a tea lover, you and Shraddha definitely have something in common! And where food is concerned, she is quite fond of Japanese cuisine. 
Being an excellent student during her academic years, it's safe to say, Shraddha is another beauty with brains in Bollywood. And not just that, she is also known to be able to speak fluently in various accents, including Russian and British.
7) Anushka Sharma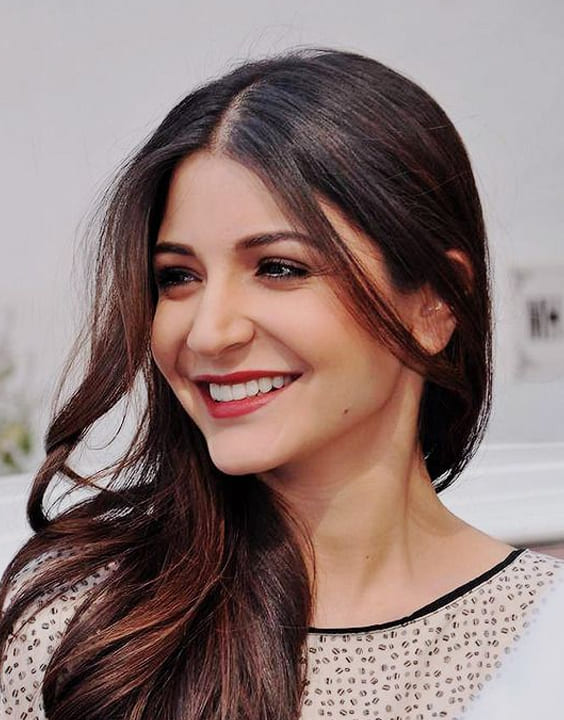 An army kid, an entrepreneur, an amazing actress and a beautiful human, Anushka Sharma, is most definitely one of the most beautiful actress in India. She is one of the most popular and highest-paid actors in India. She stepped into Bollywood with her thin eyebrows, radiant skin and her trademark smile. Over the years, she has transformed herself and is now one of the prettiest Indian actresses we know of!
A little over a decade in the industry, Anushka made her debut opposite Shah Rukh Khan in Rab Ne Bana Di Jodi. And by 2015, she made a landmark in her career as she turned a producer with NH10. With the perfect combination of skin tone and doll eyes, Anushka turned all glam in 2014 when she cut her hair short. An instant freshness to our eyes and her look, this makeover inspired her to try more styles and trends on herself which were complimenting her to the core. From soft curls to top knots, from boss lady buns to slicked-back hair, she's done it all!
6) Sara Ali Khan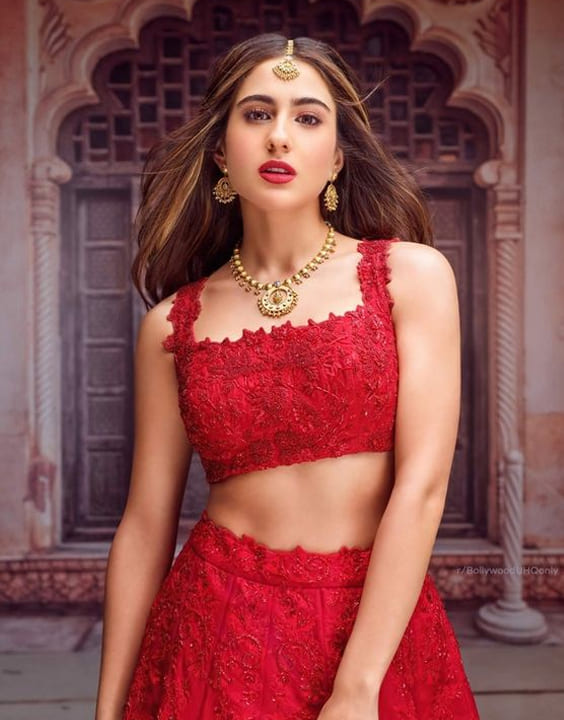 Even though Sara made her debut in 2018, she has become a household name in a very short period of time. Taking her acting skills from her parents and grandmother, Sara has been acting since her school days. Always playing the lead, she was the best in rattling off monologues without a fumble or mistake in her younger days. She's not only an active artist but also a naughty one. Did you know, she was going to be expelled from school for causing mischief?
If you're looking for an answer to her glowing skin, you must know that Sara is a big fan of home remedies. She believes in using some leftover fruit from breakfast or malai and honey to give her face the radiating glow. She loves Ghar Ke Nuske and maybe it's time you do too! It's no surprise that Sara is a loved celebrity of today's time and she definitely makes to our list of the most beautiful actress in India.
5) Kiara Advani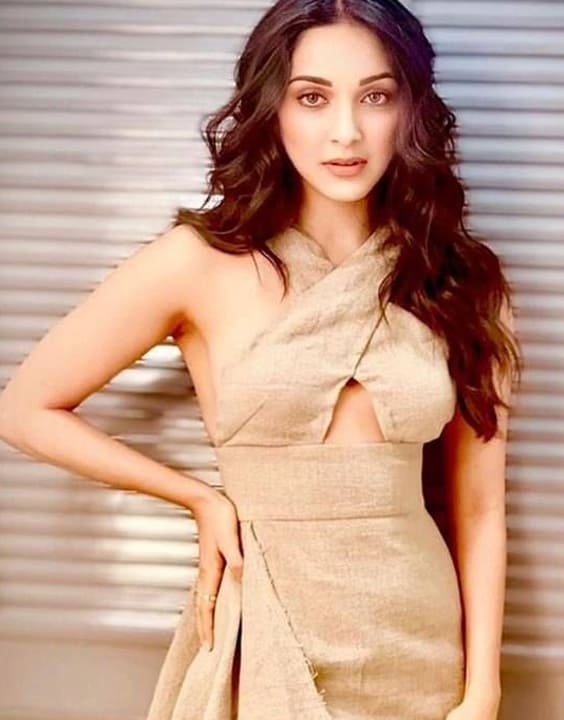 Kabir Singh, Shershah, Good Newwzz and others, Kiara Advani has always been synonymous to beauty and grace. No surprise with her being one of the most beautiful actress in India. Did you know, her debut movie was Fugly in 2014? From 2014 to 2021, Kiara has come a long way and there's no denying that! She's always been in news for her cute face and inspiring fashion. The innocence and sophistication Kiara brings to the screen are unmatched.
If you were living under a rock, let us tell you that Kiara's real name is Alia! Yes, Alia Advani. But before she stepped into Bollywood, our Bhai, Salman Khan, suggested that she change her name to avoid confusion with Alia Bhatt. And she chose 'Kiara' as her name because she loved this name from the movie Anjaana Anjaani starring Priyanka Chopra. Apart from acting, Kiara loves teaching young kids. So, before venturing into the glamour world, she used to teach at her Mother's school.
4) Alia Bhatt
Does this diva even need an introduction? From Student of the Year to Gangubai Kathiawadi, Alia Bhatt has been winning hearts. She may look like the girl-next-door you would want to take care of and pamper but she's actually the girl who can take over the world! Long before she was a household name, Alia was a chubby girl. Over the years, she's worked hard on her looks and body to get into the industry and achieve what she has now.
This superstar is currently dating the reel world's rockstar, Ranbir Kapoor. Their next movie together is Ayan Mukherjee's 'Brahmāstra'. And not just on-screen, you can expect these two to make regular appearances together as they are set to tie the know soon as well! Their fans have been going gaga over their love story and we honestly can't wait to watch one of the most beautiful actress in India tie the know with the heartthrob of the country!
3) Katrina Kaif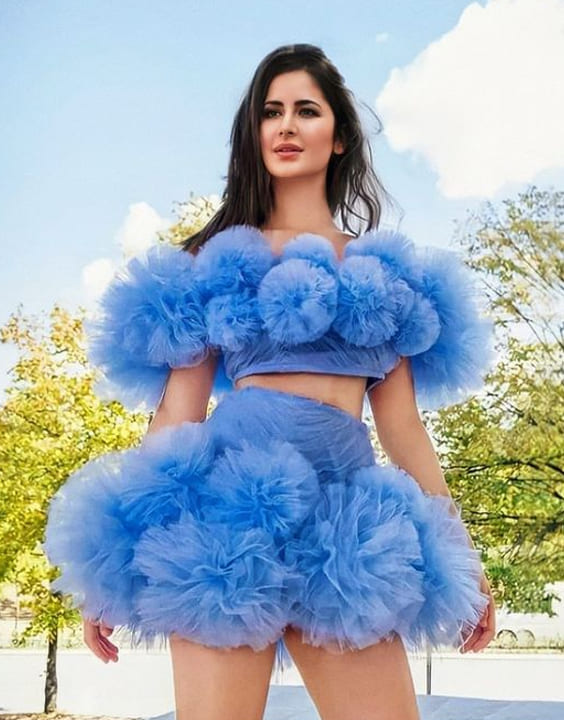 Bollywood's Barbie Doll, Katrina Kaif has never failed to mesmerize the audience with her looks. She's an Indian actress pretty and talented. From her acting to her dance, she has millions of fans all over the world. It's not an understatement to say that she grabbed the throne when she entered the industry and has never let it go. She defied the industry norms and her presence in films encouraged other young actresses to become key figures and not just eye candies in male-dominated films.
Katrina, one of the top 10 beautiful actress in India, does not like to publicize it but contributes to society regularly. She's someone who believes in humanitarian work and contributes a major part of her earnings to help underprivileged girls get the education they need. She's been modelling since she was just 14 years old and her first gig was for a jewellery brand. Apart from acting, Katrina is an avid chess player. Maybe that's why we're all 'check mate-d' at her looks!
2) Priyanka Chopra
The next in the list of the most beautiful actress in India is Miss World 2000. Priyanka Chopra has come a long way since coming into the limelight. From being just a pretty face to empowering girls and motivating women, worldwide, Priyanka Chopra is an idol we must look up to. Over the years, Priyanka's style, makeup and personality has transformed and helped her talent reach the western world. Now married to Nick Jonas, Priyanka Chopra Jonas can sing, dance, act and what not!
She works hard, not just for herself, but for others as well. Priyanka is known to introduce and give new talent a chance in her own production house, Purple Pebble Pictures. Located in Mumbai, she gives special attention to regional films and has produced several pathbreaking, including The White Tiger. She's created history when she became the first Indian girl to feature on 'Guess'. Not just an actor-entrepreneur, Priyanka is also a philanthropist. She's a UN Goodwill Ambassador and has founded The Priyanka Chopra Foundation for Health and Education.
1) Deepika Padukone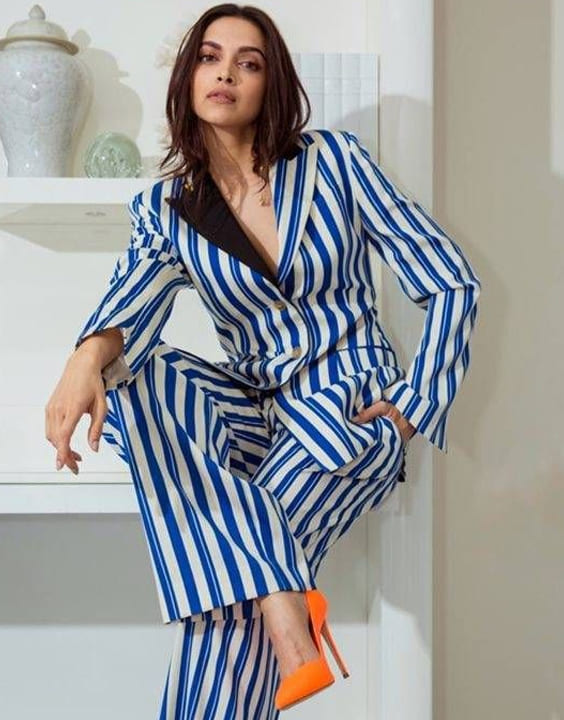 A debutant opposite Shah Rukh Khan, the daughter of a well-known badminton player, Prakash Padukone and an international star, Deepika Padukone is a treat to the eyes. She deserves to be in the most beautiful actress in India list and is rightly here! Before she became a part of Bollywood, Deepika was a model and has walked the ramp multiple times. But the highlight would be that she was a Kingfisher Calendar girl and even won the Kingfisher Model of the Year in 2005. Her most famous ad is the toothpaste ad for Close-up. 
Deepika made her debut opposite King Khan, but did you know that she was actually the first choice to star opposite Ranbir Kapoor and debut along with him in Saawariya? She made her mark in Hollywood when she starred opposite Vin Diesel in the movie xXx: Return of Xander Cage and has been at the top of her game ever since. She'll soon be accompanying her husband Ranveer in the movie 83 that is based on the time and events that led to the Indian cricket team's victory of the 1983 World Cup.
We're seeing new faces entering the world of Bollywood quite regularly but as of 2021, these are the most gorgeous faces we have in the industry. And to sum it up, the most beautiful actress in India are currently ruling the charts and winning our hearts!
Popular Bollywood Articles: 
Image credits: The copyrights of the images used in this post belong to their respective owners. The credits where known are specified under the image - if you're the owner of an image and want it removed, please contact us.