It's all in the stars; love, life, career – and also how you show up for each of these. You might not believe in Zodiacs – but we're not here for astrology. We're only here to tell you how dressing up to match your traits can prove to be super beneficial, and also help you identify your unique style. Let's take a look at everything that the stars have aligned for you.
Zodiac Fashion For Aries
If there's a sign that is always ready to take over the world, it's yours! Bold in every way, and ambitious about everything you do, you have a penchant for being number 1, always. It's your determination and stellar leadership skills that set you apart from the lot, and you exude power the minute you walk into the room! So yes, your genre is power-dressing.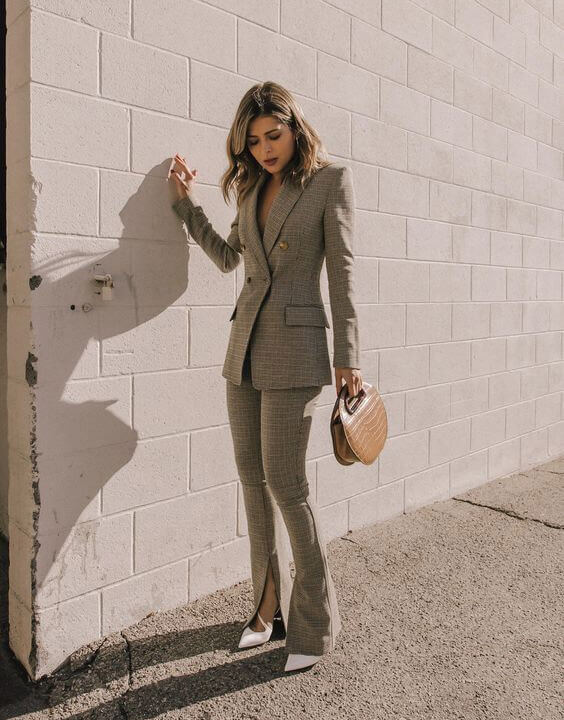 Here's how to ace your style too!
Let that well-fitted blazer or jacket for women show 'em that you're in it to win it in the boardroom. Pair with dress pants.
A great power suit will talk way before you do, and that's what is going to take you to that ultimate #BossLady level. Complete the look with pointed-toe heels.
Your closet demands a crisp white shirt that means business. You might also consider taking the androgynous route for this one!
Best Clothing For Taurus
Stubborn to some and practical to others, as a Taurean, finding balance is everything to you! Yes, you love materialistic pleasures but you're not one to sit and watch as someone else introduces you to them. You're resilient and picky, fussy but also 'chill'. Comfort and luxury are your best friends, and so are trends.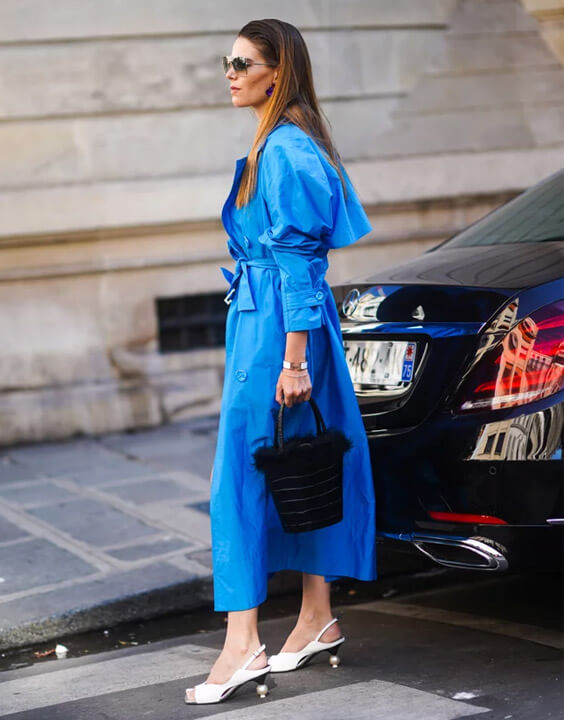 Here are some luxurious yet functional outfit ideas for you!
Say yes to the dress – with pockets. You could use them to walk in with a confident stride, or just to make room for your phone (as we reckon you don't like a lot of hassle.)
White sneakers (not the chunky kind) are sure to win you over! We know you wouldn't be caught dead in a baggy outfit, so pair them with a blazer and sharp trousers.
Statement bags were definitely made keeping you in mind. Flaunt your arm candy with your favourite dresses for women and kitten heels.
Zodiac Signs Outfits For Gemini
With you, every day is a new day, literally and figuratively. You're kind, jolly, and extremely approachable. You love trends and you love following them, but you also make sure you make them your OWN. You're a fashion risk-taker, and non-OTT street-style may be just what you need to level-up, stylishly.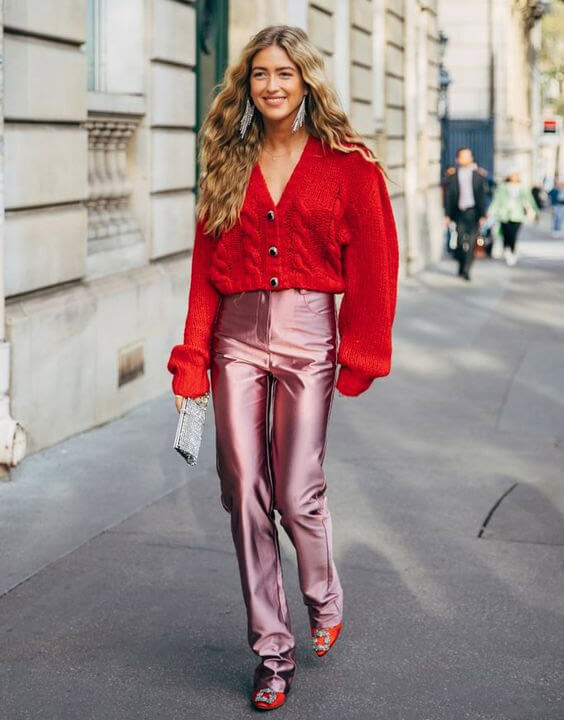 Here's how you can bring your A-game!
Metallic pants, cause why not? Make sure whatever you pair with these is a matte tone – stay away from too much shine. It's your lovely smile that'll win people over.
Be artful with impeccable color-blocking. Balance it out with a neutral shade like black.
A bright floral dress will do you a LOT of good! With all that sunshine coming your way, you're going to need a pair of sunnies when heading out.
Best Clothing For Cancer
You're a homebody! Your warm and welcoming vibe is what leads to lasting relationships. You're not just the bearer of MANY positive qualities, but you're also blessed in the looks department. You owe it to yourself to give in to clothing that is as happy as you are in life. Think playful pieces that don't overdo it, but are just the right amount of jovial.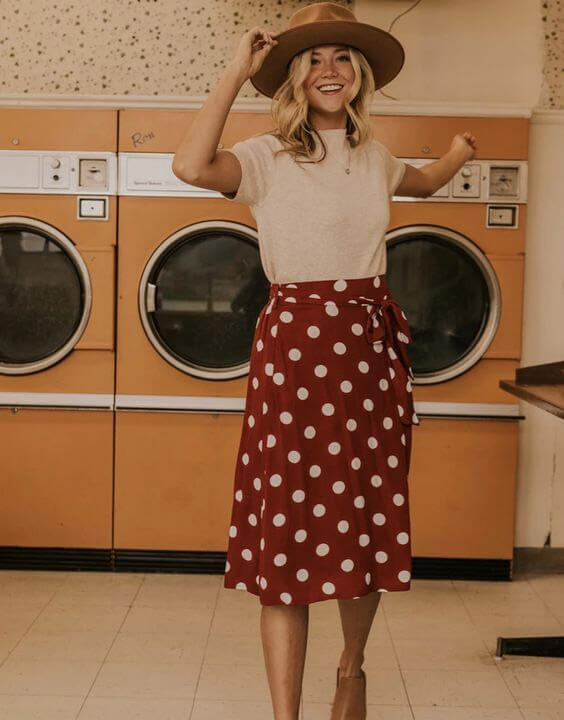 Here's what you should be investing in!
Your closet NEEDS a frilled skirt – take our word on this. A basic tee tucked into it will be an absolute visual treat.
Another thing you need? Polka Dots! They're playful, fun, oh-so-retro and can be flaunted on a skirt, top, pants – whatever you want. Add a hat to the mix to take it up a notch!
Tiered maxi dresses for women will be extremely flattering for you, so go ahead and get one of them for yourself if you haven't yet.
Zodiac Fashion For Leo
If you're a Leo, you know that you live life king-sized! There is no adventure you turn down, no path you don't take. Your zest may not be contagious, but it is definitely admirable. You don't mind being the centre of attention, and don't have to try hard to get noticed! Your experimental style is what your friends love about you, and you're always up for a challenge when it comes to fashion.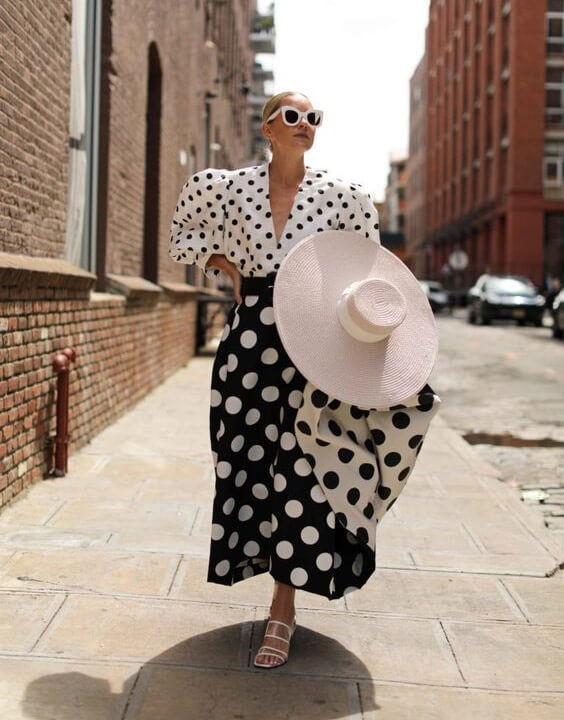 Here's how you can outdo yourself.
Get an accessory that catches everyone's eye instantly. You can dial it down with the rest of your outfit so that your chosen piece stands out even more.
Wear a print-on-print outfit, and own it by adding accessories of your choice, preferably ones that are just as trendsetting like oversized sunnies and a colourful arm candy.
For a beach #OOTDs, don't forget to add an oversized and colour-splashed hat to your bikini look.
Zodiac Signs Outfits For Virgo
You're blessed with an attitude that is ever-noticed but never overdone. You're the source of wisdom for the squad, whether it's life advice or style advice. How do you stay so put-together even when your world isn't a happy place? Well, we'll never know. But what we do know is that your ladylike style and love for classics is what we adore immensely.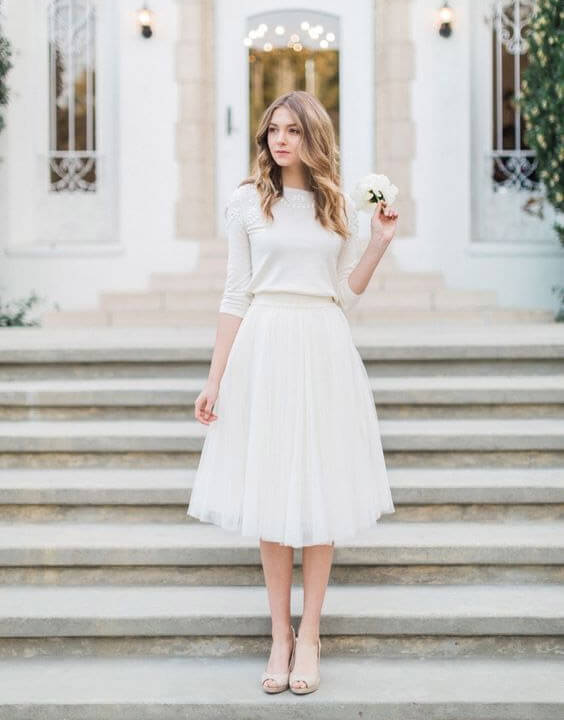 Here's what we think your next outfits should look like!
White-on-white is something you can pull off perfectly! Don a midi skirt, a plain sweater, and a pair of heels, along with a headband to complete the outfit.
Let a graceful midi dress be your most stylish companion, and own it like it was meant just for you. Choose nude shades to accessories.
Invest in a scarf that goes with pretty much everything! Flaunt it with a silk shirt and dress pants for work.
Zodiac Signs Clothes For Libra
The flirtiest among the signs, your tastefulness comes naturally to you. You know how to find balance, and your selfless nature is admirable to many. You're protective of your relationships but never possessive. That's why you hoard timeless pieces – you love things that last.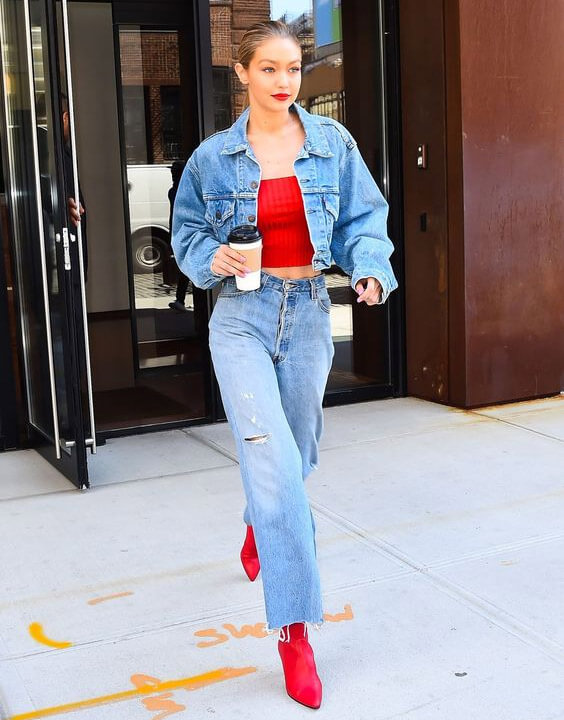 Here's how you can style yourself like a pro!
It doesn't get more classic than a denim on a denim look! Pair it with a 90s inspired crop top, a sleek updo and a pair of hoops – what you'll have in the end is a gram-worthy #OOTD.
If you think that your wardrobe can be complete without red heels, think again. Wear them with confidence by pairing a bodycon dress with them and a bold lipstick.
Go all-black with a blazer, a tee, and mules. You can sport this for work or play, it's all up to you!
Zodiac Signs Outfits For Scorpio
Scorpions, it's your time of the year! Allow people to look past your made-up cold demeanor and let someone in. Let them see the wonderful person that you are behind all of that strength and burden that you carry. Since your style is more restrained than free-flowing, what you need are polished looks and a trademark element that people can know you by. Allow us to put in our 2 cents.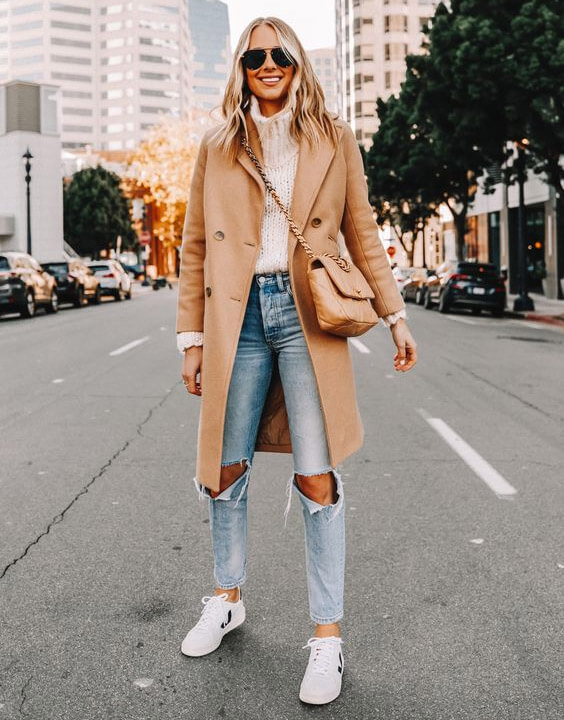 Here's what we think your wardrobe needs!
A luxurious coat! Yes, it's bound to take you places and make everyone take notice. Pair it with a high-neck sweater somedays and turtleneck top on the others – whatever floats your boat. Just make sure to always don trousers that are sharp and sassy.
The right bag! Nothing says 'here to stay' like a great bag, and nothing stirs up a conversation faster either. Carry it to work with a pantsuit to ensure you stay in the good books of your boss.
The perfect sunglasses! No, not to subtly throw shade but also to seem polished, always. They are sure to add the perfect finishing touch to any look.
Best Clothing For Sagittarius
Sagittarians, when you crack a joke, there is not a soul that doesn't laugh heartily! We love how hilarious y'all are, and at the same time, extremely compassionate towards everyone and everything. Empathy is your strongest trait, so don't ever let it fade away. Since you love the outdoors and are so full of life (even on the bad days) we thought that your wardrobe needed a little more colour, since you keep adding it to everyone's lives anyway.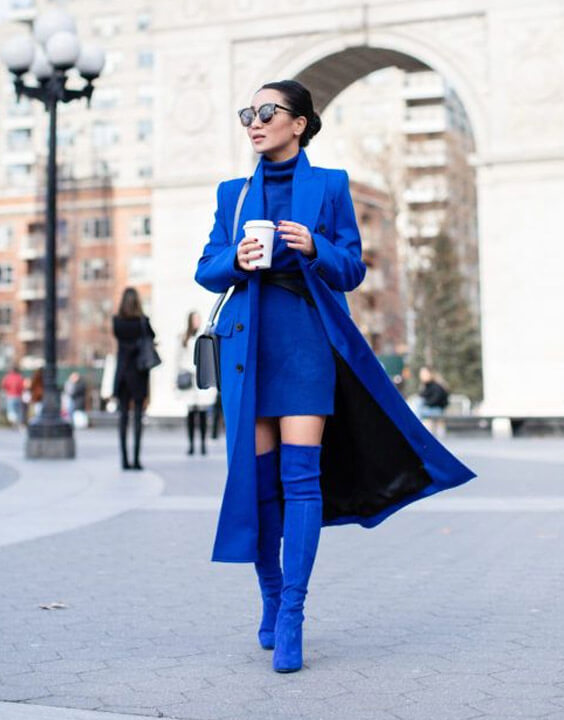 Here are some palette and styling ideas, just for you!
You just knew that we were going to say 'colourblock', didn't you? Well, now that you've guessed it, why not start with a beautiful purple and bright yellow hue?
Go for a monochromatic look with your dress, knee-high boots, coat and bag all in the same colour! We're always rooting for bright blues.
Feeling cute, or want to? Go for candy coloured, sunshine ready dresses for women! Pair it with strappy flats and leave your hair open.
Zodiac Fashion For Capricorn
For some, you might be a handful but for the real ones, you'll be a roller coaster they'll never want to get off of! Balance is everything to you, and you get a little concerned with how others view you. In the fashion department, you're all about sophistication – with a twist.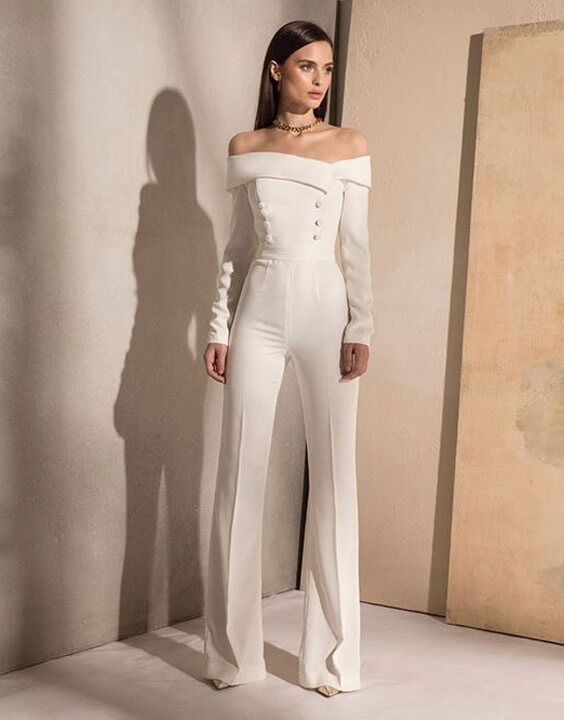 Here's what we think would make for the greatest wardrobe additions for you!
Since peplum tops are equal parts playful and polished, you can't go without at least one in your closet. They're easily paired with skinny jeans and a statement tote.
Once you've been introduced to block heels (that aren't chunky), you'll never go back to the regular ones. Style them with a blouse and ankle cut pants for brunch.
Invest in an off-shoulder jumpsuit that is every bit sleek, pair it with a well-crafted choker for the dressier or formal events!
Zodiac Signs Clothes For Aquarius
Your free-spiritedness and rebellious way of life is what a lot of people want, but not a lot of people have. You don't mind experimenting, and you're well aware of the fact that you always stand out in a crowd! We think, stick to boho-chic for your wardrobe.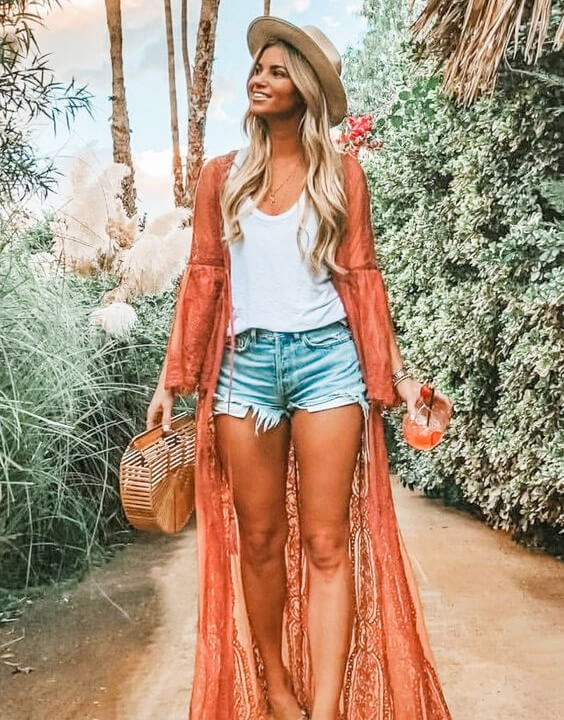 Here's how you can up your fashion game.
Find a bohemian maxi dress – with a slit! Then, pair it with booties and accessorise with oxidized jewellery.
When headed for a holiday, give a long lace throw a go! Underneath, wear shorts and a tee like you usually would, and finish with a hat.
Get your hands on a printed boho playsuit and up the ante with a denim jacket for women. We also think that a black hat will be stunning here!
Zodiac Signs Outfits For Pisces
Subtly sexy – that's your superpower! You're extremely charming, and a definite people-magnet, but you never overdo it. You know the effect you have on that boy who can't stop asking you out or that girl from work who knows that being your friend is a breath of fresh air in the middle of a long day. Sensual pieces that aren't revealing but exude confidence instead are what you should aim for.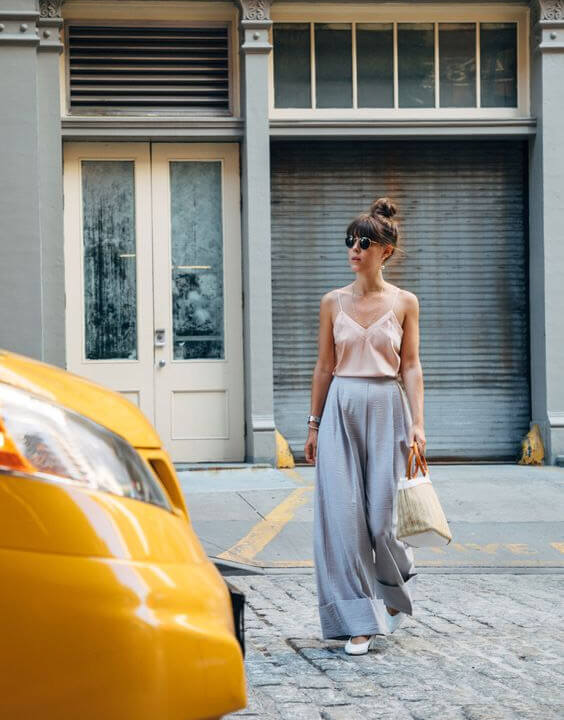 Here are some ideas on how you can dress up and show up!
A cami top NOT for date nights? Affirmative! For the daytime, pair it with flared trousers.
Coming to date night style, what's better than a sensuous slip dress! Tie your hair up in a sleek bun and finish with a polished pair of heels.
If you come across a wrap dress that hugs all your curves, go ahead and add it to your cart. You can wear it for daytime events or nightclub plans too.
Now that we've pointed you in the right direction, we can't wait to see how you plan your wardrobe and align it with your zodiac. Switch it up however you please or stick to our plan – you can't go wrong with either.
You can even look for quirky printed t-shirts with your zodiac sign on it, check out our customized T-shirt collection, send us your design and we'll print it for you. Click on the below image and get your own personalized T-shirt.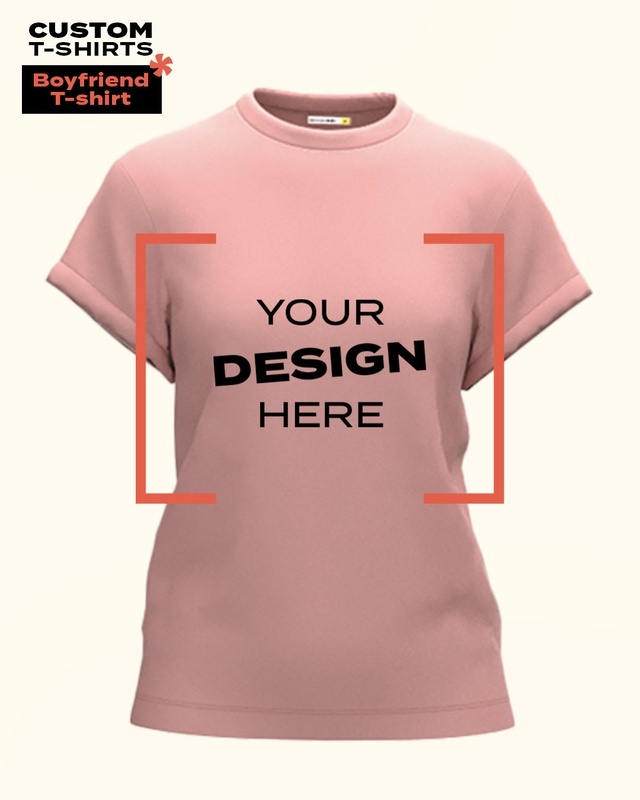 Image credits: The copyrights of the images used in this post belong to their respective owners. The credits where known are specified under the image - if you're the owner of an image and want it removed, please contact us.