Casual dressing is the life breath of fashion. The bread and butter of style, however, is the smart-casual segment – elements of which are present in every urbane wardrobe. In the WFH era, this style of dressing has become all-pervasive like never before.
What does smart casual mean, really? Here are a few pointers that come to mind:
A smart casual outfit is as coz and relaxed as a hard-core casual outfit (read: hoodies, t-shirts).
A smart casual outfit retains that comfort and familiarity without compromising on dapper styles and a sleek aesthetic.
Basically, 'Smart-Casual' fashion, is the best of both worlds, and the perfect option for those who love keeping it casual while staying put-together and on-point.
It's smart AND casual – get it?
The right smart casual outfits in your closet will ensure that you can always keep it sleek, stylish and ultra-comfortable with minimal effort. So how does one go about curating a clever 'smart casual' wardrobe?
Here at Bewakoof, we've got the answers for you in the form of key essentials – and if we may add, fashion diaries and reviews in the form of our new YT channel – 'Bewakoof Extra' – which is the antidote to your boredom and a worthy stop on your quest for fashion tips.
Picking the right essentials, separates and colors, is key to having a flawless smart casual style that includes everything from joggers to shirts. On that note, here are some fundamentals and must-haves for your smart-casual style diary:
WARDROBE ESSENTIALS
The Distinctive Thing About Shirts: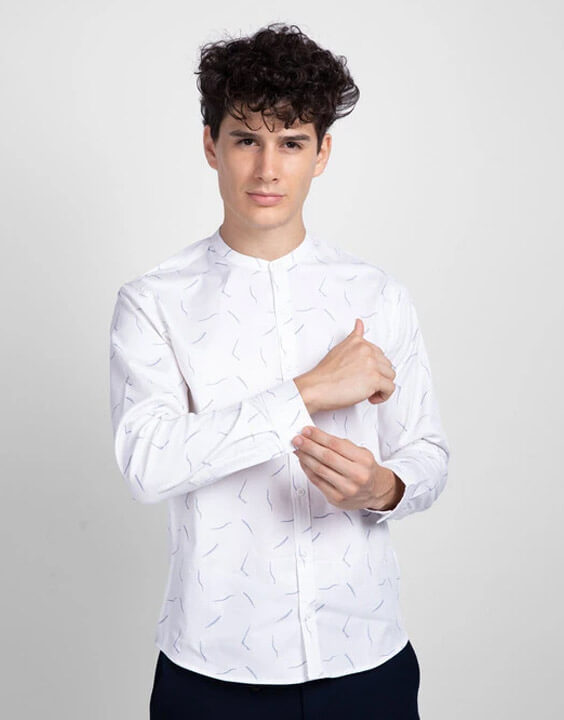 There is no other garment that spells 'smart-casual' the way a classic shirt does. Crisp yet cosy, shirts are the cornerstone of an impeccable smart-casual style. The distinctive appeal and sleek lines of a shirt can be worn by both men & women to elevate their everyday outfits:
Here are some fashion tips for the distinctive shirt:
Wear your shirt with a pair of denims for a seriously chic, yet nonchalantly casual look.
Smart casual men & women's clothing is defined by the comfort-oriented shirt. Care to make things interesting? Experiment with collar variations, such as the 'mandarin collar' for men and the 'peter-pan collar' for women.
Style your shirt with a watch. Nothing, we repeat, nothing – is more dapper in the smart casuals realm than a classic shirt-watch combo.
The Effortlessness Of Full-sleeve T-shirts: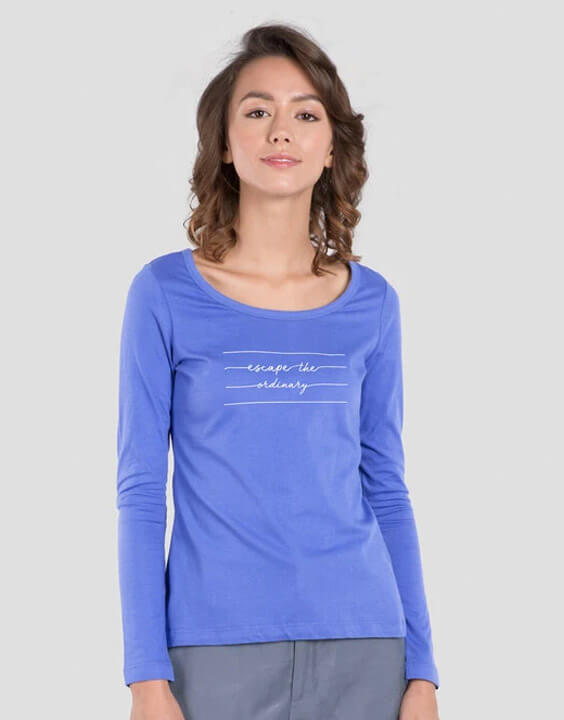 The Bewakoof T-shirt Review is in for the upcoming winter season. The full-sleeved t-shirt is the best choice for those aiming for a flawless smart-casual style. Functionally sleek and adding a quintessential casual feel to your wardrobe, this t-shirt style is the one we deem an absolute winner.
Here are some fashion tips for the effortless full sleeve t-shirt:
Layer, layer, layer. A full sleeved t-shirt is a perfect canvas to pile on your winter wear.
Go for a t-shirt with a one-liner or a quirky design that says something special about you, general pop culture or the things you love. It's a fun time!
Check out our coolest customised tshirt collection and get your own personalised tshirt today, click the below image now.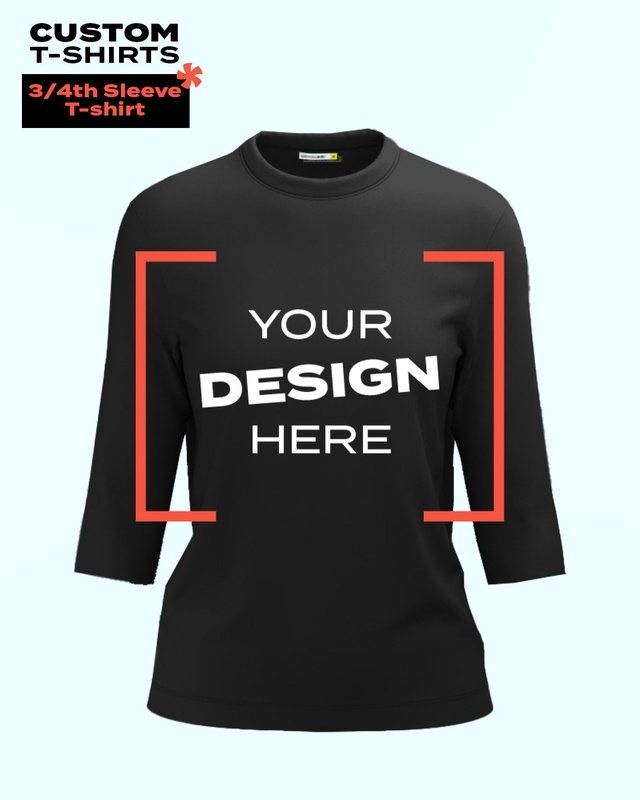 The Jogger's Truth: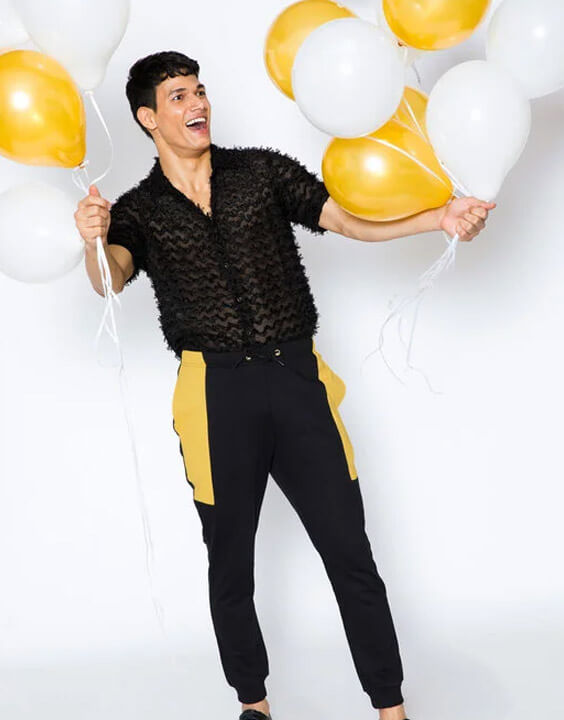 Let's be honest. Even when we were all working in offices full time, we secretly wished we could make joggers a part of our smart-casual style at the workplace. Well, at least in this regard, 2020 has been generous. Don't ever say we didn't help you look for a silver lining!
Here are some fashion tips for fan-favorite joggers:
If you wish to go for a coveted WFH style, pair neutral joggers with your zoom shirt. Yes, that zoom shirt – the one you've been donning over your old t-shirt exclusively for work-related video calls. Trust us – no one will know just how chilled out you feel.
Zoom party? It's the perfect backdrop for a smart casual women or men's look featuring relaxed and nonchalant Fugazee joggers.
The Street-cred Of The Beloved Hoodie: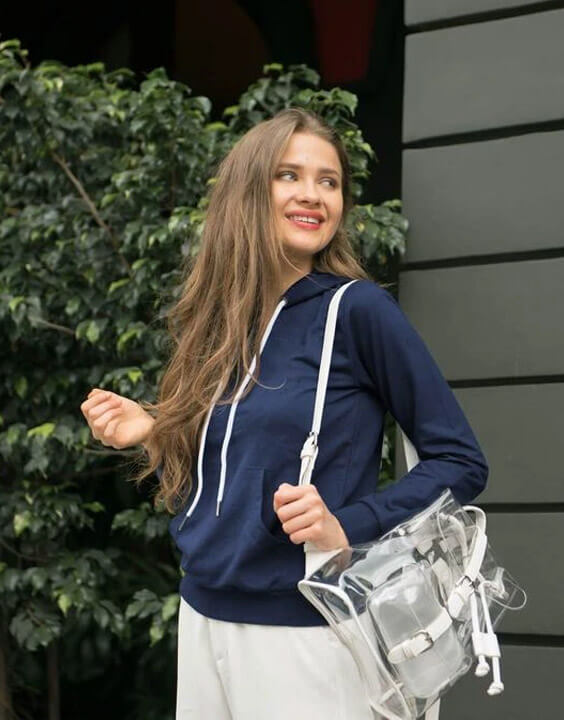 Okay, we're not here to write a love letter to the hoodie – but would you blame us if we did? It doesn't get more street-casual and hard-core when it comes to comfort than a hoodie. This one is an absolute must-have for any wardrobe or style that includes the word 'casual'.
Some fashion tips for the beloved hoodie are:
For men, layer a loose hoodie over a polo shirt and pair this combination with denim pants to give your look ultimate street cred.
Ladies, don your hoodie with a contrasting pair of joggers or biker shorts and team this up with high-top sneakers for that instagrammable 'just went to the grocery store in style' lewk.
The Sweatshirt Cheat Code: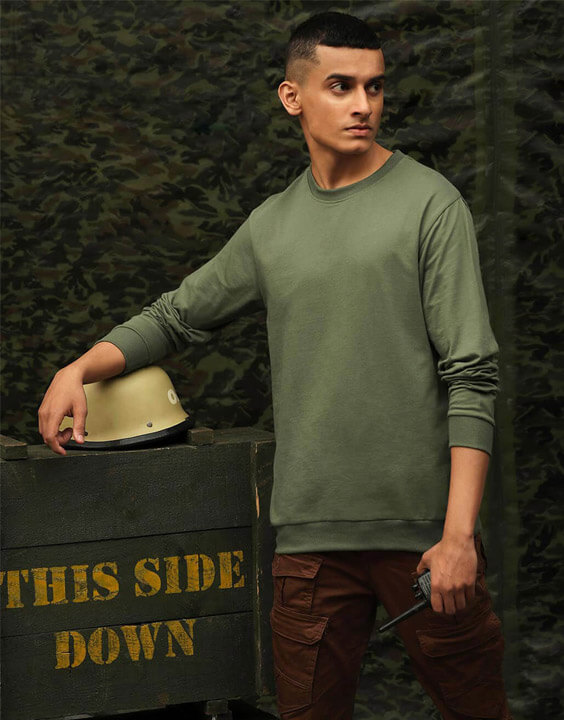 What's second only to a hoodie on the casual wear roster? The Fugazee sweatshirt. This piece of clothing, however, has an added advantage in the smart-casual department because of its sleek form and versatility. Read on to know how you can include this uber-cosy essential in your smart-casual choices.
Here's the sweat-shirt cheat code for smart-casual looks:
It layers great with a shirt. Be it smart casual men or women's style, layering a shirt like a jacket over a sweatshirt is a super cool way to style this garment.
When in doubt, pick a sweatshirt in white, black, or a nude shade and tuck them into a pair of trousers for a workwear hybrid 'smart-casual' look.
A pair of oxfords, or any tie-up formal shoe, with a pair of dark denims and a sweatshirt will have you winter-ready in no time.
Experiment with accessories – men can try a scarf over this look for autumn/winter and women can style this one with a blazer and a beret for a street-wear appeal.
The Undeniable Warmth of a Puffer Jacket: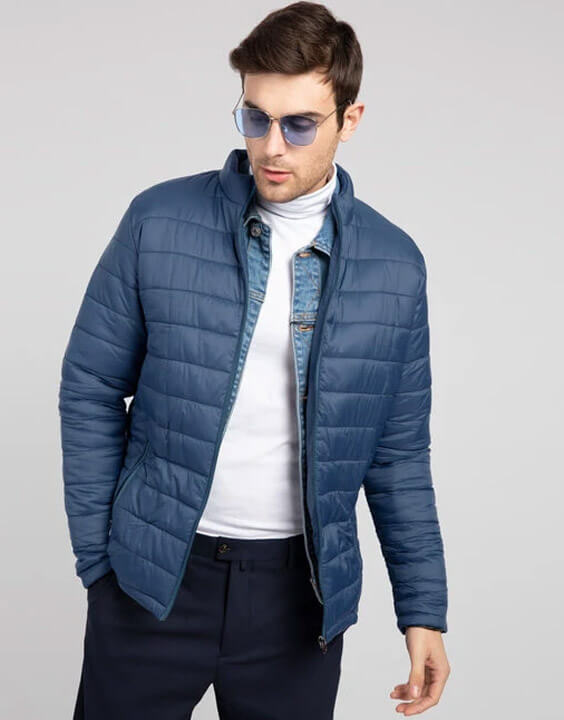 Get puffed-up in a cool puffer jacket to get warm and toasty this winter season. A puffer jacket is super insulated, perfect for long walks in the winter and a smart-casual basic that is sure to give you a unique look.
Here are some fashion tips for a cosy puffer jacket:
A puffer jacket looks great over turtleneck sweatshirts. Feel as bundled up as an Eskimo. You're welcome.
Style your puffer jacket with cargos & a denim jacket underneath. A classic pair of high-top boots will make this look smart-casual, but high fashion.
The Notable Denim Conundrum: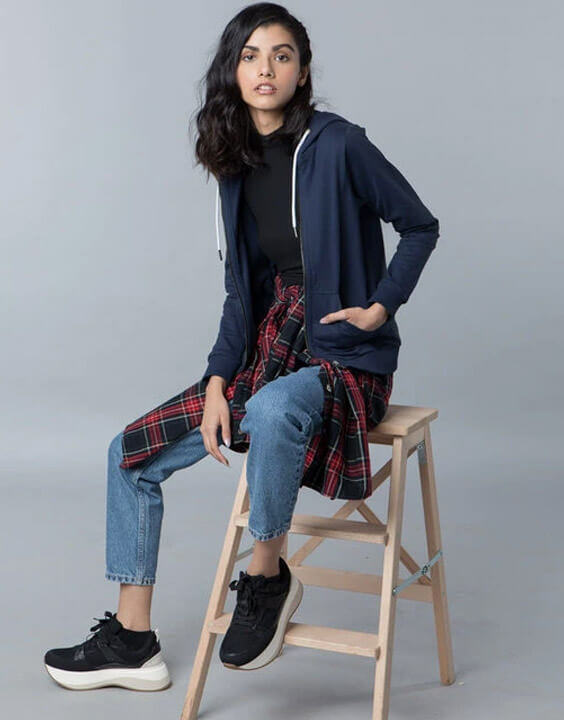 To wear denim, or not to wear denim? Ah, that's the smart-casual question. We're here to say 'yes' – unequivocally. However, curating a smart casual women and men's denim style needs more nuance than just throwing on a t-shirt and jeans outfit.
Here are some fashion tips to solve the smart-casual denim conundrum:
Wear darker denim for a more smart-casual look if you would like to pair it with a t-shirt or a sweatshirt. Opt for loafers instead of sneakers to sneak in the 'smart' with the 'casual'.
Eschew the belt in favor of a jacket or hoodie tied up around your waist for that effortless street style.
Go denim on denim by pairing your denim pants with a t-shirt and denim jacket. Who's stopping you? Not us!
MEN'S ESSENTIALS
The Versatility Of A Polo T-Shirt: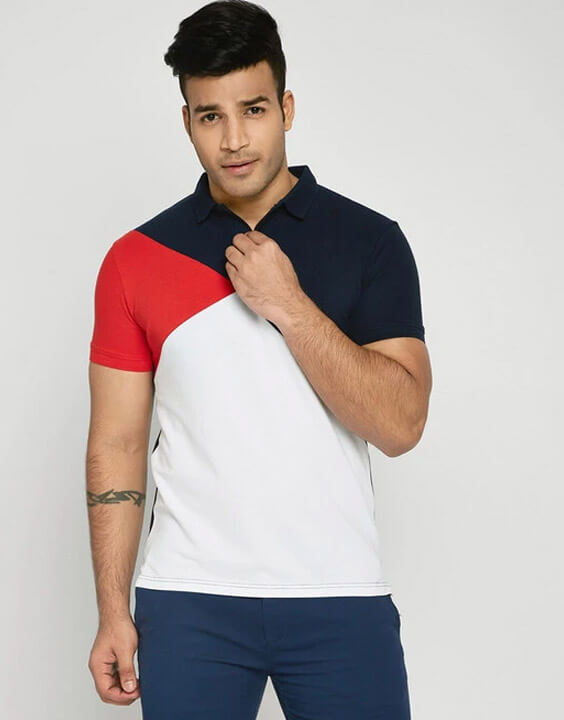 Watch out for the clan of smart casual men in polo t-shirts when you visit the country club, a sporting week or even your next zoom call from work. These are the suave and dapper flag-bearers of smart-casual style who know the secrets of staying cozy AF while looking sharper than the edge of a knife.
Here are some fashion tips for the suave polo t-shirt:
Let's make it playful, shall we? Opt for a polo t-shirt in a color-blocked pattern for a pop of color and oodles of charm.
Stay simple by pairing a polo t-shirt with denim, or kick it up a notch by layering a blazer on top for the winter season.
A classic white polo t-shirt with khaki or pastel-colored chinos? Swoon.
The 'Vest' Life Is The Best Life: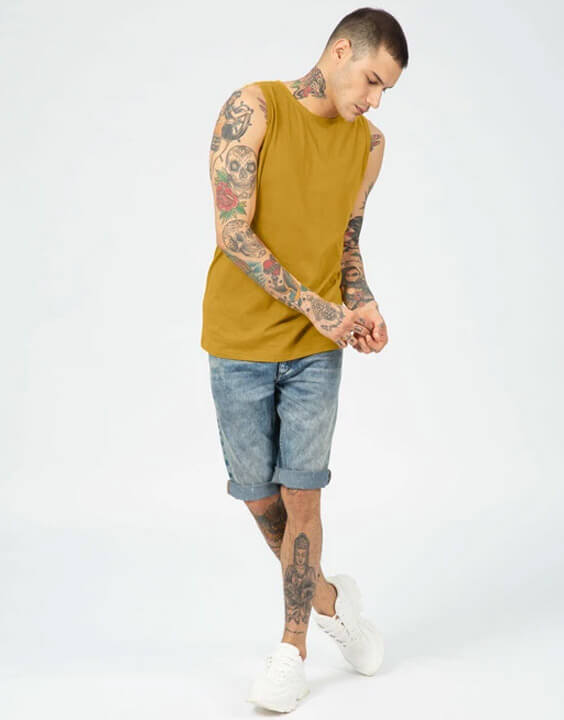 A chilled out Fugazee vest is the blueprint for living your best life. Casual, great for layering and an undeniable essential for the closets of smart casual men, this one is unmissable for its simplistic and minimal appeal.
Here are some fashion tips for a relaxed vest:
Never wear a vest by itself if you are going for a smart casual look. Treat it more like an accessory or an accent to your outfit.
Wear a moto jacket or a structured varsity jacket over your vest for a winter ready outfit.
Half-pants and a vest, paired with sliders or sneakers, makes for a great weekend-casual look.
The Kurta-Shirt Hybrid: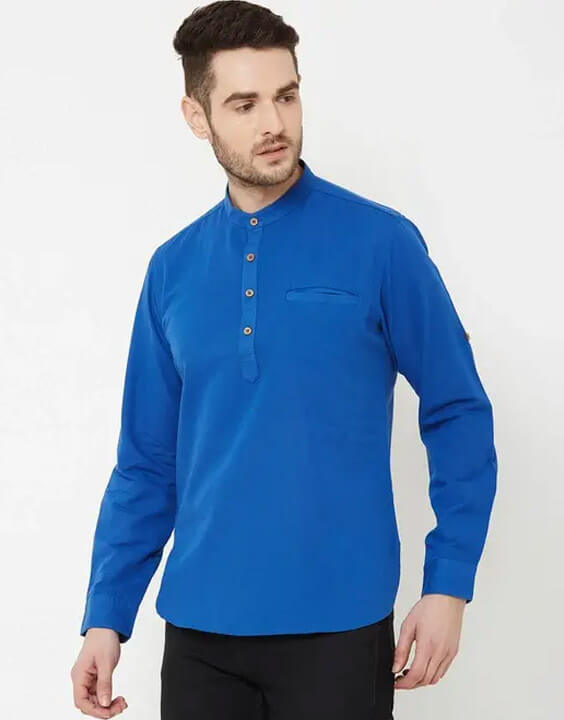 Is the festive fever catching up to you? Or would you like to inject a healthy dose of desi vibes to your smart casual men's outfit? Enter the kurta-shirt hybrid. Put simply, this is a shirt with elements of a kurta for a more ethnic vibe. Usually featuring a khadi-like fabric, a Nehru collar and a sleeker-than-thou appeal, this one's an insider favorite.
Here are some fashion tips for the kurta-shirt hybrid:
Pair these up with light-blue vintage washed denims or kick it up a notch and pair them with khaki colored chinos.
A desi flair is all about the color. Don't hesitate to go out of your way in the vibrancy department by opting for bright, radiant colored kurta-shirts.
Why wear oxfords or sneakers or loafers, when you can go with a classic pair of juttis or kolhapuris? Go big or go home.
WOMEN'S ESSENTIALS
The Swankiness Of Wide-legged Palazzos: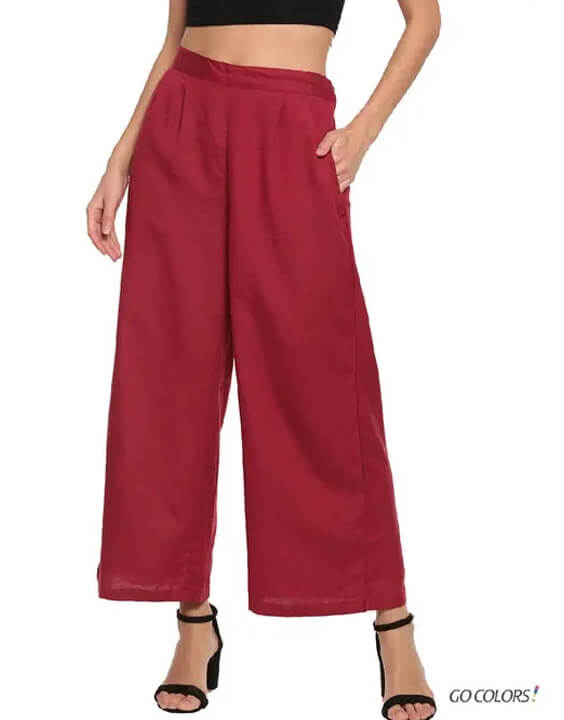 Wide-legged palazzos are a God-sent miracle for most Indian women. Highlighting your figure in all the right ways, this is essential for all smart casual women mavericks.
Here are some fashion tips for the swanky wide legged palazzo:
Inject a desi vibe into your outfit, by teaming your palazzo up with a kurta or an ethnic jacket.
Tuck a blouse or a mandarin-collared shirt into your palazzos and pair this up with oxidised silver jewellery for a chic smart-casual outfit. Don't be afraid to play with color contrasts when pairing.
The Smart & Casual 'Dress' Diaries: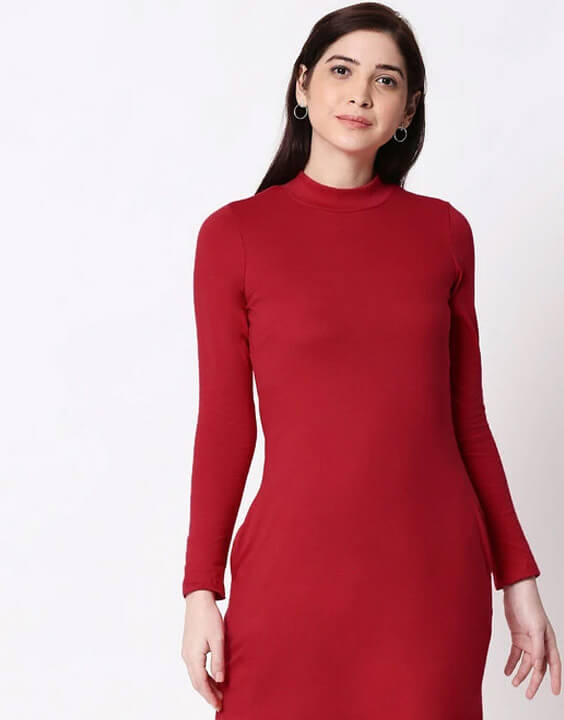 A dress is the easiest way to stay comfortable, get dressed at the speed of lightning, and still look presentable. After all, that's what the 'smart-casual' wave is about. Think about it- all you need is the dress, a complimentary pair of footwear and you are good to go. The trick to nailing this essential is picking the right dress.
Here are some fashion tips for smart & casual dress:
Go for a dress with flared sleeves or a special collar for a smart-casual WFH outfit.
Opt for a subtle print that features a smaller motif when picking your dress.
Go for a knitted or stretch material in a structured dress to maximize comfort without compromising on the look. Smart, AND casual, remember?
Pair your dresses with sneakers if they have a sharper silhouette,or with loafers if they have a more t-shirt appeal. Balance is the name of the game.
The Crop-top Review: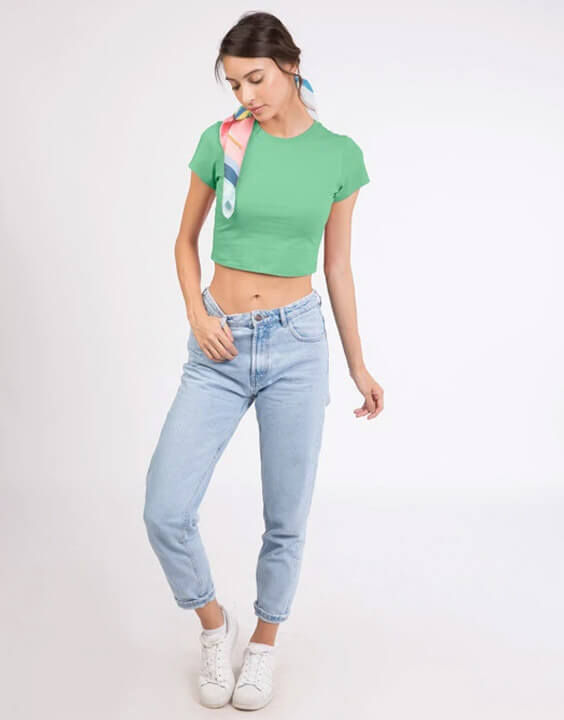 Bewakoof's crop top review for the smart casual game is conclusive. This one is just as much of a must-have accent to your smart casual wardrobe, as the vest is for men. A simple crop is a secret ingredient to combining comfort with sleekness for an effortless style.
Here are some fashion tips for the fundamental crop top:
Pair a bright crop top with jackets and jeans. There is no better companion to your street-style look.
A crop-top with high waisted, wide legged trousers is a smart casual look that's adorned on the runways. Now, it can also adorn you. Yay!
Wear a crop-top t-shirt over a body-con, fitted knit dress or a slinky slip dress. Tuck the hem of your crop-top inwards to create a sliver of dimension – or knot it up in the front if it's loose enough. Add sneakers and a puffy clutch. Viola! You're ready to dominate the smart-casual game.
Well, that's it – those are the essentials that are guaranteed to elevate your smart-casual style. Now that you have the deets, we're extra curious to know what's in your next Bewakoof haul. Let us know in the comment section of our style videos on Bewakoof Extra. See you there, we're watching out for your input with eagle eyes! Also – waiting's lame. Don't wait, just click.
Image credits: The copyrights of the images used in this post belong to their respective owners. The credits where known are specified under the image - if you're the owner of an image and want it removed, please contact us.