We have all been on a date night. Date nights are fascinating and sure to give you an adrenaline rush, which is perfect for the start. You are excited about stuff you always wanted to and if going on a date night is, then be it. As exciting as the date night is, the stress of having a perfect outfit, makeup, and hairdo might keep you wondering what if that goes wrong. Let's admit it, if styling for a special night goes wrong, then it might put a bad impression on your partner's mind. Hence, it is essential to look perfect for your date night. Be it the first tinder date or meeting someone you have known for a long time, your style and confidence are sure to define the fate of the day.   
Putting your comfort above fashion is the first tip for a perfect date night. Because, if you wear something you aren't comfortable with, it is gradually going to show up now and then through your actions. And that is not the type of impression you want to make with the person you plan to meet for the first time or after a long time. 
So, to make stuff easy for you, here we are discussing some of the date night ideas and date night outfits which will not only make you stand out of the crowd but also help you make an excellent first impression on your intended partner. These tips will surely make your date night a memorable one. 
Before everything if you are wondering about different date night ideas or if you are confused about your next date plan, here is the collated list of various date night ideas and the date night outfit ideas that will make you look ready for the same. 
Movie Date
Movie date might sound like a clichéd or old-school idea for the date night, but it is so much more than that. Movie dates are the best if you are on a first date or blind date as it gives you an ice-breaker and keeps awkward conversations and small-talks aside. Movie dates are also perfect for married couples or already dating couples as they could spend some quality quiet time after a long time.   
Coffee Date
A coffee date is another cool idea for a first date. There are multiple reasons for saying what we just did. First, you need not worry about looking extremely good and keep it casual and simple as it is a coffee place. Also, your whole focus remains on knowing the person you intend to know and not the coffee or the dressing style. It is a perfect setting for a first date or blind dates in total as it will help you flow out more freely when it comes to the plans.
Dinner Date
A dinner date is also a great way to know more about your partner. If you are looking for something classy and romantic, then dinner dates are sure to become your go-to date night plan. Dinner dates can tell you a lot about your partner. The way they treat the serving and waiting staff at the restaurants, the way they talk to you, the amount of time spent on the phone, and many more things. Dinner dates will allow you to know your partner like the food choice, type of spices they love, or simply if your partner loves being cheesy (with food of course) just like you. 
Beach Date
Beaches are the most serene places on earth. With the ocean waves at the shore and a beautiful sunset at a distance, there is nothing more beautiful than the beach date. You can enjoy the lovely evening at the coast or just a playful time by splashing around in the ocean water or a romantic kiss while the sun is setting. Clicking some of the memorable moments could be a thing to do on an idyllic beach date. 
Concert Date
Concert date can be a very different dating experience for both the partners. Also, concerts keep you entertained throughout the date. If you have mutually agreed upon a concert date, chances are both are a big fan of the band. Dancing to the song or singing between the lines can be other ways to enjoy the concert date. 
The settings mentioned above are some of the best ways to enjoy the time with your loved ones. Dressing up is a task for most people, and when it's something like a first date or blind date, styling becomes essential. Styling is not only about the best outfit for the occasion or place but also about the makeup and hairstyling, which would make you look complete. 
So, if you are confused about what to wear for a date night or first date outfits than here is the list that might help you impress your partner. 
Movie Date outfits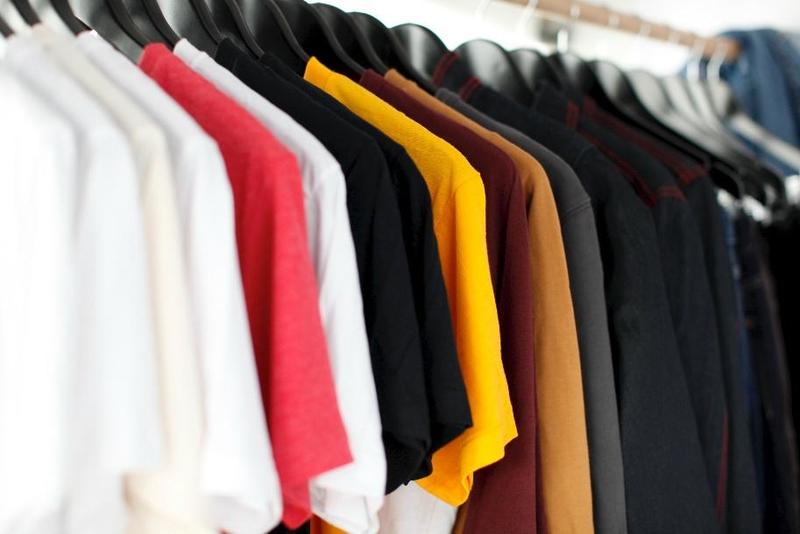 Movie dates can be fun and helpful to get along with your partner if you are on the first movie date. It is also a great choice if you are already seeing someone and enjoy the clichéd and old-school romantic movie night. But styling yourself correctly for a movie night is equally important. It needs to be chic yet comfortable, so you look on-trend. Style yourself with the movie date outfit that suits you the best.
Go for a cute polka dot dress that will bring out your flirty and playful personality. The polka dots will surely make you look innocent and girly, but it will also bring out your personality well. 
You have to sit for long hours for the movie and its best to wear something chic and equally comfortable. Say bye to your favorite pair of jeans and get the trending palazzos. Palazzos are perfect if you want something classy and comfortable. Pair your favorite palazzos with a shrug or a jacket, and you will see it work on itself.
Men are also in the race to look their best, as the fashion season is for everyone. Just like women, even men are putting their best foot forward so they could match their partner. Pick a casual T-shirt for a movie date as it is more about comfort and casual styling. 
Pick a colorful T-shirt as colors can make you look your best and the one that is comfortable for you. Go for colors like Red, Yellow, Green, or Blue Tshirts.  
Coffee Date outfits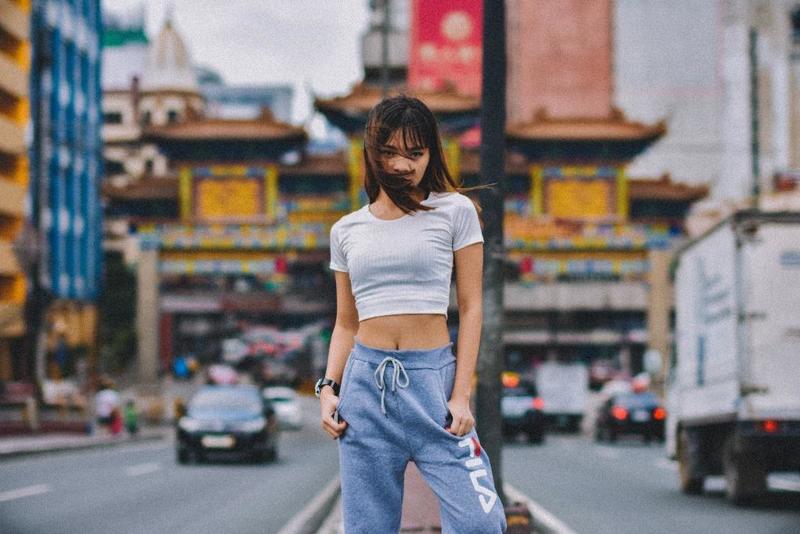 Anything can be discussed over coffee, and the best one is to go on a date with a coffee mug in one hand and talking to your partner. So, look your casual best for the same and make a statement that is perfect for the coffee date. 
Nail the palazzo look along with a cute crop top for a coffee-ready look. Palazzos are inarguably comfortable, and there is no other way you could amp up your style and comfort game than the palazzos. 
Floral dresses say it all. A happy-go-lucky look is all you need for a casual coffee date. Floral dresses are perfect for your next coffee date.
Coffee dates are casual dates, and men need not spice it up a lot. Overdressing might lead to problems too. So dressing up casual is your way to go. Keep it simple with a pair of ripped jeans and a shirt should go along with casual sneakers.
Dinner date outfits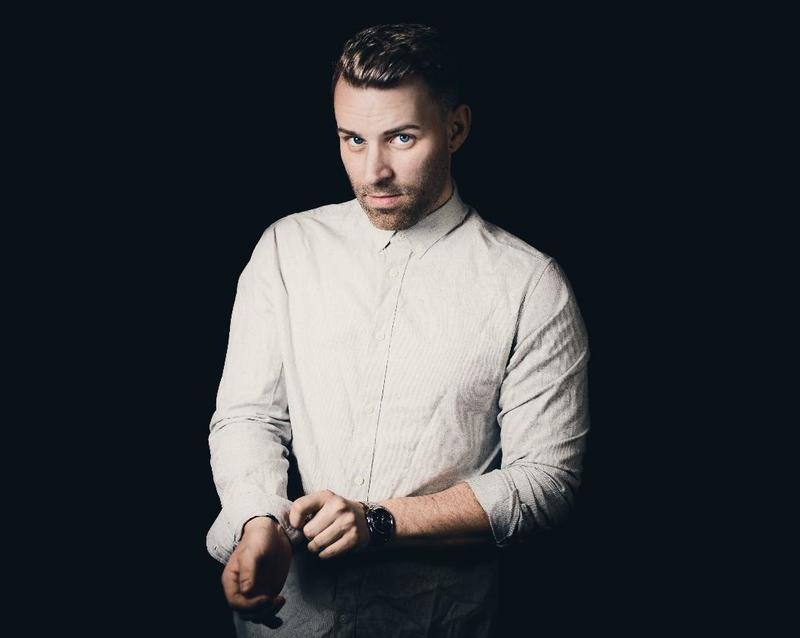 Enjoy a perfect dinner date and dress up for the occasion for a sophisticated look. You can keep it simple and elegant, or you can pick up something modern depending on your place.
Keep it cute this dating season with the denim dress. Denim dresses give you a casual look and also if you pick a shoulder-baring style which gives you a flirty look. So if you are planning a casual dinner date, then you must go for a denim dress. Pair your denim dress with a chic plain shirt.
Jumpsuits are the next best addition to your date night outfit closet. Jumpsuits paired with a leather jacket can bring in a certain level of sophistication to your favorite dinner date look.
Men can sport dark denim, which brings in a timeless classic style along with it. Dark denim paired with a dress shirt will add a classic touch to your look, making it a perfect date outfit. 
Chinos are sure to amp up your look for a dinner date. If denim is something you don't prefer everywhere and trousers make you look like an office going guy then go for the chinos look. Chinos are trending right now, and they surprisingly pair up well with anything. You can pair a dress shirt well with it and top up with a blazer or a jacket.   
Beach date outfit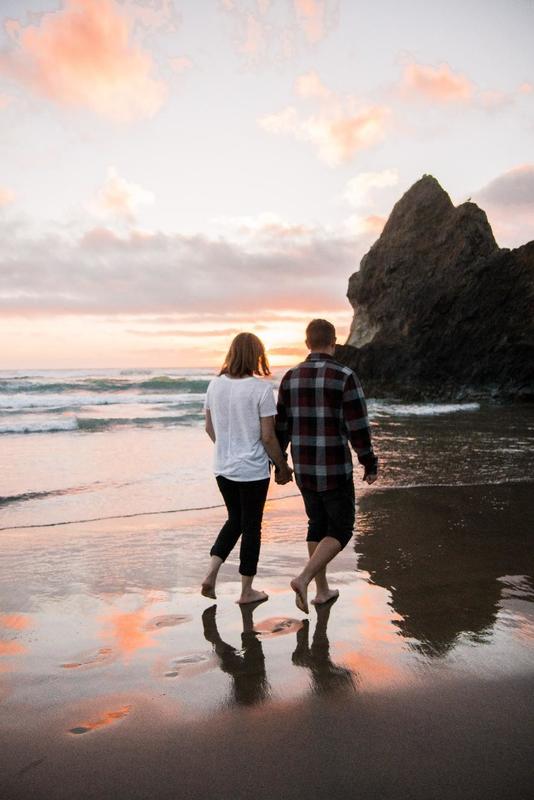 Beach dates are one of the most romantic dates that you can go to with your partner. Be it your favorite beach resort or sunset at seashore both the ways you are going to be at the top of the world. Some of the best beach date outfit ideas can not only bring the beach vibes to you but would also keep the environment breezy and easy for romance.
Pair up your favorite bikini top with denim shorts and see the magic. It is perfect for a beach date as it makes you look beach-ready. If it's going to be an evening and you want to enjoy the perfect sunset, then you can add up the layering with a cover-up. You can sport an ideal beach look with a stylish cover-up and set out for a romantic evening. 
Men can do a casual look for the beach date. Wearing a vest with colorful shirts and pairing it with a pair of awesome Bermuda shorts can be your take on a beach date or a beach party to attend with your SO. 
Accessorize your look for a perfect date night
Casual date accessories
Movie and coffee dates are supposed to be relaxed types as it creates an environment to talk. They help you talk out your heart about stuff you like and don't like. These types of dates are mainly preferred for the first date and blind dates. Casual dates have two advantages—there is no stress to dress up, just that it should be presentable enough, and keeping it minimal works great for such scenarios. 
Accessorize your casual look with minimal design watches. Watches are a perfect way to accessorize your look. The correct selection of watches would surely add up to your style. Pairing up with a great pair of sunglasses or glares would add a finishing touch to your casual look. 
Pairing a polka dot dress with a beautiful watch would be perfect for women too. A cross body bag or a small backpack should do the trick for storing your essentials and adding up to your style.   
Dinner date accessories
Dinner dates are a perfect chance to know more about your partner. It is also the right place and time to make a lasting first impression on your date. Dressing and styling will be a perfect way to do that. 
If you are sporting a dress shirt and a blazer which is a perfect choice for a sophisticated dinner date, then accessorizing it with a tie and a pocket square will surely do the trick. Accessories will surely take your style game up a notch. 
Lapel flower is a unique accessory that will surely make you stand out of the crowd. If a pocket square or floral tie is not your cup of tea, then go for this unique accessory. It will not only make you stand out of the crowd but also brings in your effort to dress differently and dare to sport a unique outfit. 
A smart and elegant watch is not a thing to ignore at it always add a sense of style to your outfit and let's admit it keeps us on-toes, so we reach the date before the clock. 
Pair your jumpsuits with a clutch that would give you a minimal look and stay ready for the most-awaited dinner date. Carrying your essentials in a chic clutch can be a perfect way to set out for a dinner date. 
Denim dresses are a very casual yet flirty way of dressing and especially if it has a shoulder-baring accent. You can accessorize your look with a black handbag and black watch that would complement your casual dinner date look.
Beach date accessories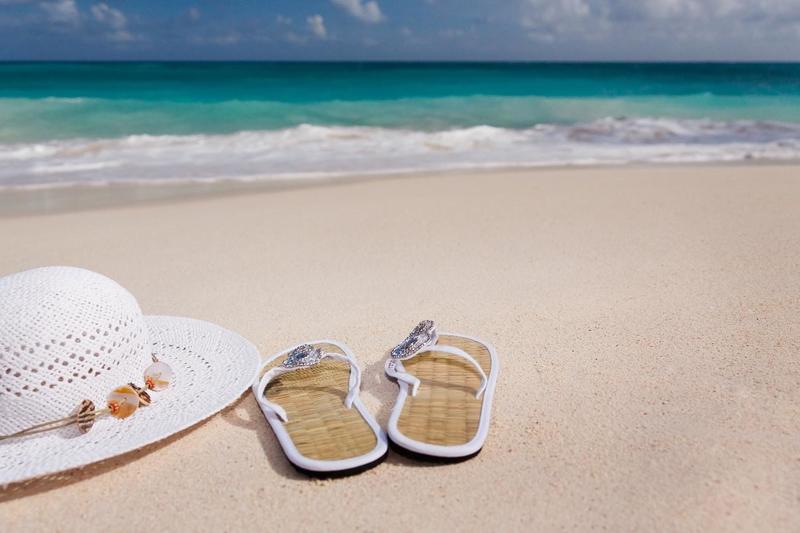 Beach dates are romantic and also playful if you make it one. Ocean waves and sunsets make it perfect for a romantic evening.
Cover-ups are a great way to look ready for a beach outing, and it also adds a style to your beach date outfit. Cute fedora hat, a colorful tote bag, and big sunglasses add up to the classic beach look. Men can pair up their vests and beach-ready shorts with a baseball cap and sunglasses.
Footwear options for finishing up your date look
Casual dates
If you love to nail the laid-back look, step it up a notch for your next casual date. Dress up enough to look ready, but overdressing is not an option. Going for a casual pair of sneakers should be more than enough to take your favorite look a step closer. You can wear a Chelsea boot or a derby shoe that looks smart and casual enough for your date. If you are in a movie or casual date, you can go for a canvas sneaker which is perfect for a casual setting and also complements well with your casual look. 
Dinner date
Dinner dates demand to be sophisticated and elegant. Dinner dates are supposed to be a little intimate as they allow you to know much more about your date. From their eating habits, dressing sense, and you tend to notice everything about them. From their talking style, eating habits, if they are a listener and many other small things. 
You can check a great pair of oxfords if you are going for a formal look. The formal look makes a man look entirely ready for a date. Oxford shoes add up to your style game. You can pair it up with a dress shirt and blazer. 
If you don't want to look too much formal go for a derbies pair. Derbies are the perfect choice for you if you are not a fan of oxfords or afraid to appear too formal for the date. 
Ladies can go for an elegant and sophisticated look with their favorite heels. This dinner date keep your comfort above fashion to feel the difference. Going for an ideal heel sandal would be great if you are going to wear a sheath dress. 
Strappy heels would match your dinner date attire perfectly and also bring the chic look to your dinner date outfit. If you are not comfortable in your heels, it is time to keep them away. Discomfort might lead to ruining your day and date. Hence, it is preferable not to wear heels if you are not comfortable with the same. 
If you are not comfortable with strappy heels, go for a cute pair of flats or a perfect date-ready ankle boots for your next dinner date. 
Beach date
Beaches are full of sand and its best to keep it comfortable and easy-wear footwear options ready. Going for cute flip-flops or sandals can be your way to feel the comfort and enjoy the beach vibes. 
You can pair the dress look or bikini look with pumps for the most-awaited dinner at the beach. 
Men can go for boat shoes as the vibes are perfect and they would pair well with the beach. You can pair your Bermuda pants and an open shirt with the boat shoes which gives you an excellent look. Flip-flops would also go well if the date place is casual. 
Hairstyles and Makeup ideas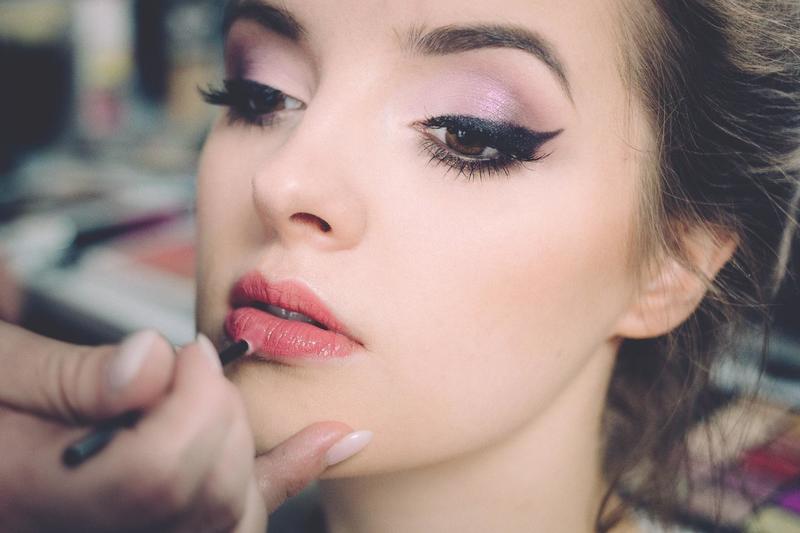 We all have been through the time where date nights go wrong. It could be overdressed, or makeup that we wear that would straight away give a wrong impression. For example, a bold lipstick for a coffee date would be too much as that is not how it is supposed to be right. Plus, bold makeup might lead to a misconception of being a little high-maintenance. To avoid such scenarios, you can follow the ideas below to stay comfortable, ready, and making your date hit-off for the next dinner date. 
Casual date
For a casual date, like a movie date or coffee date, you must be able to look casual and mainly, yourself, if you know what I mean. Hence, going by the keep-it-simple-silly mantra is a perfect way to nail that casual look. 
Go for a no-makeup makeup look for the first coffee date. It doesn't matter how pretty you look, but what matters is how natural you look. To nail a no-makeup look, you can use a primer that will keep your skin hydrated and give you a natural glow that looks perfect. You can use lightweight concealer for blemishes to cover your dark circles. 
Look casual with your hairdo done right. Hairstyles make the most of your styling, and it should be done right. You can go for a classic bob that is perfect for a coffee or movie date as it looks effortless, cute, and the layers at the top give it a fun and casual touch. Waves work out the best for women who have medium hair, and they do give you a look that adds some appeal to your casual look.
Dinner date
Dinner dates are special, be it at an elegant dinner at a fancy restaurant or a candlelight dinner with your boyfriend. Hence, you must look good and make your dinner date even more special. 
Go for smoky eyes with pink lips as it adds a touch of elegance to your dinner-ready look. The smoky eyes are also in trend right now and sure to make you look ready for the dinner. You can also pair it up with eyeliner and kohl to pull the focus to your mysteriously beautiful eyes.
A classic bun works the best for a fancy date that will add up to even more sophisticated dressing style. It will not only add a celebrity look to your date night outfit but also give you a chic and sleek look. Such a look is a versatile way to nail your date night, be it a fancy dinner date or a casual dinner at home. 
Beach date
Beach dates or beach make up could be a little tricky, and doing it right is a must for a beautiful beach date. Beach date is about enjoying the sun at the beach and the romantic vibes at the beach. 
So, the first thing to do before any makeup on a beach is start with a sunscreen that will protect your skin from sun rays and also help to keep your skin soft. Wearing a creamy makeup is a total no for a beach date as the sweat might take your foundation and concealer away, resulting in greasy skin. Going waterproof is also an excellent way to combat the sunny beach weather. Using concealers, mascara, and eyeliner that are waterproof will help you keep the makeup on for a long time. Go for a BB cream rather than concealers and foundation which will give you a beach-ready look.  
Go for the top knot if there is a dip expected in the water. Ocean waves will pull you towards them for a playful time with your date. If that is t=something you will be doing, we suggest you nail this top bun that will add to your beach date style. 
Nail a braid and bun look. Yes, it is a unique hairstyle for a beach outing. You can start a French braid at the top, and the moment you start feeling lazy, put it up in a bun to give you a fun look. It would look good with your beach outfits and sure to impress your date.
Dating has been popular in recent years, which means meeting people and making connections. It is also equally important to be impressive and ready for the date with your styling, hairdos, and makeup. Going on a date is not only about fashion and wearing a remarkable date outfit but doing it right. Comfort is one of the factors which most of them tend to forget. Prioritizing comfort while choosing a new look for a date is going to make you look confident and ready. Buy casual trendy men's clothing and women's clothing at Bewakoof.com.
From first coffee dates and blind dates to tinder dates, dating has been in its very advanced stage right now. It is essential to look your best for a particular occasion. Wearing a three-piece suit for a dinner date is sure to be termed overdressed as it is not supposed to be a fancy one. Similarly, casual dressing or open toe sandals at a dinner date will make a wrong impression as it is too casual for a fancy place.
Comfort is one of the most important factors before selecting your date outfit. If you are not comfortable wearing high heels or kitten heels or pencil heels, then don't be afraid to choose something flat yet chic. At last, comfort brings in confidence, and it makes you look more beautiful and ready than anything else. 
Selecting a date outfit is not just about doing justice to the date location and the type of date, but also about your confidence and comfort. Confidence not only makes you look smart and ready, but it also says a lot about your personality. Confidence allows you to be yourself, being smart and witty, and also all your focus would be on the date rather than the discomfort being visible on your face. Hence, going for a smart casual is fine, replacing your pair of oxfords with the Derbies is perfect, and picking up those cute-looking block heel sandals are still a great way to keep up the look you want without messing up with your comfort.  
These first date tips are sure to make yours a successful one and eventually prepare you for the 2nd date:
The first tip for the first date is selecting the right location for a date. Choosing the right place is of utmost importance as it sets the tone for your date.

Be on time. Yes, being punctual or reaching your date early could be a plus in many ways. It shows that you are excited about meeting your date. This one goes for both men and women. 

Keeping the conversation engaging is important. Look into her eyes, be a little flirty, and do not limit the discussion to her previous dates, work, and music tastes. You can take a unique approach which will help you make a good impression. 

Stay normal. Yes, be yourself and make sure she is comfortable. Try to keep the conversation healthy and make sure your discussion revolves around you both and your intentions about the date. 

Do not dive into her personal life too much, or it will make you look like a creep. Yes, keep it subtle and to the point. Try to understand her way of life, dating ideas, or it could be as simple as her hobbies. But do not try to dive deep into her life as it would not be a great move on a first date. 

First dates can be awkward as you don't know much about the person your partner. Take this as an opportunity and try to know more and say bye to the awkwardness. Another way of making sure there are no small talks can be using your sense of humor for a fun conversation. 
Image credits: The copyrights of the images used in this post belong to their respective owners. The credits where known are specified under the image - if you're the owner of an image and want it removed, please contact us.