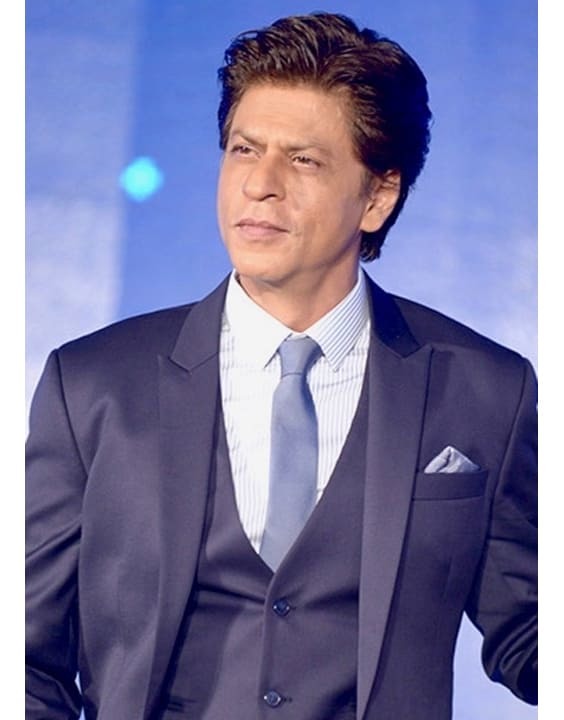 The undisputed Badshah of Bollywood, SRK is one of India's biggest superstars. With boy-like charm, handsome features and a magnetic persona, Shah Rukh Khan is one of the nation's most beloved entertainers. With a long career spanning decades, he has made his mark on the Indian cinematic landscape with his rom-coms, entertaining thrillers and meaningful films. His legacy is powerful and his impact is undeniable!
So, today, we would like to present a Shah Rukh Khan biography and catch up on his illustrious career as well as iconic lifestyle. Excited? Us too! Read on to know all about the King of Bollywood – Shah Rukh Khan.
SRK A-B-Cs: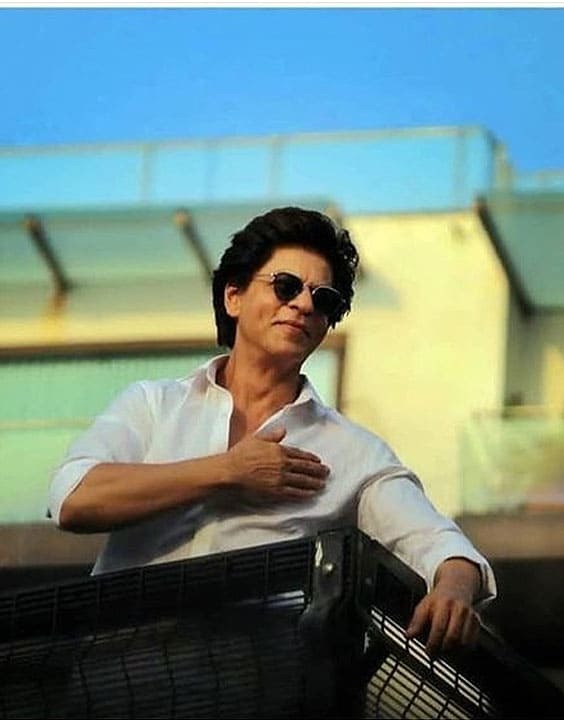 Known for his big heart, humor, and talent, SRK is one of the most revered actors in Indian cinema. Garnering global fame with iconic lead roles in movies like Dilwale Dhulaniya Le Jaayenge, Swadesh, Kal Ho Na Ho, Devdas, and Chak De India, SRK has left an indelible mark on the Hindi cinematic landscape. You only need to peep at the crowds that used to form outside Shahrukh Khan's house in Mumbai pre-pandemic, to understand the level of euphoria and joy he brings to the Indian people. 
What is SRK's real name? Shah Rukh Khan was actually named Abdul Rashid Khan by his grandmother. He was adopted by his grandmother, with whom he stayed until the age of 5. When SRK rejoined his parents they changed his name. Shahrukh Khan parents gave him the name he is world-famous for today!
Shahrukh Khan age-wise still looks very youthful. However, the actor is 55 years old and still going strong!! 
Here are the basic deets on SRK:
Shahrukh Khan's birthday: 2nd November 1965
Shah Rukh Khan's Hair Colour: Black
Shah Rukh Khan's Eye Colour: Dark Brown
Shahrukh Khan height: Shahrukh Khan height in feet is 5'8.
Early Years & Education: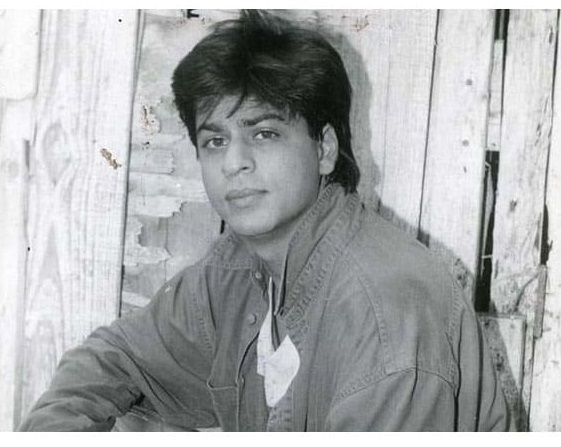 King Khan grew up in Rajendra Nagar's neighbourhood in New Delhi. His father ran a restaurant alongside other family businesses and they lived a fairly modest and middle-class lifestyle with a rented apartment in the capital city. SRK attended St. Columba's School in central Delhi. He had shown great potential and aptitude for studies and sports such as hockey and football. He went on to receive the Sword Of Honour, his school's highest accolade.
Did you know that Shah Rukh Khan once wished to pursue a career in sports? Due to a shoulder injury in his early years, he was unable to chase this particular athletic aspiration. Instead, he began to participate in theatre and developed a taste for acting in his youth. If it hadn't been for this incident from his early years, we may never have been able to enjoy and appreciate King Khan's fabulous screen presence!
SRK's childhood Bollywood favourites were Dilip Kumar, Amitabh Bachchan, and Mumtaz. Khan enrolled at Hansraj College from 1985-88 to earn a bachelor's degree in Economics but spent more time studying acting under the tutelage of his mentor Barry John, a theatre director at Delhi's Theatre Action group. Post his college years, Shah Rukh Khan began to pursue a Master's degree at JMI but dropped out when he began to get opportunities in the acting world.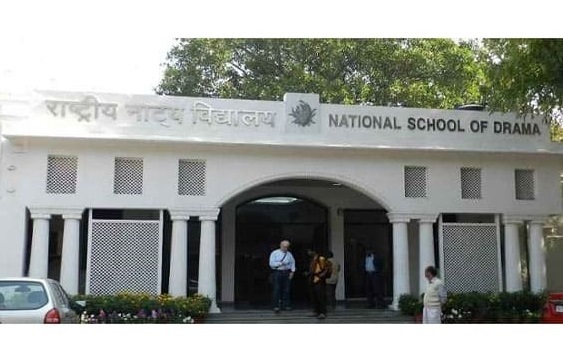 SRK attended the National School of Drama in Delhi at the cusp of his entry into Bollywood. Between 1981 and 1991 he faced back-to-back family tragedies with the death of his father and mother due to cancer and diabetes respectively. After the death of their parents, he took on the responsibility of caring for his sister, Shahnaz Lalarukh, who continues to reside at Shahrukh Khan Mannat house, the Khan family's Mumbai mansion.
Career Debut – Television & Bollywood: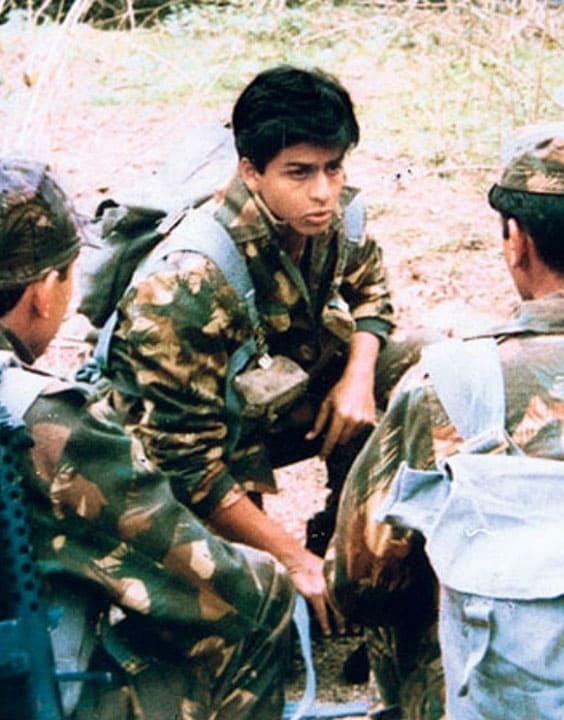 Shah Rukh Khan debuted on television in the late 80s with the hit show Fauji. Fauji was an Indian Hindi TV series following the training of an Indian Army commando regiment. Aired on DD National in 1989, it was expertly directed by Raj Kumar Kapoor.
Originally, Rakesh Sharma's Vikram Rai was supposed to be the main hero and protagonist of the serial with Shah Rukh Khan's character Abhimanyu Rai coming in as the second lead. However, as the story goes, the camera simply loved him and the rest is history! 
Shah Rukh Khan once stated in an interview: "I landed up on the sets of 'Fauji', because the house-owner that we were speaking to after we needed a smaller house post the demise of my father, got to know that I'd been in Mumbai to act, and he revealed that his own father-in-law was producing a TV serial. When I went there, Colonel Kapoor offered me this sweet role, where I would make a mistake and the Major would ask me to go to a tree and count the number of crows in it. Once I reveal that there are four, he would ask me to be 'Saavdhaan'. I was embarrassed to go back and tell my mother that my role was all about counting crows."
As we know now, however, Fauji was SRK's big first break and made him a household name early in his career!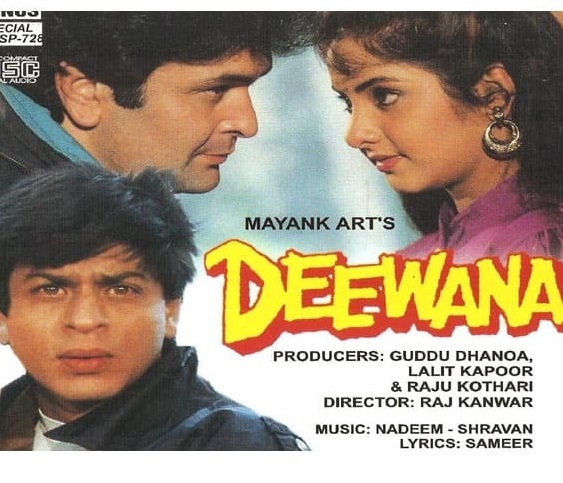 Shah Rukh Khan made his Bollywood film debut in the 1992 film Deewana. SRK played the role of Raja Sahai opposite actress Divya Bharti who played Kajal. This Rishi Kapoor starrer had a stellar cast – including Amrish Puri, Mohnish Behl, Alok Nath, Dalip Tahil and others.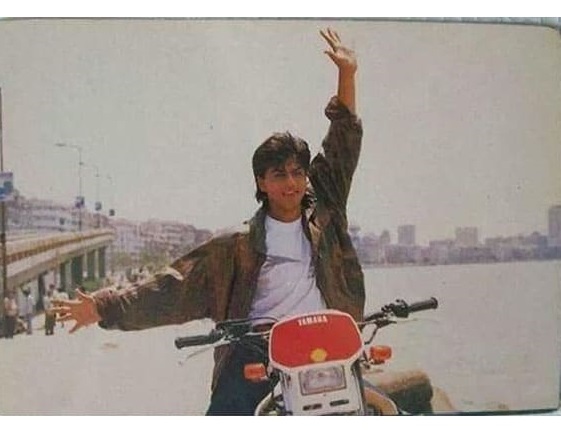 The question of 'How did Shah Rukh Khan become successful?' started here – with a role in Deewana. Riding on the success of Fauji, SRK almost said no to Deewana as he already had 4 films in his kitty and was hard-pressed for dates! However, he fortunately managed to star in this movie which was well-loved by audiences and went on to become one of the best Bollywood debuts by a Hindi movie actor ever. Shah Rukh Khan first movie, gained enormous traction in building a solid fan base that has only kept growing to this day.
Success As An Anti-Hero: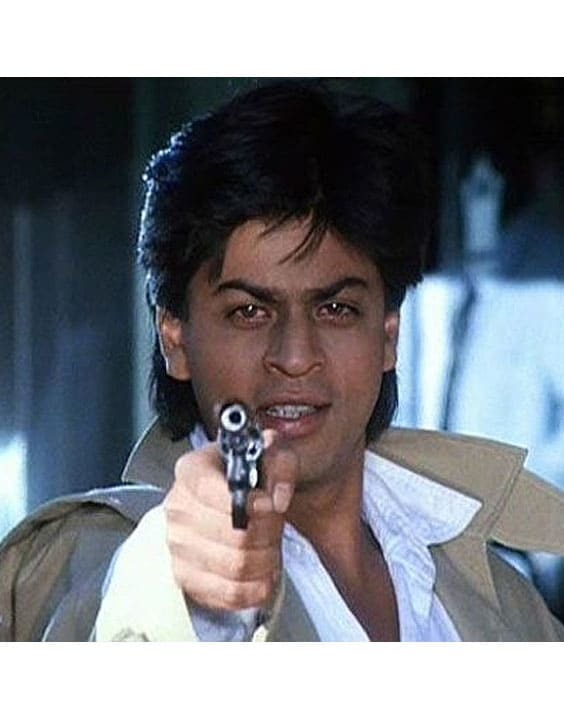 When we think of Shah Rukh Khan today, we mostly remember his iconic rom-com roles, like the ones in Kal Ho Na Ho and Dil Toh Pagal Hai. However, before King Khan became Bollywood's favourite lover-boy, he was Bollywood's favourite anti-hero!
SRK starred in some pivotal anti-hero roles in movies like the iconic Baazigar and the unforgettable Darr. He was heavily lauded for these performances and even won a Filmfare for Best Actor for his role in Baazigar. Those charming eyes, his intense on-screen presence and star quality translated to some truly magnanimous villains. In fact, he earned his popular moniker 'Badshah of Bollywood' thanks to his career-defining role in Baazigar.
On-Screen Romancer: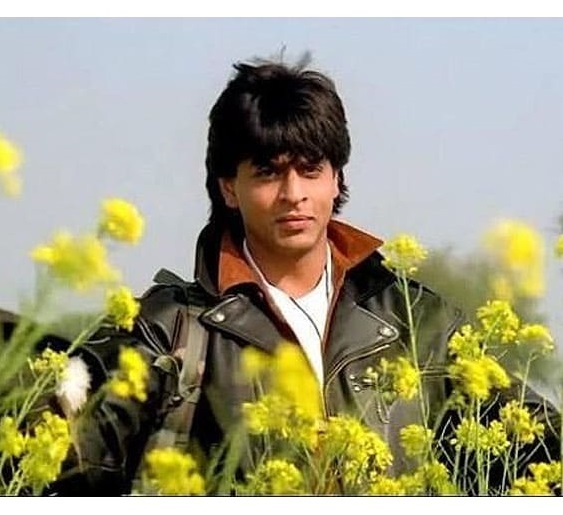 In the late 90s and early aughts, Shah Rukh Khan redirected his intense charm into playing extremely memorable protagonists with extremely forgettable names in romantic movies. SRK was the undeniable star of each of these and he brought to the table a magnetism and swoon-worthy appeal that had female audiences glued to the big screen. 
To this day, we cannot get over his performances in movies like DDLJ, KKHH, Dil Se, K3G, Kal Ho Na Ho, Pardes, DTPH and Devdas! From a sappy lover-boy in Kuch Kuch Hota Hai to a tortured alcoholic heir in Devdas, King Khan truly displayed his range when it comes to playing roles in love stories. These romantic movies cemented Shah Rukh Khan as a legend in Indian cinema who will be loved and remembered for generations!
Serious Starrers With A Social Message: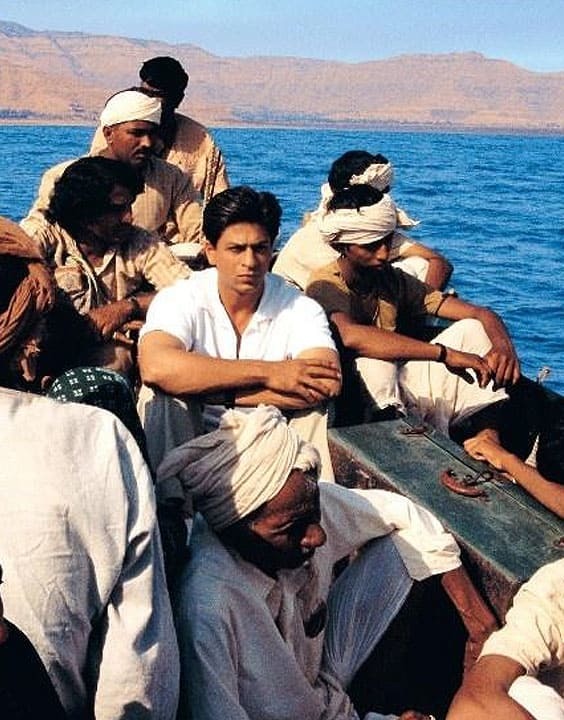 SRK made a deep impact on the Hindi cinema landscape during his prime years, after his success in any movie was almost guaranteed. He starred in amazing movies like Swades, Chak De India, and My Name Is Khan, which not only entertained the masses but also came with a valuable social message. 
These movies made a difference to how we saw our own nation, our people, our sportspersons, those with disabilities, and those who didn't quite fit into social conventions of what is 'normal. While today, in his contemporary years Shah Rukh Khan does a mixed bag of romance, thriller and socio-political dramas; this particular stage in his career will always be remembered for its deep impact on the collective psyche.
IPL Teams & Other Ventures: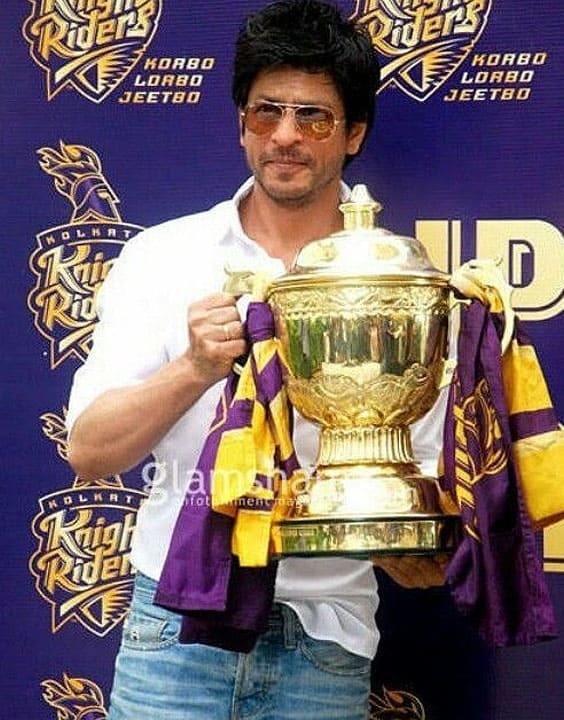 SRK acquired ownership rights for the IPL franchise representing Kolkata – the 'Kolkata Knight Riders' in 2008 in partnership with Juhi Chawla and her husband Jay Mehta. In 2009, KKR was known to be one of the richest teams in the IPL, with a brand value of US$42.1 million. The team performed poorly on the field during the first three years. While the team had a rocky start, the Knight Riders today hold the record for the longest winning streak by any Indian team in the T20s. Suhana, daughter of Shahrukh Khan is often spotted attending IPL alongside her father to support his team!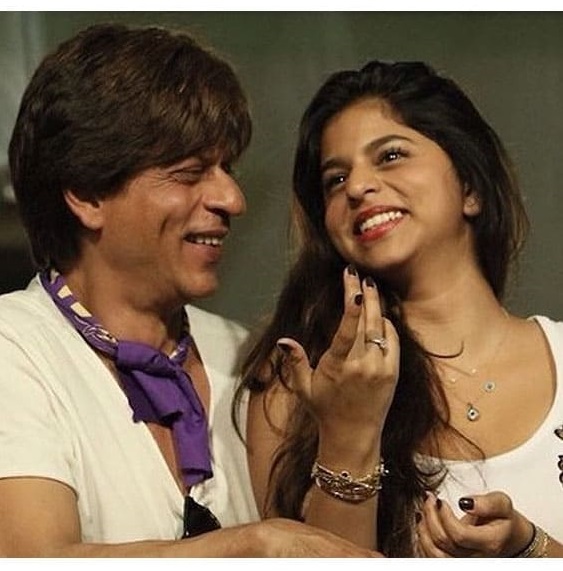 'Brand SRK' is world-famous for SRK's endorsements and entrepreneurial ventures! Shah Rukh Khan is known to be one of the highest-paid brand ambassadors and one of the most visible celebrities in marketing. With brands like Pepsi, Tag Heuer, Lux, D'decor and Hyundai under the belt, Brand SRK is almost omnipresent in the Indian advertising space.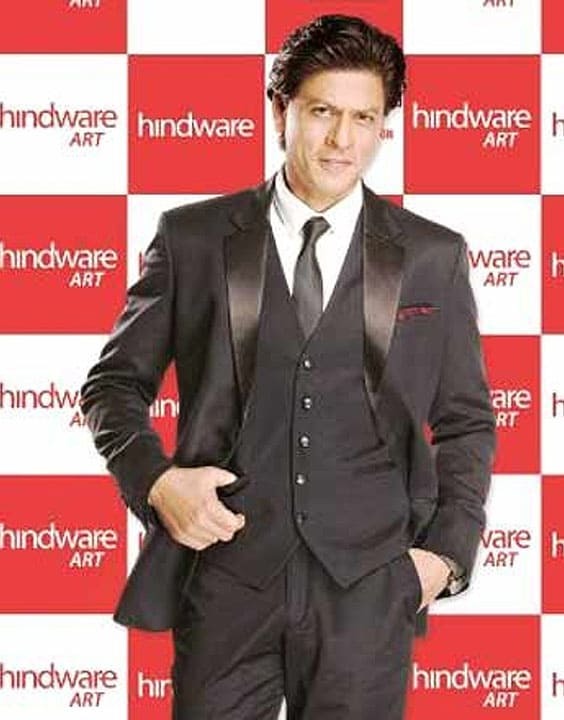 However, King Khan also has a big heart and he supports many charities, NGOs and government programs that have a worthy cause. SRK is the first Indian to win UNESCO's Pyramide con Marni award for his charitable commitment to children's education in 2011. Khan has also been brand ambassador of governmental campaigns for the National AIDS Control Organisation and Pulse Polio Drive. Additionally, he is among the board of directors of the Make-A-Wish Foundation in India.
When the pandemic hit India in April 2020, Shah Rukh Khan spearheaded a series of initiatives to help the centre and the state governments of Maharashtra, West Bengal and Delhi in their fight against Covid-19. He proactively contributed to several relief measures for the underprivileged and daily wage labourers who were adversely affected by the lockdown.
Personal Appearance & Life: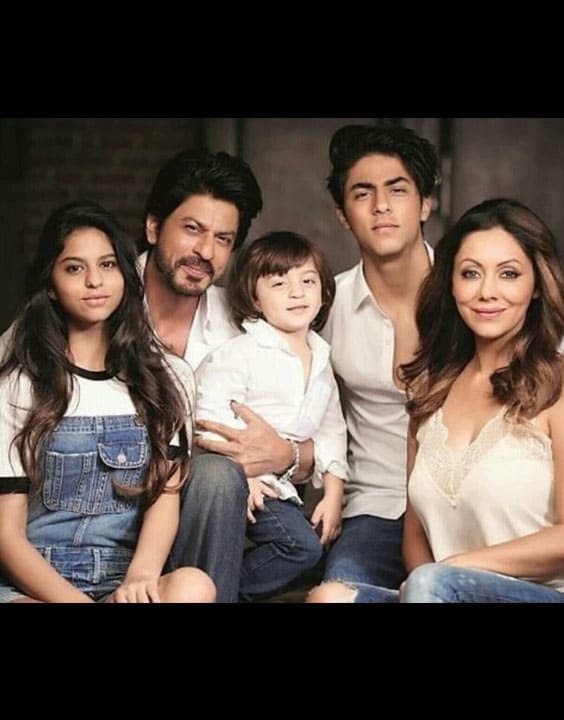 SRK is an absolute family man! He is married to his long-time life partner Gauri Khan and the two are proud parents of three kids. Gauri Khan, wife of Shah Rukh Khan is an inspiration, Bollywood's 'it' star-wife and an accomplished interior designer. Shah Rukh Khan and Gauri Khan met in Delhi at a very young age and he followed her to Mumbai to propose marriage! Together, they have had a very successful family life and have been raising their lovely children Aryan, Suhana and AbRam. Suhana Khan age is now 21, SRK's son Aryan is 23 and the youngest AbRam is at the cute age of 8!
We love Shah Rukh Khan and he will always have a special place in the hearts and minds of the Indian audience. This powerful personality and star power will carry gracefully in the near future as well, as his children continue to take on the mantle and make a real difference to the world of Indian cinema!
Most Viewed Articles-
Image credits: The copyrights of the images used in this post belong to their respective owners. The credits where known are specified under the image - if you're the owner of an image and want it removed, please contact us.