In 2015, when my sister Devina, who was working at Adobe as a UX designer, told me about the startup boom, we both realized the enormous demand of problem solving through UX design. As my sister and I both are formally trained UX designers, I decided to not sit for placements, but rather start something with her. Initially we started taking up projects on a freelance basis to understand how the market works. After 6 months, once the business started doing well, we founded Designcoz, a UI/UX studio.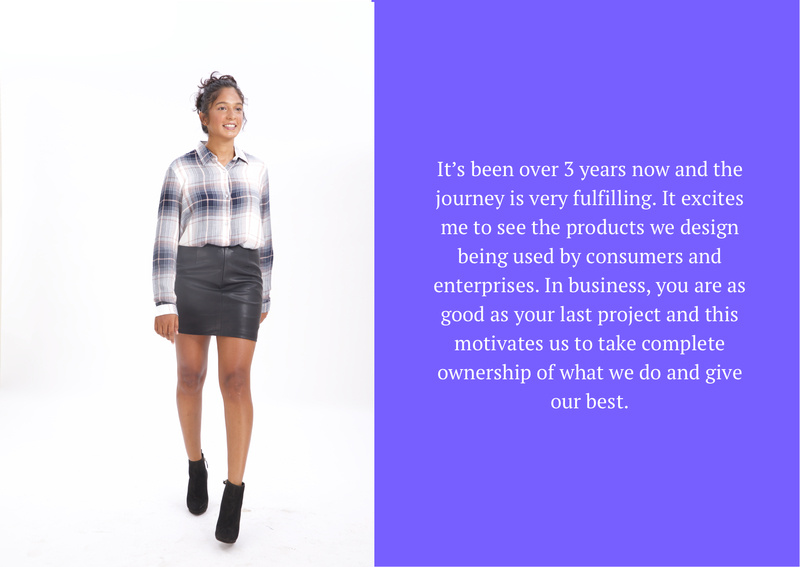 Earlier, designers were only expected to make websites and apps look attractive. Today, you think about the entire product, the eco-system it will be used in and the overall experience. Usability and functional aspects of the product have gained prime focus. As more and more businesses care about what their user's end-to-end journey is, we have been able to continually grow.
 
Scaling Designcoz has been a natural and gradual process. My sister, who recently moved to Dubai looks into business development in the Middle East, whereas I handle the operations in India. As we grow, we know that scaling the culture is not easy, but we ensure that we don't compromise on quality anyhow.
Image credits: The copyrights of the images used in this post belong to their respective owners. The credits where known are specified under the image - if you're the owner of an image and want it removed, please contact us.