Skincare – summer, winter, monsoon, autumn, fall – no matter what the weather is, skincare is a never-ending topic and concern. As you may already know, there are various skin types among people – dry, sensitive, and oily. Out of these, oily skin is the notorious one and with it, brings a load of skin problems. Simply put – it brings in one of the most dreaded skin problems, acne. Let's get down to business and explore the various skin care routine for oily skin you should know about.
One has oily skin as a result of the overproduction of sebum from the sebaceous glands. These are located right under the skin's surface. Sebum is an oily substance in our body made of fats. It's not all bad as it protects and moisturizes your skin, keeps your hair shiny and healthy. But like they say, too much of anything is bad, same for sebum. Excess of sebum leads to oily skin which further leads to clogged pores and acne. Other factors that lead to an increase in sebum are hormonal changes, and sometimes even stress.
But one thing that every person with oily skin asks is, "What is the best skin care routine for oily skin?"
It goes without saying that oily skin requires a good skin routine that would moisturize your skin without hampering the oil balance. One of the tips for oily skin is an astringent, antibacterial, hydrating product that doesn't clog up your pores are apt choices for oily skin.
Skin Care Routine for Oily Skin-
Daytime routine: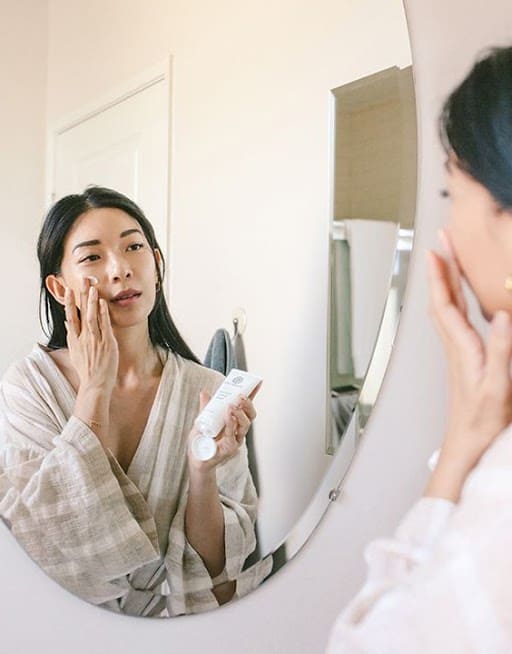 1) Cleanser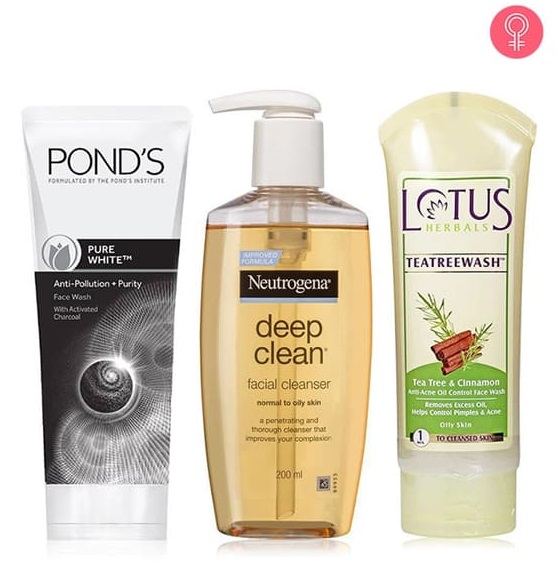 Start your morning routine with a gentle cleanser. It's important to cleanse your face to remove excess oil and impurities while in turn helping keep your pores unclogged. Be careful to pick a cleanser that can combat oily skin and balance your complexion.
Fruit extracts like grape and papaya are said to be great to unclog pores. Focus on your T-zone where oil excursion is maximum.
Tip: Keep an eye out for ingredients like sandalwood, turmeric, neem, and clove.
2) Toner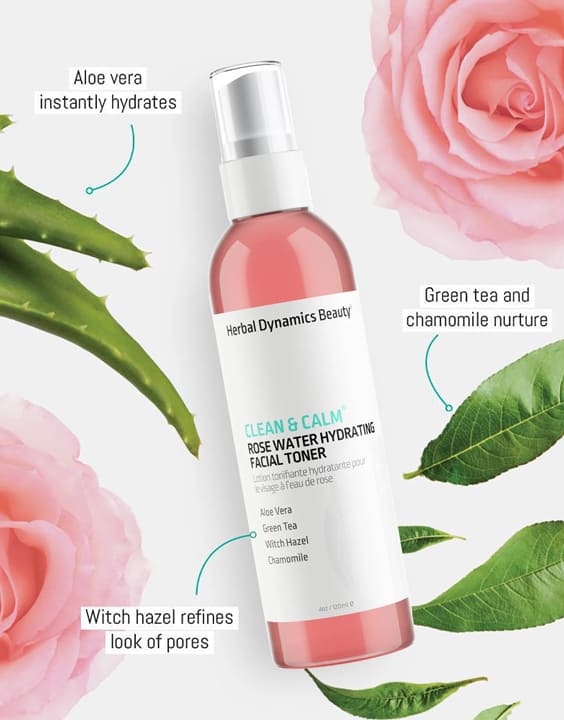 The second step in your skin care routine for oily skin is toning. A toner helps unclog your pores, maintain and regulate your pH levels and creates a layer of evenly toned skin. Some toners even help in reducing the damage caused by UV rays so keep your eyes out for this toner, they're a great deal!
Tip: Get a toner with ingredients like rose, elderflower, aloe vera, eucalyptus, almond oil, chamomile, honey, etc.
3) Moisturizer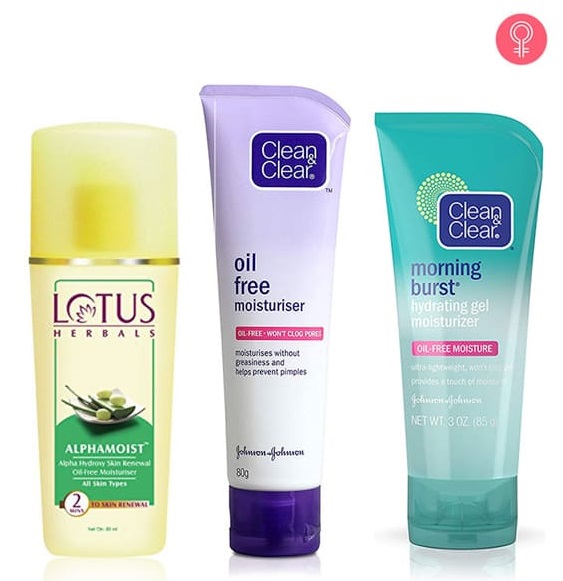 Just like normal skin, it is important to moisturize oily skin as well. Adding this step to your oily skin routine is essential as it helps reduce sebum production and improve your skin's texture at the same time. For oily skin, make sure you use a non-greasy moisturizer. With the evolution of technology and science, now, there are many oil-free moisturizers that provide the perfect amount of hydration without clogging your pores.
Tip: A gel-based, oil-free moisturizer with natural extracts is recommended for oily skin.
4) Sunscreen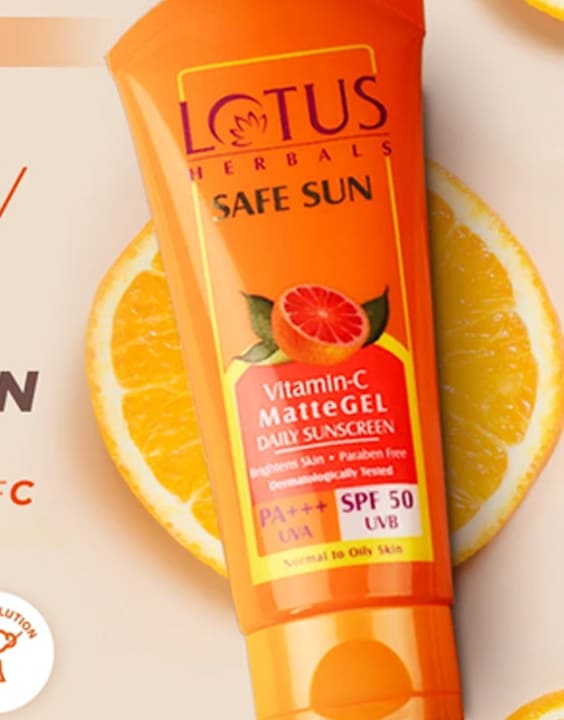 An oily skin and a greasy T-zone can be your worst nightmare. If you have this, you're going to need a non-clogging, mattifying sunscreen that will not only save you from harmful UV rays but also prevent your skin from creating an oily layer. To ensure this, pick a sunscreen that contains antioxidants and natural extracts.
Look out for ingredients like zinc, vitamin C, fruit extracts, and caffeine in the sunscreen if you have an oily skin problem.
5) Detox with a clay pack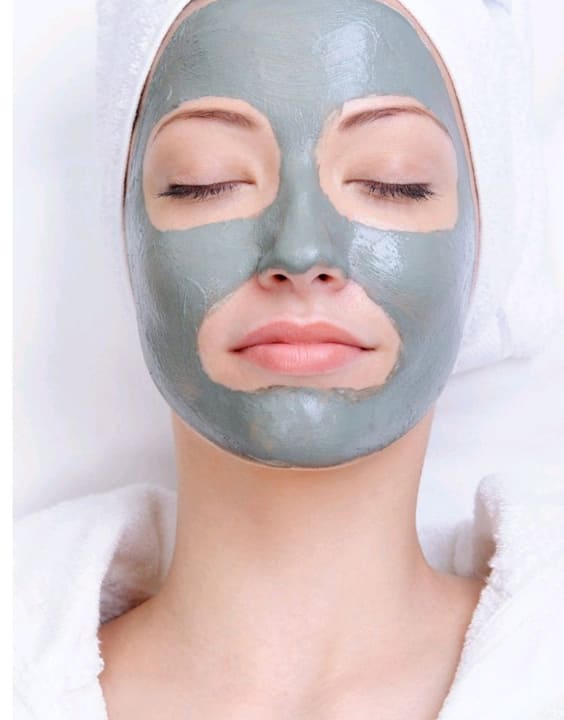 Face packs are a quick and important part of home remedies for oily skin. They help in absorbing skin oils and treat quite a few skin conditions as well. You could try the French green clay pack as it is quite popular among oily skin products since it is highly absorbent. This clay pack helps in getting a smooth skin, increases circulation, calms skin inflammations, and delivers nourishing minerals to the skin.
Night time routine: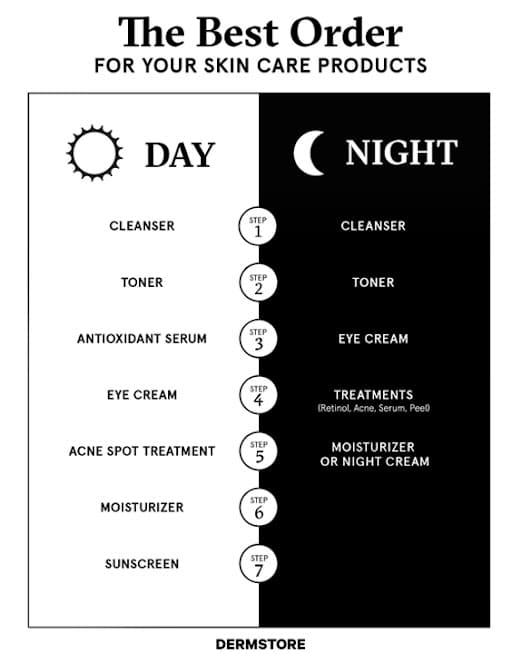 1) Cleanser
At the end of the day, a cleanser can be used to remove makeup but if you're one of those who doesn't use it, you must still cleanse your skin every evening/night to ensure that all the impurities are off your face. A light water-based cleanser would be a good choice to take off any excess oil. And one of the important points to note for skin care for oily skin is to stay away from any cleansers that contain alcohol as they may irritate your skin.
2) Toner
Toners are excellent for oily skin. They seep into the pores and provide a thorough cleansing while helping to balance the complexion. Not only do toners help in tackling common oily skin problems like removing excess oil, reducing blackheads and exfoliating, they also help to enhance the glow-inducing efforts of the rest of your skincare routine. If you need a new night partner, toner is what you're looking for!
3) Moisturize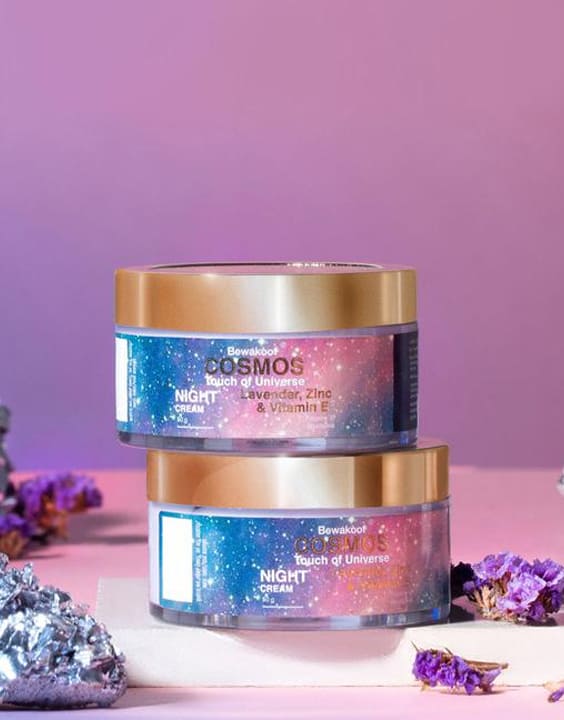 Moisturizing is a very important step in the skin care routine for oily skin. It's a common belief that oily skin does not need to be moisturized but that's a myth that needs to be busted, stat! Moisturizers don't 'add' water to the skin but instead 'hold' the water in your skin. Remember, a product that worked for someone else, may not necessarily work for you, so keep looking for a moisturizer that suits your skin. Here are some tips to pick the right one:
Use a water-based moisturizer as these do not aggravate the oily, acne-prone skin.

Look for products that are 'oil-free' or 'non-comedogenic'. These will not clog your pores.

Choose a moisturizer that also holds a broad spectrum of sunscreen; something with SPF 30 or higher, particularly.
4) Eye Cream
Just like the rest of the face, the area under the eyes also has oil glands. It is advisable to use a rich, decadent cream along with your moisturizer to keep your under eyes healthy and young-looking. As you age, which is probably in your late 20s or early 30s, you'll notice a lot of people your age have started using eye creams. So, if you feel you need an eye cream, you probably do. Face care for women and face care for men is a great deal, make sure you use the right products.
If you're one of those people who would prefer treating your skin at home, here are some home remedies for oily skin care. Don't forget, each person's skin is different, so while these remedies might work for others, they might work that well for you. In any case, it's not a bad idea to try these DIY packs and hacks.
 1) An ice rub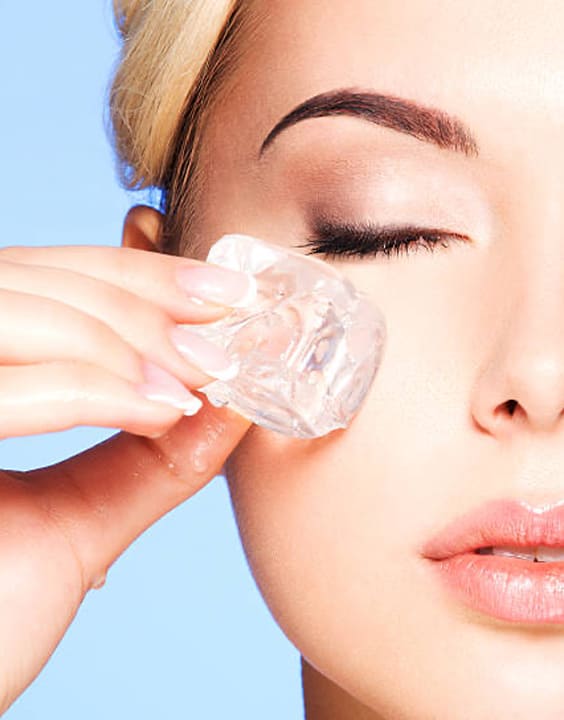 Applying an ice rub is one of the easiest methods to curb oily skin. The simplest way to do this – wrap a few ice cubes in a cloth and gently apply them over your face. To enhance the effects, you could make the ice cubes with natural ingredients like rose water, aloe water, cucumber, green tea, pomegranate, grape juice, etc. The benefits are immense – reducing inflammation, puffy eyes, skin irritation, preventing wrinkles and ageing lines, etc.
2) Honey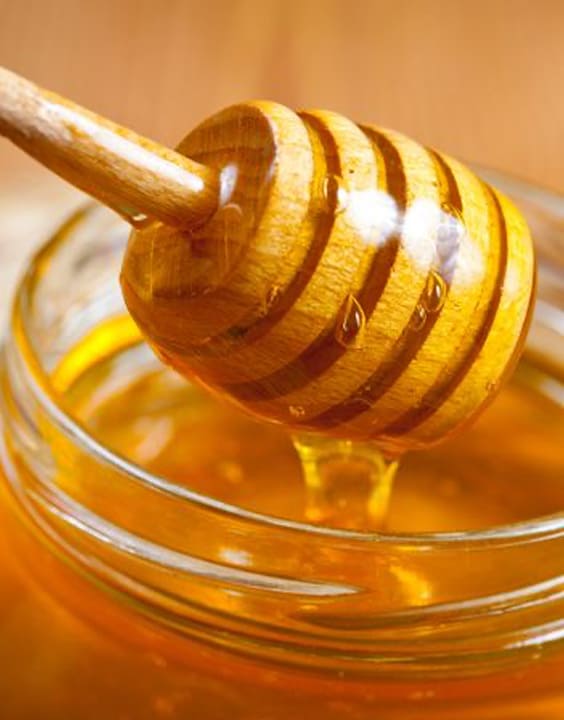 Honey is more than an ingredient to include in your diet. With its antibacterial and antiseptic abilities, honey is one of nature's most admired skin remedies and aids in treating oily and acne-prone skin. As a natural humectant, it keeps the skin moist but not oily. How to use it? Create a honey face pack by spreading a thin layer, preferably raw, on your face. Let it dry and rinse thoroughly with warm water.
3) Egg whites and lemons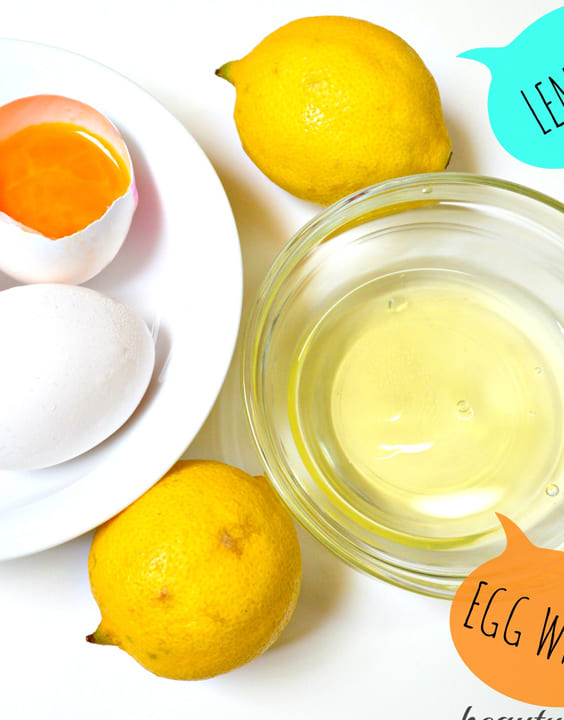 Both these ingredients combined are a super tool to deal with acne. They both are said to tighten pores. But, this isn't a remedy to try if you're allergic to eggs!
How to make an egg white and lemon face mask?
Combine 1 egg white with 1 teaspoon of freshly squeezed lemon juice

Apply on face and leave it on till dry

Remove with warm water and pat dry
4) Aloe vera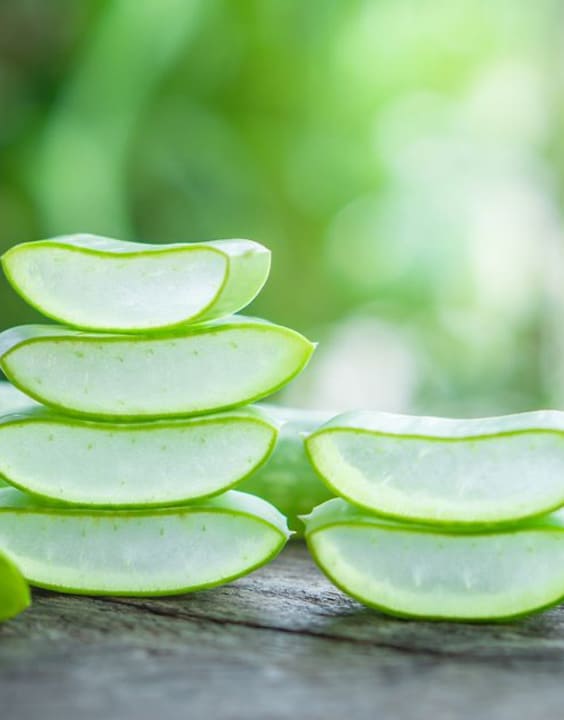 One of the most common oily skin care tips you'll always receive is, 'Try aloe vera'. Aloe vera is essentially known to help soothe burns and other skin conditions and thus, many people use it to treat their oily skin. You can apply a thin layer of the same to your face before bedtime and leave it on until morning.
5) Tomatoes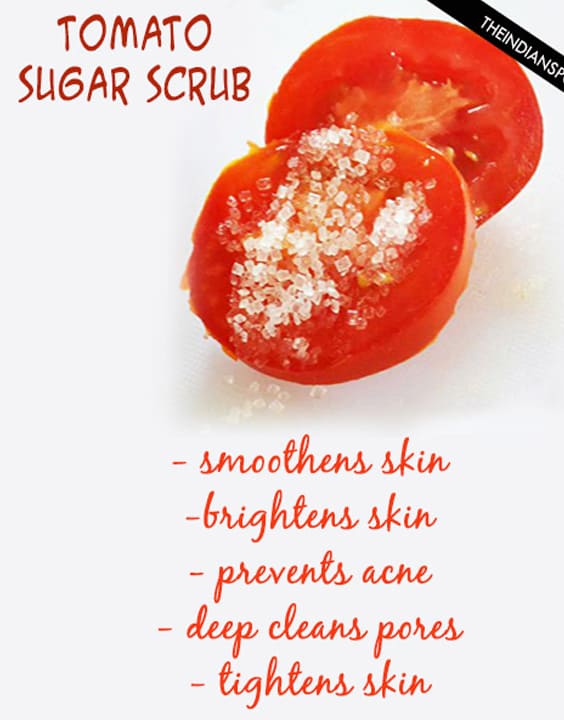 Salicylic acid in tomatoes helps in reducing acne. The acids in tomatoes aid in absorbing excess skin oils and unclogging pores. To make a tomato skin scrub, combine 1 teaspoon sugar with the pulp of 1 tomato. Apply to the skin in a circular motion, leave the mask on for 5 minutes and wash with warm water after. You could alternatively apply tomato pulp or tomato slices to your skin.
If you're someone who has been dealing with oily skin for a long time, you and many others have regularly asked similar questions. And today, we'd like to answer them! 
Question 1: How do I stop my face from being so oily?
Answer: Skin care for oily skin may be tricky but it's not impossible. Some home remedies or professional help, depending on how severe it is, you can treat your oily skin 
Question 2: How do you take care of oily skin?
Answer: Ensuring you follow a skin care routine for oily skin is an essential part of taking care of oily skin.
Question 3: Can oily skin be cured?
Answer: With the right skin care and expertise and guidance, you can get rid of the problematic areas of oily skin. Don't forget to check out some oily skin care tips to help your skin feel better.
Eating the right kind of food will also greatly help you to make your oily skin better. Foods like whole grains, legumes and unprocessed fruits and vegetables may reduce the effects. On the other hand, ingredients like zinc mineral, vitamin A and E, spinach, pumpkin seeds, brown rice, beans, peas and lentils and others are said to reduce the effects of oily skin
Usage of cosmetics to enhance your beauty or cover up the effects of oily skin may actually aggravate your skin problems. Body care is essential and knowing your exact skin type is even more important. So, if you're looking for feel-good products, check out the Cosmos collection. And make sure you're opting for water-based products rather than oil-based ones.
Oily skin may be caused due to genetics or hormones and thus treating it altogether may be tough. But, the right skin care routine for oily skin and avoidance of unhealthy food such as fried food, foods with high sugar content, and processed sugar, may help reduce the effects.
Lastly, do remember that if a home remedy is worsening your symptoms, immediately stop using it and contact your dermatologist or a doctor. In case your acne is severe, medical help is a must to avoid any scarring.
While your face packs are drying and the creams take effect, keep your shopping game on point with the best online shopping app, Bewakoof. Bringing you the best of all industries and products, online shopping in India is now just a tap away.
Related Articles- 
Image credits: The copyrights of the images used in this post belong to their respective owners. The credits where known are specified under the image - if you're the owner of an image and want it removed, please contact us.