Sun-kissed skin and white sand beaches taking over your imagination lately? Join the club! The temperatures have started to rise, so naturally, the layers have started to shed. We've gone from dedicatedly applying moisturizers to dedicatedly applying sunscreen.
We've ditched the mufflers and made sunglasses our prime accessory. We've also traded our leggings for skirts!
What's more? We stopped believing in just one single idea of a beach body, and embraced every version of it! With this came a rigorous research spree on types of bikini styles available in the market that can be flaunted for our planned or spontaneous getaway.
Since we're pretty sure you're also looking for the same, we thought we could share our biggest takeaways and make the job much easier for you! Trust us, once you get to the end of this article, you'll be compelled to hit 'purchase' no matter what site you're surfing.
Before we delve into the world of bikinis, how about we take a look at the 5 things that go really well with them? Aspiring fashionistas, take notes!
How To Rock Different Types Of Bikini!
While your summer-ready bod is enough to set eyes rolling, your Instagram feed and your inner diva demands more from your bikini look. That's why it's so important to style it the right way and add your own unique touch to it. There are a few common accessories or additions that you can make use of though, and we've explored them below! Have a look.
Cover-Ups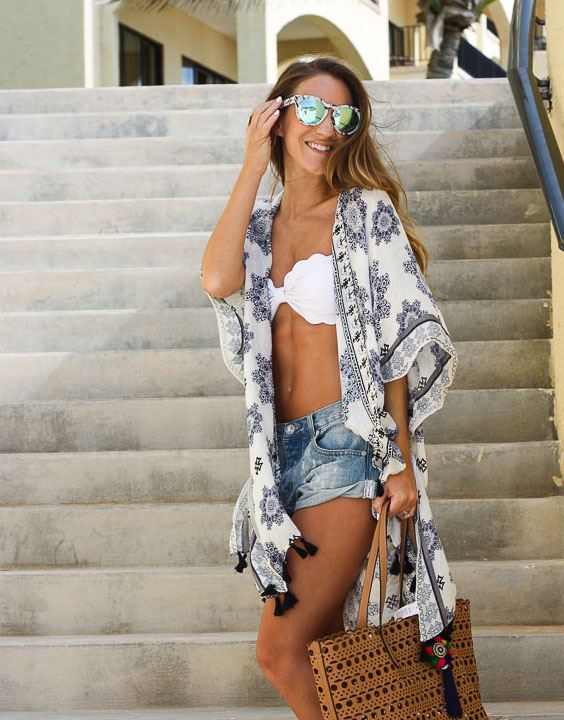 Apart from the quintessential swimsuit or your bikini, there's one more essential you should back for your beach vacay or pool party, and that's a cover-up!
Lightweight, flowy, and luxe, cover-ups were made for mystery in terms of style, and comfiness in terms of function. They also protect you from the sun, which is one thing most of us neglect when we're chilling by the water.
Beach cover-ups are mostly bohemian-influenced to give them a relaxed and partially nomadic vibe and hey – we're not complaining! The tassels, the prints, the asymmetric hemlines and the semi-sheer fabrics are all our favorites, and they ought to be yours too.
Sunglasses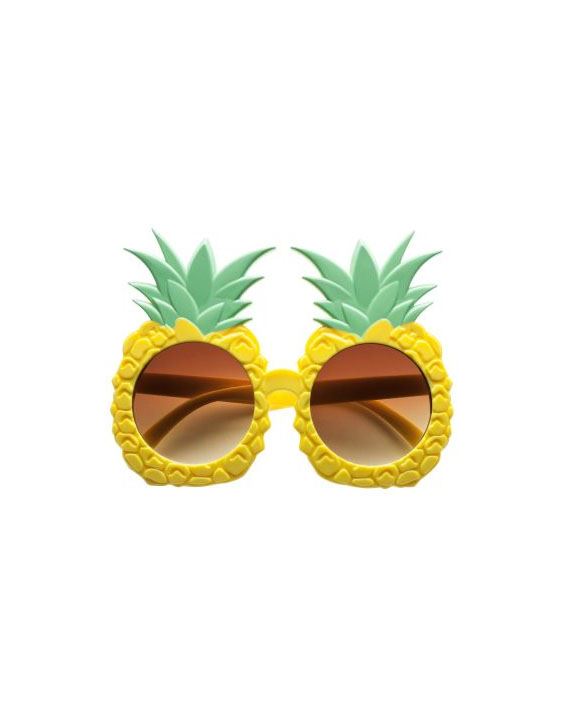 Throw shade, quite literally with a pair of sunglasses that is either oversized so you can go incognito, or diva-esque so you can grab that cute boy's attention.
Sunglasses will also help you see clearer on an exceptionally sunny day, but don't forget to take them off while diving into the water. If you're bored of the classic black shades, go for colored ones like red, yellow, blue, etc.
Make sure you have fun with it and make sure they're UV Protected before you pair them with any one of the types of bikini!
Jute Bags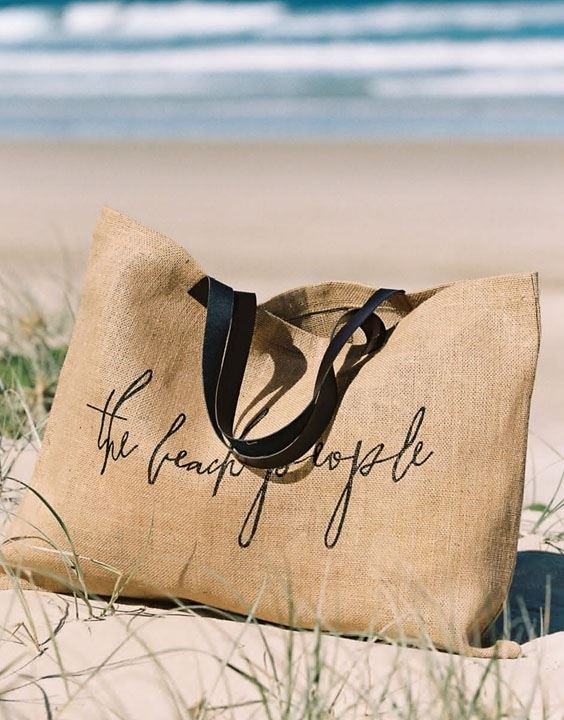 You need someone, or something on your arm when you're holidaying, and is there anything better than a fun jute bag to keep you company? We think not!
Jute bags are a beach essential for many reasons. Firstly, you can't take leather anywhere near humidity and secondly, they're much more relaxed than your regular statement handbags.
Lately, we've been seeing a lot of round jute bags take over social media, and it's safe to say that we've gotten one for ourselves already!
Sun Hats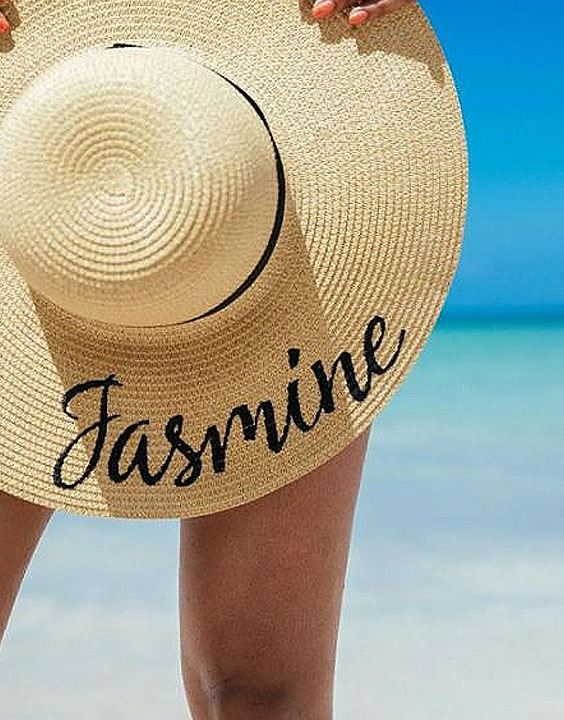 What's not to love about oversized hats that keep us cool while ensuring we look like a million bucks? Nothing! Sun hats have gone from being essentials to a fashion statement, with all kinds of designs making an appearance.
From ones with small quotes or phrases embroidered to quirky prints, these hats are exactly what you need to stir up some fun, but classily! One thing to take note of when buying a sun hat is the sturdiness. Too light and the wind will blow them away; too heavy and your comfort will be led astray!
After you've found your perfect match, just put it on and slip into your favorite types of bikini – you'll be set.
Sarong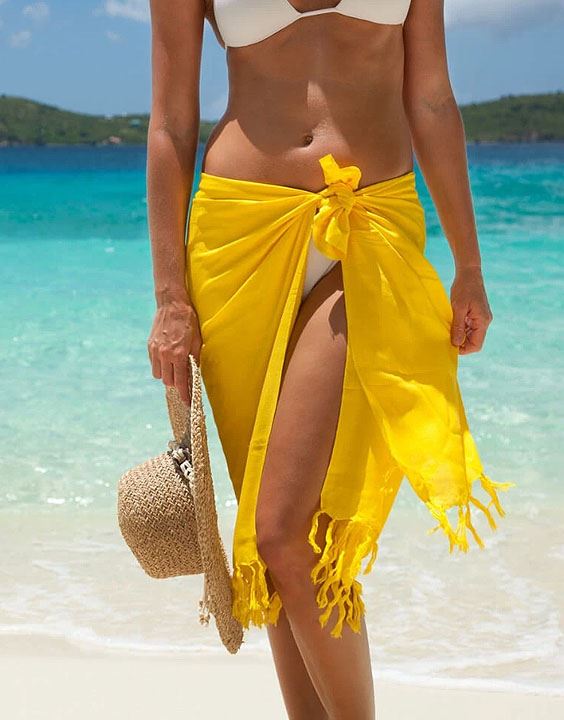 This simple yet stunning piece of fabric is like a cherry on top of your bikini look! All you need to do with it is tie it up at your waist and relax away.
Sarongs add that much-needed 'oomph' to your outfit and are one of the best parts about beach fashion! They're seasonless and ageless, which means no print isn't 'in' at any given time of the year or decade.
Sarongs can be styled in several ways, and tying them up may seem like a lot of work but it really isn't. When you're only chilling and not thinking about taking a swim, a sarong ought to be wrapped around you.
Find ones in bright colors or eye-catching prints to make your #OOTD an absolute hit!
Now, let's move on to the various types of bikini styles you should know about. You don't need to own them all – just one that seems perfect for you and your unique body type!
Different Types of Bikini Styles
1) Bandeaukini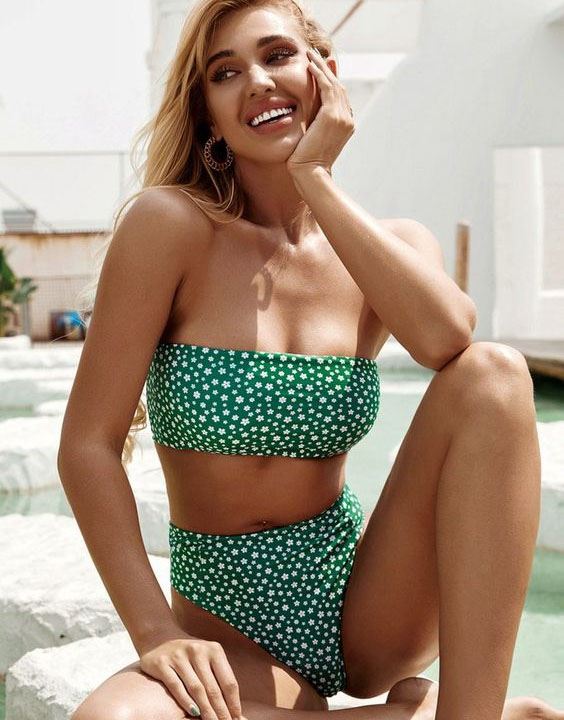 This one's for the no-straps gang! If you love wearing tube tops, you're going to love the bandeaukini which is pretty much the same, except here, your entire midriff is on display.
Every bit sensual but also extremely unforgettable, wearing the bandeaukini demands confidence – and we know you have plenty.
Before baring it all though, it's important to keep in mind that while you may find budget-friendly bandeau bikinis somewhere, they're not malfunction-proof like the ones that tip the scales towards a more expensive side.
But since bikinis are an indulgence, you wouldn't mind a little splurging, right? Turn up the heat in one of the most head-turning types of bikini styles.
2) Tankini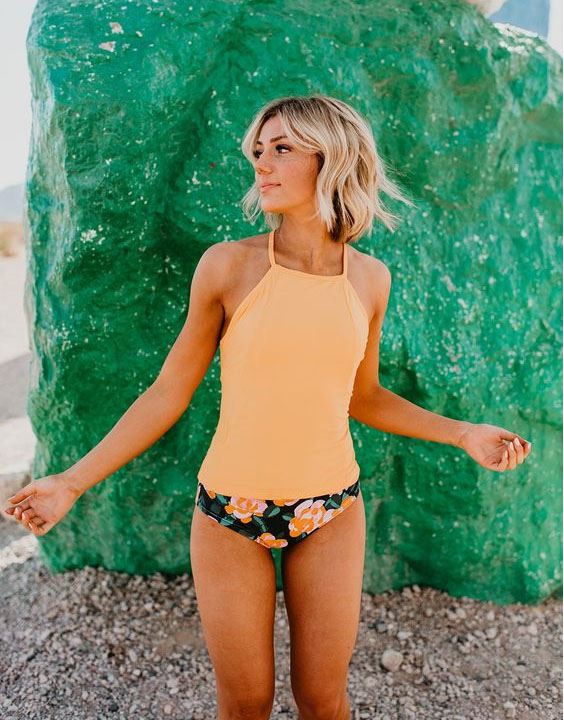 We always look to the same ol' tank top at the back of our closet when we want to whip up a great #OOTD, and looks like the makers of swimwear took notice and gave us the tankini!
It combines the quintessential tank top with bikini bottoms or boy shorts, and the top can either be slightly longer or fall just below your bust.
Tankinis have been a huge hit with women of all ages and sizes because these types of bikini tops are extremely flattering no matter the color and design! By flattering, we also mean comfortable, as the silhouette is familiar and typically made from a cotton-lycra blend.
This two-piece swimsuit also promises the best of both worlds, just like the skirted bikini, so you ought to make this one your own!
3) Skirtini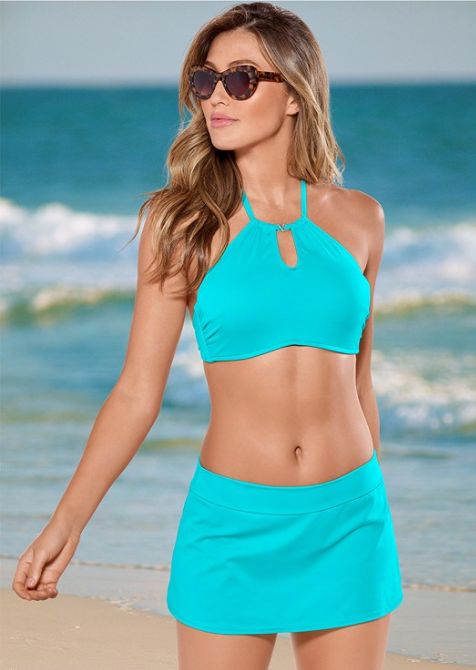 Who doesn't like getting the best of both worlds? We certainly love it, and that's why we also love the skirted bottom bikini which makes for a chic, cute, and feminine addition to your closet.
Even though skirted bikinis aren't the best choice of clothing if you wish to take a dip in the pool or the ocean, they're perfect for playing games 'neath the sun! Also known as the swim skirt, this trend has been huge among fashionistas over the last few years and was also a retro favorite.
It'll be one of the best types of bikini to don when you're on holiday with the girls! As far as designs are concerned, you can choose something sporty for yourself or something with all-over print! Look for details like frills, tie-ups, etc.
4) Microkini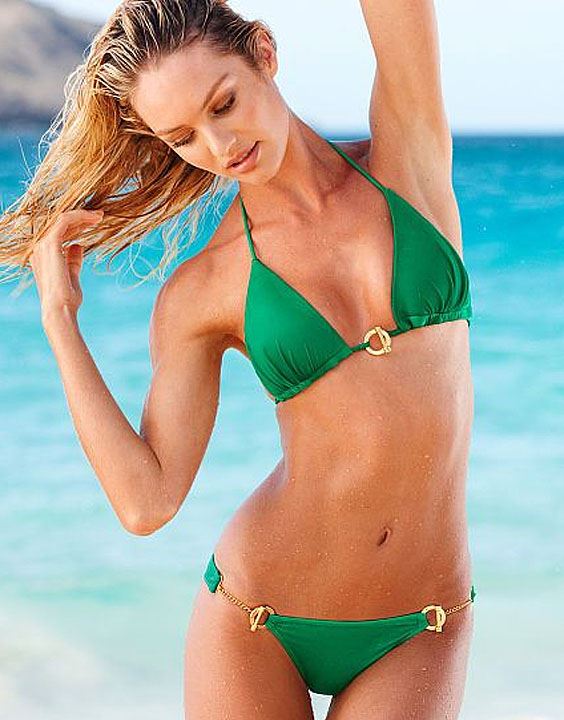 The skimpiest among all types of bikini styles, the microkini is what one would wear to a summer season getaway with their main man!
Highly sensual and scintillating, the microkini barely leaves anything covered and so, a private beach is its best friend. Your confidence will touch new heights once you slip into a microkini and we can guarantee this!
Even if you wish to flaunt this with a lot of people around, you have to let your boldest side take the front seat; there is really no scope for shyness with this one.
Besides, if you're single and ready to mingle, wearing a microkini to the next vacation you've got planned might just work out really well in your favor!
5) Slingshot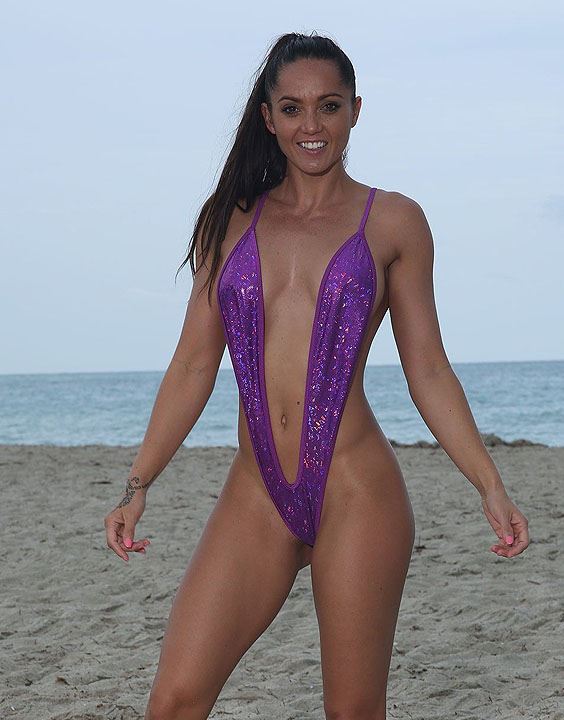 Turn up the heat in a sling bikini that offers little coverage as compared to its other one-piece counterparts, but is also so much sexier! It goes by many names, some of which are 'slingshot', 'slingkini', 'suspender bikini' and 'suspender thong'.
The fabric at the neck is what supports and keeps this bikini intact. Generally, the sling bikini leaves the side of the torso exposed and sometimes, the designs can be such that they leave even the midriff exposed. It is one of the most glamorous types of bikini and is preferred by a lot of celebrities too.
We'd say – flaunt this one to a pool party instead of the beach. And if you do find yourself being drawn to this one, make sure your research about the variants is in place before you buy it!
6) High-Waisted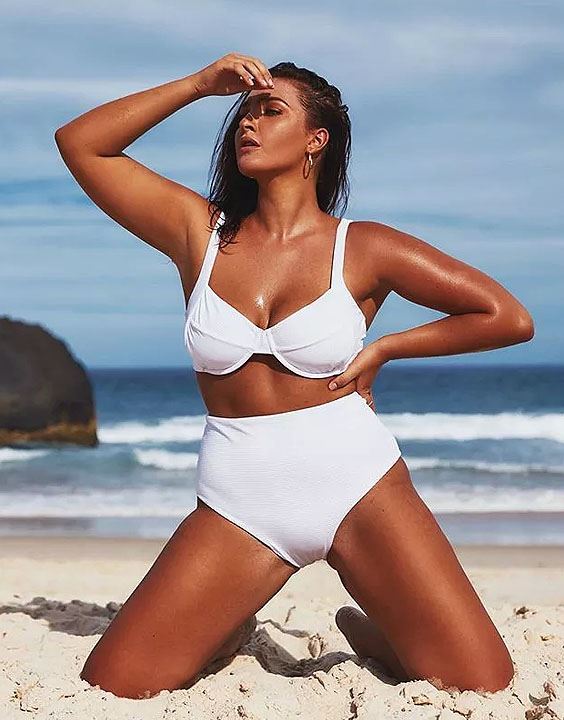 We have a special spot in our wardrobe for everything high-waisted, from jeans to skirts and now – bikinis! They are instantly flattering and give our body that hourglass shape we crave for time and time again.
High-waisted bikinis have become extremely popular too, and they bring together retro, cute and contemporary seamlessly! You may have seen them on your favorite bloggers too, as no one is immune to this bikini that promises to cover your torso even partially and add definition to your bust too.
High-waisted bikinis with color blocking are at the top of the trend charts, so be sure to give them a try. You can also opt for ones with polka dots and floral prints if you want to stay on the more girly side.
7) Halter Neck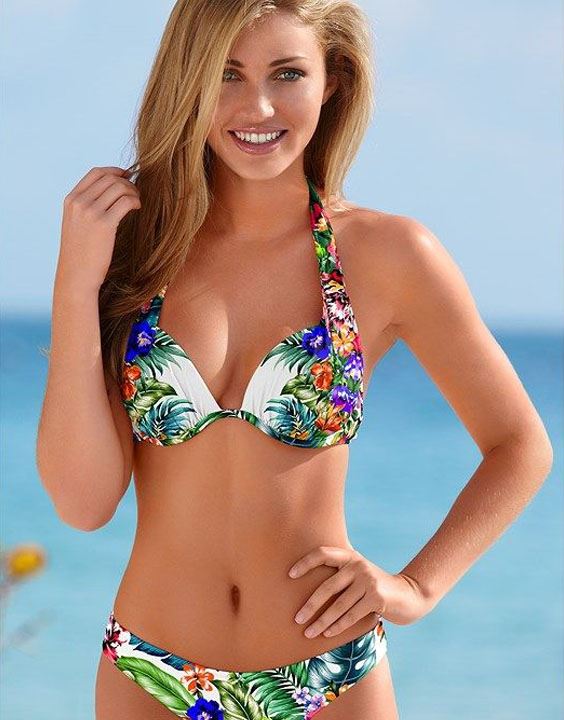 The halter neck bikini, just like its name suggests, has a halter neckline that isn't flattering for all, but flattering for most! Made with triangle cups and a string that ties around the back of the neck, in the middle, halter neck bikinis are a popular pick among women.
They're also one of the most classic bikini styles and will be found in a lot of womens' wardrobes already. It will work to cover most of your bust, and the bottoms too are not that revealing.
If comfort is what you're seeking from the types of bikini you choose, then the halter neck bikini is bound to be your best friend!
8) Underwire Bikini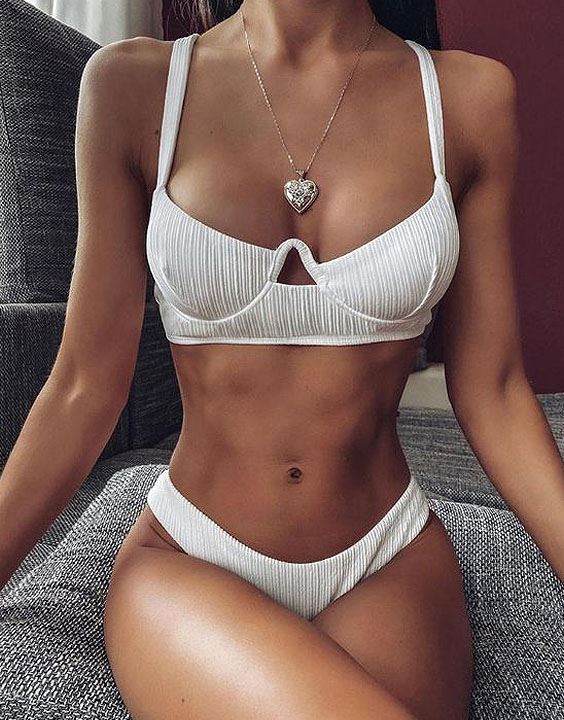 This one's for the ladies who think they could never pull off a bikini just because of their higher cup size!
The underwire bikini is just like your favorite bra but can be worn with bikini bottoms to the beach and the pool. It may or may not be padded, and offers a lot more lift than the regular bikini tops.
To make things more heated, you can choose tie-up thongs as bottom wear with these, or go for boyshorts too. When it comes to the underwire bikini, you just can't go wrong! Running on the beach or lying down in the sand is not out of your reach anymore, thanks to these types of bikini!
That brings us to the end of our list! Now it's your turn to let your style shine brighter than the sun with that perfect bikini, and look hotter than it too! Go ahead and find one for yourself. If you're running out of inspiration to style it at any point, look no further than your favorite Bollywood actress in Bikini!
Image credits: The copyrights of the images used in this post belong to their respective owners. The credits where known are specified under the image - if you're the owner of an image and want it removed, please contact us.