One of the most defining visual aspects of a men's shirt is its collar. Framing the face in a significant way and creating an eye-catching impression, the collar of a shirt defines its profile.
We are going to discuss on various types of collars for men's shirts in this article.
With the slow disappearance of ties from the list of men's formal wear essentials, collars have become the new spotlight in menswear for any professional event or high-stakes occasion.
The shirt collar has come a long way from huge ruffled medieval collars, detachable stiffs and flamboyant neck-rolls! The shirt itself has gone through a massive evolution throughout fashion's history. Furthermore, types of collars have had a huge impact on the display of social status, economic class and nature of occupation from a socio-cultural point of view.
Let's take a quick look at some of the most interesting points in the history and cultural significance of the men's shirt collar:
Men's shirt collars were worn for the first time in the mid-1400s. Before this era, it was common practice for men to wear tunics with scoop, round, or boat necks. Oversize and exaggerated, these stiff collars were popular until the 16th-century. Called "Neck Ruff" collars, these types of collars were seen as a symbol of elitism and status quo in the society of that era and were immortalised in the portraits of many men in high-society.
In the mid-1800s, detachable shirt collars were all the rage for men. As the most symbolic parts of their style, these would get dirty easily and detachable collars were invented to save up on the time spent hand-washing clothes.
With the advent of industrialisation and the invention of central heating, washing machines and other such luxuries, detachable collars began to fade in popularity in the early 20th Century. Instead, men began to prefer shirts made in lighter fabrics, with attached types of collars.
As soft collars increasingly became the norm, polo shirts by Rene Lacoste took centre-stage in men's fashion in 1933. The phrase 'polo shirt' was coined by Lacoste's polo-playing friends who inspired him to design this iconic shirt.
Today, the lines between 'white collar' and 'blue collar' – popular phrases among the workforce – have blurred significantly. However, these have their origins in the early 20th century, signifying that 'white collar' gents worked at more prestigious posts and desk jobs, whereas 'blue collared' gents or those who wore darker collared shirts worked in manual labour or jobs that required physical effort.
Today, we are investigating men's shirt collars in detail – everything you need to know about types of collars is here!
However before we dive into the different types of shirt collars, we must understand the components that a typical shirt collar contains:
Collar Points are the tips of the collar.
Collar Point Length is the distance from the collar point to the seam of the collar band.
A collar Band is the piece of fabric or fold that wraps around the neck.
Collar Height is the height of a folded collar as it fits on the neck.
Collar Tie Space is the distance between the top of the folded collar parts where the shirt is buttoned.
Collar Spread is the angle between each of the Collar Points.
Now that we have our glossary in check, let us deep dive into types of collars. We can now analyze and identify different types of collars with names and vocab that will best help us understand the style of each of the shirt collar types.
Read on for a detailed overview of Types of Collars for Men's Shirts
1) The Wing Collar:
The wing collar is a more traditional and dressier alternative to the turn-down collars that are attached to most contemporary shirts.
This collar comprises of a band with starched collar points that protrude outwards like wings, thus giving this style the name 'wing collar'. An ideal choice for black-tie dress codes, evening wear and formal white-tie dress codes, this is one of the different types of collars on men's shirts that express a high-fashion, stylistic appeal.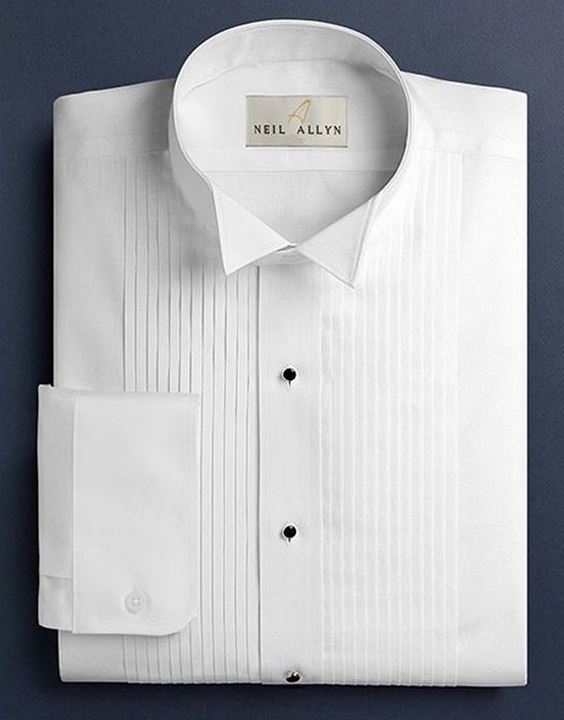 Style File: Ideal with a tuxedo, these types of collars are meant for a more flamboyant and fancy style. Layer this shirt up with a long blazer or trench if you would like to go for a modern style. Button it up and conquer every room you walk into!
2) The Point Collar:
The default business collar is the 'point' collar.
The most familiar of the lot, this collar is characterized by its pointed tips. The collar spread is minimal – max 3.5". Thus, this is an ideal collar for traditional office ties, as it does not expose the folded edges of the tie and helps it stably sit on the neck.
When worn under a blazer or a jacket, the points of these types of collars do not get covered by the lapels. A point collar has medium stiffness and is a workwear favorite.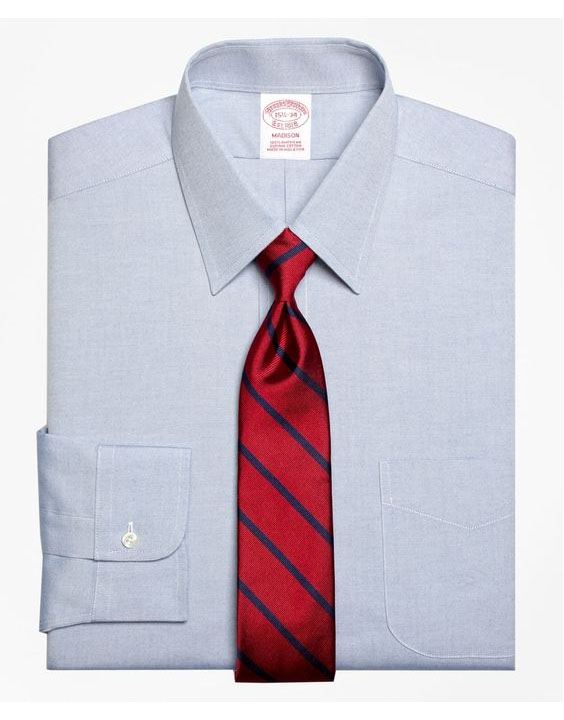 Style File: The world of fashion is your oyster when styling this versatile collar. Ideal for covering neck-ties and scarves, try juxtaposing this collar with a contrasting tie in a statement color for a chic look and bold appeal. You can also wear this shirt buttoned-down, on its own, for a more laid-back and casual look. The choice is yours!
3) The Spear Collar:
The 'spear' collar is a retro version of the point collar and gets its name from its elongated, pointy, spear-like collar points.
Due to the collar point length of these types of collars, they work very well under blazers and other formal jackets as the points get completely covered by lapels. These collars are making quite the comeback of late, thanks to their rakish appearance and vintage appeal.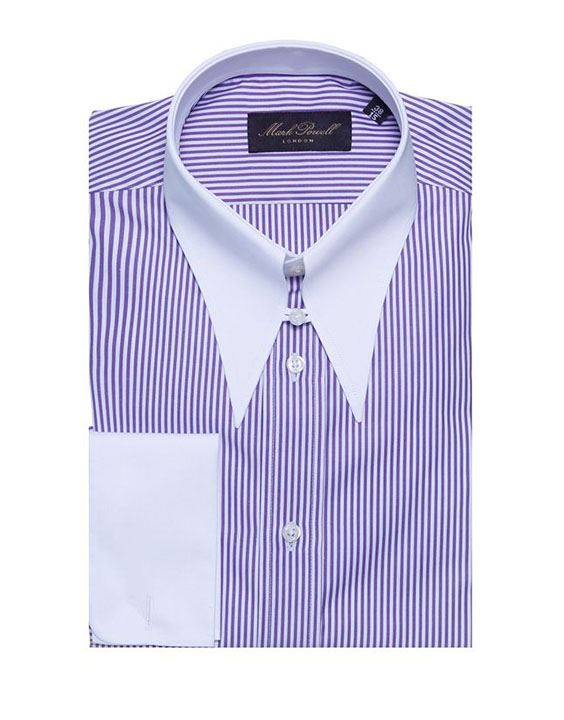 Style File: Out of all the different shirt collars discussed here, we love this one for its currently trending retro vibe! You can amp up the nostalgic appeal of this collar by opting for one that's in contrast – in pattern or color – with the rest of the shirt. Tuck this one into your fave pair of chinos and get ready to rock 'n' roll your days away!
4) The Button-Down Collar:
Originally worn at England's polo fields, the button-down collar has become a modern-day favorite.
Brands like Brooks Brothers introduced this style into ivy and prep circles in a major way. These collars have the function of buttoning down their collar points, giving a very unique and high fashion look to the neckline as a whole. Derivatives of the point-collar, these types of collars are very appealing stylistically and can hold their own without any added elements, layers or fuss.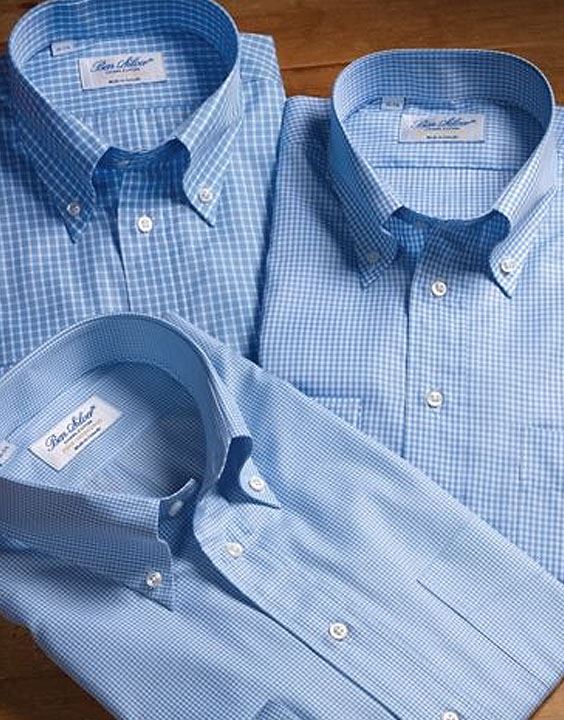 Style File: This is one of the best men's shirt collar types and we suggest you wear these more nonchalantly with a tapered pair of chinos or denim! Leave the shirt untucked, but button-up completely – to the tips of your collar – to give yourself a super preppy, contemporary and nerdy-chic look.
Opt for neutral and slated hues like olive green, maroon, mustard, etc. to give yourself a super stylish upgrade!
5) The Band Collar:
Also known as the 'grandad' or 'mandarin' collar, this is a style that has enjoyed an unexpected revival in recent times.
Capturing the zeitgeist with a very current style, and mastering the east-west cross-over – this is the most sartorially relevant shirt collar in the 21st century and gives us a glimpse of how shirt collars may be interpreted as we step into the future. Now that ties are almost always optional, other types of collars are also becoming optional.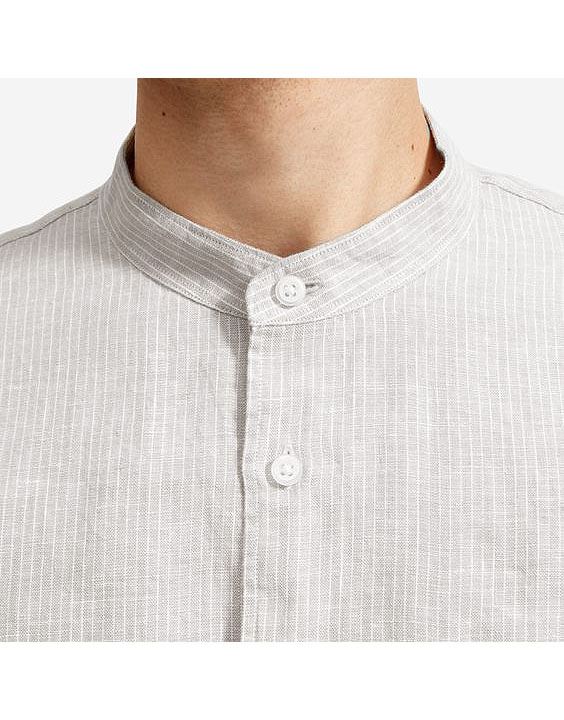 Style File: Of the different types of collars in this list, this collar is perhaps the easiest and least limited when it comes to styling. Wear this type of collar in a light linen fabric and give yourself a bit of an indie-twist by wearing it un-tucked to resemble a short kurta. Pair with sandals or kolhapuris and a pair of khakis to complete this outfit!
6) The Club Collar:
Another vintage classic that is gaining popularity in today's fashion cycle is the club collar.
These types of collars were famously worn by high-profile students at England's prestigious Eton College and are religiously worn on the campus as a preppy accent even today. Resembling a 3-D folded version of a 'Peter-Pan Collar', this style is distinguished by a sleek band and rounded collar points.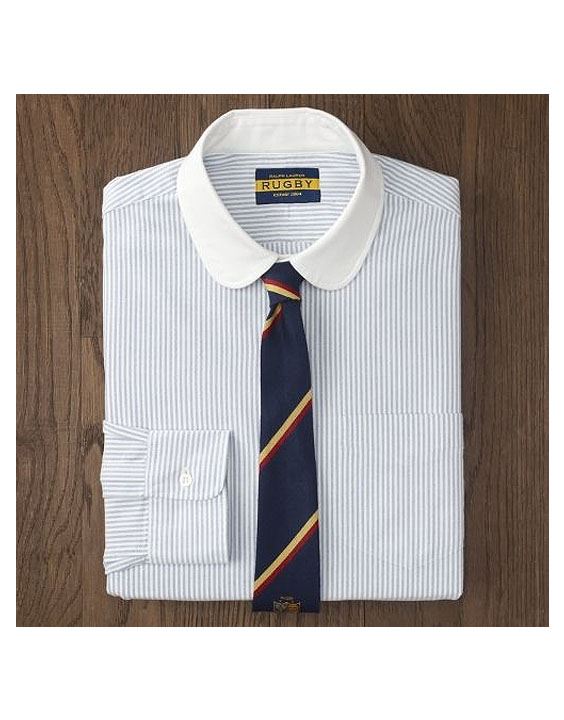 Style File: Evoke ultimate menswear nostalgia by wearing this collar under a sweater vest and accessorize with a chic beret hat. Unique and formal, you can style these types of collars for all kinds of events and give your style quotient a dapper upgrade.
7) The Spread Collar:
A spread collar is probably the most versatile of different types of shirt collars.
Not as exaggerated as the spear collar to be viably worn without a jacket or overcoat, and spread out enough that even if you do wear a layer on top, the collar points get covered easily – the 'spread' collar is the best of both worlds. A spread collar is also suitable for thicker ties that are made in heavier fabrics such as wool or cashmere. There are various clothing brands offering a wide variety of men's clothing one of them is Snitch they offer mens shirts, t-shirts and denims in 200+ designs that too in budget.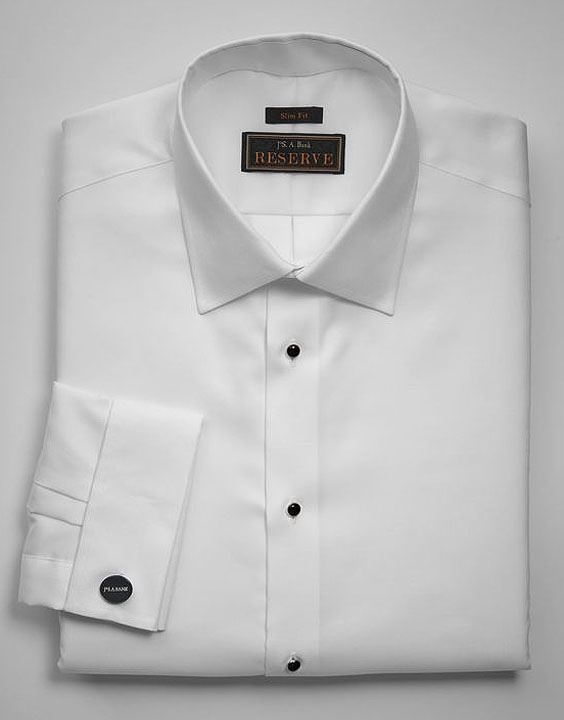 Style File: Wear your spread collared shirt with a zipper moto or leather jacket to dominate in the smart-casual arena. These types of collars look great with or without a jacket and can be easily worn for situations where you need to be able to take off your jacket without a worry.
Many online store brands provide this sort of soft collar and you can also try various prints and colors to spice up your outfits.
8) The Cut-Away Collar:
An extreme version of the spread collar is a cut-away collar.
This collar is defined by points that angle back towards the shoulders. Clean and contemporary, this collar looks good with or without a tie. When worn with a jacket, the collar points get hidden under the lapels and when worn with a tie, there's lots of silk exposed on either side of the knot.
A cutaway collar has a wide distance of about 6" between its collar points and in some cases, the angle of the collar can be completely horizontal.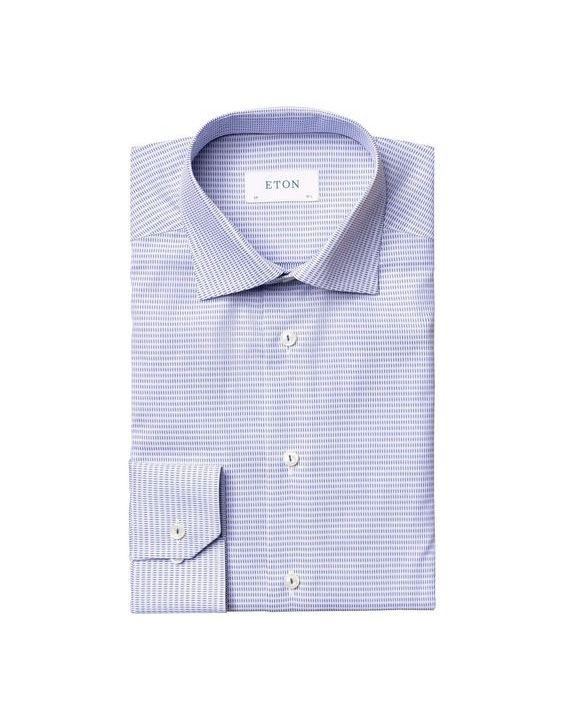 Style File: A cut-away collar is an ideal choice for 3-piece outfits. Wear a white or powder blue cut-away collared shirt with a contrasting sweater vest in a striking jewel tone, and layer this ensemble with a black trench coat for a chic color-blocked winter look. You can also go light for the summer, by wearing these types of collars in breezy linen or cotton shirts. Tuck these into cargo trousers or straight-leg chinos for a sleek business-casual flair.
These are the main types of collars for men's shirts you need to know in order to pick one that suits you best! A shirt that is styled well, keeping its collar in mind, is sure to make a powerful impression and give you an undeniably sleek and dapper look.
If you like what you see, check out our fashion app to browse through some fashionable men's shirts – Happy style hunting!
Image credits: The copyrights of the images used in this post belong to their respective owners. The credits where known are specified under the image - if you're the owner of an image and want it removed, please contact us.