Cargo joggers have become a trend that effortlessly combines usefulness and style in the ever-evolving world of Mens fashion. These trousers, which were created by combining joggers with cargo pants, are now a mainstay of street style and informal dressing. Due to the versatility of these pants, you can get a zillion Cargo Joggers Outfit Ideas effortlessly which also make them a staple in the wardrobe.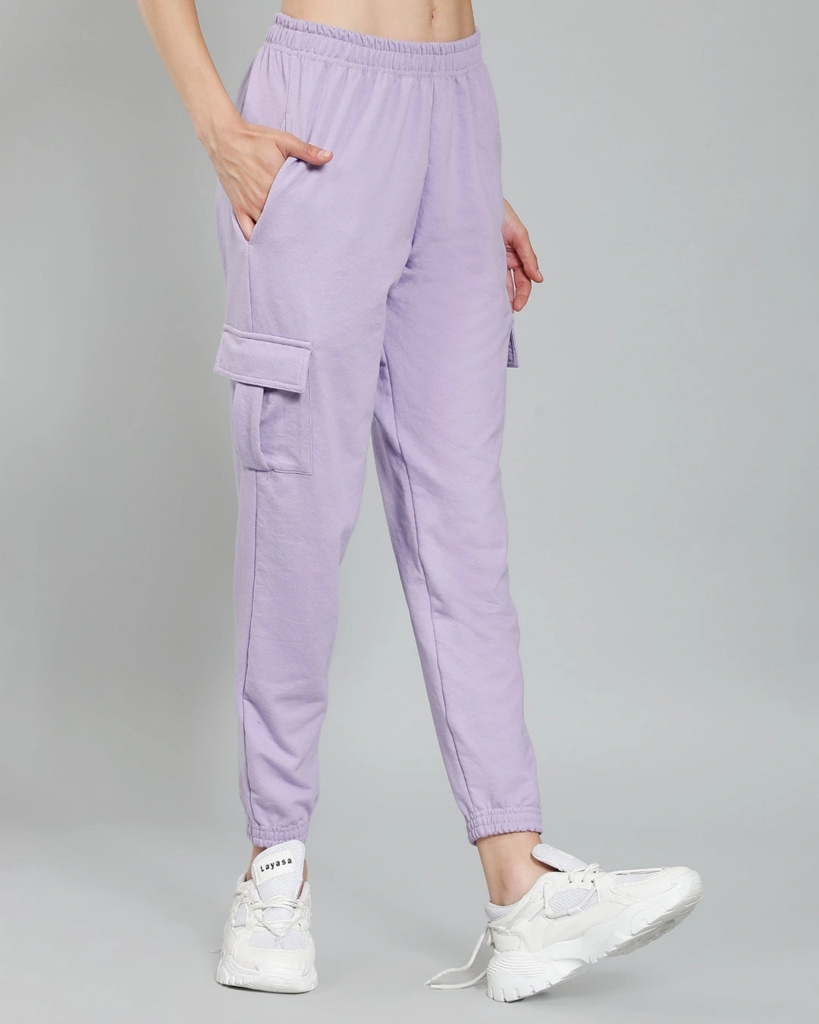 Introduction: The Versatility of Cargo Joggers
Cargo joggers are more than simply another pair of pants; they stand for a successful union of coziness and cutting-edge style. Beyond their practical origins in the Mens clothing section, they currently hold a major position in the worlds of street style, athleisure, and other fashions. These versatile pants stand out as a prominent option for people looking for a balance between comfort and style in their everyday attire.
Let's explore all the different ways that cargo joggers can be worn, from dressing them up for a night out to seamlessly wearing it as a casual outfit. Find out all the options these adaptable pants fit in the fashion trend world and use them as a blank canvas to express your own ideas.
Read all about Cargo Pants Outfit Ideas for Men on our blog! 
Dressing Up with Cargo Joggers: Elevating the Look
Adding Elegance to Your Cargo Joggers Outfit Ideas
There are various fashionable options to think about when transforming your dressy cargo joggers from casual to sophisticated. The appropriate pair of formal stylish cargo joggers can help you put together a stylish evening look that is both comfy and on-trend. How to improve the Casual jogger pants looks is as follows:
Dressing cargo joggers:
Start by choosing cargo joggers made from elegant materials such as satin, silk, or a premium fabric blend. These exquisite textures quickly improve the entire appearance.
Put on heels:
Put the look over the top by pairing with heels. Block heels, strapped stilettos, and heeled ankle boots all help to stretch the legs and give the wearer a more formal impression.
Silk Top or Elegant Blouse:
Put a silk blouse or a chic, fitted top inside the cargo joggers' waistband. The sophisticated fit and opulent fabric contrast wonderfully with the casual jogger look and would make the perfect evening outfit.
Know more about Must-have Cargo Pants For Girls on our blog! 
Customized Blazer:
For a classy touch, add a tailored blouse or blazer to amp up the ensemble. To make a statement, choose a blazer in a color that contrasts or complements your outfit. For a somewhat more casual yet chic look, push up the sleeves.
Statement Add-Ons:
Add statement accessories to elevate any boring ensemble. A hefty belt, a bright necklace, or edgy earrings can grab attention and inject some glitz. To go with the dressier outfit, think about wearing more sophisticated hair and makeup. A traditional bun, sleek waves, or polished waves can all improve the appearance while Dressing up with jogger pants.
Dressing Down with Cargo Joggers: Achieving a Casual and Comfortable Look
The height of comfort and fashion, cargo joggers are an excellent option for dressing down while retaining a chic and carefree appearance. Here's how to wear cargo joggers in a laid-back manner and update your Men's bottomwear section:
Wearing Casual Cargo Joggers:
Start with a pair of casual cargo joggers outfit which is made of cotton or jersey. The comfort you require for a casual dress is offered by these fabrics.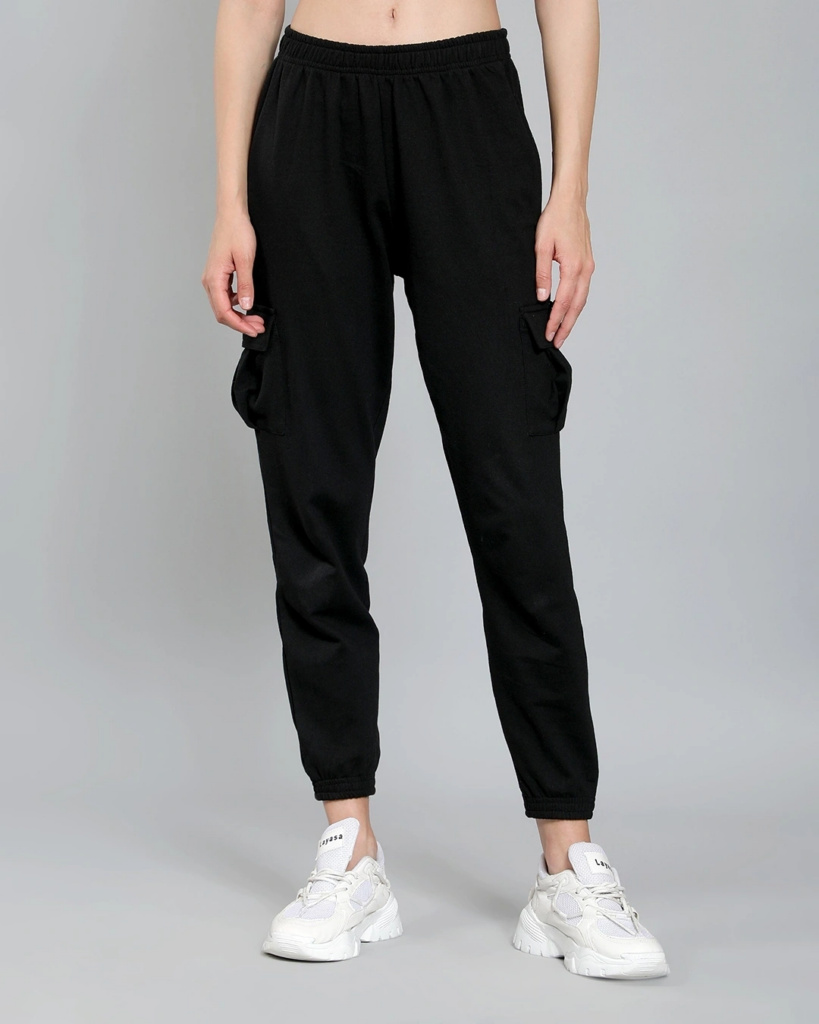 T-shirt or hoodie with a design:
Wear a cozy sweatshirt, graphic t-shirt or hoodie with your cargo joggers. Pick one with a pattern or statement that captures your sense of fashion or interests.
Read all about Must-Have Winter Wardrobe Essentials on our blog! 
Sandals or sneakers?
To maintain a casual style, choose comfortable shoes like sneakers or sandals. A pair of timeless white sneakers is always a good choice, or statement sneakers can provide a splash of color.
Sportswear Layers:
The secret to the athleisure style is layering. For additional warmth and flair, think about layering a hoodie or a lightweight bomber jacket over your t-shirt. With athletic accessories like a baseball cap or beanie, embrace the athleisure trend.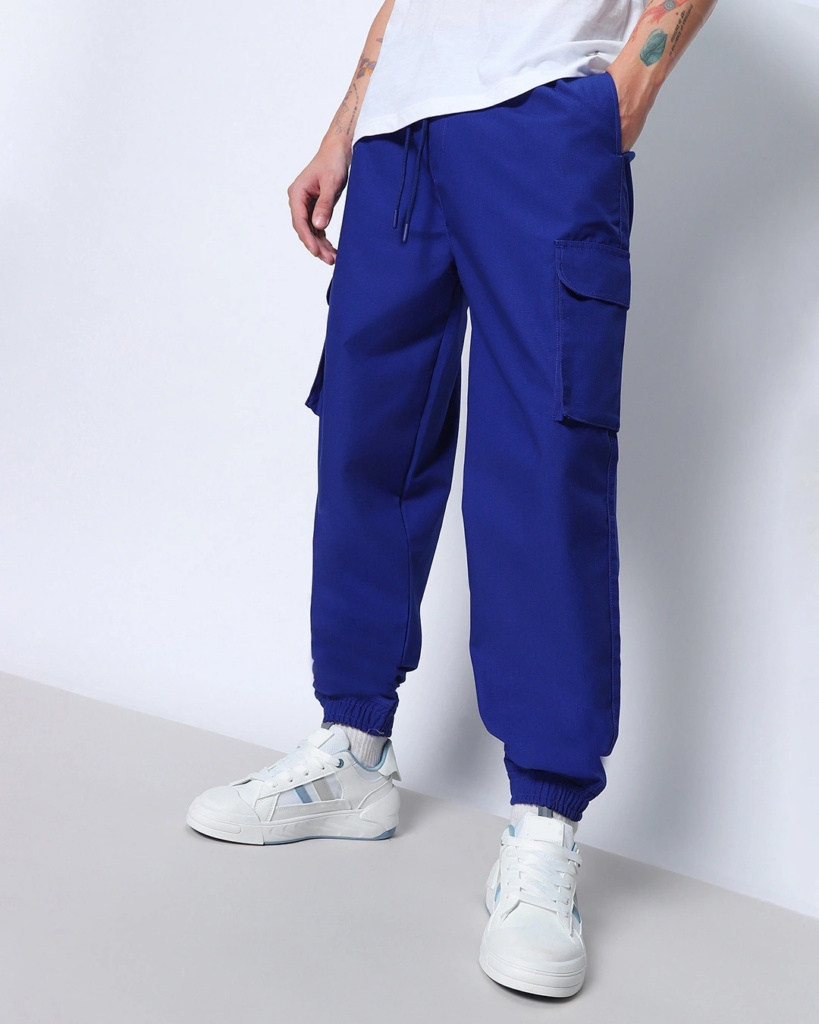 Keep in mind that the key to dressing down with cargo joggers is to keep the entire ensemble casual and at ease. Let the joggers' comfort and style speak for themselves; don't overthink it. A terrific canvas for creating a relaxed and comfortable style with a dash of urban flair is offered by cargo joggers. This design enables you to move freely while seeming effortlessly stylish, whether you're running errands, going to a casual lunch, or just hanging out with friends.
Adding Layers: Transitioning from Day to Night with Cargo Joggers
The perfect canvas for creating versatile day-to-night outfits can be worked on using Cargo Joggers Outfit Ideas. You can quickly turn your daytime clothing into an outfit suitable for the evening by adding layers. Here are some layering possibilities and day to night outfit ideas for wearing cargo joggers as you navigate through the day: 
Daytime Outfit: To start, wear your cargo joggers with a simple t-shirt, sneakers, and a casual foundation. For a chic midday look, add a sun hat, sunglasses, and a crossbody bag.
Lightweight Cardigan: For added comfort during the chilly daytime hours, wear a light, open-front jacket or cardigan over your t-shirt. Maintain a casual look by wearing sneakers or slip-on shoes but keep several layering options for cargo joggers. 
Transitioning to evening: 
Swap your blouse: As the day gives way to night, replace your casual tee with a dressier top. An embellished or silk blouse can instantly upgrade the appearance.
Know all about  Women's Jackets You Can Buy Today on our blog! 
Add a Statement Jacket: Add refinement and flair by donning a statement jacket. For this transition, a leather jacket, denim jacket, or fitted blazer all work well. For a more laid-back look, roll up the jacket's sleeves.
Heeled Shoes: Change your shoes for something dressier, such as pumps, strappy sandals, or ankle boots with heels. The overall appearance can be significantly altered by this one adjustment.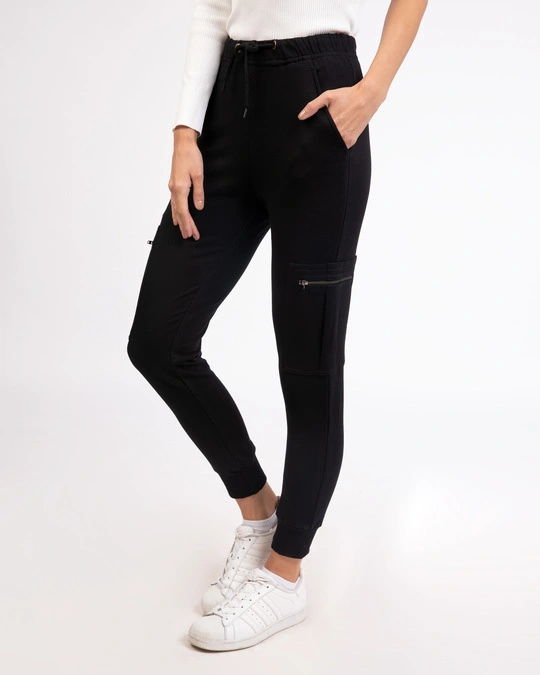 Statement Accessories: Use statement accessories to enhance the evening's charm. A statement necklace, a pair of eye-catching earrings, or a clutch purse can inject some glitz into your ensemble.
You can easily transition from a comfortable and casual daytime attire into a fashionable and classy nighttime ensemble using myriad Cargo Joggers Outfit Ideas. Due to their adaptability, cargo joggers are a useful addition to your wardrobe that can be worn in a variety of situations both during the day and at night.
Accessorizing your Cargo Jogger Outfits for that Extra Style Factor
Your cargo jogger outfits can become spectacular with the right accessories. Here are some accessory suggestions to give your outfit a little additional style:
Belts:
Chunky Belt: When worn with a blouse or t-shirt that is tucked in, a chunky belt can slim the waist and give your cargo joggers a bit of edge. You can always find several belt options for cargo joggers. So make use of various types to take your regular outfit up by several notches. 
Braided Leather Belt: A braided leather belt can give your ensemble a boho-chic touch, making it ideal for a carefree, informal style.
Hats and Caps: To add a sporty, laid-back vibe to your ensemble, always consider hats and caps. It works well for an athleisure-inspired ensemble.
Bags or Backpacks:
Mini Backpack: A mini backpack can give your outfit a modern, youthful touch while still being utilitarian.
Crossbody Bag: Whether classic or embellished, a trendy crossbody bag helps complete your outfit and keep your necessities close at reach.
Tote Bag: Choose a stylish tote bag that complements your style if you need to carry more things. Although people prefer statement bags or backpacks, always go for totes if you are a hoarder or love carrying your things. 
Sunglasses:
In addition to being a useful accessory, fashionable sunglasses boost the cool factor of your outfit. It can be effective to wear aviators, cat-eye frames, or large sunglasses.
Statement Jewelry:
Statement Necklace/ bracelet: A striking statement necklace can highlight your attire and bring attention to your neckline. Layering bracelets can give your cargo jogging outfit a boho or rocker chic flair.
Footwear: Remember that the footwear you choose is also an accessory. Depending on the style, ankle boots, heels, or sneakers can significantly change how you feel about an outfit.
Balance is important when accessorizing cargo jogging outfits. Select accouterments that go with your sense of style and the occasion you're dressing for. You can transform your cargo joggers from a cozy, relaxed look to a sophisticated and fashionable combo by carefully choosing the proper accessories.
Conclusion: Experimenting and Having Fun with Styling Cargo Joggers for Any Occasion!
Cargo joggers are an ideal canvas for fashion experimentation, whether you're wanting to dress up for a night out or dress down for a relaxed day. Cargo joggers are suitable for any situation, from their inception as a cozy and practical option to their development into a smart and fashionable item. They can be transformed into chic evening clothing by accessorizing them with heels, statement accessories, shirts, and blazers. Conversely, wearing them down with sneakers, graphic t-shirts, and athleisure layers creates a casual and stylish street style appearance.
Comfort and style converge in the realm of cargo joggers. Cargo Joggers Outfit Ideas help you experiment with colors and patterns, to add your own personal style. Fashion isn't just about adhering to trends; it's also about expressing your own personality and having fun with your wardrobe. Explore the countless design choices these pants provide by embracing their adaptability, accessorizing with style, and letting your imagination show.
Image credits: The copyrights of the images used in this post belong to their respective owners. The credits where known are specified under the image - if you're the owner of an image and want it removed, please contact us.