Skincare. Oh, the daunting skincare. If there is one health concern people take seriously, it's their skin. Whether you are a teen, a young adult, an adult, or someone in their golden years, you'll always worry about your skin. One weather that doesn't really sing along with our skin in winter. The cold, harsh winds dry us out and leave us in dire need of moisture. A winter skincare routine may seem like a nightmare (after all who wants to wash our face or even leave our snuggly beds during winter) but it is the one thing that will save you from dry, dull, and lifeless skin. The best skincare for the winter season or for any season, my child is to follow a skincare routine.
Here is our take on the basic Winter Skincare routine that you can follow for flawless skin.
1. Double Cleansing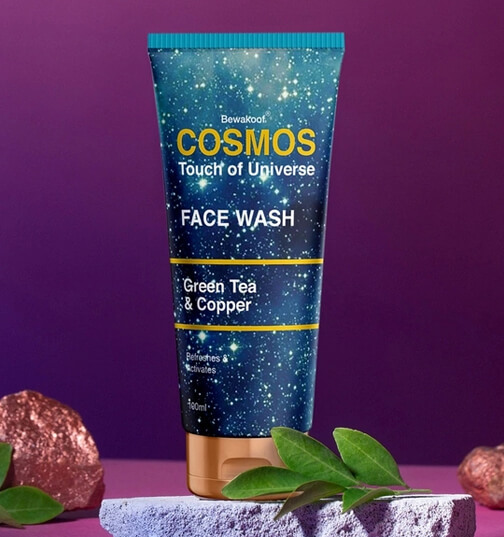 Going to bed with a dirty face is not going to do you any good, love. Swiping away the dirt and grime at the end of the day is very important. Cleansing your face is the first and foremost step of your winter skincare routine.
You know, what is better than just cleaning? Double cleansing! It means using an oil-based cleanser and foam-based cleanser to effectively clean your face. This method removes the residue of sunscreen, makeup, and pollution. Face care for women and face care for men starts with the correct cleaning products. Remember, a double cleanse should only be done at night.
Bewakoof Recommends –
Burt Bees Cleansing Oil

(normal, sensitive skin)
Cosmos Facewash by Bewakoof (normal skin)
Juicy Chemistry Saffron Marula and Ylang Ylang Face Wash (dry skin).
2. Toner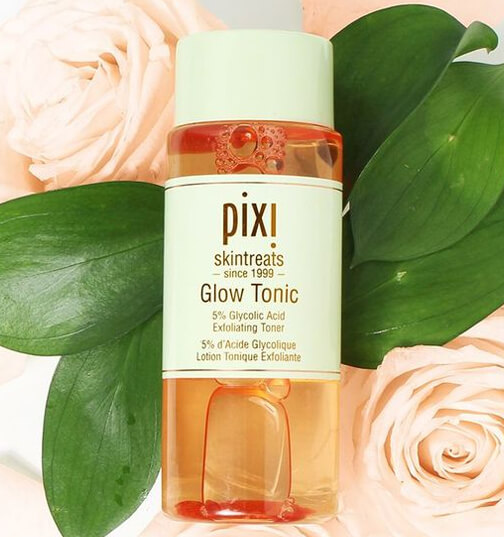 Gather around, kids. It's time for a chemistry lesson. Our skin's pH level is on the acidic scale and we often disturb it by using alkaline products like cleansers. In order to restore the pH level (and peace), it is necessary to use a toner. Skipping the toner is not suggested even if you use a gentle cleanser. Toner prepares your skin for the next round of serum(s) and moisturizer. It also helps to hydrate the skin and control breakout.
Alcohol-free toners deserve a spot on your skincare shelf. It is the second step of your winter skincare routine. You can either spray toner directly on your face after cleansing or soak a cotton pad with some toner and apply it all over your face. Let the toner seep in before going on to the next step.
Bewakoof Recommends –
Vaunt Watermelon and Seaweed Face Mist (all skin types)
3. Serums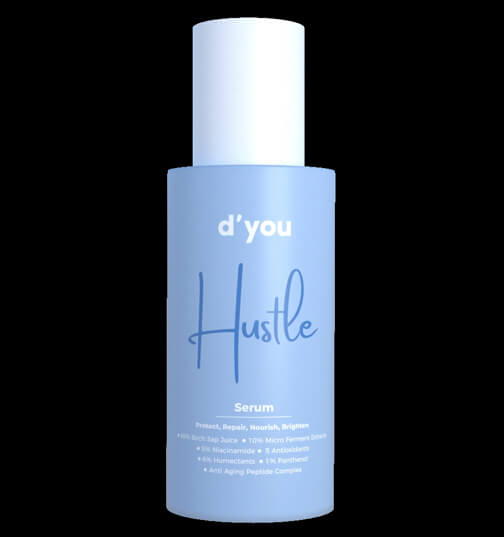 Serums have garnered a lot of followers in the last few years. If you want to amp up your winter skincare routine, a serum is a right product for you. Serums are loaded with vitamins, antioxidants, peptides, humectants, etc. Using a serum is not absolutely necessary, but why would you say no to a product that will help you to fight dullness, pigmentation, uneven skin tone, help boost brightness, and fight acne? Yes, moisturizers have the same or similar ingredients but because of higher potency serums tend to do the work faster. That does not mean you can skip the moisturizer.
Moisturizers seal the goodness of the serum and act as the final step of your routine. You can apply the serum in the morning and/or night followed by a moisturizer. Remember to apply sunscreen even if you use serums only at night. It can make the skin photosensitive.
Bewakoof Recommends –
D'You Hustle Face Serum with 11 Actives (for all skin types)
Dr. Sheth's Ashwagandha and Alpha Arbutin Serum (pigmentation and dark spots)
Dr. Sheth's Amla and Vitamin C Serum (bright and even skin tone)
Sugandha Hyaluronic Acid Serum (hydration and radiance)
Minimalist Niacinamide 10% + Zinc ( reduces blemishes and improves skin texture)
4. Moisturizer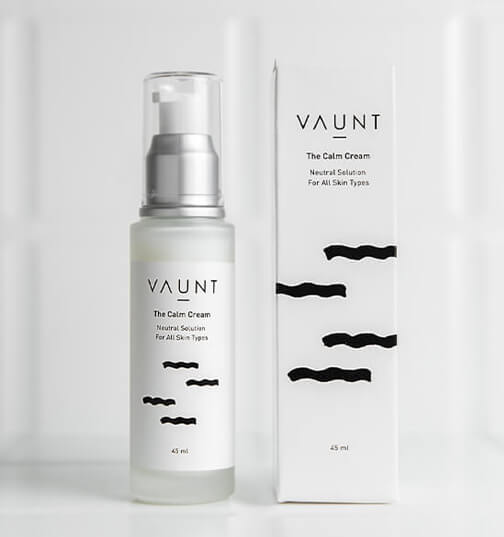 Moisturizer is one of the most underrated winter skincare products. Your efforts will go to waste if your winter skincare routine does not include a good moisturizer. Moisturizer will seal the goodness of all the products used before it while imparting its own benefits at the same time. Contrary to the popular myth, oily skin folks need to moisturize as well. Think of it as a retirement fund – you moisturize your skin daily in your youth to decrease the chance of dry, flaky, dull, and wrinkled skin in your old age.
It's a no-brainer that during winter our skin becomes more susceptible to dryness. So when it comes to skincare in winter for dry skin or any type of skin, a moisturizer is a must. Your winter night skincare routine ends with a moisturizer.
Bewakoof Recommends –
Enn Closet About to Glow Saffron Infused 100 Times Washed Ghee (normal and dry skin)
Vaunt Calm Cream (all skin types)
5. Sunscreen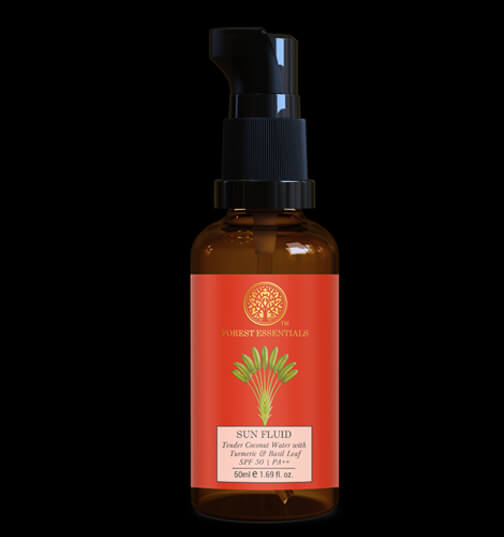 The world-famous, anti-aging holy grail – the sunscreen. Stepping out of the house? Apply sunscreen. Planning to stay indoors all day long? Apply sunscreen. Better yet, reapply sunscreen every 2-3 hours. Dermatologists have time and again stressed the importance of using sunscreen daily. The ozone layer is thinner than before which means the harmful UV rays of the sun can easily penetrate our skin (yes, even though our clothes).
You are exposed to UV rays even when you are indoors. Not only does sunscreen reduce the chance of skin cancer, but it also slows down the aging process. The best skincare for the winter season is sunscreen. Forever and ever.
Bewakoof Recommends –
The Face Shop Natural Sun range
Okay, that is an easy peasy winter skincare routine for you to follow. We bet you still have a lingering question or two about winter skincare. Let's address the most common ones
What is the best skincare for the winter season?
Maintaining your skin or keeping up with your winter skincare routine can be boring sometimes. On some days it may seem like a task but we encourage you to follow it to your best ability. Nevertheless, we have some more tips for you to help you achieve your skincare goals.
1. Exercise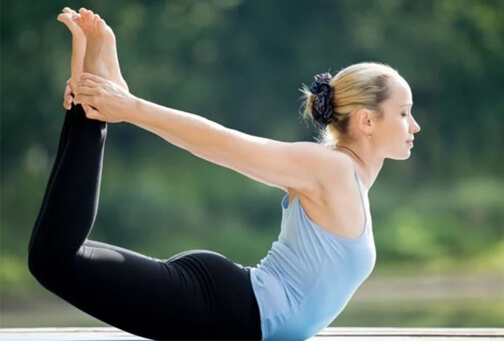 Make exercise a part of your daily routine. Yes, it is boring and eyes, it requires you to leave your cozy quilts. But trust us, it is worth it! Studies have indicated that people who exercise regularly are more likely to have glowing skin. Exercise helps to throw out the toxins, hence the skin's glow.
Alternatively, you can also practice yoga. There are several benefits of our humble yoga and glowing, acne-free, brightened skin is definitely one of them. Breathing exercises such as anulom vilom and yoga poses like Dhanurasan, Tadasan, Matsyasan, and Bhujangasana will help you to a great extent. Make sure you are exercising regularly. On again and off again approach may increase the change of acne and irritated skin.
2. Exfoliate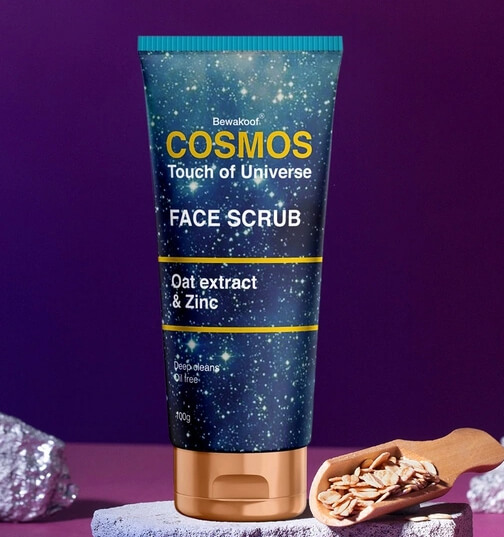 Exfoliation is a key process of your winter skincare. Exfoliation means removing the dead skin cells. If you don't remove the dead skin cells, your skin will become dull and flaky. Exfoliation stimulates blood flow, improves moisture levels, and brightens your skin. It doesn't mean scrubbing to oblivion. There are two types of exfoliators – physical exfoliators and chemical exfoliators.
Physical exfoliators are small, coarse particles that help to buff the dirt away. Don't go overboard with physical exfoliators, though. They may cause irritation and compromise the skin's barrier. Limit physical exfoliation to once a week. Follow it up with a toner and soothing moisturizer. Skip the serum when you are using the physical exfoliator. Chemical exfoliators are gentle chemicals that help with cell turnover. Beginners can go for AHAs and BHAs or fruit enzymes like papain. Limit chemical exfoliation to twice a week in your winter skincare routine.
Bewakoof Recommends –
Cosmos Face Scrub with Oat and Zinc Extracts (physical)
Pahadi Local Apricot Meal Scrub (physical)
Dr. Sheth's Gulab and Glycolic Toner (chemical)
Minimalist PHA 3% Biotic Toner (chemical)
3. Masking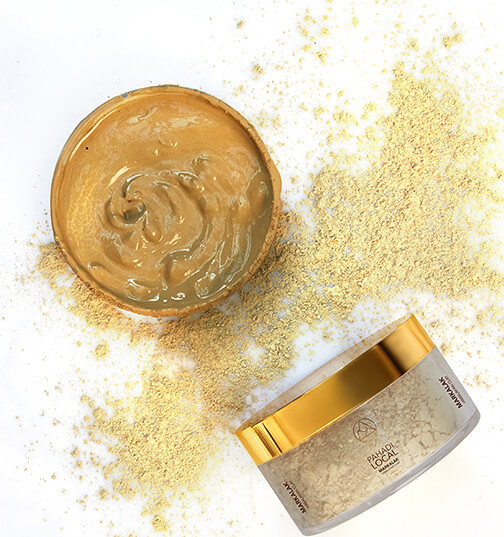 Once in a while pamper your skin with a good old mask or face pack. We wouldn't suggest opting for the DIY route – instead, go for masks that target your needs and are suitable for your skin. Applying a mask once or twice a week can boost your skin's health and work miracles in a short period of time. If you fear spas and facials will create a whole in your pocket, why don't you create a spa-like atmosphere for yourself? Cleanse your face, slather some face mask, place two cucumber slices on your eyes and relax for 15-20 minutes.
Wear a bathrobe for added effects. Winter skincare just became fancy! In all seriousness, enriching your skin with a face mask once or twice a week will benefit your skin in leaps and bounds.
Bewakoof Recommends –
Pahadi Local Markalak Himalayan Clay
Amrutam Face Clean Up
4. Body Care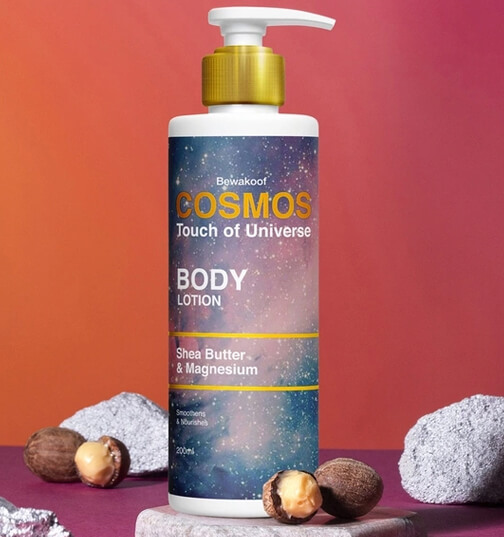 While you are busy focusing on your face and neck, don't forget the rest of your body. Body care is just as important, especially during winters. The harsh weather leads to dry and flaky skin. Moisturizing your body daily will help to combat this dryness. Use a physical exfoliator once a week to buff the dead skin cells away. You can also massage your body with oils once or twice a week before taking a bath. This will increase blood flow and the oil will also act as a moisturizer.
Bewakoof Recommends –
Palmer's Coconut Oil Body Lotion
5. Hydration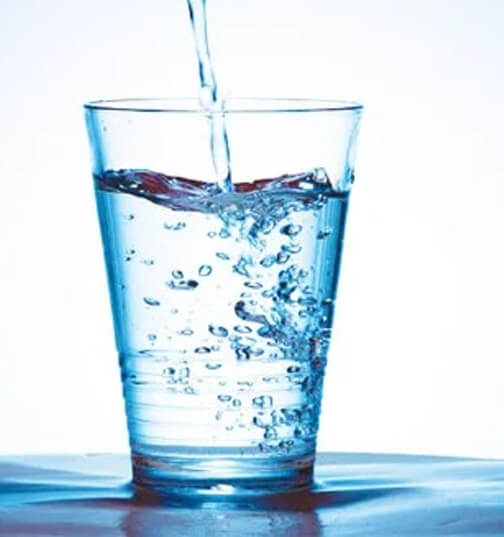 You'll find scores of blogs on winter skincare for oily skin and winter skincare for dry skin, but none of their sayings will actually show results unless you hydrate yourself. Drinking 2-3 liters of water every day will solve all your crises. It might get a little annoying to pee every 45 minutes but you'll be thankful for the wonders that it will do to your skin and body. All your grandmother's and mother's scoldings will suddenly make sense. And if the meme culture hasn't informed you already, you'll be so busy peeing that you'll have no time to care for anyone's drama – including your own!
Phew, that's a lot of gyaan for one day, huh? We've said this before and we will say this again – yes, skincare is daunting. There is always a certainty of screwing up. But that is okay. Don't let it cloud you. Follow this winter skincare routine and you'll be fine. BTW, are you aware of Bewakoof's own skincare brand? Yeah, we finally took the plunge and launched Cosmos, India's first mineral-rich beauty brand. We are truly the best online shopping in India, aren't we? Download our fashion app for more tips and tricks!
Related Articles- 
Image credits: The copyrights of the images used in this post belong to their respective owners. The credits where known are specified under the image - if you're the owner of an image and want it removed, please contact us.