Getting you the latest global trend – The Mandarin Collar Shirts, read all about the trend, and how to get the most amazing look out of it. Meet your latest go-to smart casual right here!
Have you found yourself going to traditional functions and events, and realise that you're bored with the limited choices that are available? Or perhaps that there is no midway between, going in a three-piece suit or a simple kurta pyjama. Well, then you've just found your way to the Hangup collection that will allow you to channel , your everyday smart casual charm and comfort into the traditional scene effortlessly – The Mandarin Collar Shirt!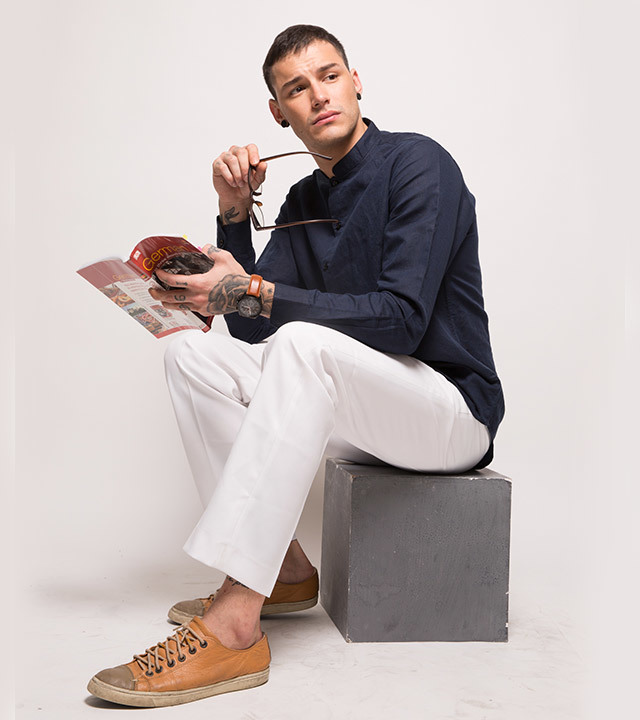 What's a Mandarin Collar?
It is a standing collar, which is a short unfolded stand-up collar style, (a banded collar) on a shirt or jacket. It is a minor variation on our very own Bandhgala collar.
While the use of this collar dates back centuries, it has received a new boost this season, not only is the mandarin collar shirt a great alternative to your standard go-to attires, it also adds an element of class to your look, which does wonders for those that would prefer something urban and new age than the very conventional look.
And while you may wonder, how this one style will expand your options? One of the great things about this trend is its versatility. So much so that these have also become an essential part of the workwear wardrobe all over the world, it provides a very clean, minimal and refreshing look as opposed to a folded collar Shirt.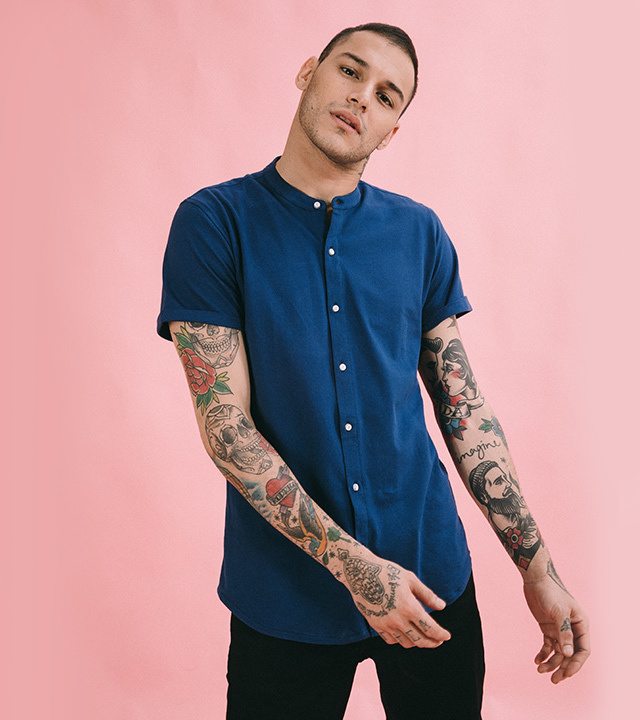 The Mandarin Collar Shirts come in a variety of fabrics, and these fabrics are the key to figuring out where they can be worn.
Your usual Cotton Shirts can be used a formal wear, and even looks terrific when layered with a blazer, this is something you can do for a more upscale wedding party, the bow-tie kinds.
The Denim Shirts that feature this collar whether full-sleeves or half-sleeves can be used a smart casual can be worn to dates, corporate retreat parties, or a semi-formal meeting in a cafe or fine dining restaurant.
And then there are those that are made of Khadi or a slightly silky material which can be paired with Jodhpuris, Cotton Pants, Chinos pants or even Harem Pants for traditional occasions, you can layer it with a full-sleeves or a sleeveless jacket, according to your personal style quotient.
A very chic and contemporary look would be a Half-sleeve Mandarin Collar Shirt, with Cotton Pants, if you dare we suggest you finish it with a hat and you can look like a guy who has his fashion down!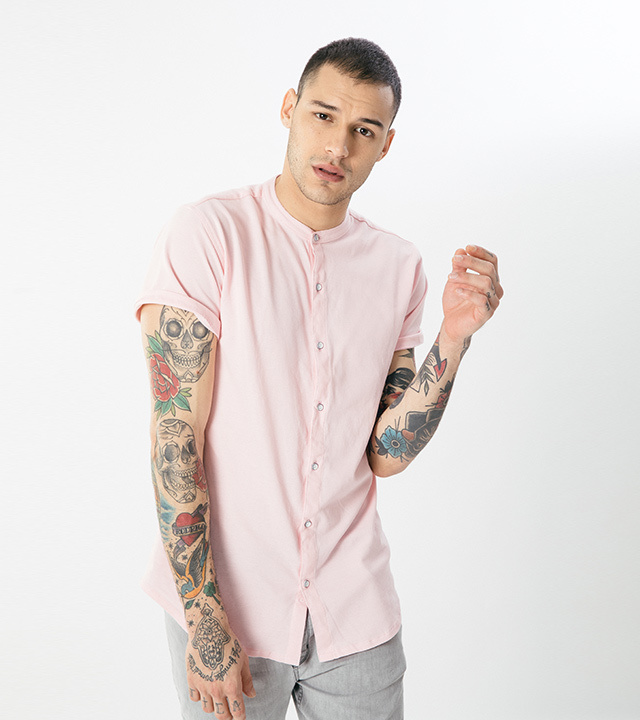 Things that you must bear before initiating yourself to this trend, is that this look is best-suited to show results with a slim fit cut, so it is important that you buy it in the right size, because going up a few sizes will make it look unflattering. Also, that this trend is available not just in Men's Top-Wear like Shirts and T-Shirts, but also in outerwear like Jackets, so you must remember to not wear more than one piece of your ensemble with this feature.
What're you waiting for? It's time to give it a shot!
Image credits: The copyrights of the images used in this post belong to their respective owners. The credits where known are specified under the image - if you're the owner of an image and want it removed, please contact us.