Black is not at all a sombre color! Learn how to wear the best black suit combinations and give your attire a classy makeover. The shirt with black suit is a pairing that you wouldn't want to miss out on! Read more to know how to style your black suit perfectly!
A great fitting suit is an essential in every man's wardrobe and we are sure black is the go-to suit for most men. Men often pick up their first suit during grade 10 farewell parties if not earlier, and if the suits in your wardrobe also date back that long then you might be in the mood for some styling alterations. Instead of going only the traditional way, here are other methods to style your shirt with black suit.
We at Bewakoof are all geared up to help you with how to ditch the typical way of wearing black suit combinations and instead get you ready for a sleek and stylish ensemble.
Black suit with Black shirt – All black ensemble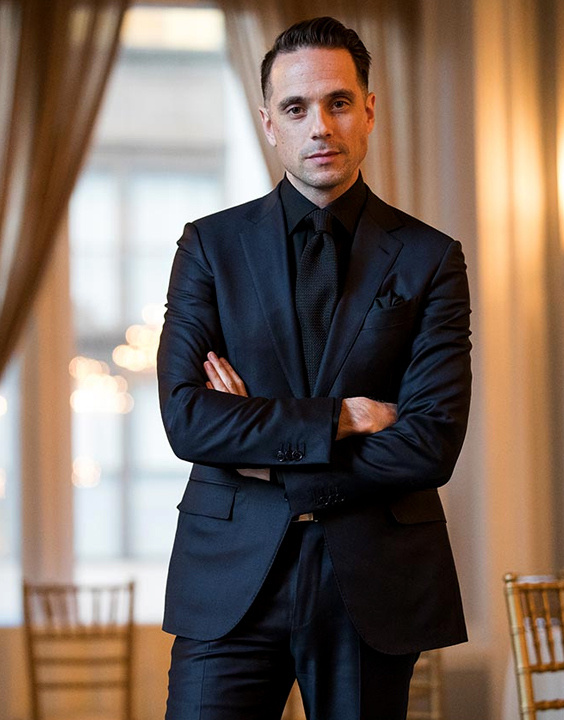 If you think you can have too much of something, that is not true with the colour black. Black is always an option which screams more the better. Pair your black suit with black shirt and top it off with a black tie for the perfect black suit combinations. It might seem too common for your liking or it can sound like a monotone outfit, however, we can assure you that there's no need to break the colour tone in this outfit and you can still look stylish.
Black suit black shirt combination has been a top-pick for formal wear and it cannot go out of the fad for a long time if it fits properly and if you carry it well. However, if you are among those who think this is too common a black suit combination for your liking, which we could agree to partially, there are more interesting combinations coming your way.
The classic style – Black suit blue shirt combination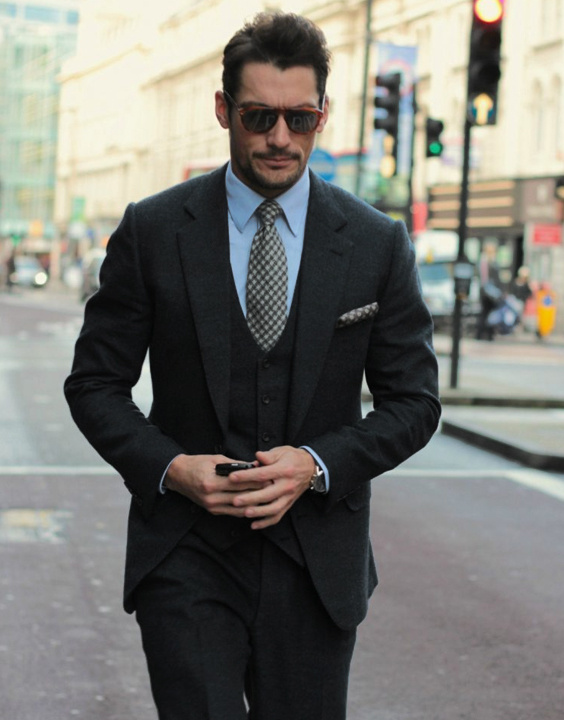 A blue shirt is not something that you'll have to dig for in your closet and pair it with a two-piece and you could pull off looking dapper for any event. If it is an urgent boardroom meeting that you've to rush for and do not want to waste time overthinking about which shirt with black suit to be paired, then blue is the safest option to play with.
Though old folks may disagree pairing a navy blue shirt with a black suit, we can whisper into your ears that it's your style and you can experiment to your comfort's length! (also, it looks just right, don't worry). The black suit blue shirt is a sleek combination so don't fret, just sport it. This black suit with blue shirt is neither too formal like a white shirt with a black suit, rather it's more relaxed and yet conventional without breaking too many barriers. Let the colours reunite and pull those pages out of the sin-book which mention black and blue do not go together!
Black suit grey shirt combination – The one in Vogue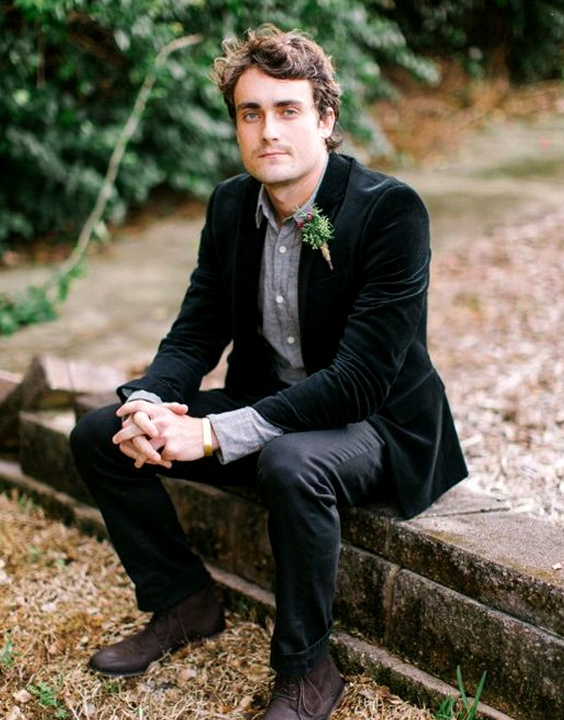 If you think you're already spoilt for choice, we say whaaat?! We are not even halfway there because there are so many shirt combination with black suit still left unexplored. For instance, black suit grey shirt is one such outfit that will look good on any skin tone. A go-to for most men, this ensemble is mellowed down and not as stark as a white shirt.
Accessorizing black suit combinations with either a tonal tie and subtle handcuffs can make you look dapper or you could completely play the contrast card and bring this entire look up, if you want to go for a reception or a similar event. If you think grey has been overdone, you can rock the silver shirt underneath your black suit which will still make you look sharp and you of course, won't be sinning while sporting this shirt with black suit ensemble.
Black Suit white shirt: A dapper ensemble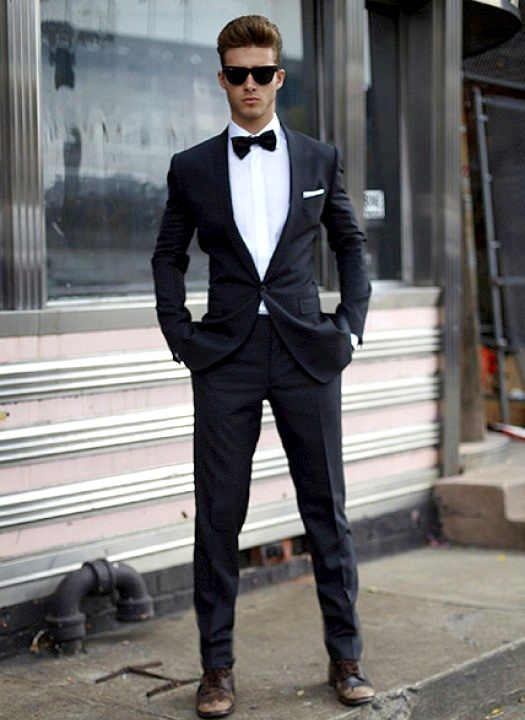 Oh, weren't you already expecting this look to be right here in this guide? Well, we can say all the ill things we want to say for this combination but come on, James Bond sported this black suit combination and we cannot honestly get over it. Who does not like the 007 style for the black suit with white shirt? It is easy, formal and sharp! It's manly and dapper.
There, we said it! We love our men looking polished and black suit white shirt is a combination that reflects this style. Going by history, we confess that we had to add this look into our style guide or we would be sinning. It is one of the best black suit combinations which plays perfectly well for any event, whether it is a family gathering or a corporate meeting. It is timeless and experimental if you decide to play well with a coloured bow or tie and shoes. You can prep this black suit style for your comfort and it won't go wrong.
Always keep in mind, it is not just about the shirt on black suit that makes the difference, you can always play to suit your style with accessories and twist your ensemble to suit the occasion. The perfect fit for your jacket, colour of the shirt according to your skin tone, the fit of your trousers and the colour of the accessories to block the entire look can also make a difference to how you appear. The right shoes add a touch of suave to your suit outfit so give equal importance to shoes too. 
"Also don't forget to carry your confidience with you"
After all, a black suit is the principal choice which is the easiest to style and pull off, irrespective of the occasion. Prints, colours, motifs, tie styles, whether you want to wear a t-shirt or go bare chested beneath the black suit is your choice! Also, don't be afraid to break that monochrome trend, nothing is a defined style to work with, experimenting is the right thing keeping your comfort in mind. Master those contrasts and colour palette and your sense of style won't be questioned whatsoever, whichever event you are heading to. You're welcome! What are we here for anyway?
Image credits: The copyrights of the images used in this post belong to their respective owners. The credits where known are specified under the image - if you're the owner of an image and want it removed, please contact us.