Tops are quintessential in any girl's wardrobe. Whether it's a teen or someone from an older age group, tops form that basic part of a girl's closet that can take a look from 0 to 100 within a fraction of seconds. In order to find out the unique types of tops for girls, keep on reading our article and plunge into the world of girls top design. You can thank us later for sharing a plethora of ways to style these distinct types of tops!
30 Latest Designer Girls Top Design-
1. Blouson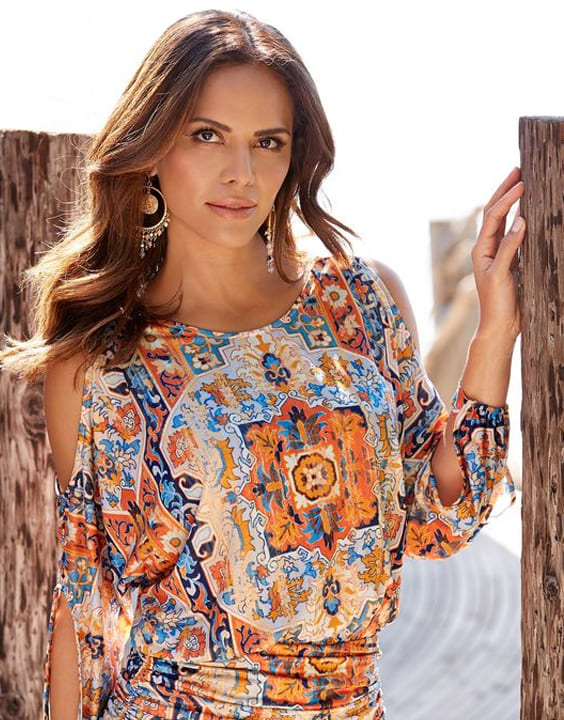 A blouson is the kind of top that is loose on the bust and elasticated at the bottom. The best way to style a blouson is to pair it up with skinny jeans or even a pair of well fitted trousers would go well, depending on the look you're trying to achieve. 
2. Surplice Top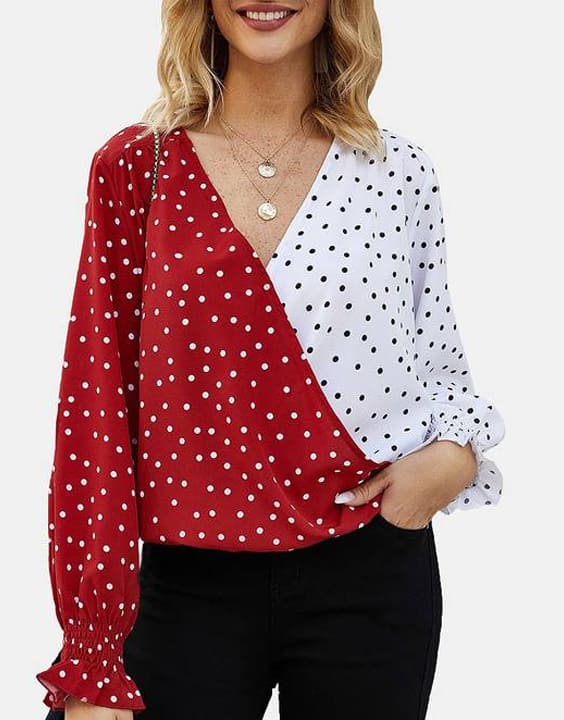 A surplice is basically a top with a diagonally crossed neckline. Late 2020 and early 2021 saw a lot of this girls top design in a variety of cool, elegant as well as offbeat characteristics. Such tops are best styled with skinny pants or bodycon skirts, high heels and a cool handbag to pull the whole look together.
3. Scarf Top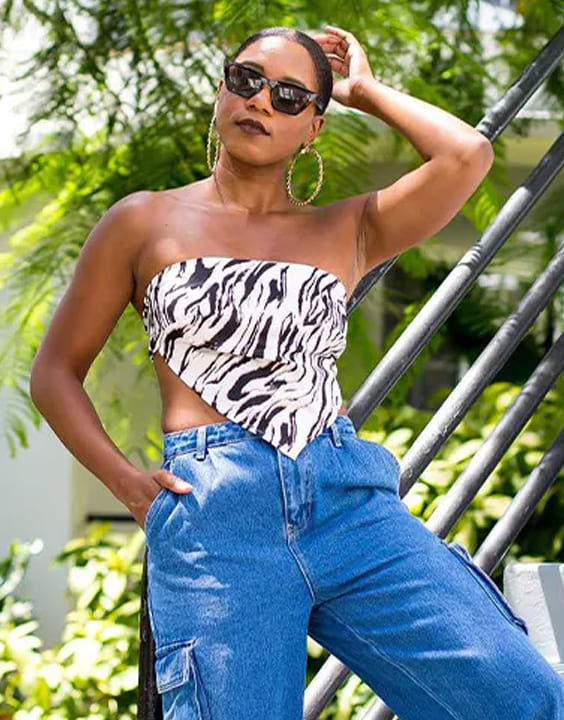 Made super duper popular by most insta models and influencers, this top till date continues to enjoy a lot of limelight & for all the right reasons. It is one of those designer tops for girls that can be used either for a party look or to give those around you some serious vacay vibes! It would be a crime not to point out that this top is THE MOST POPULAR trend of summer 2021!
Have a scarf at home? DIY it, it's that simple. You can style it with a wrap-around skirt, women's sliders, and a straw cap for legit vacay vibes
4. Bardot Top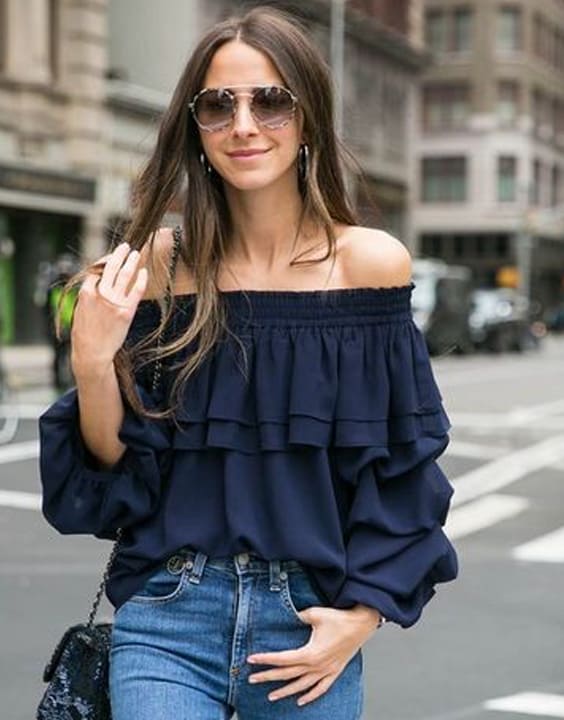 Wondering what's a bardot top? It's our very own off the shoulder top. This distinctive girls top design was a major hit when it debuted in 2018 and has stayed in fashion ever since. Off shoulder tops are so versatile, they have the power to uplift any outfit from drab to fab. Whether you have broader shoulders or narrower ones, thin or chubby, this is one style that suits all.
5. Bodysuit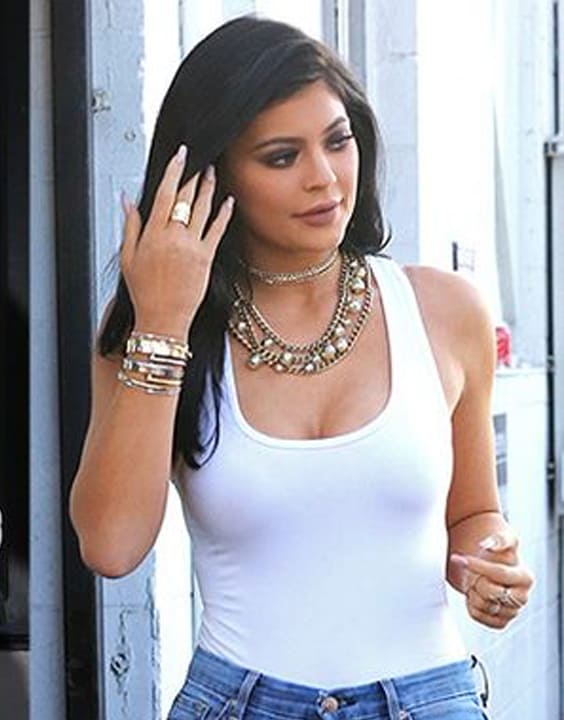 Ever worn a well-fitted bottom only to have gathered from your topwear ruin the sleek and slender look? To solve all our creasing and gathering woes, bodysuits were invented. At least we would like to believe that. Be it lace or cotton, casual or steamy, bodysuits are bound to make you look scintillatingly stylish. Best suited with high waist bottoms, chunky buckle belts, high heels and edgy handbags, bodysuits are here to make you ace the game.
Check out Kim and Kylie for cues to strengthen your fashion game!
6. Bralette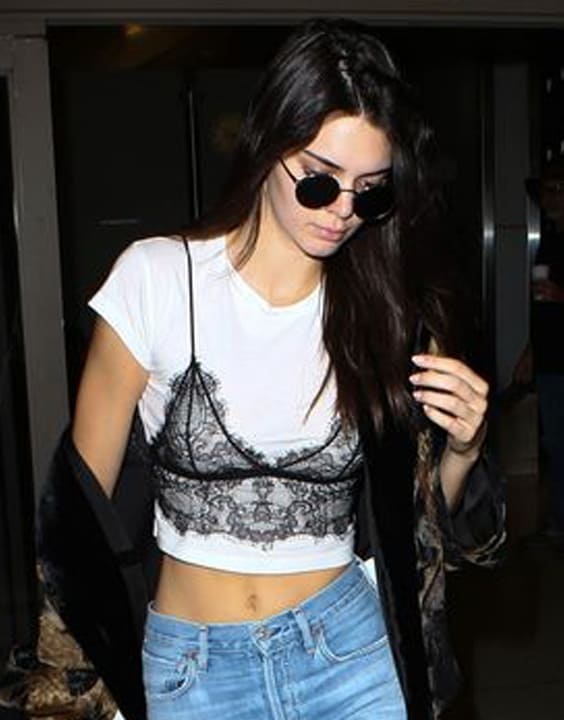 Bored of wearing the usual on a daily basis? You can still look stylish while sticking to the basics. Styling a bralette top is easier than cakewalk. More so, bralettes have a reputation for being notoriously trendy. Do it like Kendall does.  
7. Bustier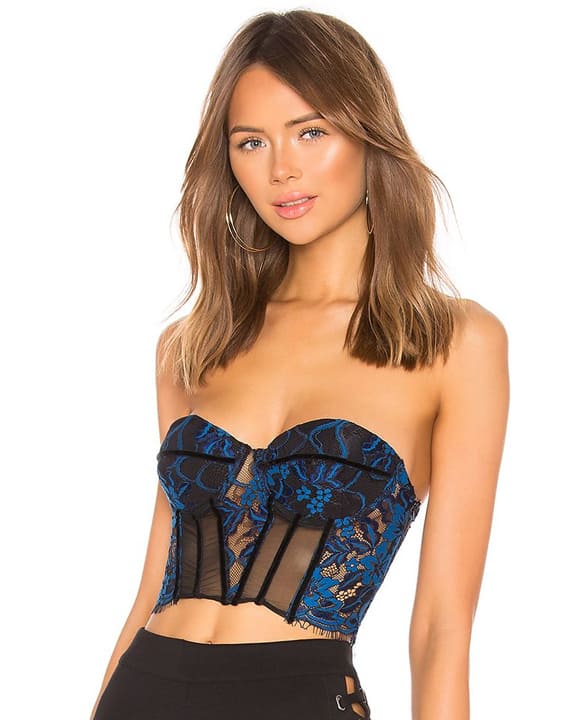 Tired of wearing loose tops? Tring ring, hello, bustier calling! 
Accentuate your bust and cinch your waist in this sizzling topwear. This type of girls top design is nothing but a powerhouse of sexy! Perfect for parties, night outs, dinners with friends or a steamy date, an outfit with a bustier is sure going to get the temperatures soaring. Team it with high waist pants, jeans, skirts or shorts, bustiers can make anyone look super duper hot & how! You can style this with women's shrugs or jackets during winters.
8. Peplum Tops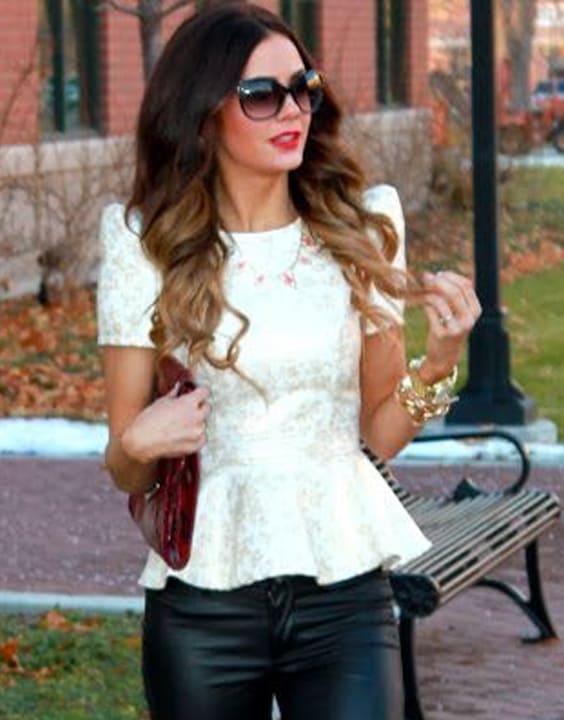 Unsure of what to wear to that board meeting coming up soon?  Want to look formal yet stylish? Say no further. Get out there and grab a peplum top, pair it with the crispest black trouser you got, a pair of closed toe nude pumps & you're good to go. This is the type of girls top design that will never fail you.
9. Boxy Tops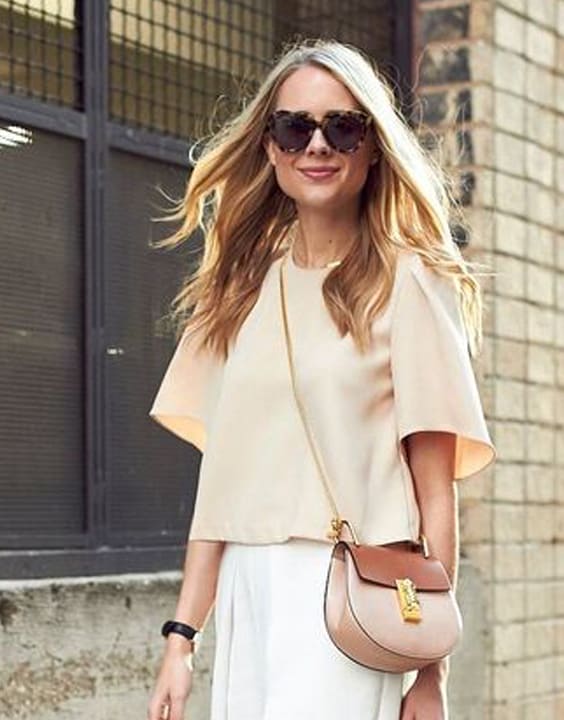 As the name suggests, boxy tops are cut to give the appearance of a box to the upper body. It flatters all body types and makes for an effortlessly chic casual outfit.
You can even shop for customized t-shirts from Bewakoof, we have introduced personalized collection where you can send us your favorite design and we'll print it for you. Click on the below image: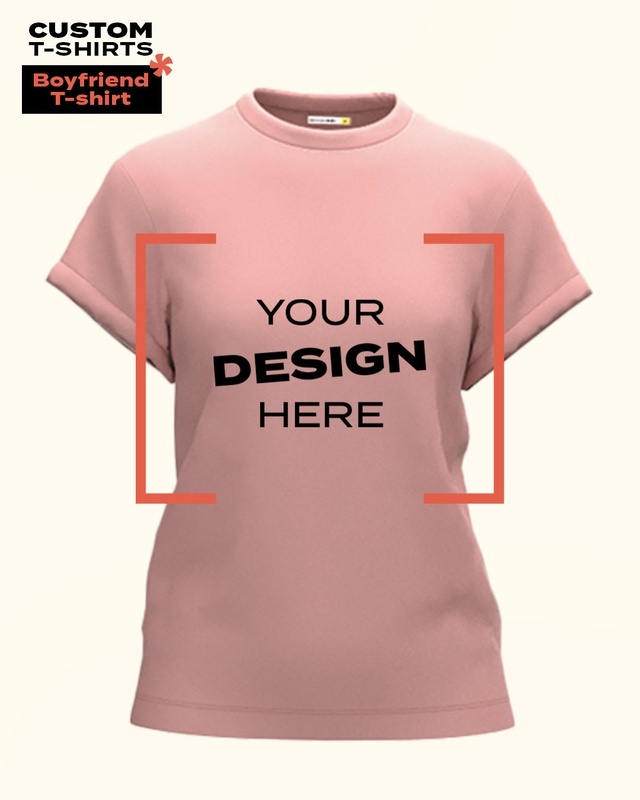 10. Kaftan Top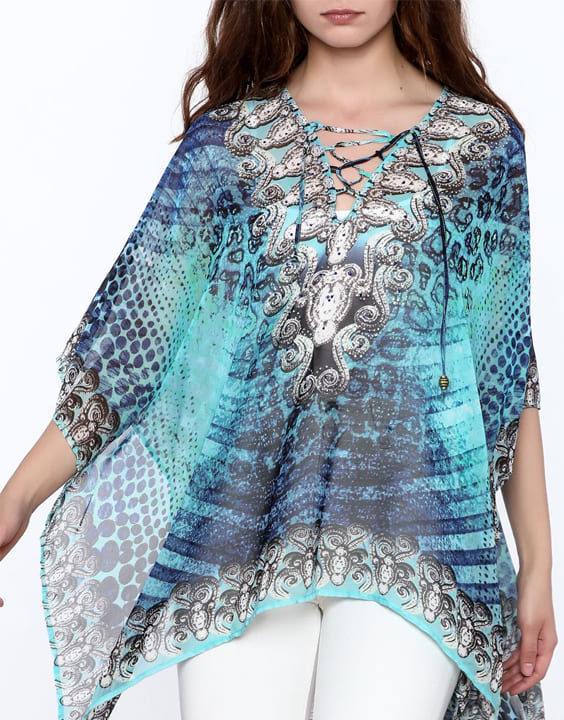 Kaftan Tops or Kaftans, in general, have become quite the rage for most modern women in 2021. With everyone staying indoors, kaftans have become must-have articles of clothing due to their breezy & flowy nature. One can either wear them out or lounge in them stylishly at home. Mostly considered resort wear in the past, the uber-comfy kaftan has become basic wear this year. And may we tell you, these babies are here to stay!
11. Cape Tops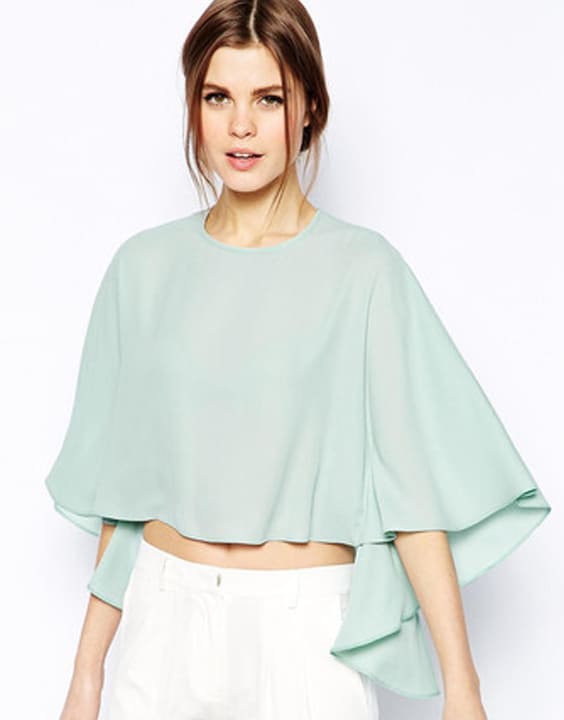 We've seen an increasing rise in capes being incorporated into a garment to give it a unique look. Be it wedding gowns, trousseau wear or casual clothes, capes have managed to make a lasting impression. Cape tops, being a more wearable style on a day-to-day basis, have quite swiftly made away into a lot of girls' wardrobes. 
12. Smock Tops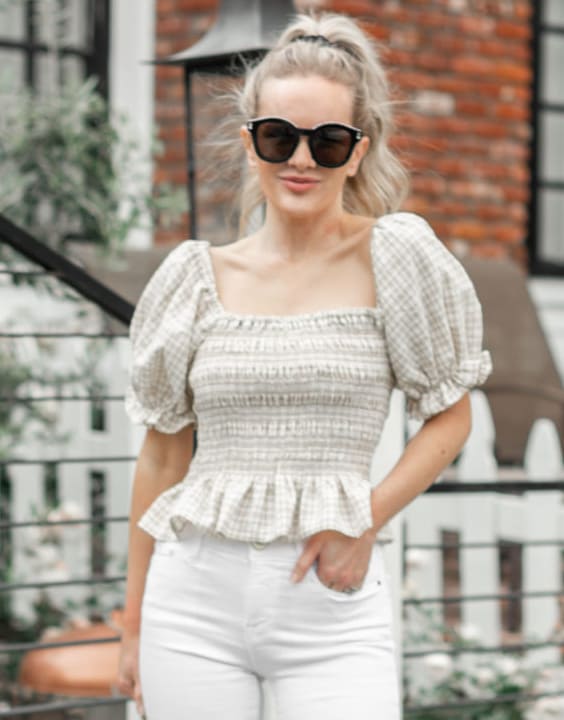 Are you someone who loves following trends? If yes then this is one worth succumbing to! A smock top follows a pattern where the bust area is elasticated, thus form fitted at the bust with a loosely hanging lower part. Not just tops but this style is available in the form of dresses as well. 
13. Batwing Tops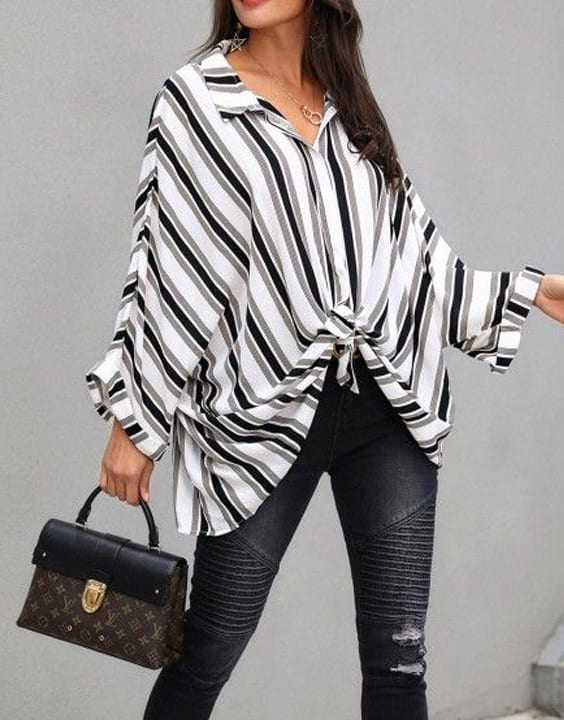 Pretty self-explanatory from the name itself, these tops are designed to mock the shape of a bat. With a wider opening below the underarms, the sleeves fall loosely to imitate the wings of a bat. Best styled with skinny pants and high heels, these tops are perfect for brunches and casual evening soirees.
14. Exaggerated Sleeve Tops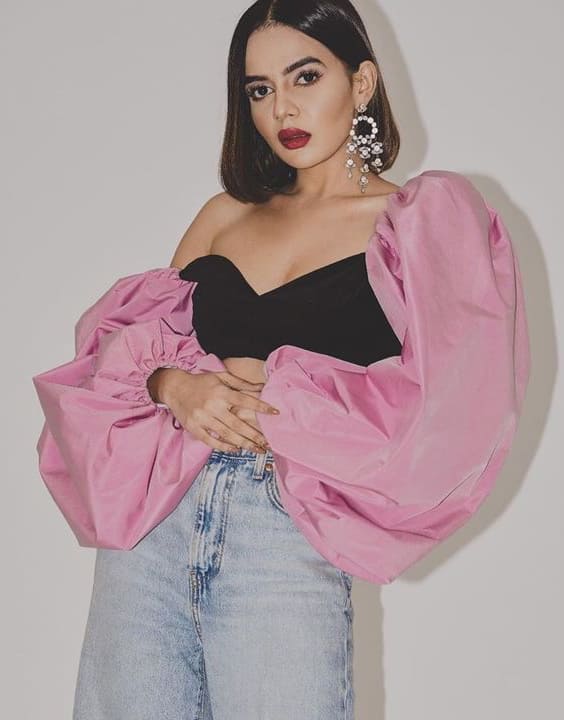 Exaggerated sleeve tops have garnered quite the hoohah around themselves in recent times. Imagine a pattern and you'll see it in the market. That's how easy it is to get your hands on unique sleeve tops these days. From ruffles to puffs, lantern style to layers, umbrella to trumpet, you'll get pretty much everything you can possibly think of. So next time you wanna stand out, do it like "the queen of exaggerated sleeves" herself – Komal Pandey 
15. Victorian Style Tops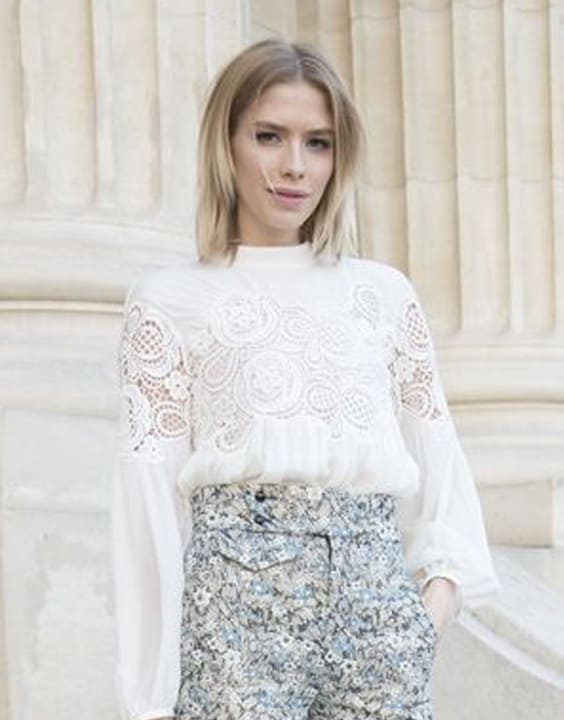 Tell us you got style without actually telling us you got style! Confused?
Look at the outfits in the pics below because pictures speak louder than words.
16. Cowl Neck Tops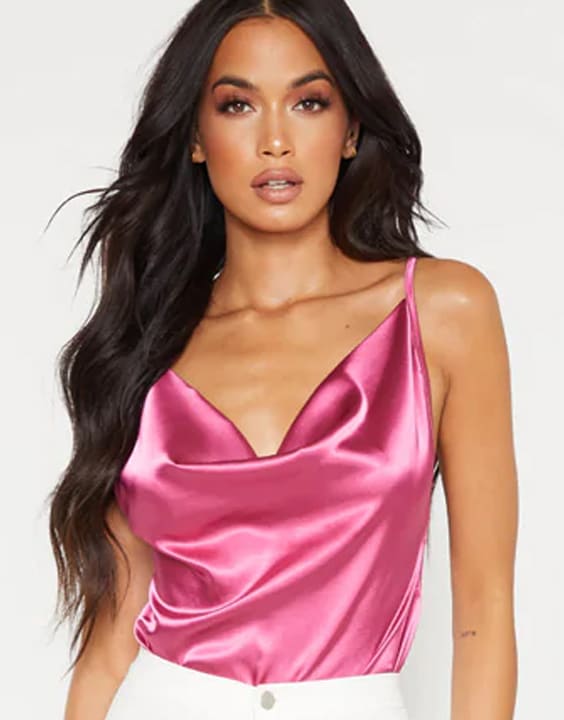 This is the IT girls top design. Cowl neck tops have loose gathering, low falling necklines therefore helping you show off those sensual collarbones. Refer to the picture for a visual representation of the same. To pull off a superlatively sultry party look, opt for brighter hues like rust, onion pink, electric blue or champagne gold in satiny silk finish.
17. Bandage Tops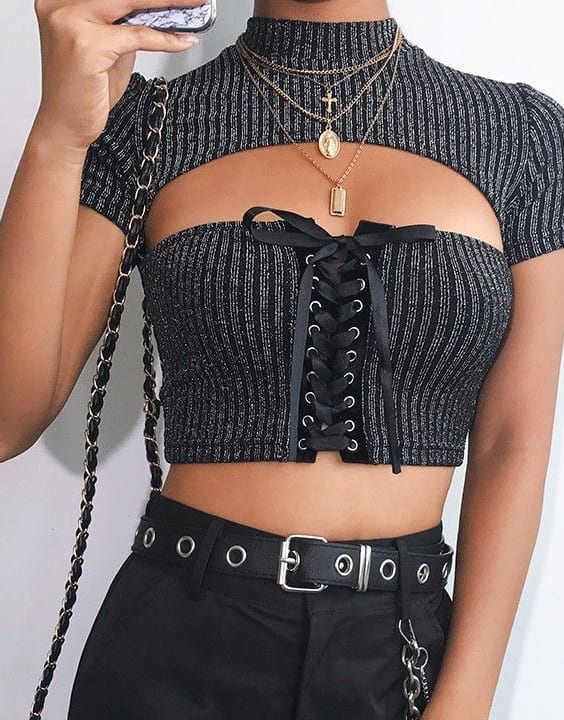 The most popular way of wearing a bandage top is pairing it with a bandage skirt or a body hugging bottom of your choice. Reserve this one for a night out with your girls or wear it to a party to get your crush's attention. Because girl, this is the type of girls top design that will get all eyes on you!
18. Wrap Tops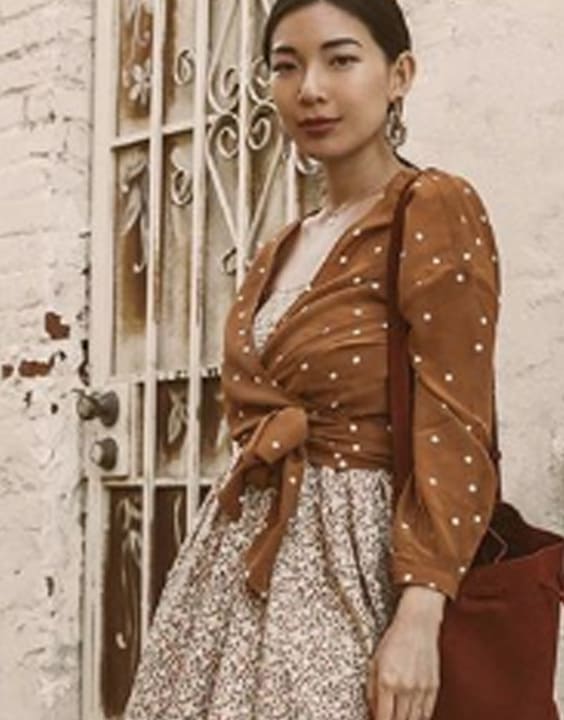 Styling an outfit that includes a wrap top is a foolproof formula to look effortlessly well put together. Available in multiple styles of wraps, be it an around the neck wrap, a sideway wrap, front wrap or back wrap, irrespective of the position, this one's ought to amp up an outfit by leaps and bounds. Style it with skinny jeans, straight fit trousers, pencil skirts or shorts, you can have your way with this one!
19. Sheer Tops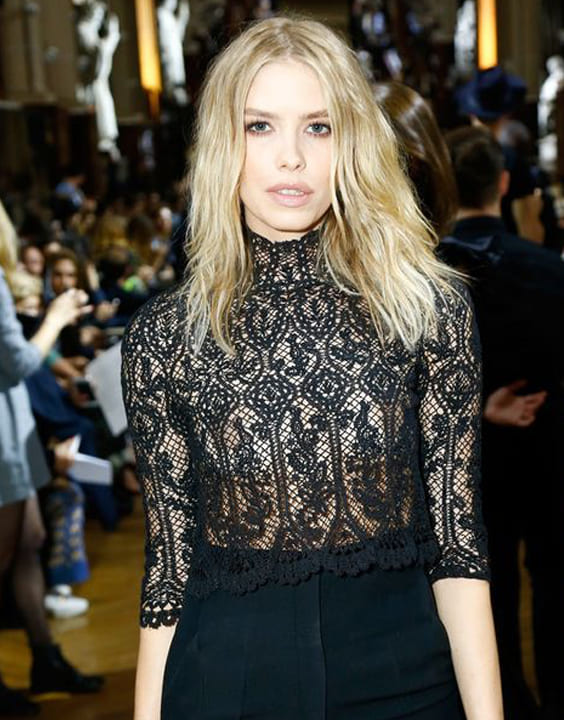 When in doubt, sheer it out!
We've seen many variations in sheer tops. This one's surely not for the shy lot. Our advice, don't be afraid to show some skin in this alluring girls top design because it's your body, your choice but if you're not comfortable wearing A singlet or bustier underneath works just as good. 
20. Tiered or Multi Layered Tops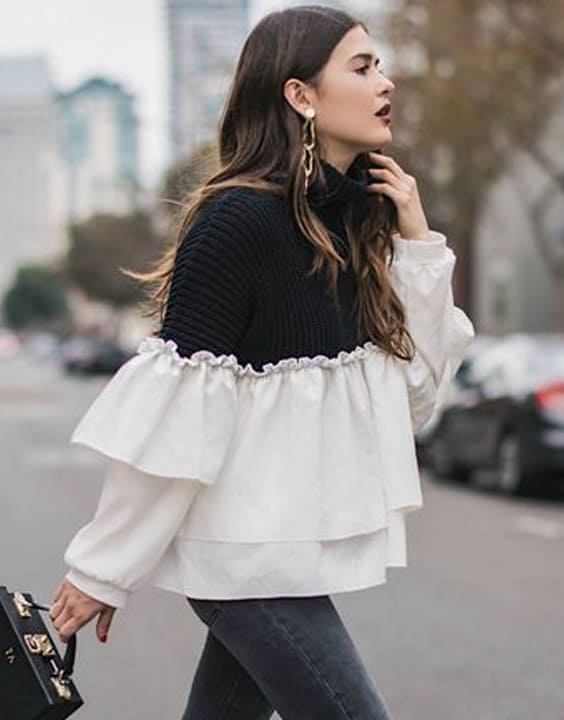 Have a special spot for oversized ruffles and multiple layers? Say no more. We got just the match for your styling needs. Lightweight, feminine, breezy being some of the terms that describe this top aptly. Be it summer or fall, this one's going to be your style companion even on meh styling days! 
21. One Shoulder Tops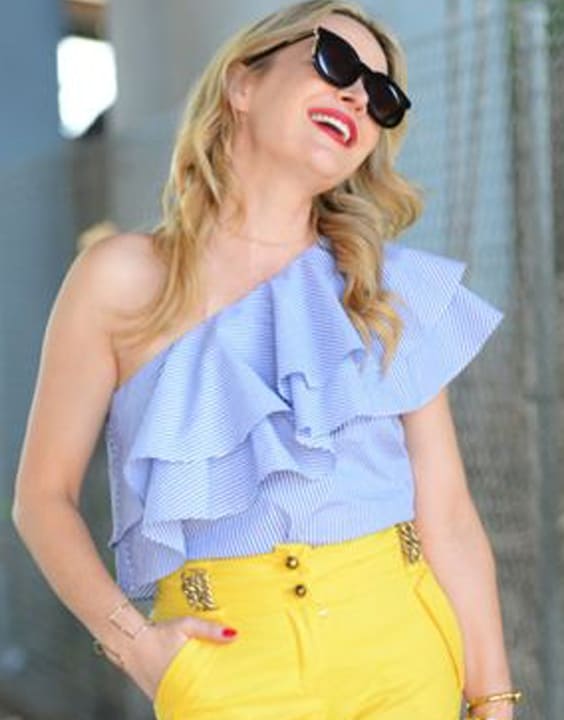 These tops are a mood. The more we say the less it is. So versatile, this one's rightly got all the attention it deserves.
22. Cold Shoulder Tops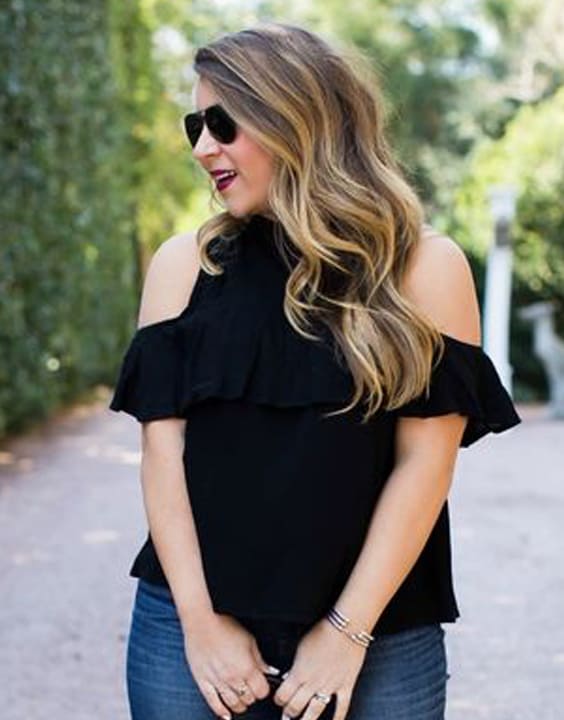 Are you one of those who feel aversion towards cold shoulder tops? If so, then you're in for a surprise. The cold shoulder trend started off on a high note only for it to fall eventually. However, these tops have now made a comeback in a new and improved avatar. 
23. Front Tie Tops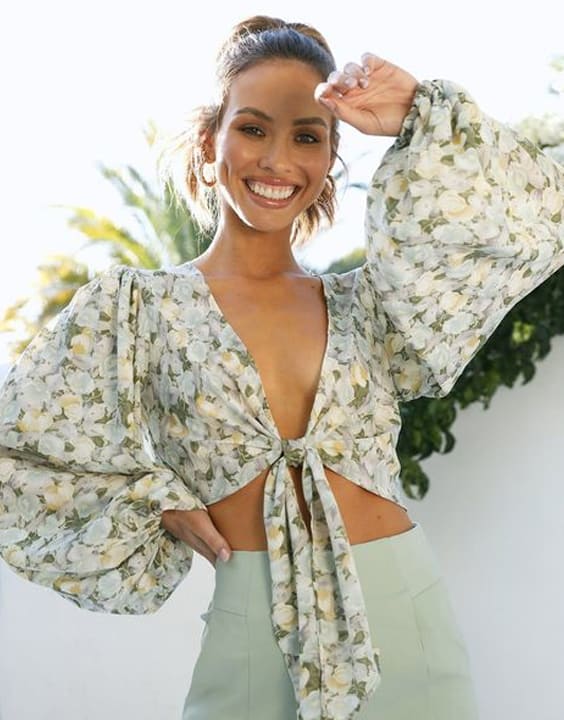 Front tie crop tops are an epitome of cuteness. Also the ease of styling them makes our fast paced lives easier by all means. Heading to a resort? Planning a bachy getaway, pack these and you're sorted. Surf down to get some style inspo.
24. Babydoll Tops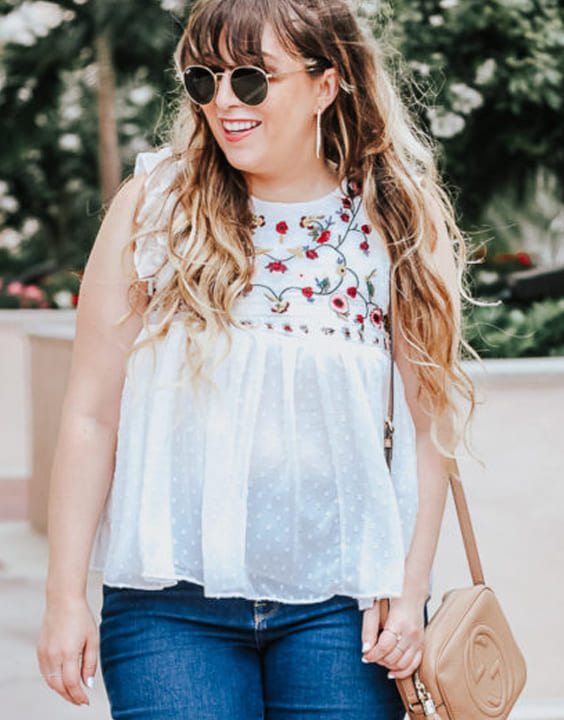 A babydoll is usually a nightgown with strappy sleeves, loose and flowy from the bust down. Mostly spotted on women of mid to older age groups, this top if styled correctly can make you look super glam!
25. Milkmaid Tops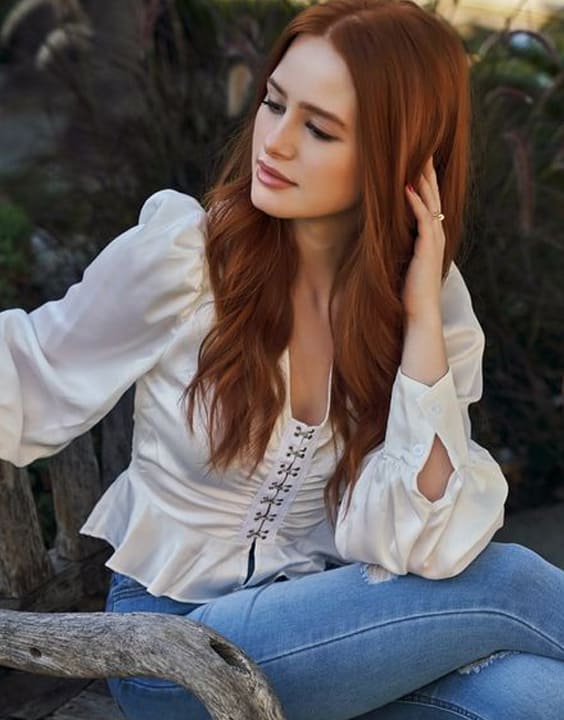 Milkmaid tops are femininity personified. Want to look super cute without having to spend a fortune? Get yourself a milkmaid top. Style it either with a chic midi ruffle skirt, women denims or a pair of flared shorts. Trust us, you can't go wrong! To finish the look, add in some accents with statement earrings, an elegant handbag and tie up platform heels.
26. Maxi Tops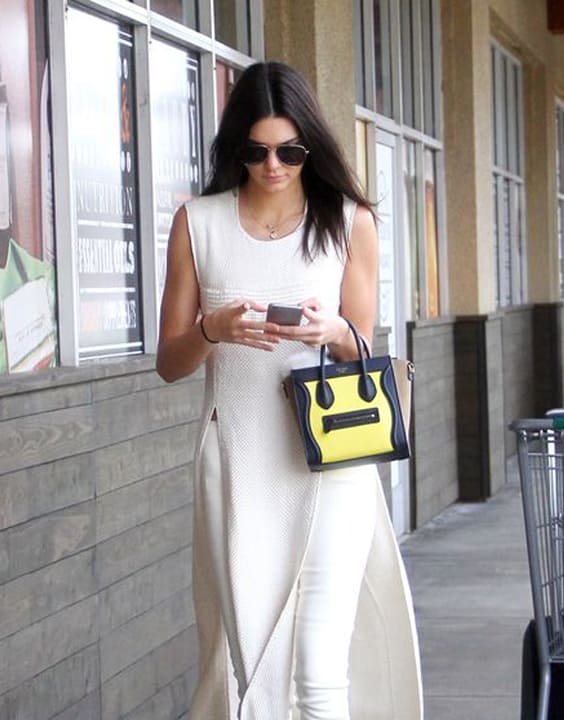 Longline tops have been in fashion since time immemorial. With forever changing trends, maxi tops have transformed from plain janes to straight 10s. We've done all the styling ground work for you.
27. Applique Tops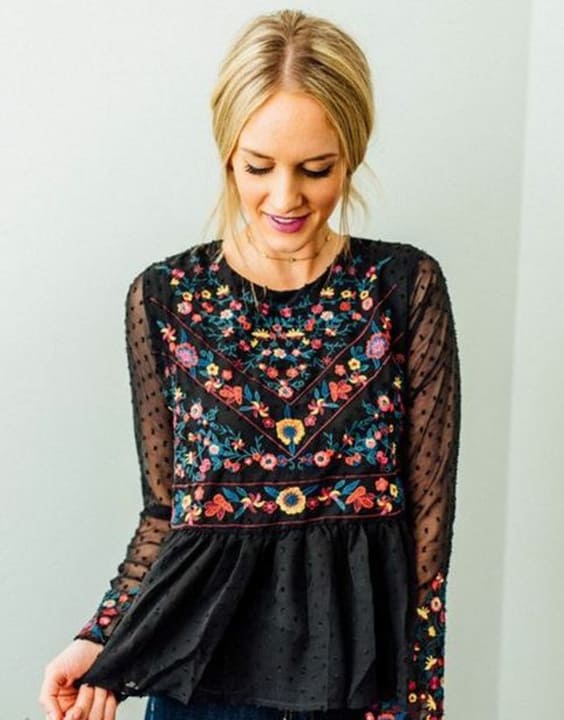 Easiest one to DIY, get crafty by sticking or sewing appliques to your old shirts and t-shirts, thus transforming them from ordinary to fancy. 
Easy to make, easier to style and easiest to wear, not getting crafty with this one would be a crime. Let's admit it, tops with embroideries, broches, sequins can make any outfit look dressy!
28. High Low Tops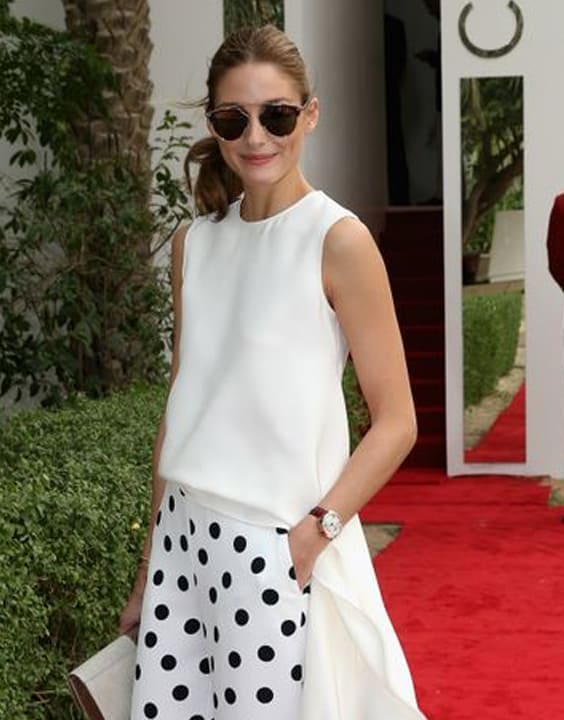 You think asymmetrical tops don't look flattering? Think again!
Get this top in a richer looking fabric, throw on a pair of straight cut pants, heels and a wrist bag. Looking like a million bucks was never so easy!
29. Grunge Tops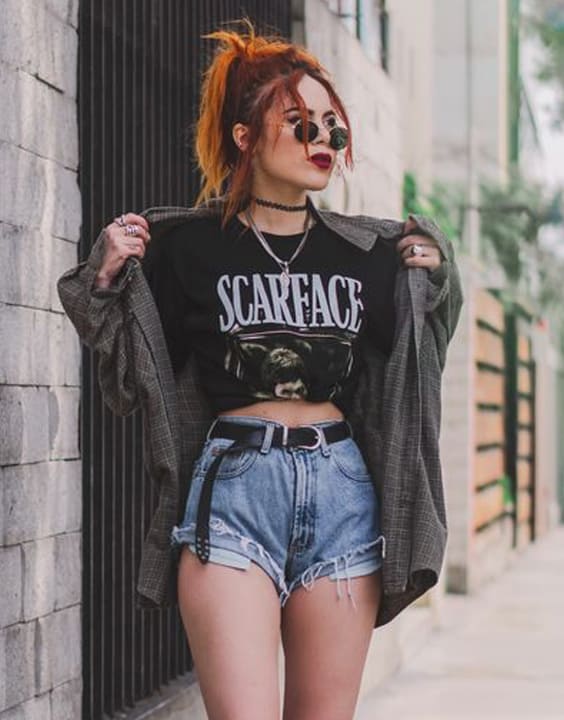 If Edgy is your second name, grunge tops should be your maiden game.
Grunge, E girl, Goth, Alt Girl whatever tickles your fancy, we got you covered. Grunge tops are the easiest to style in our opinion. Don't forget to assemble a few accessories like chunky boots, belt, retro sunglasses, chunky chains and rings. Side note: Everything black really helps to pull the look off!
30. Boho Tops
Hipster core but also love high fashion? Worry not, we're here to solve all your styling woes no matter how complicated. Try incorporating funky prints, beautiful embroideries, flowy and breathable fabrics & shazam this hip concoction to form a mysteriously gorgeous bohemian look!
So addressing the million dollar question, "What are the different types of tops for girls & women?"
We are confident now that we have imparted an arsenal of knowledge relating to different types of tops for any girl or woman & different girls top design to start a fashion blog! 
Looking for fresher styles that match your vibe? Then you ought to check out  Women Fashion tops only on Bewakoof's online shopping app. 
From Latest Trendy Apparel to funky accessories and more, Bewakoof is a one-stop destination for online shopping in India and has made shopping hassle-free since 2012.
So What are you waiting for? Download the Bewakoof app now!
Most Viewed Articles- 
Image credits: The copyrights of the images used in this post belong to their respective owners. The credits where known are specified under the image - if you're the owner of an image and want it removed, please contact us.