Are you sick and tired of wearing the same type of Kurti daily? Well, this is your chance of breaking the monotony. Let us guide you through this world full of Kurtis by Style Quotient to wear with jeans and help you channel the style bug in you!
Arghh! We know how strenuous it is to choose a new outfit every damn day, especially if you're caught up in a 'traditional vs modern' fashion dilemma. What if we told you, You could have a little bit of both, and still have an outfit that's trendy & current. Queue the 'jeans and kurti', a casual, feminine, simple yet ravishing ensemble that's perfect to suit every mood.
"Simple is Powerful!"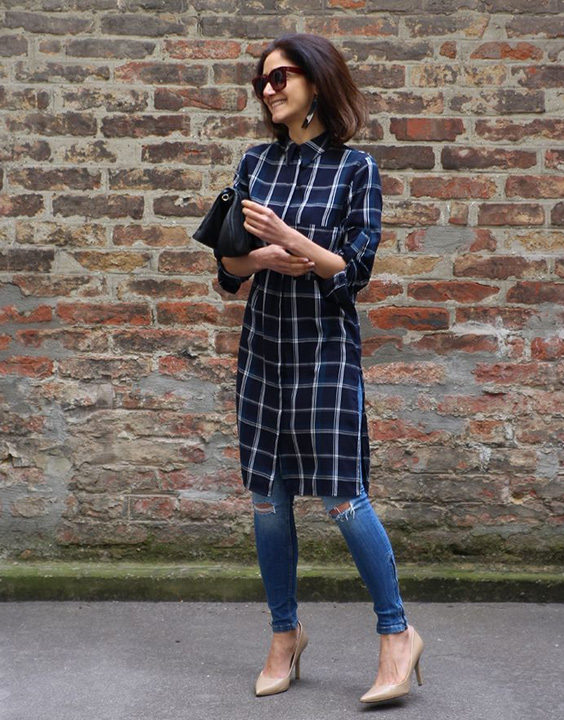 This duo of jeans and kurti isn't a new revelation, it's timeless. Whether you're having a busy street day out, hanging out with some friends or heading to an evening party, all current fashion trends are calling for a clever mix of charm from both worlds, the old and new. What better way to do that than with a killer combination of jeans and kurti!
There are multiple styles to choose from. This powerful pairing is effortlessly chic and comfy. Makeup, Accessories and cool hairstyles are your ticket to a complete mood-fitting look!
Find your fashion calling with trendy kurtis to wear with jeans. No matter the occasion, this outfit can save the day.
Use this comprehensive to put some chic jeans kurti looks together, and ensure that you're always winning the style game with your bespoke combination.
1. Long Kurti With Jeans Personifies Elegance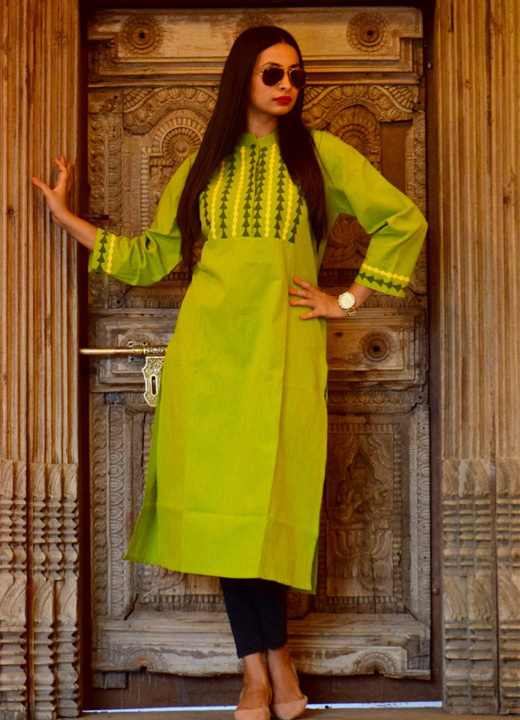 Enter a party with a long flowy kurti worn over well fitting blue denims, and you're guaranteed to make an unforgettable impression. This combination of Long kurti with jeans brings delicacy and ruggedness together to create a sharp look that's fit for the modern Indian women.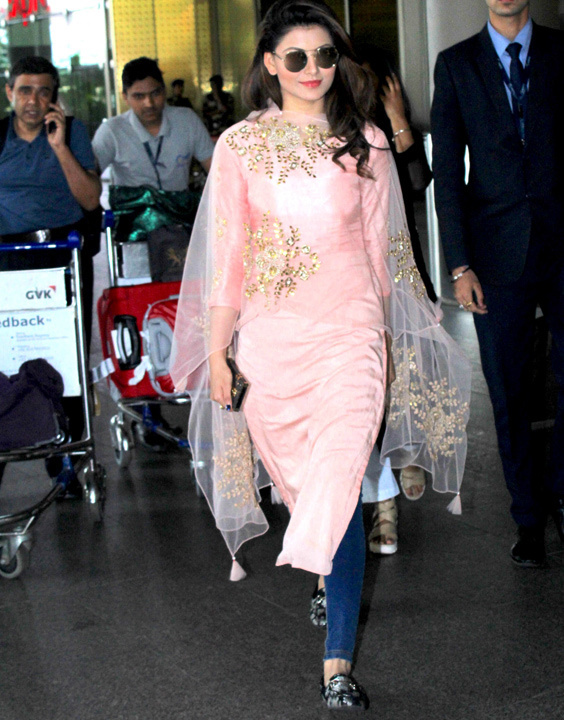 THE LOOK BOOK-
Pick a long kurta style with rich detailing, a high neck and an A-line cut with accessories to match. If your neck is heavy on adornment, keep the jewellery to a minimum with just statement earrings. A cool pair of shades for a day out is all you would need.
For the bottoms, you can try ripped denims that give off a grunge vibe or an elegant pair of ankle cut jeans, A strong pair of footies that reel it all in. A bold red lip, blushed cheeks and a messy bun, and you're ready to hit the road in a winning combo of long kurta with jeans!
2. Take The Formal Route With Long Shirt Style Kurtis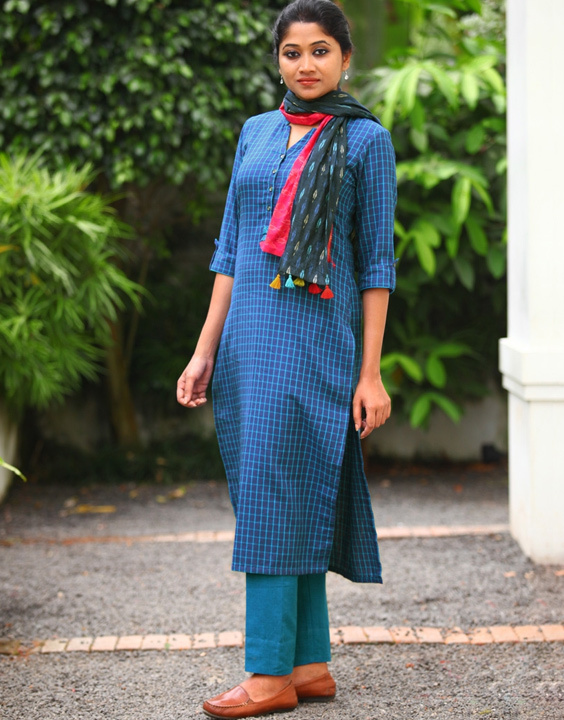 If traditional clothing doesn't really excite you, or if you're simply looking to mix it up a little for a work meeting then this look's got you covered. Just pair your long shirt style kurtis with skinny denims and you'll be totally dressed for the part.
You can try funky collars, buttons & modern prints. Channel Prim-Proper Prettiness by wearing a plain kurti in a solid colour, or a checked kurti with chest pockets.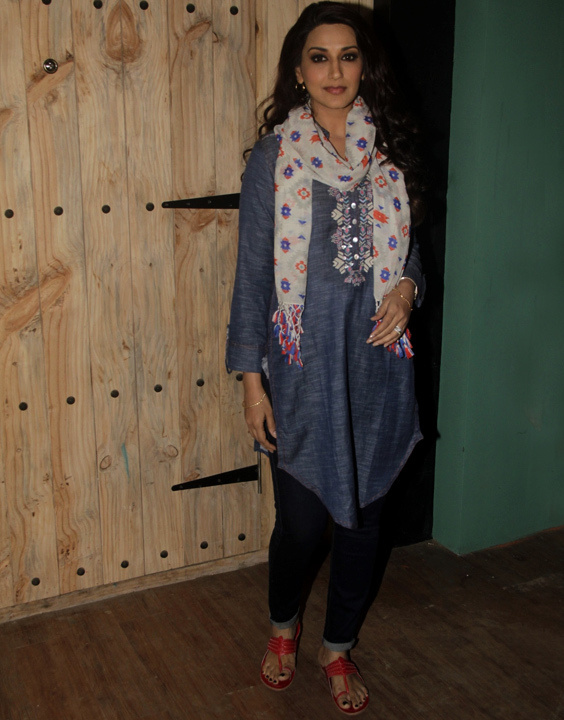 THE LOOK BOOK-
The look is formal but not stern, so there's room to experiment with makeup, let your hair loose, and bling it up with a statement piece of jewellery.
Fancy some kicks? LOL we meant shoes of course. heels, flats or even traditional juttis will work for this look, but if you ask us, sneakers are the coolest way to go!
A printed stole cleverly put around your neck would add an extra dose of charm.
3. Playful Yet Chic Short Kurtis For Jeans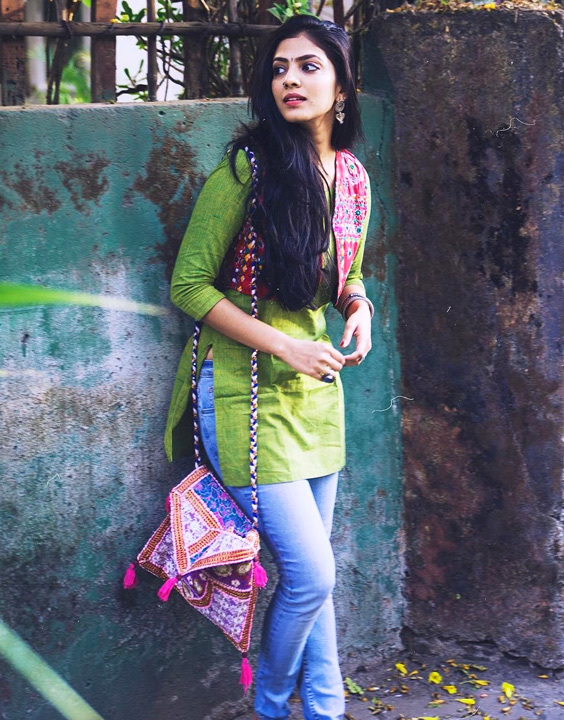 Of all the kurtis that you could pair with denims , the short kurtis for jeans are a crowd puller. There's a plethora of short kurtis for jeans designs including popular one's like  keyhole style, puffy sleeves, anarkali-style, peplum or jacket kurtis in prints and patterns that you can choose from. You'll be spoilt for choice!
This form of jeans kurti design is casual, comfortable so you won't feel too out of your element. At the same time, it can make your outfit go from simple to stunning with very little effort. What more do you need?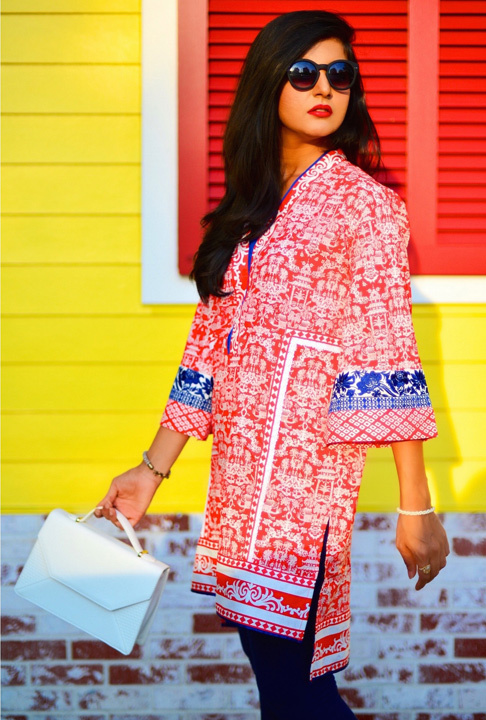 THE LOOK BOOK-
Once you've chosen a short kurti of your choice, you can pick a pair of jeans to go with it. Heavily patterned or embroidered kurtis call for more toned down denims in light blue, whereas simpler, straight kurtis look great with black or grey denims.
The look is casual overall, so flats and a trendy jhola (bag) will look perfect.
4.Slay With A Side Slit Kurti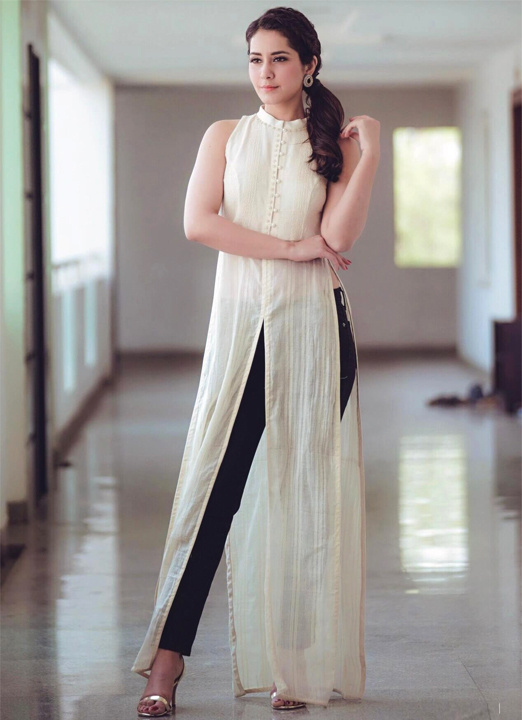 The side slit kurti is all the rage now, owing to the touch of pizazz that it brings to an outfit. These are basically long kurtis with side slits that can extend all the way up to your waist to allow easy movement as well as give a bold look. A variation of the type comes with two slits on either side, such a kurti provides great room for your bottoms to be at the centre of all attention.
"Play with bright colours to brighten up your look."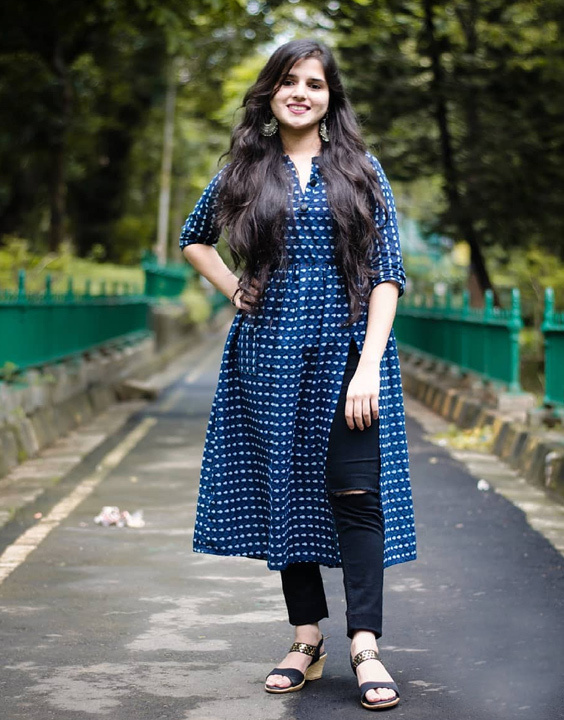 THE LOOK BOOK-
When you wear long kurtis with side slits with jeans, it's best to pair them with skinny jeans.
If you're feeling adventurous, perhaps well fitting denim joggers can replace the jeans. This is a tried and tested personal style tip from yours truly 😉
This is not your usual kurti, it's swaggy and edgy, thus provides for the perfect opportunity to get a little experimental with your makeup and hair.
If you happen to be on the hunt for casual & comfy footwear that pairs perfectly well with Indo-western and Western Casual outfits, Bewakoof Sliders won't disappoint. Download the Bewakoof App today for the best online shopping experience. 
"Experimenting is Fun!"
5. Fire Up Your Look With The Front Slit Kurti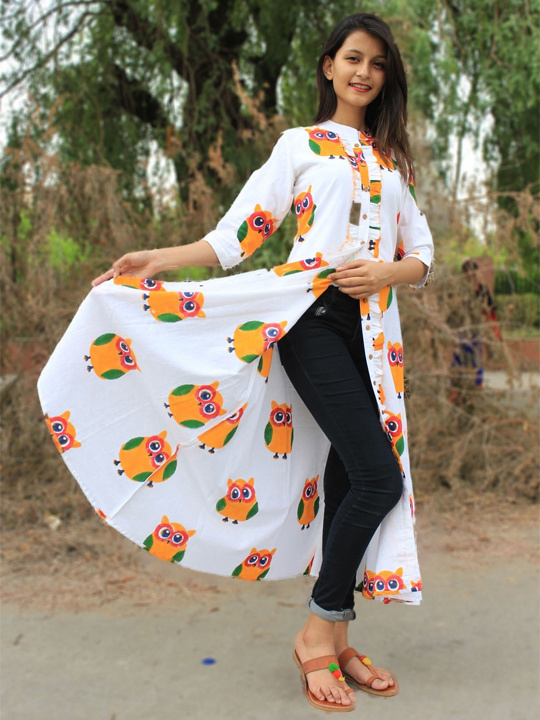 Ditch those plain tees for the quirky front slit kurti. Sometimes, your outfit needs a little help; a small twist that makes it extraordinary. A front slit could be all you need to break the boredom.
Front slit kurti with jeans looks hot af! Almost as hot as a crop top!
This Kurti usually looks best in flowy materials like georgette, chiffon & silk , if it's anything other than these, the kurti would look boxy and stiff. Trust us, You don't want that!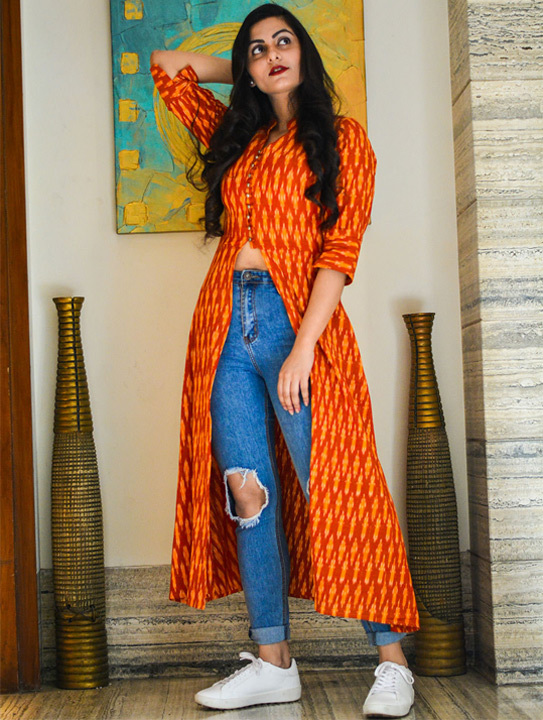 THE LOOK BOOK-
You can wear almost any style of jeans with them, but the ripped jeans pairs best according to us.
Remember to add some striking bracelets, earrings and rings, with bold smoky eyes, soft waves and embellished heels, to finally complete that Fire look!
There's more than enough options of jeans kurti out there for you to choose from, but ultimately, it all boils down to the look that is most 'you'.
END NOTE : Just throw on your favourite pair of denims, find a kurti that works for you and create an outfit that's fit for any fashionista's wardrobe, most importantly your own!
Image credits: The copyrights of the images used in this post belong to their respective owners. The credits where known are specified under the image - if you're the owner of an image and want it removed, please contact us.