If there's one thing we can count on to have our backs through all those "I have nothing to wear" moments, it's a pair of jeans! Classic yet relevant, jeans have been the answer to all of our wardrobe woes for as long as we can remember. They're easily styled with separates right out of our closets, and showcase maximum versatility! Besides, there are several places where you can flaunt the same pair of jeans with various pairings, maybe with jackets for women or an array of accessories, but that's not a good enough reason to not own one of each existing type, of course, aligned with your body type.
Since skinny jeans season is over, it's now time to stay relaxed and give in to effortless pieces. There's nothing better than a bf jeans outfit to take you through summer looking stylish and staying at the top of the trends! To point you in the right direction though, we've put together some of the most trusted styling ideas for everything on your social calendar.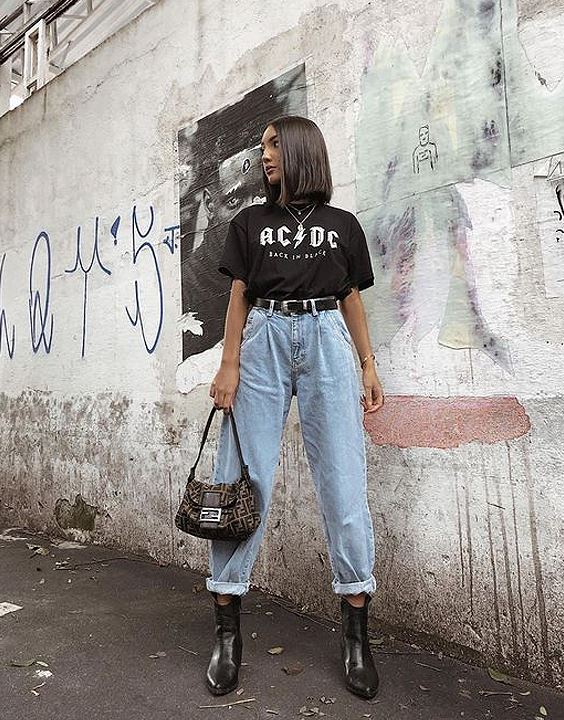 Ditch your boyfriend's hoodies (or not) for a pair of jeans that derive inspiration from the masculine favorite, made just for women! Cuffed, loose and yet not anti-fit, these denims are the perfect pick for the city gals who wish to mix comfort with style in all the right ways.
They're also a classic, just like any other pair in your closet! We'd be surprised if you told us that you haven't seen more than one bf jeans outfit on your social media feeds, whether they were featured on Entertainment news handles flaunted by models and celebs, or seen on your favorite influencers. Their popularity is not difficult to notice, and it's easy to familiarise yourself with how to style boyfriend jeans even if you're not one to stay updated with changing fashion trends.
Industry insiders label them as the 'it' pair of jeans to own, and with good reason. Besides their all-rounder attributes, boyfriend jeans also help you strike the right balance between 'street' and 'runway' based on what you pair them with. They can be distinguished by their slouchy fit at the crotch and the thighs too, and very less tapering at the bottom.
If you're aiming for an androgynous yet feminine look, then these are the jeans you should be slipping into this summer and everyone after it. Now, let's explore what to wear with boyfriend jeans! You're definitely going to want to take notes and keep them handy.
Send us your favorite designs and get customised T-shirt with our coolest customised tshirt collection, click on the below image and get your now!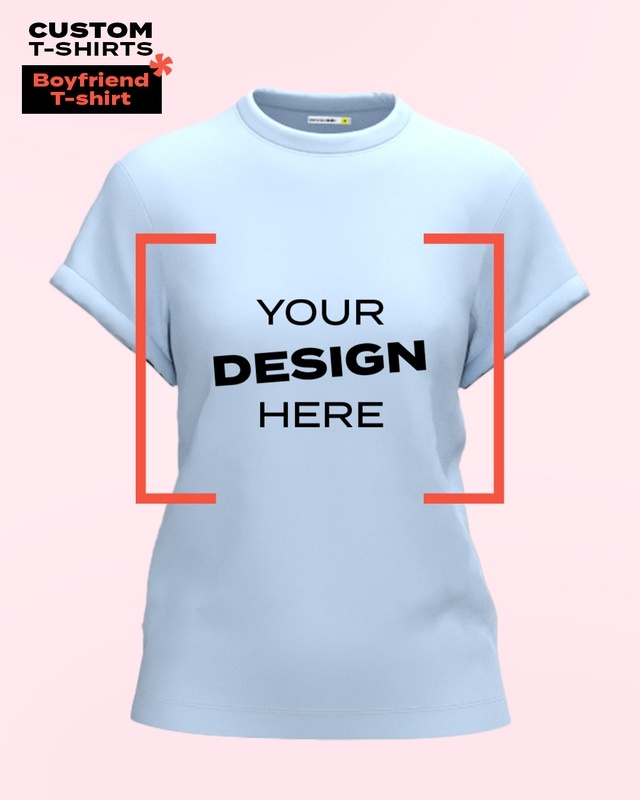 1) Drunch In A Bf Jeans Outfit!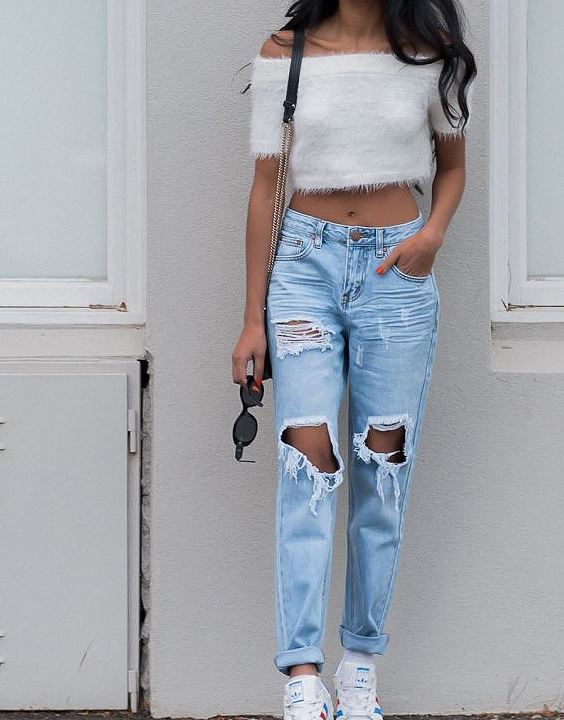 Sunday drunches, also brunches, just like boyfriend jeans, have become the norm. Both of these are trans-seasonal, and they're popular among the youth! They demand being comfy yet dressed-up, and since they're in the daytime, the colors, pairings, everything needs to be kept in mind!
Usually, they're held by famous bars or pubs with bottomless drinks, but a lot of women also host them at home.With unlimited food and a happy buzz, a great time is guaranteed! To make your day even better and more memorable, it's essential to ace your #OOTD.
Here are some bf jeans outfit ideas for your drunch commitments.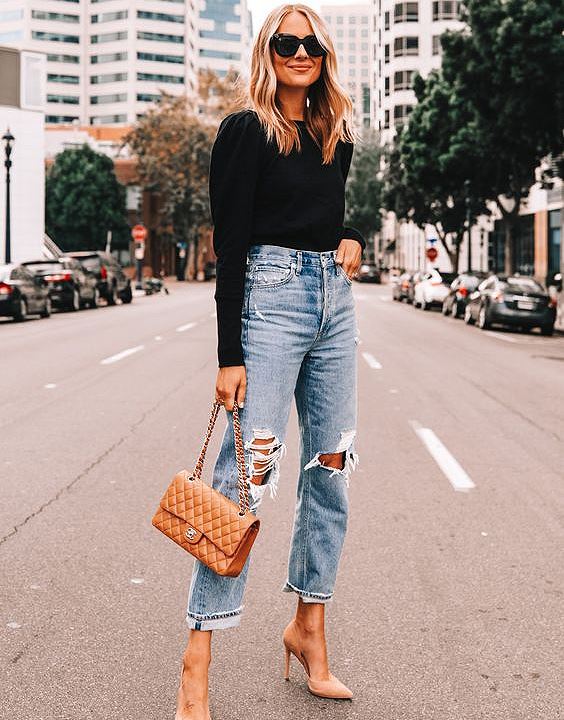 2) Keeping It Casual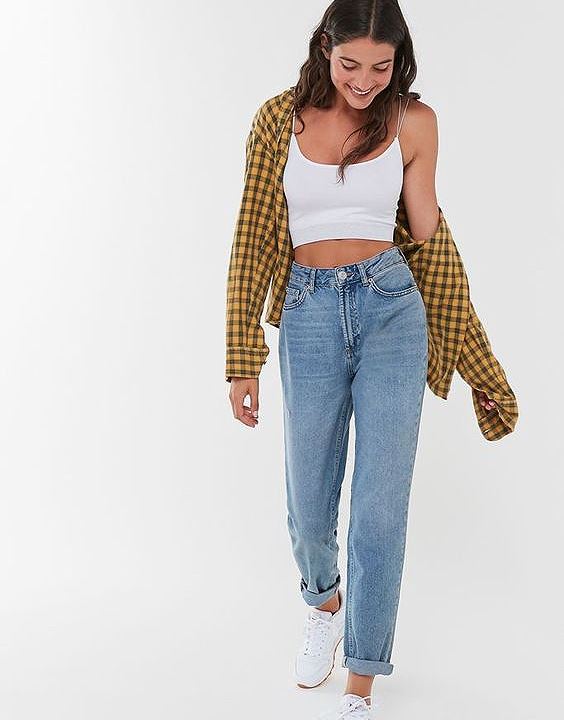 We've all been on the receiving end of a random phone call from a friend asking to meet as soon as possible, or given in to last minute plans that include nothing more than coffee and the latest gossip.
Times like these are when we slip into a pair of pyjamas or take our lounge pants out for a walk with us, totally unbothered about the styling bit! Soon after, this turns into a memory stored forever in the form of a photograph that your friends refuse to delete.
All of this is easily avoided with two things – a bf jeans outfit and the willingness to don it the way it deserves! We're not asking you to go the extra mile and put in the last bit of your effort into styling these for a casual hangout, because that would most definitely defeat the purpose of the word 'casual' in this line! What we're asking you to do is be smart with your separates, and wear them in a way that looks tedious but isn't at all.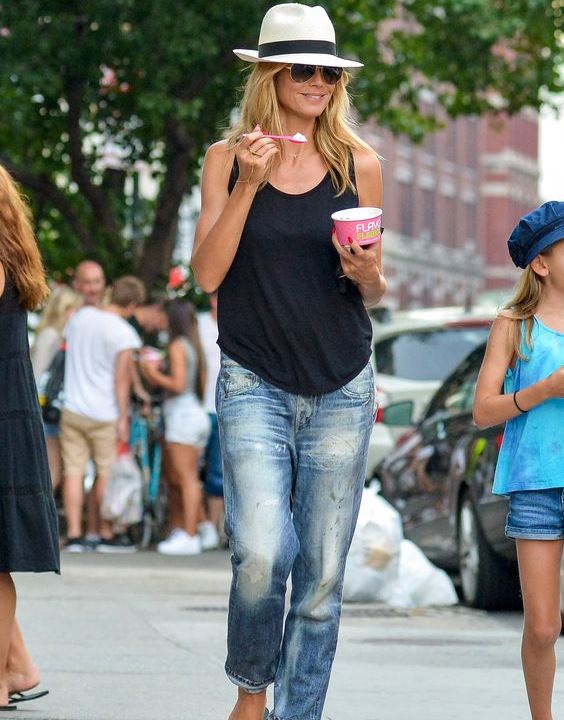 3) 9-5 Style 101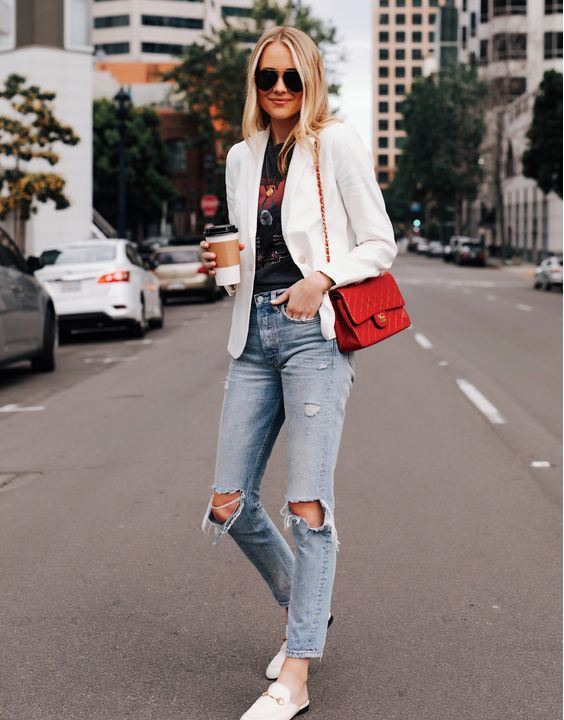 While some of us are required to follow certain dress codes when it comes to office wear, others are free to enter in whatever they want as long as it's decent and presentable. This applies to the creative industry as well as startup cultures the world over.
Even co-working spaces can turn into your runway where you can showcase your impeccable style! And if you're going to make a standout statement without really breaking any rules – then we think you should be doing it in a bf jeans outfit!
You might have a lot of questions in your head regarding this being a work-appropriate look, but hear us out! Worn with the right separates, even boyfriend jeans can be in line with your 9-5. Another added advantage is that if you have somewhere to be right after work, they allow you to make a swift transition from work to weekend. It's definitely a win-win situation, right?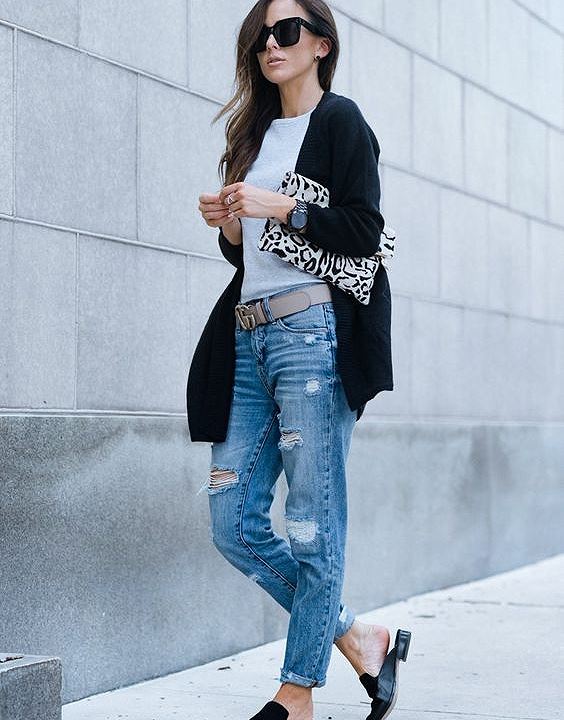 4) Party Time!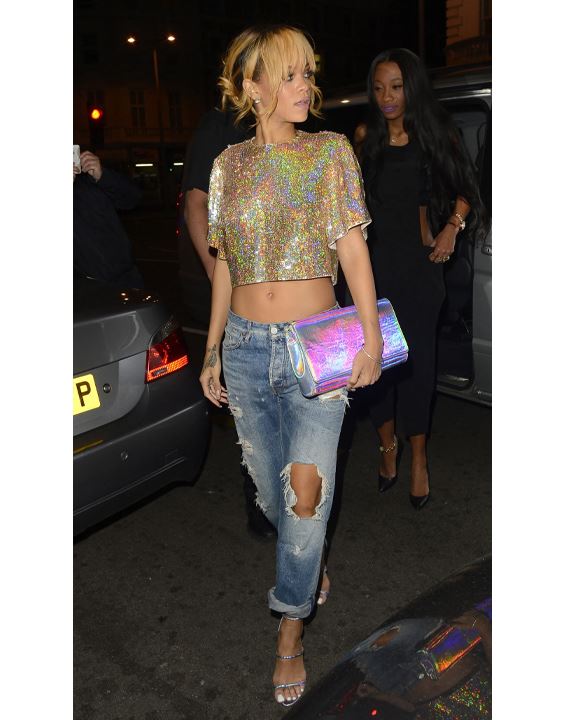 No, mini skirts and short dresses are not the only things that you can wear to parties to look hot. Neither do you have to squeeze into a pair of skinny jeans to flaunt your perfect body. You can be comfortable AND party-ready in a bf jeans outfit. It's called glam leisure, and everyone is doing it now!
Apart from wanting to stay easy on the dance floor, we think that the switch to comfort-driven styles can be blamed on the pandemic. Now more than ever, people want to give in to fuss-free clothing, as they're so used to staying home and not having to dress up. With everything open again and our social lives returning to some level of normalcy (with all prevention protocols followed, of course) we can begin experimenting with various closet staples again, one of them being boyfriend jeans.
Let's collectively put a stop to alternating between the same two pairs of clothing every day, and let's put our minds together to form party outfits with boyfriend jeans as the primary focus!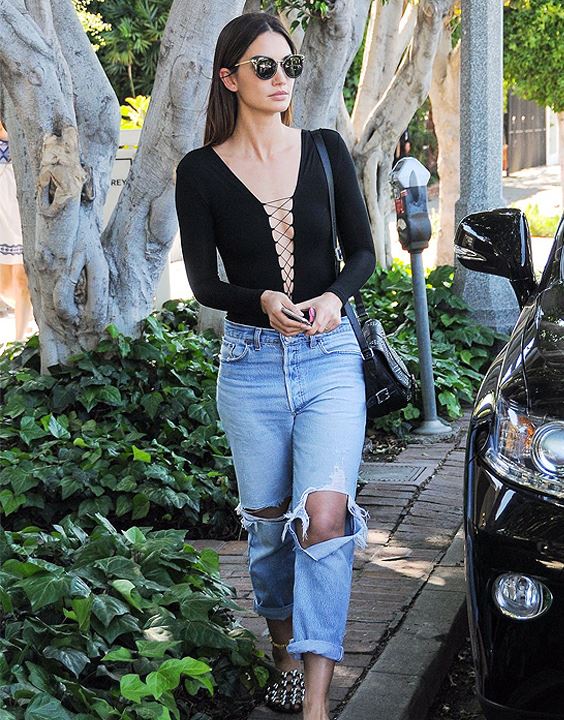 5) Bf Jeans Outfit For Dreamy Dates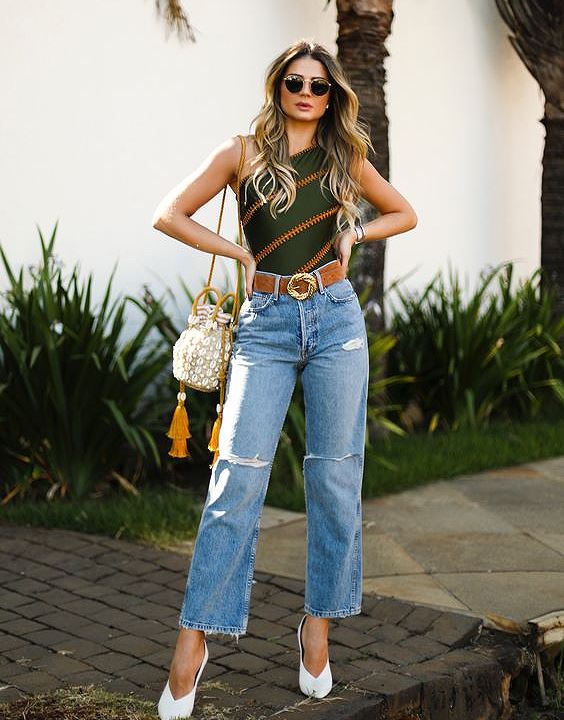 Whether it's the first date or the hundredth, to keep the romance alive, putting effort into dressing up is extremely important. For one, it keeps the compliments coming and prevents your beau's eyes from straying. Second, it makes you feel all the more confident and makes each date feel like the very first.
Remember how you would spend hours in those initial months of being with each other, just to pretty-up and look your best? You definitely don't have to invest the same amount of time, but only when the results are at least close to what you'd achieve back then.
While a lot of options may seem easy, they're conventional. Like that dress he likes, or the top he couldn't stop ogling. Why not impress your better half with your amazing fashion sense by picking something out of the ordinary for lunch dates or date nights?
If you haven't guessed yet, we're talking about a bf jeans outfit! Wanna know how? Why don't you read on and see for yourself!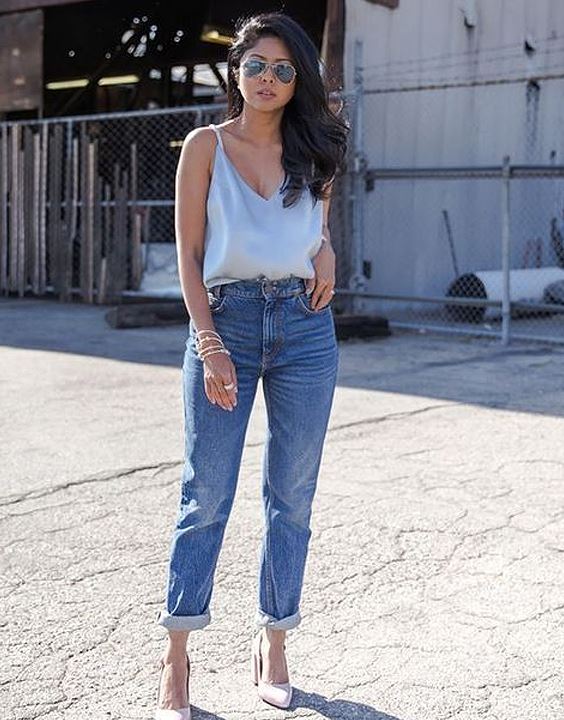 We know that our list of bf jeans outfit ideas will last you through the season, but don't shy away from experimenting and coming up with new looks yourself! By the end of summer, your style game will have reached new heights.
Image credits: The copyrights of the images used in this post belong to their respective owners. The credits where known are specified under the image - if you're the owner of an image and want it removed, please contact us.